Women's dresses have probably experienced the biggest and the most interesting transformation through the last few decades.
The world of fashion has seen lots and lots of different types of dresses for women, each of which has something unique to offer. From different cuts to styles to materials to silhouettes to dress shapes, most women's dresses are simply alluring and stylish, to say the least.
Some dress styles may have come and gone while leaving a prominent mark behind, while others have simply stayed and from the looks of it, they are likely going to maintain their timeless and classic appeal.
The best part about most of these modern women's dresses is they look fantastic on their own, without you having to do anything extra!
Types of Dresses For Women in No Particular Order
From short dresses to long dresses, sleeveless to full sleeves, off-shoulder to one shoulder, this list of dresses features the most popular, evergreen, and stylish types of women's dresses that you can use for inspiration for your 80s decade-themed party!
A-line Dress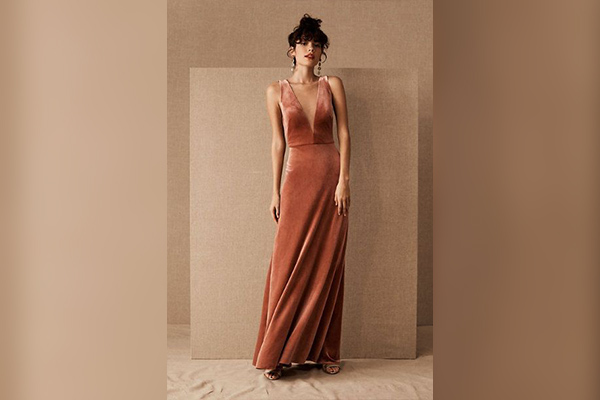 As the name suggests, an A-line dress resembles the letter 'A' given how it is fitted from the top around the shoulders, followed by a narrow waist that gradually widens as it nears the hem.
The tapered silhouette is ideal for any kind of figure and looks absolutely flattering. A-line dresses were introduced in the 50s fashion by the famous French designer Christian Dior as a part of his debut collection called New Look.
These dresses are a wardrobe staple for most women and make a wonderful outfit option for almost every occasion.
Tent Dress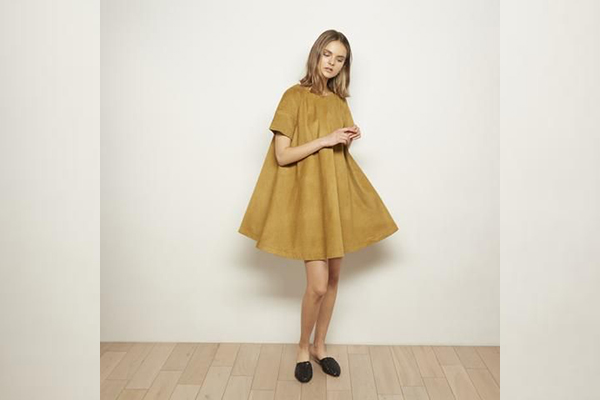 The 70s fashion tent dress also looks like the letter 'A' but the only difference is that it hangs loosely on the body from the neckline and features a baggy silhouette. It doesn't have a waistline or darts and is generally worn without belts.
A tent dress is simple, but so incredibly elegant. It makes the perfect summer wear given its loose, wide fit, and billowy appearance.
Yoke Dress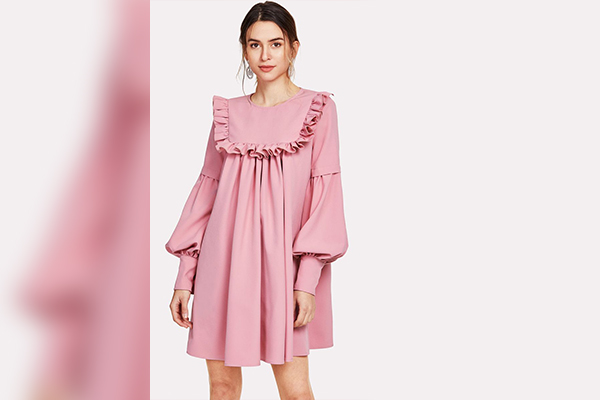 A yoke is essentially that part of a dress or garment that is attached to the main body but is separate from the bodice. The yoke forms the area under the collar or the neckline, given how it's draped over the shoulder.
So, a yoke dress is a type of dress with a prominent yoke that can be either in the front, the back, or both.
Empire Line Dress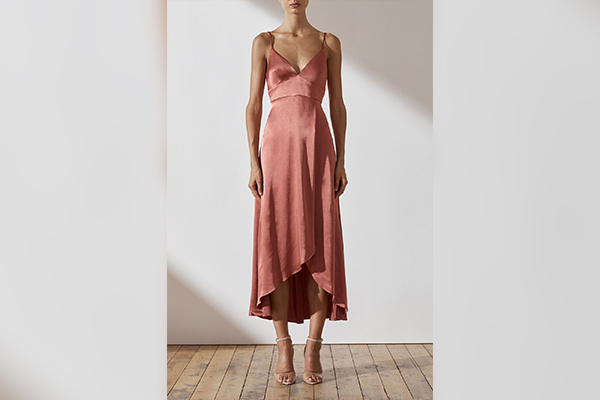 The empire line dress is one of the most popular types of long dresses for women that gained significant popularity during the late 1790s.
If you are a fan of Jane Austen's work, you probably know all about this dress since it was widely featured in most of her novels.
This high-waisted dress comes with a fitted bodice that ends just below the bust and then gently extends into a beautiful flowy, billowy silhouette.
Shift Dress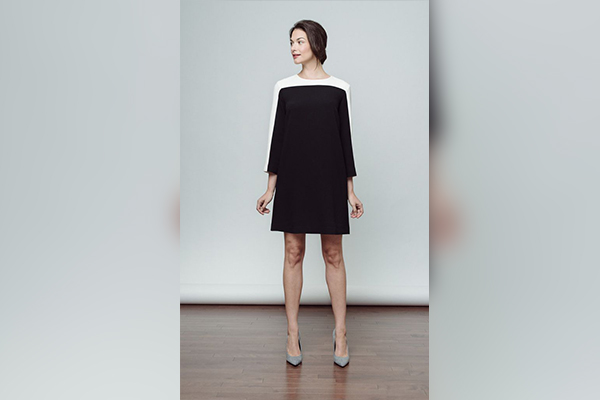 Classy, chic, and typically sleeveless, the shift dress has to be one of the most stylish types of dresses for women, despite being almost as old as a century!
This is a type of dress that hangs down from the shoulders in a straight manner and features a loose-fitting style. It doesn't have a fitted waist and yet looks tailored without having a baggy touch to it.
The shift dress is the perfect evening wear dress and ideal for the spring and summer seasons.
Dirndl Dress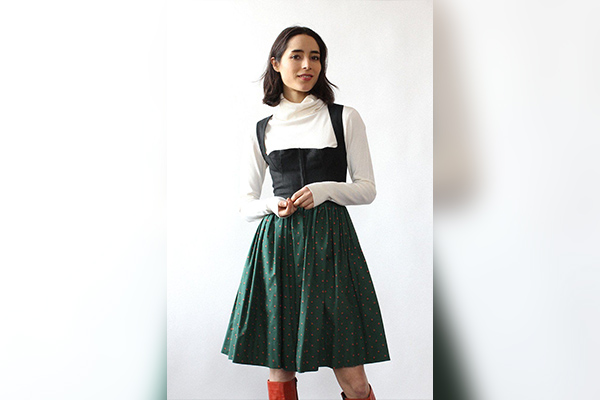 The name of this dress might come off as strange to you, but chances are that you've seen it before. The dirndl dress originated from German and European cultures, and while it might have a prominent country look, it quickly popularized in German cities.
This dress has a body-fitting bodice and low neckline, paired with long sleeves and a high-waisted skirt. The length of the skirt ranges from calf-length to floor length.
The initial version of the dirndl dress featured an apron, but modern variations can include a shawl or a jacket.
Sheath Dress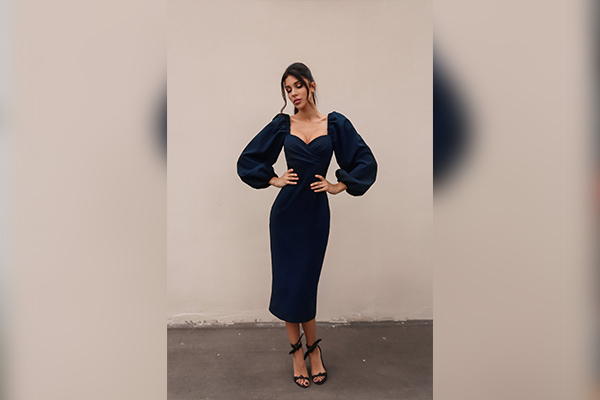 The sheath dress might be thousands of years old, but it's definitely trending today and is a part of modern women's dresses. It's a straight-cut, fitted dress that extends to the knee. It doesn't have a waist seam but is slightly cinched at the waist.
The dress is often referred to as the 'pencil dress' given how the bottom half from below the waist resembles a pencil skirt. It looks super chic, to say the least, especially when paired with a blazer.
Low or Drop Waist Dress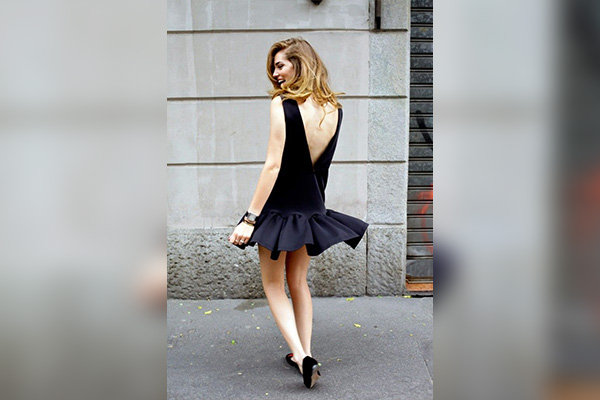 A hallmark of 1920s fashion, this is one of those low-waisted, loose-fitting dress styles for women where the waistband or the skirt seam falls down to the hip, instead of at the natural waist.
There are many common names for this dress including the drop waist dress or low waist dress. While it certainly enjoyed a great deal of popularity in the 1920s, it's still considered to be a style staple and keeps appearing in today's fashion world from time to time.
Tunic Dress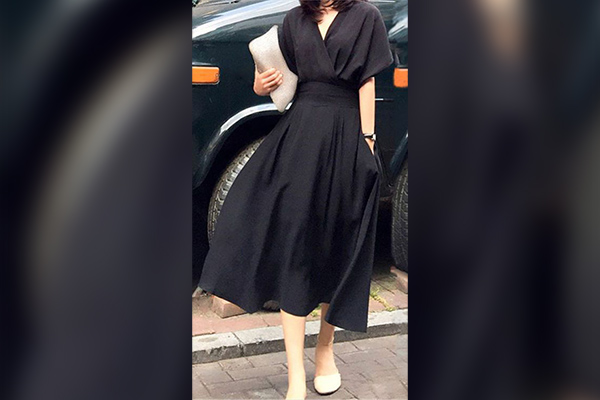 This is an extension of a tunic, an ancient garment from the Middle ages which was a simple shirt with open sides.
The tunic dress is a slightly loose-fitting dress with slits on the side and is typically worn with both short and long sleeves. The dress ends right above the knee and somewhat resembles an oversized tunic shirt.
Princess Seam Dress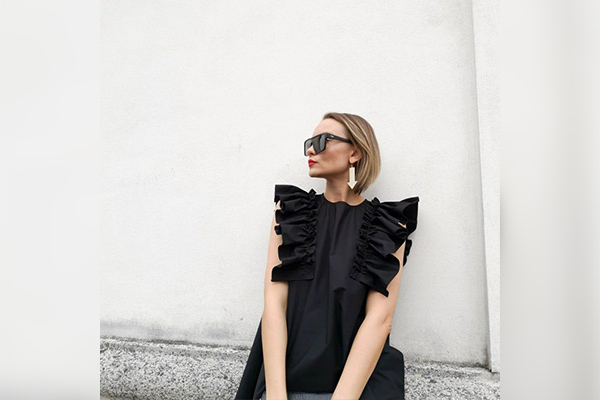 If you love ball gowns, chances are you will also love the princess seam dress! Known for making a wonderful style statement, this is one of the most feminine types of dresses for women.
As the name implies, the dress comes with a princess seam which is basically a kind of long rounded, curved seam attached to the dress, creating a perfectly tailored fit.
Since the seam is sewn into the bodice, the result is a very narrow silhouette that highlights the natural curves of the wearer's body.
Blouson Dress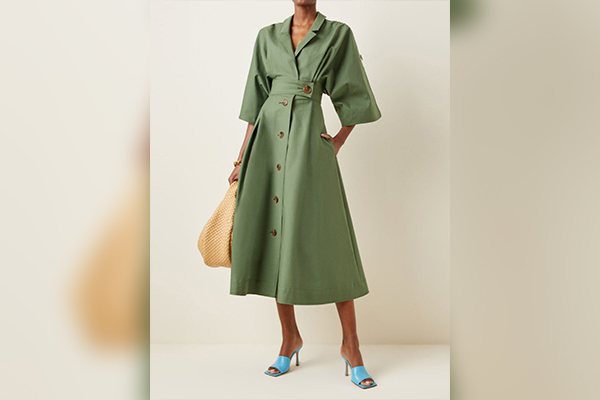 Stylish, versatile, and breezy, the blossom dress is one of the simplest yet chicest dresses for women. The most unique feature of this dress is the cinched waist that causes the top of the bodice of the dress to blouse up or puff up a little over the waistband.
The fitted waist and the blousy top are the two things that make the blouson dress so unique. While it looks perfect on its own, you can also pair it with different types of jackets.
Shirtwaist Dress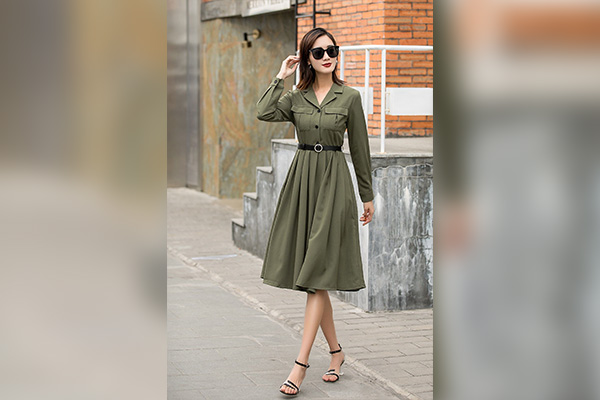 Inspired by men's classic tailored button-down shirts, the shirtwaist dress is exactly like that, but with a skirt attached at the bottom.
The top portion features front buttons and a collar just like a man's shirt, and the addition of the skirt is what makes it a shirtwaist dress.
It's like a long, one-piece shirtwaist without a seam and can be worn either with a belt or without one. The best part about this dress is that it is ideal for a casual affair as well as a formal one.
Wrap Around Dress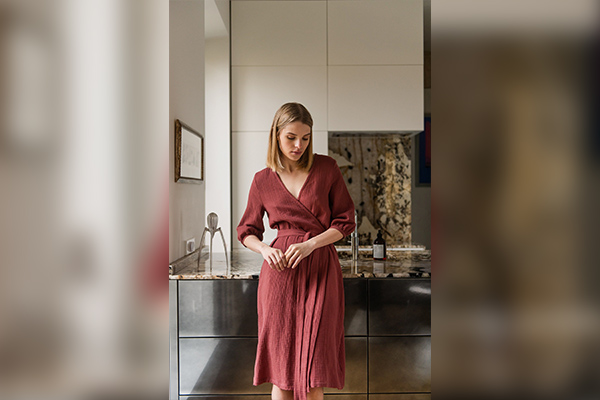 The popular wrap dress has many variations in the fashion world, but out of all those, the one from 1970 has become a huge part of most modern women's dresses.
The wrap-around dress features an asymmetrical front closure created by wrapping one side over to the other, fastened together with a tie or some buttons.
The modern variation of this dress has a prominent V-shaped neckline that helps enhance the wearer's figure.
Peasant Dress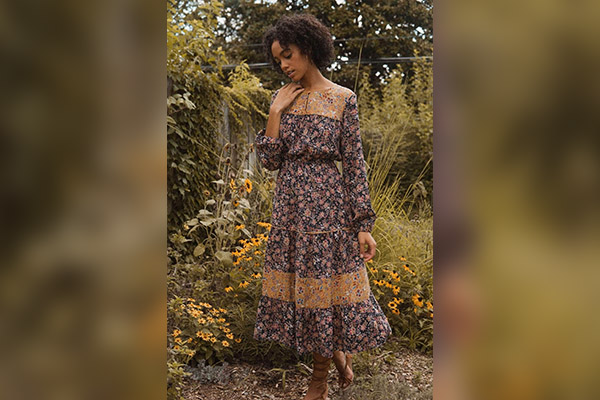 With a loose bodice, loose long sleeves, wide necklines, and typically floor-length, the peasant dress takes inspiration from clothes that peasants used to wear in Europe back in the day.
The dress became very popular during the 60s fashion with its own modern, unique take on the centuries-old clothing style. Peasant dresses are generally made with linen, cotton, and other such soft materials.
They also often feature soft, pastel colors, making them ideal for afternoon or evening wear.
Baby Doll Dress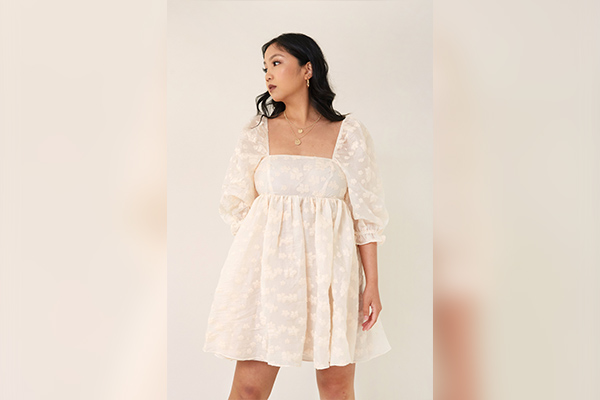 What was initially worn as a nightdress or a nightgown soon evolved into a cute, summer daywear outfit during the 1960s.
The baby doll dress is a short, flowy, knee-length dress with long sleeves and high empire waistlines. It has a fitted bodice with prominent dress lines and gathers above the waist, followed by a loose, airy skirt.
This dress is also a representation of the Y2K fashion which was all about making a unique style statement.
Bodycon Dress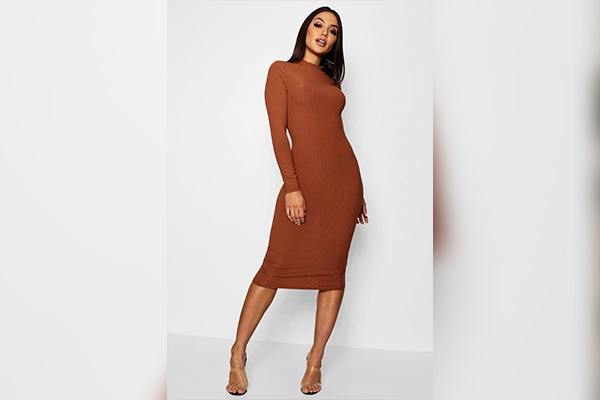 This dress is known for its skin-tight, body-hugging, and form-fitting features that are meant to accentuate a woman's curves.
The bodycon dress is typically made of stretch materials or fabrics that tend to cling to the body, giving it its characteristic figure-hugging appearance and a sleek silhouette. The dress ends right above the knee and looks stunning when women wear it with stilettos or sling-back heels.
Cocktail Dress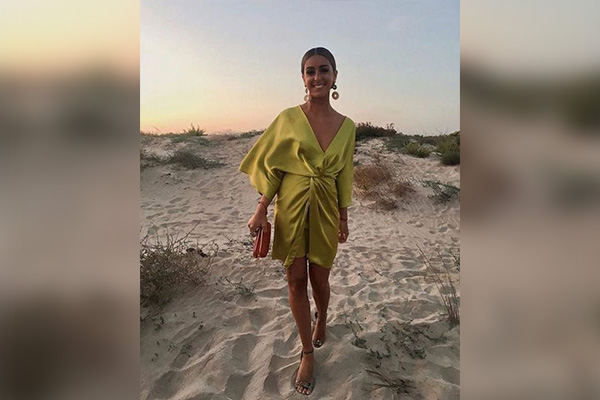 Better known as the ultimate 'party' dress, the cocktail dress is perfect for a cocktail party! It's probably one of the most popular, versatile, and stylish types of dresses for women in the fashion world with its short, knee-length, and striking silhouette.
The cocktail attire is also one of those norm-breaking outfits that women used to wear, particularly in the 1920s, when feminism met fashion and came together to start a revolution.
Debutante Dress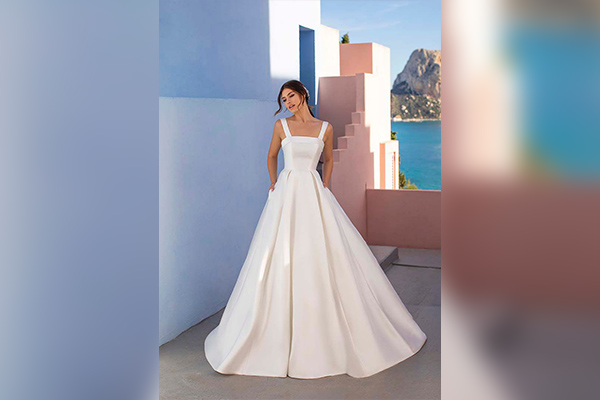 A full-length, stark white, formal evening gown often paired with matching long, white gloves, the debutante dress dates back to the 1800s when they were worn by young women at their debutante cotillion or ball.
The age-old concept entails a young woman making her 'debut' in society as an indication of her being eligible for marriage. While the concept may be ancient, the debutante dress certainly has a timeless appeal.
Skater Dress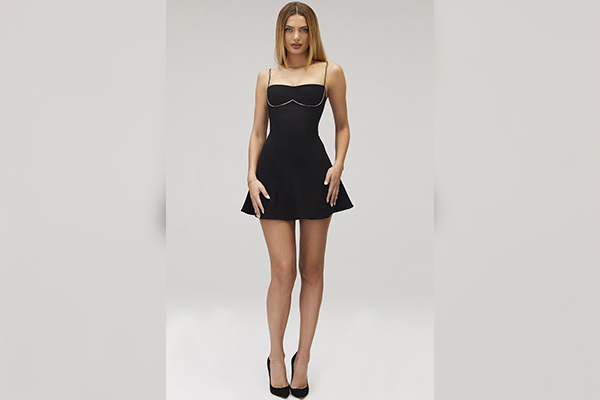 Like the A-line dress, the skater dress also features a noticeable A-line silhouette with its tight-fitting bodice and a defined waist that gently flares into a flowy, skirt.
The skater dress was typically worn as a two-piece figure skating costume up until the 1960s, after which it transitioned into this long-sleeved short dress with a tight body, full skirt, and different types of embellishments.
Camisole Dress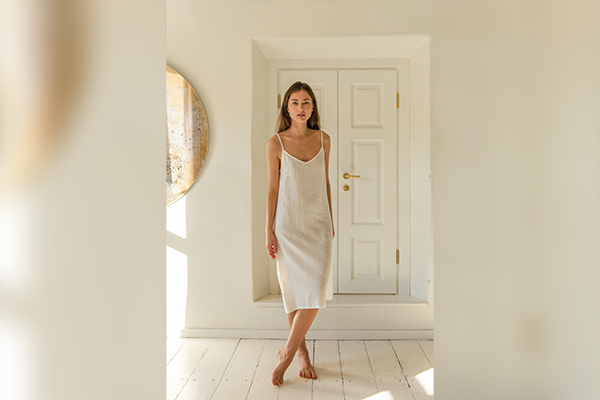 The camisole dress is best described as an extended version of a camisole which is a loose-fitting upper-body garment worn by women as a slip.
The dress is sleeveless, and longer than a camisole, extending all the way to the mid-thigh and sometimes to the knees. It's also slightly loose and has a nice, subtle flare after the waist.
Pinafore Dress/ Jumper Dress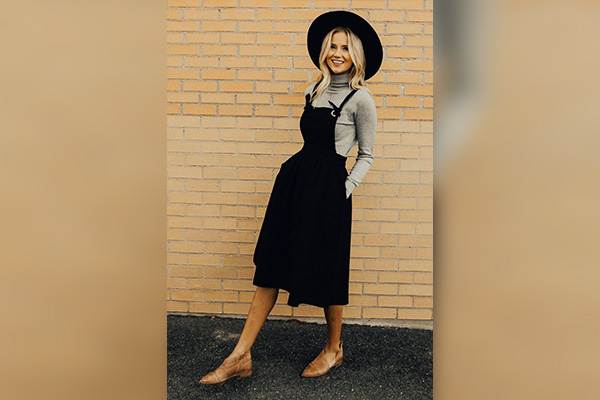 The pinafore dress, also known as the jumper dress, might remind you of dungarees and overalls given how they share the same kind of silhouettes.
This is a sleeveless dress that doesn't have a collar, and women usually wear it over a blouse or shirt. It has many variations with different hemline lengths and a variety of colors.
It's a super cute and playful kind of dress and makes the ideal outfit choice for the spring and summer seasons.
Granny Dress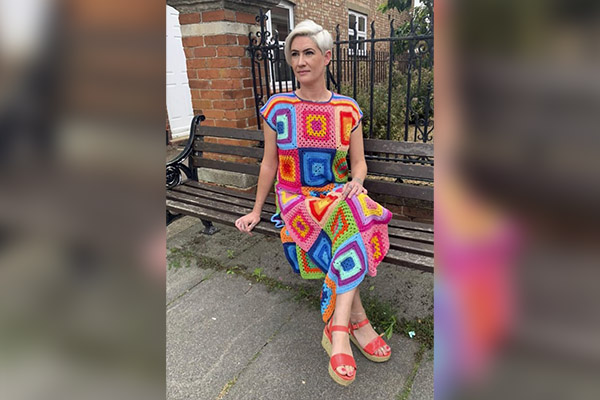 Don't let the name confuse you – the granny dress is simply an ankle-length, loose-fitting dress that looks like a long nightgown.
It features long sleeves, high collars, or necklines, and is often adorned with cute details such as laces, flounces, pleats, and ruffles, resembling many other types and styles of gowns.
Harem Dress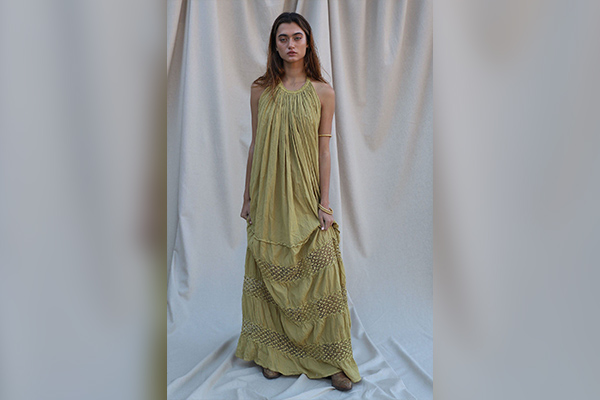 This is another loose-fitting, long type of dress for women that goes back to the 1900s.
The harem dress is a full-length dress made of flowy fabrics that give the dress its distinctive flare.
Trumpet Dress/ Mermaid Dress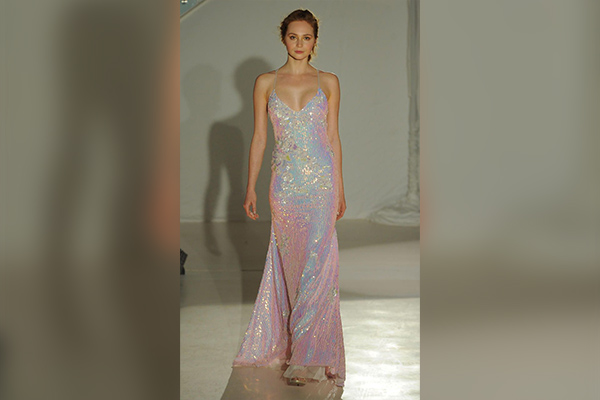 While the trumpet or mermaid dress may have originated back in the 1930s, it's still considered to be one of those new trending dresses for women that are likely to stay in fashion for a long time.
Proms, red carpets, and weddings have seen the highest amount of this dress mainly because of its gorgeous sleek silhouette where the dress hugs your upper body and then gradually flares out below the knees into a huge, beautiful flare till the hem.
Maxi Dress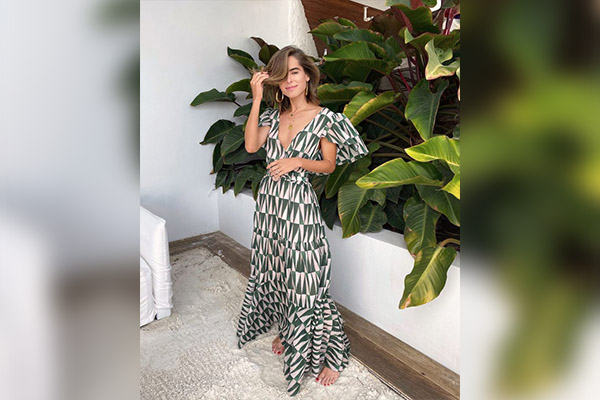 There's no denying the fact that the ever-classic maxi dresses kickstarted a fashion craze back in the 1960s which can be seen even today!
Maxi dresses have been in the spotlight ever since and have never experienced a dull moment. This flowy, ankle-length formal dress has a nice voluminous skirt with different types of bodices such as sleeveless and strapless.
If you are looking for a simple but stylish casual or semi formal attire for women, this is perfect for you.
Apron Dress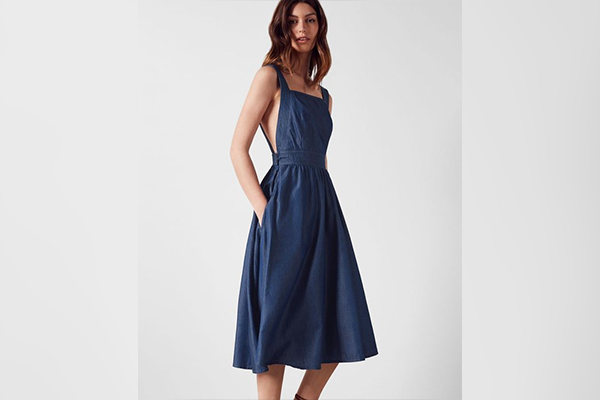 The apron dress is quite similar to the pinafore dress in terms of appearance. As the name suggests, it looks like an apron with a sleeveless bib-like top attached to a full skirt.
This is a type of overdress that seems to have originated from Viking clothing and is often seen in movies as well.
Sweater Dress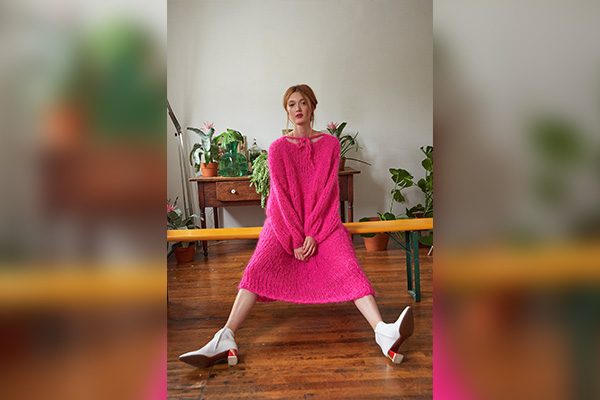 Sweaters are a must-have winter staple and so are sweater dresses!
The sweater dress is simply a long, knee-length sweater that looks great on its own, but you can also pair it with a coat, boots, and even tights. From a figure-hugging turtleneck to a neon sleeveless sweater dress, there are many variations of this dress and the best part is they all look great!
The versatility and variety of the sweater dress are one reason why most women own one in their wardrobes.
Swing Dress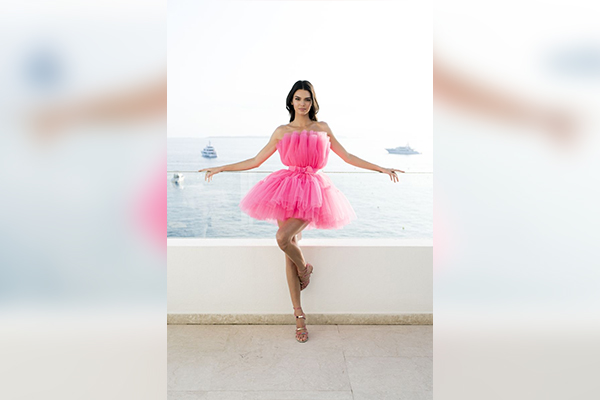 Rock 'n' roll is the first thing that comes to mind when you talk about the super chic and stylish swing dress.
This dress has a knee-length full-circle skirt, a fitted top, and sometimes a pleated waist. Like most other types of women's dresses, the swing dress also has a nice flair right below the waist, creating the evergreen A-line silhouette.
Tutu Dress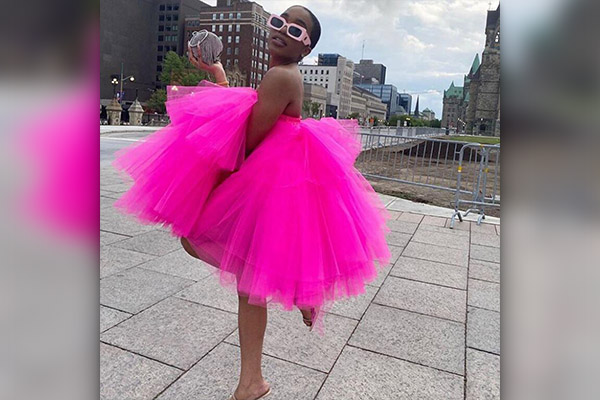 The tutu dress is synonymous with ballet where ballet dancers are seen rocking stunning costumes with a super-fitted bodice attached to a skirt that has several layers of fabric. This is the classical tutu which is typically described as stiff and short.
There's another type of tutu dress called the Romantic tutu which is shaped like a bell, it is soft and reaches the calf, sometimes the ankle.
Sun Dress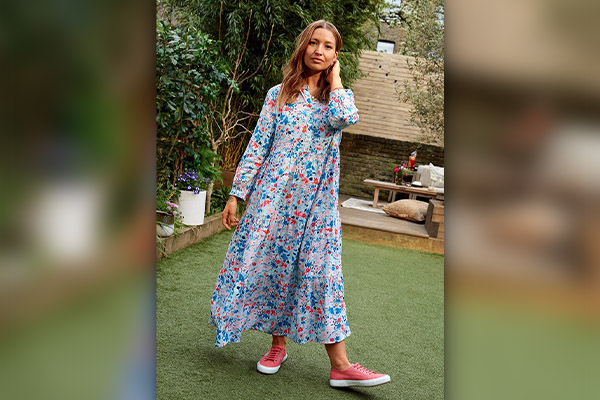 In summary, lightweight and flowy, a sundress is the ultimate summer season outfit that is ideal for daytime to beat the summer heat.
Puffed sleeves, sweetheart necklines, floral prints, and embroidered patterns are some of the key features of the sundress. When the cold winter air is replaced by the summer heat, it's time to rock that cute little flowy sundress!
Little Black Dress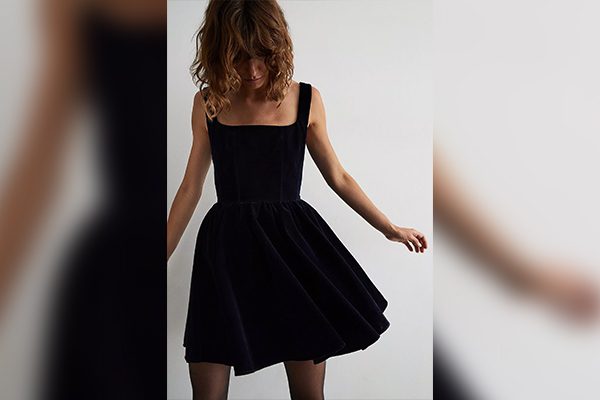 They say every woman needs a little black dress, and rightly so!
This is an absolute wardrobe staple given how it's simple and yet so chic. The first ever little black dress was designed in 1926 by the ever-famous French fashion designer, Coco Chanel.
What makes a little black dress so unique is its fitted top, short hemline, and deep, rich black color.
Coat Dress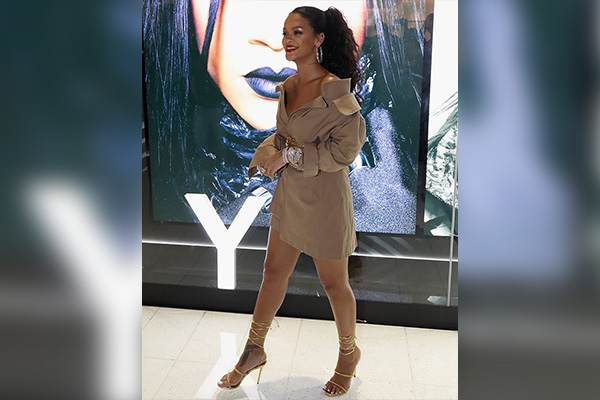 The 1900s saw the first ever modern coat dress which looks like an overcoat, especially the bodice. The bottom is shaped like a skirt and has a subtle flare to it.
The coat dress comes with a collar, front fastenings like the ones found on a typical coat, and lapels. For a formal evening affair, the coat dress would make a wonderful outfit option.
Corset Dress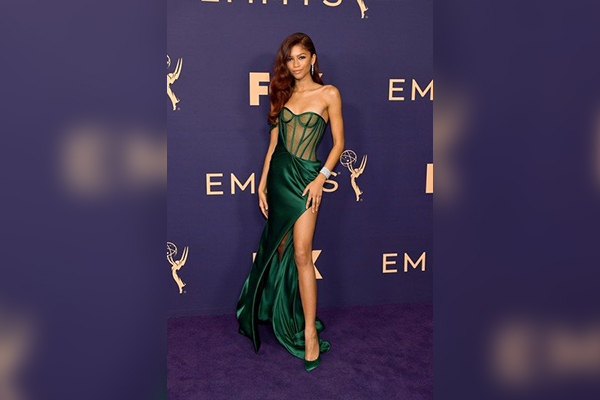 As the name suggests, the corset dress comes with a corset that gives the dress its distinctive appearance – a tight, figure-hugging shape that defines and highlights the waist.
This dress also features the popular fairy grunge aesthetic so if you are going for that look, this is for you!
Balloon Dress
With its characteristic 'ballooned' appearance, the balloon dress brought a huge change in the way women's silhouettes usually looked.
It features different styles of cuts and layered voluminous fabric which is super lightweight, giving the dress a nice, airy feel. The balloon dress is ideal for a number of occasions including formal events, ballroom parties, and clubs, to name a few.
Bouffant Dress
This has to be one of the most feminine and fashionable types of dresses for women primarily for its full, wide, ankle-length skirt that poofs outwards, creating a hoop-like silhouette.
What gives it a poofy look is the use of multiple layers of fabrics, often coupled with lots of ruffles, making it one of the most sought-after evening gown styles.
Paneled Dress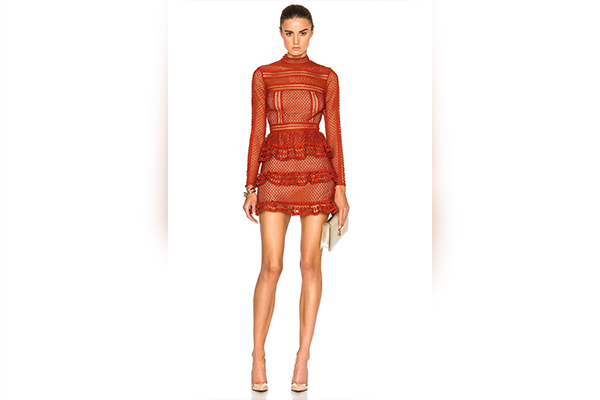 Panels are what give the paneled dress its unique appearance where the top portion is fitted and elaborates into a nice flare towards the hem.
This dress looks flattering on all body types and the combination of panels helps women give off a stunning style statement. The middle paneling in particular is a great way to appear taller and create the illusion of height.
Handkerchief Hem Dress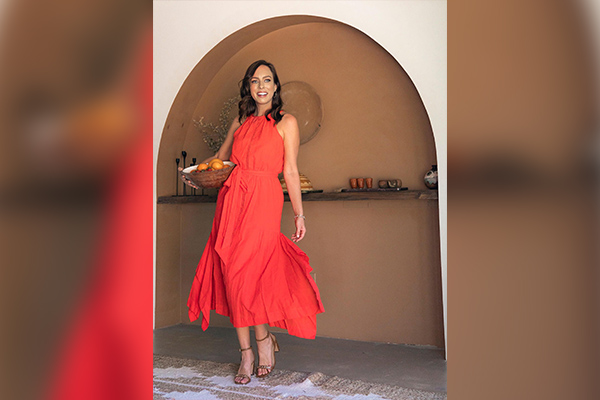 The handkerchief hem dress has to be one of the most unique and stylish types of dresses for women, given its perfect bohemian vibe, asymmetrical hem, and quirky cut.
The asymmetrical, jagged hem gives the dress many different corners that create a beautiful drape by hanging at different lengths.
Whether you are going to a party, a formal dinner event, a summer getaway, or even a lunch with friends, you can trust the handkerchief hem dress to help you make a fashionable style statement.
Gathered Dress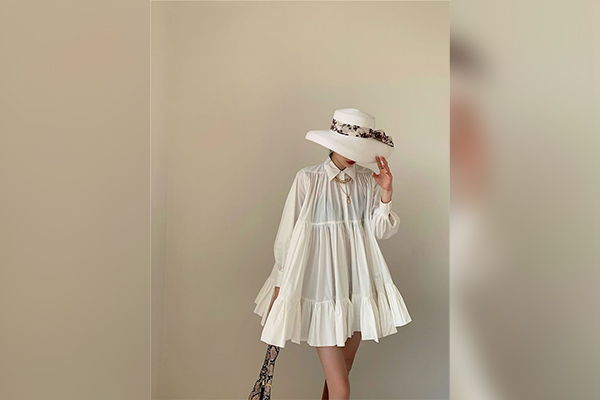 With lots of gatherers and pleats dropping down from the waist, the gathered dress is another everyday wear staple, especially for the hot summer days.
It's a super comfortable, airy, and easy-breezy kind of dress that looks great even on its own. When paired with a hat and trendy sunglasses, you can take the classic summer look a notch further!
Kaftan Dress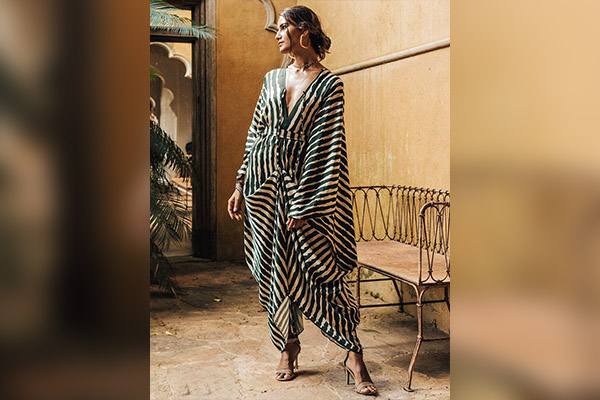 Known as Morocco's traditional dress, the kaftan dress is best described as beautiful. It's a stunning clothing item with a loose drape, making it an ideal choice of outfit for both casual and formal events.
It's kind of a gown that ends at the ankles and has many variations where some are with half sleeves and others have full-length sleeves.
The narrow cut, flowy side seams, and the deep neckline is the ultimate beauty of the popular kaftan dress.
Pillowcase Dress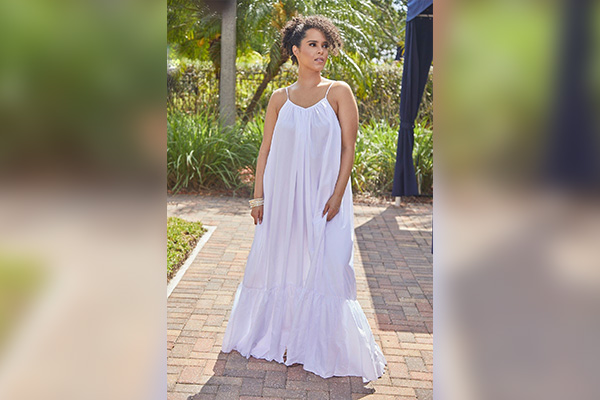 This dress is exactly what the name suggests – a dress fashioned from pillowcases!
The dress looks like a sack without sleeves and features a high, drawstring neckline. It's mostly a children's dress and is super easy to make on your own. It has a slightly flared look towards the neck which gets wider as it nears the hem.
You will find pillowcase dresses in a range of fun, colorful designs and prints, making them ideal daily wear outfits.
Slip Dress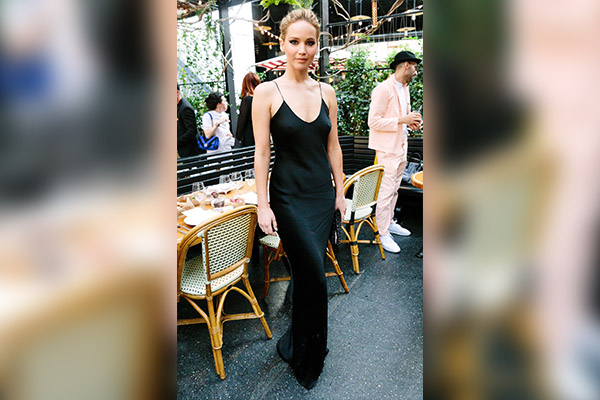 While slips are typically worn under a garment, the slip dress has been introduced as an overgarment. This lightweight, loose-fitting fashion staple from the late 1990s is like a very thin frock and was initially worn under women's outfits and dresses in many parts of the world.
However, the trend of wearing it as an actual dress picked up the pace really fast, and soon enough, women were seen rocking the slip dress just on its own!
Shirt Dress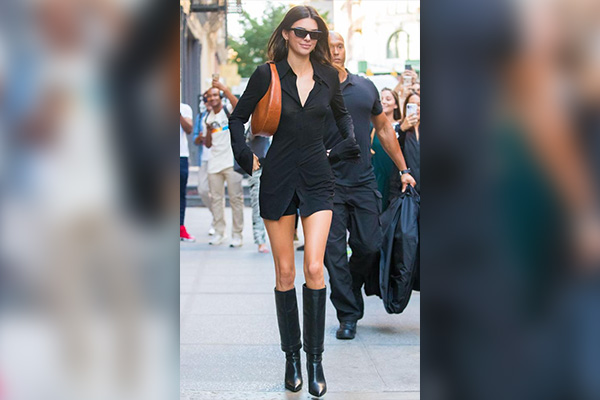 The shirt dress is simply a collared shirt, just a little longer than tops slightly above the knees. This dress is for those looking to make an effortlessly chic fashion statement without having to do much.
The shirt dress draws inspiration from men's button-down collared shirts and is often worn with a belt at the waist.
Ball Gown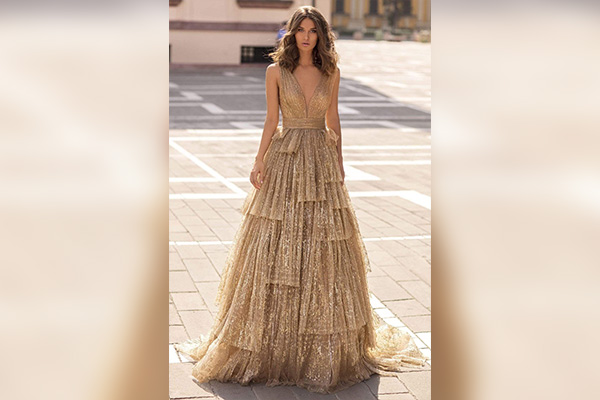 Timeless, classic, and simply stunning, the popular ball gown dress doesn't need an introduction.
From being featured in fairy tales and novels to movies and TV shows, the ball gown is one of those wardrobe staples that almost every woman has in her wardrobe for a kind of formal, fancy affair.
Ball gowns aren't just meant for a ball, you can also wear them to weddings and other such formal events. Needless to say, ball gowns look super sophisticated and are absolute royalty, to say the least.
Party Dress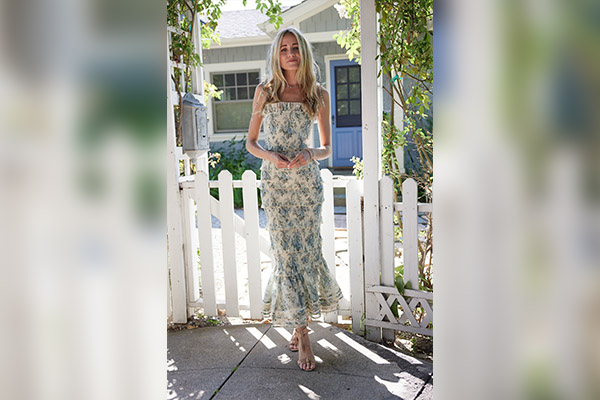 From cocktail parties to garden parties to themed parties, a beautiful party dress is all you need! Party dress is a generic name for all those party-type dresses that are elaborately made and ideal for all kinds of parties.
Off Shoulder Dress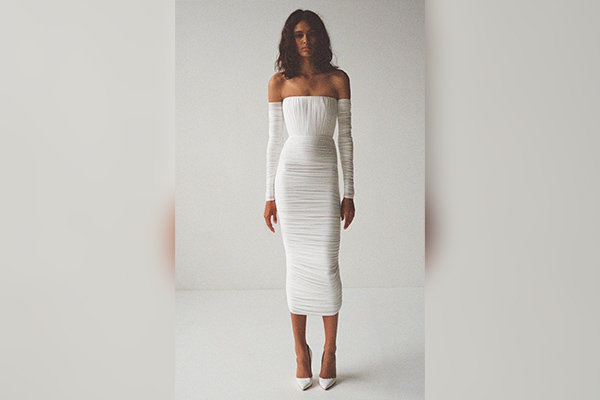 Just like the name suggests, an off-shoulder dress is a cool, chic type of dress that doesn't have straps, revealing just the right amount of skin. This dress is another wardrobe staple for most women given how it looks so stylish and graceful without you having to make any effort!
With your shoulders showing in an off-shoulder dress, you can further enhance the beauty of it with a blingy choker or any other neck accessory.
One Shoulder Dress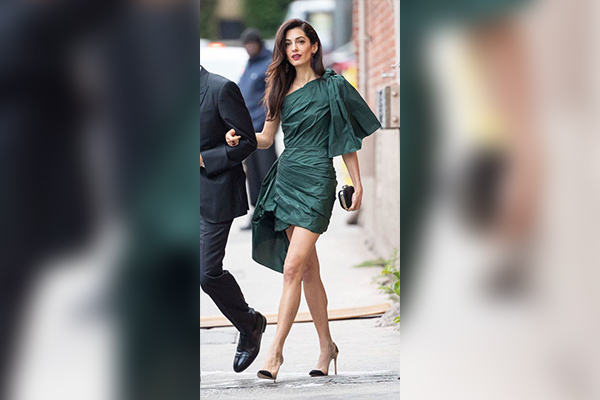 One shoulder dress, also known as a cold shoulder dress comes with straps on just one shoulder, leaving the other bare. This is also a type of asymmetrical dress that looks absolutely flattering and has quite a stylish appeal to it.
From short knee-length and full ankle-length to full-sleeve and sleeveless, there are many variations in the one-shoulder dress, each of which looks equally amazing.
Strapless Dress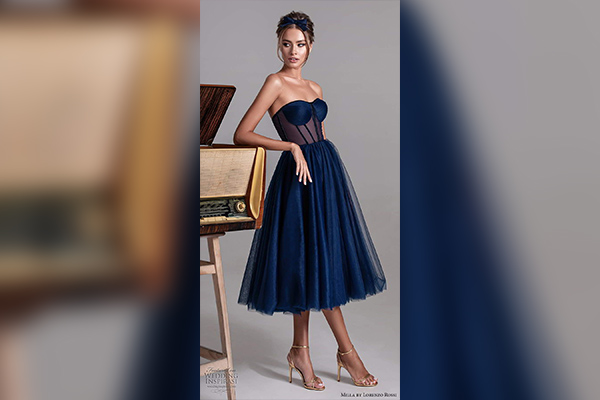 This is another type of dress that doesn't need an introduction because strapless dresses are, well, everywhere!
Be it prom, a wedding, or a casual party, you are likely to see women donning the strapless dress with utmost grace and finesse. It's a form-fitting type of dress with no shoulders or straps and a fitted bodice that sits tight across the bust.
Halterneck Dress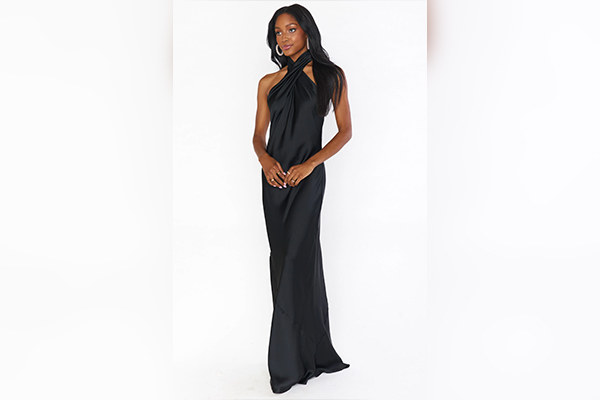 The 70s fashion world saw some of the most exquisite women's dresses, one of which is the halterneck dress. This particular neck style features a strap that goes around the neck, leaving the shoulders and arms bare.
This dress looks simply gorgeous no matter how you wear it.
Draped Dress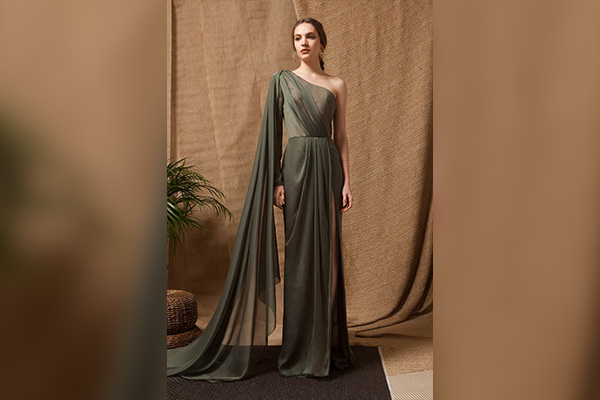 Minimalist yet so dramatic, the draped dress is an absolute must-have for women considering how it's a single fabric layered and brought together to create an effortless drape that simply falls on the body and hugs it, making a spectacular style statement.
X-Ray Dress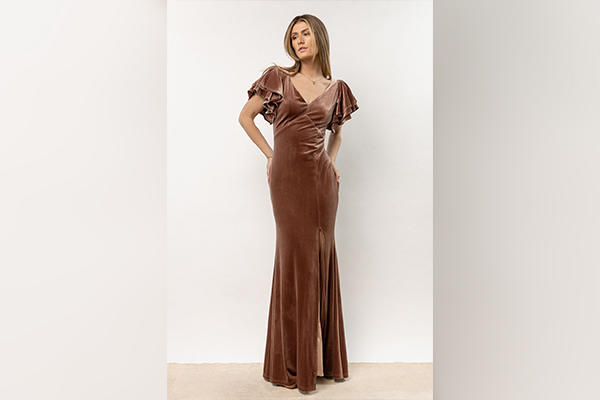 This women's dress' name might sound weird, but it does justice to how the dress actually looks. The X-ray dress is an almost see-through dress that is typically made out of thin, sheer fabrics such as organza or chiffon.
Some women prefer to wear the x-ray dress with a slip underneath, while others opt for different styles that come with fabric lining or embroidered fabric patches placed in different areas of the dress.
Fit and Flare Dress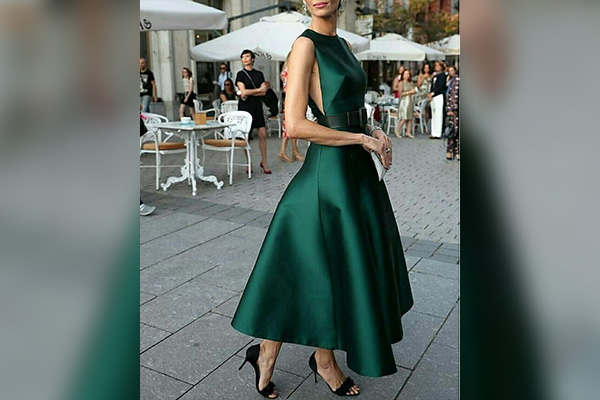 A fitted upper body followed by a flowy flare skirt, the fit, and flare dress is named exactly according to how the dress looks.
The figure-hugging bodice together with the gathered skirt looks chic, stylish, and fashionable, making it a versatile option for all kinds of occasions.
Cape Dress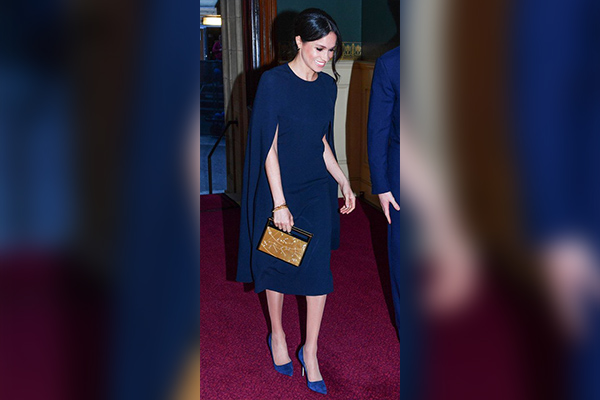 Royals and celebrities from the past decades have rocked the cape dress which is often considered to be a bold, daring dress style. It combines a dress with a cape that is typically attached at the shoulders and extends back down towards the waist.
The cape dress is classic, stylish and so versatile, you can wear it to anything from a casual dinner affair to a formal evening party.
What dresses are trending now?
Some of the most popular types of women's dresses that are trending today include the maxi dress, cape dress, wrap-around dress, ball gown dress, strapless dress, slip dress, and cocktail dress, to name a few.
What are straight dresses called?
Straight dresses are designed in a way that they simply hang down the body in a straight manner. There are many different types of straight dresses such as A-line, empire, kaftan, sheath, and shift, to name a few.
What is a party dress?
Just as the name suggests, a party dress is a dress worn at parties! There is a huge variety of party dresses that you can choose from according to the type and nature of the party. 
Some examples include maxi dresses, wrap party dresses, A-line dresses, skater evening party dresses, and many others.