Looking back to the 90s can be a nostalgic experience for some, but it has also significantly influenced current fashion trends. The grunge aesthetic has been making a comeback in recent years.
From cropped jeans and tank tops to high-waisted skirts and versatile footwear, there's something for everyone. Are you looking for a grunge aesthetic outfit that fits your style this fall? Let us help you with some ideas to get you started!
What Is 90s Grunge Fashion?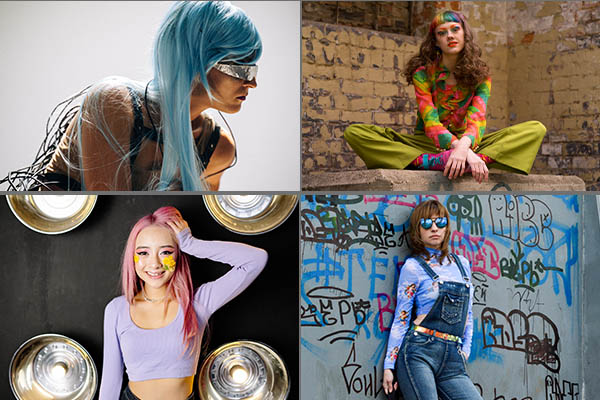 In the early 90s, a new movement in fashion was born – grunge fashion. Grunge fashion was a rebellion against the over-the-top glamor of the 80s. Many celebrities, including Sienna Miller and Alexa Chung, still wear grunge aesthetic outfits. The style is messy, undone, with ripped jeans and untucked shirts.
The look consists of loose-fitting clothes, flannel shirts, skirts and sneakers. Footwear is also essential in the grunge look, and combat boots are a must-have. Accessories can include studded belts, chunky necklaces, and beanies.
90s grunge aesthetic outfit was a unique blend of DIY and thrift store clothes, topped off with a liberal application of hair gel. The goal was to look like you'd just rolled out of bed, even if you'd have spent hours getting ready.
Here Are The Best Aesthetic Grunge Outfits
There are endless possibilities when it comes to the grunge aesthetic outfits. This style is all about being unique and not caring what others think. There are many different ways to put together an outfit that screams grunge.
You don't need a lot of money to pull off a grunge look either – many pieces can be found at thrift stores or even made from items you have lying around the house.
Aesthetic grunge outfits are the perfect way to showcase your personality and style. If you want to take your grunge style up a notch, try adding some pieces from the authentic 90s grunge fashion era. Let's look at some of the best aesthetic outfits and styling guides.
Korean Grunge Aesthetic Outfits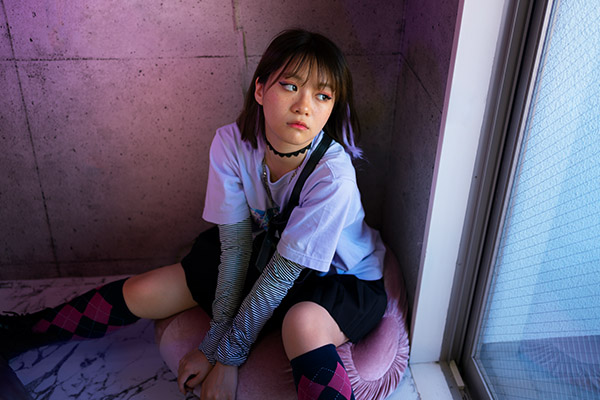 Korean grunge fashion revolves around loose-fitting clothes and muted colors. Denim jackets, bomber jackets, and flannels are popular items of korean grunge aesthetic outfits, as are graphic tees and jeans.
The Korean grunge aesthetic outfit is a great way to add a touch of edge to your look. Start with a basic gray t-shirt or tank top as your foundation. Add layers of color with a plaid shirt, cardigan, or jacket.
Go with the jeans or pants that are distressed or ripped for an extra grungy vibe. Finish off the look with some combat boots or sneakers.
Black Aesthetic Grunge Outfits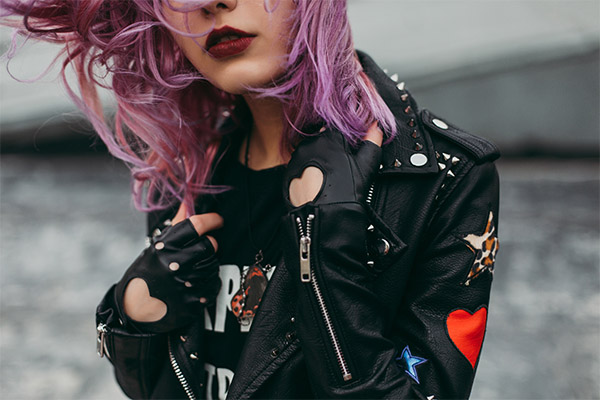 One of the most popular grunge looks is black aesthetic grunge outfits. A black grunge aesthetic outfit is simple but can be very attractive if done right. Whether planning a date night or birthday dinner, black can never be a bad option.
All you need is a black t-shirt, a pair of ripped jeans, and some combat boots. You can accessorize with a beanie. Also, do not forget to wear your jacket in a way that it drapes over your shoulder.
This outfit is perfect for people who want to look stylish but don't want to spend too much time on their outfits. Another great thing about black aesthetic grunge outfits is that you can wear them in any weather.
Grunge White Aesthetic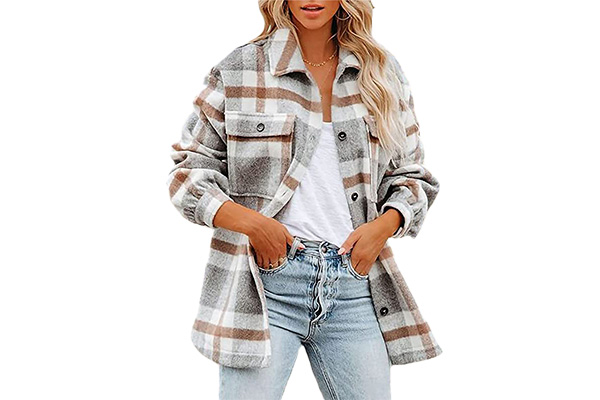 Although grunge is associated with dark colors, simple styling tricks can help you achieve a white grunge aesthetic look. Grunge white aesthetic is your go to look if you want to stand out from the crowd.
To create a white grunge aesthetic outfit, Start with a white t-shirt or tank top. Put on a light-colored flannel shirt over the top, and tie it around your waist if you want. Now, Add some dark jeans or leggings, and finish the look with some heavy metal jewelry.
To get the authentic 90s grunge fashion look, avoid wearing too much makeup and keep your hair messy and natural-looking.
Soft Grunge Outfits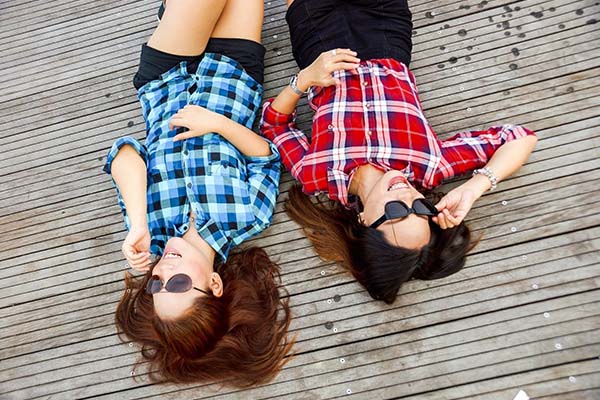 There is a softer side to grunge fashion that both men and women can wear. Soft grunge aesthetic outfits consist of comfortable clothing items that you can wear all day long.
If you're looking to add a grunge aesthetic to your outfits, but don't want to go all out with ripped jeans and a plaid shirt, soft grunge outfits are a great way to do so.
This is styled by a more subtle grunge vibe, often incorporating distressed denim, high waisted skirts, flannels, and T-shirts. You can also add knits, hoodies, and bombers. For footwear, try Converse sneakers. As for accessories, go for chunky jewelry and backpacks.
Grunge Vintage Aesthetic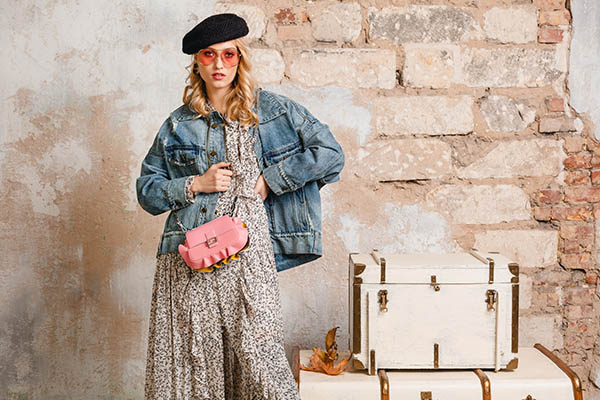 The grunge vintage aesthetic is a popular style for men and women both. Women Grunge vintage attire includes flannel shirts, ripped jeans, midi dresses, faux fur coats, and maxi skirts. Vintage grunge aesthetic outfits for males can be hard to put together.
It's an eclectic mix of styles that can be difficult to define but unique. Men can create a grunge vintage look by pairing loose-fitting pants with a plaid shirt, sporting a beanie or baseball cap, and adding jackets and vests.
It is perfect for a day spent outdoors, such as hiking or going for a walk. It is also a good option for casual events, such as movies or dinner.
When putting together a grunge vintage outfit, remember that comfort comes first. Dressing this way will give off the vibe that you are a fun and laid-back person. You will also be able to create a unique look that is all your own.
Grunge Alt Outfits
The term grunge alt refers to the modern revival of grunge fashion, which is a subgenre of grunge alternative style. It embraces punk, goth, and metal fashion elements and 90s streetwear.
One popular grunge alt outfit is the skirt and flannel shirt combo. This look is perfect for fall and winter and can easily be dressed up or down. Another great option is distressed jeans paired with a tank top or T-shirt. So there you have it.
Alt is more edgy, alternative, and modern than grunge's original, more stylized style.
90s Grunge Fashion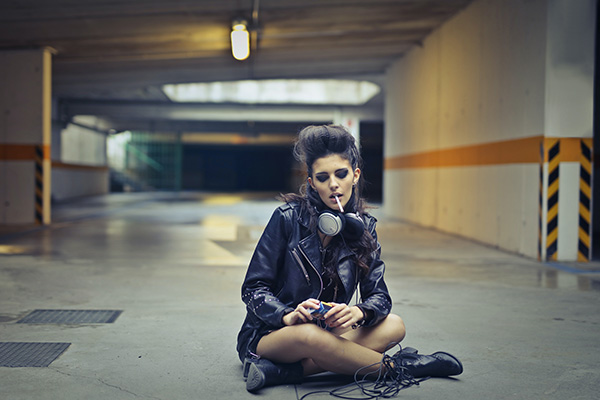 Do you want to experiment with 90s fashion? If you walk down the street of the 1990s, you would see a variety of fashion styles, including Y2K fashion, grunge fashion, and sportswear. Grunge fashion was one of the most popular styles during that time.
90s Grunge fashion wasn't just about the clothes; it was also about the attitude. The overall look was messy and unkempt, but in a cool way. There were no set rules for grunge fashion—everybody put their own spin on it.
Many people who wore grunge clothing tended to dress in layers, with a lot of plaid and flannel shirts. Baggy jeans and sneakers were also popular among grunge fans. Jeans and t-shirts were staples of the grunge wardrobe, but there was also a lot of experimentation.
80s Grunge Fashion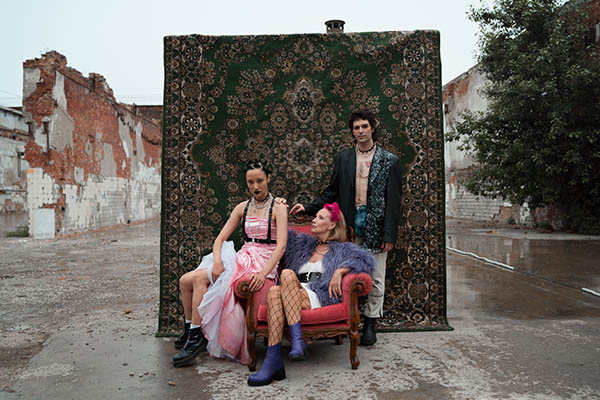 If there was one thing the 80s was known for, it was its outrageous fashion. Neon colors, big hair, and makeup were all the rage.
This unique style combined punk rock and heavy metal elements with thrift store clothes and a DIY ethic. In the 80s, Most grunge outfits consisted of crop tops, flannel shirts, mom jeans, and Chuck Taylors. Jewelry and accessories were kept to a minimum, and makeup was limited to black eyeliner and lip gloss.
Pastel Grunge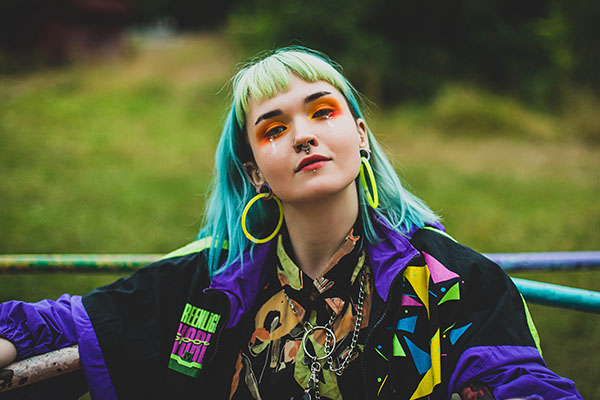 Pastel grunge fashion is a trend that takes inspiration from the early 1990s. This look combines soft colors with a grunge aesthetic outfit, resulting in the most astonishing grunge style.
To create a pastel grunge outfit, start by combining a light-colored T-shirt or blouse with a pair of dark jeans or pants. Next, add some accessories that embody the grunge aesthetic. For example, you could wear a choker necklace, combat boots, and a leather jacket.
If you want to take your look one step further, you can add some colorful makeup to make your outfit pop. Try using shades of pink, blue, and purple to create a cohesive look. Pastel grunge fashion is perfect for anyone who wants to experiment with their style.
FAQs – Grunge Aesthetic Outfits
How Do You Style Grunge Aesthetics?
Grunge is all about embracing your inner rockstar! aim for an authentic 90s grunge look – start by wearing baggy and comfortable clothes. Grunge dark aesthetic is favored in grunge style, so try to stick to shades of black, navy blue, and gray. pile on the T-shirts, sweatshirts, and jackets, and let your hair go natural.
What Makes An Outfit Grunge?
There is no particular answer to this question as grunge fashion is all about self-expression. However, there are a few key characteristics that define the grunge aesthetic outfit. 
The overall look is often messy, with heavy use of dark colors, flannels, and denim. There are no set rules as long as you feel comfortable and like yourself, you're doing it right!
What Type Of Style Is Grunge?
Grunge style is a unique blend of punk and heavy metal that was born out of the Seattle music scene in the early 1990s.  One of the best things about grunge fashion is that it's so versatile – you can mix and match different pieces to create your own unique look. 
Concluding Our Thoughts on Grunge Aesthetic Outfits
In conclusion, there are many grunge aesthetic outfit ideas that you can choose from. grunge is still a popular trend today. They are comfortable, versatile, and stylish. One thing to remember when putting together a grunge outfit is that less is more.
You don't want to overdo it with too many colors or patterns. Stick to basics and let your accessories do the talking. A cool beanie or a funky necklace can really add some personality to your look. And don't forget about shoes!
You can find grunge outfits in many different styles and colors. So, if you are looking for a comfortable and trendy outfit, then consider a grunge aesthetic look.