The 90s will always be known as one of the greatest decades ever. So much magic, fun, and fashion came from it. What will you think of when you think of the 90s? The "Friends" theme song? The world wide web? Justin Timberlake and Britney Spears' iconic performances at the 2001 VMAs? Probably all of that.
But it's not the 90s without 90s makeup. Yep, it's time to get into those old-school techniques like contouring your face with blush and loving yourself for who you are!
The 90s era was legendary for its crazy and vibrant makeup trends that swept the world. With its bold colors and neon hues, 90s makeup and hair are enough to make anyone look younger in seconds.
The supermodels of that decade broke makeup rules and rewrote the book on high gloss lips and nude-colored bases.
So, if you're looking for a 90s-inspired makeup look, check out these popular 90s makeup trends that are back in style. You may be surprised at how wearable they are!
1990s Makeup Overview
The 1990s was a time of experimentation in the beauty world. 90s fashion was much better than 80s fashion.
It was an era for plays on bright color palettes, glitter, and neon nail polish.
From the bright blue eye shadow and matching lipstick trend to the rise of hooded eyeshadow, there were plenty of trends for makeup lovers of all kinds.
Women embraced the power of makeup with vivid colors and bold eyelashes. Lip plumpers were used to define their lips while enhancing their overall look.
Brandy, Jennifer Lopez, and Jennifer Anniston made everyone believe that you can still be beautiful in less than glamorous circumstances; who wouldn't want to mimic those famous looks? This article will show you some authentic 90s makeup looks.
Basic '90s Makeup Elements
The 90s was a time of significant change. It was the decade that brought us grunge and the Spice Girls. It represented a shift in beauty trends, with bolder brows and more vivid makeup that still holds up today.
Add '90s nostalgia to your beauty routine with these makeup essentials.
Eyeshadow And Eyeliner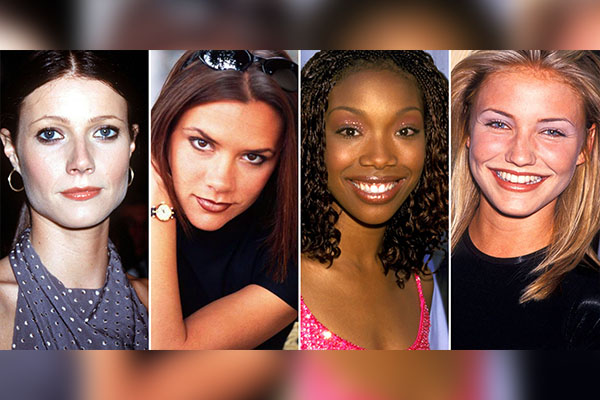 In the 1990s, eyeshadow was all about blue, green, violet, and pink tones. Smokey eyeshadow was often worn with a line of eyeliner in black to match.
90s Eyeliner was inky black and smudged at the lid with eyeshadow powder to make a strong statement. These makeup elements did much better when they were done together.
Lipsticks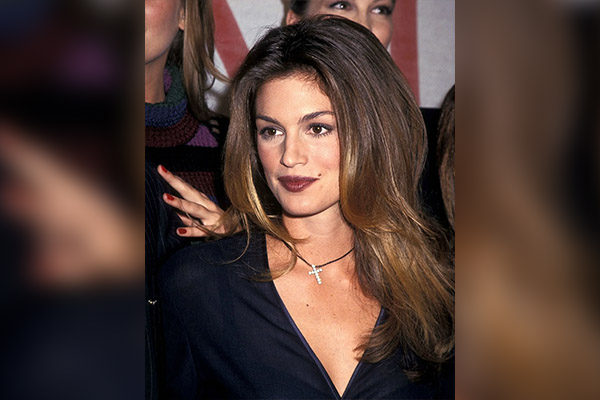 During the decade, brick lips were the norm, and frosted lips were the exception. Lipstick in the 90s was all about color and contrast. Bright reds and corals were paired with nude lips and lip liners, while pastels were considered bold against darker colors. Lip liner game was so strong that it wouldn't have been possible without some lip liner.
Foundation And Blush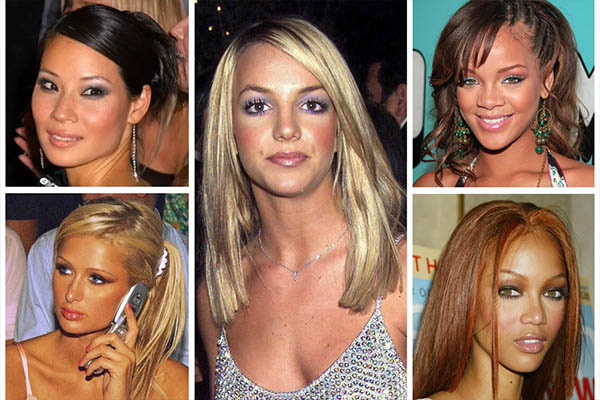 Foundation was all about matching your skin tone to your foundation shade. The women wanted to hide any imperfections on their faces with a subtle look so that people didn't think they were wearing too much makeup.
For the matte finish and flawless look, the translucent powder was used extensively. Cream blush was all that changed the game. How can we forget about glitter? Glitter 90s makeup trends can transform drab into fab. A little bit of pink or rosy tone blush with a glittery touch on the cheeks was enough to complete the look.
20 Iconic '90s Makeup Looks
From frosted neon eyeshadow to red lipstick and everything in between, including brown mascara, all your favorite '90s beauty trends are back and better than ever!
If you want to channel your inner '90s queen this season or want to try out something new for your everyday routine, we've got some inspiration for you! Here are 20 iconic '90s makeup looks you can recreate your way!
The Brick Lip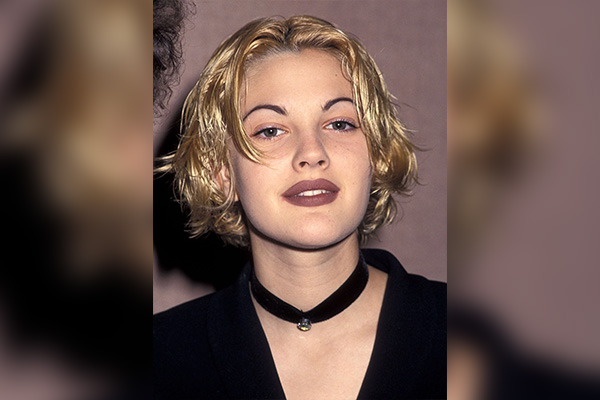 The brick lip is the heart of the 90s makeup trend, which is back. Slaying a brick lip is not a cup of tea for everyone. But if it is done right, it can be a perfect choice to make you look more beautiful.
The key to making your brick lips stand out is contrast! To get the most from this look, pick up some shades like burgundy and brown that will set off your brick lips and make them pop against your skin tone. Put on your flannel shirt, give your hair some waves, and you are all set to nail brick lip makeup look.
Blue Eyeshadow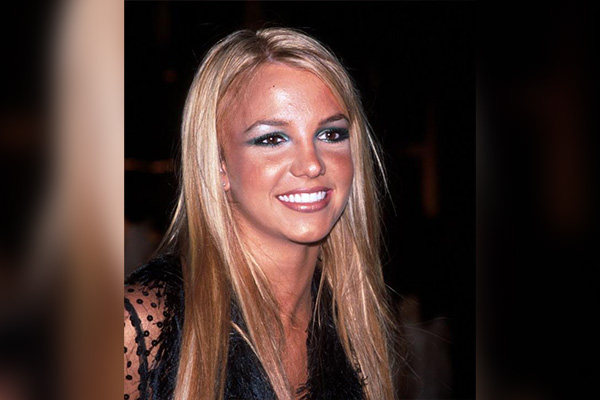 Do you know what's fun? Slaying 90s makeup trends.
And you know what is even more fun? Slaying the blue eyeshadow 90s makeup looks. Apply the shadow directly on your lids and blend it with a brush or fingers.
Coat mascara on top and bottom lashes, then use an eyebrow pencil to fill in any sparse areas and shape them into perfection.
All-Over Shimmer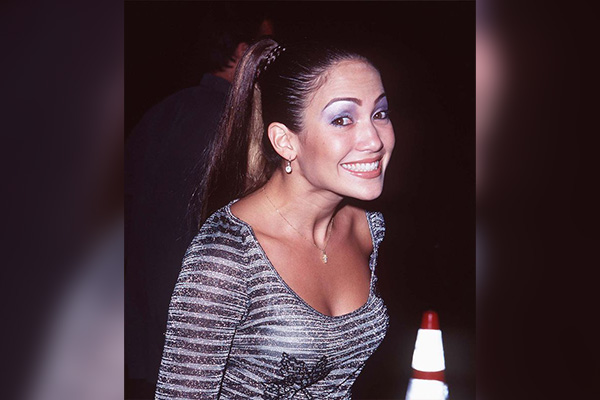 The hip hop 90s makeup trend of all-over shimmer brings some sparkle back into your life. You'll look chic, calm, and totally in tune with the times—and who doesn't want that?
If you're looking for a look that will make jaws drop wherever you go, look no further than the Britney Spears of the 90s. With her pearly white shadow up to the brow bones, this pop princess ushered us from the 90s and into the Y2K era with head-to-toe shimmer.
Matte Finish
Tyra Banks taught us that a matte finish is a way to go.
Matte liquid foundation, matte powder, and matte lipsticks are what you need to get the look right. Opt for androgynous clothing, and If you want to make your eyes stand out, use a black eyeliner pencil and mascara in a black or brown shade.
Pencil Brows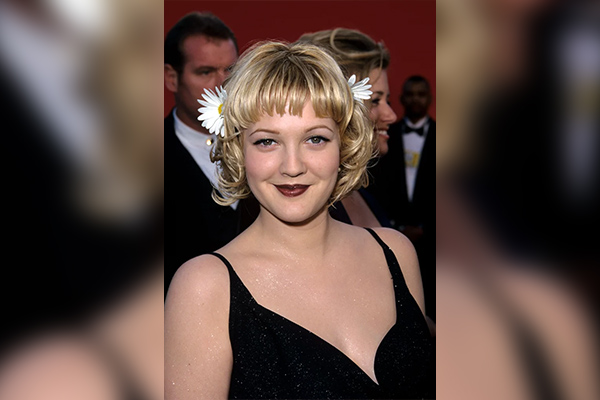 Are you a fan of the 90s? Then you'll want to know how to get pencil brows! Getting pencil brows was all about waxing and plucking. It was popularized by 90s supermodels Cindy Crawford and Gisele Bundchen because they made your eyes look bigger and more open.
People were going to salons or doing it at home to get those super-thin brows. The brows were often high-arched and drawn in straight lines with a pencil, wax, or tweezer.
Pastel Eyeshadow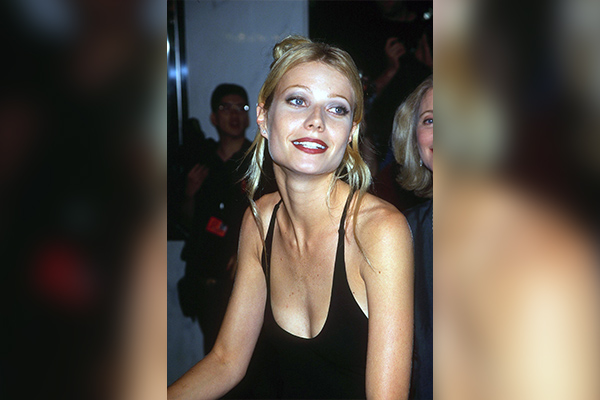 What's more 90s than pastel eyeshadow? We're talking dark browns, light pinks, mint green, and some purples, all mixed together in a dreamy mixture that makes your eyes look sparkling from within.
Pair up your pastel eyeshadow with a glossy lip. Put on your favorite solid-colored top and kitty heels to nail the 90s eyeshadow makeup look in a decent way.
Overlined Lips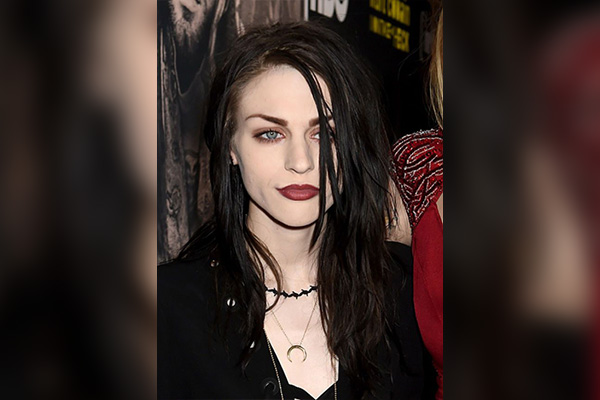 The 90s are back, and so are overlined lips. They're not quite as dramatic as they were in the 90s, but it's still a great way to update your look and add a little drama. You can create the illusion of fuller lips by lining your lips with a darker lip pencil and filling them in line with light lipstick. 
They're perfect for a night out with your girlfriends or just hanging around the house. You can wear them with jeans, a t-shirt, and a blazer. It doesn't matter what you're wearing; as long as you have overlined lips, you'll look fantastic!
Red Lips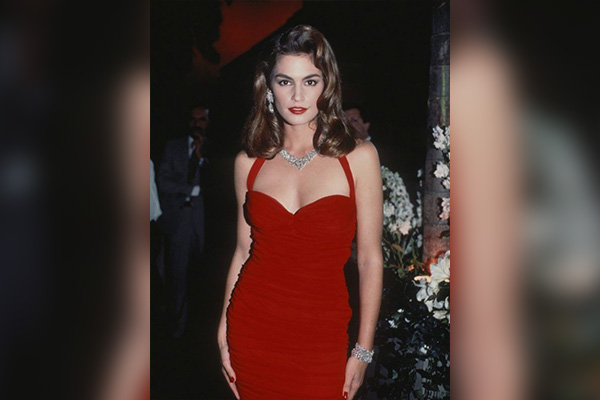 In the 90s, red lipstick was a big deal. It was all about making a statement. If you want to rock the world, have a mohawk haircut, and put on a denim shirt, with red lips.
A bold red lip is all needed to draw attention to your face. Celebrities like Rihanna proved that red lips and a mohawk go together like peanut butter and jelly. A bold red lip is all needed to draw attention to your face and ensure everyone knows where their eyes should be focused!
Smokey Eyes And Nude Lips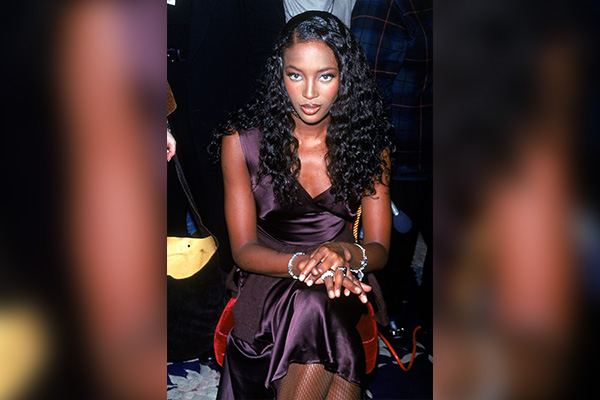 We all know the power of a smokey eye, but did you know that pairing it with a nude lip can be just as powerful? It's true! You're creating a chic and playful look when you pair these two 90s makeup trends together.
The combination is so simple yet so fierce. You can wear it with jeans and a t-shirt, or dress it up with a cocktail dress. It's easy to achieve and will make you feel like a total boss no matter where you are. The combination is so simple yet so fierce.
Frosted Eyeshadow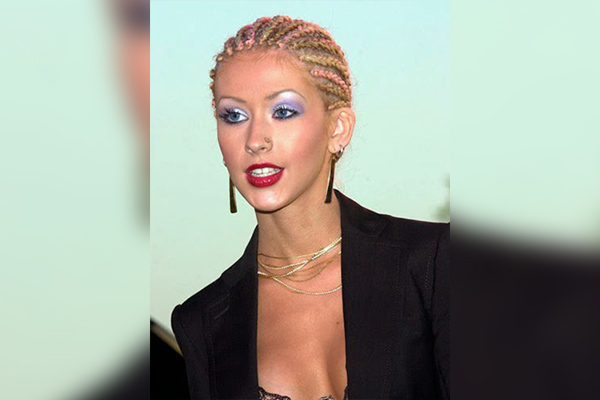 If you're looking for a fun and unique way to spice up your look, you should try frosted eye shadow. This 90s eye makeup is so simple yet so striking and attention-grabbing! But that doesn't mean you have to stick with the same color palette if you want to bring back this trend. There are no rules!
You can go for a matte purple or blue-based look if that's more your style. Or maybe you're feeling adventurous and want to try a bright green eyeshadow with pink highlights.
The Posh Aesthetic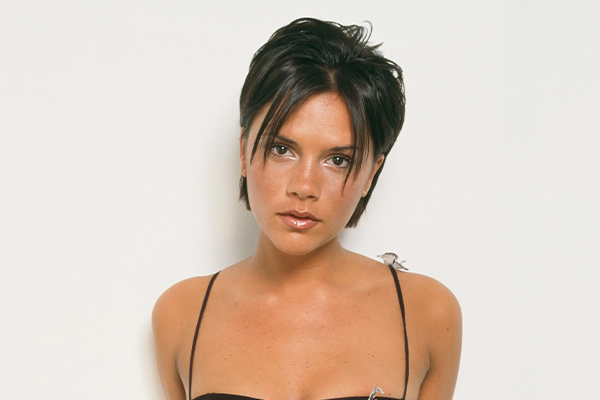 The Posh Aesthetic is a major makeup trend that emerged in the 1990s and it's still strong today. The look is mostly defined by matte lipstick, false eyelashes, and eyeshadow. 
The Posh Aesthetic can be worn by all skin tones and hair colors, though it works best on light-skinned women with dark hair.
No Makeup Makeup Look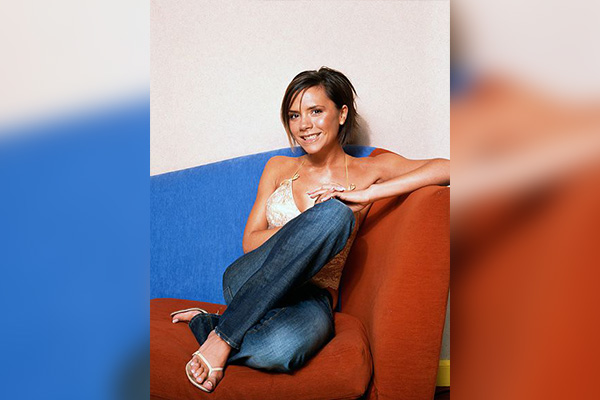 This look uses minimal amounts of bronzer and blush and lip gloss or lipstick to create a natural look that's perfect for those days when you didn't have time to get ready before leaving the house.
It's perfect for going out for lunch or brunch with friends! Wear a simple white T-shirt with denim shorts and opt for cute hairstyles like a half ponytail or bun. Use a sheer gloss or balm on top of your favorite lipstick color for lips. 
Add mascara if necessary—but remember that less can be more when it comes to makeup!
Purple Eyeshadow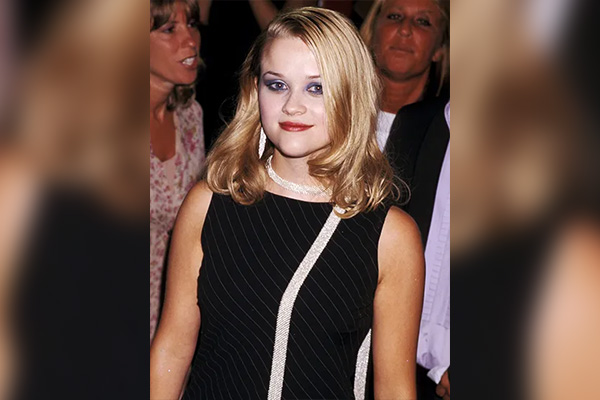 The best part about this trend is that it's easy to replicate. All you need is a good quality purple eyeshadow palette, some warm tones like gold or bronze eyeliner, and mascara.
If you want a full-on 90s look, add some false lashes and a bit of highlighter on the cheekbones, and you are all set to rock the look.
Face Gems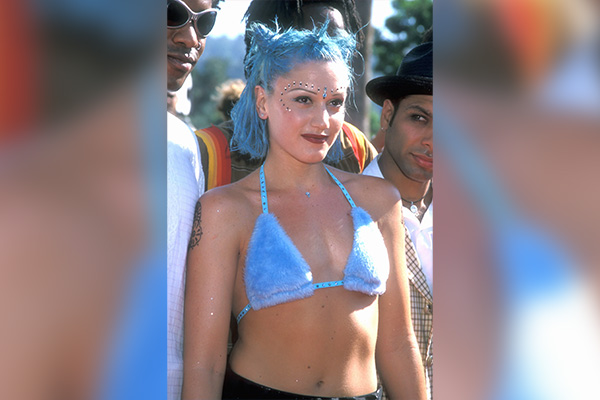 Most of us know about the beauty trends of the 90s—bob easy hairstyles, frosted lips, and androgynous clothing. Euphoria proved that face gems are back, and you may be surprised to learn they have also been a thing for some time.
Face gems were tiny, colorful crystals that you could apply to your face to give it an extra pop of color. The crystals were placed on the cheekbones and around the eyes, but sometimes you'd also see them on lips or other parts of the face.
It made for a unique look that stood out from everything else at the time and perhaps still does!
Black Liner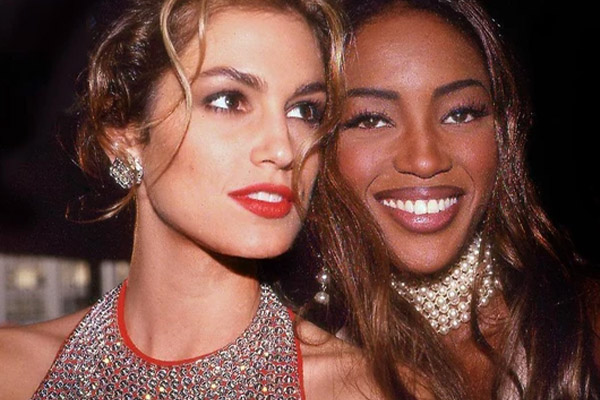 Black liner, also known as kohl liner, is the grunge 90s makeup look. The black liner can be worn all over the lid or just in the inner corner of your eye, as well as on your bottom lash line. It's a great way to give yourself more definition without going overboard with color.
These days, everyone from Rihanna to Kendall Jenner street style is showing off their black-lined eyes on the red carpet and at award shows. So what are you waiting for? Get out there and try this trend for yourself! Also, do not forget to put on your decent choker.
All The Lip Gloss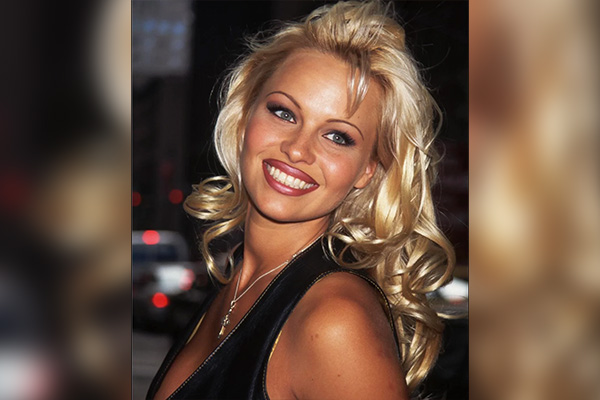 It's time to bring back the lip gloss. Sparkly lip glosses, scented rollerballs, and super pigmented and sticky glosses were all part of 90s glam makeup.
Whether you are trying to be just like T-Boz or Jada Pinkett Smith or rocking a smokey eye with a bright red lip like Queen Latifah, the shine is always there. No wonder this look has had such staying power—it's both bold and beautiful!
The All Over Bronze Look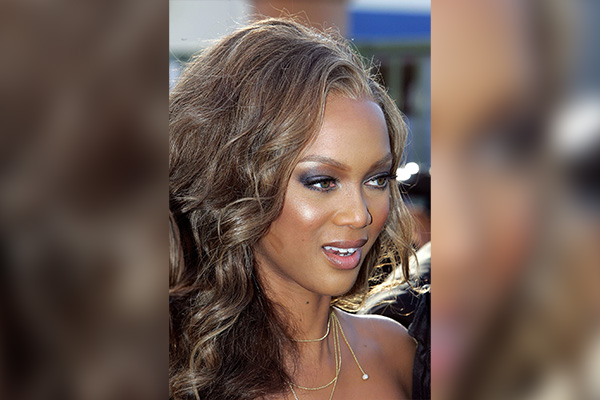 The All-Over Bronze trend was rocked by Kate Moss and Naomi Campbell. It involves using 90s brown makeup bronzer and sometimes blushing all over your face, instead of just in certain areas like most makeup looks do. The best part is that this 90s makeup trend allows you to have a sun-kissed glow without going out in the sun.
Monochromatic Makeup
Monochromatic makeup is the way to go if you want to achieve a timeless and on-trend look. It's easy, and fun, making you look like you're straight out of the 90s goth makeup trend! Monochromatic makeup was all about using one color, usually in varying shades, to create an eye-catching look.
This is a great way to get a fresh look without having to do too much. They're simple enough that they can be applied in a few minutes, but they still make a big impact.
You might have seen this in celebrities like Gwen Stefani and  Tatyana. You can create different looks by combining different shades or tones of the same color—think of how you can make grey-blue or brown-burgundy look different by mixing in more burgundy or blue!
The Cut Crease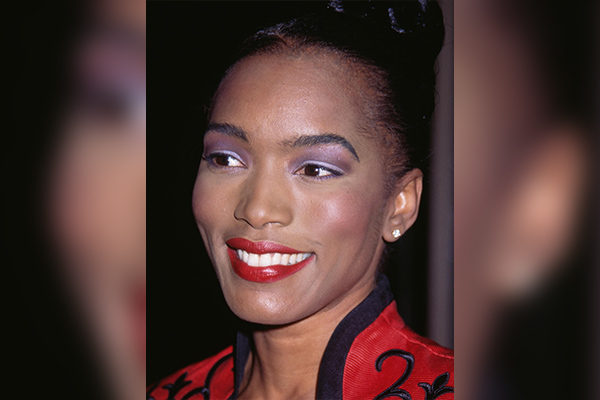 The Cut Crease-90s makeup trend is the perfect modern way to channel your inner 90s babe. The technique involves cutting into the shadow before applying it to your lid, then blending out the edges, so they're less harsh.
Go for white and brown shades. You can also apply eyeliner for a 90s goth makeup look touch. This technique is also excellent for creating an ultra-glamorous smokey eye.
Bright Blush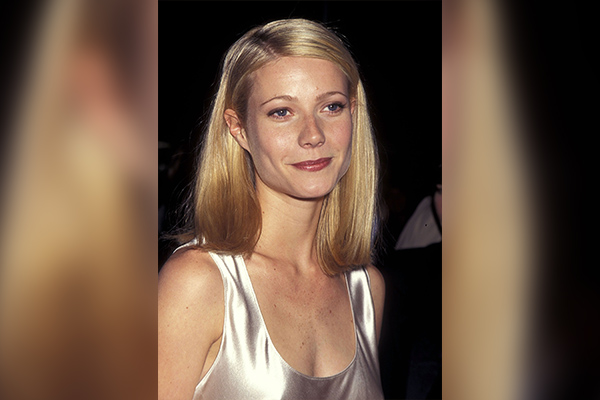 Bright blush is the perfect 90s makeup trend for anyone who wants to look like a walking, talking Lisa Frank.
All you need is a highlighter about two shades lighter than your natural skin tone and a soft pink blush. Then, apply them in soft layers until you get the desired effect! Put on your midi dress and red pencil heels. Leave your hair draping over your shoulder and let everyone adore you!
How Do You Do 90s Lips?
To rock 90s lipstick trends make sure that your lips are moisturized so that they're soft and plump, and ready to go. Next, start by lining your lips with a pencil or lipstick in a shade that matches the color of your skin. Fill in the rest of your pout with whatever shade suits your fancy—it can be matte or glossy, as long as it's bold and bright!
What Was The Makeup In The 90s?
In the 90s, we saw a lot of highlighters, bronzer, and blush that were really over-the-top. It was almost like an event when you went out to get your makeup done because it was so dramatic.
Was Lip gloss Popular In The 90s?
The 90s was a time when women were experimenting with what they could do with their makeup, and lipgloss was one of the things they tried. It was a great way to add some shine to your lips without making them look too glossy or oily. It's also a great way to add a little color, especially if you're going for something more subtle than lipstick.
Concluding Our Thoughts on 90s Makeup
Who doesn't love a good flashback? But not all of these trends are timeless. While some of them still have a place in our hearts, others are best left in the past where they belong.
So, what do you think? Are you ready to embrace some of these 90s makeup trends again? Or do you think it's time to move on to something new? These 20 iconic '90s makeup looks are the perfect way to let your inner '90s girl out to play again.