Kendall Jenner has been slaying the fashion game since she first appeared on our screens as a member of the Kardashian-Jenner family. From her early days of casual outfits to more formal looks, Kendall has shown us that she can dress for any occasion.
Kendall Jenner outfits are the epitome of effortless chic. From high heels to plain white sneakers, she can literally pull off any style.
Kendall Jenner knows how to embrace the trends without overdoing them. You can find everything you need with Kendall Style, whether walking the red carpet or looking for concert outfit ideas!
Her style file is filled with some of the best outfits of 2022, so if you're looking for some inspiration for your wardrobe, keep reading!
Kendall Jenner Outfits: Summer Party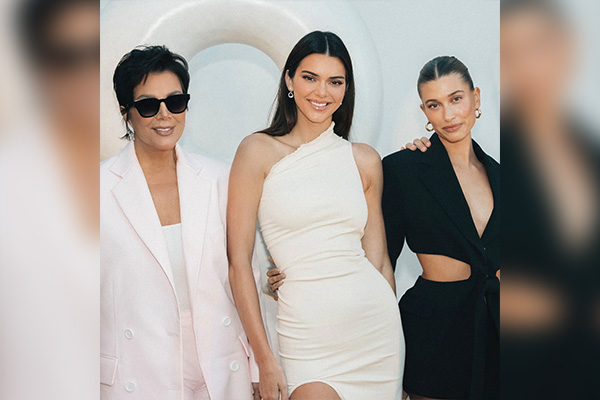 While attending the 818 tequila party, Kendall rocked a white one-shoulder dress that showed off her curves and highlighted her toned arms. The thigh-high slit was a playful touch that made her feel like a total bombshell
She gave this dress a classic touch with black heels and a black bag. The dress was simple in design, with a single strap holding it up at the shoulders, but the simplicity meant that all eyes were on Kendall's body and face.
Kendall Jenner Outfits: Cool Outfit, August 2022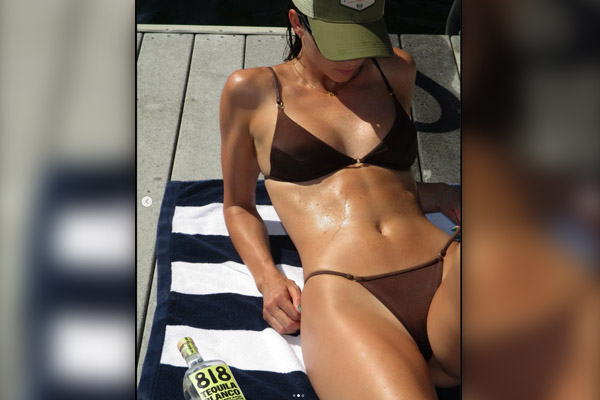 The supermodel posted a picture on her Instagram sunbathing in LA this August, and we couldn't help but notice how great her body looks! She's been known to rock everything from a simple swimsuit to a full-on two-piece and everything in between.
She paired her chocolate-brown bikini with a trucker hat featuring her tequila bottle and dog, this time giving off cool summery vibes.
Kendall Jenner Outfits: Enjoying Holiday, July 2022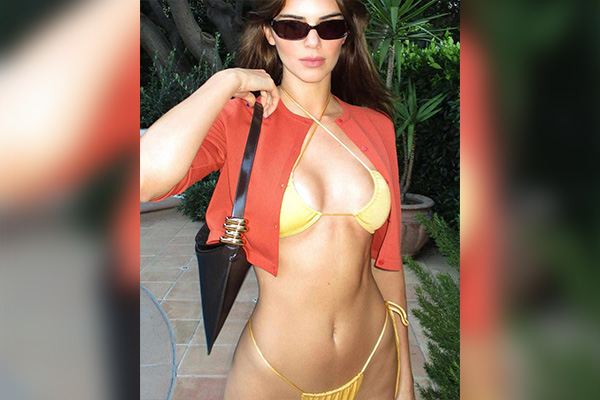 Kendall Jenner slayed the game in this buttery-yellow bikini and cropped cardi as part of her signature summer look. Her signature style has always been about mixing high fashion with a casual feel, and this look is no exception.
She paired her supermodel body with a simple one-piece, but she didn't stop there—she finished it off with a cropped cardigan that made the whole ensemble work together.
Kendall Jenner Outfits: On Instagram, June 2022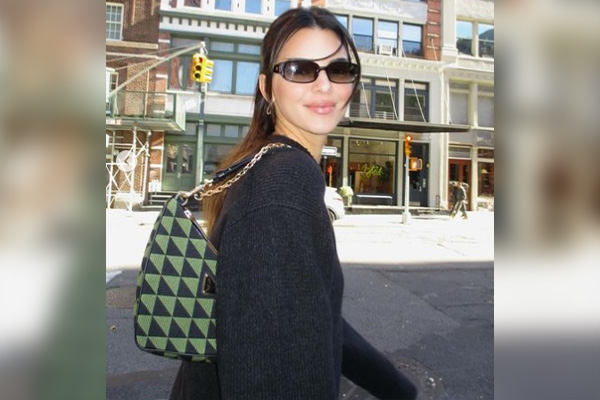 The model shared a photo of her outfit on Instagram; it is so good that you'll want to put it in your closet now.
Her black dress and the colorful bag looked like they were made for each other. And those cute little earrings add just the right amount of personality without being too much.
Kendall Jenner Outfits: The Met Gala After Party, May 2022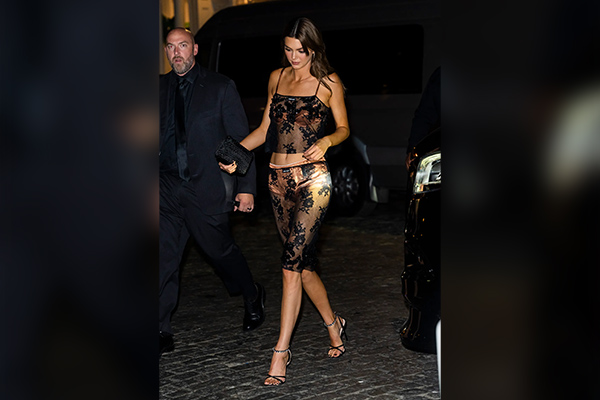 Kendall Jenner opted for a disco-inspired look. Disco outfits are a long-standing tradition at the Met Gala after-party, and this year was no exception. She wore a head-to-toe Miu Miu ensemble—a lingerie-inspired, sheer floral-embroidered co-ord and nude silk underwear, which could be seen through her skirt.
She topped off the look with a pair of high heels and a black clutch, accessorized only by 90s make up standards.
Kendall Jenner Outfits: Simple Look, April 2022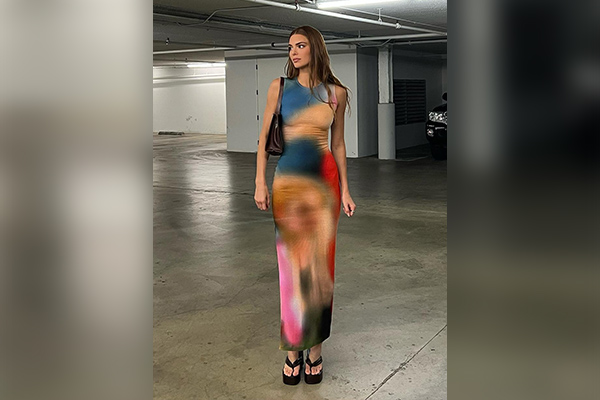 The Blur Print Tank Dress is great to show off your love for Kendall Jenner! The dress features a tiered, scalloped hem that shows off your ankles and pairs perfectly with the Leather Platform Sandals.
This dress will give you a bit of a swag vibe. It features a high neckline and long sleeves. The print is attractive because it's not overly embellished. It features enough detail to be interesting without being overwhelming.
Kendall Jenner Outfits: Millennium Look, April 2022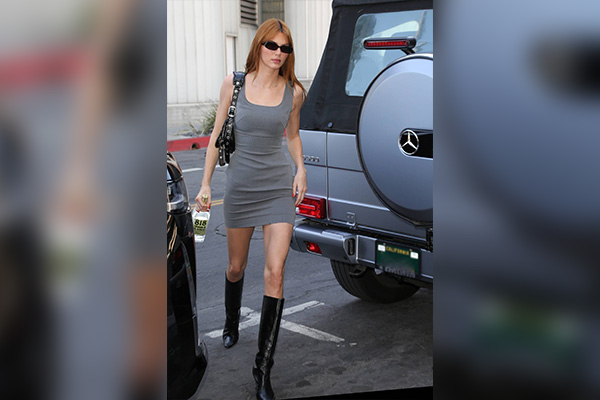 Kendall Jenner's Los Angeles activities have been the talk of the town lately, and we're not surprised. She keeps getting better and better at putting together outfits that make us want to dust off our knee-high leather boots and get back on the catwalk.
The star was in her gray sleeveless fitted dress and knee-high leather boots. She paired her outfit with a classic shoulder bag and minimal makeup, letting her face's natural beauty shine through!
Kendall Jenner Outfits: Street Style, February 2022
Bella Hadid's street style is no joke, but Kendall Jenner is the one making headlines this time.
The model, known for her modern take on retro glamor, stepped out in an oversized black shirt with a white tank top and dark high-rise jeans. To add some flair to Kendall Jenner's style, she accessorized it with retro glasses and square boots.
Kendall Jenner Outfits: Skiing, January 2022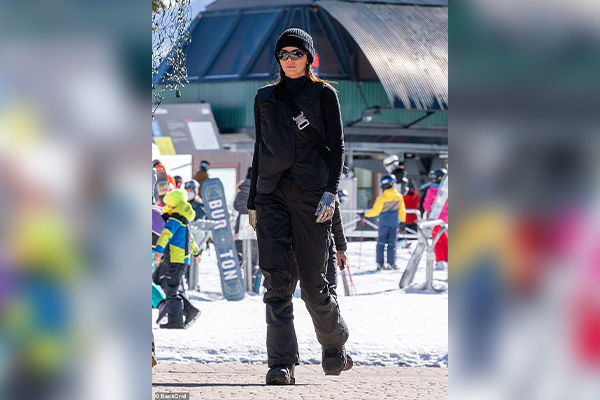 We can't get over how warm and cozy Kendall Jenner's outfit makes us feel!
We love that she's wearing ski trousers and a thermal vest, but the part that gets us is that black beanie. We like how cozy and cute it looks, like Hailey Bieber's outfits.
Conclusion
Kendall Jenner has been a fashion icon for years now, and it's no surprise that she continues to be one! In this year's top 10 outfits from Kendall, you'll find everything from Kendall Jenner outfits, and casual looks to glamorous ones—and everything in between.
Whether you're looking for something to wear on a day out with your friends or something more formal, there's sure to be something here that catches your eye.