From bell bottoms and jumpsuits to loud patterns and everything sequined, the 70s disco fashion seems to be making quite a comeback in all its glory.
Disco fashion, among other things, is a true celebration of diversity, colors, patterns, creativity, and freedom. It took creative expression to a whole new level where men and women both no longer had to stick to strict fashion rules and standards. 
One might say that disco outfits were quite ostentatious to some extent, but they were also comfortable enough to be able to keep up with the upbeat, fun, exciting dance craze that was so prevalent back in the day.
There's so much to love and admire about disco 70s fashion, the most important of which is its versatility. You could go to a disco party wearing retro sunglasses, hair wigs, head-to-toe velvet, slip dresses and heels, go-go boots, or literally anything you fancy!
Top Authentic 70s Disco Outfits
The number one rule for going to a disco party is to remember to have fun!
Disco parties are all about having fun, being yourself, enjoying yourself to the maximum, and dancing to your heart's content. More than that, it's also about making a unique fashion statement!
Disco attire is so extensive, versatile, and expressive that you'd have absolutely no trouble finding yourself a chic disco-themed outfit.
We've rounded up some of the best and most authentic 70s disco fashion outfits so that you know what styles are in right now that you can choose from for your next party!
Flared Denim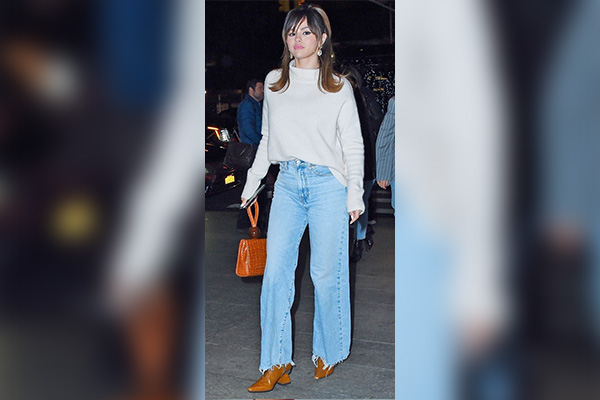 When you talk about 70s women's fashion, the first clothing item that comes to mind is none other than flared denim!
Wide-legged bottoms were an absolute staple in the 70s disco and the flared silhouette was popularly sought-after in those days.
Flared denim was ideally paired with crop tops which ultimately became one of the most common disco outfits for women. You can also wear it with a shiny vest and you are good to go!
Mini Dress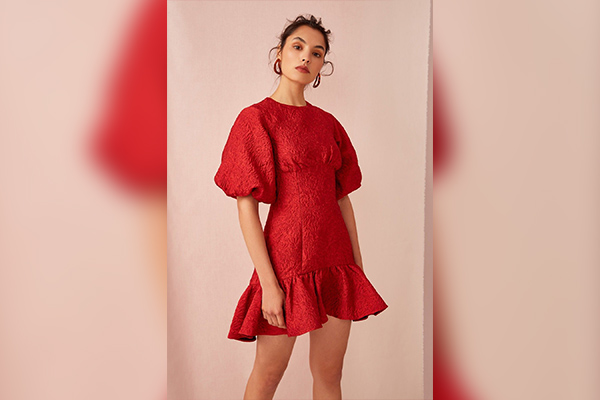 A cute mini dress is another item that led to a number of disco-inspired outfits, most of which were totally out there and blingy, to say the least.
A sequin mini dress, for instance, is perfect for partygoers and an ideal option for discos and dancing. A dress like this isn't just comfortable to wear, but also allows freedom of movement, making it highly appropriate for dancing all night long. 
Accentuate your outfit with platform heels, matching jewelry, and a fun hairstyle.
Printed Dress with Go-Go Boots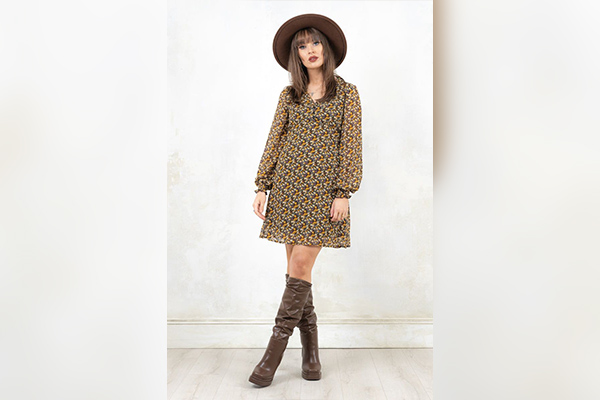 This is undoubtedly one of the disco classics and you certainly can't go wrong with a nice printed shift dress paired with the iconic white go-go boots.
From black and white shift dresses to sharp geometric patterns to bright and bold floral prints, there are so many fun options to choose from. Complete your disco ensemble with cute hairstyles from the 70s, such as a wavy look with a middle parting or the ever-famous feathered look.
Knit Sets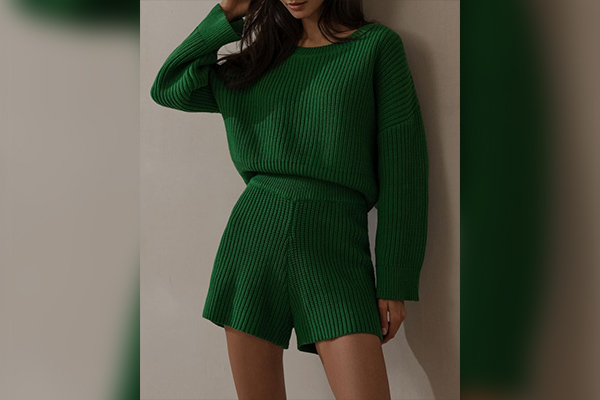 If bright, blingy, and bold outfits aren't really your style, coordinating knit sets are perfect for you. A cozy knit set, albeit simple, is another disco outfit that was donned by women in the 70s. These sets feature a sweater top with a matching skirt and are ideal for times when there's a slight chill in the air.
To add a touch of glamor to it, you can wear sparkling heels or even knee-high boots which are enough to make a solid fashion statement.
Jumpsuit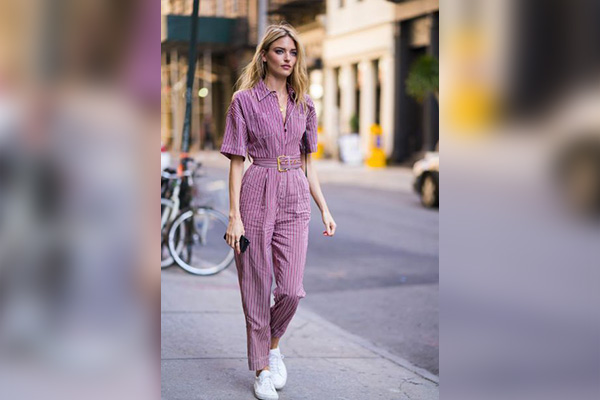 Jumpsuits are all the rage in today's fashion and they were equally popular in the 70s disco fashion, which simply goes to show that they are one of the true disco outfits, and for all the right reasons, too!
From shiny, groovy jumpsuits to zip jumpsuits, there is such a stunning variety that you can consider. The best part about jumpsuits is that they feature an ideal mix of form and function, allowing the wearer to look super stylish and dance away without a worry in the world, all at the same time!
Halter Neckline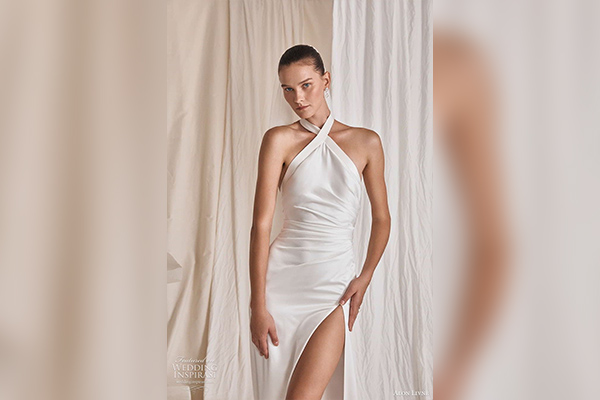 A plunge halter, among many things, features a subtle kind of style that can take your outfit to a whole new level. Many aesthetic disco outfits from the 70s featured a halter neckline which offered a great way to show skin, but at the same time, maintained a great level of chic and style.
From jumpsuits to dresses to tops, many women's clothing items come with a halter so take your pick and rock your disco outfit with matching heels, jewelry, and other accessories.
Slip Dresses with Heels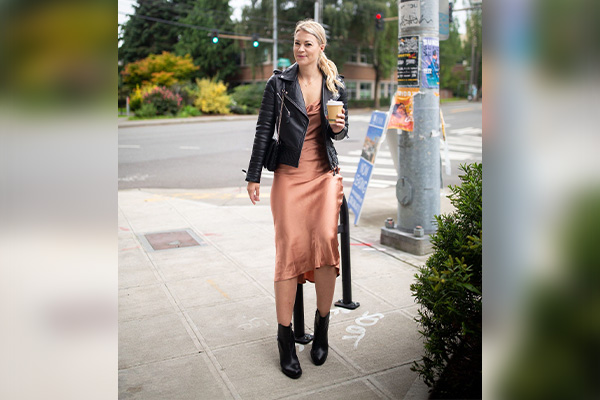 Slinky and silky, slip dresses make stunning disco outfits, featuring obvious sartorial minimalism that's stylish enough for a party.
Slip dresses were once worn as an undergarment beneath skirts and dresses, but interestingly, they look great as it is which is why they began to gain significant popularity as actual dresses for women.
Slip dresses range from long varieties to short, from maxis to mini dresses, and everything in between.
Sequined Tops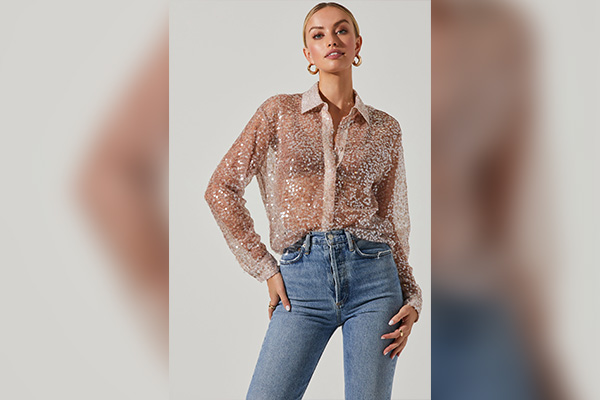 If there's one clothing item that screams the 70s disco fashion, it's none other than a classic sequined top.
Sequined tops were super popular during the 70s and they have maintained a great deal of appeal even in today's time. They look best with flared bottoms and mid-high sandals, further accentuated by the use of sparkly jewelry.
Loud Patterned Shirts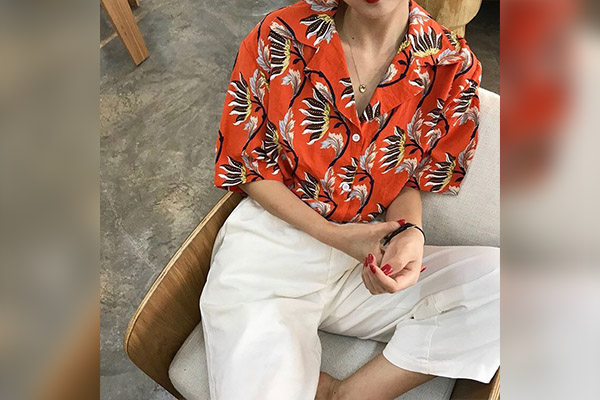 Men's disco outfits were as loud, funky, and exaggerated as women's disco outfits.
Loud and wild patterned shirts were a staple in men's wardrobes in the 70s and most men were seen rocking these shirts with high-waisted bell bottoms. Oftentimes, they would pair this disco ensemble with platform shoes, also referred to as the ultimate 'party shoes'.
Some men even wore colorful scarves to make a statement which simply helped add a pop of color to their final look.
Metallic Dresses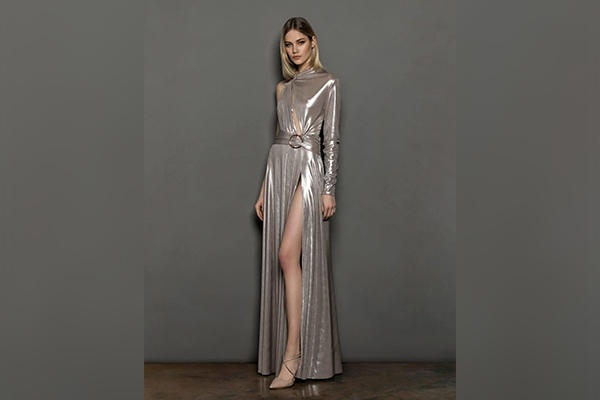 This stylish silver number was all the rage back in the 70s given how they would reflect the disco ball lights during nighttime inside dark night clubs. 
Metallic dresses with exaggerated sleeves, halter necklines, and large slits made the most popular disco dress cuts and you can rock them in today's time effortlessly!
They look best when paired with matching jewelry and chic high heels, but make sure your heels are comfortable enough to help you dance without any inconvenience.
If you are wondering what to wear to a 70s party for females, you can't go wrong with a shiny metallic dress!
Pleated Mini Skirts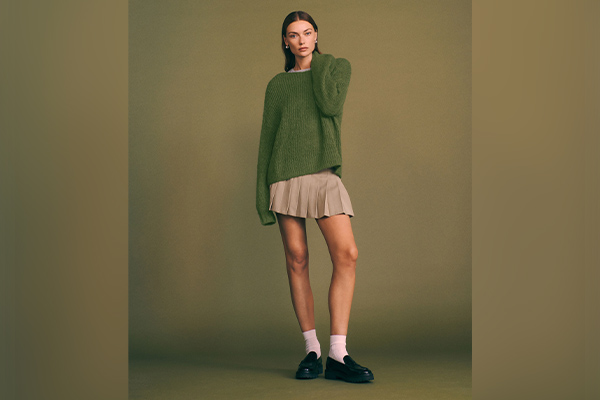 Mini skirts are a fashion classic that was popular then, and are popular now. 
Pleated mini skirts, in particular, made their way into go-to disco outfits for women and are typically paired with cable knit sweaters, vest tops, button-up shirts, ribbed sweaters, crop tops, and mock neck shirts. 
A great thing about pleated mini skirts is that no matter what you pair them with, they are likely going to look absolutely chic.
All-Black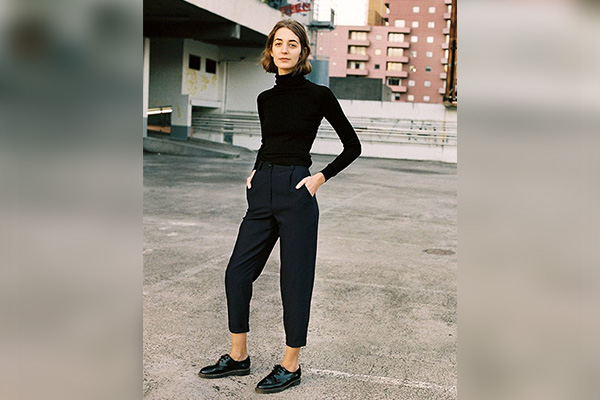 Black and disco go hand in hand which simply suggests that you can never go wrong with a black outfit for a disco party!
Black is one of those timeless, classic colors that look stunning no matter how you wear it.
All-black disco outfits such as one sleeved blingy velvet bodysuit paired with black leather pants, a black long dress, a black skirt with a matching top, or a black jumpsuit are excellent choices that are both comfortable and stylish. 
Black outfits also call for silver jewelry to complete the overall look such as dangling earrings, chunky necklaces, and sparkly bracelets.  
Short Dresses and Long Boots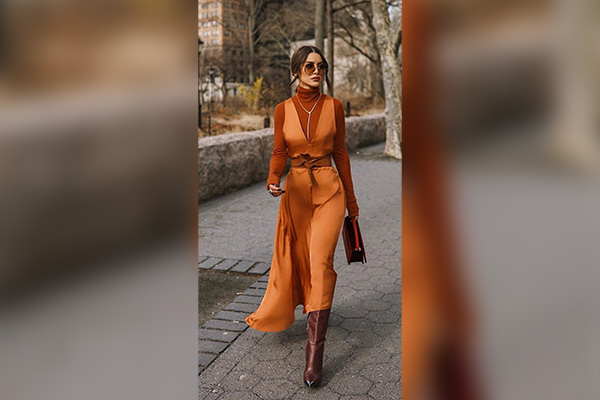 If you are big on going all out with your outfits, the ideal disco outfit for you is a short dress paired with long, striking, bejeweled boots, and flashy stockings.
This is one of those extra glamorous disco outfits that will bring a great deal of dazzle, shimmer, and style to the dance floor!
Your choice of short dress here can be as blingy or toned-down as you like, but it's best to stick to the former if you really want to make a unique fashion statement.
Metallic Pink Barbie Two-Piece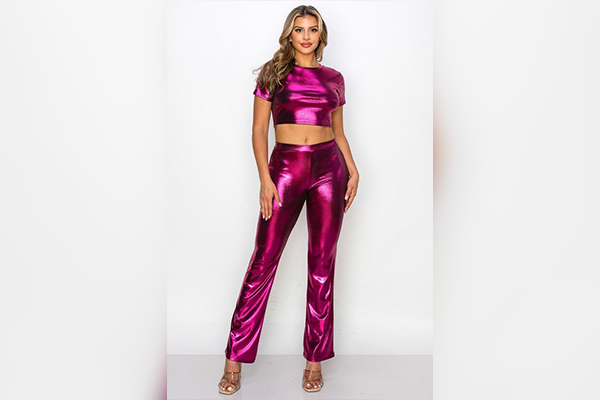 The 70s disco fashion was all about metallics, and a shiny metallic Barbie pink two-piece was an absolute head-turner back in the day.
Think cropped leather jacket paired with matching high-waisted flared bottoms with retro sunglasses and a pair of heels – absolutely stunning! 
Wrap Dress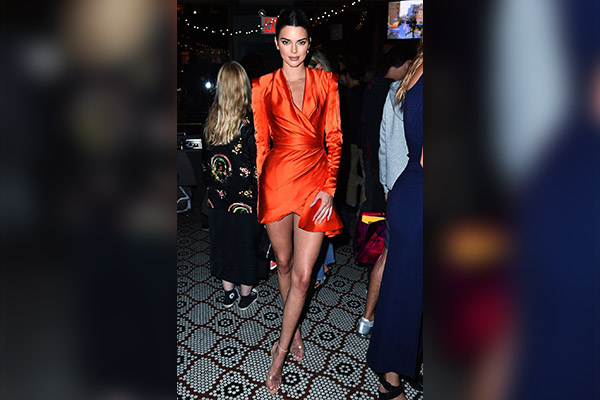 Comfortable and universally flattering, wrap dresses reached the peak of their popularity during the 70s and were popularly seen at disco parties and on dance floors.
They are considered to be one of the most iconic and stylish innovations of that era, and rightly so! As the name suggests, this dress style features a front closure where one side is wrapped across the other side.
A metallic wrap dress is a great disco outfit option for you which you can pair with shiny stiletto heels. Elevate your outfit with large hoop earrings which are the perfect addition to give it a stylish finish.
Tied Crop Top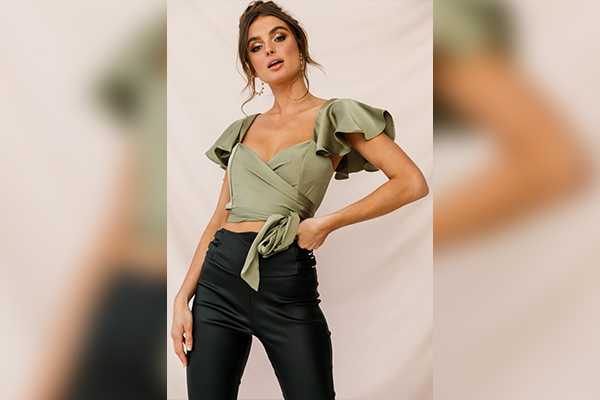 Crop tops are an evergreen fashion staple and tied crop tops paired with flared pants were a popular disco outfit in the 70s. Add a pair of stilettos, and a statement necklace and give your hair a stylish transformation, and you are all set for your upcoming disco party!
Shiny Pants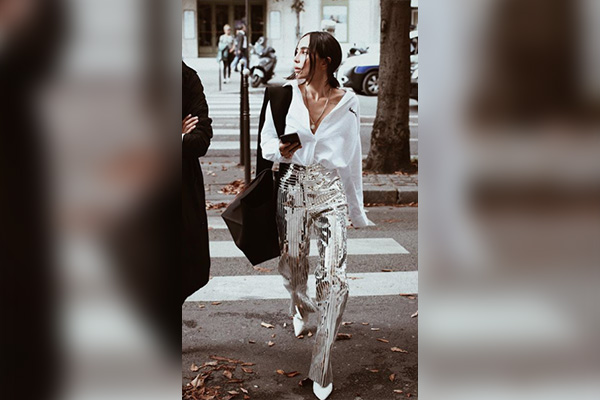 70s disco fashion was big on shiny elements that were fully out there and had a characteristic loudness about them.
Shiny pants, in particular, were almost always a popular option among both men and women, and truth is told, nothing screams disco party better than them.
All you need to do is grab a pair of the shiniest flared pants in any color you like and wear it with a short top, statement jewelry, and bling heels. For men, a tucked-in buttoned shirt would be an ideal choice. 
Colorful Co-Ord Sets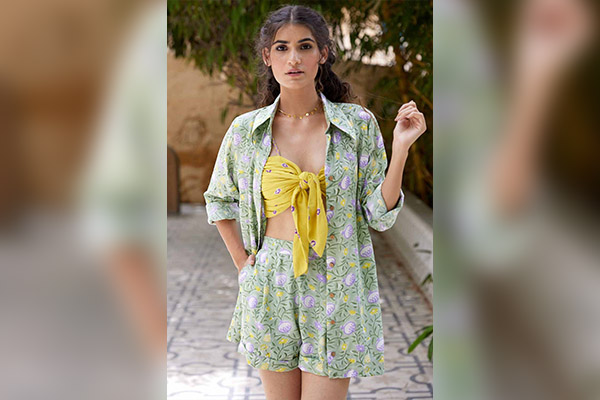 Co-ord sets have been trending lately and were a popular choice of disco outfit back in the 70s as well. Co-Ord sets may be simpler and less loud as compared to other types of disco outfits, but they still make a great fashion statement, especially when you glam it up with the help of bold makeup, blingy jewelry, and fancy footwear.
If you prefer something simple and stylish for a disco affair, a colorful co-ord set is the one for you.
Plaid Everything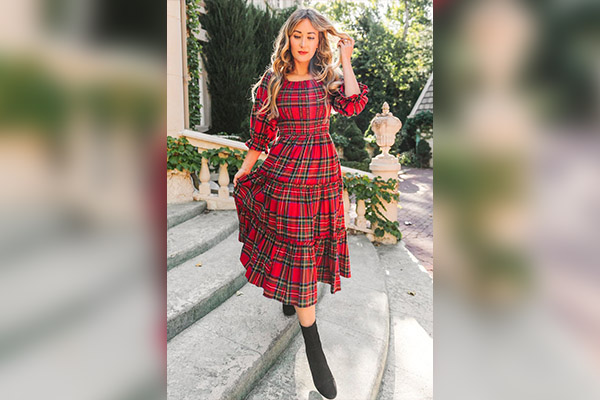 A favorite among punk rock fans, plaid gained massive popularity during the 70s and was also popularly worn to disco parties.   
'Plaid everything' became quite a trend back when both men and women were seen rocking plaid shirts, pants, dresses, and literally everything!
If you thought plaid wasn't fancy enough for a disco party, now you know it totally is disco-appropriate!
Animal Prints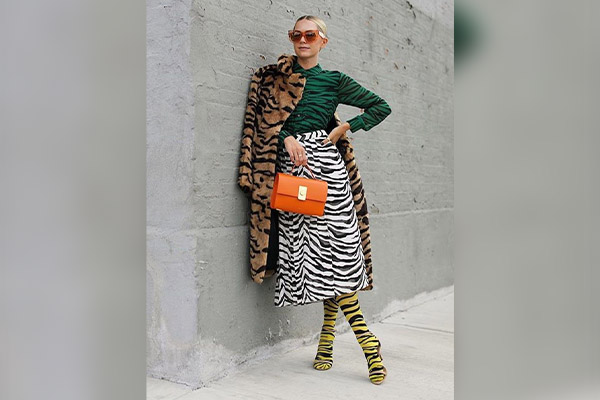 From dresses to leggings to accessories, animal prints were everywhere in the 70s disco fashion scene.
If you have a pair of animal-printed pants tossed away in the back of your wardrobe, now is the time to take them out and rock them to your disco party!
What is a disco outfit called?
Anything loud, bold, shiny, and sparkly can be best described as a disco outfit! It doesn't have a particular name, but there is a plethora of outfits that can be categorized as true and real disco outfits. 
How do you wear 70s disco fashion?
There are so many ways to wear 70s disco fashion in today's time such as bold patterns, blingy accessories, funky materials, and more. 
Is 70s style coming back in 2022?
2022 has definitely witnessed a nostalgic revival and resurgence of the 70s style and fashion in the form of flared jeans, jumpsuits, suede vests, clogs, patchwork, and more. So, it's safe to say that the 70s style is coming back in 2022 for sure.
Conclusion
There are many trends and aesthetics from past eras that offer freedom and creativity in terms of fashion, but the 70s disco fashion takes it to a whole other level. It encourages experimentation, versatility, and self-expression through your fashion choices which are super amazing!
Take inspiration from these cool, stylish, and chic disco outfits and disco costume ideas to come up with the most unique and dazzling ensemble for your upcoming disco party!