A jacket is more than a piece of outerwear – it's one of the trendiest fashion accessories and an absolute must-have wardrobe essential.
Jackets may seem like quite a straightforward or simple clothing item, but the truth is told, they are surely one of the most versatile, creative, and fun pieces that you can experiment with, and style in so many different ways. 
The is a plethora of types of jackets for men, each offering a unique design, style, function, and aesthetic. From different types of collars on jackets to different types of pockets on jackets, the world of jackets has so much to offer to you, and there are a few key types that every man should know about.
Take a look.
Puffer Jacket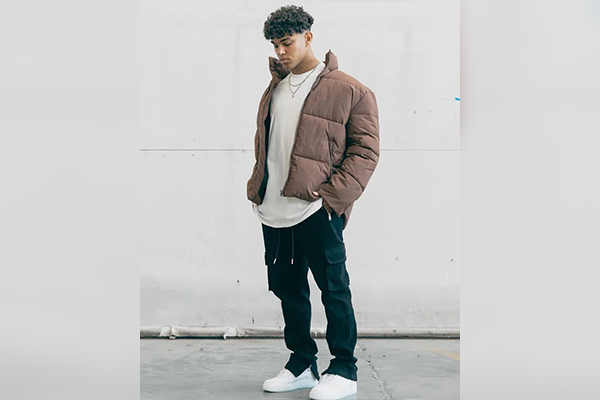 This is one of the most classic jackets for men and is perfect for times when there's a nip in the air. It's super warm, comfortable, and lightweight, which is why most men, if not all, happen to have at least one puffer jacket in their wardrobe.
The puffer jacket is best known for its characteristic puffy style that offers a great deal of insulation. It's also known as a quilted jacket, given its distinct quilted design and the horizontal stitching style that creates puffy sections. 
From a style and fashion perspective, many people often hesitate to wear the puffer jacket because it appears to be unflattering and bulky. However, it's actually one of the trendiest types of jackets for men and comes in a variety of flattering styles and designs.
While the puffer jacket is typically associated with outerwear and outdoor adventures, it also makes an excellent everyday jacket. You can wear a puffer for adventurous outings but it won't be an ideal choice for semi formal attire men.
Bolero Jacket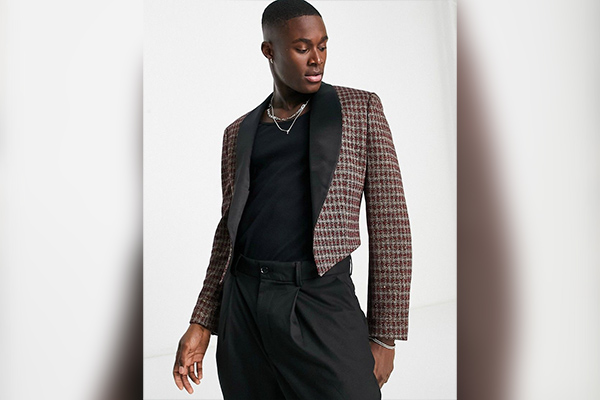 The bolero jacket is an open-front short-cropped jacket, usually collarless, and has long sleeves. This jacket is majorly worn as a fashion accessory, instead of for warmth or comfort purposes.
It is made from a range of materials including satin, silk, and velvet, all three of which greatly help enhance an otherwise plain or simple outfit.
When paired with the right outfit underneath it and unique men's hairstyles, the bolero jacket can do wonders for your overall look.
Bomber Jacket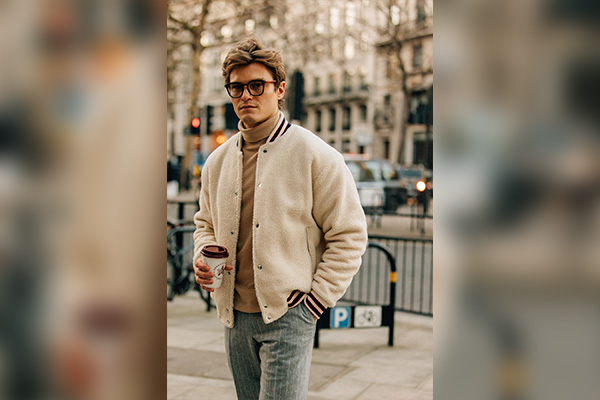 When it comes to classic jackets for men, nothing beats the bomber jacket. While it was originally designed for pilots as a 'flight jacket' to be worn on military planes, it soon transformed into a fashion classic among men. The highlight of 80s fashion.
Bomber jackets now come with a streamlined silhouette and are made from a variety of different materials such as silk, suede, satin, wool, and nylon, to name a few. It's an ideal outerwear piece that works for all kinds of occasions and seasons. 
Interestingly, the bomber jacket is also quite popular among women and has become one of the must-have types of jackets for women.
From minimalist to retro to casual to athletic, there are so many ways to style the bomber jacket, making it one of the most versatile jacket types for both women. 
Biker Jacket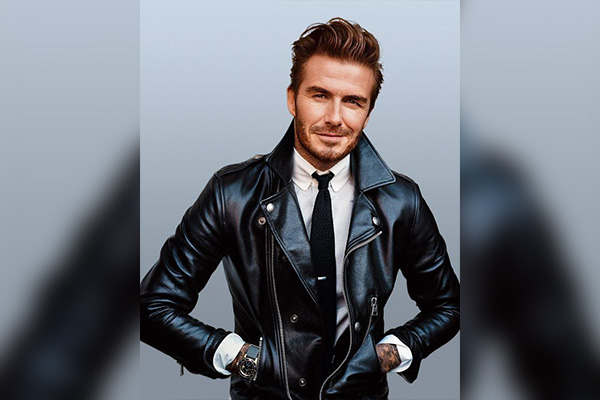 Also known as the motorcycle jacket, the biker jacket was designed by Irving Schott in 1928 and has quite a rebellious vibe attached to it. It is typically made of leather and comes with zippers, studs, and snaps. Do check out the 1920s fashion if you are more intrigued by biker jackets.
As the name suggests, the biker jacket is ideally worn by bikers and motorcyclists as it offers protection against wind and dust particles. However, even non-motorcyclists own a biker jacket given its flattering appeal and the characteristic grunge essence.
The biker jacket may have a street-style touch to it, but when paired with the right outfits, it looks great with semi-formal attires and looks as well. It's also one of the most popular types of jackets among both men and women, primarily because of its sleek look, seamless fit, and timeless style that it has to offer.
Fleece Jacket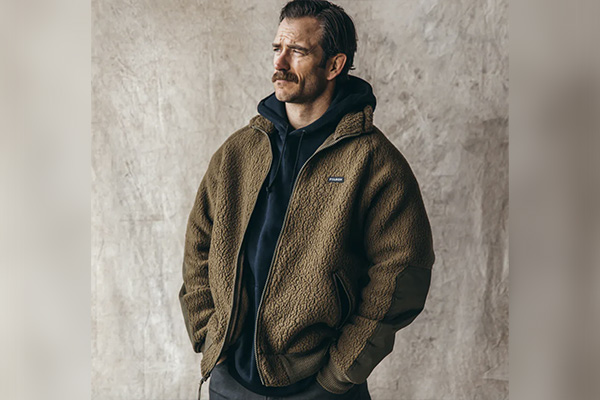 From keeping you warm and comfortable during cold days to being incredibly lightweight, the fleece jacket is one of the best men's casual jackets that has great versatility and style to offer.
The fleece jacket has quite a similar appearance to wool and it's interesting to note that it was initially designed to mimic the looks and qualities of wool. This resulted in the creation of an excellent outerwear option that not only offers the same level of warmth as wool but also feels equally soft to the skin.
Safe to say, the fleece jacket is trending in today's time, which is primarily because it brings a sense of nostalgia and nineties revival with it.
The best thing about this jacket is its versatility and its compatibility with different outfits. For instance, you can wear the fleece jacket with hiking boots and cargo trousers, as well as with chinos and your favorite pair of jeans.
Anorak Jacket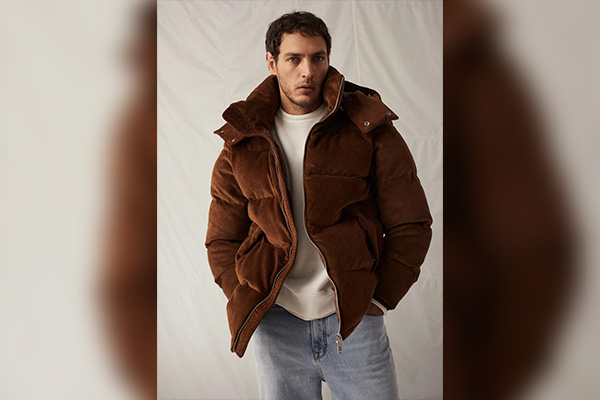 This is a hooded, waterproof coat that is quite similar to a parka. It's a pullover type of jacket that is typically hip-length and often comes with a fur-lined hood.
Some variations of the anorak jacket also feature a half-zip opening, as well as drawstrings at the cuff and waist.
This type of men's jacket has experienced significant popularity in the last two decades, which has resulted in a plethora of colors, designs, and styles. 
Harrington Jacket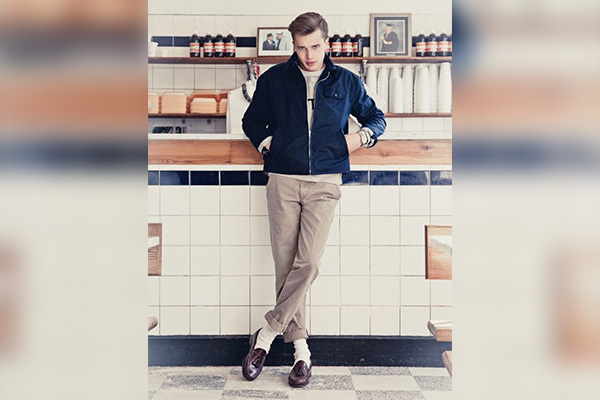 Also known as a blouson jacket, the Harrington jacket is a zippered waist-length jacket that is super lightweight and is made from a number of materials such as polyester, suede, wool, and jacket.
The origin of this jacket goes back to the 1930s and was first designed by the British clothing company, Baracuta. It became particularly popular after James Dean appeared in the famous 1995 movie called Rebel Without A Cause, sporting the Harrington jacket with a white t-shirt and a pair of blue jeans. The most popular choice in the 90s fashion.
The Harrington jacket shares a few similarities with the bomber jacket, except that the former has a more tailored appearance and often features a neat collar, giving it a very smart look. It is surely one of those fancy jackets for men that looks effortlessly cool and offers a timeless, classic appeal.
Parka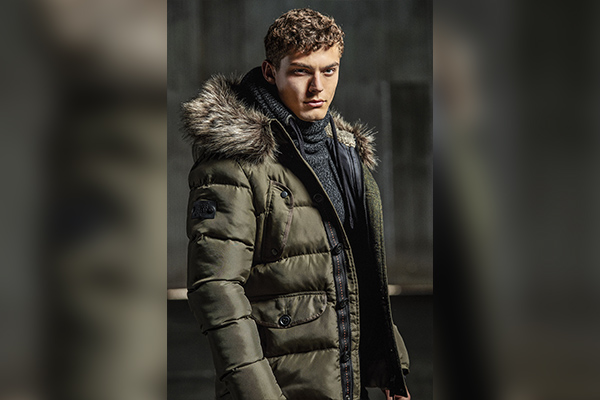 Purely designed for cold weather, the parka is one of the best types of winter jackets that offers maximum warmth, comfort, and protection from the cold. Initially, parkas were made from caribou or seal skin, but are now designed from many different breathable and warm materials such as cotton, polyester, and nylon.
The traditional parka is a hip-length jacket, features an insulated interior, and often comes with a fur-lined hood. Since it's a typical winter jacket, it pairs best with a heavy turtleneck, boots, and a chunky scarf, among many other styles.
For a more smart-casual look, wear your parka with an Oxford shirt, chinos, and formal shoes, which works great whether you are going to work or enjoying a night out with friends. The beauty of the parka jacket lies in its versatility and minimalist style which is why it's a wardrobe must-have.
Varsity Jacket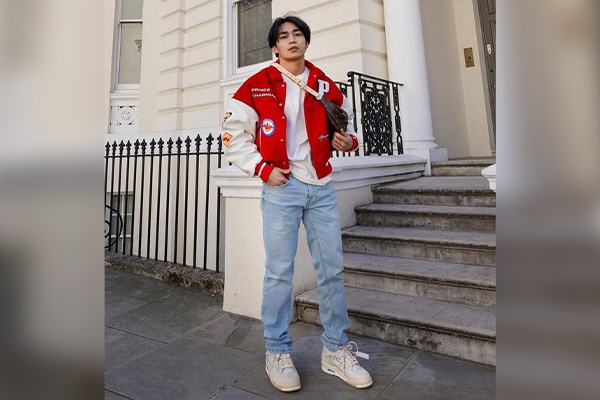 If you've seen the popular 1985 film called The Breakfast Club, you probably know everything about the varsity jacket, and perhaps you own one, too!
This jacket is also known as the letterman jacket and has been donned by different characters in many movies and TV shows. The varsity jacket style goes as far back as the 1860s when it was typically worn by athletes and it had patches on the chest region with the symbol of the establishment or school that they represented.
The varsity jacket was traditionally made of wool and had leather arms that created a contrasting style, but they are now made from many other materials as well such as cotton, leather, fleece, and synthetic fibers like nylon and polyester.
A varsity jacket worn with a pair of jeans is the most classic way to style this jacket, but given its versatility, you can style it as casual, relaxed, or dressy as you like.
Trench Coat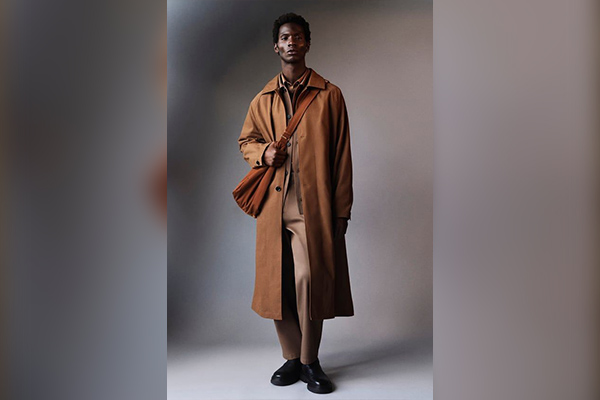 This has to be one of the most classic, timeless, and stylish types of jackets which has been in fashion since the 1820s. Almost every man and woman is likely to have at least one trench coat in their wardrobe which simply goes to show how popular and desired it is.
A traditional trench coat goes below the knee, has wide lapels, a waist belt, and is double-breasted. However, modern versions of the trench coat are available in so many different styles and designs. It was initially worn by military men, but soon became a must-have fashion staple for both men and women. 
The trench coat isn't just big on style and appeal, but it also functions as an excellent outerwear piece that helps keep you warm and protects you from winds and dust.
Needless to say, there are a plethora of ways in which you can style a trench coat and the best part is no matter how you style it, it always looks fashionable and chic. The trench coat looks best for women with high-waisted jeans, a solid-colored top, and heeled sandals. For a more casual look, wear it with a sweater and your favorite pair of loafers. 
For men, it looks great over a suit for that classic office look, or with a simple t-shirt, jeans, and sneakers for a smart-casual look.
Crombie Coat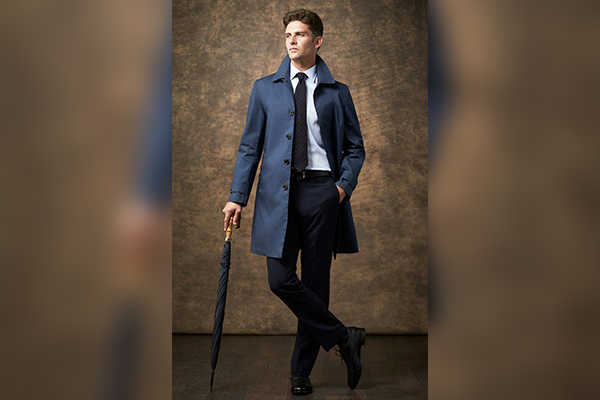 Smart and stylish, the Crombie coat is a men's overcoat that originated in the late 19th century and was typically worn for horse riding and hunting back then. It is generally made of wool and features notched lapels, a velvet collar, and a three-quarter length. 
The Crombie coat is ideal for formal occasions and business affairs, given its elegance and timeless appeal.  
Shearling Jacket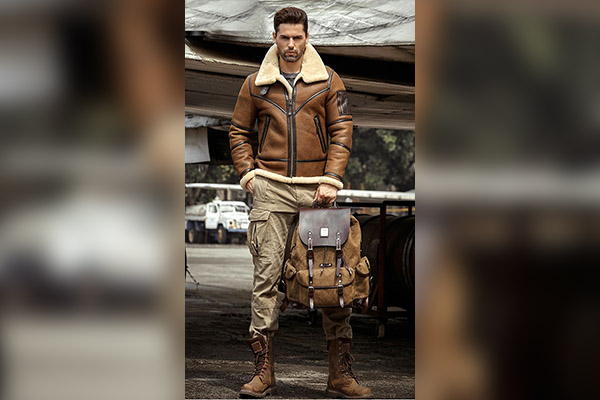 Shearling is referred to the skin that has been taken from a sheep that has been recently shorn, or a lamb that has been tanned with the wool left on. Shearling was one of the most popular materials for making a variety of jackets during the Victorian era and was ideal for keeping warm during cold winter months.
Shearling jackets began to gain significant popularity during the 1950s, and this particular kind of jacket was highly desired for its functionality, versatility, and style. You can wear it during a commute on a cold winter morning, or even to a formal event.
The shearling jacket is undoubtedly one of the coziest, warmest, and most comfortable outerwear pieces, and is an absolute must-have for the winter season. However, jackets made from genuine or real shearling are quite expensive so you can go for one made of synthetic materials. 
This jacket is truly elegant, to say the least. The best way to style it is with a pair of dark-colored jeans and a rugged set of boots.
Trucker Jacket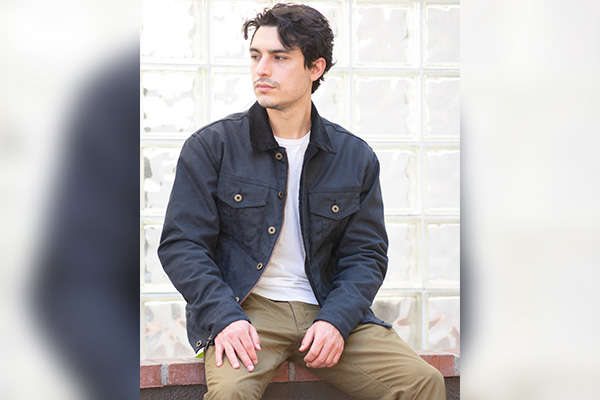 Some people know the trucker jacket as the jean jacket or the denim jacket gave how it was originally made from denim material. It's a close-fitting, button-front type of jacket that was introduced in the late 19th century and it features two hand pockets and two breast pockets.
The classic denim jacket was later made from other materials as well such as suede, and with shearling trimmings as well.
Ever since its inception, the trucker jacket became a fashion staple for both men and women, and a go-to choice of outerwear for the weekend. It has quite a rugged and androgynous vibe and is ideal for all kinds of seasons. 
Since the trucker jacket is a close-fitting jacket style, it has a tighter fit and finishes overall, and it looks great with jeans, t-shirts, and sneakers.
Leather Jacket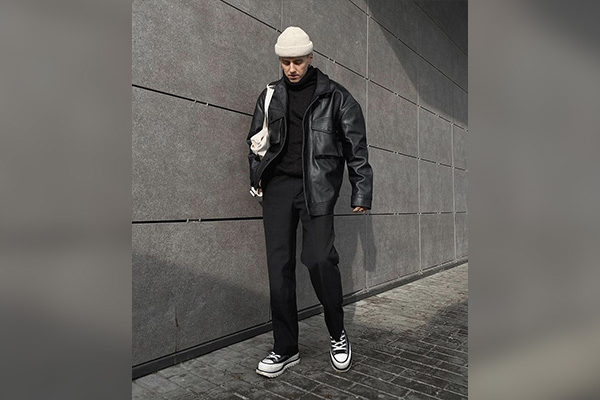 It doesn't get any better than the classic, timeless leather jacket and as the popular saying goes, there's a leather jacket out there for everyone.
It's one of the most common and popular wardrobe items when it comes to jackets, and it's safe to assume that almost every person in the world owns a leather jacket.
From casual to formal to cocktail attire, the leather jacket is one of those ever-versatile options that goes well with literally everything and works well for all kinds of occasions. It offers practical utility and a great aesthetic appeal, which makes it such a fashion classic.
The traditional leather jacket is made from cowhide, but they are also found in sheepskin, goatskin, and lambskin. There are faux leather options available as well made from plant-based or synthetic materials. 
A leather jacket always makes a solid style statement no matter how you style it. One simple yet stylish way is to go for an all-black look with a black leather jacket and matching pants and footwear. If you wish to add some color to your outfit, opt for a colored leather jacket such as a bright red one or blue, for instance.
Another unique way to wear a leather jacket is to layer it over a hoodie, which creates a cool, casual, comfortable look.
Field Jacket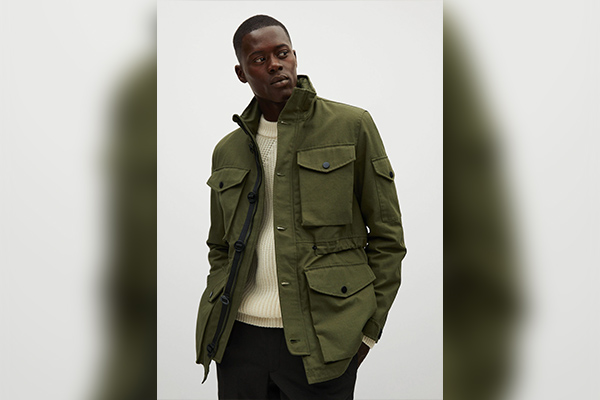 This military-inspired coat jacket style was initially meant for garrison duty and was considered to be quite uncomfortable and impractical back then when it was introduced in the 1940s.
However, it soon made its leap into the world of fashion where different designers came up with their own version of the field jacket, making it much more wearable, comfortable, and practical than it used to be.
A unique feature of this men's fashion jacket it has a lot of pockets – at least four on the front, and a few on the inside as well.
The best way to style the field jacket is by pairing it with your favorite jeans, a nice polo shirt or a classic crew neck t-shirt, and a pair of sneakers. Considering how lightweight this jacket is, you can also layer it up and wear it over a buttoned or unbuttoned unstructured blazer. 
For a more formal look, you can opt for a suede field jacket and wear it with a white Oxford shirt, patent leather shoes, and a pair of tailored trousers. The key here is to focus on a refined bit and a plusher material to give it that formal touch. 
Pea Coat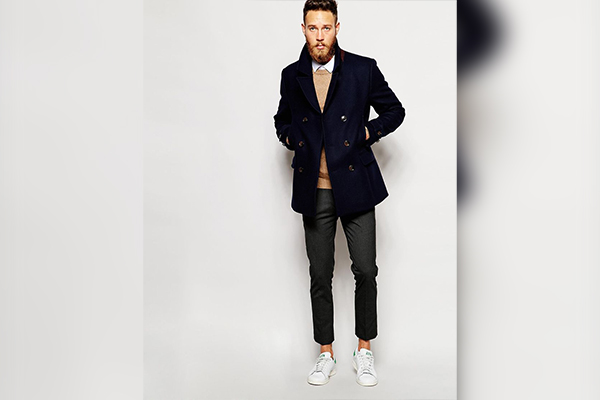 The pea coat, like a few other men's coats and jackets, shares a naval history, and it was originally worn by sailors during the 18th century.
It's a short-length, double-breasted overcoat and is one of those few outerwear options that has undergone very little change since it was introduced. The main reason for that is that ever since its inception, this coat style has been perfect and didn't need any upgrades. The double-breasted button closure, below-the-waist hem, and oversized collar are some of its key features that still remain the same in today's time.
From fashion runways to movies to city streets, the pea coat is everywhere and since it's one of the classics that never goes out of style, you will find different styles and designs of the pea coat, allowing you to choose one that best fits your taste and style. 
Technical Jacket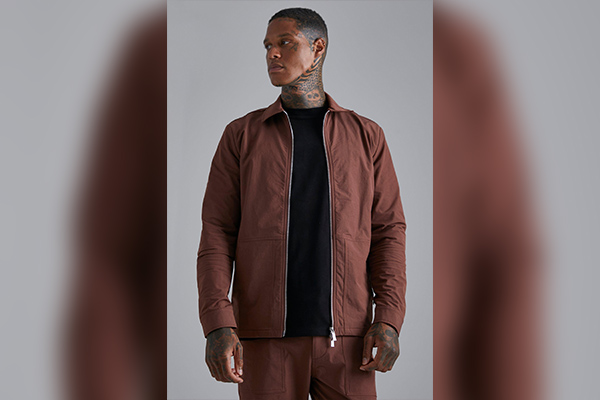 If you are on the road a lot or are big on hiking and camping trips, the technical jacket is a must to have in your jacket arsenal.
It's a type of modern field jacket made from tech fabrics that are incredibly durable, warm, breathable, and moisture-resistant. This makes it a high-performance jacket which means it comes at quite an investment, however, it's worth it because of its high functionality. 
Coach Jacket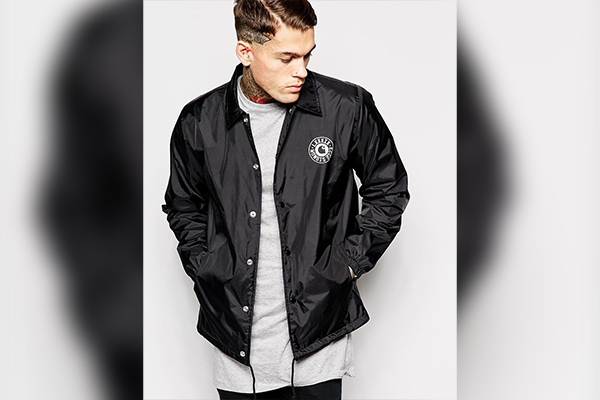 Just like athletes are known for the varsity jacket, NFL coaches are known for popularizing the coach jacket.
This is a windbreaker-style jacket that is super lightweight and features a snap button closure, drawstring waist, elastic cuffs, and a nice straight silhouette. It is the perfect choice for smart casual attire and makes the perfect addition to an otherwise simple or plain outfit. 
The coach jacket comes in a variety of styles, cuts, and colors, and has a minimalist aesthetic which is one of the many reasons for its popularity. While it may not be as popular in mainstream fashion as the bomber jacket or the puffer jacket, for instance, it has definitely made a solid impact in streetwear fashion.
It's also super versatile which leaves a lot of room in terms of styling it in different ways. If you wish to make a bold style statement, opt for a bright red coach jacket and pair it with black pants and shoes. For a trendier vibe, go for a black-white combination with a black coach jacket, matching pants, and a white shirt.
Shirt Jacket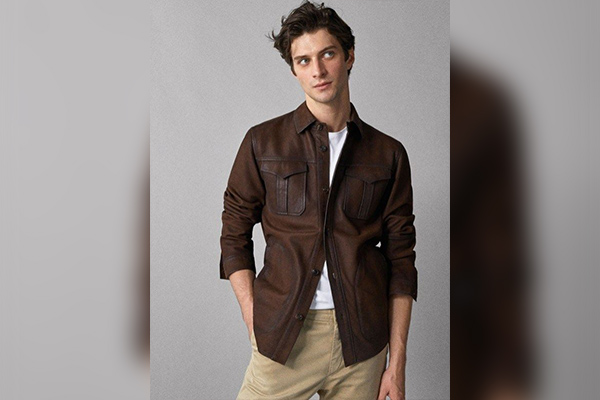 As the name suggests, this is simply a jacket that has been designed like a shirt. It's also commonly known as a shirt jacket or shacket and is perfect for times when a button-up shirt just won't do.
It's almost like wearing another shirt, except that it offers additional warmth and comfort without the added bulk or weight that you would typically expect in a jacket. In other words, the fabric of the shirt jacket is thicker than that of a shirt but less bulky than that of a typical jacket. 
It's also a unisex jacket style, making it appropriate for both men and women. The shirt jacket has to be one of the most adaptable types of jacket, and there are endless ways for you to style it. For instance, you can wear it over a knit turtleneck with sweatpants or leather pants, and ankle boots to create that cool, weekend look.
For a more smart casual type of attire, go for a checkered or tweed shacket with either matching or plain pants. Women can also do a combination of a longline shacket with chunky knee-high boots and a breezy dress underneath which would create a super stylish and chic look.
Cropped Jacket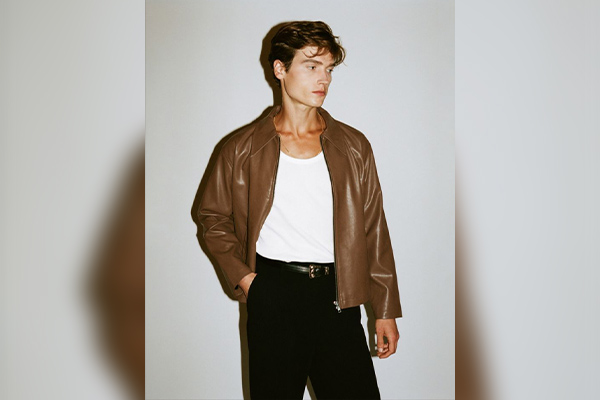 True to its name, a cropped jacket is a shorter version of a traditional jacket and ends above the waist. Given how unique, stylish, and chic it looks, it is safe to say that the cropped jacket has taken over the world of street fashion. It's also available in a slew of different colors, fabrics, and styles, making it a go-to option for parties and casual settings.
The right way to style the cropped jacket is to focus on creating a flattering silhouette. Since it ends at or above the waist, you want to pair it with outfits that cling to the body. So, an ideal option here is a turtleneck or any shirt with a high collar as it will help blend the jacket seamlessly while creating a sleek, proper silhouette.
In terms of colors, a monochrome theme looks best with cropped jackets because you want the jacket to stand out considering how it acts like a functional accessory to a typical ensemble.
Suede Jacket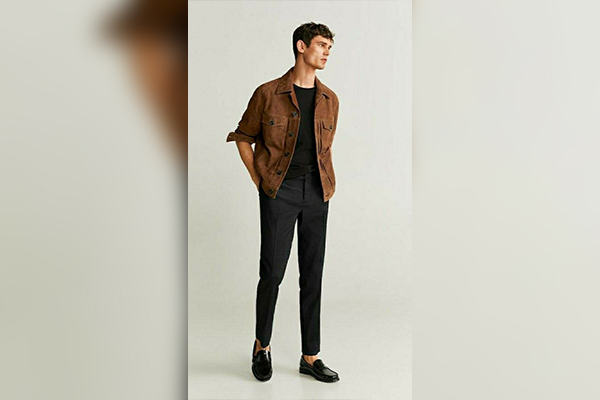 With great durability, better breathability, and a wonderful aesthetic appeal, the suede jacket is another must-have outerwear that every man must know about and have in their wardrobe.
It is made from the underskin of an animal and features a napped finish.
The suede jacket began gaining popularity in the 70s and since then, it has made many comebacks in the fashion world. The only catch with this jacket is that it needs a tad extra care and upkeep compared to traditional leather jackets, but you might find it worth the extra effort!
Track Jacket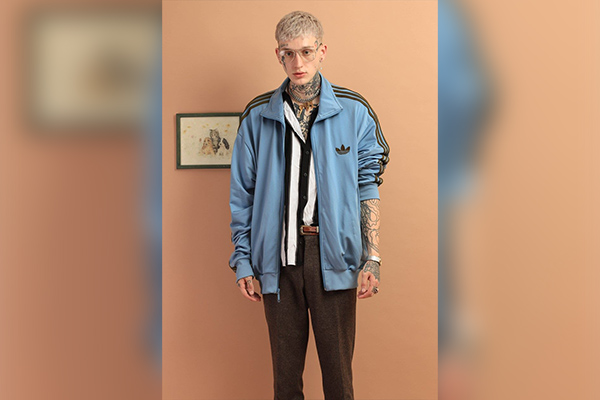 What started off as purely athletic wear in the 60s fashion has swiftly moved into mainstream, everyday fashion over the years. 
The track jacket was initially part of a tracksuit that people would ideally wear on the track when running laps, but now, it's also worn with jeans and sneakers as a part of one's daily look.
The best feature about the track jacket is how lightweight it is, and doesn't have that characteristic bulkiness that you typically find in a jacket. It's made from a number of materials including weatherproof nylon, satin, fleece, silk, and cotton. It features a zip-up front, ribbed cuffs, ribbed waistband, and shirt collars.  
The track jacket has an obvious sporty vibe and aesthetic and can be styled in a number of fun ways. You can either wear a neutral-colored track jacket with a checkered lower for a simple casual look, or you can make a bold statement with a bright or fluorescent track jacket and dark-colored bottoms.   
Hooded Jacket
Ideal for the rainy and winter season, the hooded jacket, as the name implies, comes with a hood that offers protection to your hair from rain and winds.
The hooded jacket is generally made from a cotton material which makes it super comfortable and easy to wear, and also makes it ideal for all seasons. Like many other different types of jackets, the best feature of the hooded jacket is its versatility which allows you to wear it as loungewear, trendy sportswear, or even stylish streetwear.
It also makes an excellent layering piece that you can wear under a bomber jacket or a trench coat, which is perfect for cold days.
Packable Jacket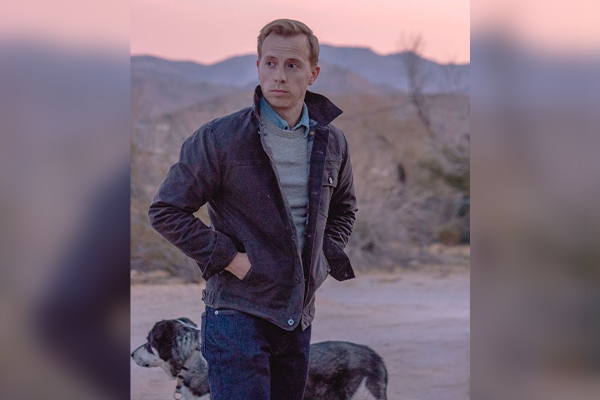 As the name implies, this is a type of jacket that you can pack away in times when you aren't using it, making it an ideal outerwear accessory for camping trips and traveling.
The packable jacket won't just keep you warm, but it will also offer a great deal of convenience as it neatly packs into itself, saving storage space and also being super lightweight at the same time.
Blazer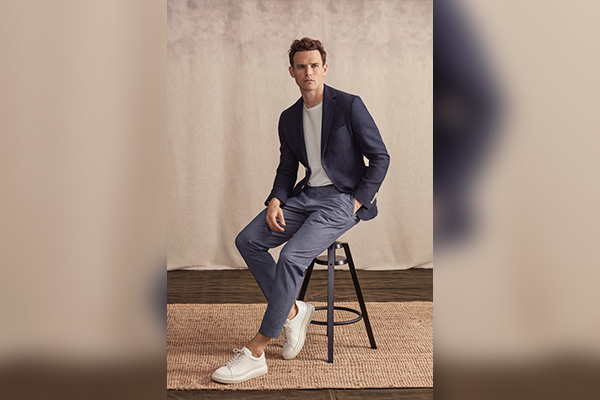 This is a ubiquitous part of men's everyday fashion and is often described as the quintessential men's jacket. From office wear to traveling to weddings, the blazer is appropriate for most occasions, except maybe for a black tie dress code. 
It has a roomier cut as compared to a suit jacket and always looks great on everyone, regardless of their body type.
Most men are likely to own a black or a navy blue blazer because these are two extremely versatile blazer colors that look exceptional with all kinds of clothing articles ranging from jeans, chinos, t-shirts, and shirts.
Gone are the days when the blazer was strictly limited to formal events like weddings. In today's time, you will find a variety of blazers in numerous styles, colors, cuts, prints, and fabrics which will probably make you want to get your hands on each type for every occasion!
Overcoat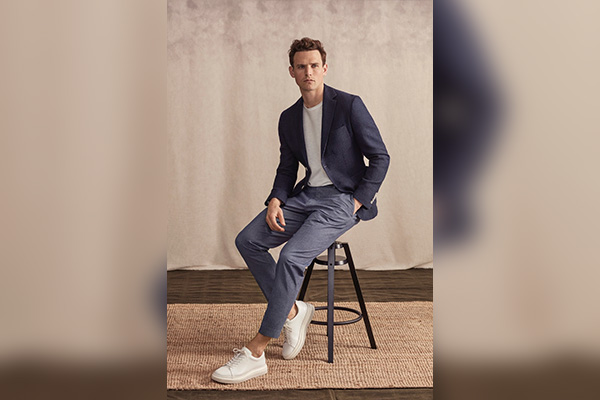 For those who prefer long-length coats and jackets, the overcoat is for you.
This coat extends all the way to the knees and is designed in a way that keeps you perfectly warm and cozy, especially during the cold winter months. It's a timeless type of coat because you can style it in so many ways, and it also pairs well with all kinds of outfits so it's best to own at least one overcoat in a neutral color such as black, beige, or navy blue, for instance.  
Mac Jacket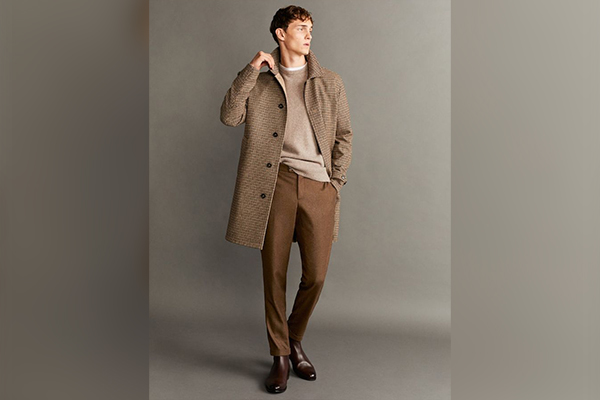 The Macintosh or the Mac jacket is a type of waterproof raincoat whose origination goes as far back as the 1800s. It was invented by a Scottish chemist called Charles Macintosh who was basically on a quest to create a waterproof garment. In doing so, he invented this jacket which features a layer of liquid rubber between the jacket's exterior and the interior layer.
The one feature that sets the mac jacket apart from other types of jackets is that no matter what you wear underneath, it has the ability to effortlessly streamline your style.
Waxed Canvas Jacket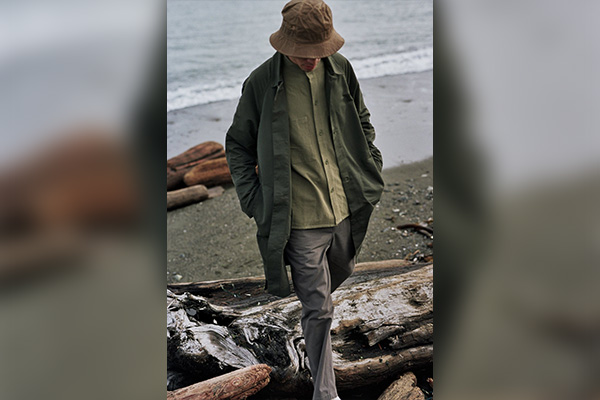 When going for a camping weekend on a cold winter night, the waxed canvas jacket is what you need.
This kind of jacket is made from a heavy-duty fabric that offers resistance against water and other such elements. It's truly a timeless type of jacket because it will look as good as new even after you've had it for years.
Their key feature is the waxed finish which helps you stay super warm, comfortable, and dry. In case of rain, you can trust this jacket to offer you waterproof protection. 
Conclusion
These are some names of jackets that you shouldn't just know of, but also have a few classic ones in your wardrobe for they are truly versatile and fashionable.
The right jacket can help make or break your outfit so it's best to exercise careful consideration when choosing a jacket to match your overall look and outfit.