The 1960s marked the period of revolution and saw many changes in fashion trends. It held roots in sophistication as well as a rebellion where the trends were not readily adopted like in modern times.
These included seemingly bizarre items like feathery accessories and feminist influences like androgynous or gender-neutral clothing among women as well as men. It transitioned gradually yet at a fast pace in a time period of ten years. Much of the 1960s trends experienced highs and lows but still hold a special place in the hearts of many. 
Audrey Hepburn To Jackie Kennedy– Women Who Defined Fashion In The 60s
Audrey Hepburn, the iconic actress of the 1960s, and Mrs. Jacqueline Kennedy, wife of President John F. Kennedy held an imminent place in 1960s fashion. 
Jackie Kennedy was a picture of elegance and sophistication, during her husband's presidential campaigns and press conferences. Classy boxy skirt suits, emboldened with oversized buttons were a staple of Jackie's wardrobe which she often paired with elegant accessories like white pearl necklaces, hats, and gloves.
Designers like Givenchy tailored her suits, making sure they fit perfection and influenced much of the 1960s fashion trends. 
Along with Jackie Kennedy, Audrey Hepburn continued to make herself known incorporating the first lady's style into her own wardrobe, the sleek cuts giving the outfit her personal touch. Her wardrobe included simple yet stylish pieces and was easily incorporated into everyday 60s fashion for women. 
Her appearances on the big screen introduced many iconic dresses of the sixties including her film Breakfast At Tiffany's where she portrayed the character of Holly Golightly.
Bright colors and miniskirts were a part of mid-60s fashion for Audrey and all those who loved her. Popular shoes of the Audrey Hepburn era included kitten heels, sandals as well as space-style white gogo boots. 
Both of these ladies were the leading figures of 1960s fashion and ruled the era with style and grace where many are still influenced by their fashion and embrace it with longing and pride.
60s Style: Here's How To Replicate
With the greater fashion liberty and variety tuning in the 2020s, it was only a matter of time before we started looking back into the past for some well-needed inspiration. 
Behold…
Preppy Miniskirts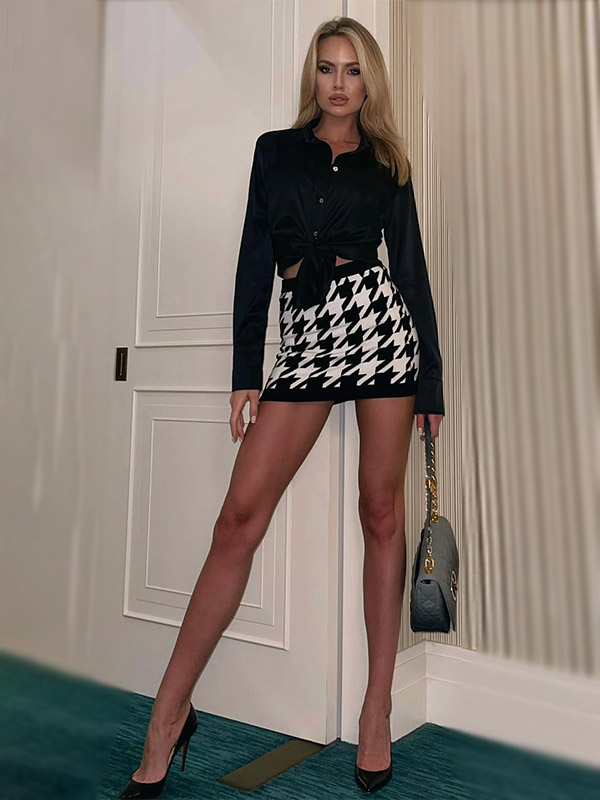 These off-length short skirts became the fashion statement as well as the representative apparel for the modernist movement which was against anything traditional. It was a move away from the conservative knee length or longer skirts to bolder women's fashion which the women of the time thoroughly enjoyed and adopted. 
They were mostly paired with turtleneck sweaters and coats for a swerve American preppy rich kid style.
Sophisticated Mary Janes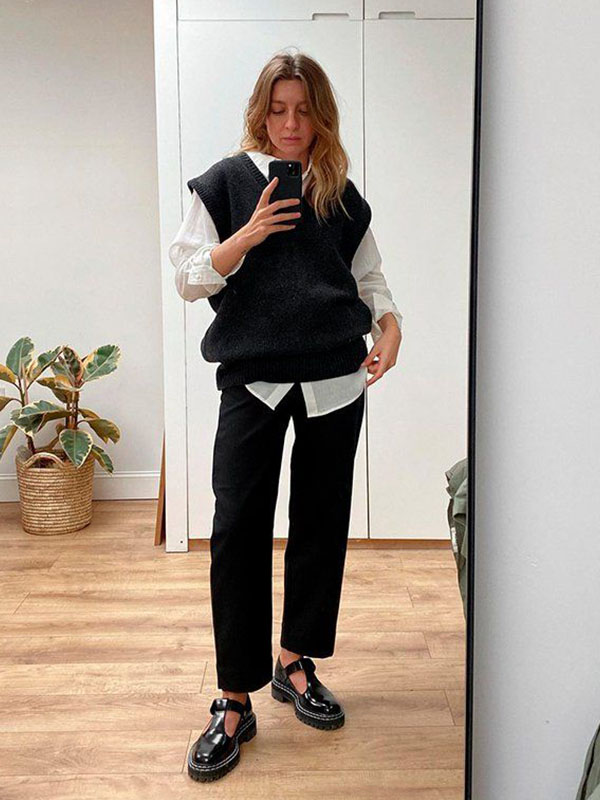 These shoes were classified by their rounded toes and dancing but became a popular 60s trend, which was worn by women on streets and runways alike. 
In the earlier part of the decade, Mary Janes had thin straps and were available in a wide variety of solid as well as two-tone combinations. Now that they are back in fashion, you can wear them with a miniskirt or dress to add to your sixties vibe.
Iconic Dresses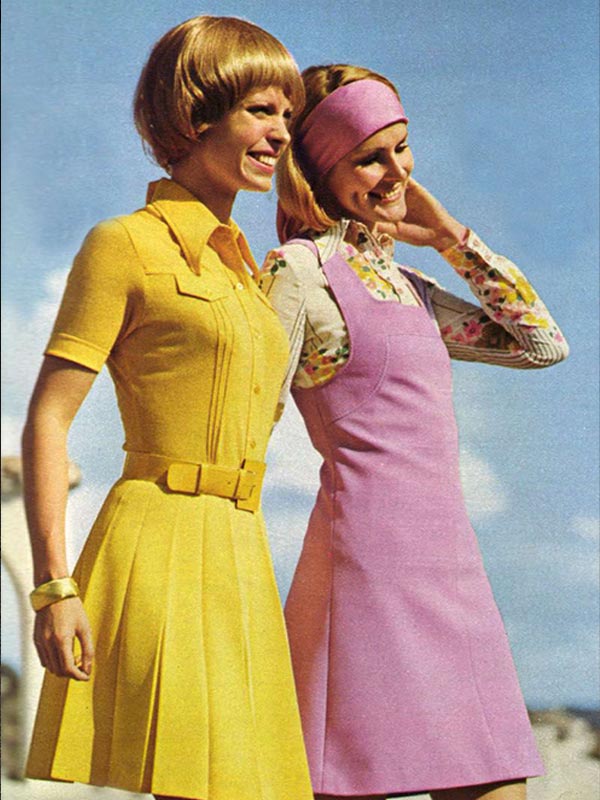 Iconic dresses include the shift from the 1960s as well as long evening gowns which were typically worn during the night and on more formal occasions. The shift combined very subtle measurement differences along the lengths of your body, where shoulders, bust, and waist were run along similar seams, and flowed along the length of your body.
Babydoll was also of a similar style characterized by extra short length and more exposure with short sleeves and deeper necklines. They could sometimes be found with a more fitted bust than shift dresses and leaned toward more sensual nightwear vibes as compared to shift's fun and outgoing ones.
Leopard Prints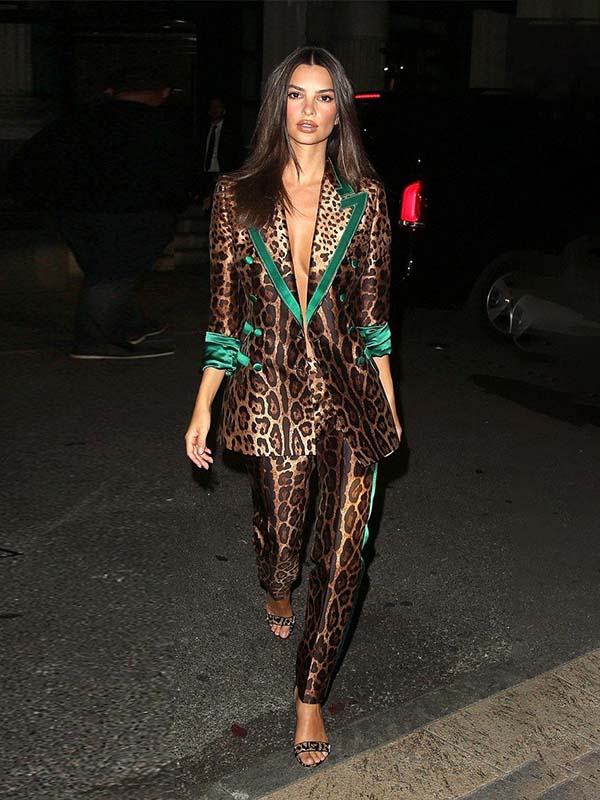 A sixties trend brought back in the 90s fashion was the leopard print. This bold print proliferated the likes of many, bringing out the wild side of the 60s fashion and was embraced as the touch of gold by men and women alike.
You could find it in coats, hats, dresses, and scarves alike, to either embody it as a whole like Elizabeth Taylor or could be incorporated into your outfit with the help of a bag or shoe, so no one had to feel left out.
Androgynous Clothes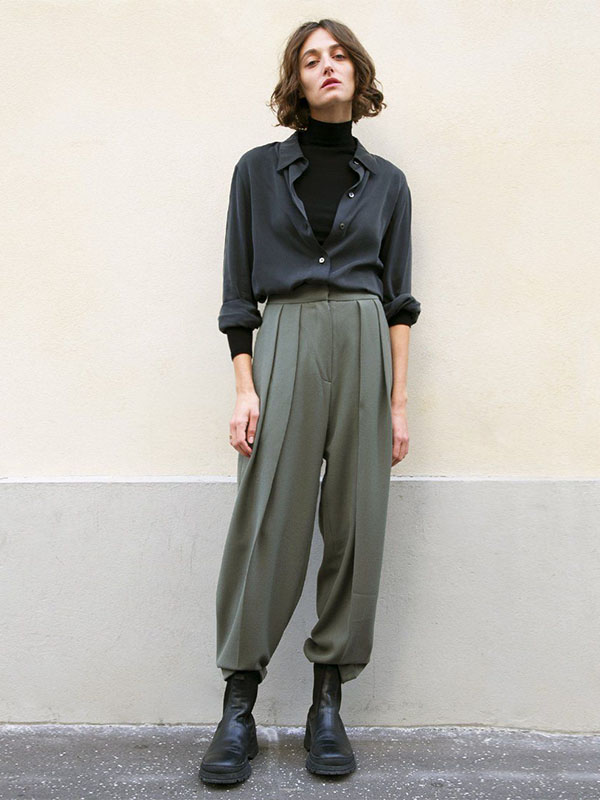 In the 1960s when the feminist movement started to gather popularity, traditional women's fashion was increasingly seen as impractical and thought to be limiting their functions. 
While it first begin to stir in the 1800s, it was in the 1960s that androgynous clothing began to take form. It was increasingly seen as a way of advocating women's rights where a certain anger towards traditional clothing items was seen.
Sequined Drama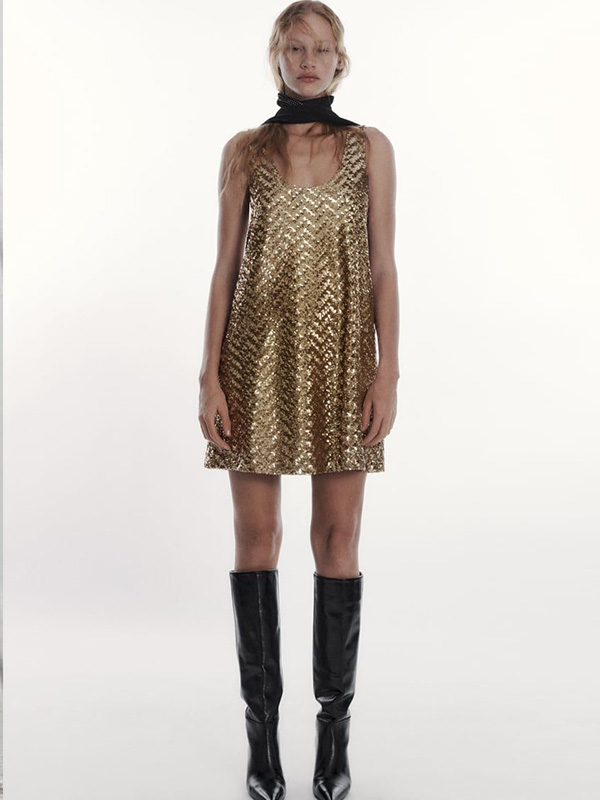 The Supremes, a popular girl band in the 1960s was responsible for hyping up the sequined trend in women's fashion. Round metal discs which flashed at the slightest of lights, sequins began to make way on all women's garments. 
Designers like Cher and Bob Mackie designed of much of the Supremes outfits. They went all out in their clothing lines using beads and sequins to glam up their clothing lines and were increasingly adopted by women of that time.
Handkerchief Scarves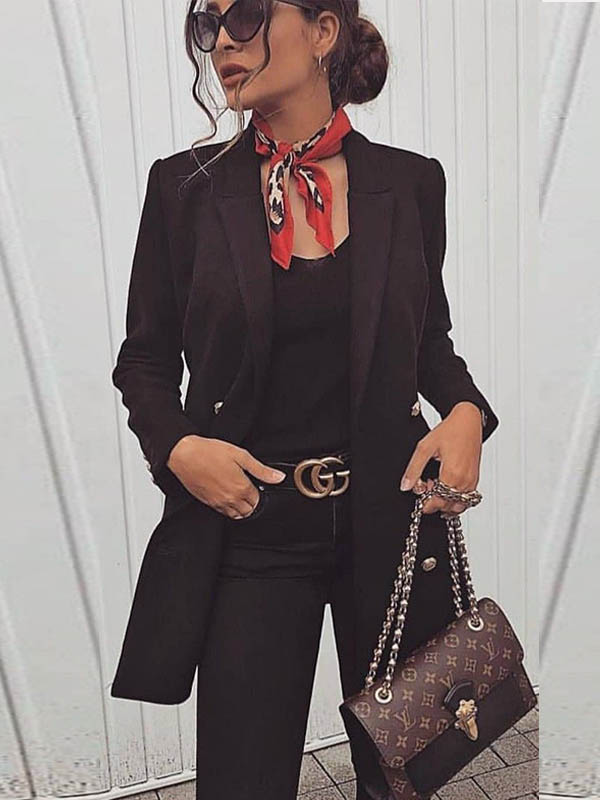 A popular trend adopted from the eastern culture was the handkerchief scarves that were sported by many celebrities including Audrey Hepburn who wore it at her wedding.  They could be worn over the head like a bandana tied under the chin, or even just tied around the neck to add some fun to your outfit.
Since androgynous fashion was prevalent in the 1960s style, they could also be worn around the neck in a bow kind of like a tie, to emphasize equality.
Skirt Suits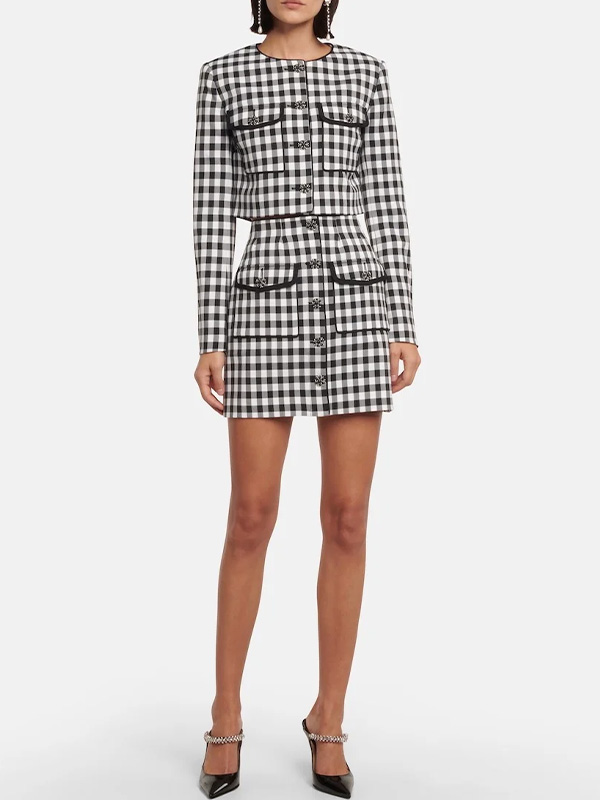 Jackie Kennedy is one of the representatives of the 60s fashion, making skirt suits a thing back in the day, where they were tailored to perfection by designers like Givenchy. Many style icons copied her classy style, being a way of presenting class, sophistication, and empowerment in women's fashion.
Chain Belts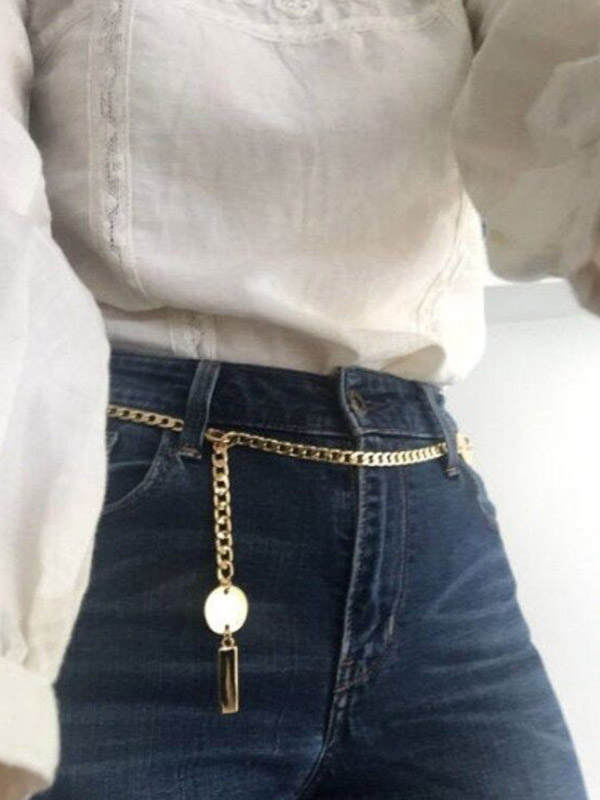 A series of sparkly plastic rings linked together to form a fancy chain, this belt served a more stylistic purpose than a functional one. They were available in a variety of bright colors as well as basic metal ones including gold and silver.
Chain belts were worn over the waist area of dresses as well as skirts and were increasingly incorporated into everyday 60s fashion by women. 
Oversized Sunglasses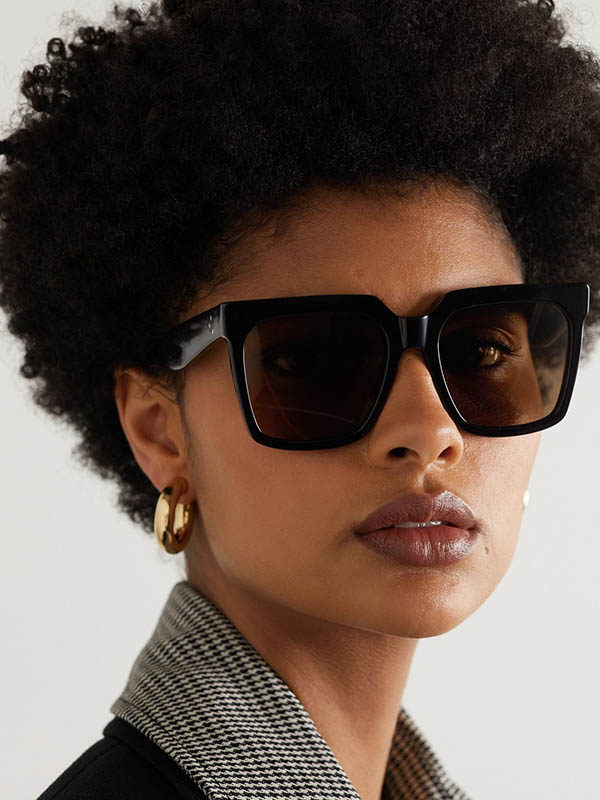 Another staple of Jackie's Wardrobe item that women in the sixties fashion were looking forward to impersonating was the oversized glasses she so often wore in her daytime public appearances. 
They have made a comeback with various other sunglasses styles of the decade including Wayfarers which were sported by Audrey Hepburn in her film Tiffany's, and Marilyn Monroe in earlier times.
Feathers
Saint Laurent launched a collection in which he decorated much of his clothing with feathers, which symbolized women's freedom, and added glam and seduction to their outfits.  
Feathers also symbolized the nightlife where they added the fun nightclub vibe while strung around shoulders or sleeves, for a dramatic airy look, and were an important part of 70s disco fashion. 
White Boots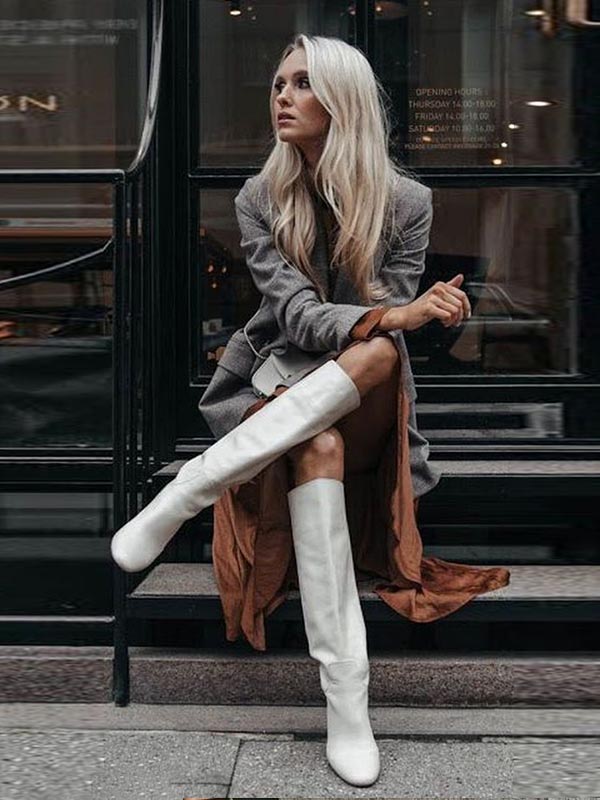 A feature of space style within the sixties fashion, white boots made their way to runways and streets alike.
They were a bold and exquisite item to behold in the streets and were an iconic trend in the sixties fashion, and incorporated the mod style in an aesthetic and fun manner.
Beret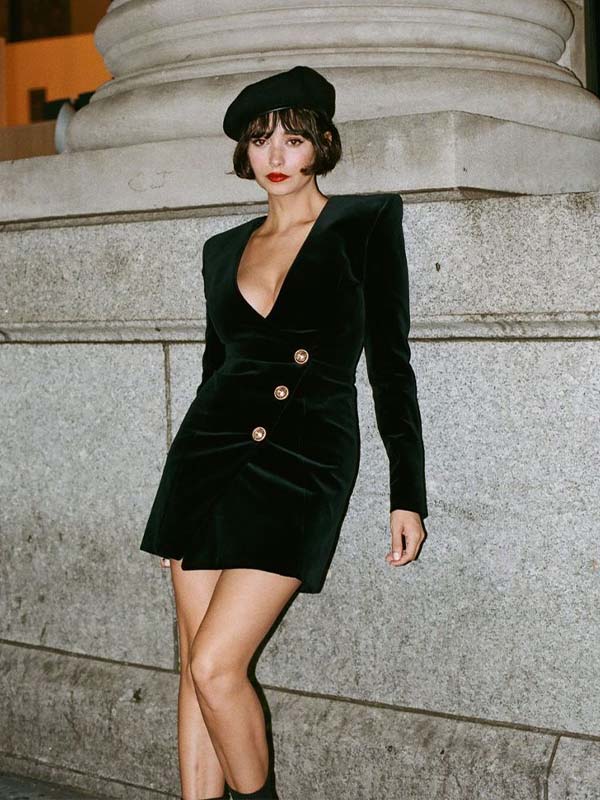 The iconic headpiece from the 1960s was the flat crowned cap usually made from wool, crocheted cotton, or acrylic fiber. The cap was inspired by military-style headpieces and was later incorporated into casual wear. 
They were worn during winter as well as transitional seasons like spring and autumn, due to their capacity to stay warm as well as breathable.
FAQs – 60s Fashion
What Fashion Was Popular In The 1960s?
The sixties fashion was heavily influenced by hippie fashion and Eastern wear, where non-Western elements were frequently added into the daily wear including kaftan style shirts, afghan coats, and beads. There was a general rejection of social class divisions in fashion and casual and unconventional approaches to fashion were encouraged with the help of jeans, sandals, and natural materials like cotton and wool were preferred.
What Are Some Facts About The 60s Fashion?
Sixties fashion was unconventional, aesthetic, and bold and revolution was alive in every article of clothing whether male or female. The concept of androgynous clothing officially began in this decade and women who were previously seen as creatures better seen and not heard went for a breakthrough by the 60s trends, which included short-length outfits and much of the trends symbolized women's empowerment.
What Was The 60s Fashion Inspired By?
 Much of the 60s trends were influenced by rebellious movements going around the world as well as the space age, which exhibited neon and metallic colors and cutting-edge designs to both accessories and outfits. 
Feminism, a movement determined to get women the recognition they deserved began roaring loud and clear, and fashion helped a great deal in advocating their rights and making sure it was both seen and heard.
Concluding Our Thoughts on 60s Fashion
The decade saw a series of changes and witnessed various movements in which fashion played an important role in. It was the first time that fashion was considered the same status as other forms of art which translated into the styles opted for by designers during that time.
The 60 trends were a significant period in the history of fashion, where traditional forms of fashion were increasingly seen as boring and restricting especially by women. Trends like micro skirts and androgynous clothing provided a breakthrough and helped reinforce equality within society. 
The fashion in the 60s also witnessed a mingling of eastern and western cultures as well as a defiance towards the rigid fashion of the upper classes through the rise of hippie fashion. 
Much of the 60 trends like sequined clothing, feathers, and oversized sunglasses were carried on and made an important part of the 70s disco fashion.
It is for these reasons the 60s earns its rightful place as the iconic period in the history of fashion and is witnessing a revival before our very eyes.