Ever had those times when you're looking at these girls and guys rocking designer outfits while you were forced to dress like plain jane because you're on a tight budget? And now you're blaming the universe for not giving you enough, and wonder if you were actually made for this world and start asking your questions like "how to look rich"?
Well, let me tell you a secret. These rich kids might be faking it as much as you are, and they have a few tricks up their sleeves that allow them to look rich without having to sell their arms or leg. 
Because trust me, there are 101 ways to look rich on a budget. We're here to provide you with life-saving advice where you can maintain your dignity and fit in with these rich kids, who might not actually be rich.
How To Look Rich & Elegant? — Dress Like A Million Bucks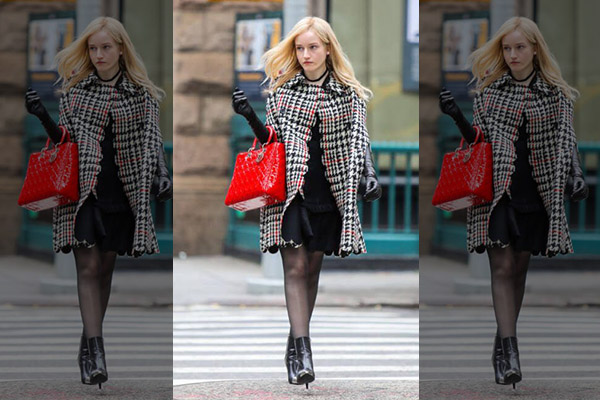 Bring out your inner millionaire (or even billionaire) with these tips and tricks to keep in mind.
The first thing to remember when you want to dress up like a millionaire is to be confident no matter what outfit you are wearing. Whether they are hand-me-down jeans or a worn-out hoodie, you flaunt the outfit like it's no less than Gucci or Armani. 
This may be easier said than done, but have you heard the quote: "Fake it, till you make it."? Well, do that and try to stop comparing yourself to other people.
Secondly, try and keep it simple. You might have observed how trendy neutral colors are nowadays and there's a revert to classics like the iconic LBDs and dark wash jeans and simple knitwear and hoodies to keep things subtle and classy.
Invest in a good pair of shoes and handbags, that you can wear a couple of times, and no one would be any wiser and is a simple way to add class to any outfit you are wearing. Also take care of them to keep them looking new and polished, and trust me the efforts will not go unnoticed.
In the end, it depends on you how you decide to carry yourself and what makes you happy. These are just a few things that make you look rich that will help you in the long run and enhance your personality and style.
Things That Make You Look Rich: Dos And Don'ts
There are things that you just need to stop doing when trying to create the perfect rich kid look for yourself since they only try and bring you down. Here's a list of things you need to avoid when you are wondering how to look expensive on a budget.
Avoid articles with big logos as well as designer replicas. These labels just take the magic out of your outfit and make it look like you are trying too hard. 
Don't over-accessorize or use too many bright colors. You want to look rich, classy, and sophisticated, not a walking jewelry shop. Don't wear clothes that are not your size. A perfectly tailored outfit can take your dress-up game to the next level.
Don't buy too many clothes. Instead buy clothes that make a statement even if you don't get to buy as many clothes as you wanted to. Remember, quality over quantity.
Here are the things you want to keep in mind when you want to dress up to look rich. Incorporate cardigans and sweaters into your rich outfit. They give you a flair and add that classy swag to your cute outfit that you were previously missing.
Wear unique accessories. They are one of the most important things that make you look rich. Now that you are wearing fewer accessories, you can focus on buying jewelry pieces that are elegant and subtle to add class to your appearance. You can even go a bit bold with them and try something new.
Know your style. Know what suits you and pick your rich people's outfits accordingly. Blending in with contemporary trends isn't as important as wearing what compliments your body shape. 
Look after your clothes and accessories. This is the secret to elegant luxury outfits. Polish and wax your shoes, bags, and any other things that need a little extra care, to make your wardrobe shine. 
Avoid getting snitches and tears. They can instantly degrade your rich outfit unless it's your ripped jeans that you are wearing; it is commonly considered part of androgynous clothing. So here is all you need to know on how to look rich, without wearing your budget thin.
Outfits That Make You Look Rich — Master A Rich People Outfit
Now that you have a basic idea of how to look expensive on a budget, here are some rich people outfits that you can incorporate into your wardrobe.  
Here is a list of elegant luxury outfits that don't require you to buy from the most expensive store in the mall.
No Logo!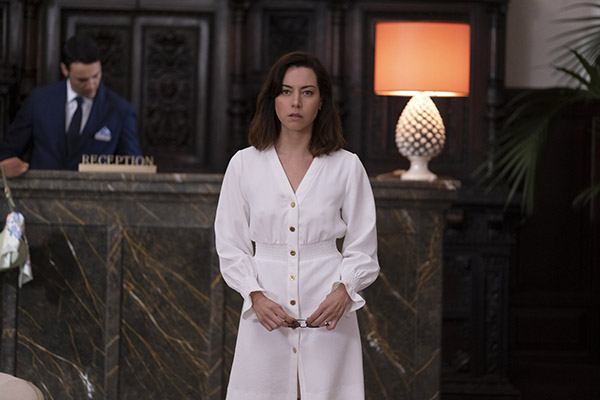 Logos are a big no when you want to look rich, but you're not. Like, sorry to hurt your feelings but this doesn't add any class to your appearance. In fact, it only makes you look as if you're trying too hard, and do rich kids ever try hard? No. They're effortlessly classy.
So, focus on the material, the design, and a flattering cut to suit your body shape. Most luxury brands won't have logos to flaunt but their quality will speak for itself. 
Tailor Your Clothes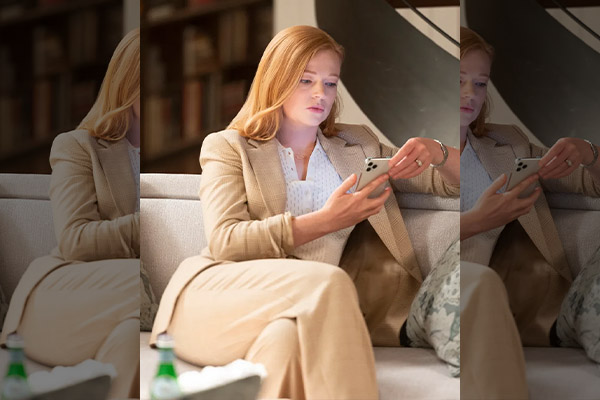 Wearing clothes that are true to your size can add elegance to even the cheapest of clothing, so never underestimate the power of a nicely tailored suit. It's literally the ultimate secret on how to dress rich.
Most brands won't have the perfect fit, since all of them have their own standards of sizes so make sure to make alterations where necessary. The store that you buy from may offer alterations, or if they don't then ask your resident tailor to make them.
Quality Over Quantity!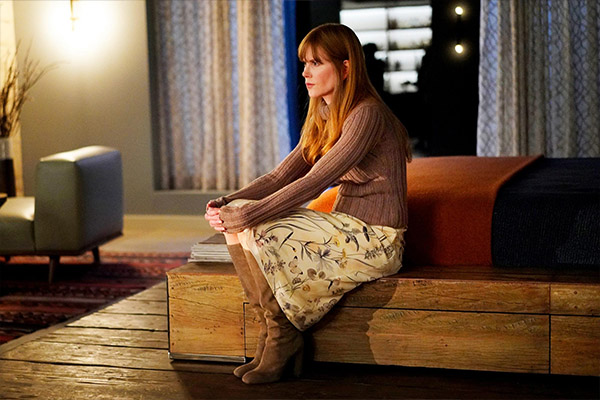 When you're on a shopping trip, don't buy an unnecessary load of clothes. Stick to classics, and you'd be surprised what a good pair of basic jeans, boots or different types of jackets could do to your wardrobe.
Since you're buying fewer clothes, your budget gives you more room to spend on quality clothing which is what the dress-like-a-millionaire look is all about. 
Know Your Fabrics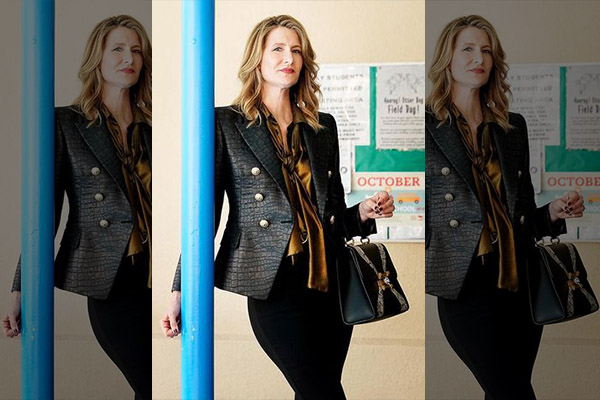 Fabric matters a lot when it comes to dressing like a rich gal or dude, which is why luxury brands focus on their material. Real designers know the fabric of the clothing can make or break the whole outfit game.
They usually opt for natural fabrics like cotton, silk, and leather, rather than polyester and nylon which are synthetic. Natural fabrics hang around your body way more elegantly than synthetic materials so always look at the tag to have an idea of what the material is made of.
Wear Stylish Jewelry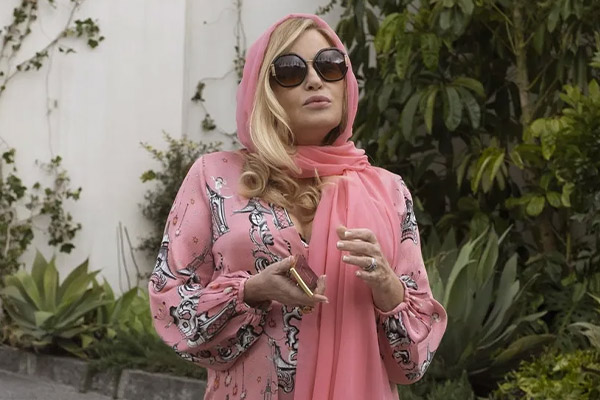 Now that you are investing in quality clothing articles rather than loads of cheap, flashy hotdog rolls, you have the option to invest in unique accessories to compliment your outfits.
Go for pearls, a nice wristwatch, and subtle unique pieces to create a classy, elegant, rich look. 
Statement Shoes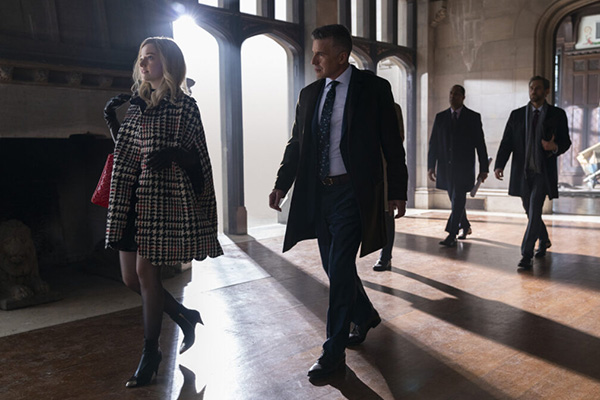 You might have heard some people say that "I can judge a person by the state of their shoes". Well, they might not be too far away from the truth.
Investing in your different types of sandals and shoes might not be a bad idea. Just try and stick to basics, like a pair of good leather boots or heels, something that is classic that won't run out of fashion so that you don't go out of budget.
A neat, carefully bought pair of shoes that is well taken care of, can last a long time, and uplifts your appearance no matter what outfit you are wearing. 
Skincare Routine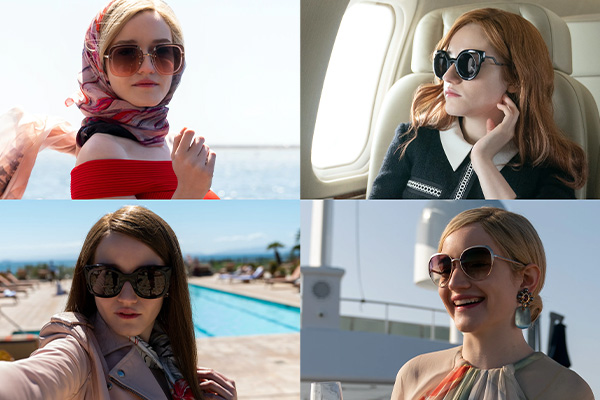 A good skincare routine will help uplift your confidence since problematic skin is a major reason behind a lack of confidence. This leads to a lack of will to make an effort to look presentable. 
Consult a dermatologist, get to know your skin, and find a suitable routine according to your skin type. 
Makeup Like A Pro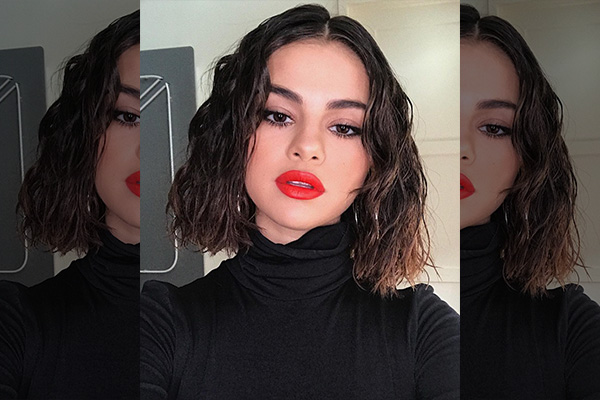 Find a makeup routine that suits your facial features. You don't want to go overboard with contouring or highlighting, and keep your foundation to a minimum.
Remember, you want to enhance your natural features rather than transform your whole face. And in makeup, less is always more. 
Get Classy Hobbies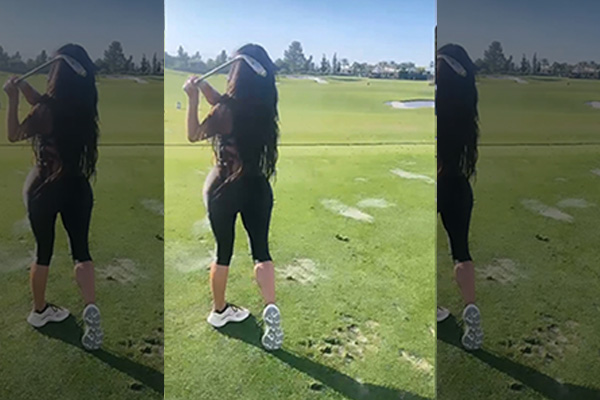 Now that you know how to dress like a millionaire, I think it's time you learned to act like one too. Find a hobby that fuels your passion, or get classes on a skill that you always wanted to know, a sport you always wanted to try, rather than partying out in the same club every weekend. 
Take time out for yourself, and treat yourself to dinner in a nice restaurant, bring a friend or two if you want to. Classy eating is a hobby of many millionaires and billionaires alike, so adopting some of their manners won't only add class to your outfits but manners as well.
How To LOOK RICH On A Tight Budget
Bring out the basics, invest in quality accessories and shoes, and get to know your inner style. Choose clothing that flatters your body shape as well as something you truly like, rather than following fashion trends like everyone else. Remember, trends follow what the rich people are wearing and not the other way around. 
What Does The Rich Girl Look?
The rich girl look is more about the mindset, which is preppy, neat yet effortless. A rich girl's look can comprise many different styles and also includes. You can stay up to date with current trends or a throwback to classics with slightly masculine touches to ooze power or even invest in comfier pieces like overcoats and breezy dresses. Cottagecore outfits are also a big popular in rich girls outfits, where loose-fitting skirts, pants, and peter pan collars bring out the aesthetics of the simple lifestyle of villages.
How do I get elegance?
Stay real, stay confident, and stay classy. Never downplay your own style just to get in touch with current fashion trends, and accept yourself graciously. Wear minimal, statement jewelry and invest in a few, versatile, quality articles of clothing in which you can play around with to maintain your overall classy elegant look.
How To Look Rich – Wrap Up
While going through several rich people's outfits, we have realized that dressing like a millionaire is not much of a big deal once you learn to play your cards right. 
All that is required is a bit of simplicity and for you to stay loyal to your identity because one consistent trait among rich people is that they are sure of who they are, and accept themselves as such.
Keep your wardrobe simple with a few good quality jeans, boots, and tees but don't forget to have fun every once in a while. 
Aesthetic outfits are also part of the rich outfits clan. Aesthetic literally means something that is pleasing to the eye. However, in fashion, there are several types of aesthetic outfits, including vintage, the 90s, and Y2K aesthetic outfits, as well as soft girl outfits and grunge. 
Try to incorporate cocktail attires into your wardrobe that are perfect for day as well as night. They help you look classy throughout the day and won't stop you from dazzling the night, where they have all the embellishments a regular full-length party gown has, the only difference being their lengths.