There are so many types of pants for men to choose from, ranging from chinos to khakis (yes, they're both different) and sweatpants to suit pants and corduroy variations.
Due to plenty of options, there are a lot of ways you can pump your wardrobe to look your best and add versatility to your everyday outfits once you master the art of choosing the right type of pants for the occasion.
So, what are the different types of pants for men, and when should you wear them?
It might be time to let the cat out of the box, now.
Types Of Pants: Cargo Pants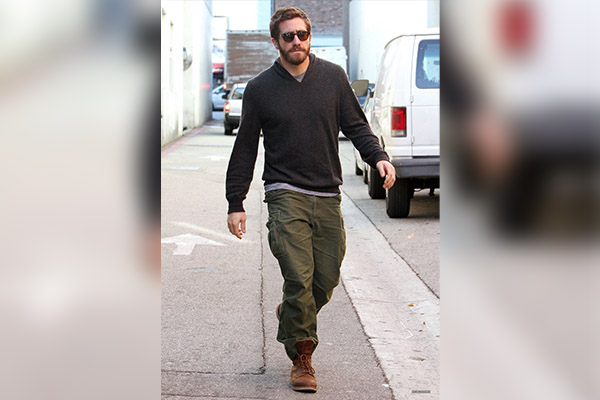 The pants were pretty popular during Y2K fashion, and are still worn by many men due to the practicality and comfort the trousers endorse. They are best suited to casual dress codes but you can create more upscale looks with the right pieces you choose to wear your cargo pants with.
Try it on with a sweater, or a t-shirt and vary your look with different types of jackets, where shirts and fisherman jackets look best with the staple trouser.
Types Of Pants: Corduroy Pants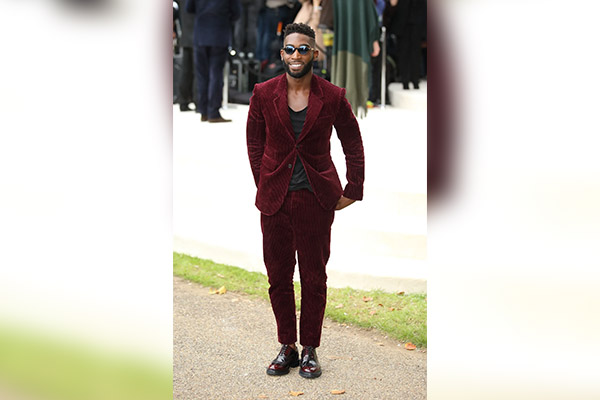 When we talk about cords, they form one of the most classic types of pants, that most men easily recognize due to the unique texture of the fabric it is made from. These include the distinguishable parallel lines, forming stripes along the trousers.
You can wear corduroy pants in a number of ways, in semi-formal settings with a blazer and a button-down, or a more laid-back look with a classic hoodie and different type of sneakers, (even incorporate a beanie!) making them a must-have for each man's winter wardrobe.
Types Of Pants: Drawstring Trousers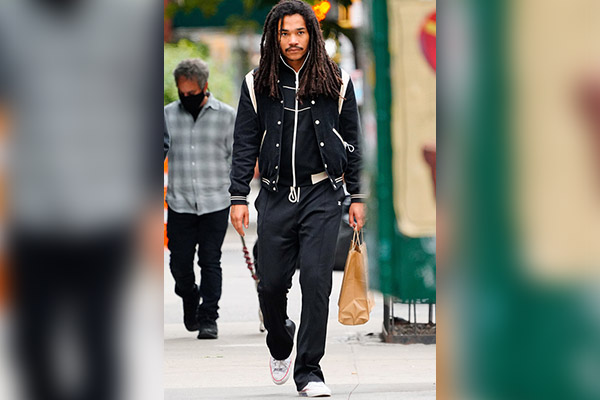 If you want a type of pants that keeps you as comfortable in pajamas but still slay through the day, then you have come to the right place.
Drawstring trousers provide a comfy yet trendy alternative to denim, where they go well with a range of upper and outerwear including knitwear and denim jackets, as well as sweatshirts and hoodies.
You can even incorporate them in a more preppy smart casual attire including a roll neck, classy jacket, and footwear.
This is due to the different types of material that they are available in, including trouser material and more casual joggers that often have zippers added to them.
Types Of Pants: Wool Trousers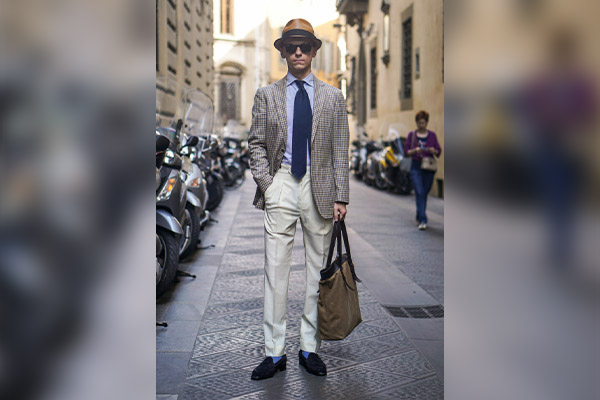 Well suited to both professional and casual settings, wool trousers are one of the most versatile and stylish pants for men.
Wear it with a blazer and turtleneck for a stylish semi-formal look or mix and match different dress codes to create a trendy outfit, wool trousers have never and will never disappoint you.
Types Of Pants: Slim Fit Trousers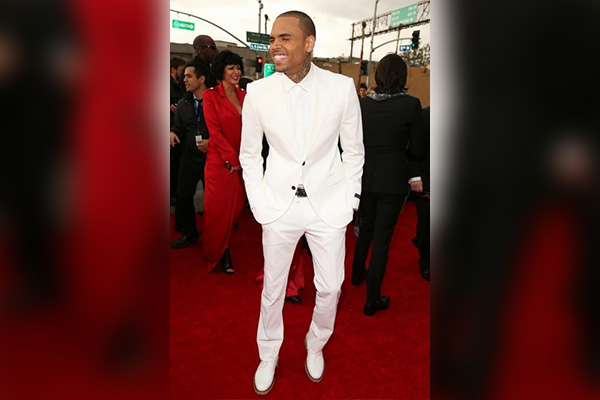 Everyone loves a pair of pants that fits them well, but who said that it always had to be skinny jeans?
Add a different style of pants to your wardrobe with slim-fit trousers, to enhance your everyday wear. You can rock them at the office with a business casual or professional formal outfit, where the pants can be tailored to form part of the suit.
If you're going for formal wear, it is best to stick to darker colors, but if you want to opt for more casual settings then don't be afraid to go against the odds and choose something lighter for a laid-back outfit.
Difference Between Chinos And Khakis
It is quite easy to get confused between the two different styles of pants for men, due to their similar structure and weave.
However, there are differences that you should look out for, especially during formal occasions where one of them is more suited to such events than the other.
Chinos are lightweight and come in a lighter weave than khakis and incorporate a slimmer fit, which makes them more suitable for formal occasions.
Along with that, there is an added dose of sophistication and neatness in the style of chinos where the seams of the pants are hidden within the fabric rather than flaunted like khakis.
Khakis have more variation, where both plain and pleated fronts can be found within the style. They have straight pant fitting and are made from the same material as chinos, but have an extra weave that makes them sturdier.
The two types of pants also have different origins that might explain their differences.
Chinos are of Chinese origin, while khakis (derived from "khaki" meaning dust in Persian) originated in India where they formed part of the military wardrobe in British India and were later worn by field workers.
Types Of Pants: Men's Jeans
Perhaps, the most worn type of pants worn by men are jeans, where every man owns at least one pair or even two or three where they favor a particular one over the rest.
It is pretty easy to put on a jean and throw on any type of shirt you want since they are quite versatile, but there are a few things that one should keep in mind when opting for a style of pants.
Not every jean is suitable for everyone, so make sure to choose one that suits your body shape and type.
Muscular dudes should generally avoid skinny or slim-fitting pants, but also avoid going for pants that are too baggy since it gives an uneven impression. Regular jeans fit and suit most body types, except for men with large waists, who should stick to loose-fitting jeans.
If you're someone who falls under the underweight category, skinny and tailored jeans will do wonders for your body type where you can wear them with a suede, button-down shirt with different types of sneakers to create a suave look.
The dye of the jean also matters a lot in determining their level of formality, so you need to keep a watch out for that. Light-wash denim makes good men's casual trousers and often comes in distressed forms.
However, they should generally be avoided in settings that require a smart casual dress code, where dark wash denim proves to be a healthy option.
Types Of Pants: Linen Pants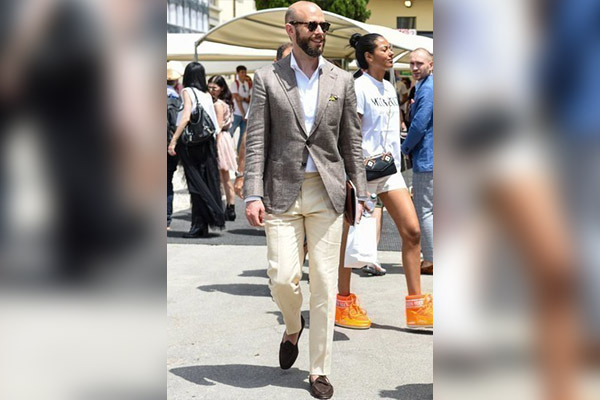 Linen pants have evolved a lot in terms of design and style which have allowed them to make their resurgence into the current trends.
They form highly functional, trendy men's pants with the material being as light as a breeze and resistant to creases where they can be worn in a variety of styles to suit different settings.
You can opt for them in linen suits perfect for summer formal events, or opt for a separate pair of linen trousers to go with a polo or simple button-down shirt to create a classic look.
Types Of Pants: Cropped Pants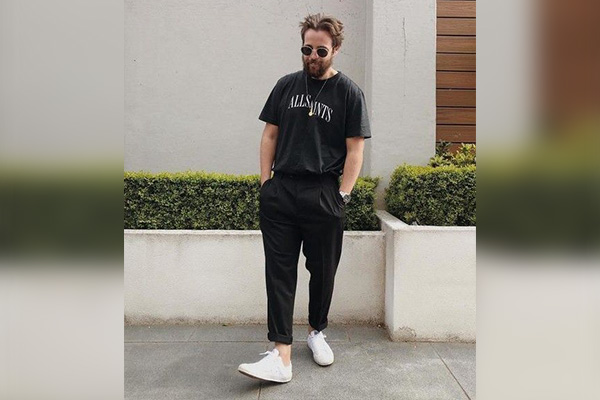 One the most trendy men's pants for the time being and for all the right reasons too. Cropped trousers have the capacity to add an edge to your formal wear, where they give a perfect view of your ankle and socks (if you're wearing long ones and want to highlight them).
Of course, they form perfect men's casual trousers which you can wear with a t-shirt, canvas shoes or loafers. You can also opt for a Cuban shirt and a bucket hat to elevate your weekend look.
The length plays a crucial role when opting for cropped trousers so make sure you've got the end tapered right, where they should end at least 1-2 inches above your ankle.
Types Of Pants: High-Waisted Pants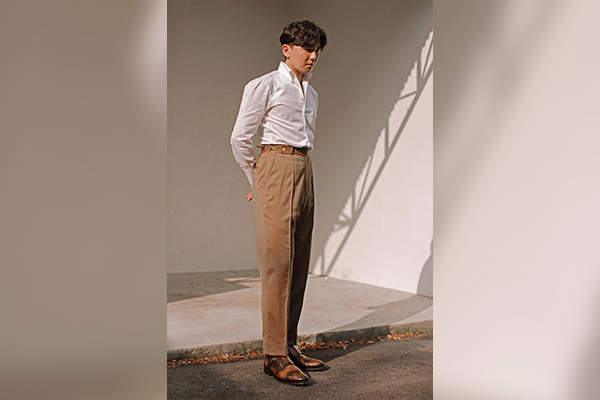 High waisted pants aren't only on the rise for women, but men also. Most guys avoid going near the men's pant style, however, a real man won't be afraid to don the pair.
This is because they know if worn rightly, a high-waisted type of pants can look extremely suave, where the cut and the rest of your attire play an important role.
Try going for close fittings for a more sophisticated look, which compliments your chosen footwear. However, a wide-legged pair can look equally elegant with a hand-me-down polo or a shirt to create a laid-back look.
Types Of Pants: Relaxed Fit Pants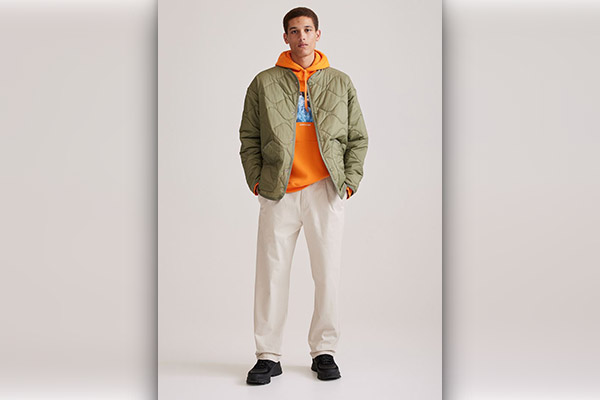 These are the type of pants that you'd want to opt for, every day. They not only provide the comfort you're looking for but are quite stylish pants for men that can be worn on a day-to-day basis, in different settings.
Relaxed-fit trousers prove to be a quintessential item for minimalist wardrobe men and may be a good alternative to your worn-out pair of jeans. So what are you waiting for?
Grab a pair and wear them with all kinds of shirts. Experiment with different jackets and footwear to spice up your look.
Types Of Pants: Pleated Pants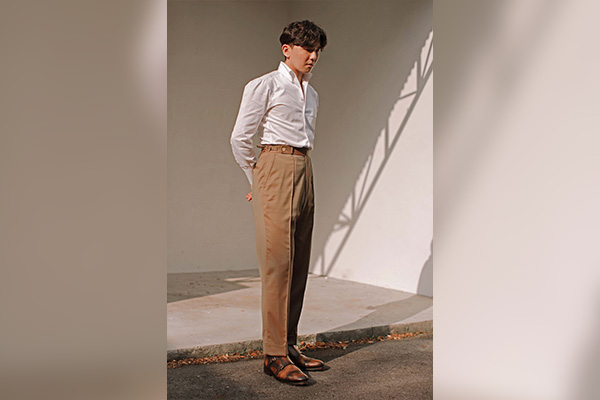 Another classic item that you must have in your wardrobe is pleated trousers. If you think they are old-fashioned and too rigid to fit into modern trends, then it's time to re-evaluate.
Pleated trousers may be tailored but that does not and should not stop you from trying out new stuff with the type of pants for men.
There are different pleats incorporated within the men's pant style, including the forward pleat that is flaunted proudly, reverse pleats, as well as a modern take on pleats that blend elegantly in the trousers but are still seen and appreciated.
Types Of Pants: Tracksuit Pants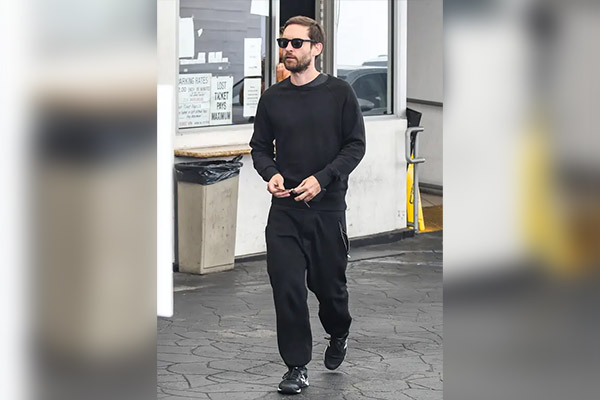 A unique sporty addition to your collection of pants, this number is helpful in keeping you on your feet as well as creating a trendy men's outfit.
Tracksuit bottoms once despised by many designers are making their way on the runways again where they aren't confined to the gyms anymore. There are different styles of pants when it comes to tracksuit bottoms, including the side stripe which creates an edgy outfit with a variety of statement pieces.
Alternatively, you can opt for a whole set as they wore in the 90s for a trendy streetwear look.
Types Of Pants: Odd Pants And Suitpants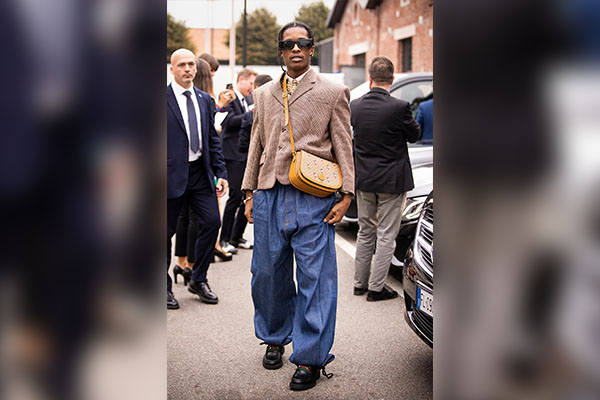 Odd trousers and suit pants are very similar to one another, except for the fact that suit pants are bought with a suit jacket made from identical material and color.
Odd trousers on the other hand are bought separately and can be worn with different outerwear including sports jackets and blazers.
They can be worn even without these extra layers, donning a simple dress shirt or a button down where they form sleek office menswear.
Suit pants on the other hand can be quite tricky to be worn as individual pieces, due to the difficulty in mixing and matching the different fabrics and colors so it is best to wear them with the jacket they came with.
FAQ – Types of Pants for Men
How Many Types Of Trousers Are There?
There are between 12 to 16 different types of trousers for men, which can have further division within the style of pants. These include chinos, khakis, dress pants, drawstring pants as well as pants like cords, wool, and linen pants that are varied in terms of style, design, and material.
What Are The Most Comfortable Men's Pants?
This depends on who you're asking. Linen pants are comfortable for summer wear, while woolen pants will be best suited for winter wear. Generally, pants with looser fittings and comfortable, weather and skin-friendly material are considered to be comfortable pants for men.
What Is The Difference Between Chinos And Trousers?
The difference lies in the name. Trousers may refer to all types of pants, however, chinos are a specific style of pants for men that has a specific shape and design and is made from twill cotton. Its origin lies in Chinese military uniforms that were imitated from the khakis style of pants in British India. 
Are Dress Pants And Slacks The Same?
They actually are the same. However, the term slack also refers to comfort, apart from the type of pants for men and this translated into its style. Slack has a looser fitting than usual dress pants for men and can be incorporated into casual attire, contrary to its dressier companion which is suited to more formal settings.
Conclusion
We have seen a mix and match of different styles of pants for men, where there are both formal and casual options available, with a variety that lies in the gray area, the semi-formal dress code.
This also depends on how you are wearing and the type of pants, where the shirt and footwear play a crucial role in determining your overall attire.
There is a wide range of different types of pants for men, ranging from your everyday jeans, sweatpants, and joggers to more formal chinos, khakis, and the inevitable part of professional and black tie attire, slacks, and dress pants.
How and when you are wearing them is as important as your choice in the different pants styles, where they have the power to make or break your look.