In 2022, where trends are constantly changing and even hitting back to the past, 90s fashion, for some inspiration it is time to elevate your fashion game by knowing and choosing the right type of clothing to wear. 
And this includes shirts for men, some styles which have stayed constant ever since the concept of shirts came into view. These include polos, dress shirts, oxfords, and button-ups as well as others that have been circulating in men's fashion since the last century.
Whether or not you are a person who keeps track of what's up and running in the world of fashion, there are a few staple pieces that every man should have in his wardrobe to not look like a hooligan every time he appears on the street or event. 
Of course, there are some shirts that are more suited to certain occasions than others and require a certain manner to be styled and worn. Others are more versatile where they can be worn on a day-to-day basis, and dress up for occasions that call for a little more effort.
Here is a list of fifteen types of shirts for men that you must have in your wardrobe to tackle any situation with style and grace.
Types Of Shirts: Oxford Button Down Shirt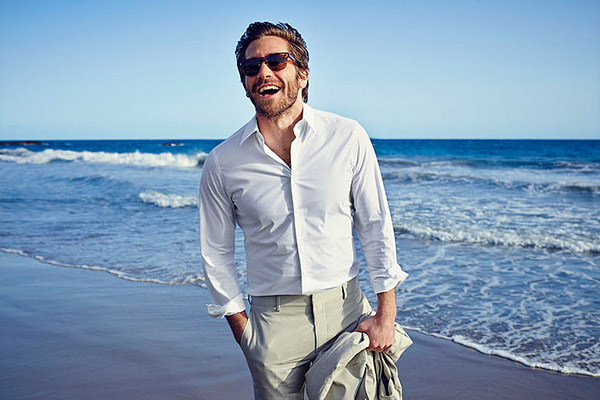 Oxfords have been a symbol of class and grace ever since the last century. The thick material they are made of gives them a more casual appeal than dress shirts, however, they are formal enough to be worn with ties and a suit. 
Due to its versatility where it can be worn on a number of occasions and its never-ending grace, it is a must-have in all men's wardrobes. Some of the few characteristics of an Oxford button-down shirt are the thick material, button-down collar, and the hanger loop at the back that makes it all the easier to carry around.
Types Of Shirts: Dress Shirt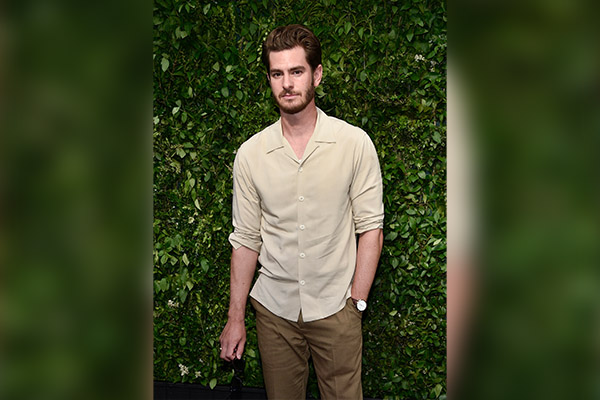 Since most of us are required to wear a tuxedo at least once in a lifetime, a dress shirt is essential to any man's wardrobe for such formal occasions. It can be found in a variety of collars, where a loophole for cufflinks is often incorporated within the sleeves. It is advised to stay simple with your choice of dress shirts, which are often starched to keep them stiff and firm. 
Remember to keep your dress shirt tucked into your pants, in such a way that it stays put because a lumpy tucked-in shirt can ruin your whole look.
Types Of Shirts: Cuban Collar Shirt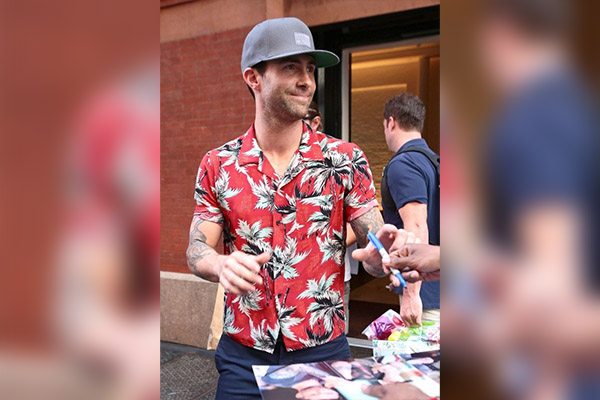 This effortlessly cool staple is a must-have in all men's wardrobes and creates an amazing look both on and off the beach. It's only a matter of how you style them. 
The short sleeves, open collar style, and wide array of colors they are available in give you the freedom to choose a Cuban collar shirt of your choice.  Opt for solid-colored pieces to wear on an everyday basis and reserve the more tropical ones for more festive and laid-back occasions. 
Types Of Shirts: Over Shirt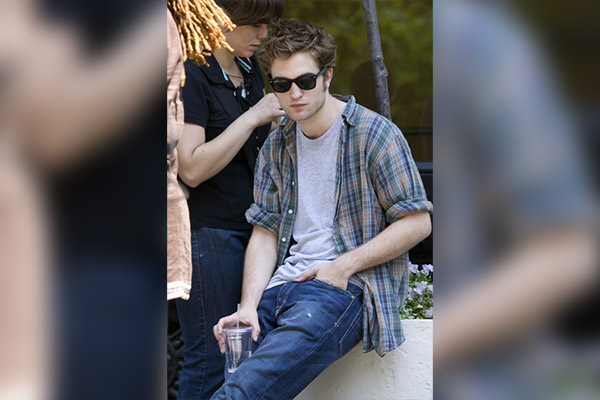 Over shirts is the way to go especially during transition weather, when it's too hot for a jacket but too chilly for just a t-shirt. Go for plaids or a checkered button-up shirt, with a plain tee, and rock it with jeans or chinos and cool types of sneakers or Murdock.
You can also opt for the style in cooler weather under a shearling and a cool beanie or opt for different types of jackets to go with your overshirt and t-shirt combo.
An overly bright graphic tee and a poorly fitted over a shirt can create a poorly sought outfit so make sure you keep things simple and sophisticated when it comes to this combo. 
Types Of Shirts: Flannel Shirt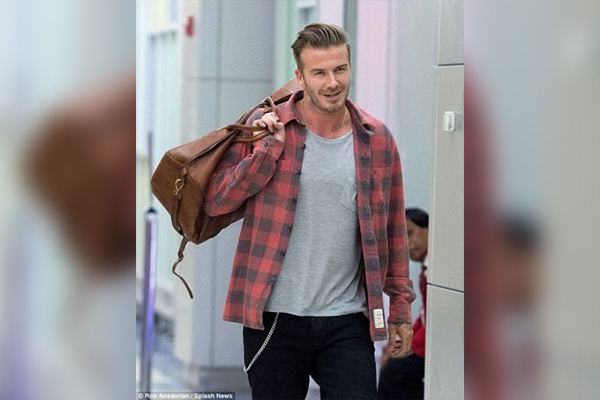 The thick wooly checkered shirt is a must-have for cooler weather, and for those living in cooler climate regions. These shirts are perfect for a day spent outdoors, whether it's hiking or a picnic. 
You can wear your flannel shirts with a pair of jeans and a t-shirt underneath and eliminate the need to wear a jacket. A leather jacket would also look killer with your flannel shirt and a pair of boots, packed for a lethal combo.  
Types Of Shirts: Office Shirt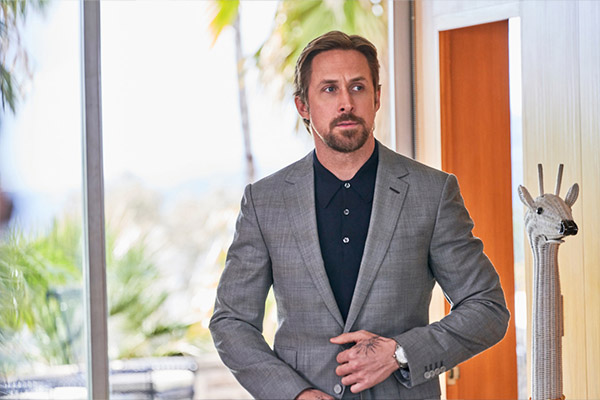 Here's the shirt that you'll be looking forward to each morning to impress your boss. It may have got a very boring reputation due to the term it is used to represent. However, there is no one stopping you from wearing this apparel in more casual settings too. 
White, blue, lilac, and light pink shirts in poplin fabrics are a good bet for a casual day at the office. If chosen in thicker material, like cotton twill and oxford then you can also wear them in more laid-back settings. 
Types Of Shirts: Chambray Shirt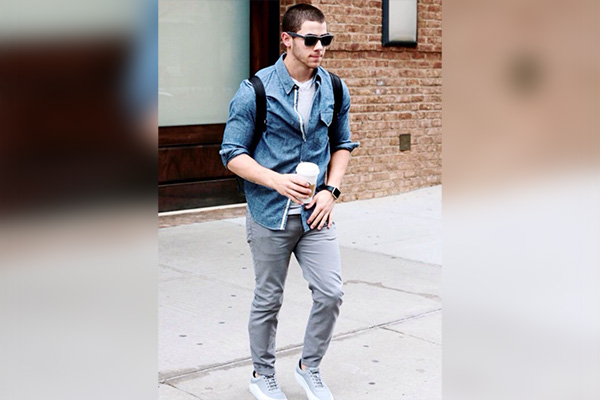 A chambray shirt has the same versatile genes as its parent, denim, but creates a lighter weave for its wearer to enjoy the everyday breeze. 
Chambray shirts can be worn with jeans, chinos, or even underneath a suit if styled in the right way and still look great. This is why you should have at least one chambray shirt in your wardrobe to throw on whenever you're having a hard time deciding what to wear.
Types Of Shirts: Short Sleeve T-Shirt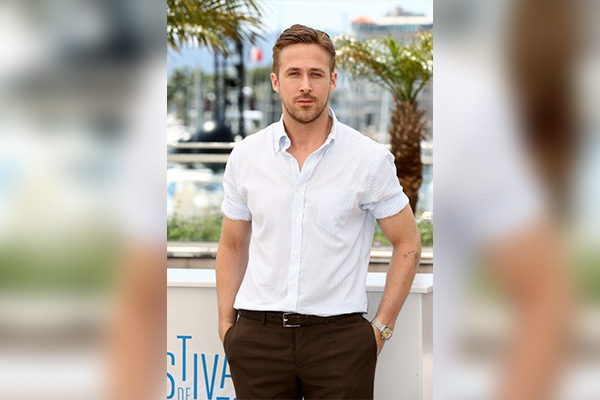 Perhaps, the favorite item of each man out there and the one thing that will be found in common among all men is the love for short sleeve t-shirts. The laid-back vibe of the casual piece has everyone reaching out for the apparel, but it's not like it can't be dressed up for a sophisticated look.
Plain t-shirts look great when paired with tailored blazers and chinos or dark wash jeans and make a great combo with jean jackets and over-shirts alike. Short sleeve t-shirts prove to be an indispensable part of effective layering in cooler weather.
There are many types of t-shirts, including long sleeve, printed, plain as well as crew neck and v-neck. The variety they are available in, whether they are graphic band-shirts or solid-colored neutrals, means that anyone can find their pick in the apparel.
Types Of Shirts: Denim Shirt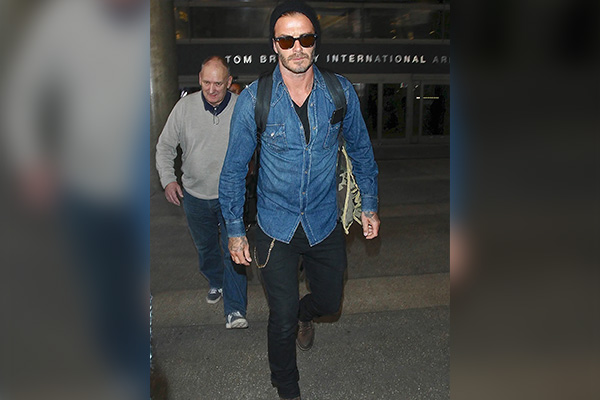 Denim shirts can be treated as denim jackets and have a similar set of rules to adhere to when putting up an outfit with a denim shirt, but are a statement on their own when it comes to wearing it on an everyday basis or for more smart casual events.
Denim shirts can be worn with a jean, but never the same shade, where a darker option is preferred, and a pair of lace-ups, slacks on sneakers, and a denim shirt will never disappoint.
Types Of Shirts: Polo Shirt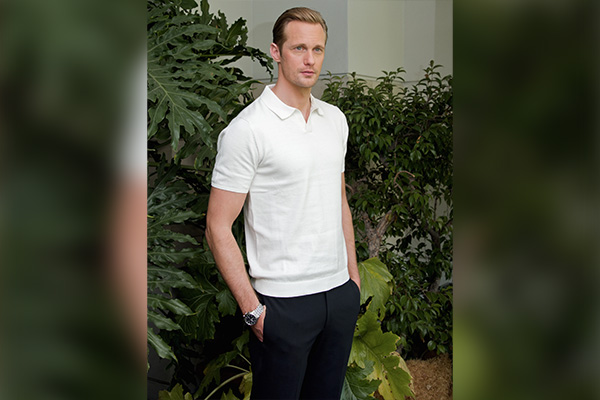 A preppier alternative to t-shirts, polos are great to wear with jeans, khakis, and chinos alike, where you can dress them up and down according to the occasion.
There are different types of polo shirts including where you can opt for slim fits and golf polos or more casual pique polos, which make an excellent choice for sports.
There is a huge array of colors which you can choose your polo shirt from, which will be available in block colors, or light and dark solids for you to choose from.  
Types Of Shirts: Henley Shirts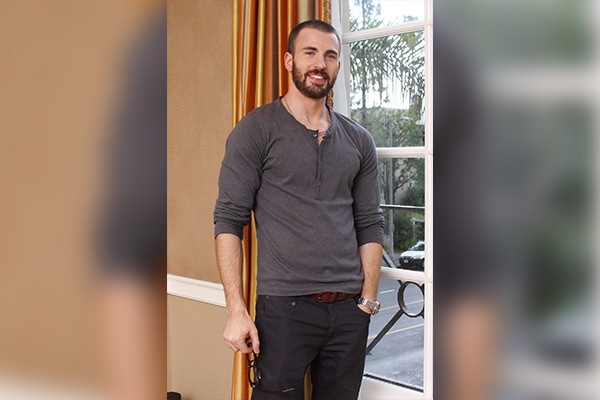 Henley's are usually long-sleeved, half button-up shirts for men with stretchy, mostly soft and comfortable material that make every man want to own one. 
It is best to go for a slim fit when buying a Henley and pair it with whatever type of pants you'd like to go with. The full sleeves shirt for men, also fits well with most outerwear so you won't have a hard time putting up an outfit with a Henley, which is why we recommend you get one, as soon as possible if you haven't already. 
Types Of Shirts: Linen Shirts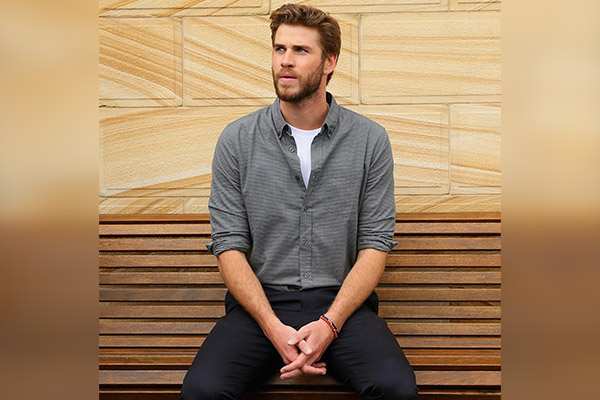 The importance of linen shirts cannot be upheld enough in the wake of summers when things get too hot for dressing decently. Polos and oxfords can usually get too thick to wear in the heat of summer so make sure you bag some linen shirts for hanging out at the beach, going out for a walk, and even indoor events. 
They can be found in full as well as half button-up styles where both can be adjusted according to the occasion and setting.
Types Of Shirts: Mandarin Collar/ Band Collar Shirt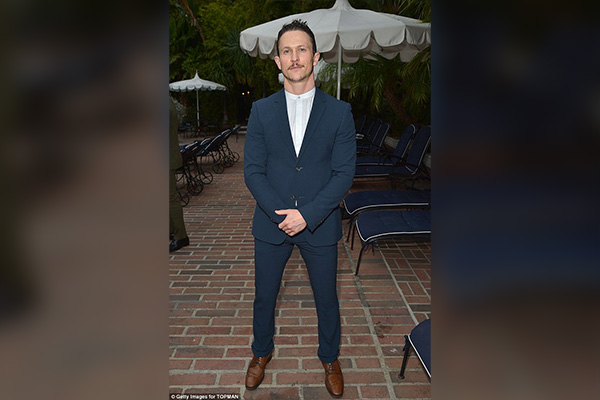 A ban collar shirt is a shirt with a collar band without the actual collar or fold-over. It's quite a stylish shirt for men, with all the right structures for it to fit in a formal event, but a boss vibe that makes its own rules.  
It may be obvious that you can't or won't be able to wear a tie with it but that shouldn't stop you from dressing the shirt in your own way. These include a pair of dark wash jeans or chinos and shoes to match the smart casual vibe along with a tailored blazer to complete the look.
Types Of Shirts: Jersey Shirts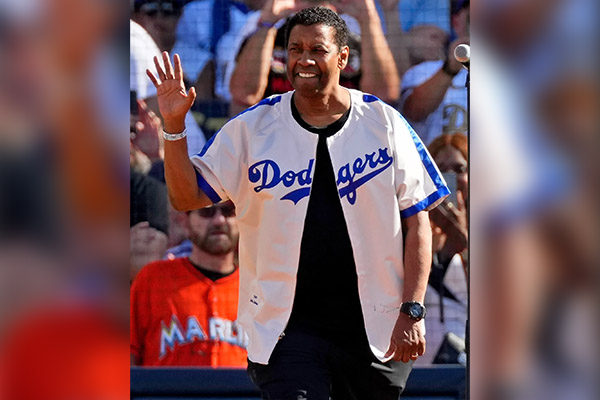 These types of shirts for men you wore to the games aren't reserved for supporting your favorite team anymore.
Since the 90s hip-hop style is back in fashion, powered even more so with Bella Hadid's street style, you have all the more freedom to wear it to your college and flaunt your love for the team and upgrade your school spirit. 
There are so many styles of jersey shirts, a different one for each sport. The main features of jersey shirts include emblems of your favorite team, and their respective colors to help you make a statement wherever you go.
Types Of Shirts: Sleeveless Shirts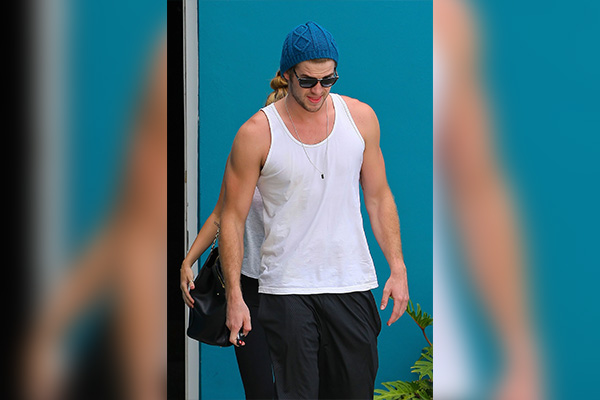 A form of a t-shirt, only more laid back, that can be worn during sports activities, and is more suited to warmer weather to help battle the heat when worn alone. A sleeveless shirt is not a shirt that every man is daring enough to wear on a casual day, but if worn effectively, the apparel can create an edgy look. 
It's also a good excuse for flaunting your biceps that you've worked on so hard, even your tattoos if you've got some. Sport it with baggy jeans, combat boots, and a leather jacket to create a baddie look. No sleeves and plain design mean that they can prove useful in creating layers during winter and serve as a functional undershirt.
FAQs – Types Of Shirts
What Are The Different Types Of Shirts Called?
Shirts are classified into many types. However, there are a few main classes that exist, which are further subdivided into different categories; button-down shirts, t-shirts, polos, and oxford shirts. Men's fashion shirts are categorized according to their design, fabrics, cuts, and whether or not they have a collar as well as what type of collar they have. 
What Type Of Shirts Look Best On Men?
It is difficult to generalize a few types of shirts for the whole race of men, but the best advice anyone could give you would be to choose a shirt that compliments your body shape. Shirts like polos, oxfords, and short sleeve t-shirts are a safe zone for all men. However, there are some riskier styles of shirts like the Cuban collar shirt and the Mandarin collared shirt, which one should approach with more caution. If chosen in the right size and styled properly, any shirt can look good on you.
What Are Full Sleeve Shirts Called?
Sometimes called the long-sleeve shirt, a full-sleeve shirt is one that covers the entire arm.  It can be a full sleeve t-shirt, Henley, as well as long sleeve button up and dress shirts, are often found in full sleeves. 
What Are Different Sleeve Lengths Called?
There are shirts with half sleeves, full sleeves as well as three quarters, which reach midway through your arm length, usually ending at, or a bit below the elbow. Sleeve length plays a crucial role in the type of shirt as well as where you choose to wear it. Make sure you choose the appropriate sleeve length for the occasion.
Should You Pop The Collar Or Not?
The million-dollar question. While you may be tempted to overturn your collar more often than a few times, popping your collar isn't for all types of shirts. A partial pop button-down shirt may look good for a laid-back look, but it is more suited to outerwear. Polos are a greater risk when it comes to popping the collar, so do it at your own risk.
What Do Shirt Prices Depend On?
The first and foremost factor is the fabric. Materials like silk and cashmere cost more than cotton or polyester. It also depends on the style of the shirt, for example, dress shirts and oxfords would normally be at a higher price than casual half-sleeve tees and jerseys. The quality of stitching, seams, and details are crucial to the pricing of the shirt, which are normally associated with higher-end or luxury brands.
What Makes A Great Shirt?
A great shirt isn't one that is bought at a great price but one that fits you well and suits the occasion. Look for a shirt with quality fabric and neat seams and always try on the shirt before buying or make necessary adjustments with a tailor in order for the shirt to fit properly.
Conclusion
There is a wide variety when it comes to types of shirts for men. Each style has further variations, allowing you to choose a shirt that conforms to your personal style.
Shirts like polos, oxfords, and even chambray, and Cuban collared shirts worn with chinos or slacks, make a dressy casual look, perfect for cocktail attire. 
Denim shirts and over shirts that could be any button-down shirt can be worn in layers to create a smart casual look and add more depth to your attire. Types of sandals or shoes you wear with your shirt are also extremely important to consider along with your outerwear.
The types of jackets you can wear with your shirt are also manifold, provided you are wearing the right one. Leather jackets can go well with flannels, button down even polos. Denim jackets will be perfect with t-shirts, button-ups, half button-ups, and practically all types of shirts, with the exception of chambrays and jean shirts.
The important thing to remember is to consider the occasion when considering the type of shirt, as well as what suits your body, and how you choose to wear it. Everything else comes second.