The 1920s, better known as the 'Roaring 20s' or 'Jazz Age' was an era marked by true extravagance, freedom, and liberation.
It was a decade of flappers, prosperity, freewheeling culture, and exuberance. Among other things, the decade is particularly remembered for its fashion trends and styles, many of which we continue to see in today's time.
So, it's no surprise that 1920s fashion is still so inspiring and rich, even after all these years. The best thing about it is that it didn't fit a single mold, or in other words, it wasn't restrictive in any way or form.
Simply put, fashion styles from that era have truly made a mark and will always have a special place in the world of fashion.
We've rounded up 15 popular trends of 1920s fashion for both men and women that truly represent the style of that time.
1920s Fashion: Flapper Dresses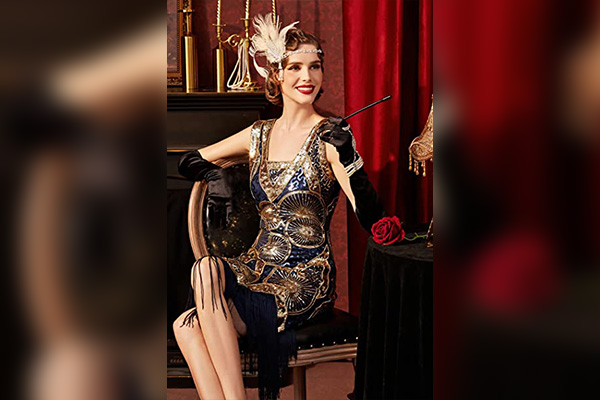 When you think of 1920s women's fashion, the first thing that comes to mind is the flapper dress.
The dress is named after the flappers of the 1920s, a term that refers to a group or subculture of young, energetic, freedom-embracing, and unapologetic Western women who were known for challenging the social norms of that time.
Flapper dresses brought about a shift in women's silhouettes, featuring long, knee-length skirts with creeping hemlines and waistlines that dropped at the hips. The dress became an evening staple for women and was also popularized as the ideal cocktail attire.
Oftentimes, these flapper dresses were paired with crystal beaded headbands for added glamor, mainly inspired by The Great Gatsby 1920s fashion looks. They were crafted from a variety of different materials such as taffeta, chiffon, and velvet, each of which offered a different overall look.
The flapper dress is the perfect option for wearing to a 1920s-themed party with the help of which you can tap into the whole Great Gatsby fashion trends of the 20s. Elevate your look with a long pearl necklace, a lavish headpiece, and any high heels.
1920s Fashion: Brimless Cloche Hats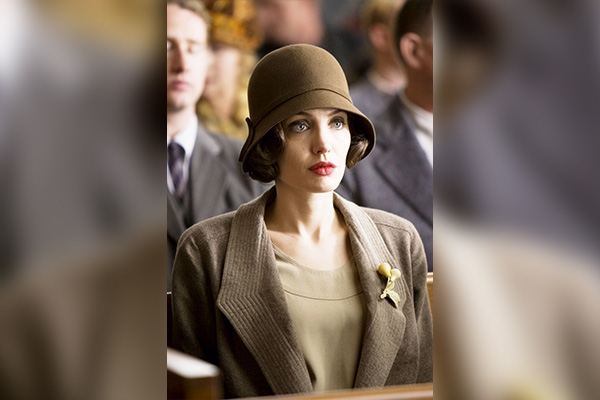 Hats were one of the most essential accessories for women in the 1920s and they never seemed to leave their homes without one. Among all the popular headwear options, the 1920 ladies' fashion is best known for brimless cloche hats.
These are tight-fitting bell-shaped hats that were designed by a Parisian milliner and French fashion designer called Caroline Reboux in 1908. They were typically made of felt or straw and were designed in a way that they would fall right above the wearer's eye.
Cloche hats were often paired with a popular haircut of that era, the Eton Crop. This haircut is a very short crop, slicked-down haircut for women and was ideal for showcasing the design and style of cloche hats.
The 20s women's flapper ensemble was simply incomplete without these bell-shaped cloche hats and had transformed into a must-have fashion accessory. Women often used to add sparkly brooches to their cloche hats to help add a touch of charm and glamor to the overall look and aesthetics of it.
1920s Fashion: Sportswear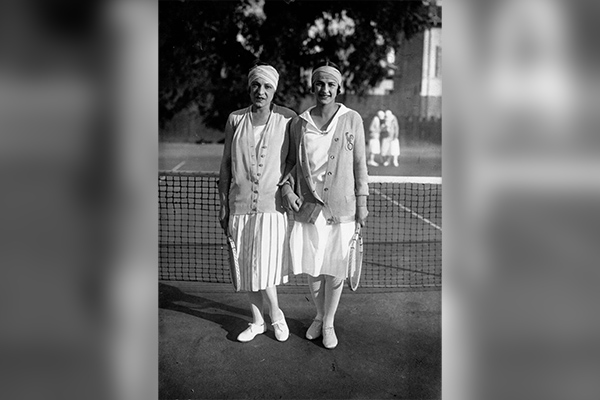 A popular trend in the 1920s fashion for women was wearing sportswear as daywear. Before the 1920s, it was considered acceptable only for men, but that notion changed during the 1920s and women started opting for sports clothes as daywear apparel.
One of the most popular sports for women of that era was tennis and thanks to famous 1920s athletes such as the French tennis player, Suzanne Lenglen, white pleated tennis dresses with short sleeves began to gain significant popularity.
She would often wear this ensemble on and off the tennis court which is what offered great inspiration to the masses to follow suit.
Soon enough, women began pairing white sleeveless vests with knee-length pleated skirts during daytime which ultimately became one of the top fashion looks for 1920s women. This golfer attire was completed with bandeau-style scarves tied around the head to keep the hair in place.
1920s Fashion: Robe De Style Dresses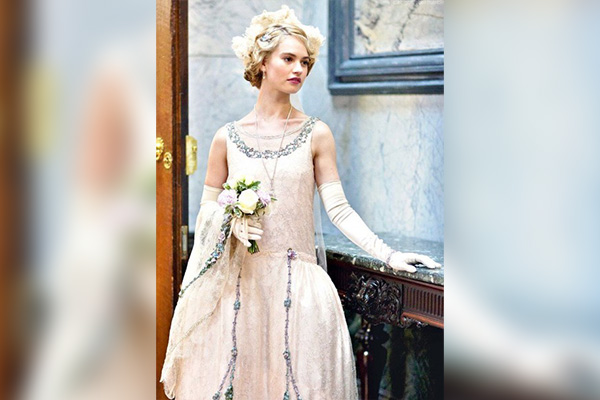 While flapper dresses are considered to be synonymous with women's fashion in the 1920s, another style of dress called 'Robe De Style' also made its mark in the 1920s.
Robe De Style dresses were introduced during the early 1910s by a French haute couture fashion designer named Jeanne-Marie Lanvin.
The dress featured a full-length, ankle-grazing skirt, a drop waist, and a close-fitting, slim, chemise-style top. It was made from a mix of materials including satin, velvet, and silk taffeta.
Pleats and ruffles were often added towards the hip area to give these dresses an added touch of oomph and glamor, which also helped give the impression of a fuller silhouette.
Robe De Style dresses had a touch of femininity and romance to them which was also quite prominent in the elegant aesthetic of the 18th century. Some varieties of this dress were also made from embellished fabrics which gave them an air of richness and opulence.
1920s Fashion: Dress Shirts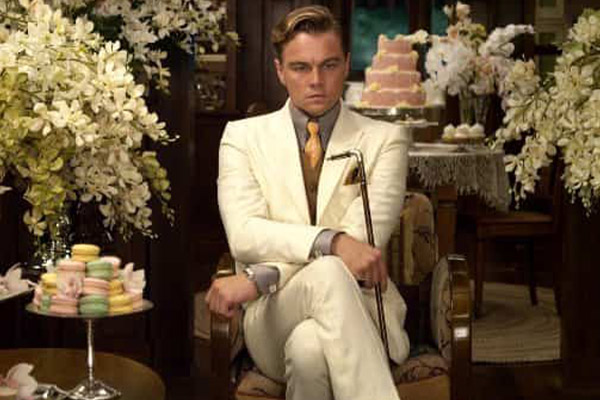 Dress shirts were one of the most significant parts of 1920s fashion for men which typically featured solid, pastel colors, but sometimes even had colorful vertical stripes in a range of colors such as sage green, pink, blue, lilac, yellow, peach, and many others.
Collars were round or pointed, but softer, and were available in both attached and removable options. Upper-class and older men usually opted for detachable collars, while younger men preferred turndown-attached collars.
Many types of shirts, mainly dress shirts, also featured the spread collar style, which is also regarded as the most traditional English look. This collar style basically comprises wider collar points that have an outward position instead of pointing down.
In terms of cuffs, men's dress shirts in the 1920s featured both single cuffs and double layered cuffs, which is also known as the French cuff. Sometimes, men would also add a collar clip or collar pin for added sophistication, as well as to keep the collar tips down.
1920s Fashion: Hat Galore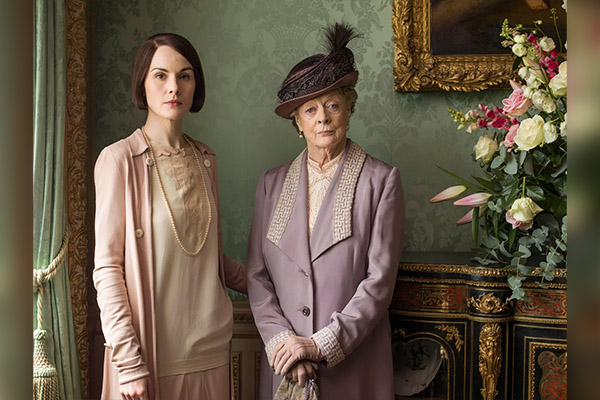 Like women, men were also rarely spotted without sporting a hat in the 1920s.
1920s outfits for males were complemented with the addition of a nice hat which, in most cases, was either a fedora, a derby, or a boater. Men's haircuts and hairstyles were also in sync with their hats where most men would opt for a flat, slicked-back look.
There was no shortage of men's hats during that era and the choice of hats was generally based on the season. For instance, the summer season was all about straw hats or stiff-brimmed, flat-top hats called boaters, and the winter season witnessed a whole Fedora hat galore, creating the characteristic 1920 men's fashion gangster look.
It is safe to assume that this hat indulgence was quite inspired by The Great Gatsby, and the iconic Gatsby look was typically created with Derbys, Fedoras, bowlers, and even newsboy hats.
Unlike women's hats in the 1920s, men's hats didn't offer a lot of variety which also makes sense considering the fact that men during that era weren't as wild or flamboyant when it came to their fashion choices.
1920s Fashion: Wool Sweaters and Cardigans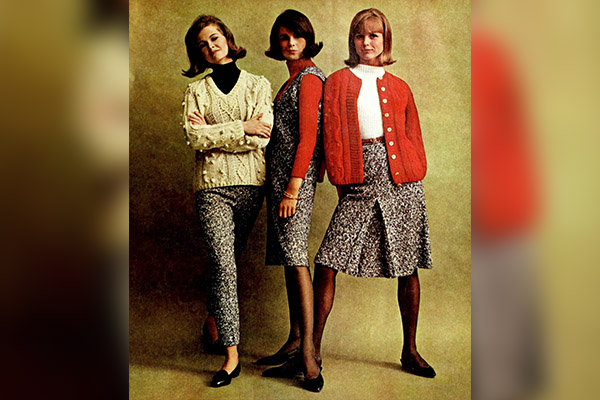 Knitted cool sweaters and cardigans exploded in popularity during the 1920s and became a part of the daily daywear 1920s attire for women.
The credit for the prominence of cardigans goes to Coco Chanel, the ever-famous French fashion designer who was greatly inspired by the knitted waistcoat that aristocratic men used to wear back then.
She wished to bring the same kind of simplicity and ease into women's clothing which ultimately led her to design the wool cardigan.
Wool sweaters and cardigans came in a variety of funky prints, textured weaves, and a huge range of colors. V-neck cardigans and sweaters, in particular, became very popular among women in the 1920s and they were typically paired with pleated skirts.
Gloves, scarves, and silk handkerchiefs were typically paired with these cardigans and sweaters, especially during those cold days when there was a nip in the air.
The sweater trend also entered the 50s fashion scene, featuring newer synthetic materials that were thinner in appearance. They were also shrink-proof which was an added benefit.
1920s Fashion: Bold Geometric Jewelry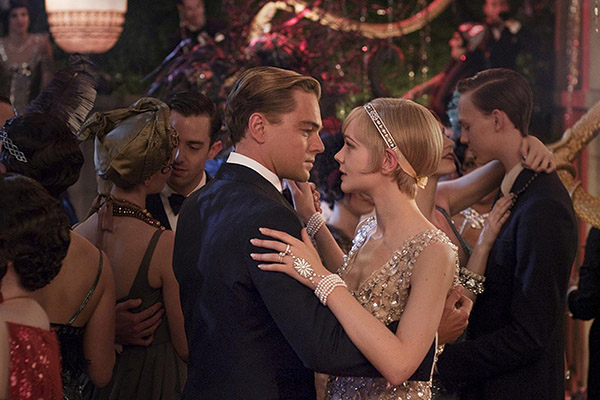 Women's jewelry in the 1920s was a world of its own, and was one of the reasons that contributed to the whole notion of the 'roaring 20s fashion'.
Bold, geometric jewelry gained a lot of popularity and quickly became a way of expression for women who would wear striking and loud jewelry pieces to express their bold, unapologetic, and rebellious selves.
One of the biggest jewelry trends of that time was 'art deco' which was mainly characterized by abstract designs, geometric shapes, and the use of gems and diamonds in rich, contrasting colors.
Other popular varieties include long, sparkling, dangling earrings, ornate gem brooches, snake bracelets, filigree rings, and Egyptian-inspired long bib necklaces with bells.
1920s Fashion: Oxford Bags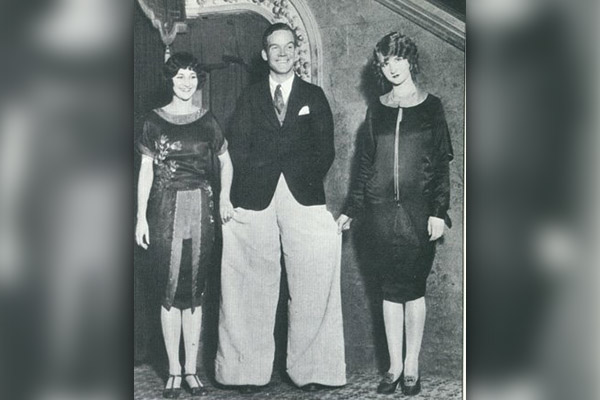 If you are a vintage enthusiast, you might be familiar with oxford bags. These are a type of loose-fitting, baggy pants typically made from flannel or any other similar lightweight fabric that dominated 1920s menswear.
Oxford bags were especially popular among younger men and college students considering how comfortable, warm, and easy to wear these wide-legged pants were. They were pleated at the waist and kept getting wider toward the bottom.
These pants looked great with sweaters, cardigans, and turtlenecks and soon became a fashion staple for dancers, singers, and English aristocrats.
They initially featured basic solid colors, but in time, their color palette expanded and were soon found in various plaid patterns and colors such as pale blue and light pink.
1920s Fashion: Formal Suits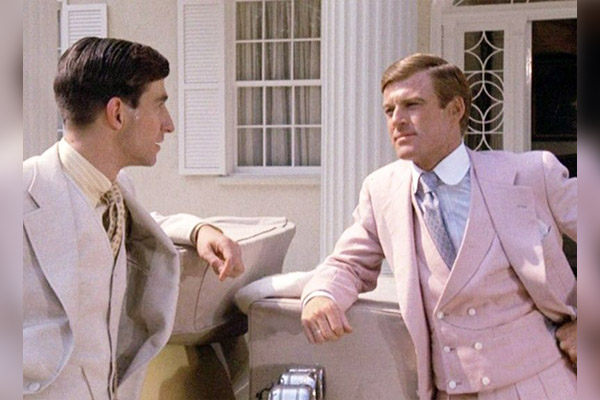 Men's formal suits were as relevant and popular in the 1920s as they are today. Similar suit styles are in right now as well, but more tailored and structured.
The formal suit trend during 1920s fashion for men was all about three-piece suits that were less structured than the suits in previous decades for added comfort and movement. These suits were the perfect outfit option for all types of events, be it an elegant dinner, a fancy ball, or a wedding affair.
Most men would tend to complete their formal look with a stylish top hat and Oxford shoes, and sometimes even a luxury watch to match their overall sophisticated aesthetic.
Formal suits were also a common choice for the workplace where men of all ages used to wear suits. These suits were slimmer in appearance as compared to the traditional styles with broad shoulders, and they gave off a more boyish vibe in general.
They were often worn with knit ties and bow ties to the workplace which helped complete the overall look.
1920s Fashion: Headbands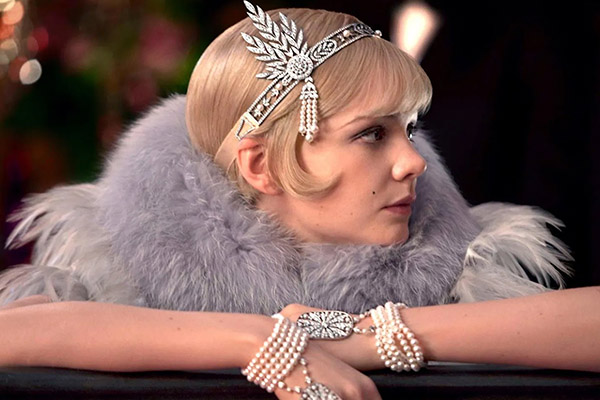 Headbands were all the rage in the 1920s, especially during the peak of the Jazz Age of that era. It was the ideal, go-to accessory for flapper dresses, and was adorned with feathers, metals, and precious gems. Headbands were also seen during the 60s fashion, and were worn by both men and women.
Women with bob cuts often used to wear crystal-beaded headbands as well as hair clips decorated with rhinestones to achieve a modern, trendy vibe.
One of the most popular types of headbands for 1920s women is called the 'wrap style' headband which features a single strand embellished with pearls, flowers, and other similar ornaments.
Headbands are also synonymous with the flapper fashion of the 20s where a popular accessory was the flapper feather headband. The accessory rose to prominence in the roaring twenties because it allowed women increased movement, but more than that, it glammed up their accessories and the overall look!
1920s Fashion: Mary Jane Pumps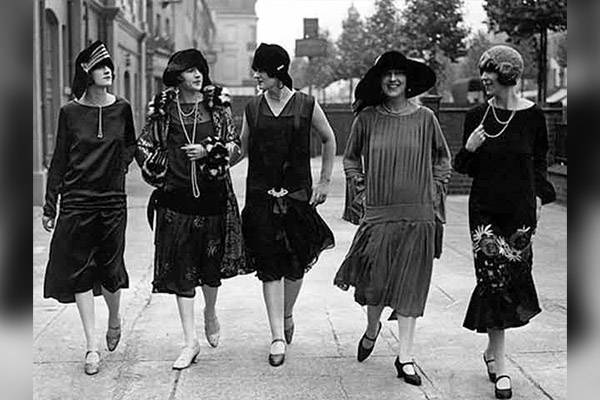 The 1920s fashion for women wasn't just about bold jewelry and flapper dresses, but also about iconic and timeless footwear.
One of the most sought-after shoe styles for women in the 20s was Mary Jane pumps, also known as doll shoes or bar shoes. These are closed, low-cut types of footwear with a strap across the vamp.
While these were ideally meant for little kids, the style became famous among older women as well, especially those who used to engage in dancing because the particular closed-toe design of the shoe with a strap aided them in dancing.
Some varieties featured a higher heel and more than one strap which made dancing easier and more convenient for women. Fancier versions of the Mary Jane pump shoes also had rhinestone buckles.
1920s Fashion: Wrap Fur Coat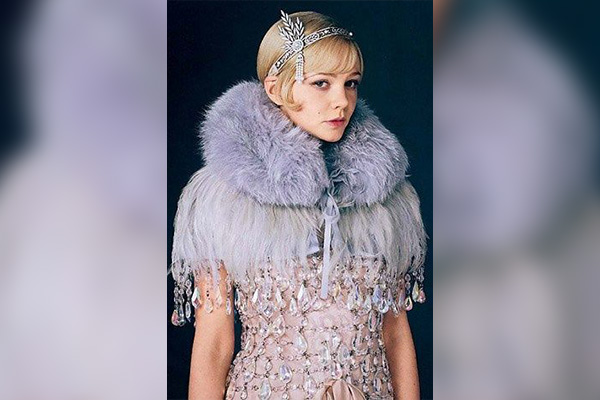 A woman's most prized possession, the iconic 1920s fashion wrap fur coat was one of the most popular winter coats among women and almost every woman had one in her wardrobe.
The wrap fur coat was very expensive and was considered a symbol of opulence and class. They were usually long and almost reached well below the knee, but there were shorter versions available as well.
These coats were majorly found in colors like blue, brown, tan, and black, and the most expensive varieties were crafted from mink, seal, sable, beaver, caracal, raccoon, possum, and fox.
From a fashion standpoint, these wrap fur coats had quite a luxurious aesthetic and vibe and looked ever-so graceful.
1920s Fashion: The Bob Cut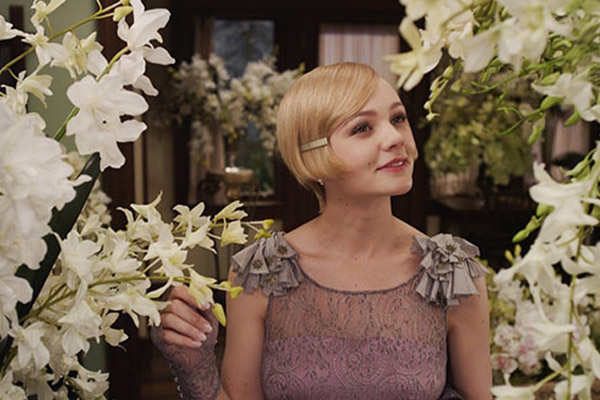 Fashion in the 1920s for women was all about embracing freedom and displaying rebellion in the face of social norms and conventions. This is the primary reason why the 20s bob cut, known as the shingle haircut, was one of the most popular hairstyle choices for women.
This haircut features a V-shaped bob that ends at the nape of the neck and also covers the ears. The surge in the popularity of the bob cut particularly took place after Irene Castle, a famous ballroom dancer cut her hair for ease and convenience.
Ever since the cute hairstyles known as the bob cut popularized among the masses and it became a symbol of independence as well as a form of self-expression among free-spirited women.
1920s Fashion: Plus Fours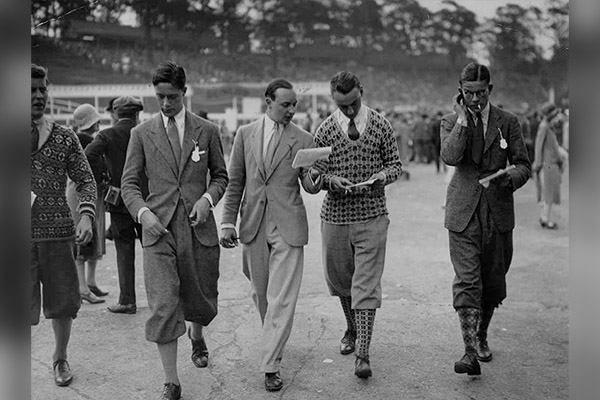 Like Oxford Bags, Plus Fours are also a type of relaxed, baggy trousers (also seen in 90s fashion men), but the only difference is that the latter has a shorter length and it's not as wide-legged as the former.
Plus Four pants are a variation of knickers, also known as traditional knee pants. Plus Fours are called so because they are four inches longer in length compared to traditional knickers.
These pants were typically paired with high socks and were especially popular among sportsmen and golfers. It was an ideal addition to the 20s golfer ensemble given how comfortable they were and allowed a great degree of freedom of movement.
Plus Fours pants featured quite a unique, bizarre mix of a careless style that was still so extravagant. When paired with pullover sweaters, these pants helped make quite a statement with maximum comfort and ease of movement.
Concluding Our Thoughts on 1920s Fashion
The 1920s was 'the' time for women to break free and challenge the rules and in doing so, they made the best use of fashion as an avenue to express themselves and be as creative, rebellious, and experimental as they wanted.
From the bob cut to bold, geometric jewelry to fancy knee-grazing flapper dresses, these are just a few examples of how women used fashion as a form of self-expression and to be true to themselves.
The 1920s also marked the beginning of men's fashion and is considered the 'Golden Age of Menswear'. The 1920s men's fashion was greatly inspired by The Great Gatsby and many aspects of men's fashion had similar elements.
Glamorous, confident, and bold – these three expressions best describe what 1920s fashion was all about. It was heavily focused on freedom of expression, particularly for women considering how women have always struggled against societal norms and expectations.