As a follow up to the great 70s fashion, the 80s was a decade of bright colors, big hair, and bold fashion choices. From preppy looks to punk rock styles, 80s fashion men were about making a statement. Garish colors, big hair, and outrageous clothing were the norm.
The 80s was also a decade of experimentation when it came to fashion. Men were trying new styles and taking risks with their clothing choices. And it paid off! The 80s clothes are now considered one of the most stylish outfits ever.
There were many different trends in men's fashion during that time. Do you want to know more about 80s fashion men and what did men wear in the 80s? Stay with us till the last line to know some amazing 80s male attire and whether they are back or not.
Let's get started.
80s fashion for men — Brief Introduction
80s fashion for men was all about breaking the mold. 80s fashions men were a stark contrast to the traditional styles of the 1970s. Men's fashion in the 80s was characterized by loud colors, big hair, and outrageous styles.
It was a time when men were not afraid to experiment with their looks. While some men's 80s fashion trends have come back in recent years, others are best left in the past.
Stranger Things, Netflix's hit show starring Winona Ryder and Dustin, brings back memories of 80s fashion of neon colors, khakis, flannel shirts, and weird hairstyles! If you want to learn how to dress 80s, all you have to do is watch season 4 of Stranger Things.
It displayed some pretty wild trends. Men wore their pants high on their waists and unbuttoned shirts to show off their chest hair.
The most popular hairstyle for men was the mullet, which was short in the front and long in the back. Neon-colored clothing was also popular, as well as ripped jeans and leather jackets.
The 80s looks for guys — Tom Cruise to Christian Slater, The Best From 80s fashion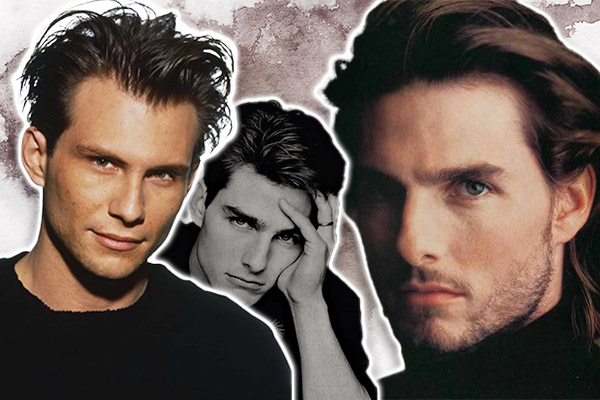 From big hair to acid wash jeans, there was no shortage of style options for guys back then. And while some of those trends might not be suitable for today's fashion scene, there are still some 80s looks for guys that can work.
With mind-blowing looks like Tom Cruise in Risky Business and Christian Slater in Heathers, it's no wonder many still look to the men's 80s fashion as an inspiration.
Today, one of the most iconic 80s looks for guys is the one sported by Tom Cruise in the movie Risky Business. The white shirt, undershirt, and suspenders combo is a timeless look that one can easily replicate today.
Another great option from the 80s is the Christian Slater look in the movie Heathers. The black leather jacket, ripped jeans, and white shirt is the perfect look for guys who want to channel their inner bad boy.
80s dad fashion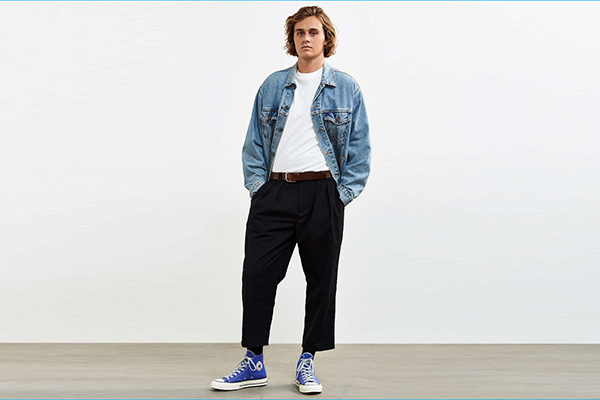 While the trends have come and gone, one thing that has remained popular is the "80s dad fashion." Whether you're rocking a pair of high-waisted jeans or a dad hat, there's no denying this style is comfortable, stylish, and practical.
If you wish to channel your inner 80s dad, Start with the basics: a pair of high-waisted jeans and a plain white tee. Then, add some dad-approved accessories like a fanny pack or a pair of suspenders. And don't forget the finishing touch with a pair of white sneakers.
With these basics in place, you can start to experiment with different looks. Try a denim jacket for a more laid-back vibe, or wear a button-down shirt if you want to dress it up. And if you want to commit to the 80s dad aesthetic, don't be afraid to rock a mustache.
If you want to try 80s mens style clothing, 80s dad fashion is always a good option. So go ahead and try it!
80s outfits — Best aesthetic 80s outfits
If you want to dress like you're straight out of the 80s, you need to know about the most popular outfits in the 80's. Let's take a trip down memory lane and revisit some of the most popular 80s outfits.
Here are some of the best aesthetic 80s outfits that you can rock today:
80s Men's Hip Hop Fashion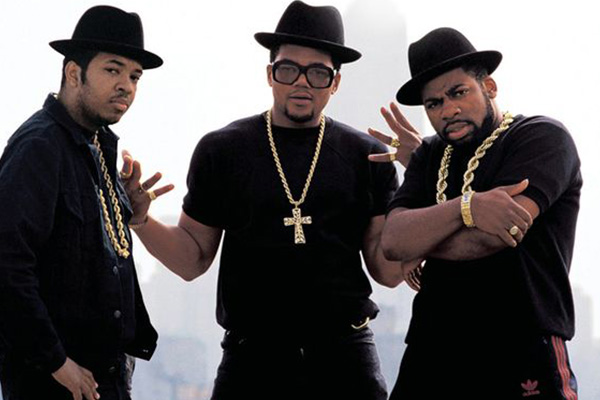 The 1980s was a defining decade for hip-hop culture. This was the decade when the genre first exploded onto the mainstream, with artists like Run-DMC and Public Enemy becoming global superstars.
It was also a time of great innovation in terms of style. Men's hip-hop fashion reached new heights in the 80s, with bold colors, unique patterns, and over-the-top styles.
Hip-hop fashion was a popular 70s disco style which continued to the 80s and is still popular today, including oversized clothing, tracksuits, and dad sneakers. While today we might call it "statement dressing," back in the 80s, it was just how people dressed. 
80s Casual Fashion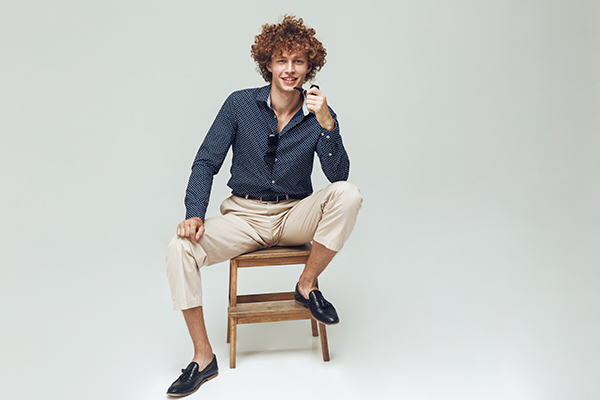 There were no rules when it came to dressing casual in the 80s. You could mix and match different pieces to create your own unique style to rock 80s fashion men.
One of the most popular trends in 80s casual fashion was wearing oversized clothing, which also became one of the most worn 90s outfits. This could include shirts, sweaters, and jackets. You would often see people wearing baggy pants as well. This trend was all about being comfortable and looking good at the same time.
Preppy fashion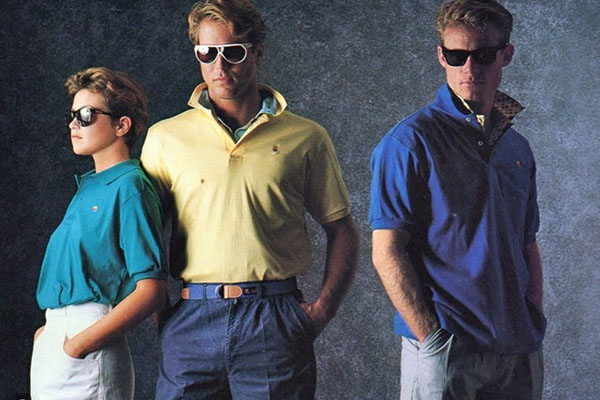 Preppy fashion is an 80s style clothing for mens that is typically worn by upper-class college students. The look is often clean and classic, with a focus on traditional fabrics and colors. It was popularized by films such as Animal House and Legally Blonde.
Today, preppy fashion is still popular among college students and young professionals. It is also seeing a resurgence in popularity among adults who grew up with 1980s mens fashion.
A button-down shirt, khaki pants, and a sweater are all staples of preppy style. From there, you can add in other pieces like a blazer or loafers.
Work out fashion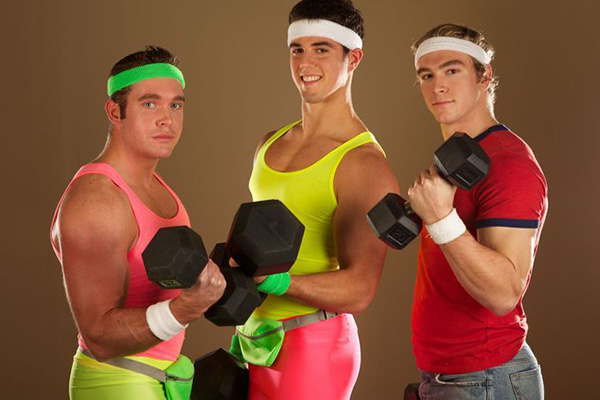 In the early 1980s – fashion and fitness collided, and the results were pretty amazing.
Suddenly, men were donning tight-fitting spandex shorts, leg warmers, and brightly colored tank tops as they pounded the pavement or hit the weights at their local gym. It was a style that displayed the concept of, "I'm fit, and I know it!"
For many men, the 80s fashion men were the golden age of workout fashion. And while we may not be able to rock those leg warmers anymore, we can certainly take inspiration from that era when it comes to our own workout style.
80s summer fashion men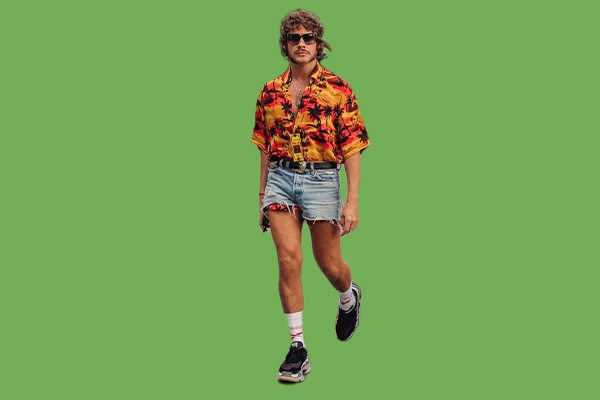 80s summer fashion men were all about being cool and comfortable. The most popular looks were either super bright and flashy or simple and laid-back. And, of course, there was always the option to go completely crazy with your look!
For those who wanted to make a statement, outrageous neon colors, big hair, and loud patterns were all the rage. If you wanted to keep things more low-key, dark denim jeans, white t-shirts, and sneakers were the way to go.
No matter what your style, there was definitely something for everyone in 80s male attire.
80s rock fashion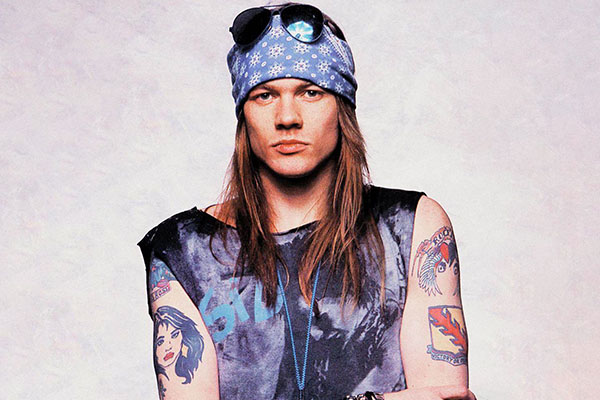 Looking to add a little edge to your style? 80s rock fashion trends for men will definitely turn heads. Many musicians became as famous for their style as they did for their music. Some of the most iconic 80s rock stars include Axl Rose, Bret Michaels, and Vince Neil.
Men wore tight jeans to show off their physiques and ripped t-shirts to show their tough side. Leather jackets were also popular, as they added an edgy look to any outfit. Bandanas were often worn around the head or neck, and many men had big, stylish hair. Men also rocked big hair, often styled into mullets or spikes.
80s Punk Fashion for Men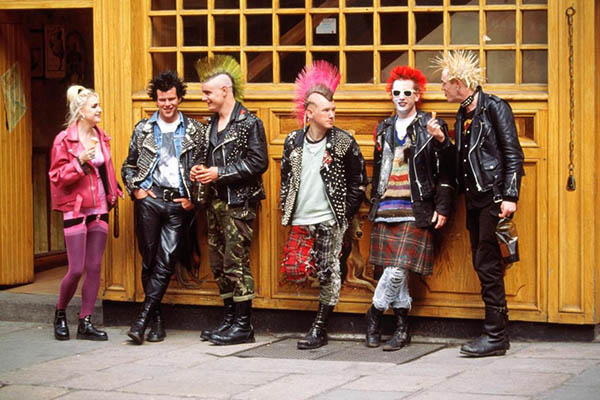 There's no doubt that punk fashion was one of the most influential styles of 80s and early 90s fashion. It was a style that rebelled against the mainstream, and it had a look all its own.
1980s men's fashion was all about DIY style, anti-fashion statement pieces, and unapologetic self-expression. The punk aesthetic was often aggressive and rebellious. Leather jackets, tight jeans, and band t-shirts were staples, as were Doc Martens and Converse Chuck Taylors. Many punks opted for outrageous hairstyles and make-up to complete their look.
If you're looking to channel your inner punk, don't be afraid to experiment – after all, punk is all about self-expression!
FAQs – 80s Fashion Men
What does a guy wear to an 80s party?
If you're planning to attend an 80s party, you'll want to make sure your 80s outfit is on point.
The party 80s men's fashion was all about big hair and bright colors. Think Madonna and Duran Duran. So, if you've got the hair, go for it! If not, a wig is always an option. As per 80s clothes, tight is better than baggy. Spandex, leggings, and skinny jeans are all great choices.
How do you dress like a boy in the 80s?
Are you thinking about how to dress as a boy for 80's day? 80s fashion men means to stick to comfortable fabrics and simple silhouettes. Second, don't be afraid to experiment with
Also, don't forget the accessories! A good pair of sneakers, a bomber jacket, and some cool sunglasses will complete your look.  
Why was big hair loved in the 80s? 
There's no denying that big hair was a huge trend in the 1980s. Big hair was a way to express yourself. In an era where self-expression was key, big hair allowed people to show the world who they were. Whether you were a punk rocker or hip-hop enthusiast, your hairstyle said a lot about you in the 80s fashion men.
Concluding Our Thoughts on 80s Fashion Men
Overall, 80s fashion men were all about being flashy and making a statement. Men weren't afraid to experiment with their style and really make an impact whenever they stepped out.
Different styles were popular at different times during the decade, and even within one style, there was a lot of variation. You could go for a preppy look or something more punk or grunge-inspired.
Even though some of the trends from this decade may seem a bit outrageous now, there's no denying that the 80s was a truly fashion-forward time period.