Wondering how to Dress 80s? Call it a fashion revival, a nostalgic walk down the lane, or an ode to everyday 80s fashion, Stranger Things has definitely plucked a good few strings of eclectic 80s fashion!
This popular American science fiction horror drama television series hasn't just given us incredible storylines, spectacular backdrops, gripping mysteries, and a whole world of monsters, but also shows us how to dress the 80s in normal clothes!
From bright clothes to bold colors to dramatic silhouettes, the show embraces it all while recreating many hallmarks of iconic 80s fashion in all its grandeur and glory!
How to Dress 80s: 80s Punk Fashion 
The 80s is a period that's known for many things, but especially for its punk fashion which was notably rebellious, to say the least.
It featured some of the most iconic pieces that we've witnessed in the world of fashion such as band t-shirts, studded leather jackets, boots, ripped jeans, and more.
The overall vibe of the 80s punk can be best described as edgy, bold, and intense with a whole range of eccentric styles.
This rebellious fashion style is still prevalent in today's time in its own unique way and has successfully managed to stand the test of time.
How to Dress 80s: 80s Neon Fashion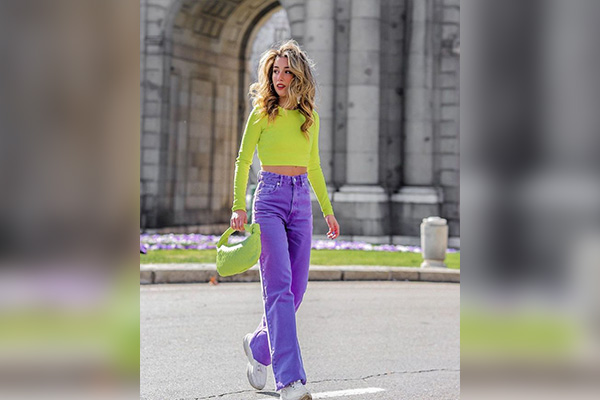 Neon fashion also received considerable popularity and recognition during the 80s, which we also saw in the show Stranger Things.
The neon trend is often considered one of the classic go-to's of that time when bright and in-your-face shades of greens and pinks were all the rage, especially among teenagers.
The loud shades did all the talking with other tones and shades kept to a minimum to let the neon stand out.
The skating rink scene in the show is what the 80s fashion was all about – characters rocking fitted outfits in a range of bright, vibrant pinks, neon green, and turquoise shades. 
How to Dress 80s: 80s Preppy Fashion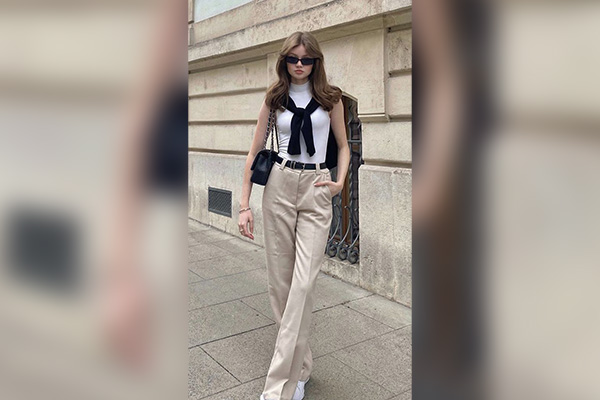 Classic, neat, pastel colors, structured silhouettes, and plaid prints are a few of the many ways to describe the 80s preppy fashion, glimpses of which we also saw in Stranger Things.
Preppy fashion is trending even today for its overall neat and clean vibe and appearance.
Neutral shades, pastel colors, knitted cardigans, and turtlenecks are some of the hallmarks of this fashion style and there's no reason why you can't recreate it with the clothes sitting in your wardrobe!
To complete your preppy fashion-inspired look, throw on a pair of sneakers or boat shoes, and some nice, light-colored slacks!
Dress Like You Are From the 80s With Your Normal Clothes
'The bigger and brighter, the better' probably best describes the casual 80s fashion and the whole vibe of that era.
The fashion scene of that decade had a lot going on from baggy harem pants and flared jeans to printed graphic t-shirts and jackets with padded shoulders. This might sound too incohesive and divergent in terms of style and fashion, but the truth is told, the 80s style was still harmonious at the end of the day in the ways that it united and came together with its bright and bold expression. 
Stranger Things takes us back in time, all the way to the 80s with its incredible fashion choices, among other things.
Every character gives us major 80s inspiration through their clothes at almost every point in the show, successfully inducing a wave of nostalgia as we see them absolutely rocking a range of 80s styles and outfits.  
If you are also obsessed with Stranger Things' wardrobe with its resurgence of the 80s multiverse fashion and are wondering how to dress in the 80s, here's how!
High Waist Baggy Jeans 
Jeans are one of the most classic and timeless wardrobe essentials, and there are no two ways about it. High-waist baggy jeans, in particular, truly stole the show in Stranger Things, especially when paired with a variety of different color-blocked shirts. 
This look is an excellent representation of 'when chic meets comfort' and allows you to dress like you are from the 80s with everyday clothes from your wardrobe without making any extra effort.
High-waist jeans paired with a ruffled plaid top, for instance, is a very 80s outfit that we also saw in the show. It's super simple, but also stylish and chic at the same time.
The best thing about high-waisted jeans is that they can be paired with so many different types of tops and no matter what you wear with them, they look great!
Jean Jackets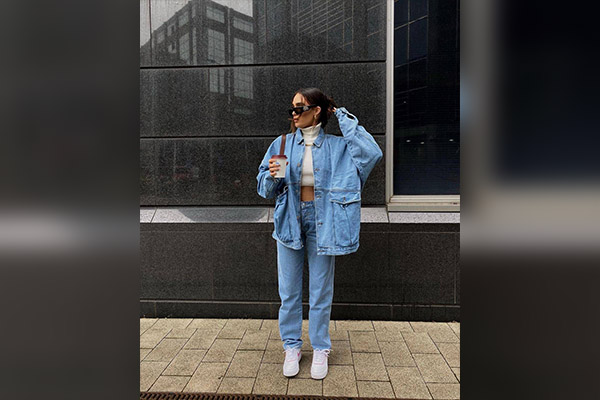 The ultimate wardrobe essentials, jean jackets are another timeless piece of clothing that most of us have in our closets. If you have one sitting in your wardrobe, you can easily recreate a cool, chic, retro 80s outfit with it.
Pair it with a solid-colored t-shirt, your favorite pants or jeans, and any cool sneakers you own, and there you have it, a classic 80s-day outfit!
Think of jean jackets as eternally chic. All you need to do is pair them with the right items and accessories, and you can dress like the 80s with normal clothes from your wardrobe.
Vintage Graphic Tees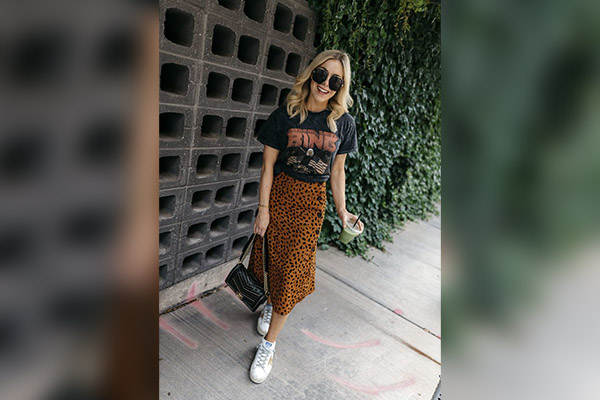 Stranger Things is all about teenage 80s fashion, and vintage graphic tees are a big part of the decade's fashion!
We see a variety of quirky, bright, and bold graphic tees that are super attractive and eye-catching, and can help one make the transition from pastels to loud, and vibrant colors.
The vintage t-shirts in the show were also associated with popular bands from the 80s such as Dio and Metallica, primarily because of the character's love for wizard metal.
This simply goes to show how the series has done absolute justice to authentic 80s clothes while also giving us some major style goals and inspirations!
Varsity Jackets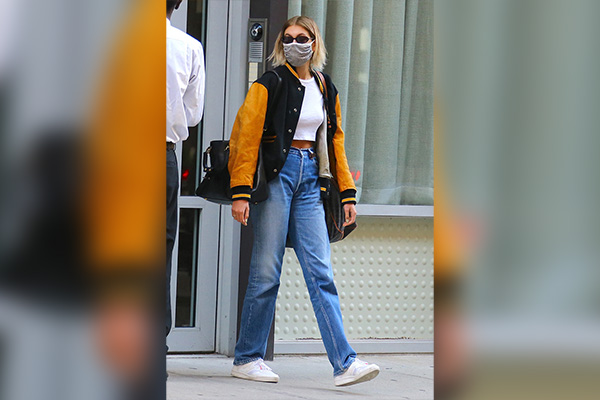 Embracing the American jock culture, Stranger Things brings back the iconic varsity jacket whose origin can be traced all the way back to the year 1865.
While these jackets might come across as a uniform, you can actually make a super cool style statement with them, especially for date night or night party looks.
Varsity jackets are also representative of the Y2K fashion, which, among many things, is all about making loud and unique style statements.
Flannel Shirts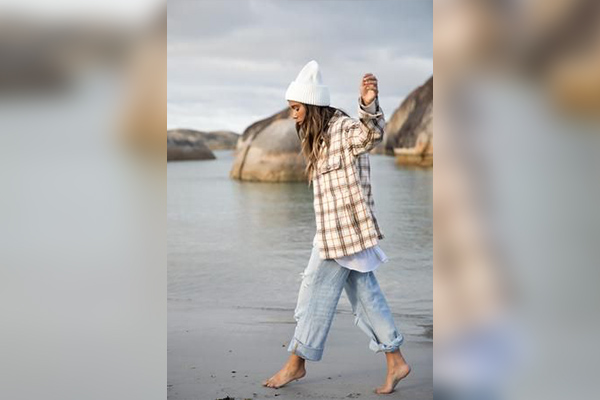 If you want to dress like the 80s without having to do much, flannel shirts are your best friend.
This is another classic wardrobe staple that has been around for years and at one point during the 1990s, it became quite a mainstream trend. Flannel shirts were also a huge part of the 90s hip-hop style and they seem to have stuck around for all the right reasons!
Stranger Things has done quite a resurgence of the 80s fashion through its use of such a huge variety of cool, chic, and comfortable flannel shirts where the characters in the show have rocked them to perfection.
Pinafore Dresses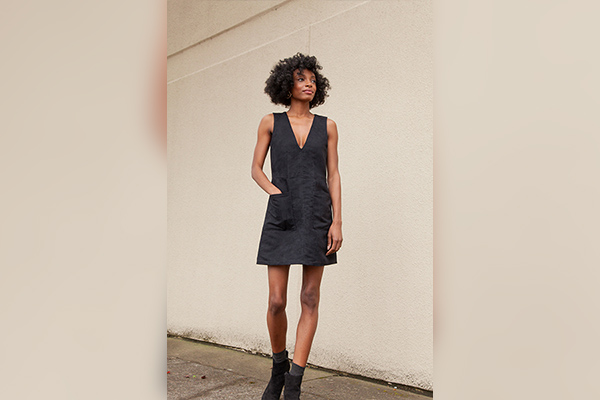 Got a funky pinafore dress sitting in your wardrobe that you aren't sure how to style?
Wear it over a plaid button-up and make an excellent style statement, thanks to the show's popular roller rink scene that makes this clashing combination so stylish and fashionable!
This could very well be your choice of outfit to wear to an 80s party for females where you don't even need to do anything extra or make any efforts to create a truly 80s-inspired look.
Suspenders and Scrunchies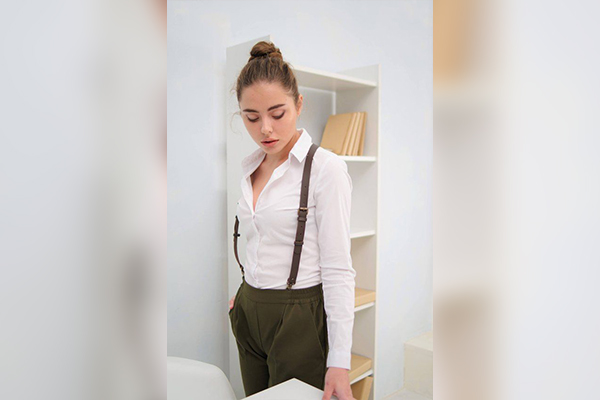 The 80s fashion for women wasn't just about wearing the right clothes, but also about how you style your hair to complement your outfits.
We see a fun, unique collaboration in Stranger Things between scrunchies and suspenders where one of the characters is seen sporting a bright neon scrunchie that she pulls off effortlessly with suspenders.
Criss-cross belts and hair accessories like scrunchies were such a huge 80s thing and were particularly famous for creating the classic mall-rat look and style.
The 70s style was also big on suspenders which swiftly transitioned into the fashion scenes of later decades.
Jumpsuits with Abstract Prints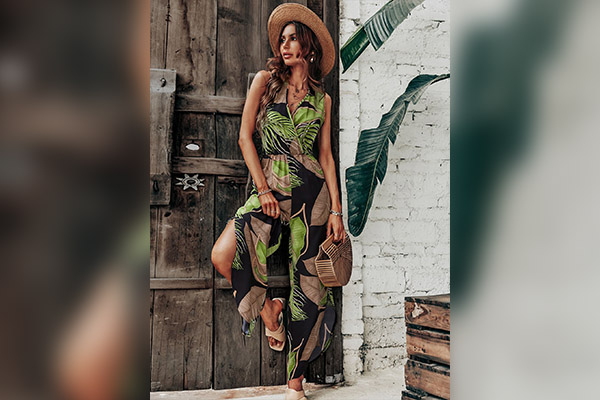 Another very popular outfit from this show is the abstract print jumpsuit in season 3 which is such a colorful, vibrant, funky piece that the character pairs it with a belt, Reebok sneakers, and socks.
Jumpsuits are such a wonderful piece of clothing to own anyway, for they look extremely flattering and can help you make a style statement without even having to make any extra effort.
If you wish to create that characteristic 80s look for women, simply get yourself a jumpsuit featuring a vivid, abstract look and you are good to go!
Oversized Tees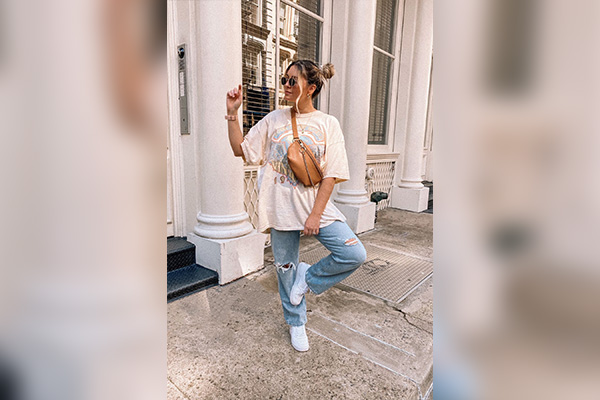 Oversized t-shirts were quite the rage back in the 80s and we have seen so many of them in this show. Oversized clothing has been a part of almost every decade's fashion, but when it comes to the 80s, graphic oversized tees took the lead.
Simply wear them over a pair of mom jeans or high-waisted baggy jeans, and you will find yourself dressed like you are from the 80s!
Double Denim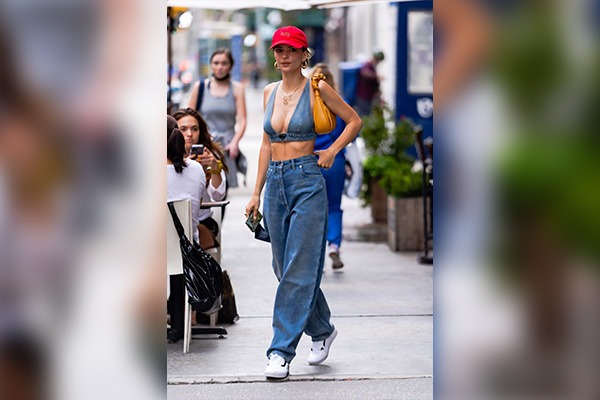 There's no denying the fact that denim is an all-time classic and features a timeless appeal with items like denim jackets, blouses, shirts, skirts, vests and so much more.
The double denim trend that was popularized during the 70s and the 80s takes the whole denim vibe to another level which we also saw in Stranger Things.
The iconic denim-on-denim look is often associated with bikers and heavy rockers, but if you wish to add a more edgy 80s touch to it, pair your denim jacket with your favorite jeans, a classic white buttoned shirt, black combat boots, and a necklace. 
Printed Hawaiian Shirt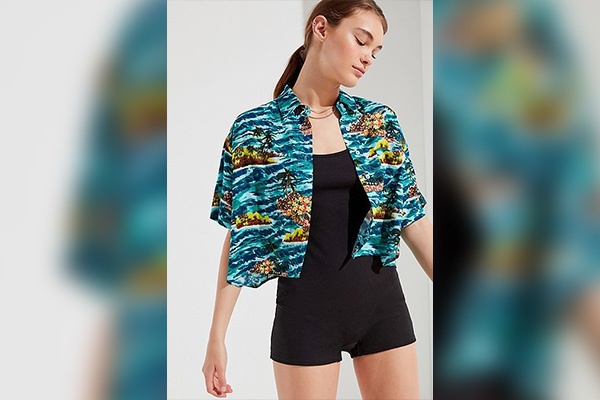 Also known as aloha shirts, printed Hawaiian shirts are another hallmark of the 80s fashion. They aren't just super cool and stylish, but they also portray such a carefree, comfortable, and easy fashion style. 
Hawaiian shirts are also a wardrobe staple and you most likely own more than one of these!
They are simply effortless when it comes to making a style statement and whether you wear them with jeans or shorts, they look equally amazing.
Oversized Blazers with Padded Shoulders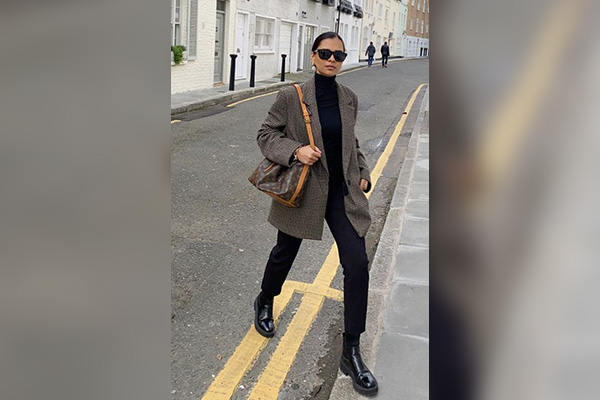 It doesn't get more 80s than big shoulders and everything oversized! After all, the era was known for its fashion motto; the bigger, the better!
Oversized blazers represent the classic 80s style for women and men both where the blazers often featured big, padded shoulders to create dramatic silhouettes.
The 80s blazer outfit is a characteristic look of the 80s fashion and is a mixture of both fabulous and glamorous! It breaks free from simplistic and boring styles, and gives you a chance to be fun and experimental with your fashion choices!
Leather Jacket and Ripped Jeans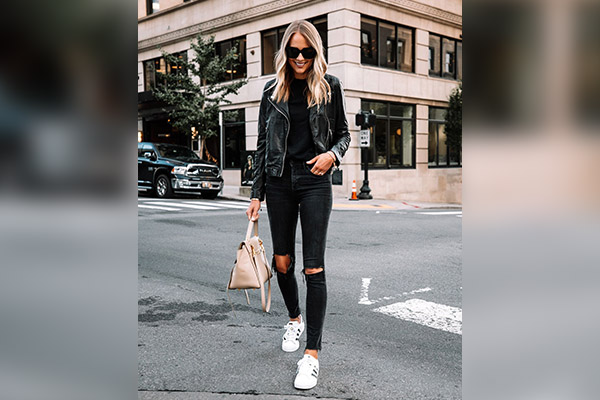 This is an iconic outfit duo that isn't only reminiscent of the 80s, but is even trending in today's world of fashion!
We all know leather jackets as 'the' quintessential clothing item of almost every decade's fashion and ripped jeans that mainly emerged during the 70s are another timeless piece that doesn't need any introduction.
Pair the two together and you have a great 80s-inspired outfit to rock at an 80s-themed party!
Bomber Jackets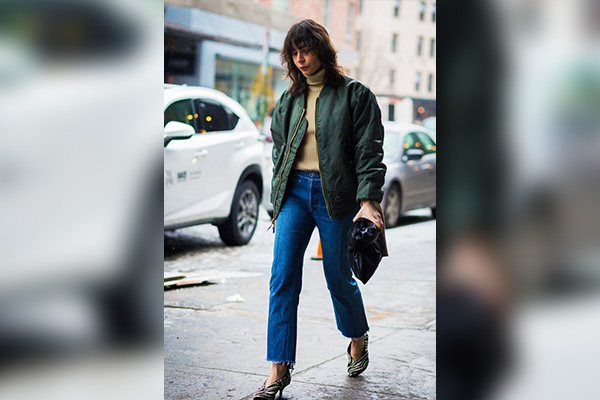 This is an ageless outerwear piece of clothing that almost every man has in his wardrobe and there are so many ways to add an 80s touch to the ever-popular bomber jacket.
The blue satin bomber jacket from Stranger Things has to be one of the most 80s-inspired clothing items, among many others. It features a sturdy collar style, rib-knitted cuffs and hemline, full-length sleeves, and a zipper.
It's a truly stylish and attractive bomber jacket, and if you also own one like it or one similar to it, you can pair it with your favorite jeans, or a striped polo t-shirt, add a belt to the waist, and complete the look with sneakers.
Pastels and Faded Colors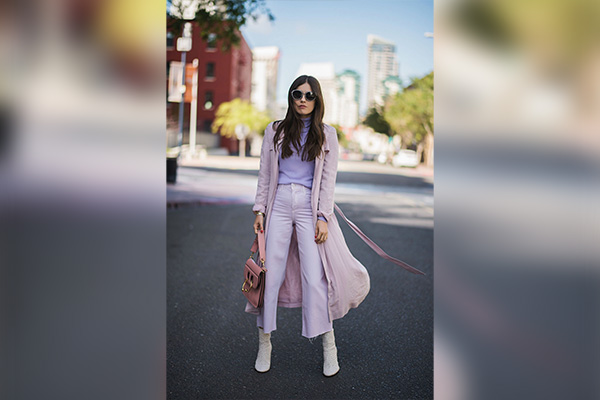 The show definitely gave us neon and bright color palettes to inspire your next 80s-themed outfit, but at the same time, it also displayed lots of faded colors and pastels which were quite a popular and powerful trend back in the 80s.
From light, pastel-colored shirts, t-shirts, and pants to faded jeans, you can't go wrong with these 80s wardrobe staples, be it for a casual day look or nighttime party attire. 
This color palette is ideal for women's 80s outfits, particularly for those who like to wear light, muted tones, and shades. 
How to Dress 80s – Wrap Up
Once you get past Stranger Things' riveting story and incredibly talented cast, you can't help but pause and go back to its wonderful fashion and style game that it puts across for us.
The 80s timeline really does take you back in time and even if you haven't lived through the 80s, you still get a huge sartorial sense of the 80s fashion especially given how the show stays authentic in terms of its wardrobe and clothing choices.
For all the Stranger Fans out there who don't just love the show for its storyline, but also its eclectic 80s fashion, you now know how to dress 80s in normal clothes!
The 80s fashion is so diverse and unique, you'll find a number of 80s-inspired clothing items right in your wardrobe, whether for casual daily wear, an 80s-themed party or to create the best 80s decades day outfit!
If you are more into current, ongoing fashion trends that feature some characteristics of the past decade, just find out what styles are in right now and recreate your favorite 80s-inspired outfit!