More often at times, wearing Hawaii style shirts can be deemed as cultural appropriation. However, if you are adopting a piece of another culture, then you need to make sure you are wearing it properly in such a way that shows your respect toward their culture rather than be taken as an offense.
Even though Hawaiian people are friendly and good-natured, it is important to remember the certain ethics of wearing Hawaiian shirts.
Wearing the garment in a native way will not only uplift your respect in their eyes but also help you lend into the crowd better and enjoy your vacations to the fullest
Here are a few packing tips for Hawaii, and how you should be planning your cute outfits on your trip to the city.
Hawaii Style: What To Wear In Hawaii?
Since the temperatures remain mild all year long, and particularly warm during the summers, you will have fun putting up your Hawaiian wardrobe together.
To spare you the burden of your luggage, it would be a good idea to opt for basics rather than what's particularly 'in' during the present times. However, no one will be stopping you from doing so.
Shorts seem to be one of the highlights of Hawaiian fashion, where you can pair them with your Aloha shirts or bikini tops to hang out at the beach or bar.
If you're wearing a bikini to a bar, it would be better to throw something on to spare you some discretion. It's not that Hawaiian people have a thing against showing skin, bikinis are just not the dress code for bars.
Apart from that, aloha sundresses are another thing that you should be looking forward to incorporating into your Hawaiian wardrobe, where the fun prints and breezy vibes really help you blend in with the Hawaii clothing style.
Since you're going to be spending a lot of time at the beach, it's good to have a handful of bathing suits by your side. Go for bright bold colors when choosing your bathing suits for the vacation.
Don't forget to lather yourself with sunscreen whenever you leave your hotel, because the days are sunny and bright in Hawaii, so make sure you're prepared.
Hawaii Style: Do Hawaiians Wear Hawaiian Shirts?
The million-dollar question for all those visiting the state for the first time.
Because the apparel has become so common outside Hawaii, where Hawaiian-themed parties are being thrown every other day in the name of having fun, foreign wearers most of the time forget who the style actually belongs to.
Hawaiian people have a love for apparel and sport it wherever they can, in all settings, whether casual or formal as long as you have styled it in the right way.
Along with aloha dresses (check from our list of different types of dresses), Hawaiian shirts are also sported by women since the garment is not reserved for men only. You can wear it along with a short, with a front tuck to create a more form-fitting shape.
Hawaiian shirts can also serve as over shirts or layers that you can wear with a corset or tank top along with jeans or a skirt and sandals to roam the Hawaiian streets. Create Hawaii-style nails and add accessories like a chunky necklace, sunglasses, and a straw hat to create cute Hawaiian outfits.
Hawaiian shirts come in different prints, some more colorful and bright than others, while others are more basic and versatile. Choose a Hawaiian shirt according to the event and place you are attending so that you know what you are getting into.
How To Wear An Aloha Shirt?
You can wear Hawaiian shirts in a couple of ways. Here's how you can wear the shirt in your native style without waving a tourist flag in the crowd.
When wearing a Hawaii shirt, try to stay simple and keep things to a minimum. The print is bold enough to speak for itself, so there's not much you need to do to make your outfit stand out.
Wear it with linen pants, shorts, or chinos, but don't tuck the shirt in, especially if you're a man. You can also wear it over a basic tee and a pair of khaki shorts and sandals to create a cool Hawaii outfit.
Hawaii-style shirts are usually what goes with brown, contrasting with the bright aesthetics and creating a cool outfit for Hawaii.
Try to wear the shirt in native style, and buy it from local stores where the authenticity of the Hawaiian shirts will be evident in their design and details. These include wooden buttons instead of plastic ones and Hawaii residents usually opt for silk or cotton ones instead of polyester. The fit is usually bought one size bigger than the traditional Hawaii style.
Even though it is good to flaunt a brightly colored Hawaiian shirt with all its cool aloha-themed prints from time to time, you will need to have something more basic and discreet to wear elsewhere.
If you want to follow the Hawaii style but at the same want to look rich, do not go for an all-print outfit. Your outfit will look uncertain and will be on a clash, and won't paint a pretty picture for onlookers.
So make sure you keep your Hawaii style shirt the center of attention in your outfit, pairing it with simple pieces to create aesthetic summer outfits that are a love language on their own.
Hawaii Style: What Do People Wear In Hawaii
Hawaii people are fun and gentle folk who have a great sense of style to accompany their carefree spirits. Here's how to dress in Hawaii and a few outfit ideas to take your style game to the next level.
How To Dress For Hawaii?
Aloha Style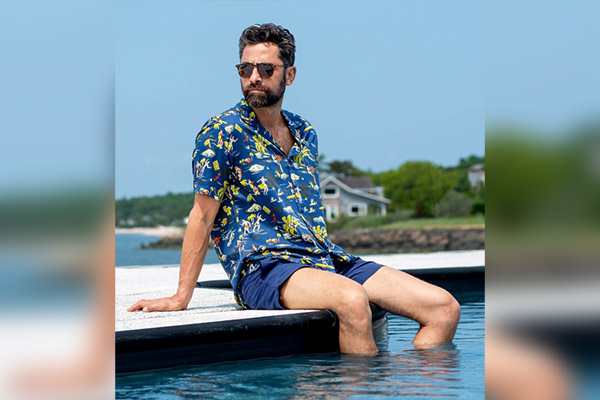 Hawaii style often called the Aloha style is what seems to be the dress code for most places around Hawaii. This is a mix of casual and dressy outfits that allow you to move around and have fun all the while looking on a fleek.
These include Hawaii-style dresses, with flowy cuts and cool prints to enrapture the Hawaii spirit, as well as dressy separates, and jumpsuits to wear at restaurants and bars alike. You can obviously tone it up and down a bit according to how high-end the place or event is that you are attending.
Aloha style for men includes the basics of cocktail attire, including polos, chinos, and khakis. Linen pants are also a particular favorite among Hawaii men along with aloha shirts which are best worn in solid colors and minimalist patterns if you're looking forward to capturing the native Hawaii style.
Simple Solid Shorts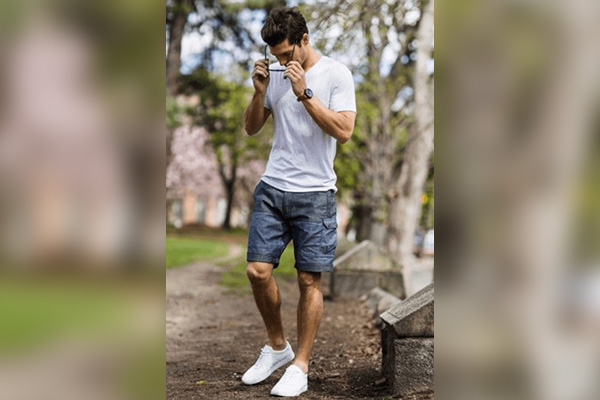 Another signature garment of what Hawaii people wear on a regular basis are simple shorts that prove quite useful in keeping the heat at bay and that too in style.
When packing for your trip to Hawaii, make sure you've packed a pair of solid shorts to keep you company in the warm sands of Hawaii, which will also make great outfits with your Aloha shirts.
Linen Pants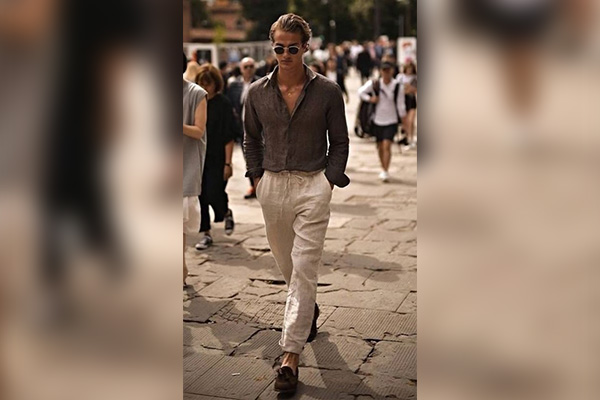 Packing a pair of full-length linen pants or chinos is also encouraged since the temperature tends to drop at night and the wind usually comes off as stronger especially if you are planning to hang out at the beach.
Linen pants will also go well with your Aloha shirts as well as polo shirts to create stylish hawaii attire.
Don't Mix And Match Patterns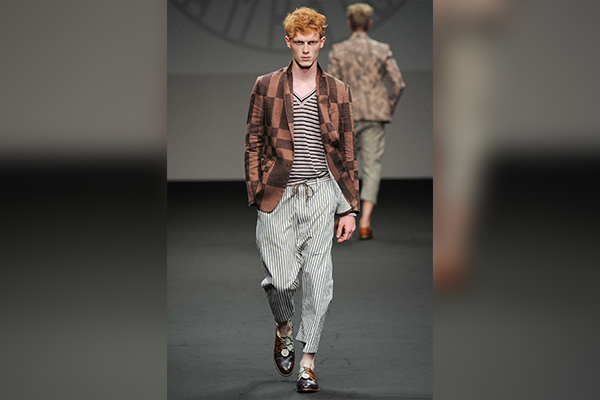 You don't want your outfit to be looking as if it's waging a war against itself. This is what the mix-and-match patterns imply.
Try to keep your outfits simple, where contrasts will look better with your Hawaii-style shirts than printed or brightly colored shorts. If you're wearing your aloha shirt over a t-shirt or tank top, then make sure it is solid and neutral-colored to keep the aloha shirt the highlight of your outfit.
Don't Get A Sunburn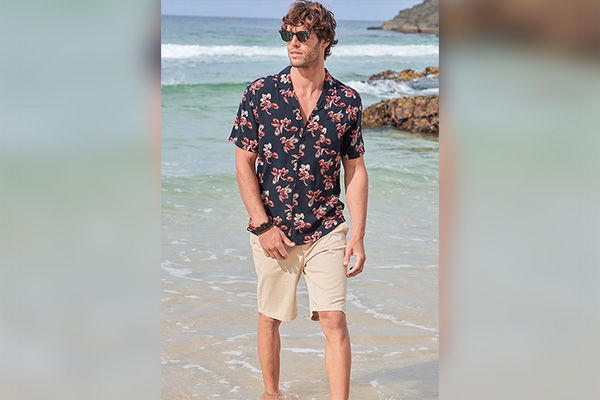 When the desperate time calls for desperate measures, please don't go as desperate as going for a sunburn instead of a healthy tan. Lather yourself in generous amounts of SPF, to protect yourself from the bright sun of Hawaii, and if you're getting impatient, opt for a tan spray instead.
But please, don't forget to wear your daily dose of SPF.
Best Shoes For Hawaii
You'll be on your feet for most of the time on your visit to Hawaii, so you want to make sure you've brought the right pair of shoes along with you.
Please don't go for closed-toe shoes, unless you are willing to get blisters on your feet. There will be times when you will need more sturdy shoes to help you on a hike, for which you will need to pick the right pair of shoes for your trip.
The locals usually sport a pair of flip-flops that are found pretty cheap in local stores on almost every corner on the street. You can either go for those functional and portable ones or opt for a fancier, comfier rainbows that are typically more expensive than the local "slippers".
Concluding Our Thoughts on Hawaii Style
Hawaii style is pretty easygoing as the people around there, where you won't be scrutinized for your fashion choices.
However, it would be better if you opted for a more native style to enjoy your trip to the fullest. You will have an easy time blending in with the locals, and also earn their respect when they see you making an effort in embracing the Hawaii clothing style.
Since there is no hard and fast rule in Hawaii, it would do you good to keep your style original and basic.
Hawaii style clothing doesn't ask you to venture across your comfort zone if you don't want to, since aloha shirts are approached with skepticism and caution by most men and women, but also doesn't stop you from experimenting.
The main style tip to remember while packing for your trip to Hawaii is to have fun with your wardrobe and a wardrobe that allows you to have fun.