The 90s Hip Hop fashion is marked as the golden era of hip hop music. Not only did it witness the rise of some incredible music stars, but also their styles which were adopted willingly and vigorously among the public. Much of the people started copying their favorite 90s hip hop stars and their influence can still be seen as of today.
Evolution Of The Male 90s Hip Hop Fashion, Street Style Version
The 90s hip hop street fashion evolved a few many times in its glorious ten year period, both in men and women fashion. Even though the interest had become lost for grunge music, in the mid 90s, the style adopted by the hip hop music stars continued to make way for casual street wear.
Sportswear was yet another major fashion trend in the 1990s, where it was influenced by the introduction of new musical subcultures and their stars, including hip hop and rap. Oversized jackets, baseball caps and basketball shorts were all included in the hit wear of the 1990s.
The latter part of the decade witnessed a blend in casual and formal clothing. Khaki pants were worn alongside shirts and blazers, where shirts were often left untucked, for a chic yet effortless look.
The Best Of 90s Hip Hop Fashion
The 90s were the time of some of the best and worst clothing items and trends, some of which are still followed to this date.
Timberland Boots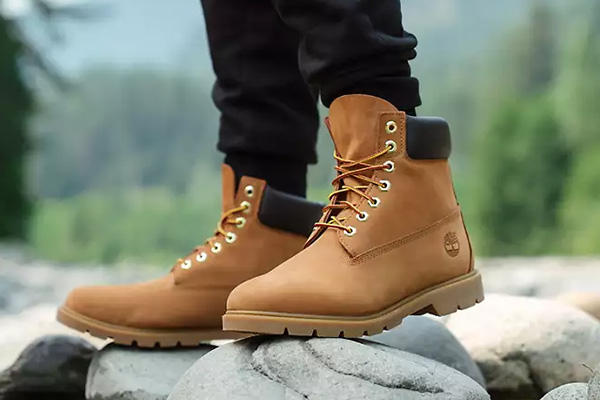 The tough leather boots coupled with the laces going around the middle, were an item flaunted by every hip hop music star and rapper dating back in the 1990s. Not only were they an amazing addition to your wardrobe but also extremely practical for outdoor wear, due to their durable nature and comfortable design and shape.
Worn by stars and common folk alike, Timberland boots became a fashion flurry on streets as well as the showbiz industry.
Puffy Jackets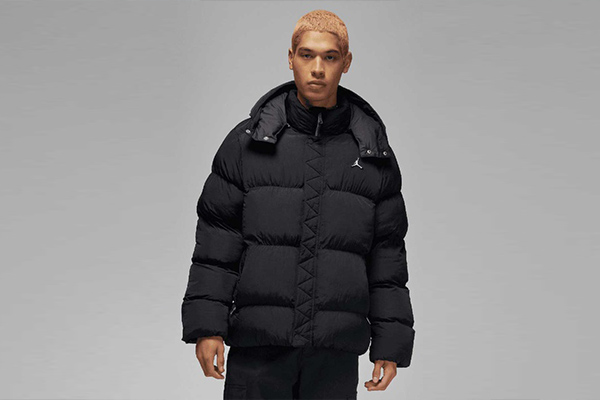 Puffy jackets were the perfect way to combat harsh New York weather conditions and were made popular by the hip hop stars, due to the big and baggy styles that were the fashion of those days. Of course, there were many other types of jackets, mainly leather jackets, but puffers made their presence felt.
Their interior was thick and wooly while their exterior consisted of a smooth material that lined both the inside and outside of the jacket, meaning it could be worn for both practical and fashionable purposes.
Plaid Jacket and Shirts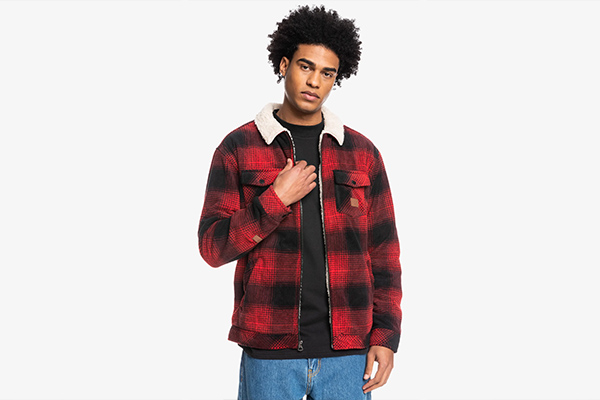 Best worn oversized, plaid jackets coupled with flannel tees was another go to in the hip hop urban 90s fashion and still survives to this day. Snoop Dog, Jonathan Brandis and Kurt Cobain were among the celebrities who wore them either tied around the waist or threw them over their shoulders.
Oversized clothing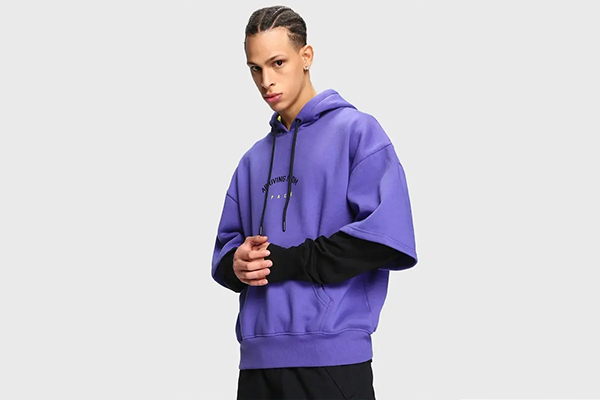 Bigger than the usual was a trend particularly favored in the 90s men's fashion.
Whether they were t-shirts, jeans or hoodies, oversized, androgynous clothing captured the free spirit of the hip hop 90s street style fashion.
Military Clothing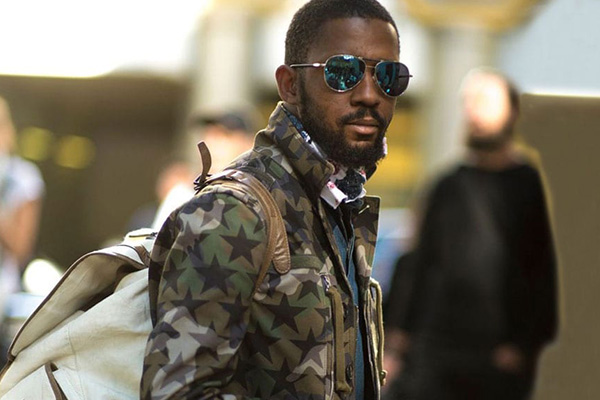 Another big feature of the 90s men's fashion was the addition of the camouflage print to clothes, including tees, hoodies and even cargo pants. The print was neutral and looked good with practically anything it was combined with.
The term military clothing did not apply to only prints but also the cuts and designs worn by military officials, including cargo pants, heavy jackets and basic tees.
Snapback Caps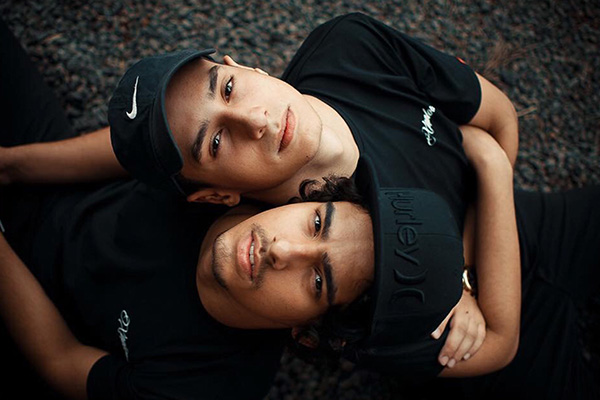 A trend that became popular in the hip hop urban early 2000s fashion, snapback caps came to life with the BelAir show starring the young Will Smith, who wore the hat back to front. The style was incorporated by many and became popular in the 90s hip hop fashion for men, where they enjoyed it by wearing it with any street style outfit of their choice.
Dungarees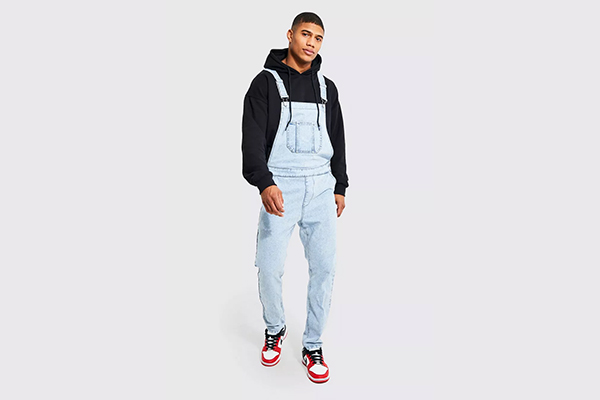 Perhaps the most spectacular thing about the male 90s hip hop fashion was the ability to turn the most practical outfits into bold fashion statements.
And the Dungarees are no exception. Made mainly for comfort during working hours, the jumpsuit was turned into a popular fashion trend by the 90s hip hop music stars and sported by heart throb actors like Tom Cruise and Brad Pitt.
Bucket Hats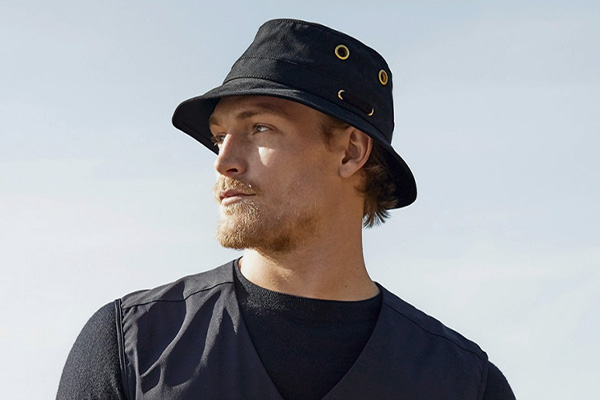 Another popular headpiece in the hip hop street style 90s fashion, was the Bucket Hat. It comprises a loose, flimsy top instead of the hard rimmed one of a cowboy hat, and has a loose low brim that falls on your face. The width of the brim you opt for can vary.
Also called the fisherman hat, it was opted by rappers and hip hop stars where it was worn with bright colors and loose clothing.
The Worst Of 90s Hip Hop Style
While the hip hop 90s urban fashion brought about some of the best trends in street style fashion, it also brought about the worst.
Sports Jerseys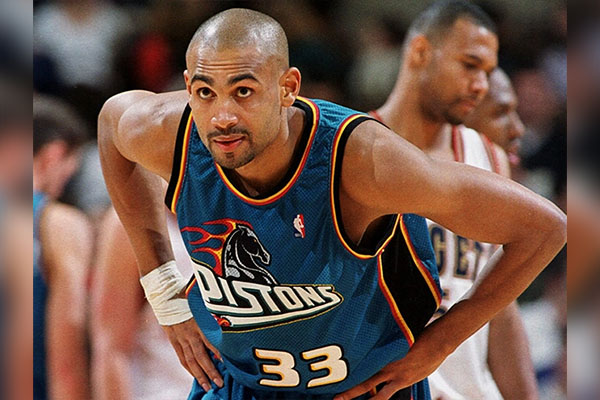 While oversized clothing made it to our favorites list, sports jerseys were a closet item that just made us go "argh".
Why you may ask?
Well for one thing, they came in extremely hideous colors. The design was all off and the exposed seams were enough to make us cringe. The shape was also unflattering and did not seem to compliment any body type.
Pelle Pelle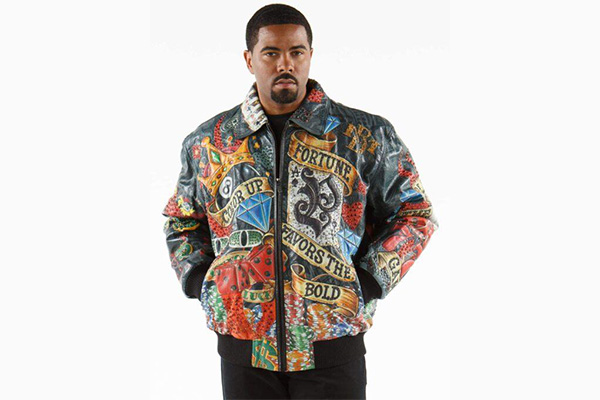 An outerwear leather company, that gained immense popularity in the 90s urban fashion, for the wide baggy pants and jackets it introduced in the urban markets.
You might want to think twice before picking this male 90s hip hop fashion item for yourself, since loose leather jackets are and should be a big no. The same goes for baggy jeans that threatens to fall off any given moment because of the way it is typically worn.
A bit pathetic, really.
Kriss Kross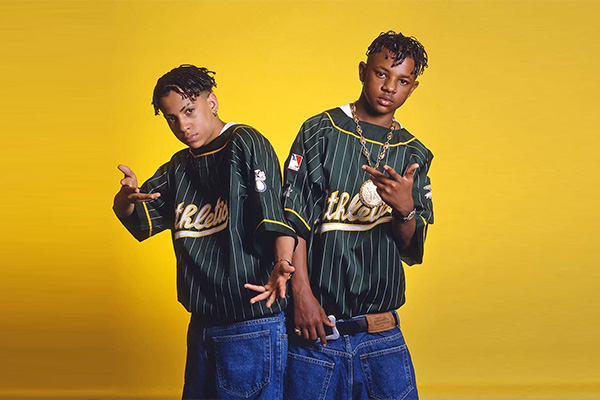 This was the name given to the 90s hip hop fashion trends initiated by the rap duo named Kris Kross, the most popular being wearing baggy pants backwards.
I know. It is actually as bad as it sounds.
Not only was it the signature style of the band members worn in multiple music videos but also became a hit member of the 90s hip hop urban fashion, accepted and adopted by millions.
A reason which we'll never come to know why.
Velour Tracksuit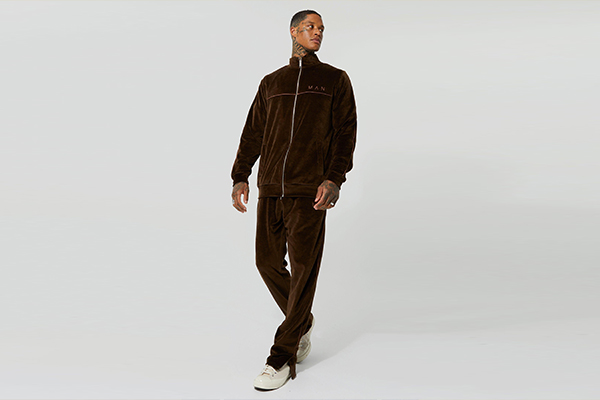 The Velour tracksuit was an edition to the 1990s street style fashion brought about by the hip hop musicians Melle Mel, in their fashion shoot for Adidas in which they paired their sporty outfits with bucket hats, converse, and added some bling bling with the help of heavy chains and rings as was the signature style of rappers.
Not only is the style incredibly tacky, but also ridiculously expensive, for something made out of plain jersey material.
Bandana Clothing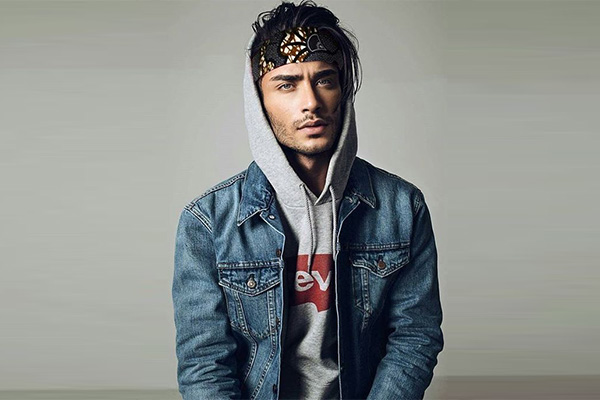 Perhaps the worst way to manipulate cultural prints came in the form of bandana clothing.
A piece of bright coloured clothing usually associated with the gang culture of West Coast America, were embellished with similar yet distinct patterns over the fabric.
While they looked incredible, worn as an accessory, incorporating their designs and prints into whole outfits just put a damper on the whole purpose the bandanas are meant to serve which is to stand out.
What should you wear to a 90s party?
The 90s were all about going out of the way to where you could stand out. It marks an important turn in the world of fashion where it was less about the rigid rules one should follow when donning themselves with garments and more about going out of the way to make a point; the point being to truly express themselves.
Trends were made for rebelling against the norms, a spirit and purpose that has allowed much of the trends to follow to this day, and some of which are yet to follow.
So here are some 90s hip hop party outfit ideas, which you can take heed of, the next time you are invited by a friend.
Graphic Tees And Plaid Shirts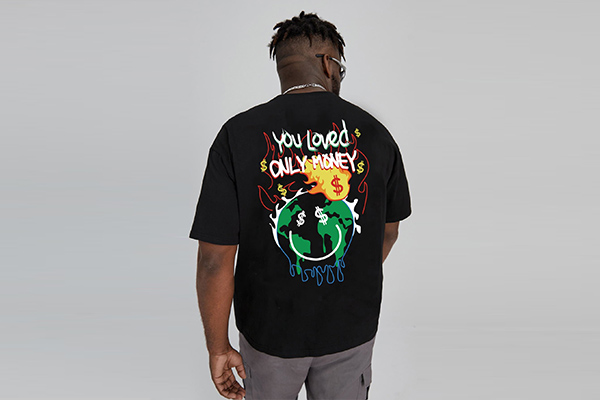 The bold graphic designs on t-shirts were a popular ensemble among the 90s hip hop urban fashion. The thing with graphic tees is that you don't need to do much to make them stand out, with all the bright colors used in them.
You can pair them with a plaid shirt tied around the waist or thrown over the shoulder for the perfect 90s hip hop 90s street style fashion look.
GO BIG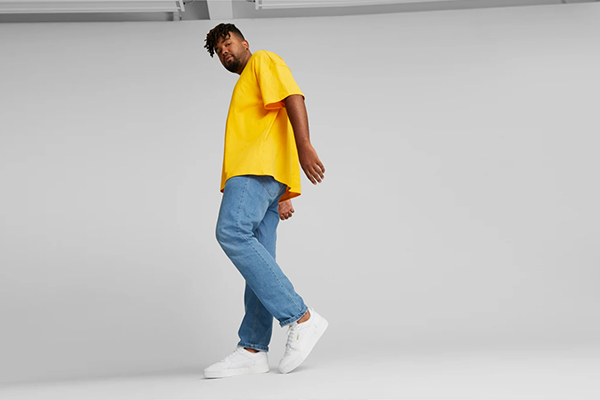 You can never go wrong with oversized clothing when it comes to hip hop 90s outfits. Whether it's jeans, t-shirts, flannel shirts or tracksuits, don't be afraid to go big with a 90's street style party outfit.
Get Battle Ready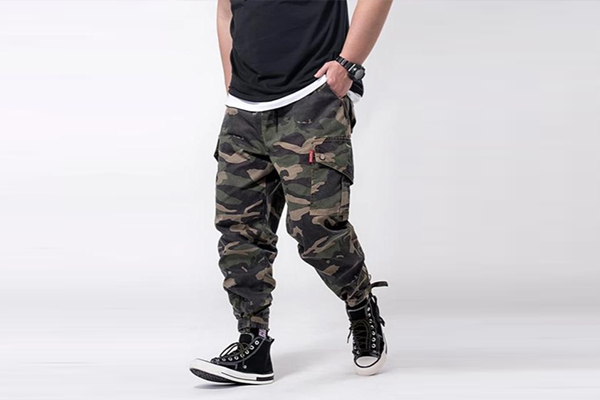 As mentioned earlier, military style was the way to go in hip hop street style 90s fashion. Bring out your Timberland boots, basic tees and heavy pants to rock your 90s hip hop outfit.
How Do You Dress 90s Hip-Hop?
To create the perfect 90s hip hop outfit, you'll first need to determine what 90s hip hop style suits you and which coincides with your personal one, and whether or not you're willing to try something new.
A Variety Of Styles To Choose From
One of the most popular male 90s hip hop fashion was the sporty style incorporated by celebrities, as well as a more tougher look which combined a leather jacket and boots to tough out the cold weather and blend in with the hip hop street style 90s fashion.
Try Not To Care
Another feature was the general nonchalance towards traditional methods of clothing as shown by the oversized, casual clothing. However, this did not stop them from adding bling to their appearance in the form of accessories like bandanas, bucket hats, rope chains and heavy rings as well as the popular leather and puffer jackets which were a popular fashion statement in the hip hop urban 90s fashion.
It is time you found out the perfect hip hop street style 90s fashion for yourself because, many of them have already made their way back into the current fashion world with a roar, and some are yet to make a much anticipated entrance.
FAQs – 90s Hip Hop Fashion
What was 80s and 90s Hip Hop Fashion?
The era was heavily influenced by the hip hop music icons of that time and witnessed a range of r&b inspired outfits, after which it acquired the name. It was an important time in the history of fashion which experienced the blend of trends from the past as well as introduced many new and old items with innovative ways to carry them. 
The 80s and 90s street style fashion was quite versatile, where the casual and formal style was incorporated into one another and adopted by the common folk and brought it into workplaces. In the 90s hip hop fashion for men, people saw a way to express themselves in a more unbound way, and was accepted vigorously among all classes.
What is Hip Hop Clothing Style?
The term hip hop refers to an upbeat kind of music which translates into the clothing style it introduced into the 1990s. It refers to bold, casual and free clothing style and captures the spirit of rebellion and freedom alike. 
Whether it is in the form of graphic tees, baggy jeans, and accessories like bucket hats and rope chains, or a more practical military influenced attire, the versatile hip hop 90s fashion provided a range of styles for you to choose from, where no one would have to feel left out.
Concluding 90s Hip Hop Fashion
Through the various iconic male 90s hip hop fashion items mentioned above, one could find one that compliments their personal style or inspires them to deviate from it and try something new for once. So, what's your favorite 90s street style fashion item that you're looking forward to incorporating into your wardrobe?