The 2000s were a decade that saw the rise of many iconic fashion trends. This was the decade when we all realized just how much potential fashion has to express who we are and what we stand for, and it was also a time when we started to really understand how important it is to feel comfortable in our own skin.
Between the rise of street style and the explosion of social media, people were able to see what their favorite celebrities were wearing in real-time. And they loved it!
In this blog, we'll be talking about some of the most iconic fashion trends from the early 2000s. But first: what exactly is an "iconic" trend? In our opinion, it's something that captures the essence of a specific era—something that makes you think back to that time and place when you see it again.
So what are some examples of iconic trends from the early 2000s? Let's take a look at some of our favorites:
The Most Prominent Early 2000s Fashion Trends
The most prominent early 2000s fashion trends included frosted lip gloss, low-rise jeans, tattoo choker necklaces, cardigans, denim, and rugby shirts. Together, these components formed one of the most iconic fashion aesthetics of all time.
Frosted Lip Gloss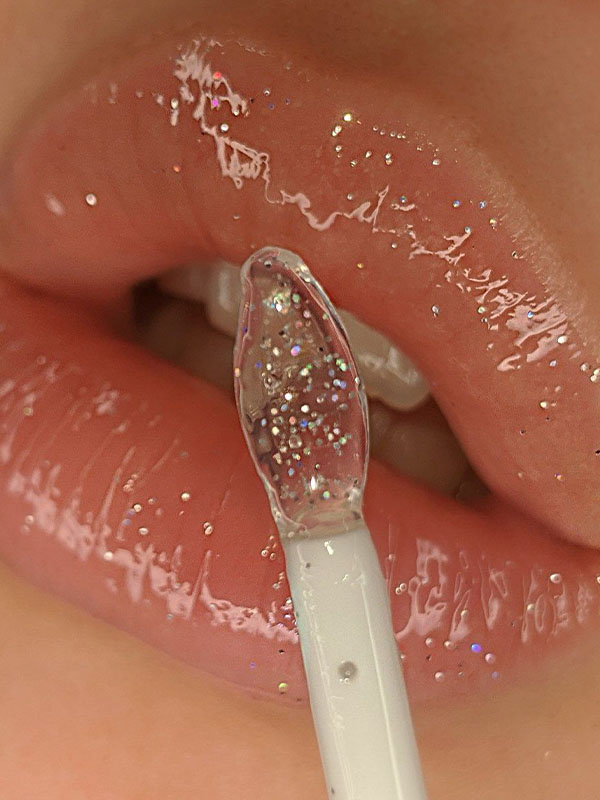 The first component of this trendy look was frosted lip gloss. In 2002 and 2003, many women were wearing lip gloss that had been coated in glitter. This was an easy way to add a little sparkle to your look without having to wear too much makeup or spend too much time getting ready each day.
Low-Rise Jeans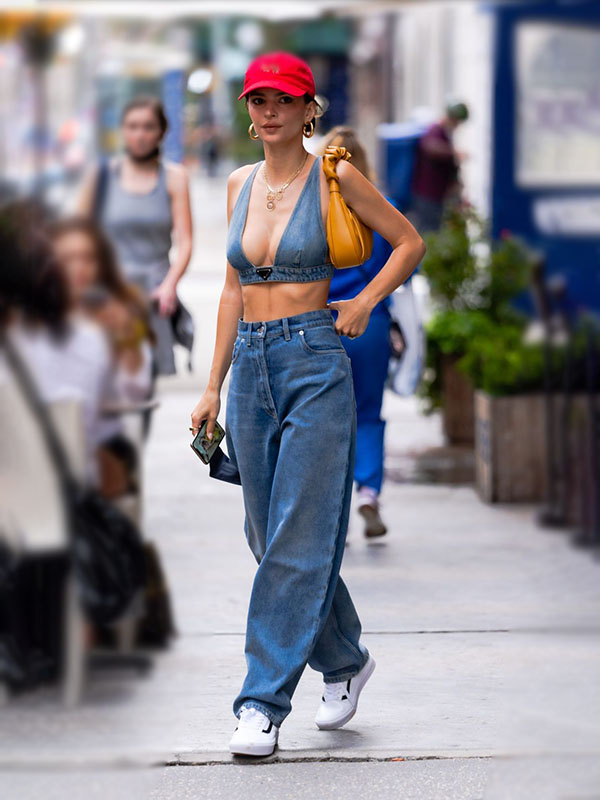 Another important component of this look was low-rise jeans. These were popular from 2002 through 2004 and helped define the overall style aesthetic during those years. The low-rise fit gave off an air of casualness that was perfect for everyday wear—it wasn't too dressy or too casual; it was just right.
Cardigans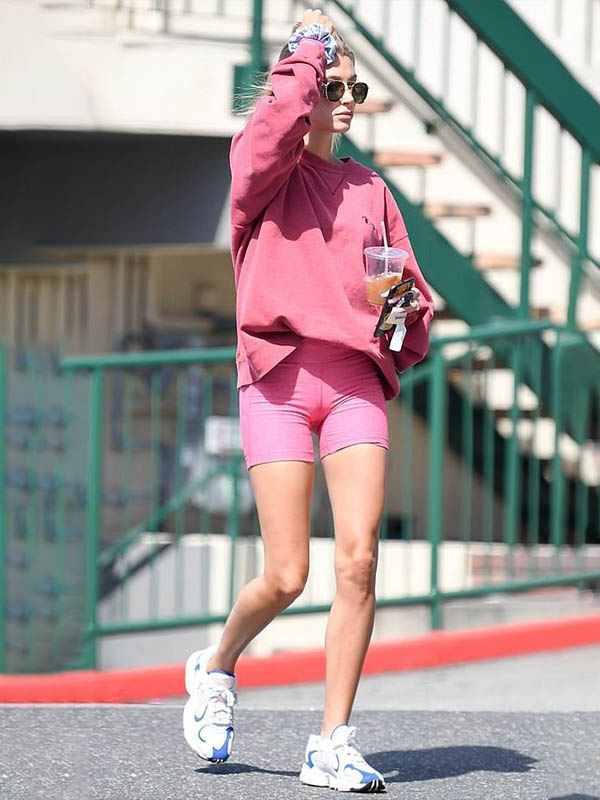 Cardigans were all the rage during this era—they could be worn over almost anything! You could wear them over your favorite dress or shirt dress (another big trend) or even over a pair of jeans if you wanted to look extra trendy while staying warm at night.
Denim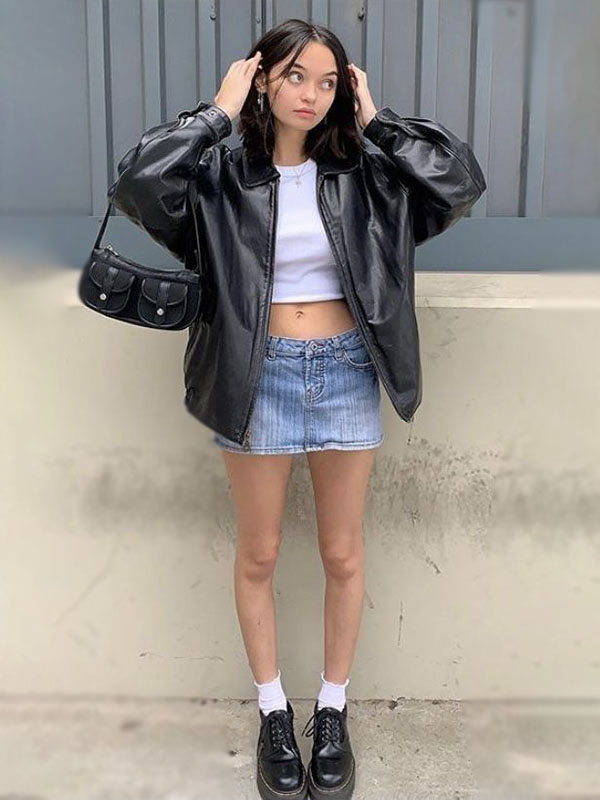 Another trend that was really popular during this time period was denim. Denim was everywhere—you'd see it everywhere from shirts to dresses to skirts! It was definitely one of the top trends at this time in history because it looked great on everyone!
Rugby Shirts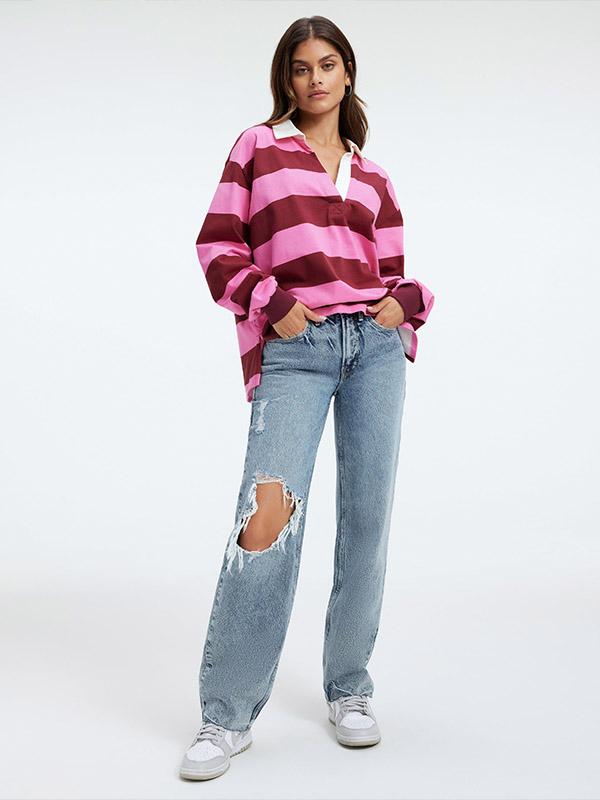 Rugby shirts were very popular among women because they gave them an athletic look without having to wear actual sports clothes themselves.
2000s fashion aesthetic: Hip Hop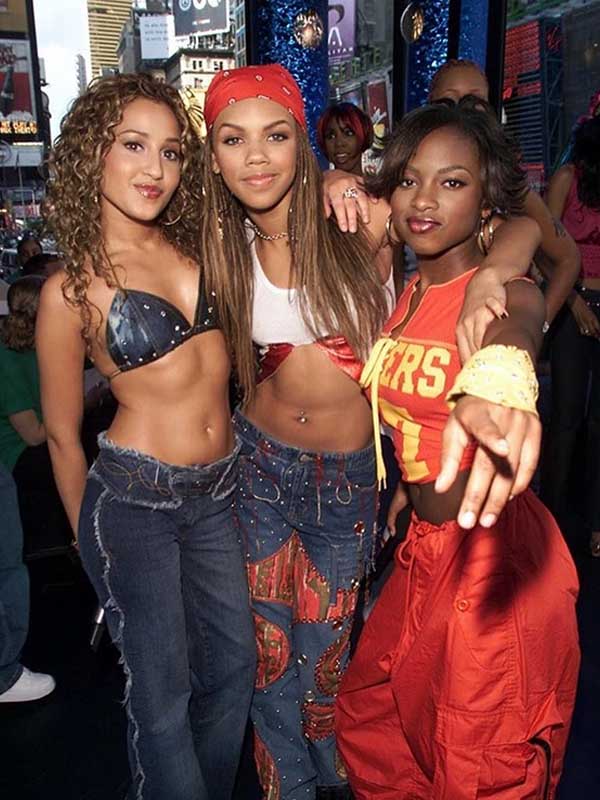 Hip Hop was the most popular genre of music in the 2000s, and it also influenced fashion. Hip Hop artists like 50 Cent, Jay-Z, and Eminem wore baggy jeans, hoodies, and sneakers. The clothes were made of denim or leather and had bold prints on them. The style was designed to be worn without a shirt underneath so that you could see the rapper's chest tattoo.
This look became popular among teens and young adults because it was easy to find clothes with large logos on them at thrift stores or secondhand shops. Men wore their pants low on their hips with their shirts tucked into the waistband so that it looked like they were wearing a skirt. Women wore short dresses or mini skirts paired with high heels or platform shoes.
If you're feeling more adventurous, try out some of these looks:
-Wear a bandana around your neck like Puff Daddy or Jay Z did in the 90s and 2000s.
-Rock-tight jeans with a big belt buckle or chunky necklace like Lil Wayne used to do back when he was just Weezy Bizzle.
-Think about layering your clothes—like a sweater over a tank top—but keep everything else very simple so that there are no distractions from your bold statement piece.
2000s fashion aesthetic: Athleisure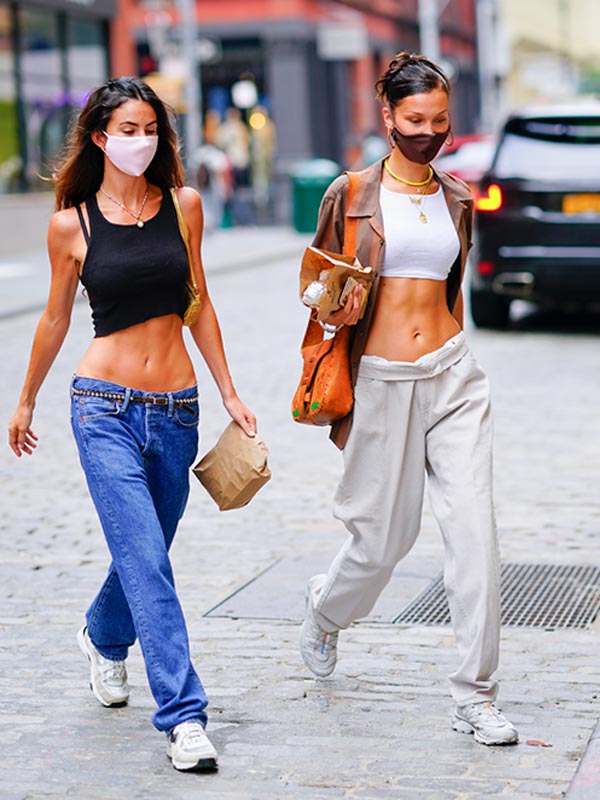 The 2000s were a great time for the athleisure movement. Athleisure is all about having the comfort and flexibility of activewear combined with the style and versatility of streetwear.
The style originated in the early 2000s but was popularized when American Apparel started to sell their leggings and sports bras as a fashion items, rather than just something to wear while working out or doing yoga. The style has evolved over time—it used to be all about wearing your sneakers outside of the gym, but now it's becoming more common to see people wearing athleisure-style clothes as an everyday look.
2000s fashion aesthetic: Streetwear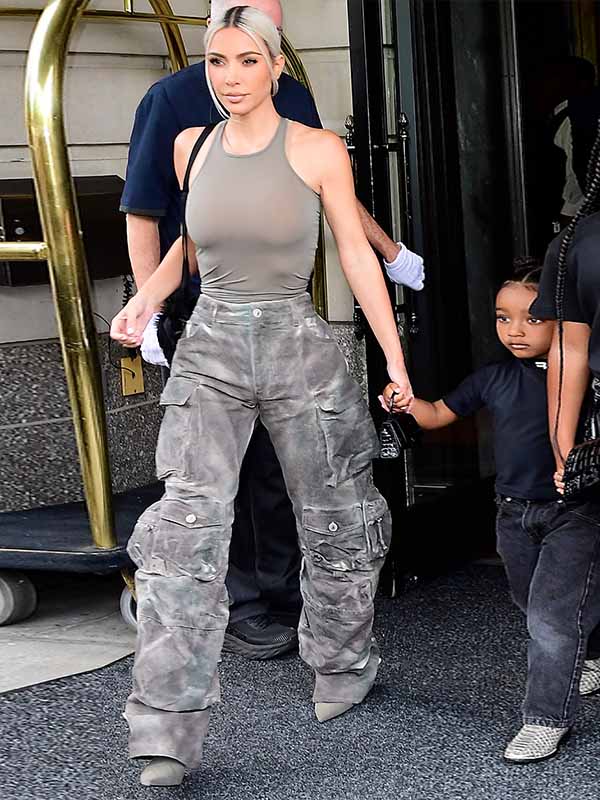 In the 2000s, streetwear was the go-to for the fashion forward. It incorporated comfortable yet trendy clothing such as graphic tees, hoodies, sweatpants, and expensive sneakers. Streetwear takes inspiration from both hip-hop culture and skater style, with the added element of intentional product scarcity.
Nowadays, streetwear has become so popular that you can find it in every store you walk into. However, that doesn't mean it's any less stylish than it was back in the day. In fact, some of the best streetwear brands out there today are still around from when they first started making waves in the '00s—like Supreme and Adidas.
Emo style was huge in the early 2000s, with kids wearing baggy jeans and hooded sweatshirts. Baggy clothes were all the rage, so it's no surprise that kids wanted to wear them. Denim was a big trend, too—kids were always wearing mom or boyfriend jeans, which made for a very unique look!
2000s fashion aesthetic: Emo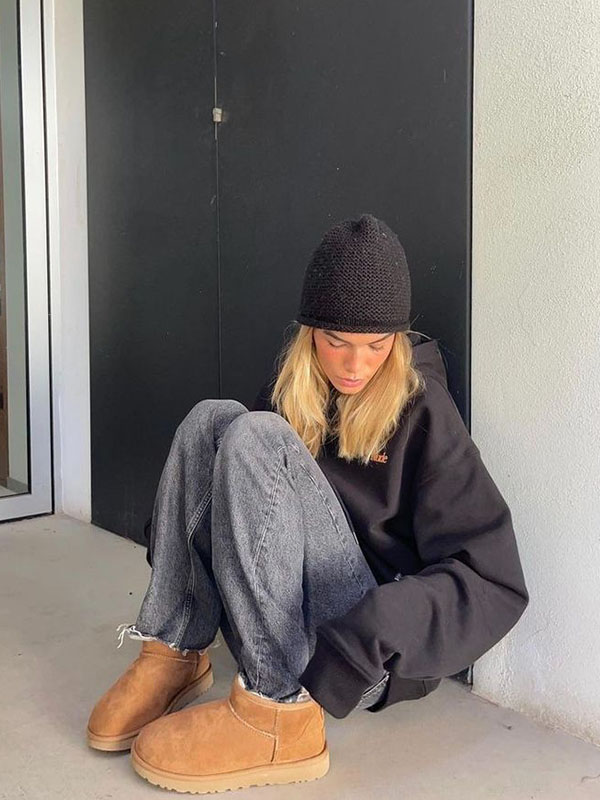 The mid-2000s saw a shift toward more relaxed styles: mom jeans were out, and boyfriend jeans were in. Denim remained popular throughout this decade as well as leather jackets.
The style featured tight, baggy clothes and hair that was styled in a way that made it look like it had been cut with a dull knife (think: messy).
Some of the most iconic looks from this era include the following:
-Avril Lavigne's ripped jeans and black hoodie combo
-Britney Spears' denim jacket and ripped jeans combo
-Ashlee Simpson's distressed denim jacket
2000s fashion aesthetic: Indie Punk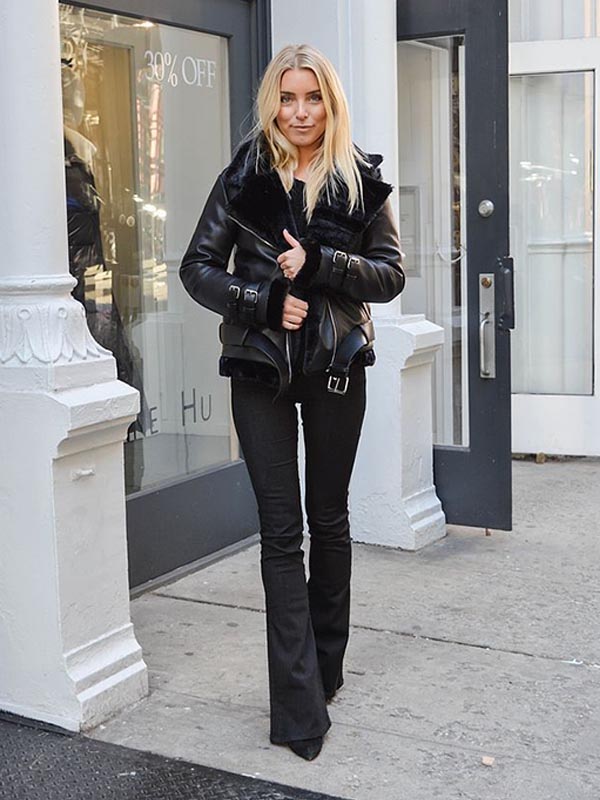 If you were a teenager in the 2000s, and even if you weren't, you probably remember your fair share of indie punk style.
Indie punk is a subculture defined by its rejection of corporate culture and values. It's also associated with an anti-establishment attitude, as well as an emphasis on personal freedom and self-expression.
The look is characterized by a grungy feel, with distressed denim and leather boots being some staples. Black corsets and fishnets were also popular—and they still are!
Diesel graphic tees have been around since the early 2000s, but they've been making a comeback recently. This look is perfect for anyone who wants to channel their inner rockstar without breaking the bank on designer duds.
The Unforgettably Iconic 2000s Outfits
The 2000s gave us some of our favorite fashion trends, from chokers to bubble collars to crop tops and more. In fact, these days we're still feeling nostalgic for the bold aesthetic outfits that defined this decade and made it so memorable!
So let's take a look at some iconic 2000s outfits and see how they compare to today's trends.
Pocketless Low-Rise Jeans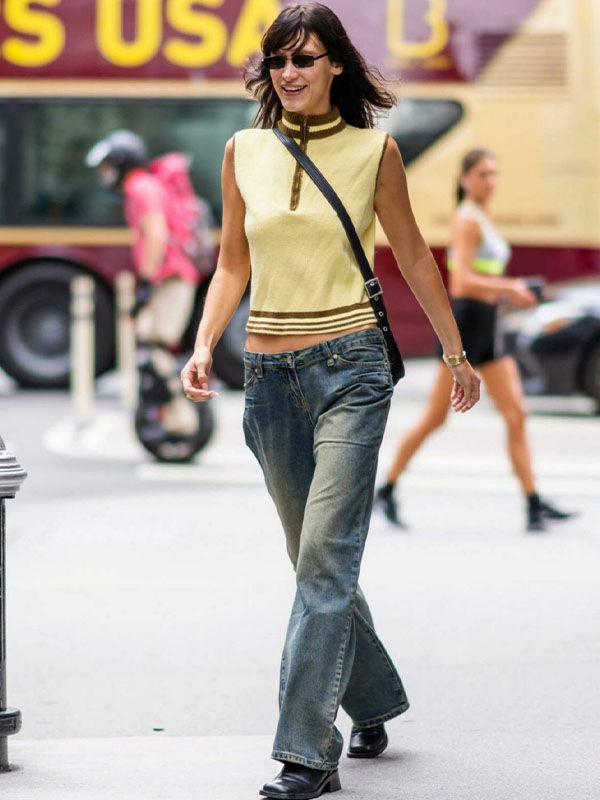 In my opinion, these were the best things about the 2000s. They were just so easy to wear! And they never looked like you were trying too hard.
Couture Tracksuits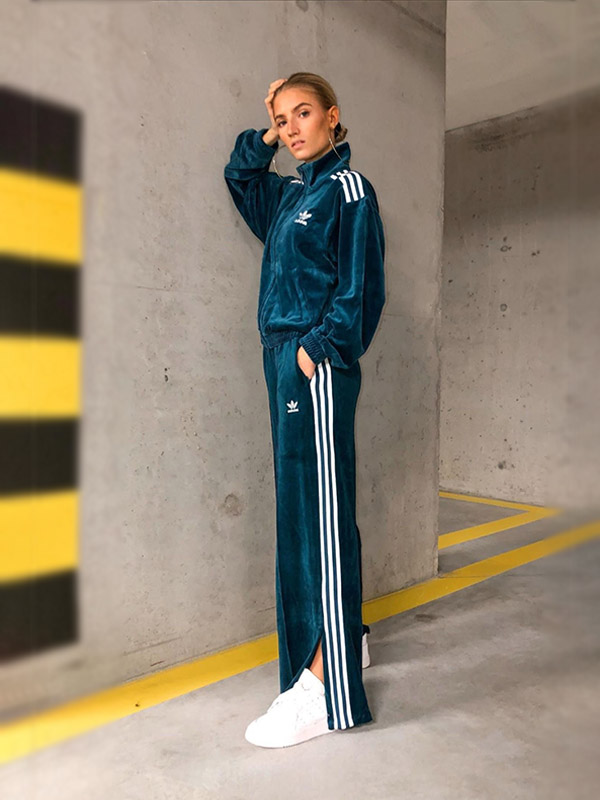 The trendiness of these tracksuits made them feel like such an indulgence. They were perfect for wearing around campus, or for going out with friends on weekends!
Wedge Mules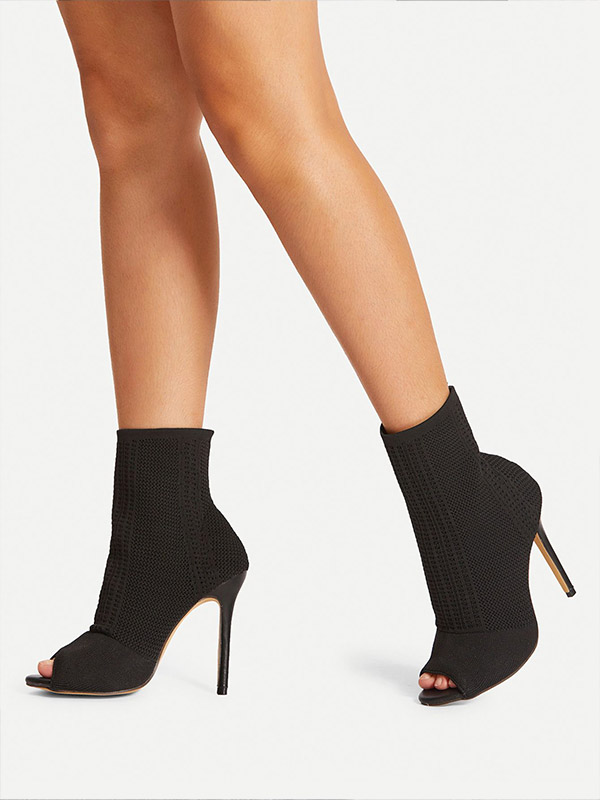 These shoes are so iconic! They were such a big deal when they came out, but now they're everywhere! I love that people can still pull them off today—I think they're fun and casual enough to wear with basically anything.
Skinny Jeans In Bright Colors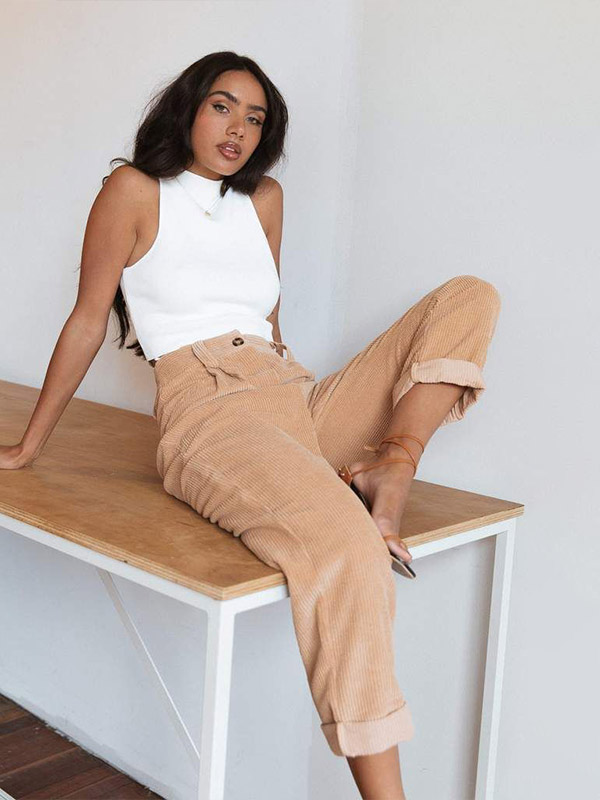 In an era when skinny jeans were all the rage, people wanted to make their outfits stand out by wearing them in bright colors like yellow and orange. This led to many people going through their closets with a fine-toothed comb and finding any pair of jeans they could find in those colors—and it was so worth it! Looking back on pictures of yourself wearing bright yellow skinny jeans is just plain fun.
Baguette Shoulder Bags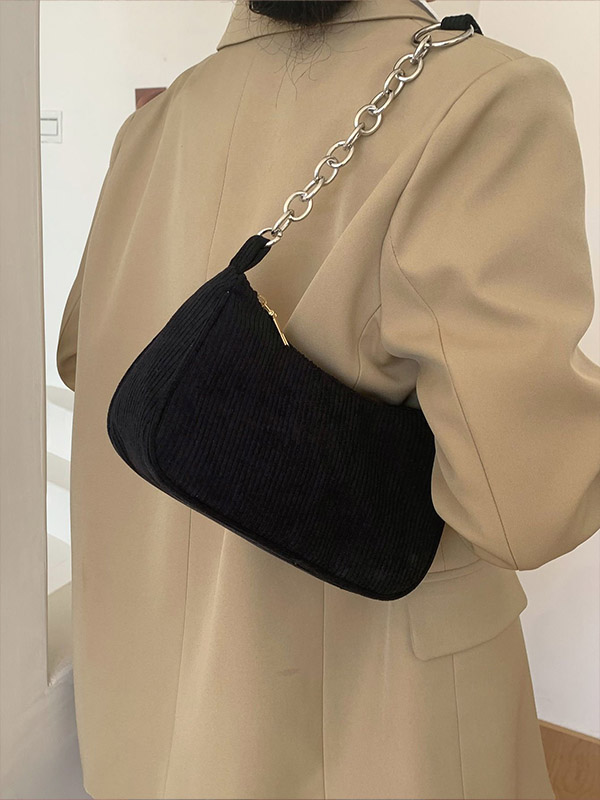 In addition to skinny jeans in bright colors, we also saw the rise of baguette-shoulder bags during this time period as well. These bags became extremely popular because they were so versatile: you could carry them over your shoulder or wear them on your chest as a backpack. And if you wanted to go somewhere fancy for dinner or drinks after work? You could wear it across your body as a clutch. These bags were so versatile that almost everyone owned one during this time period.
Baby T-shirts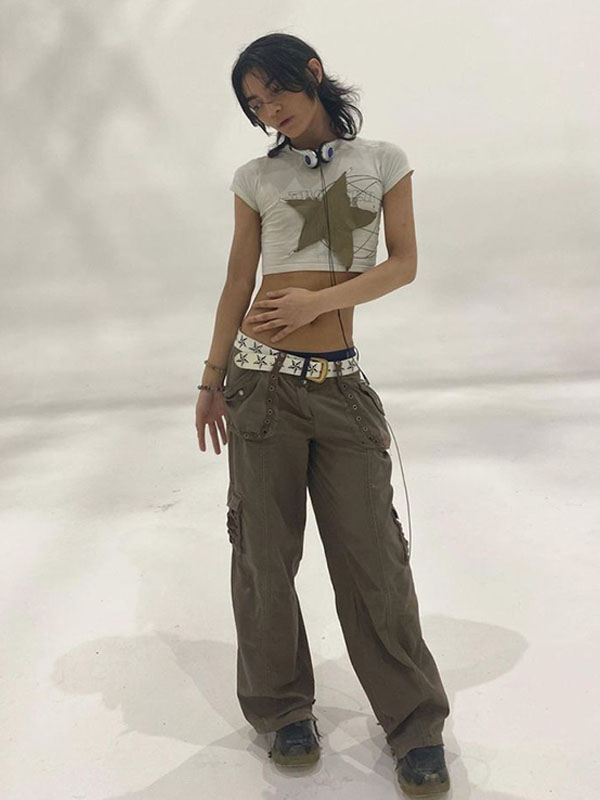 We all remember those baby tees with the "Gone Fishing" logo on them. They had to be the worst shirts ever made, but everybody wore them anyway. What's worse is that people still wear them today! Why would you want to look like you're going fishing when there's no water around? You might as well wear a shirt that says "I love cats" if you're going for that look.
Capris Pants
These pants were everywhere! It seemed like everyone was wearing capri pants. Capris were like regular pants, but shorter! They looked great with everything from different types of sneakers to heels and worked for both casual and dressy occasions alike. You can still wear them today—just make sure you get ones that are high quality so they don't stretch out after a few wears.
Peep-Toe Pumps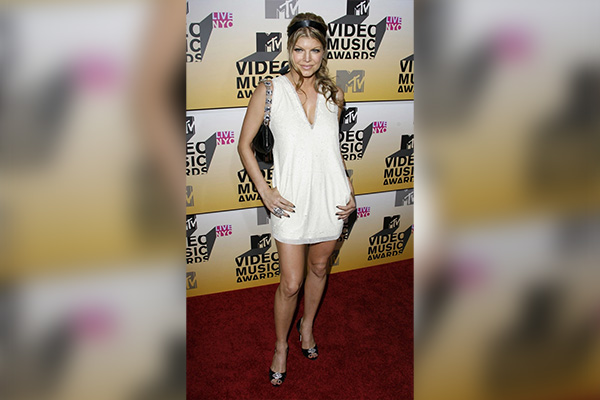 Peep-toe pumps were all the rage in the 2000s, but they're still going strong today! These shoes are perfect for any occasion: whether you want to wear them with a dress or with jeans and a button-down top, these shoes will match your outfit no matter what you're wearing.
Bootcut Jeans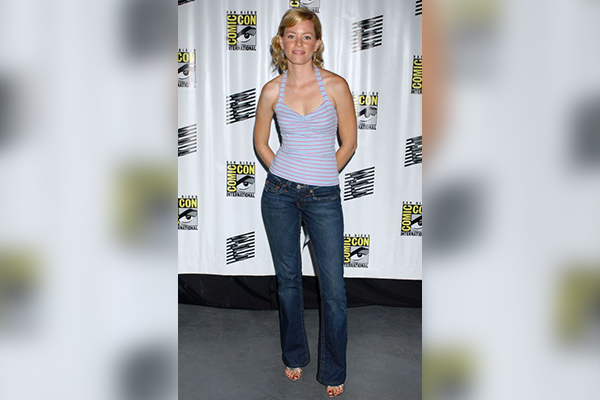 Bootcut jeans have seen a resurgence over the last few years, but they had their heyday in the early 2000s when denim was all the rage. If you're looking for a pair of jeans that will stand out from those skinny jeans everyone seems to be wearing nowadays, try on a pair of bootcut! They'll give your look an instant update while still feeling modern and up-to-date.
Wide Stud Belts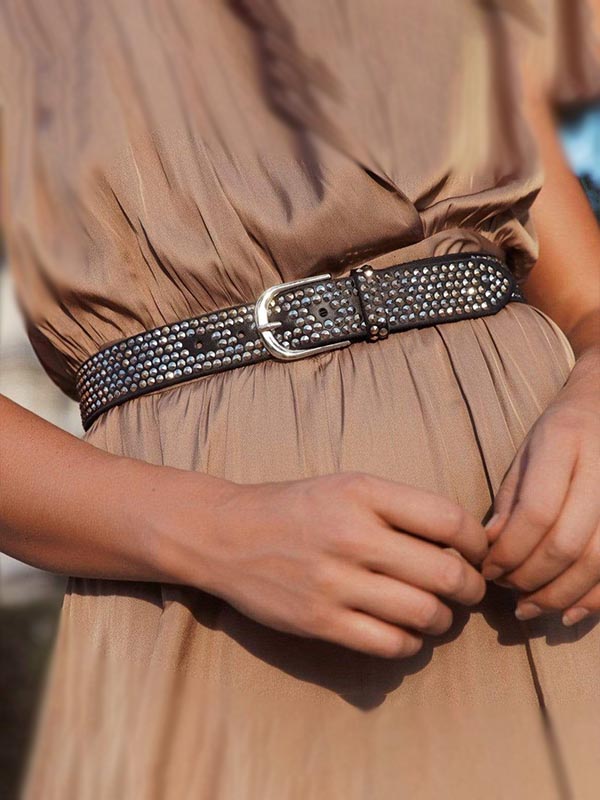 It's hard to forget the wide-stud belts that were everywhere in the 2000s. These belts were usually paired with jeans and a graphic tee, or even over dresses! Wide stud belts are still popular today, but they have evolved into more subtle designs.
Dresses Over Jeans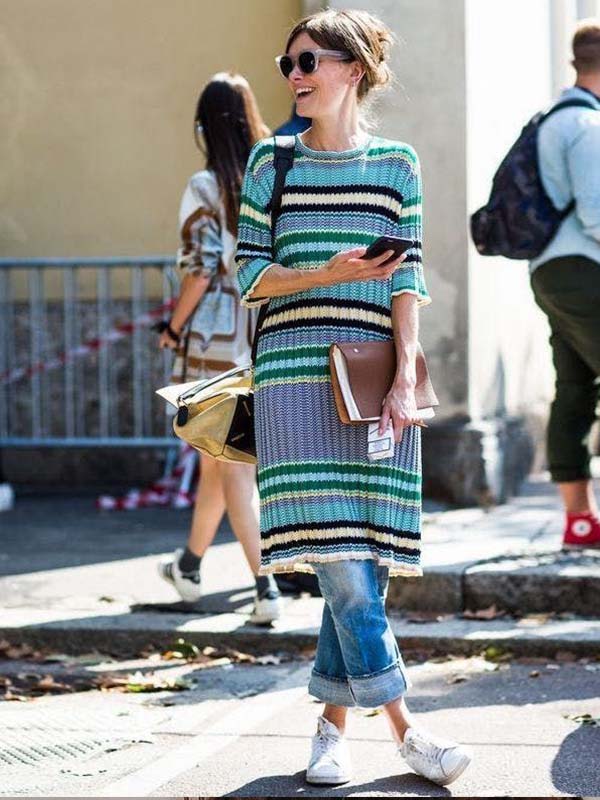 Dresses over jeans were a huge look during the 2000s, and they're still around today! They're a great way to dress up an outfit and make it more fun. The best part about dresses over jeans is that they work for any body type—if you're curvy or slim, this look will flatter your frame.
Trucker Hats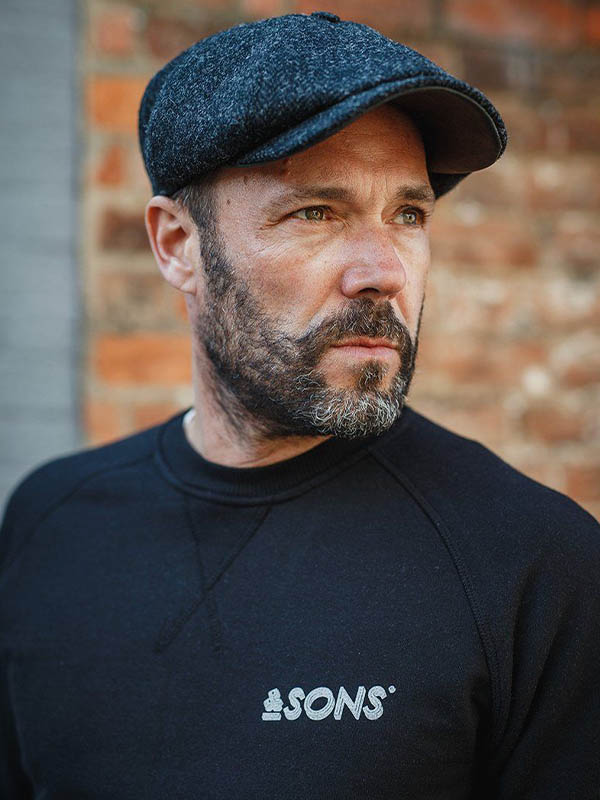 The 2000s gave us a new way to wear hats: slouchy, with a bandana or do-rag tied around it, or even backward! This was especially popular among people who worked in the construction or other manual labor jobs—it showed that you were tough and didn't mind getting dirty.
Name Belts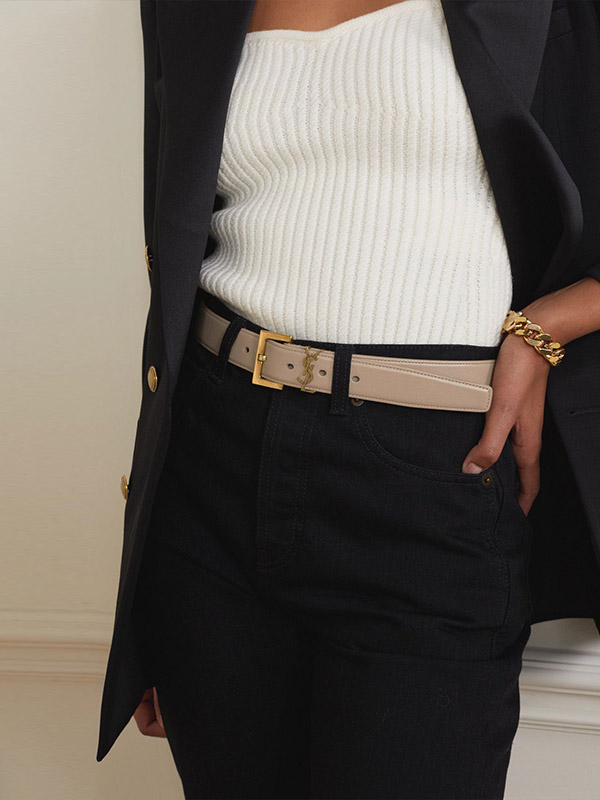 A name belt is an accessory that was popular in the early 2000s and can still be seen today. It's reminiscent of the corset belts from Victorian times, and it is designed to hold your pants up at your waist.
You can choose between two different types: one with a buckle, which is similar to a regular belt, or one with Velcro fasteners (which are easier to use). The belt itself is made out of leather – sometimes also suede – and has engraved letters on it (usually your name).
White Man Tanks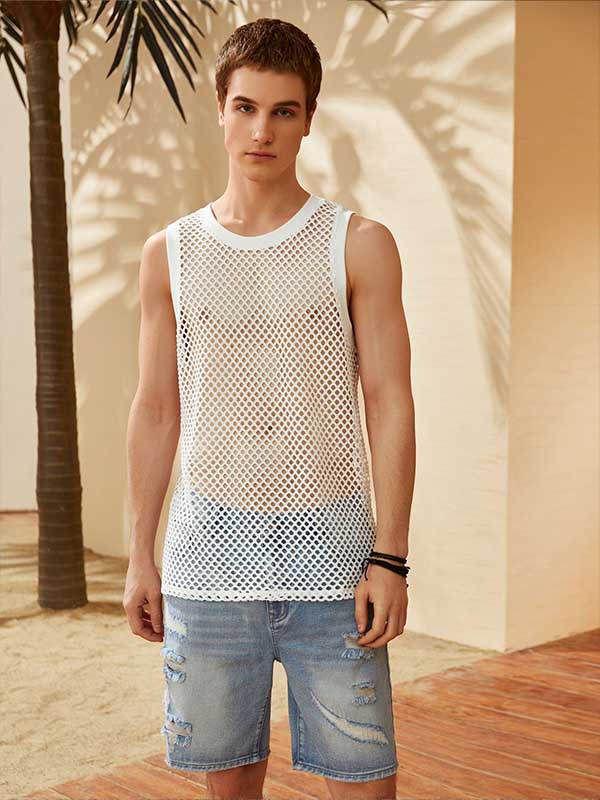 These tanks were everywhere in the early 2000s and can be seen on every street corner today. They're classic and comfortable and they're still going strong. If you're looking for an outfit that will never go out of style, look no further than this one.
Cargo Pants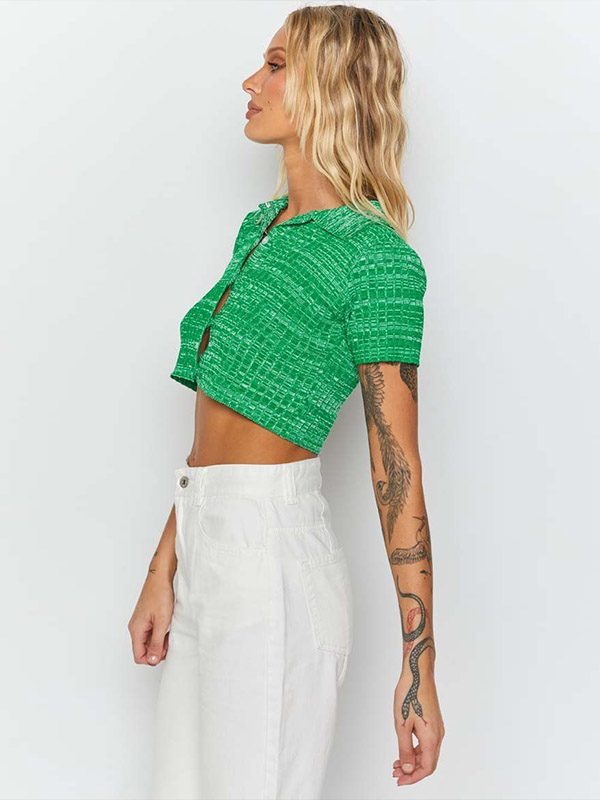 Cargo pants are another trend that has stood the test of time. Cargo pants were all over in the early 2000s, but they've been around since the 80s—so it's not like they're going anywhere any time soon. They're great for all seasons because they keep your legs warm in winter but let them breathe in summer.
Handkerchief Tops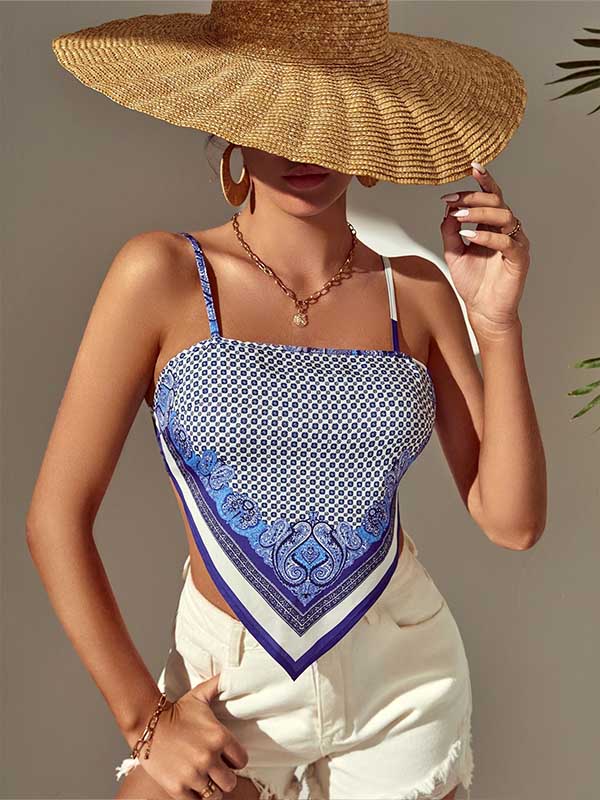 Handkerchief tops were everywhere during this era as well. They were worn by everyone from celebrities like Jennifer Lopez and Britney Spears to regular people just like you. These tops are perfect for days when you want to look like a rock star but don't have time to put together an outfit.
Tube Tops
This style was HUGE in the early 2000s, with everyone from Britney Spears to Madonna rocking their favorite tube top. They were often worn with a pair of high-waisted jeans or shorts, and they could be worn with a variety of accessories like chunky jewelry or a scarf.
Baker Boy Caps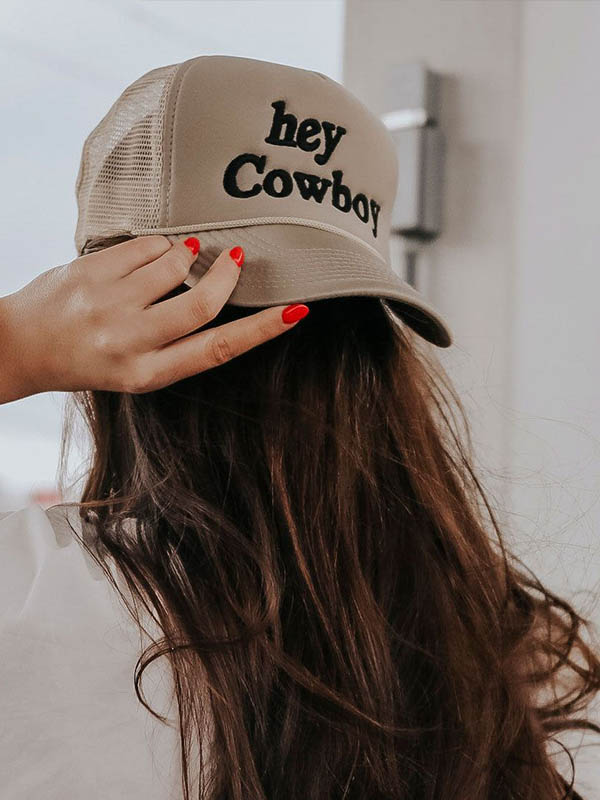 These caps have come back into style since the early 2000s, but they were originally popularized by young rappers like Lil Wayne who wanted to wear something that was unique but not too flashy. Baker boy caps can go great with almost anything from a t-shirt and jeans combo to an all-black ensemble with a leather jacket thrown on top.
Bubble Dresses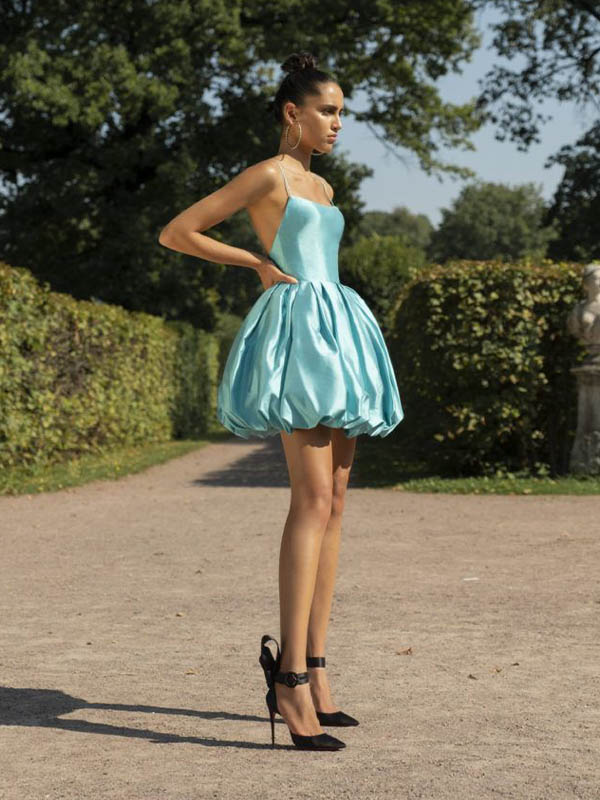 These dresses were everywhere in the early 2000s—they were often made out of silk or satin fabric so they looked light and airy but also had some structure as well. You could find these dresses in bright colors like pink or yellow, but they also came in black or navy blue shades too.
Knit Hats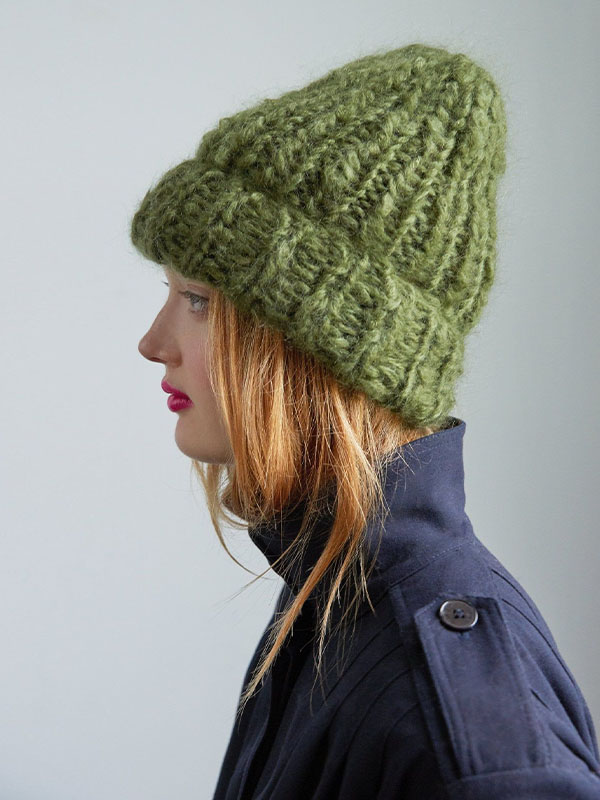 In the early 2000s, knit hats were all the rage. They were worn by everyone from pop stars to soccer moms and even presidents. And so, the knit hat became a way for young people to express their personality and individuality—whether that meant wearing one with sequins on it or stripping it down to its knitted-cotton core.
Today, you can still find knit hats in stores but they're not as popular as they used to be. We think there's nothing better than pairing a knit hat with your favorite outfit for an extra dose of style.
Denim Maxi Skirts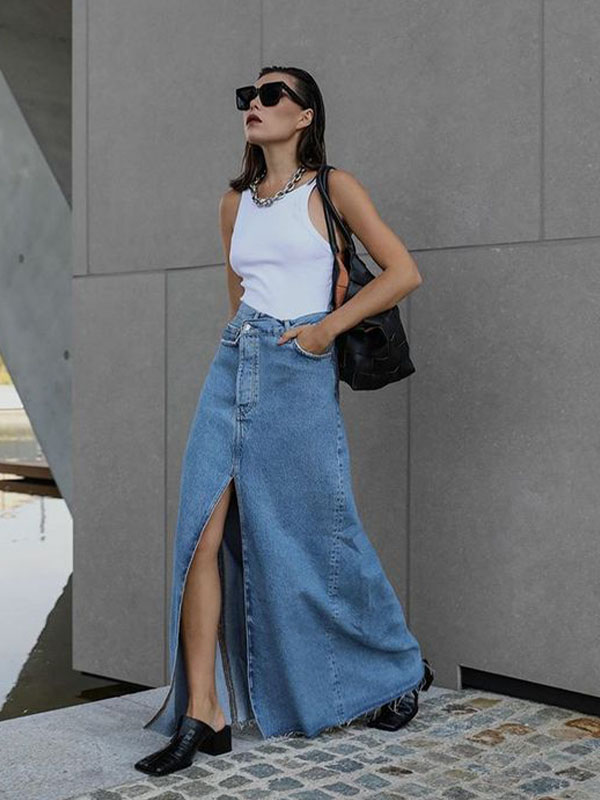 Denim maxi skirts have been around since the late 90s but they really hit their stride in the early 2000s. The key to wearing this skirt is keeping it simple: pair it with a plain white tee and sneakers or types of sandals for a sporty look or go bold with a striped tank top and wedges if you want something chicer. The trend started with celebrities like Britney Spears and Christina Aguilera wearing them in music videos and at red-carpet events, but soon everyone wanted one.
Bedazzled Jeans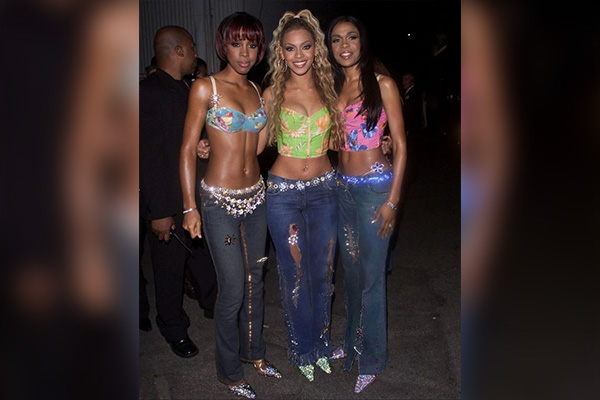 These jeans will make you feel like a star! They're great for festivals, concerts, and parties. Just make sure you wear them with matching bedazzled shirts and bedazzled shoes. They could be denim or leather or even cotton! Whatever they were made of, they were always super shiny and sparkly, and fun.
The Skinny Scarves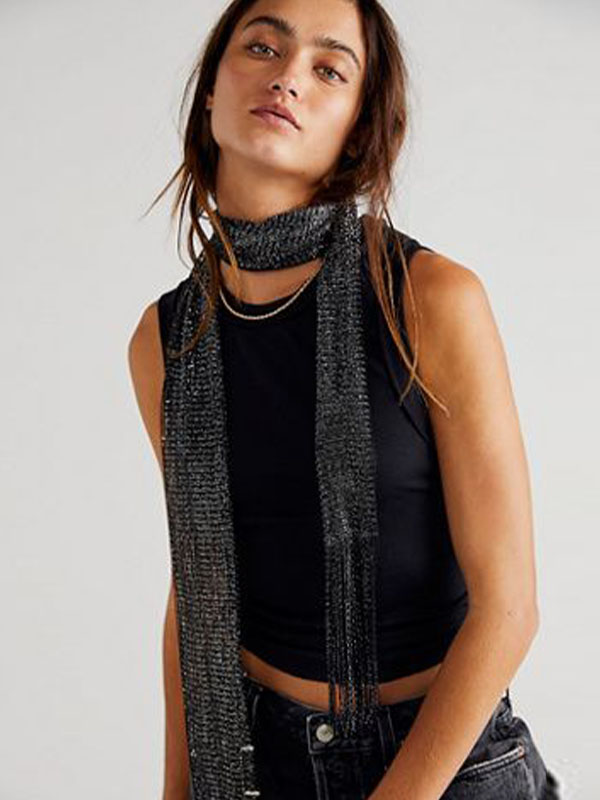 Everyone had one of these in their closet—a skinny scarf that went around your neck like a choker but wasn't really tight enough to choke you (although sometimes it felt like it!). They covered up any outfit flaw you might have had: if your shirt was too short for your liking? No problem! Just throw on an oversize scarf and voila.
UGGs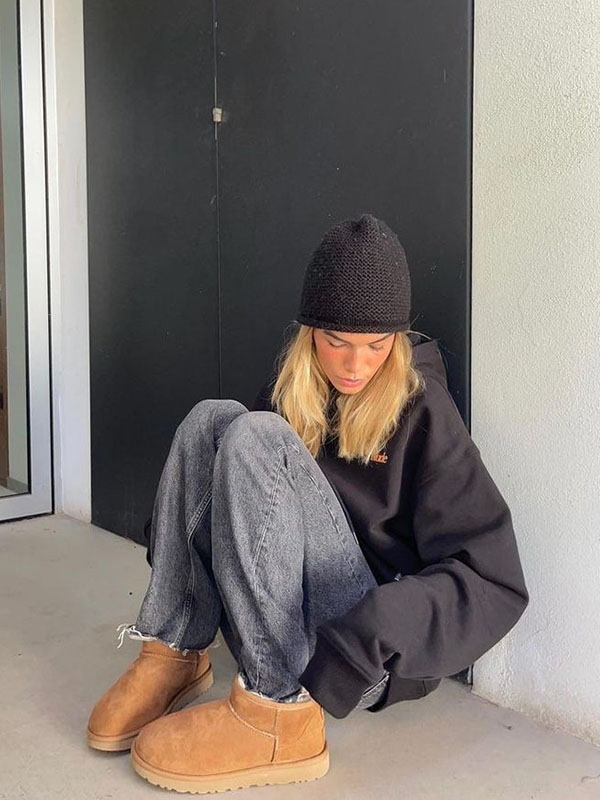 UGGs are one of those things that everyone remembers. They were everywhere in the early 2000s. They were perfect for wearing with leggings or jeans, and they were warm enough for winter but not too warm for spring or fall. There was nothing quite like slipping your feet into those cozy slippers after a long day at work or school.
You could wear your UGGs with anything—a dress or jeans, a long-sleeved shirt, or a tank top. It didn't matter as long as you had those UGGs on your feet and that necklace around your neck.
Chunky necklaces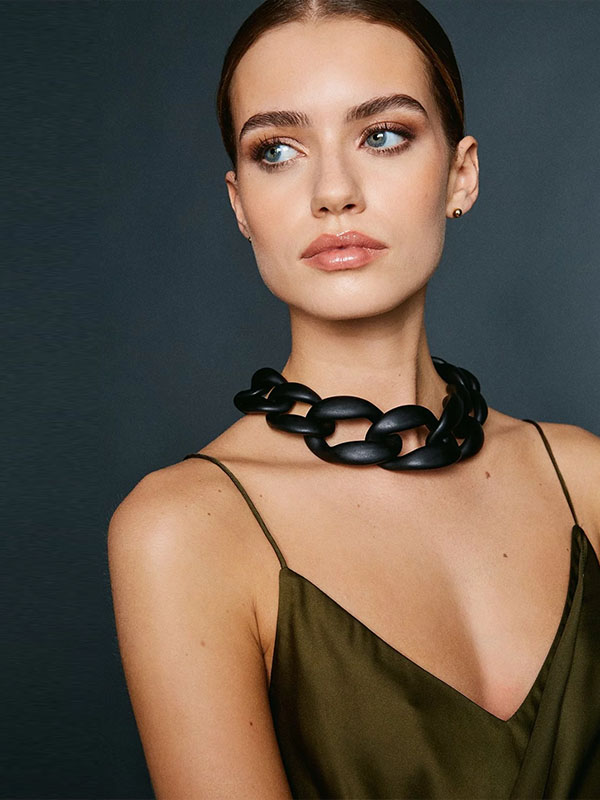 Chunky necklaces were all over the place during the 2000s. They were an essential part of almost every outfit, and they added a little something extra to even the simplest outfits. They were everywhere—at homecoming dances, on red carpets and at award shows, and in everyday life as well. These days we're seeing chunky necklaces less often (although they're still present), but back then they were everywhere.
FAQs – 2000s Outfits
How do you dress like Y2K?
Y2K fashion is all about the details. If you're going for an authentic early 2000s vibe, you'll want to start with a long-sleeve shirt, preferably in a bright color like yellow or orange. You should also wear jeans and sneakers—nothing too flashy or fancy. Try pairing your outfit with a choker necklace or two and some chunky earrings. You can even add an oversize hoodie for extra comfort and warmth if needed.
What do I wear to an early 2000's party?
For women: go for a mini skirt or shorts paired with a crop top and boots or heels. You can also wear high-waisted pants with a button-down shirt and sneakers or flats for an edgier look—just be sure not to forget your choker necklace!
For men: try cargo shorts with a button-up shirt, jeans and sneakers combo, or khakis paired with a collared shirt and dress shoes for something more formal.
Are 2000s styles coming back?
 Yes, the 2000s style is coming back.  If you look at the trends of the past few years, it's clear that the 2000s were really, really good to us. We had all of those great fashion moments—the sweatsuits, the high-waisted jeans, and the crop tops. 
Concluding Our Thoughts on 2000s Outfits
The 2000s had a distinctive look, and in this article, we've highlighted some of the most popular components that went into making it such an iconic fashion era. Whether you're looking for a retro style or just have a curiosity about the past, hopefully, you'll find something you like.
Regardless of your fashion background, 2000s outfits certainly were stylish and made for great inspiration. Furthermore, since fashion is cyclical, I wouldn't be surprised if these looks come back into style in a decade or two.
It's hard to predict what specific elements will come back around (the moto jacket? and platform combat boots?), but the overall aesthetic definitely seems primed for a comeback.