The warm, humid summer season has almost come to an end which means it's time to prepare your wardrobe for the much-awaited fall season!
It's just a matter of a few more hot days after which the weather will slowly begin to transition, there'll be a subtle kind of cool and chill in the air, and you'll find yourself taking your cozy and comfortable clothes out from the back of your closets.
But, before you get to do that, you need to know what clothes are trending, what the fall fashion trends and looks have in store for us, and also take a glimpse into what styles are in right now.
From full denim and leather looks to head-turning trench coats to oversized everything to being big on brown, the runway trends and fashion lookbooks of this season have a lot to offer to all the fashion enthusiasts out there!
Fall 2022 Fashion Trends
Thanks to the ever-thrilling fast pace of the fashion world, there are a few stylistic trends that will make you want to get on board right away, along with a few fall classics that always make it to fall fashion staples.
It's time to discover the hottest fall trends of the season as well as your sartorial niche so that you can start putting your fall outfits together and make the most of current fashion trends and trendy clothes.
Take a look at what fashion is trending right now so that you can get your wardrobe ready and all set for the fall season!
Leather Jackets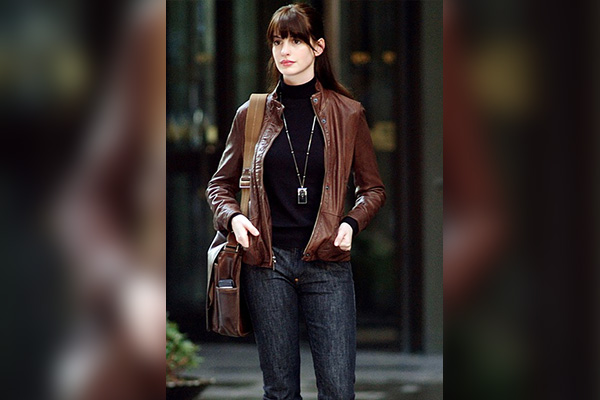 Leather for fall definitely doesn't come as a surprise for leather is one of those timeless items that never seem to go out of style. Leather jackets always bag the top position in fashion news and are often featured on runways.
However, this season, the take on the classic leather jacket has been a tad different. Think along the lines of moto jackets, thicker varieties with a heavy-duty treatment, cropped leather styles, boy blazers, and some of the most unique outfit toppers.
Get ready for another leather jacket galore this fall and truth be told, nothing beats a chic leather jacket!
Head-to-Toe Leather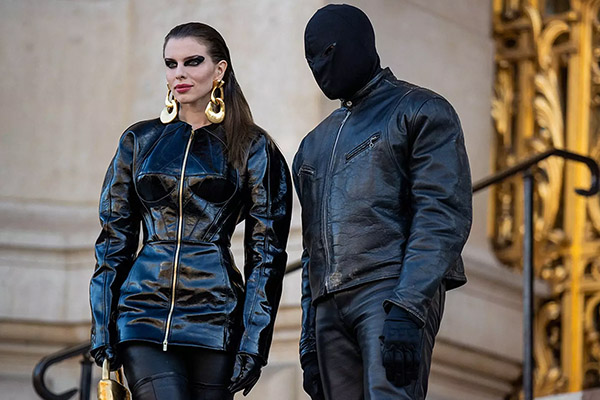 This Fall fashion season isn't just limited to leather jackets, but also head-to-toe leather looks. If you've seen The Matrix Resurrections, you probably already have a few full leather-inspired outfits in mind!
Nothing says chic and stylish like a full leather attire which also conveys strength, boldness, and energy. An all-leather look might sound like a lot of leather, but if you do it correctly and pair the right kind of pieces together, you will be able to pull it off effortlessly!
Leather on leather is all about going fearlessly bold with your outfit choices and while it does feature quite a goth-like or emo vibe, you can always experiment with different colors and stay on the neutral side.
Cropped Cardigans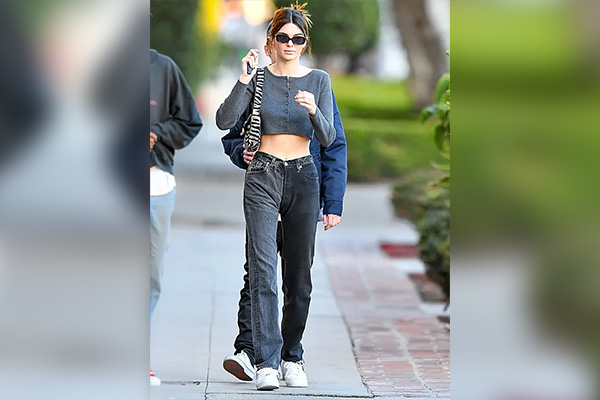 The humble, cute cropped cardigan was quite popular during the 90s, but thanks to its chic appeal, it keeps making the list of top fall trends every year.
If you are big on cute outfits, cropped cardigans are a must for you to have in your winter wardrobe. It's an ideal piece of clothing for times when the weather is transitioning into the cold, but it isn't quite there yet.
From printed to embroidered to basic button-ups, there's a different type of cropped cardigan for everyone. Leather jackets, jeans, and boots go best with these shrunken knits and give them an added touch of style.
All Kinds of Boots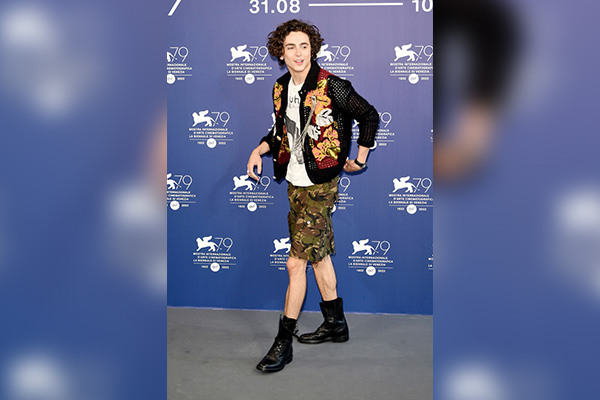 When it comes to footwear choices for the fall season, sneakers, loafers, and other closed-toe shoes are often the most ideal options. But, according to the latest fashion trends in the footwear world, it's the season of boots!
You are likely going to see all kinds of boots everywhere in Fall 2022 from thigh-high boots to tractor trek-sole boots to chunky moto boots to platform boots, and more!
So, it's time to gear up for the fall season and get your hands on every style of boot to not only compliment your winter outfits but also for added comfort and ease.
Oversized Button-Ups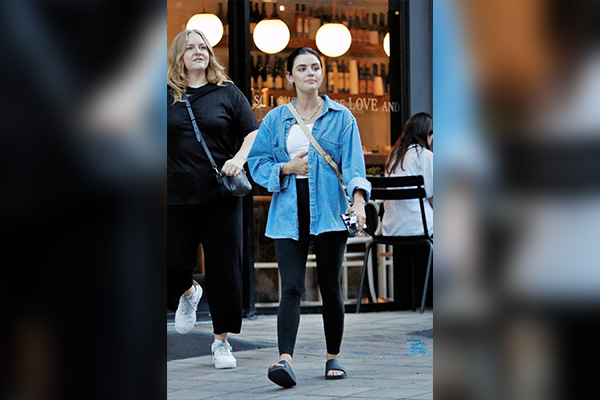 Button-ups are a classic and never go out of style, but current women's fashion trends are leaning more towards oversized button-ups. This season's take on the classic button-up is a little bulkier than usual and one can't deny that oversized designs are an ideal blend of comfort and style.
The best part about oversized button-ups is that they look super chic and effortless regardless of how you style or wear them. For that characteristic streetwear-ready look, simply pair it with your favorite jeans and sneakers, and you are good to go!
For a smart casual vibe, tuck in your oversized shirt and complete the look with a chunky brown or black leather belt.
Color Blocking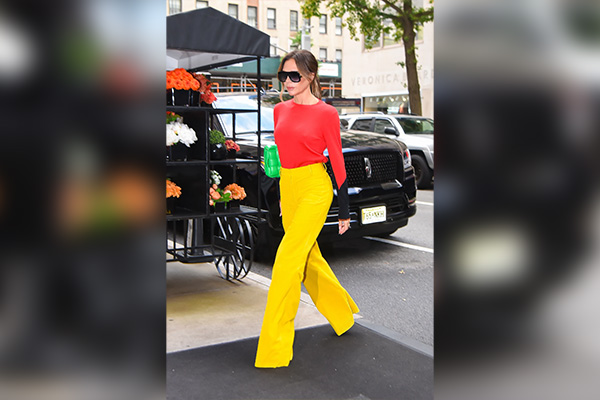 There was a time when clashing colors were considered to be a fashion faux pas. Well, not anymore! Color blocking is definitely in style right now with loud, big, and bright clothes that are certainly not meant for the faint heart.
Vibrant color duos such as blue and green, pink and orange, and yellow and blue are some of the most popular combinations. However, you don't necessarily have to add bright colors to your choice of garments – you can instead make use of accessories such as a bold hat or an oversized tote bag in clashing colors for extra oomph and pop.
Ultra-Baggy Denim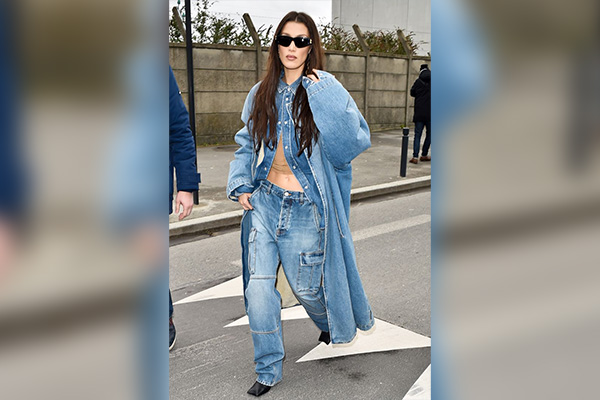 Skinny jeans surely do look great and are often a go-to option for most people when it comes to denim, but, this time around, ultra-baggy denim takes the win!
Baggy jeans are one of the biggest trends right now and look absolutely stylish with oversized button-ups and graphic tees. They offer quite a 'skater boy' vibe and were very popular during the early 1990s. In fact, it wouldn't be wrong to suggest that baggy denim jeans are representative of 90s hip hop fashion.
They are super comfortable, breezy, easy to wear, and overall an excellent piece of clothing for days when you are too lazy to dress up, but still, wish to make a style statement.
White Tank Tops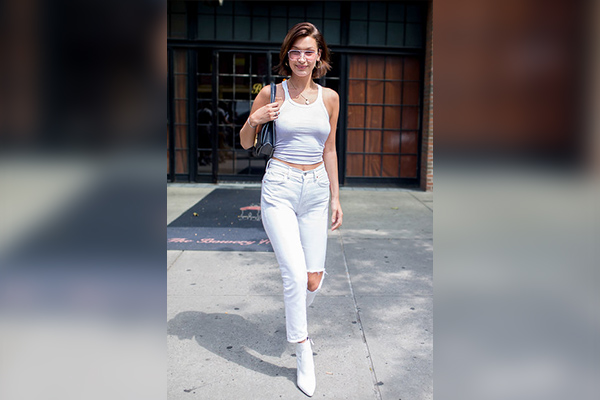 It's fascinating how something as simple as a plain white tank can be so stylish, versatile, and chic. The white tank is a huge part of 2022 fall fashion trends for women and you probably already have one in your closet, too.
Style your white tank top with relaxed blue jeans, leather pants, a maxi skirt, ultra baggy jeans, or anything from your closet – it's the ultimate transitional clothing item that looks great no matter what you pair it with.
So, if you don't already own a white tank, it's time for you to get one!
Everything Brown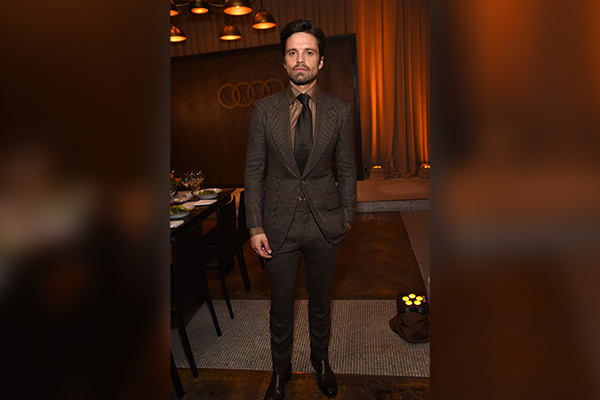 There's always one prominent color that seems to overtake the color palette each season and this time around, it's none other than brown! While the color black always ends up receiving a significant amount of credence and for all the right reasons, too, this season's favorite is the all-purpose brown, as also seen on runway trends.
The beauty of brown isn't just about the warm, comforting, and earthy aesthetic that it has to offer, but also the countless shades that this color has. From mocha, walnut, caramel, tawny, and chocolate brown to auburn, chestnut, cinnamon, ginger, and dark brown, the brown color palette features some of the most stunning shades.
If you are wondering what goes with brown, well, most colors if not all! Gray, white, pink, blue, black, and warm hues are some popular pairing options.
Oversized Bomber Jackets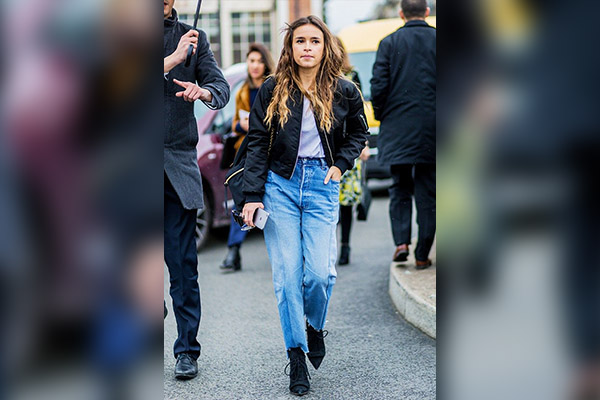 Bomber jackets go all the way back to the late 1960s when they were most popular, but they seem to be making quite a comeback this fall season, except that they are bigger and better this time!
Oversized bomber jackets have marked women's fall fashion for 2022 which makes an ideal practical and effortless option to have in your wardrobe for times when you throw something warm over your shoulders before you head out.
A bomber jacket looks super stylish when paired with jeans and nice, chic boots. For a casual, low-key affair, you can wear it with slim-fit jeans, a simple plain white t-shirt, and your favorite loafers.
Head-Turning Trench Coats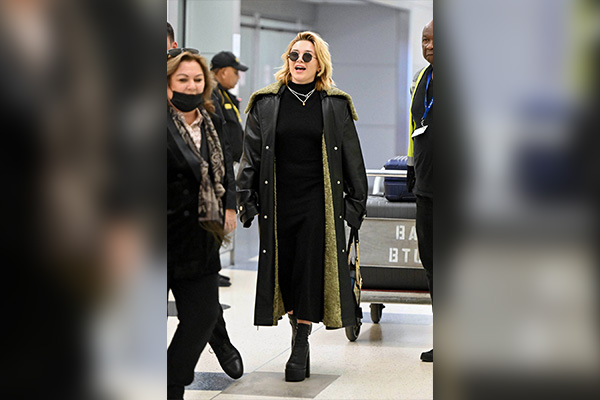 When it comes to fall fashion trends, trench coats always deserve a mention because no fashion season has ever been complete without them!
Head-turning trench coats have been the talk of current vogue trends, a classic wardrobe staple, and the one fashion piece that offers maximum comfort, warmth, and style, all at the same time.
There are so many effortlessly chic ways to style a trench coat which is what makes it a must-have item for you to have in your wardrobe and create the ideal modern, smart, casual female attire.
Featuring trendier silhouettes and unique details, this season's trench coats are anything but basic!
Barbiecore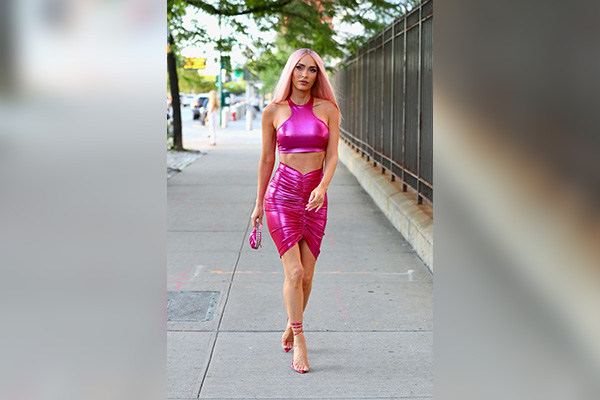 'Tis the season to think pink!
Inspired by none other than Barbie, the Barbiecore aesthetic has been making rounds lately, serving style inspirations for the upcoming fashion trends for women's fashion in 2022. While the pink aesthetic has always been a part of most women's wardrobes, this season is particularly big on hot pink!
From hot pink accessories such as hair clips, bags, and shoes to hot pink clothing including floaty midi dresses, puffer jackets, bomber jackets, suits, and silk button-up shirts, these are some of the options to consider getting to pull off the whole Barbie-inspire vibe and aesthetic.
Head to Toe Denim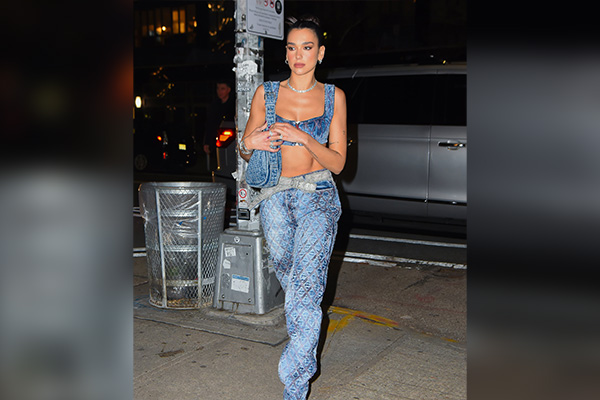 The double denim trend is making waves again and has found its way into the modern fashion style for fall 2022. When done right, it looks really cool and stylish, and the best part about it is you can experiment with so many different clothing items and articles.
Take the denim shirt and skirt combo, for instance. This duo is one of the best ways to embrace the beauty of denim and looks incredible when paired with ankle booties.
Another classic example is a denim jacket with jeans. This is an absolute no-brainer, but if you wish to elevate this look, opt for a tailored denim top and pair it with matching wide-legged flares.
Cargo Pants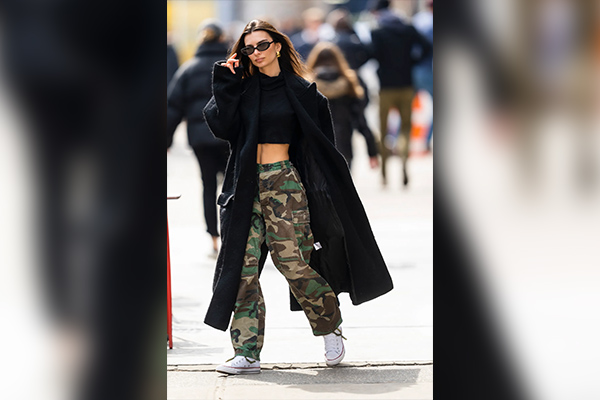 This 90s wardrobe staple is back this season, experiencing a massive resurgence in the fashion world.
Military-inspired cargo pants feature a baggy appearance, khaki-color palette, and drawstring waists, which give it the characteristic utility vibe and aesthetic. These are one of the most comfortable and easy-to-wear types of pants, but more than that, they are super versatile which allows you to style them in different ways according to the occasion.
For a streetwear kind of look, pair your cargo pants with a baby tee, and for a more glam look, wear it with a nice, chic top and complete the look with strappy heels.
Fur Accessories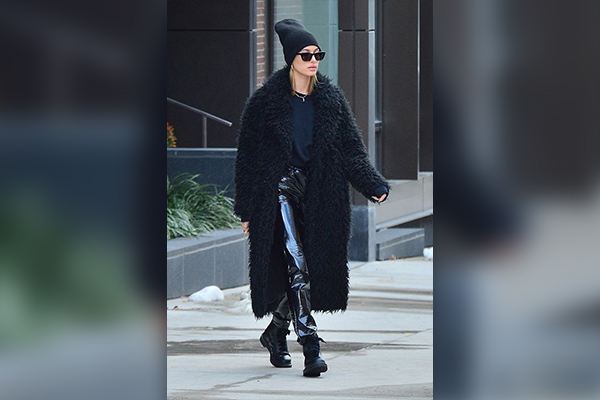 It's almost as if fur and fall go hand in hand!
This fall season, bring forward all your fur accessories from the back of your wardrobe because it's going to get furry and fuzzy!
From furry bucket hats, sherpa shoes, and faux fur sandals to tote bags, crossbody bags, and fur stoles, these are some of the best fur accessories to elevate your fall outfits and give them the oomph factor.
Robe Coats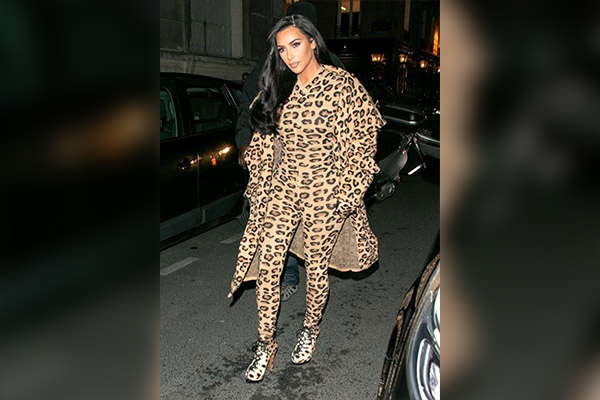 This stunning outerwear might not be a wardrobe staple for you, but the truth is told, it's anything but boring!
Chic, stylish, and versatile, these statement-making, colossal, oversized robe coats are a must-have fall clothing item to make a style statement. When the temperatures drop and there's a real nip in the air, a nice, thick, warm robe coat is perfect to keep you warm, and comfortable.
You can wear your robe coat over a suit, a dress, jeans, and a t-shirt, or literally anything else, and it would look incredibly stylish. Elevate the look even further with thigh-high boots which best complement robe coats, creating the perfect fall duo.
Blazer-Hoodie Combo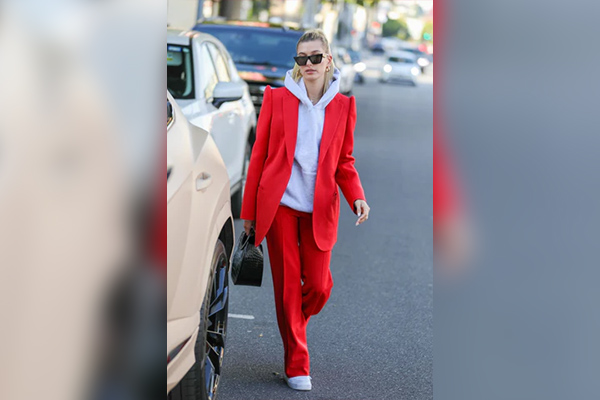 An elegant fall fashion look that has been gaining popularity in the current fashion trends features everyone's favorite blazer and hoodie combo, but with a twist.
This season, rock your blazers and hoodies in an ever-so-unique manner – hoodie under a blazer!
Pick any favorite hoodie from your wardrobe and wear it under your blazer, adding a textural and compositional layer to the overall look.
To make a head-turning style statement, opt for a tapered, solid-colored hoodie without a lot of graphics or colorful detailing and pair it with a dark-colored blazer. Complete the look with any pair of jeans you own or slacks and you find yourself looking super chic and fashionable.
Tiger Print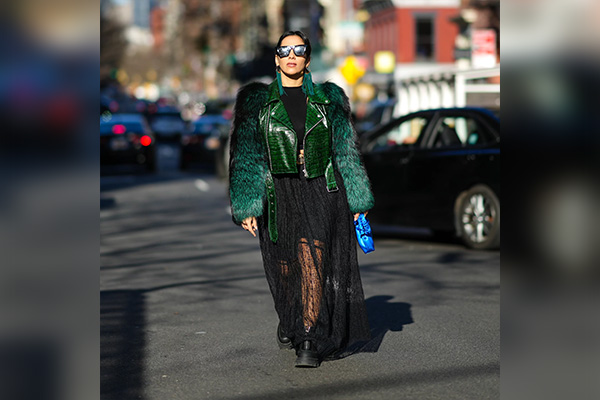 Last year was dominated by the ever-prevalent leopard print which has now taken a backseat and been replaced by none other than tiger prints!
Anyone who's looking to take a break from solid hues and co-ord sets for the fun, catchy and funky dresses, knit sweaters, and boxy overcoats, all covered in tiger stripes.
Animal prints have been a fashion staple since the early 1930s and ultimately became synonymous with punk rock fashion during the 1970s.
Pair your tiger print outfits with cute hairstyles and you are all set to head out for a fun, casual lunch or evening affair!
Maxi Skirts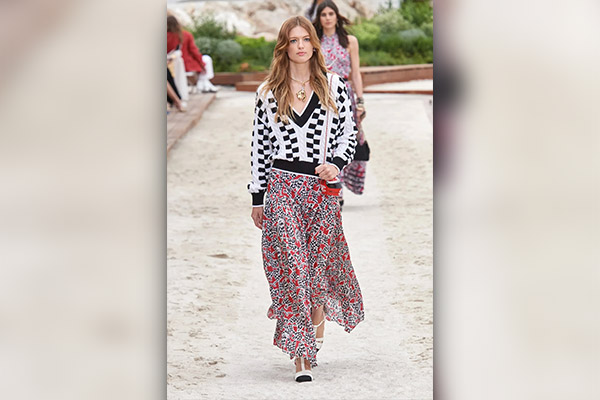 Shorter hems and mini skirts have certainly enjoyed quite an age of popularity, but they have now been replaced with longer hems and floor-length, draping maxi skirts this fall season.
There are so many different styles and designs of maxi skirts that you can choose from to create your ideal fall skirt outfit such as broomstick skirts, circular skirts, A-line skirts, floral skirts, flared skirts, and denim skirts, to name a few.
You can pair your choice of the skirt with different types of tops including tank tops, cami tops, graphic tees, cozy sweaters, crop tops, button-down shirts, off-shoulder tops, or simply a black or white solid t-shirt.
Concluding What Styles Are In Right Now
We certainly have a lot to look forward to this season, for fall shows have given us endless options to choose from, and make a style statement one after the other this year.
There is something for everyone here, from laid-back fashion followers who don't want to do much but still pull off their fall outfits effortlessly, to the excited fashionistas who can't wait to start shopping and get their hands on literally everything!
The sartorial vibe this time around is definitely edgier, funkier, and fully focused on making bold fashion statements without any fear of hesitation.
Now you know what styles are in right now so start preparing for the fall fashion galore!