Although Black is everyone's favorite, Brown is another most versatile shade on the color wheel.
You might be thinking that brown is a dull color. But It's light and airy and can be worn with various outfits – especially when paired with other sexy shades.
Brown is a shade that everyone can wear. And when that's the case figuring out what goes with brown can be an ordeal. It's tricky to find what color goes with brown. Are you thinking about what goes with Brown? Keep reading to add new colors to your wardrobe that look divine when paired with Brown.
Black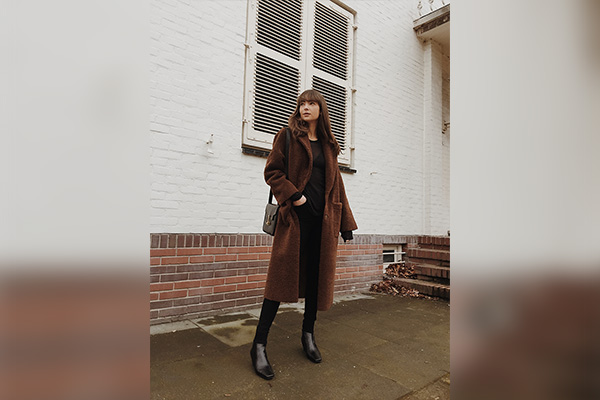 Brown and Black are two colors that surprisingly match Korean beauty standards. They go together like a glove.
For your shoes, choose something dark and grungy like combat boots or Converse sneakers. To top it all off, add in some gothic, and very 90s makeup; like dark eyeliner and mascara. If you are opting for a black dress then accessorize with brown long boots and a bag.
These two are the trendiest color combinations – no matter what brand you buy or where you shop.
Green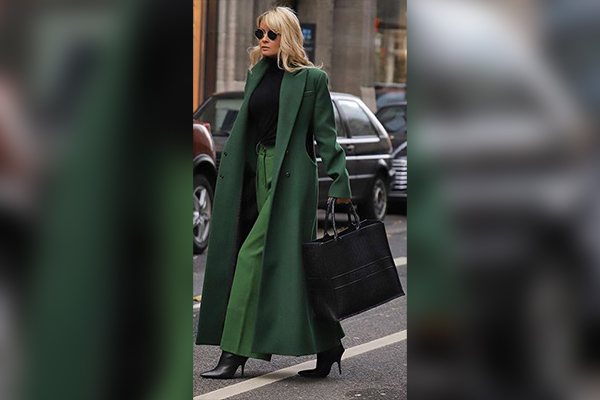 Green can create a magical aura when paired with Brown. It's easy to pull off the look with sage green and brown outfits. Wear a sage green sweatshirt with brown mom jeans. Pick up your brown crossbody bag, and you are ready to nail the look.
Cream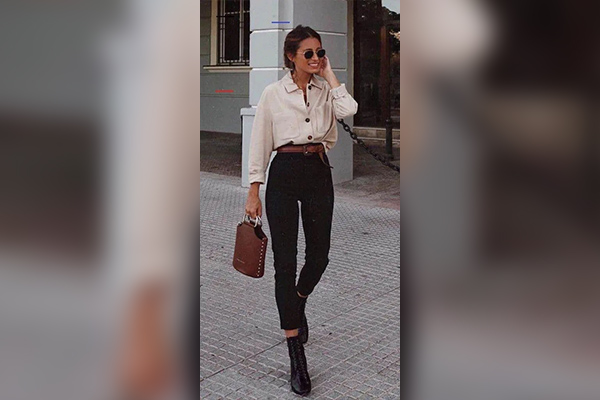 The people who cannot find the cool combination are always the ones who are wearing cream. The brown coat is an excellent color for pairing all cream ensembles. Pairing them will help you make the most sense of your outfit. Cream is the color that goes with dark brown and gives an edgy look.
Camel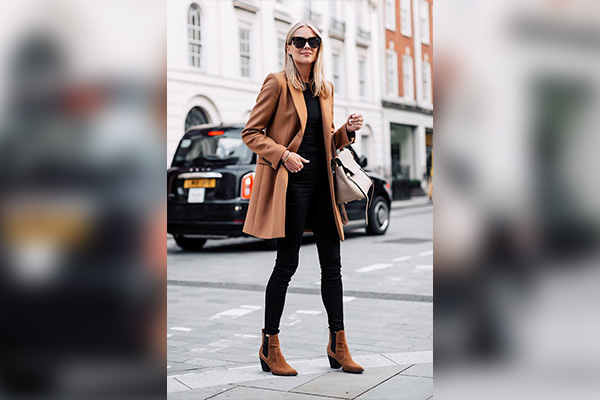 Camel and brown are a classic color combination. Combining these two colors makes any outfit look like a piece of artwork, which is why people love to wear them. You can wear your camel leather jacket to enhance the look of your brown midi dress. You can also wear a long camel coat with your brown outfit. Adding brown-to-brown outfits will give off a cool vibe.
Bubblegum Pink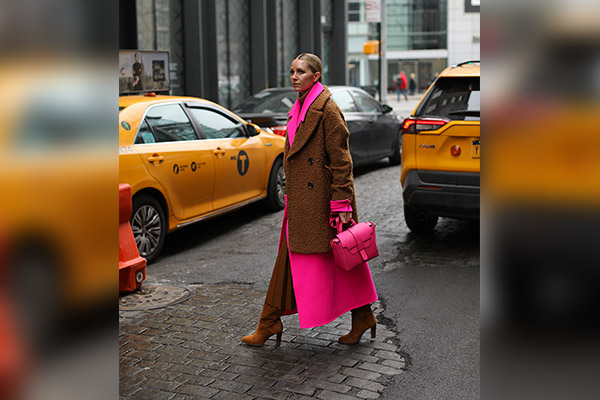 You can't go wrong with a pink and brown outfit. It is a classic color that goes well with nearly everything. Adding a pink pop of color to any brown item makes the outfit more feminine and vintage. Adding any corduroy piece to the mix is a bonus.
White
How can we forget about white? The white combined with brown gives a very sober yet stylish look. You can pair white pants with a brown sweatshirt or a flannel shirt. Another way to combine these colors is a white shirt with a brown skirt. Pick up your cloud bag and wear your kitty heels to slay your brown and white outfits.
Red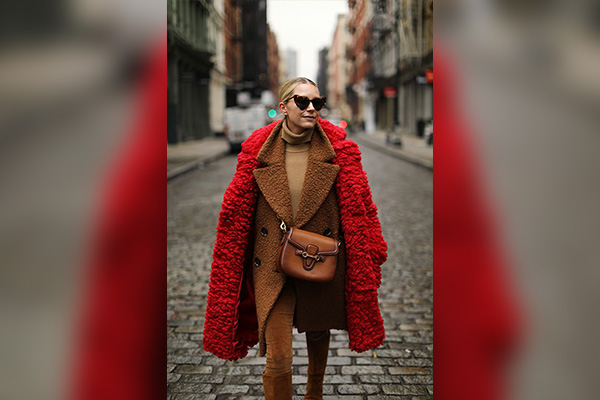 A red check flannel shirt is perfect for pairing with your classic brown trousers. A flannel shirt never goes out of fashion. For a more elegant touch, pick up your mustard bag and wear some decent brown jewelry. Mustard color will bring life to your red and brown outfit.
You can use this combo to get a cute anime outfit. This creates a fun and energetic look that is perfect for those who want to stand out from the crowd.
Light Blue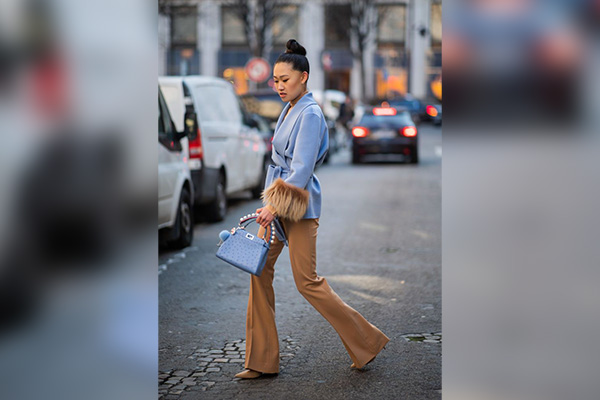 A light skin tone and a light blue outfit go well together. But, how can you use color combinations to create simple yet sophisticated designs? Not that problematic, pair up your brown wide-legged brown pants with a light blue loose-fit shirt.
It is never too late for men to wear chinos and a blue shirt to a special occasion. It is a great option for those who are unsure of what color goes with brown hair. Also, if you want a blue and brown outfit without wearing that button-up shirt, then you can opt for men's jean jacket outfits.
Yellow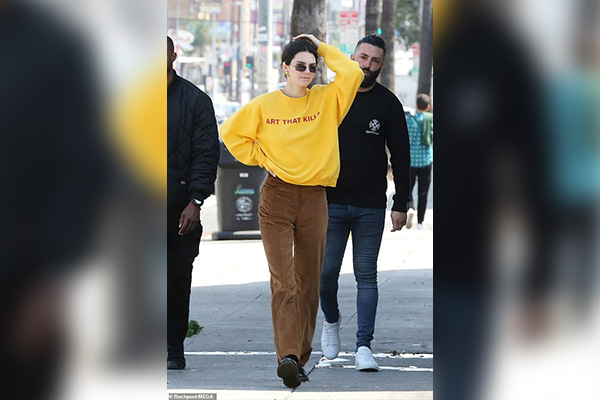 Yellow is the new black these days. Yellow compliments each color uniquely. Brown and yellow outfits give off a fresh vibe. You can also create cute emo outfits using these two colors.
Try pairing your brown top with yellow pants when going out for lunch. Put on the light brown belt, hoop earrings, and a golden chain. Curl your hair and see everyone adoring you.
Accessories And Makeup Tips If You Are Wearing Brown
Burgundy Bag
Whether you are looking for a unique look or want to go casual, Mixin provides the details you need. The brown blazer and a burgundy bag are the perfect combination. Put on your gold jewelry and let your hair play the rest of the game. This is a perfect match for modern smart casual females.
Smokey Black Eyeshadow
Are you blessed with brown eyes but do not know what eyeshadow goes with brown eyes? Opt for darker shades. Try creating a smokey eye with light brown, copper, and black shades. Apply a white eye pencil inside. It will add depth to your eyes.
Golden Jewelry
You've got a brown outfit that you love, but you're not sure what jewelry color goes with brown? Golden jewelry goes great with brown. The warm tones of gold really complement the earthy shades of brown, and they can really make an outfit pop.
If you're going for a more subtle look, try pairing your brown with some simple gold stud earrings or a delicate necklace. If you want to make more of a statement, go for a bolder piece like a chunky bracelet or an intricate ring with your cocktail attire.
FAQs – What Goes With Brown
What Colors Go Along With Brown?
Neutrals like black and white are always safe choices but don't be afraid to experiment with other hues. Colors like green, blue, and pink can all add a pop of color to an otherwise dull outfit. 
What Accent Colors Go With Brown?
There are a few different ways you can go about finding complementary colors to brown. One method is to use a color wheel. Colors that are directly opposite of each other on the wheel are considered to be complementary and can create a striking contrast when used together. For example, pairing brown with yellow or green will create a bold look.
What's The Opposite Of Brown On The Color Wheel?
The opposite of brown on the color wheel is yellow. Brown is a dark, earthy color, while yellow is a bright, cheerful color. Brown is often associated with nature and the outdoors, while yellow is associated with happiness and sunshine. If you're looking for a contrast to brown in your home decor, yellow is a great choice.
Do Green And Brown Go Together?
Yes, green and brown go together. Both are neutral colors that can be used as a base for other colors in your decorating scheme. Green is restful and calming, while brown adds a touch of warmth. Together, they create an earthy, natural look that can work in any room.
Ending Note on What Goes With Brown…
There you have it! These are 11 colors that look absolutely divine when paired with brown. Use these color combinations to get a warm and edgy feeling, or to add a touch of luxury. When it comes to pairing colors with brown, the options are endless.
Whatever your style, don't be afraid to experiment with different colors to see what works best for you. And if all else fails, remember that brown always look good with white.