Aesthetic outfits have been trending since the 80s, and some even before that. Aesthetic fashion has found its way in today's time, thanks to popular influencers and bloggers on social media platforms like TikTok and Instagram.
The trend of aesthetic outfits is focused on finding your personal style, expressing yourself and experimenting with different looks and styles.
The '#OOTD' trend on Instagram these days has gained popularity where people are seen donning some of the most popular and stylish aesthetic outfits from decades ago, bringing them back in the spotlight. Moreover, these cute outfits also, in a way, highlight the groups and subcultures from which they have originated, making it easier for one to align their personal style with a particular group or culture from the past.
The Most Popular Aesthetic Outfits In 2022
There's a plethora of different types of aesthetics from the previous decades and eras, many of which have experienced a surge in their popularity in 2022. Each aesthetic is characterized by unique features and trends, giving us an opportunity to be creative, experimental and to express our individuality.
15 Types of Aesthetic Outfits
To help you find your true aesthetic style, explore the following 15 of the most popular types of aesthetics in 2022 that have been receiving significant popularity by fashionistas, influencers and even designers.
Grunge Aesthetic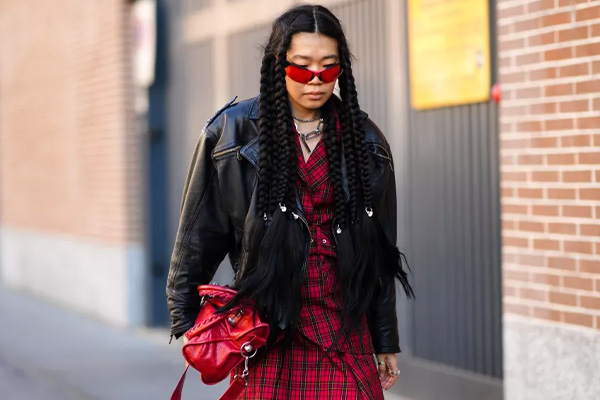 Dark, edgy, carefree and effortlessly stylish, the grunge aesthetic is associated with the emergence of rock bands in the 80s and 90s such as Nirvana and Pearl Jam.
Grunge aesthetic outfits typically include combat boots, oversized hoodies and jackets, graphic tees, choker necklaces and wide-leg jeans, to name a few. Dark colors featuring shades of black and gray, coupled with rebellious accessories like chains and piercings best represent grunge outfits.
Dark Academia Aesthetic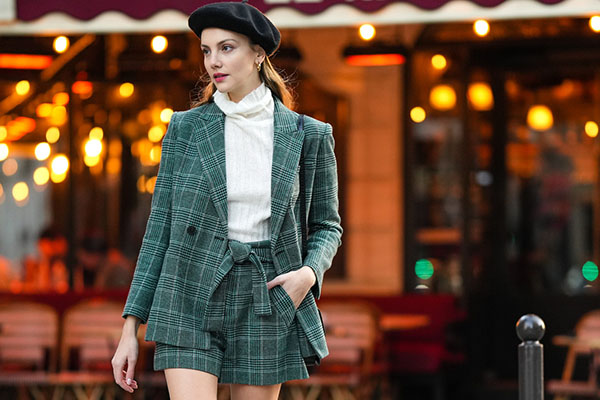 It's all in the name — the dark academia aesthetic has its roots in classic literature and revolves around academic knowledge. The style is most popular among literature lovers with a passion for reading, and are inspired by the works of Jane Austen and Brontë sisters.
Dark academia aesthetic outfits, slightly different from the currently buzzing light academia fashion, comprise tweed blazers, oversized sweaters, long coats, turtlenecks, and plaid skirts in shades of browns, grays and blues, among many others.
Y2K Aesthetic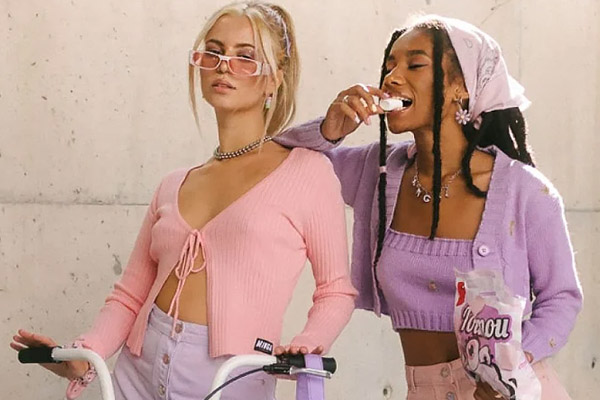 Y2K aesthetic outfits have quite literally taken TikTok and Instagram by a storm and have mainly drawn inspiration from fashion trends of late 90s and mid 2000s.
The Y2K aesthetic is best described as retro, futuristic and features a fascinating blend of pop culture and tech. High-rise flared jeans, crop tops, colorful sunglasses, velour tracksuits, skimpy dresses, cropped jackets and platform shoes are some key essentials of the Y2K aesthetic.
Kawaii Aesthetic
Also referred to as the 'cuteness culture', the Kawaii aesthetic is a prominent and an important part of Japanese fashion and pop culture. The word 'kawaii' itself has a Japanese origin and it means cute.
Kawaii aesthetic outfits feature a pretty, cute, childlike style with items like short pleated skirts, striped knee-high socks, everything pink, rainbows and glitter inspired articles, chunky sneakers, hoodies with animal ears and frilly dresses with puffy sleeves.
90s Aesthetic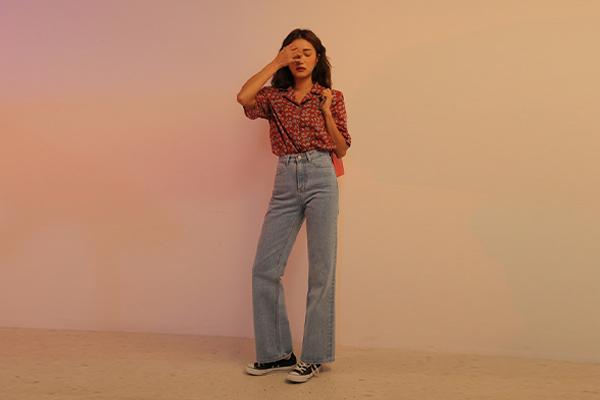 The 90s were probably one of the most influential decades in terms of fashion, considering how some 90s aesthetic outfits are still trending in 2022.
The era has inspired a number of fashion trends and styles that are known to be minimalistic and comfortable. Strappy sandals, high waisted bottoms, tiny sunglasses, slip dresses, chunky sneakers and chokers are some of the most popular and trending items from the 90s fashion.
Light Academia Aesthetic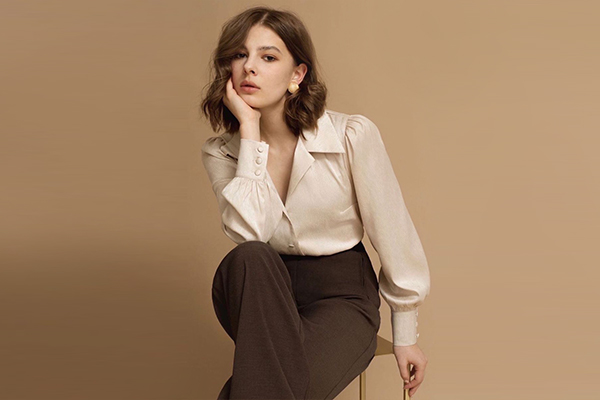 Same as its counterpart 'dark academia', light academia has also drawn inspiration from literature, learning, history and arts, except with lighter, toned-down colors. It adopts a softer perspective which is apparent in the range of colors featured in light academia aesthetic outfits such as white, beige, cream, ivory and other similar neutral tones.
Outfit choices of this aesthetic include turtlenecks, blazers, oversized sweaters, coats, blouses, pleated skirts and ribbed tops.
Alternative Aesthetic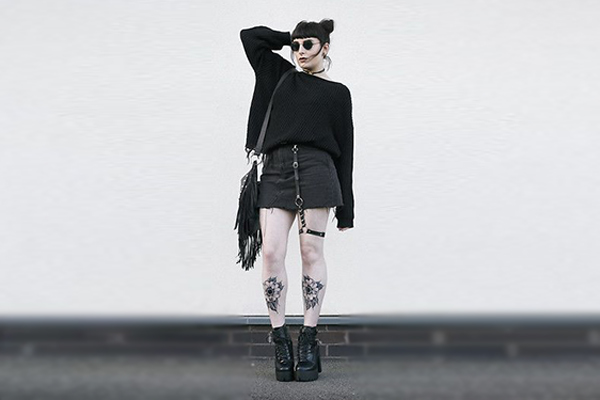 The alternative aesthetic is an umbrella term for a number of popular aesthetics like Punk, Emo and Goth, all of which are best described as original and eclectic. Alternative aesthetic outfits are all about breaking the shackles of mainstream fashion and giving an opportunity to be original and flaunt their personal style.
This aesthetic is truly unconventional in its ways and features dark 90s makeup, occult prints, baggy sweatshirts, and more.
Indie Aesthetic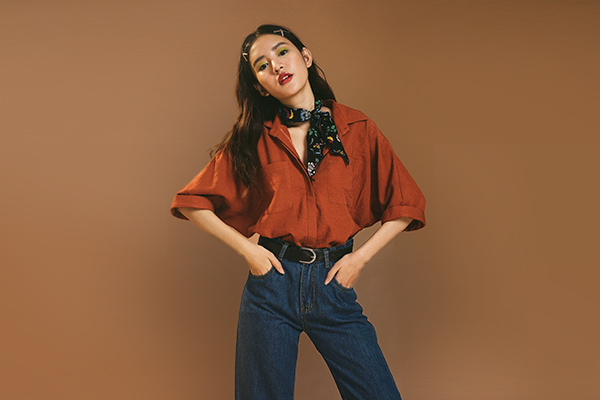 The term 'indie' is an abbreviation for independent and the indie aesthetic is all about individuality, independence, and expressing one's originality which greatly helps uplift your style game.
Indie aesthetic outfits are based on alternative clothing which, again, is centered on uniqueness and free spirit. The most trending indie outfits in today's time include vintage aesthetic outfits including vintage shirts, chunky sneakers, high waisted jeans, loose cargo pants and little pops of bright colors.
Soft Girl Aesthetic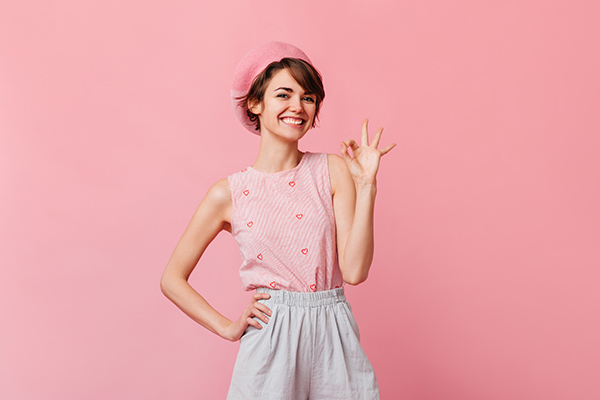 As the name suggests, the soft girl aesthetic is a celebration of overtly feminine, cute and innocent fashion, a trend that's quite popular on TikTok and Instagram today.
Pastel aesthetic outfits are a hallmark feature of the soft girl aesthetic, followed by wide-leg denim, sweater vests, everything floral and bright, crop tops, plaid mini skirts, hair barrettes, dewy makeup looks, baguette bags, and soft graphic designs like hearts and strawberries.
Baddie Aesthetic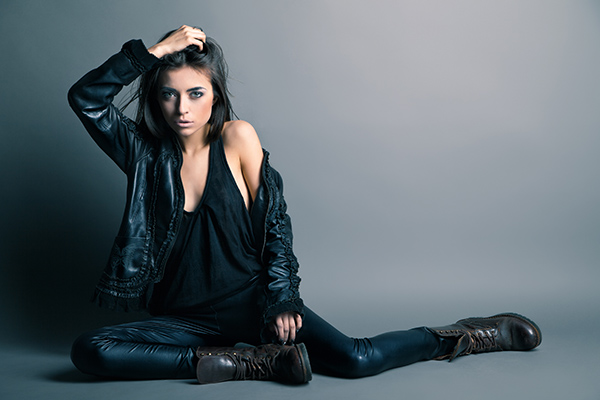 A contemporary product of modern times that was given birth to by TikTok and Instagram, the baddie aesthetic is all the rage right now.
It comprises a cool blend of sub-aesthetics such as luxurious and Y2K fashion, each with its own unique touch.. Popular aesthetic baddie outfits include oversized streetwear, leather pants, figure-hugging dresses, mini dresses, chunky shoes, bodysuits and du-rags, made popular by musicians like Cardi B and Doja Cat.
Skater Girl Aesthetic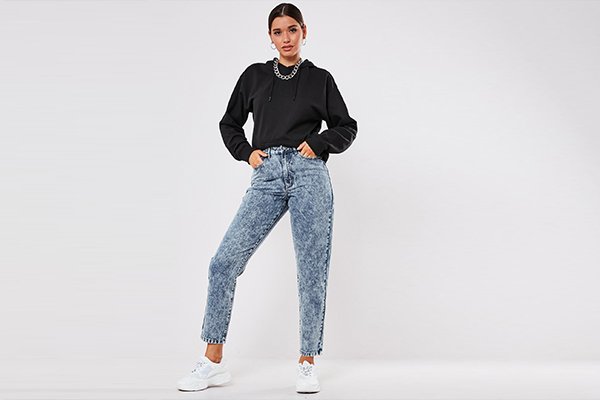 The skater girl aesthetic has something to do with the fact that the skater culture was so prevalent and popular during the 80s and 90s.
The concept behind this aesthetic was to create loose-fitting, comfortable clothes that promote freedom of movement and allow one to skateboard freely without their clothes getting in the way.
Baggy cargo pants, high-waisted mom jeans, oversized shirts, and sneakers are a classic skater girl ensemble, which also make great casual aesthetic outfits.
Femboy Aesthetic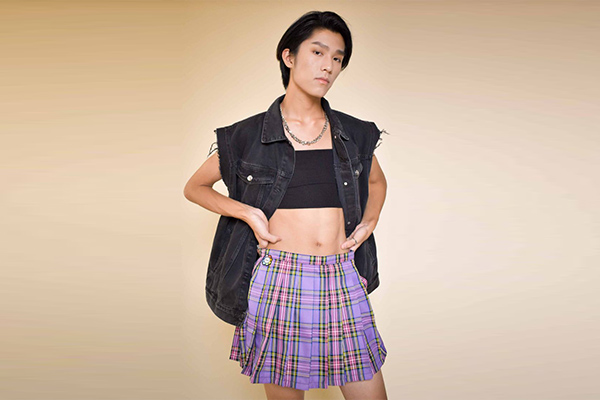 Femboy, or Roseboy, is a term that originated from the 1990s LGBTQ community and it refers to a male person who displays feminine characteristics. The femboy aesthetic features men who are big on feminine clothing and have a feminine gender presentation.
Popular femboy aesthetic outfits are slip dresses, tennis skirts, oversized sweaters, and vibrant mini skirts, all of which have helped redefine masculinity and eliminate gender limitations of feminine attire.
Emo Aesthetic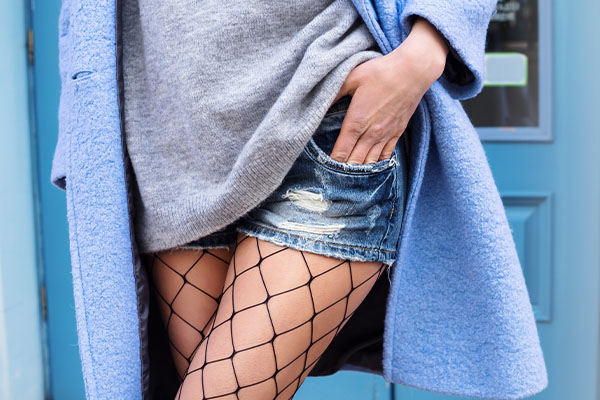 Having originated from the early 2000s' emotional punk music genre, the emo aesthetic is a representation of one's feelings and emotions. Mainstream music bands like My Chemical Romance, Paramore and The Disco are most popularly known for the emo music genre and for dressing according to the emo aesthetic. Major elements of this trend include layered pieces, striped tops, fishnets, skinny jeans, everything black, piercings, oversized hoodies, and heavy eyeliner.
Kidcore Aesthetic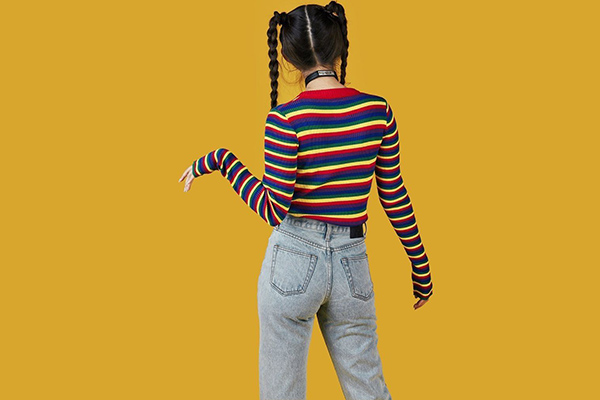 The kidcore aesthetic is exactly what the name suggests — kids-inspired clothes featuring bright and vibrant primary colors, kid-like graphics, sparkles, glitter and a whole lot of nostalgia!
OG brands like Beanie Babies, Barbie, Sesame Street, Nickelodeon, and Disney are some of the known icons of that era that brought us fun, whimsical vibes and everything rainbow. Denim overalls, nostalgic prints and graphic shirts are all part of the kidcore aesthetic.
Retro 80s Aesthetic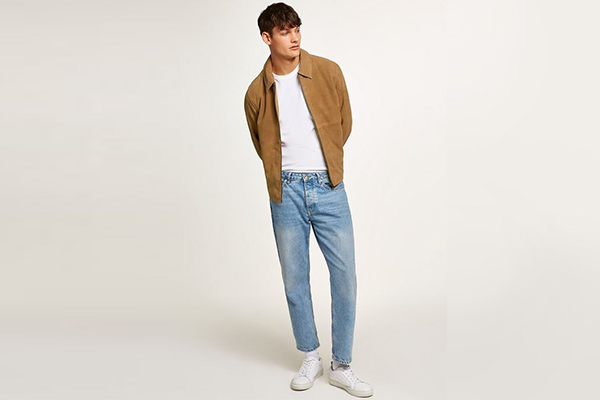 There's no surprise as to why the retro 80s fashion men and aesthetic is making rounds again in 2022. The 80s aesthetic was all about go big or go home, dominated by bold prints, bright colors, acid wash jeans, color blocking, and turtlenecks.
However, the modern retro 80s aesthetic outfits also feature minimalist clothing and neutral colors. Will Smith's character in The Fresh Prince of Bel-Air is a great example of this aesthetic.
FAQs – Aesthetic Outfits
What makes an outfit aesthetic?
There are many factors that make an outfit aesthetic which primarily focus on the visual aspect of things. Colors, designs, patterns, materials, the right balance, emphasis and focus, and harmony in the design elements are some of the most important factors that contribute to the overall aesthetics of an outfit.
Moreover, it also has to do with how a person styles and carries an outfit, and brings it all together. 
What are the 4 types of aesthetics?
Apart from the types of aesthetics mentioned above, there are many others that have originated from different decades and eras. Four other popular types of aesthetics include goth aesthetic, cottagecore aesthetic, spacecore aesthetic and cyberpunk aesthetic.
Each of these have unique features and different dominating styles and trends to offer. For instance, cottagecore aesthetic outfits are all about quilted coats, embroidered denim and knitted cardigans, to name a few. 
How can a girl be aesthetic?
Social media platforms like Instagram and TikTok have brought us not just aesthetic fashion, but also numerous ways to be aesthetic.
A girl can be aesthetic by first identifying her style for which you can take inspiration from popular TikTok and Instagram bloggers and influencers. Your style majorly has to do with how you normally dress. The idea is to be yourself and use clothes as a way of self-expression.
Concluding Our Thoughts on Aesthetic Outfits
Whether you talk about indie or grunge or soft girl or vintage Y2K, there's no denying the fact that fashion aesthetics are taking the center stage right now in the fashion world of 2022.
Aesthetic outfits have originated from entire fashion subcultures from the past decades. Wearing aesthetic outfits is a wonderful way to showcase your style and highlight your personality. These outfits help one reflect their true selves and uplift their style game.
From upgrading your wardrobe to experimenting with different styles to taking a walk down fashion memory lane, the aesthetic fashion is about all that and more.