Y2K fashion has risen from the ashes and is back from the dead for a second round! Chunky sneakers, bedazzled logos, colorful sunglasses, shiny materials, double denim and so much more — ring a bell?
While the abbreviation refers to the year 2000, the term 'Y2K fashion' talks about what emerged during the late 90s fashion women and early-to-mid 2000s. This era was completely driven by pop culture and iconic female figures who did absolute justice to it. Some popular names that immediately spring to mind are Britney Spears, Paris Hilton, and of course, Regina George from Mean Girls, among many others.
This revived Y2K fashion trend is all about making an over-the-top statement and has made quite a comeback, having vanished for so many years! It's time to move closets and not mountains as we take you through the hits and misses of Y2K fashion, a trend widely embraced by Gen-Z.
The Hits of Y2K Fashion
Baguette Bags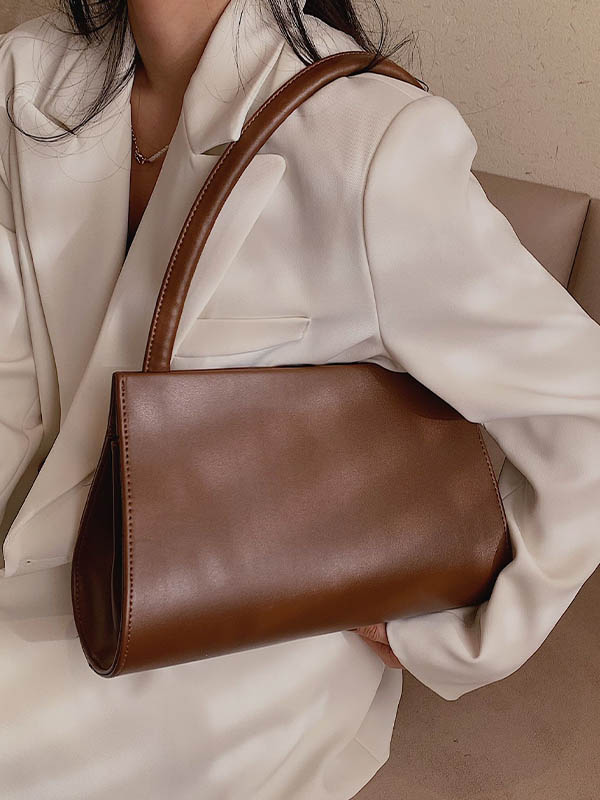 Bags are such a versatile fashion accessory and there are no surprises why baguette bags are back with a bang! These small, contact and ever-so-cute bags have long been donned by Y2K girls and are one of the biggest hallmarks of the Y2K aesthetic. What is the Y2K aesthetic, exactly? It is simply a trend that promotes a personalized and bold style that makes a fashion statement.
The iconic baguette bag experienced a massive surge in popularity, mainly when Carrie Bradshaw was seen sporting it in the show Sex and the City. The popular Fendi baguette, in particular, is synonymous with this show. Truth be told, the size of these bitsy bags is ideal and they offer a great way to take your Y2K aesthetic outfits up a notch.
Funky Hair Accessories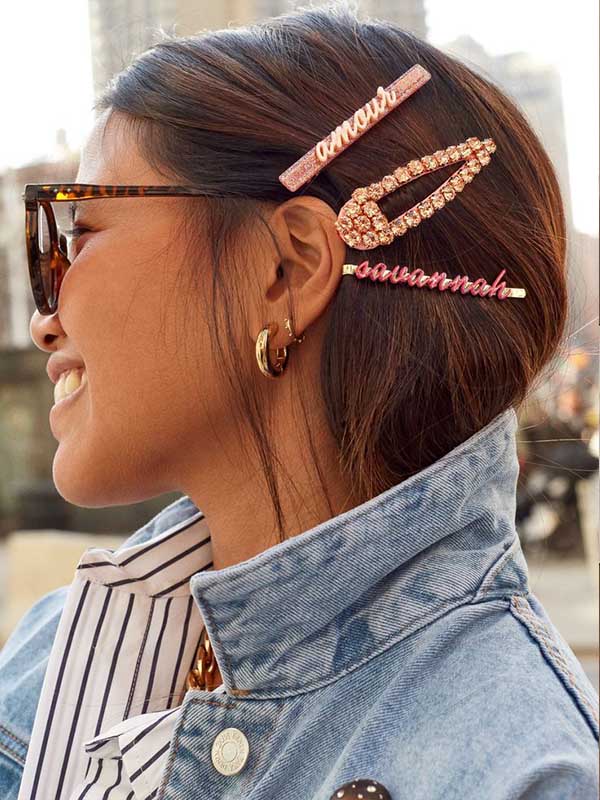 You can never have enough accessories, right? Even better if they are for the hair! Colorful, funky and playful hair accessories dominated the Y2K fashion back in the day and safe to say, they are making rounds again!
From bandanas and bucket hats to kitsch hair clips and multicolored barrettes, these hair pieces are a wonderful addition to your daily outfits. Most Y2K hairstyles featured at least one of these hair accessories and we have to admit, they really do add a touch of style!
The Hadid sisters have often been spotted pulling off colored bandanas and hair clips on numerous occasions, and they looked super cute too!
Velour Tracksuits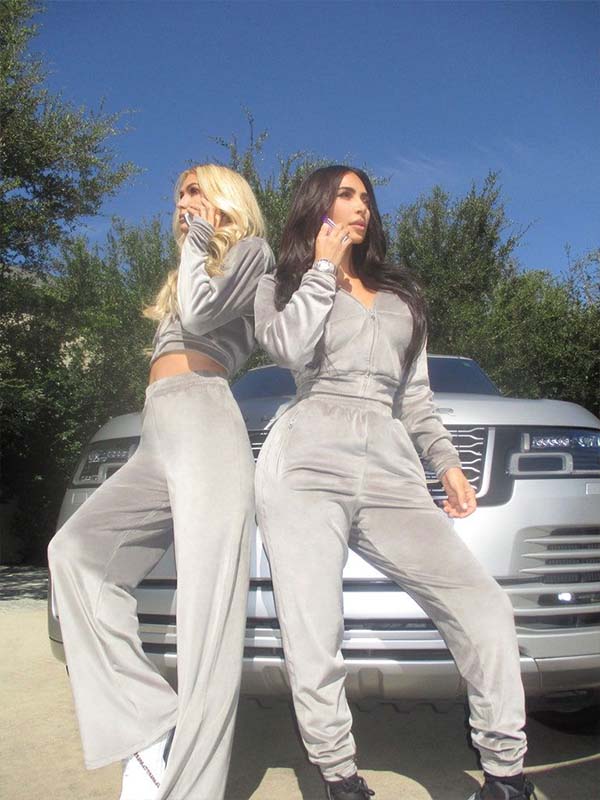 It is quite impossible to talk about Y2K fashion without an image of Paris Hilton sporting a bright bubblegum pink velour tracksuit popping in your head! The pink Y2K aesthetic was all the rage then, and it clearly seems to be making its way back to people's wardrobes in today's time.
We've been seeing a whole lot of monochrome velour tracksuits lately and for all the right reasons, too. Not only are they oh-so-comfortable, but they are so fun to wear as well.
From shopping sprees to airports to lunch meetings, these tracksuits have been designed to fit any and every occasion effortlessly. You can pair your velour tracksuit with chunky sandals (or choose from different types of sandals), matching Y2K tank tops or baguette bags, and make a unique fashion statement.
The Misses of Y2K Fashion
Double Denim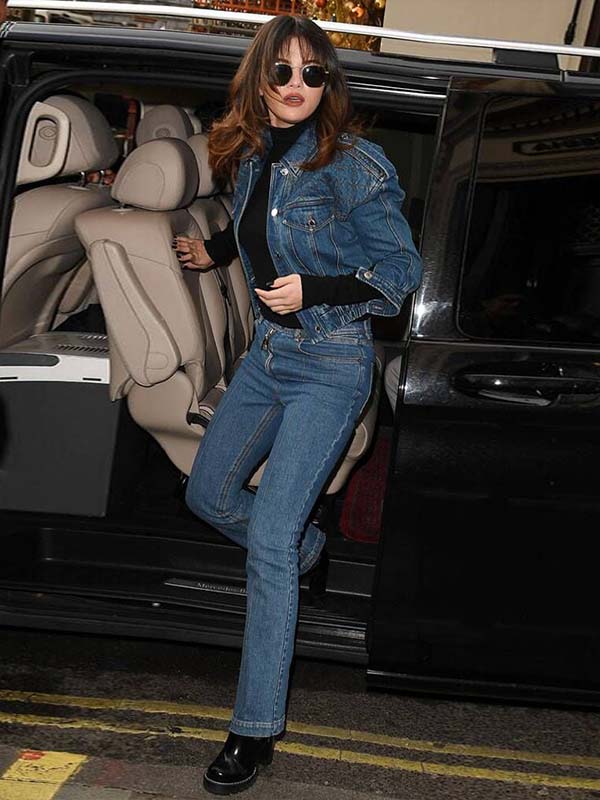 Denim on denim is a timeless fashion trend that seems to be making waves even in today's time. When done right, it looks absolutely fierce and stylish. However, the Y2K fashion men for double denim focused on creating a silhouette that required you to wear the same shade and tone of denim. Think of Justin Timberlake's infamous denim-on-denim look at the award functions.
The consistent color scheme is definitely a little off-putting. The denim-on-denim style today is more about creating contrast and playing with different denim shades!
Low-Rise Jeans
The Y2K streetwear is best characterized by low-rise jeans, also known as low-waist jeans. While these Y2K jeans enjoyed a great deal of spotlight back in the day, a lot of people have expressed dismay at their return.
When paired with a ribbed cardigan, for instance, the low-rise jeans look (popularized by Bella Hadid street style) is great! However, the jeans basically discard the entire discourse on body positivity given how they hinge on 'thinness' and having a petite abdomen. This is one of the biggest reasons why low-waist jeans are a huge miss in the world of fashion.
Crop Tops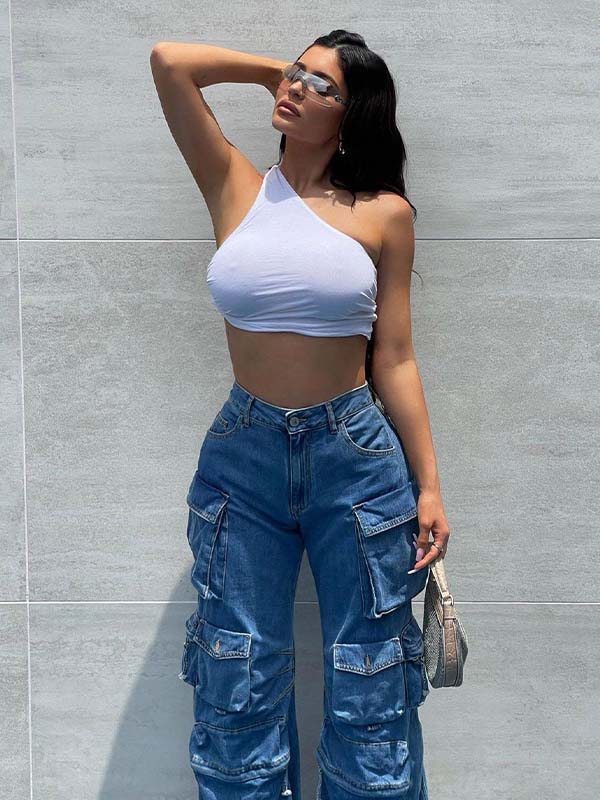 The Y2K crop tops, also known as baby tees definitely look cute, however, they also rest on the idea of 'thinness' just like low-rise jeans.
Many people have expressed concern over how these tiny crop tops glorify the idea of being thin and slim. This further goes on to create unrealistic beauty and body standards.
However, crop tops are still loved by many and they are also a wardrobe staple for many people. So, you could probably call it a fashion trend that's both a hit and a miss at the same time.
FAQs – Y2K Fashion
What Is the Y2K Trend? 
Y2K fashion is a stylistic, futuristic fashion trend 2000s with a unique blend of tech advancements and pop culture. It predominantly features a retro and unconventional edge with hallmarks such as velour tracksuits, wide-leg jeans, baguette bags, pleated skirts and so much more.
Who Created the Y2K Style?
The Y2K style was initially spotted in a number of old movies and shows from the 90s. However, it seems to have originated from the popular R&B American girl group called Destiny's Child from 1990. It's interesting to note that there are many variations in the Y2K background and people all around the world have come up with unique representations of it.
What to Wear to a Y2K Themed Party?
A Y2K themed party is an excellent opportunity for you to go all out and take a fun, creative spin on your outfit! The ideal picks, though, would definitely have to be either a funky pleated skirt with a Y2K jacket coupled with bold makeup. Or, you could go full retro and opt for bold Y2K shirts, wide-leg jeans and maybe throw a Y2K hoodie over your shoulders!
What Are the Colors Attached to the Y2K Trend? 
The Y2K aesthetic is all about bold and bright colors with shades of blue, orange, pink, and purple being the go-to colors.
What Accessories Are A Must for Y2K Fashion?
Some of the must-have accessories for Y2K fashion include chain belts, chunky earrings, multicolored necklaces, mini bags, hair clips, and colorful sunglasses.
Concluding Out Thoughts on Y2K Fashion
Y2K fashion outfits have clearly made an applaudable comeback and have also given us their fair share of hits and misses.
Some of them may be over the top, but we can't deny that they are definitely fun, creative, versatile, and super experimental! From metallic clothing to velour tracksuits to hip accessories to tiny but trendy sunglasses, this fashion trend has opened many doors to style trials and experiments!
There are quite a few failures of the Y2K fashion, too. But, it has surely come back from the dead with a modern and upgraded twist on many things.