In the early 21st century, many people began to appreciate the aesthetics of rural life and farming. This led to a growing interest in British Countryside-related merchandise such as clothing, homeware, art prints, etc.
As this trend grew bigger and bigger, it eventually became its own subculture – Cottagecore.
The aesthetic has grown in popularity over the years with many young people adopting it as part of their own personal style or fashion identity. It's also become a lifestyle choice for some who choose to live off-grid or off-grid or simply prefer a simpler way of life. Some people have even chosen to live in small houses (often referred to as cottages) instead of traditional apartments or houses because they fit better within this style of living. Let's discuss the important factors that contribute to creating trending cottagecore outfits.
What is Cottagecore?
Cottagecore is a fashion aesthetic that celebrates the idealized rural life. The style was developed throughout the 2010s and was first named cottagecore on Tumblr in 2018.
Cottagecore Fashion: Dark Cottagecore Vs. Soft Cottagecore Clothing
In 2019, many different types of cottagecore fashion existed. Some cottagecores are more dark than others, with outfits inspired by gothic and witchy aesthetics. Other cottagecores are soft, featuring pastel colors like pink or mint green. In this article, we'll be looking at two main types of cottagecore: Dark Cottagecore (which is inspired by gothic aesthetics) and Soft Cottagecore (which features pastel colors).
Dark Cottagecore
Dark Cottagecore is inspired by gothic aesthetics such as Victorian-era clothing and horror movies like The Blair Witch Project or The Shining. It often involves wearing black clothes that feature skulls or other spooky imagery such as witches on them. Dark Cottagecore outfits often include lots of black velvet too which adds to the gothic feel of the outfit.
Soft Cottagecore Clothing
Soft cottagecore clothing is designed for comfort and functionality. It is usually made from cotton or linen and has a loose fit so it's easy to move around without restrictions. Soft cottagecore can also be worn during any season, although most people prefer to wear it during spring or summer because it's lighter weight than other fabrics like wool or denim which are used for winter clothes such as sweaters or jackets.
In terms of color palette, soft cottagecore clothing features earthy tones such as green, brown, yellow, purple, and red; all colors found in nature such as flowers, trees, and rocks; or muted pastels like pink, blue, and purple.
How Do You Dress Cottagecore? Key Components of Cottagecore
The key components of cottagecore aesthetic outfits are:
1. Comfy clothing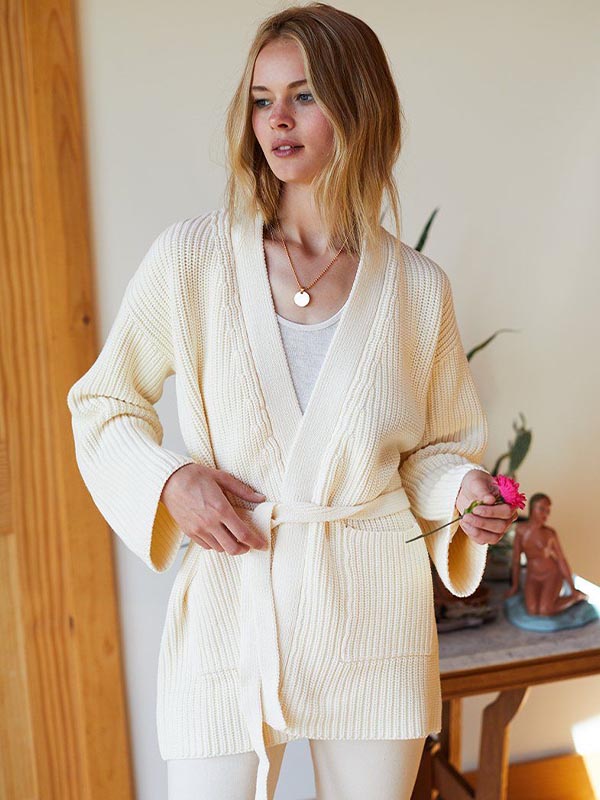 Clothing with a relaxed fit, usually straight-legged pants or shorts, loose-fitting shirts, t-shirts or sweaters, and sneakers or combat boots.
2. Minimalist Accessories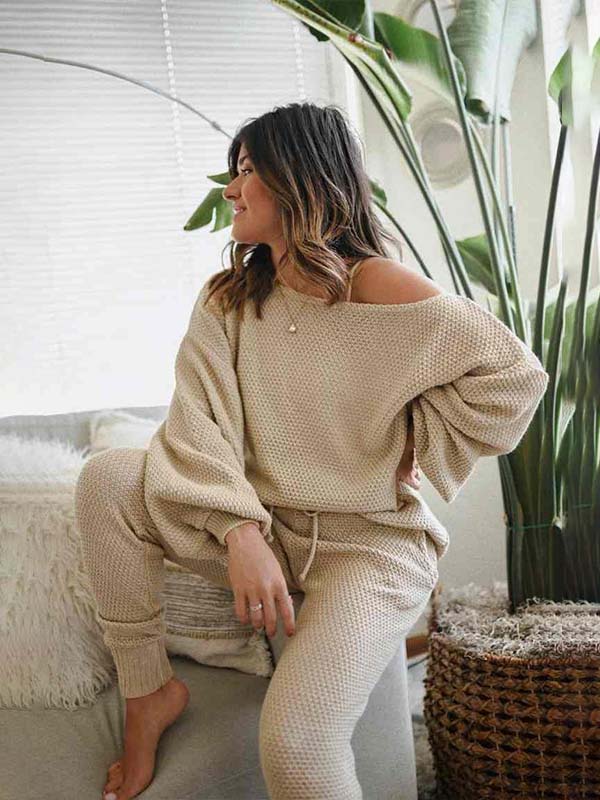 Like watches, belts, and wallets that match your outfit in color or style. A pair of sunglasses also works well if you don't already have prescription glasses or contacts.
3. Plaid Shirt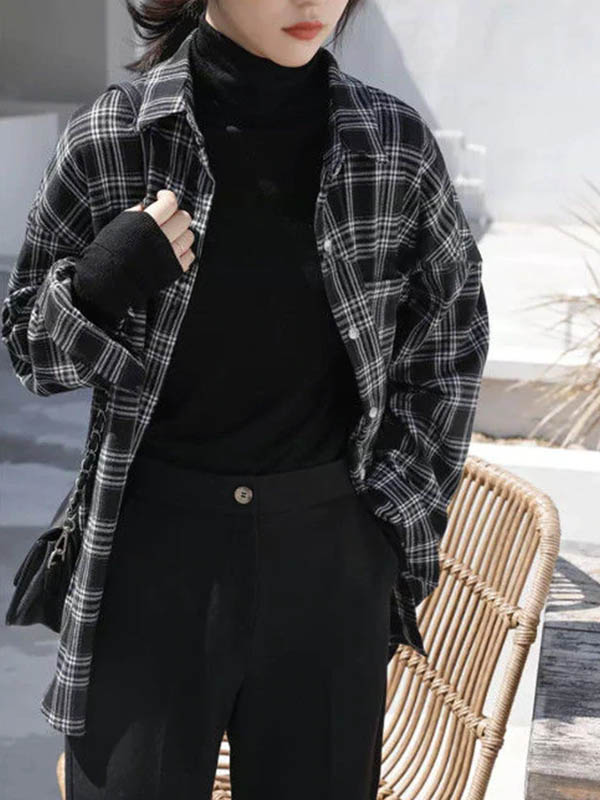 It is the most important part of any cottagecore aesthetic clothes. A good plaid shirt can be worn on its own or layered under other pieces of clothing for extra warmth during colder months. You can find them in any color or pattern you want.
4. Unstructured Coats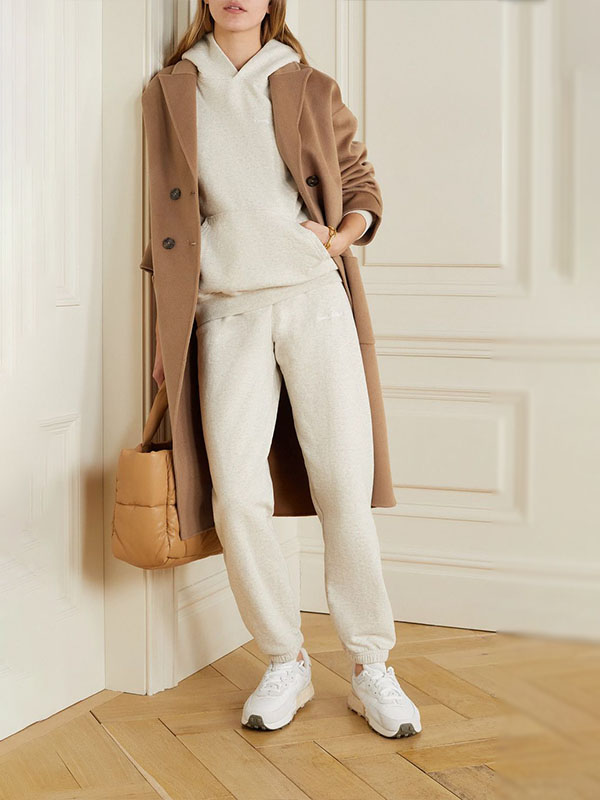 They are perfect for cottagecore style because it gives you enough warmth without adding extra bulk to your body. Unstructured coats also allow for more movement and flexibility during activities like hiking or skiing.
5. Light colors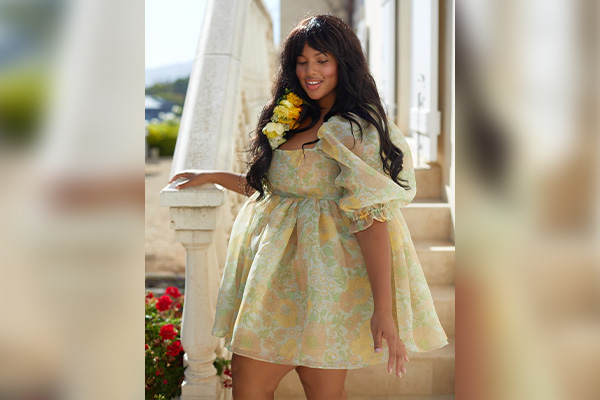 As the clothes used in cottagecore outfits tend to be in lighter tones such as off-white, pink, and greens. This gives the wearer a natural appearance that's not too flashy or overbearing on the eye.
6. Casual silhouettes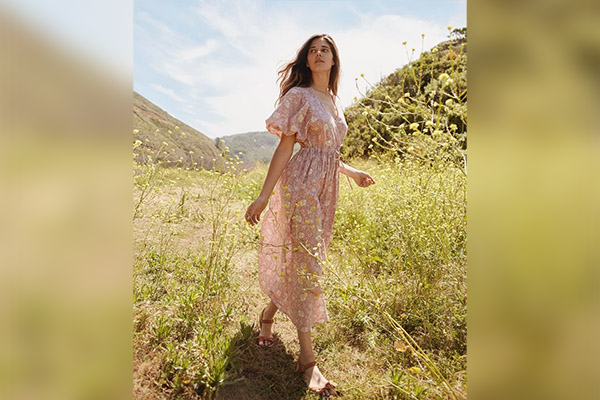 Cottages have simple shapes, and so does cottagecore clothing. Simple silhouettes lend themselves well to easy styling without looking overworked or fussy. This means you can pair them with other items from your wardrobe without worrying about clashing colors or prints.
7. Knit Set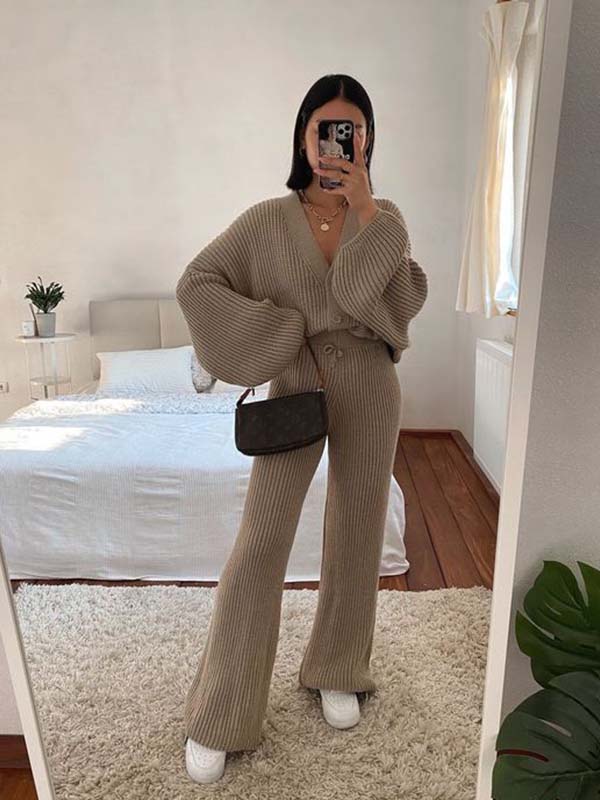 A great way to stay warm during those colder months but still look cute is by wearing a knit set. These sets can be made from wool, which keeps your body warm during cold days outside.
8. Floral Dress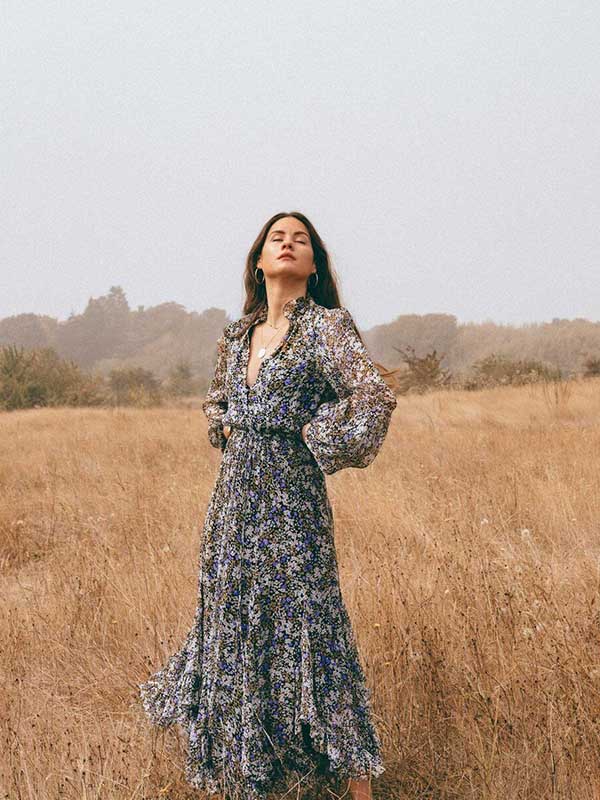 Floral prints are another staple in modern cottage core clothing because they're bright, cheerful, and feminine — making them perfect for springtime weather! Floral dresses come in all different styles so it's easy to find one that fits your personal taste.
9. Ruched Tie Top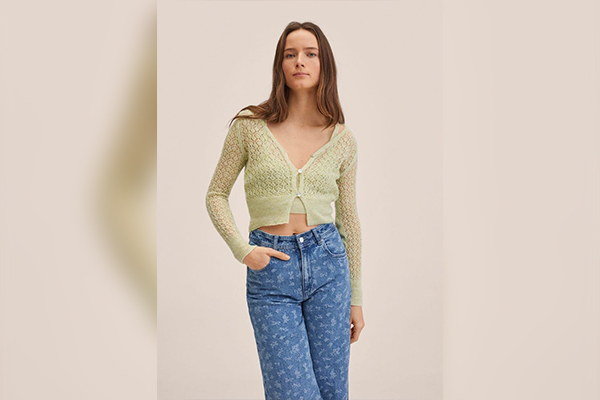 This type of top is typically made with linen or another lightweight fabric that allows it to drape in different ways. It's often paired with a pair of linen pants or shorts to help complete the look.
10. Linen Pants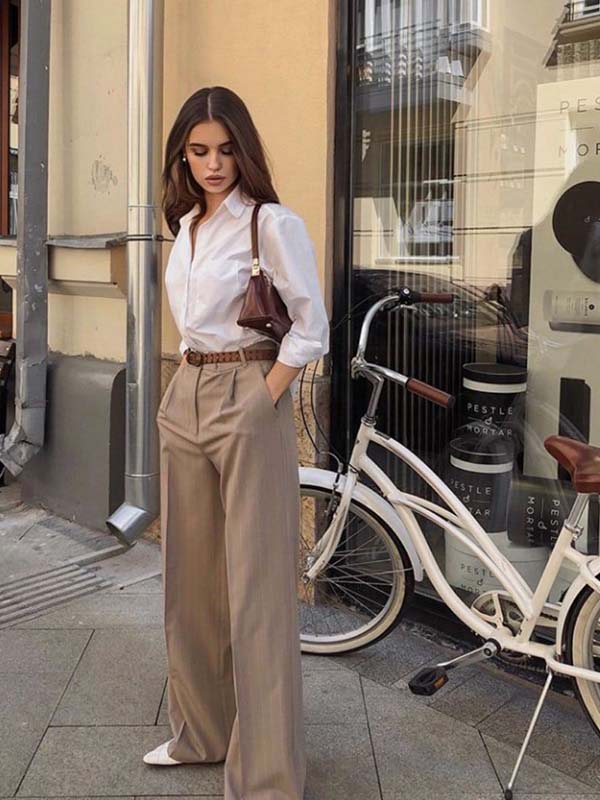 Linen pants are loose-fitting pants made out of linen fabric, which allows them to breathe easily while keeping you cool during warmer months. They're often worn with a ruched tie top for an easy summer look.
11. Quilted Statement Piece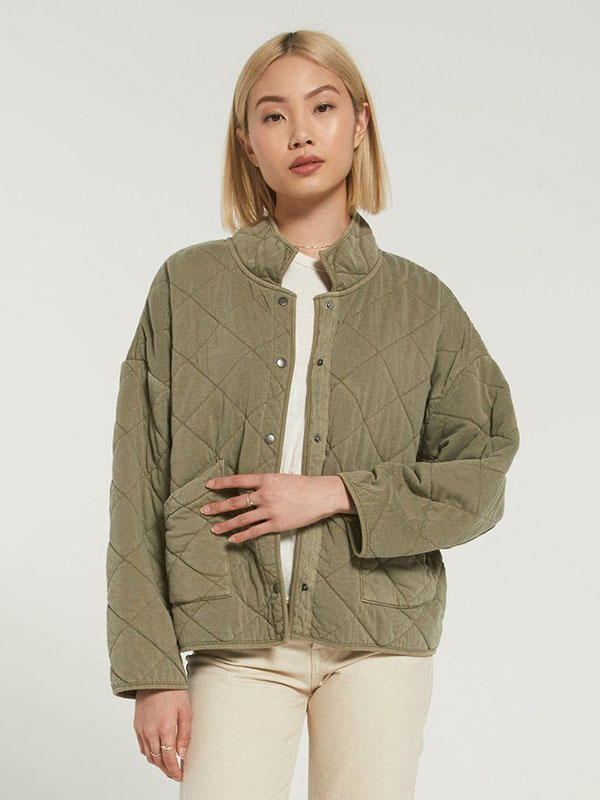 A quilted jacket is a must-have for any cottagecore outfit. Nowadays this trend is more popular than ever before as it allows us to add some personality to our outfits without taking away too much attention from other parts of our bodies. The most popular quilted pieces include cozy sweaters, blazers, coats, or even shirts.
12. White Dress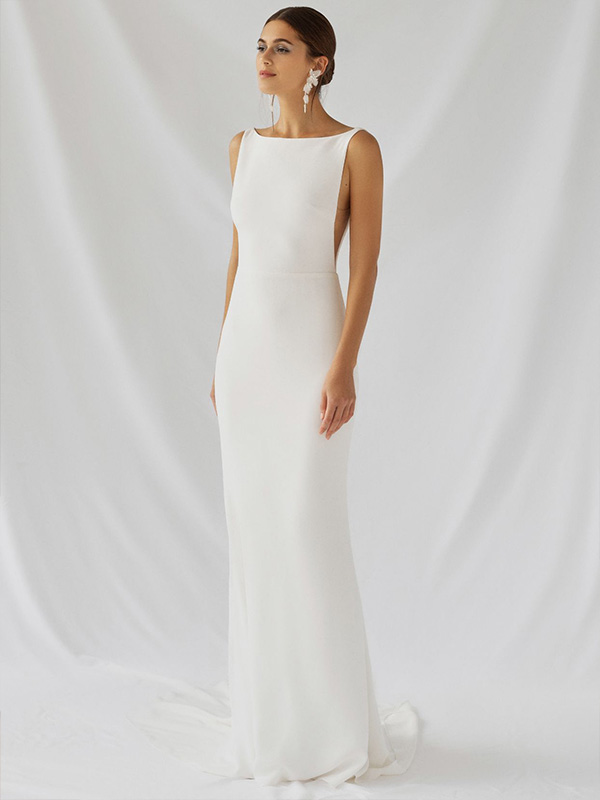 This is one of the most popular pieces in cottagecore wardrobes because it goes with almost everything! It's also a very easy piece to wear because it doesn't require much effort or thought. You can pair it with cowboy boots or sandals depending on what kind of look you're going for.
13. Corset Top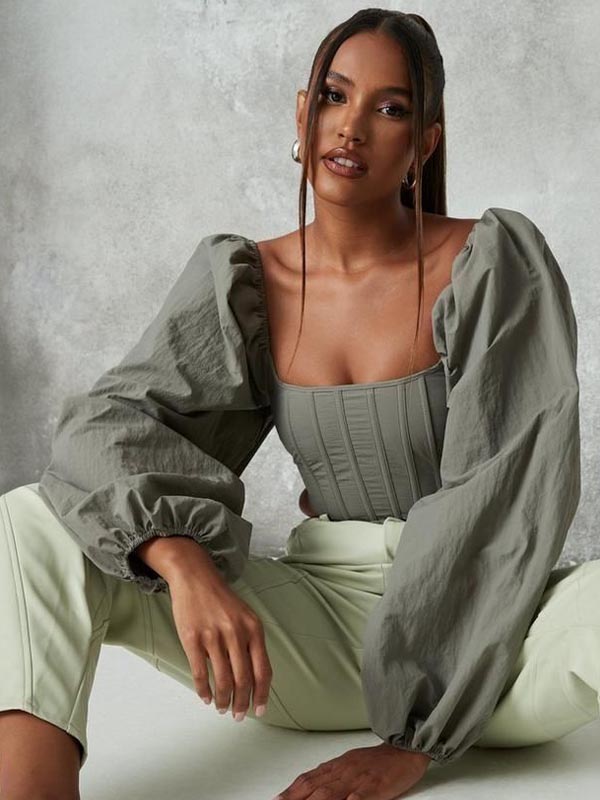 A corset top is a must-have for any Cottagecore outfit. They come in many different styles and colors, so you can find one that matches your personal style perfectly. They also come in different price ranges, so whether you're looking for something affordable or super expensive there's something for everyone.
14. Cowboy Boots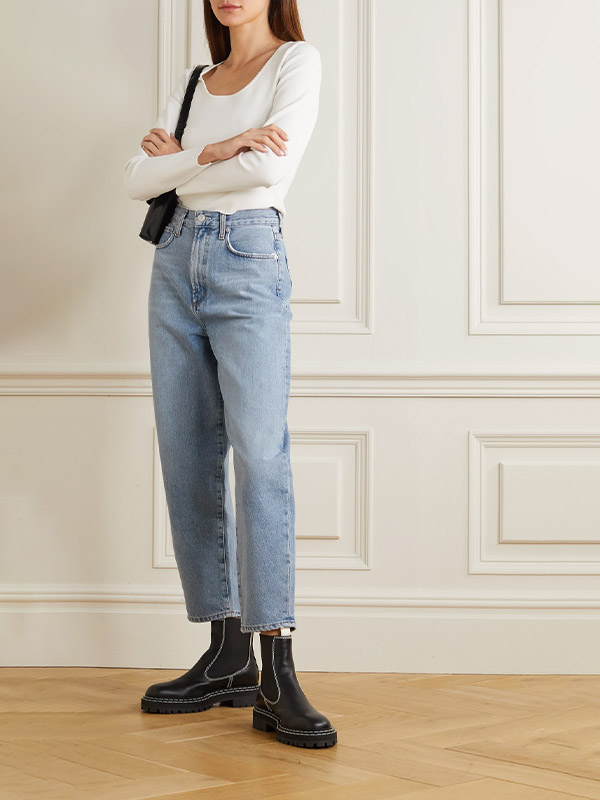 Cowboy boots come in many different styles and colors too. You can get a pair of black ones if you want to go with the classic rockabilly look or go with brown if you want something more neutral. Then just pair them with some jeans and you're good to go.
15. White Blouse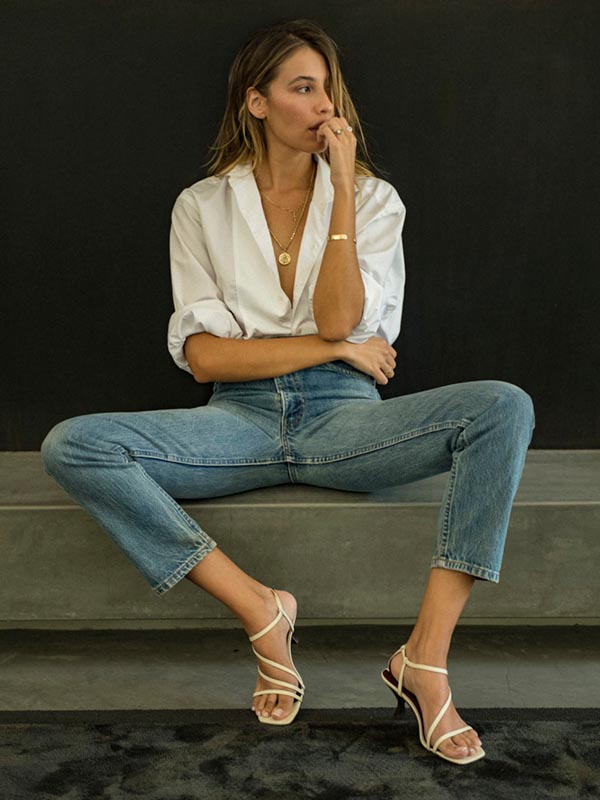 A white button-up shirt is the cornerstone of any good cottage core outfit idea. White Cottage Core Blouses can be worn on its own or layered under a cardigan or sweater to add some warmth during colder months. Buttons down the front or at the sleeves will also add visual interest to your look.
16. Woven Bag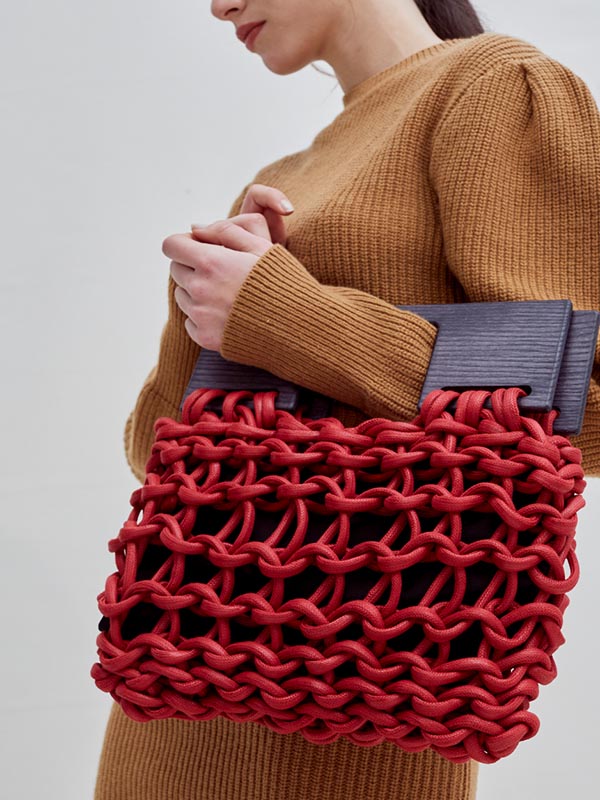 A woven bag adds color and texture to any outfit while keeping things casual and relaxed. Woven bags come in many different shapes and sizes — choose one that fits your lifestyle best. It can also be worn in mommy and me outfits.
17. Vintage Sneakers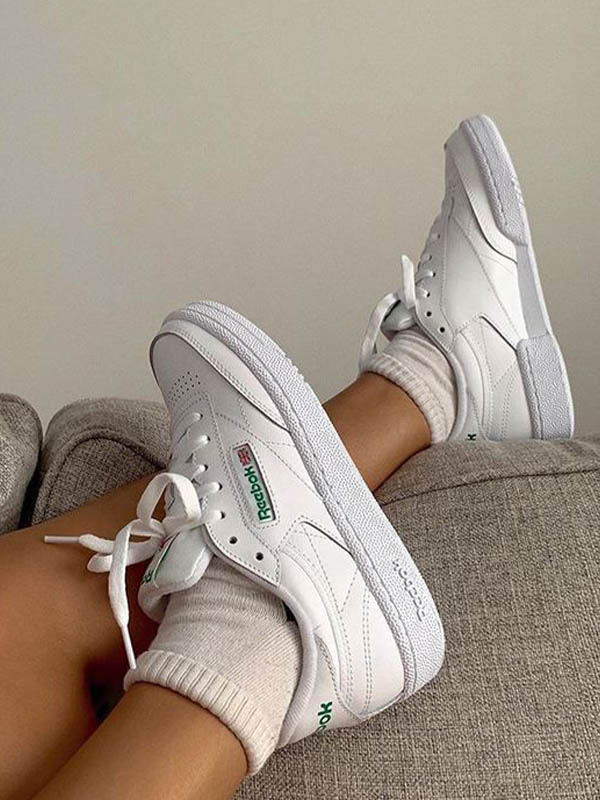 When it comes to footwear, Cottagecore is all about vintage sneakers. These shoes have been around for decades and can be found at flea markets or second-hand stores. They're usually made out of canvas or leather, but they don't necessarily have to be new-looking. In fact, they should look as though they've been worn many times over by someone else before you bought them.
18. Light-Wash Jeans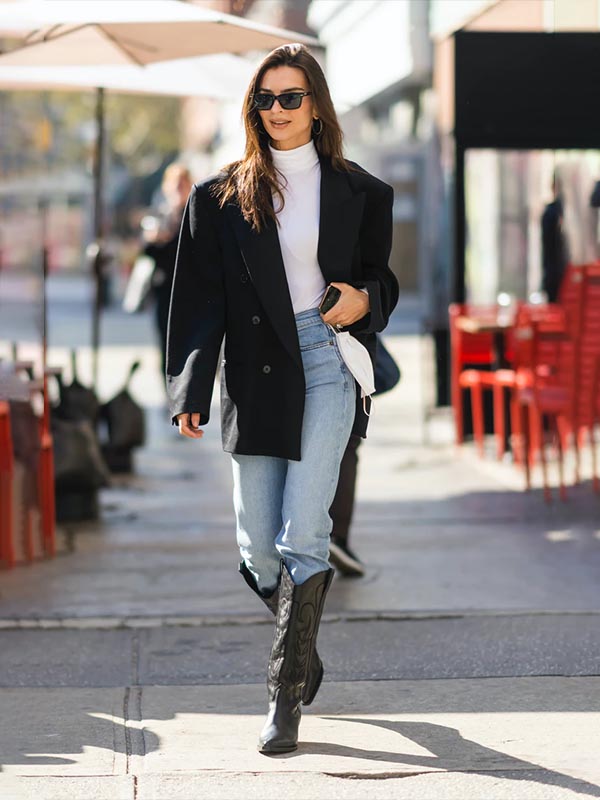 Jeans are another key element of Cottagecore as well as cocktail attire. You'll want to go for light washes rather than dark ones because they're more casual and relaxed looking — perfect for this aesthetic.
19. Straw Hat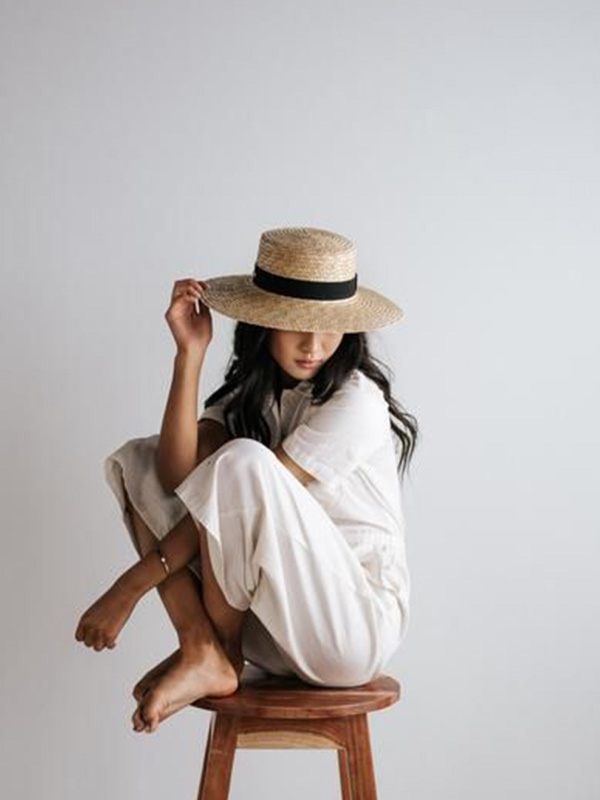 A straw hat can be of any type but typically they are round in shape with a brim around the edge. They come in all sorts of styles, colors, and designs so there's sure to be one out there for you.
Straw hats are perfect for keeping you cool during warm summer days when you're outside gardening or lounging by the pool. They also make great accessories for formal occasions like weddings because they add an extra bit of flair to your outfit without being over the top.
20. Puff-sleeve minidress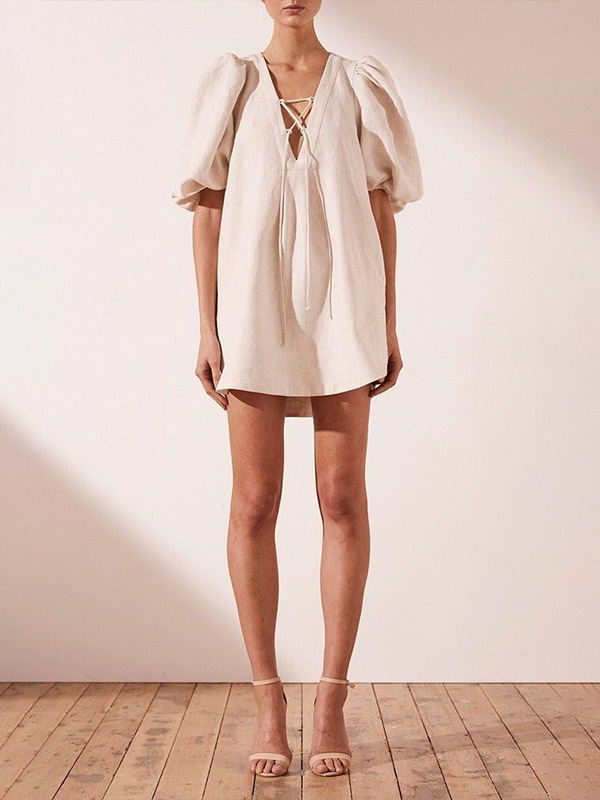 The puff-sleeve minidress is another key component of cottagecore types of dresses. These dresses are typically short-sleeved with a large puff at the bottom hem or around the neckline, making them perfect for warmer weather or casual outings with friends.
21. Funky jewelry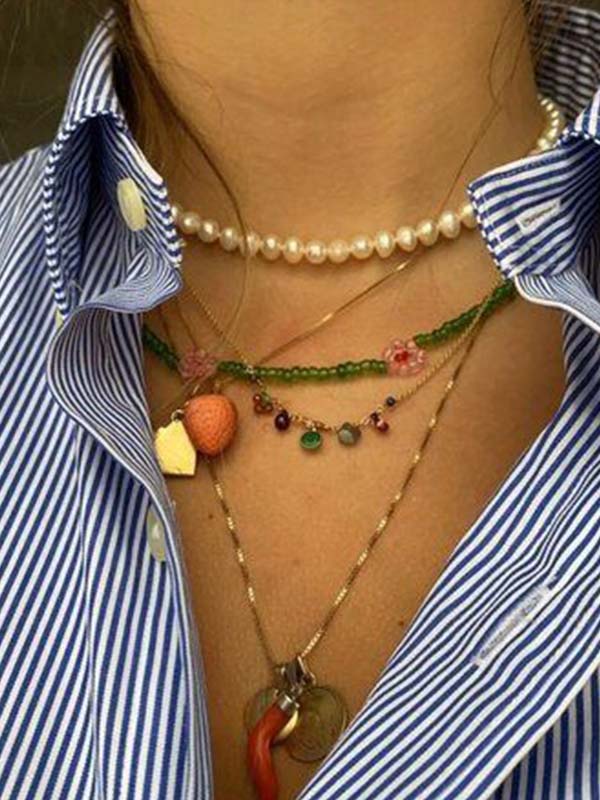 You can go all out with funky jewelry and accessories in cottagecore outfits — think oversized earrings, chokers, and statement necklaces.
Cottage Core Outfit Ideas
Most cottagecore outfits feature basic pieces that are easy to find at any local store like jeans, shirts, and sneakers. Jeans are usually worn in dark colors such as black or navy blue because they go well with any type of top or shirt underneath them without standing out too much from other pieces in your outfit. Shirts can be worn either tucked in or untucked depending on how casual or formal you want your outfit to look like
Casual Cottage Core Outfits
If you're looking for a casual cottage core outfit, try pairing a flannel shirt with jeans or leggings and some cozy socks. You can also throw on some sneakers for an everyday look that's still stylish.
Dark Cottage Core Outfits
If you want to add some color to your outfit, try pairing dark dresses or accessories like earrings or necklaces. This is also great if you want something edgier than just basic black.
Winter Cottage Core Outfits
For winter cottage core outfits, think about layering lightweight knits over one another until you achieve that loose silhouette. You can pair these pieces with thick tights or leggings underneath for extra warmth on chilly days.
Modern Cottage Core Outfits
If you're looking for some inspiration for your own cottage core outfits, here are some ideas:
-Denim short sets
-Oversized sweaters (really anything oversized) with jeans or leggings
-Casual shorts with boots and a tank top or tee shirt.
Garden Party Cotagecore Outfits
When it comes to dressing up for a garden party or an outdoor event, try wearing a cottagecore outfit. For example, if you're going to a summer wedding or an engagement party, consider dressing up in layers—think light pinks and blues with floral patterns. You can also add some accessories like heels and even sunglasses if you want to make sure that your outfit will stand out while still staying true to the cottage core style.
FAQs – Cottagecore Outfits
What is the meaning of cottagecore?
It's a romanticized version of a simpler time. A time when people lived off the land and were unplugged from technology. Cottagecore is an aesthetic inspired by an old-fashioned lifestyle, that is characterized by an abundance of natural materials, as well as a revival of traditional handicrafts. For many, cottagecore can seem like a respite in our overstimulated world.
What are the elements of cottagecore?
A wistful, romantic take on rustic simplicity: For many people, cottagecore can seem like a respite in our overstimulated world. A back-to-basics, slow life spirit as seen through a rose-colored lens — it's about prioritizing handcrafted goods and experiences over mass production.
Is cottagecore still popular?
Cottage core has been a style trend in 60s fashion, but it's not going anywhere anytime soon. In fact, cottage core is so popular now that it's been labeled as a "movement" by some of the fashion industry's leading experts.
Is Taylor Swift cottage core?
Yes! She's definitely keeping up with the trend, and we're so excited to see her continue to use this look in her music and fashion choices.
Concluding Our Thoughts on Cottagecore outfits
We hope you've enjoyed this guide to the cottagecore aesthetic, and we're excited to see what you do with it.
We know this is a lot of information, and it can be hard to figure out where to start. We recommend going through the three steps in order—first, buy some clothes that fit the aesthetic; second, try them on; third, make sure they're flattering.
Once you've got those basics down, feel free to mix things up by adding accessories or changing up your cute hairstyle. The possibilities are endless!