If you want to look your best at an event where cocktail attire is expected, you've come to the right place. We're going to explain all things relevant to cocktail attire for women. It is often a topic of conversation when it comes to cocktail parties and events. There are so many different opinions as to what is appropriate, but the truth is that there are only a few simple guidelines you need to follow.
Here's a quick guide on how to dress for a cocktail event.
What Is Cocktail Attire?
Cocktail attire is a dress code that is most commonly associated with social events, especially those that occur in the evening. It is the most formal of all the different types of dress codes and is often confused with formal attire. The main difference between cocktail attire and formal attire is that cocktail attire tends to be less specific regarding colors and fabrics.
Cocktail attire typically consists of dresses or skirts paired with blouses or tops and heels (or flats). Sometimes women add different types of jackets or cardigans for warmth, but this isn't always the case. Men usually wear suits or sports coats with slacks or pants and nice shoes like dress boots or loafers.
It differs from business casual in that it's fancier than business casual but still professional enough for an office setting.
What is a Cocktail Attire for Women?
The answer to the question, what is cocktail attire for women can be a little bit more difficult to define than cocktail attire for men because women tend to have more options when it comes to clothing choices.
However, there are still some guidelines that can help you determine what kind of dress is appropriate for your event. If you want to know what kind of cocktail gowns are appropriate for women, here are some tips:
Choose a conservative cut and color scheme if you don't know anyone at the event or if they are business associates.
A dark blue or black cocktail dress will allow you to blend into the background without standing out too much; these colors typically require little accessorizing.
What to wear to a cocktail event?
Cocktail events are festive, fun, and a great way to mingle with friends while drinking. But what to wear?
If you're going to be mingling with a group of people, make sure you pick an outfit that's comfortable enough for you to move around in, but still looks put-together and elegant.
Here are some ideas for sexy cocktail dresses:
Cocktail Dresses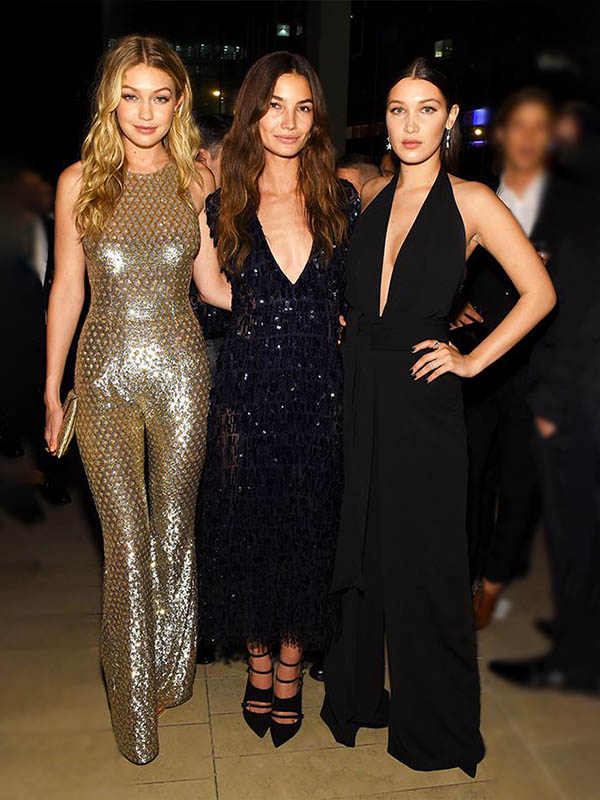 A casual cocktail attire is your best friend when it comes to chic events. The dress should be worn as close to the body as possible, but it shouldn't be too tight. This will make you look more flattering and regal.
A knee-length dress is perfect for a cocktail party because it's classic and sophisticated. If you want to add some drama to your look, go for a mini dress. It will give you a sexy vibe that will surely turn heads.
Cocktail Shoes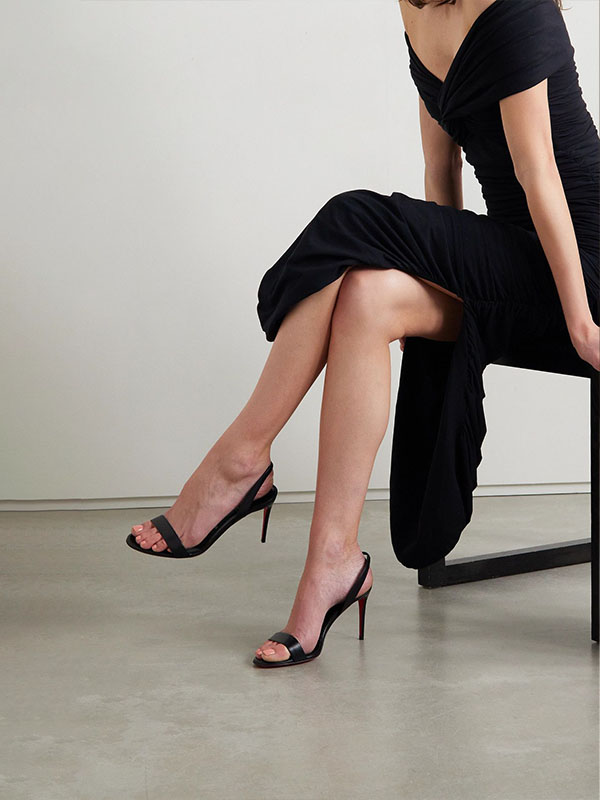 The right pair of shoes can take your look from drab to fab in seconds, so make sure you choose wisely. Heels are obviously going to be your go-to choice at any cocktail event.
However, if you feel uncomfortable walking in them or just don't want to wear them, choose wedges instead. They are comfortable and still give off a fancy vibe.
You can also opt for cute flats if heels aren't really your thing (though I highly recommend wearing heels!). Just remember that whatever shoes you choose, they should match your aesthetic outfit perfectly.
Cocktail Accessories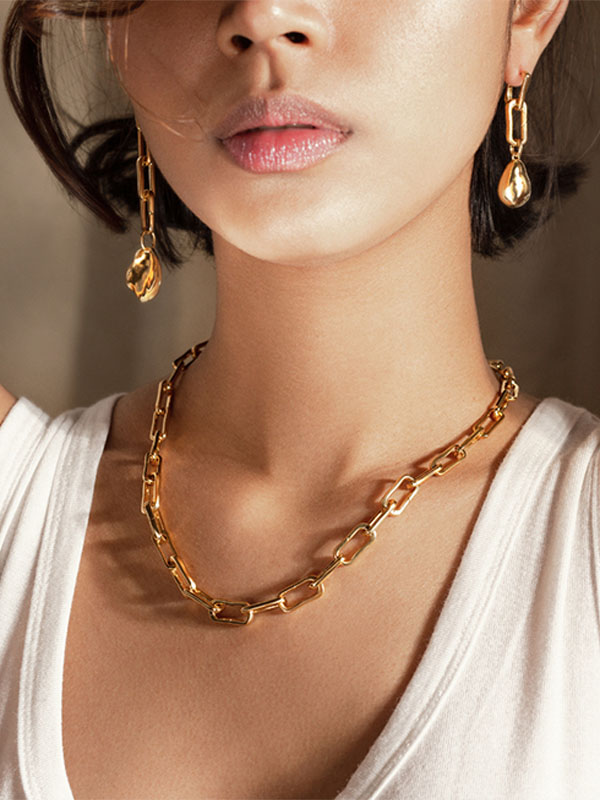 1. Cocktail bags: A small clutch that goes with your outfit is a great option. It's also a good idea to carry one just in case you need to freshen up or reapply your lipstick.
2. A pair of statement earrings: You don't have to go overboard with multiple pairs of earrings, but one pair of statement earrings will make your outfit stand out.
3. Clutch purse: A clutch purse is ideal for cocktail parties. It looks chic and sophisticated.
4. Hair accessory: Go for something cute hairstyles; simple yet elegant like a vintage-inspired headband or hat and add some crystals if possible.
Cocktail Attire Occasions
Cocktail attire is appropriate for a wide range of parties and functions, including:
Business events — Cocktail attire may be required at some business events, such as networking mixers and award ceremonies.
Weddings — Couples who want to get married in a beach setting often choose wedding dresses that work well with cocktail attire.
Fundraisers — Cocktail attire is often recommended for fundraisers held during the evening hours so guests can easily transition from the event to their evening plans afterward.
Birthdays — Birthday parties are known for being fun, lively affairs. They're perfect for showing off your sexiest side in a short cocktail dress that shows off your legs and highlights your curves at the same time.
Proms — Proms are fun events with lots of dancing, so you'll want to wear something that will keep up with all the action without getting in the way of having fun.
Formal Cocktail Attire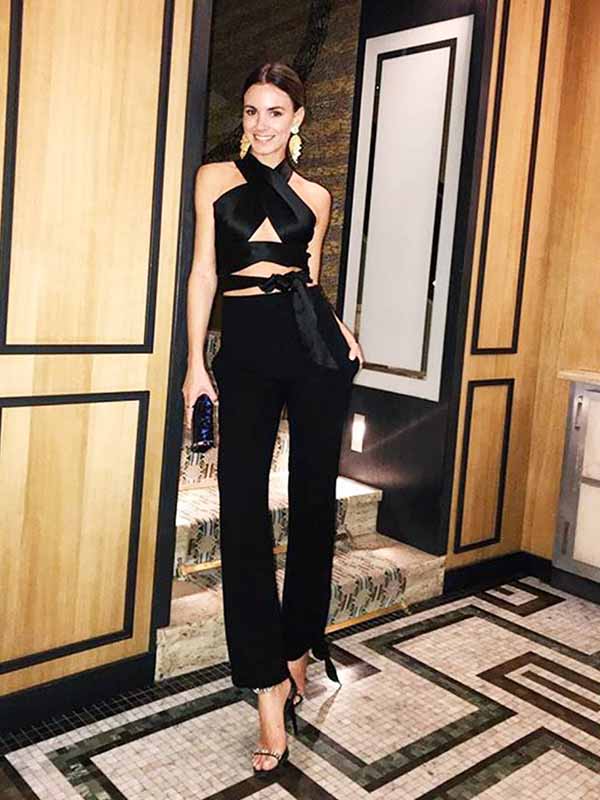 If you want to know what to wear for formal cocktail attire, then follow these simple dos and don'ts:
-Do wear shoes that are comfortable and easy to walk around in all night long. You're going to be on your feet all night so make sure they're comfy.
-Do wear something that fits well. It's important to look good and feel comfortable in your clothes.
-Don't wear anything too short or revealing. Simply say, you want to express your style while also keeping things formal and sophisticated.
Festive Cocktail Attire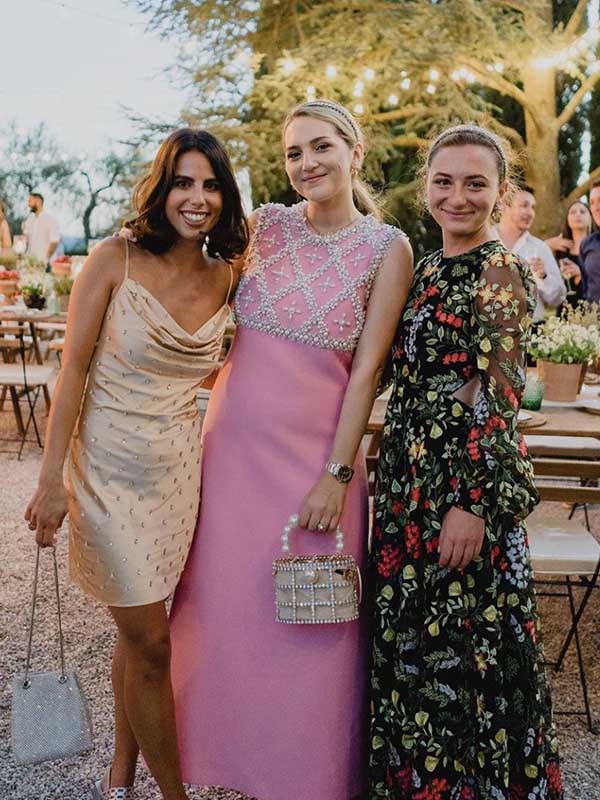 During holidays like Christmas and New Year's Eve, festive cocktail attire is popular among women who want to look their best while celebrating with family and friends. This type of outfit typically includes a fitted top paired with pants or an elegant skirt, plus accessories such as jewelry.
Resort Cocktail Dress Code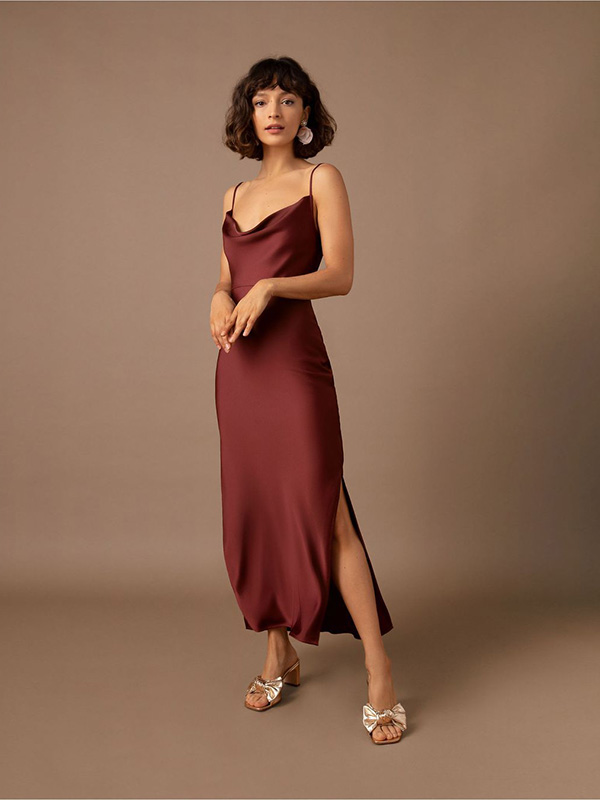 For women, you can wear full-length dresses and gowns to a nice pantsuit or skirt with a stylish blouse. All outfits should be paired with a nice pair of flats or heels. However, for cocktail attire for men, the best option is to wear a suit. Dress shoes are recommended over tennis shoes or dress sandals.
For both sexes, resort attire is generally more relaxed than other types of formalwear and tends toward less formal styles such as maxi dresses and tunic tops paired with leggings or jeans.
Business Cocktail Dress Code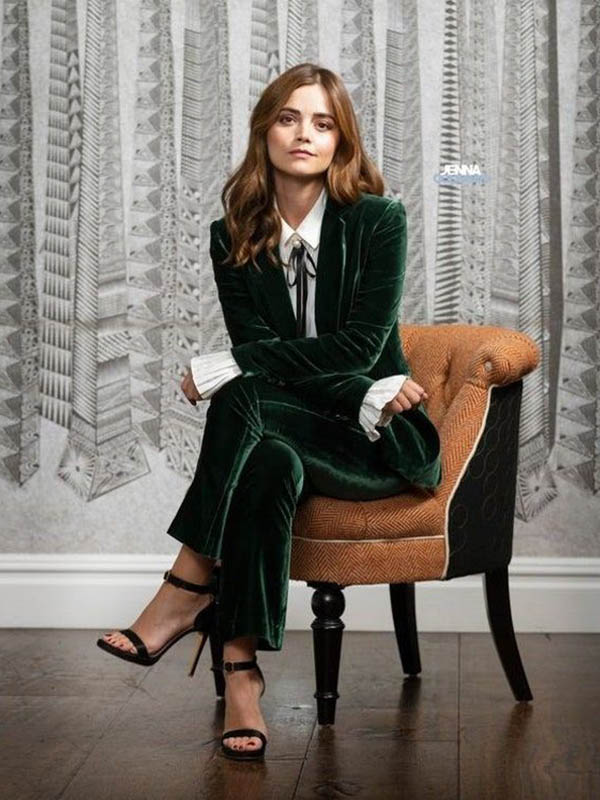 Business cocktail attire is a popular choice for women who want to look stylish without going overboard.
While this look may include a dress, it doesn't have to be formal at all. In fact, many women find that wearing a more casual pantsuit or skirt suit is easier than trying to decide on what type of dress to wear.
You'll want to find something that fits well and flatters your figure.  Moreover, the fabric should be lightweight during the summer months but dense enough during the winter months. 
Garden Party Cocktail Dress Code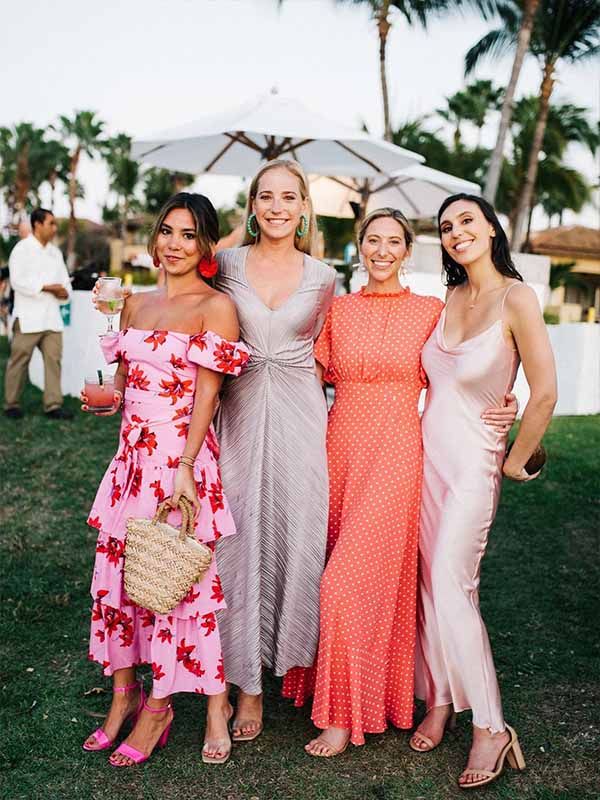 If you're planning on attending a garden party, there are a few things that you should know. First of all, while your basics stay the same—think suits and dresses—this is an excellent time to loosen up on the fit and get more adventurous with colors. Pastels, coral, turquoise, and shades of tan and gray are all great choices for this kind of event.
Accessorize with floral prints for the perfect garden party look. Garden parties are often held during the summer months so it's important to keep in mind that your attire should be comfortable and breathable. 
Beach Cocktail Dress Code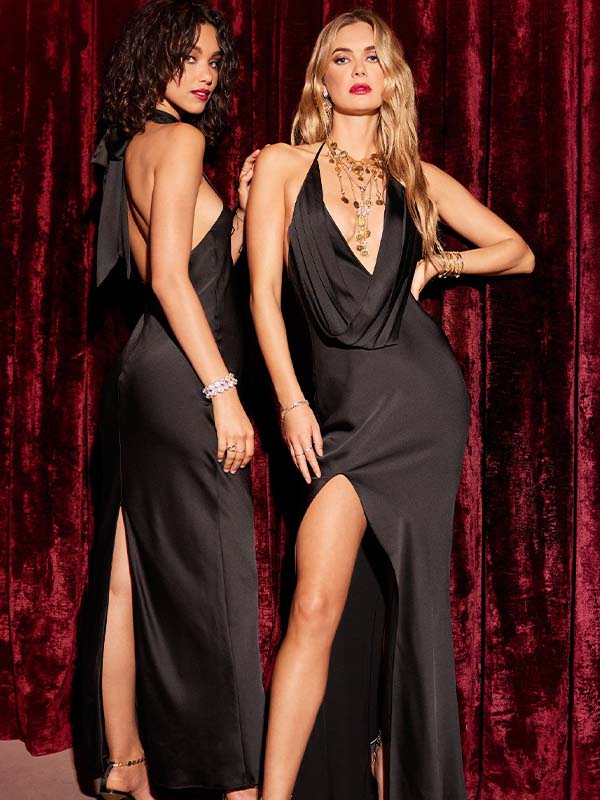 A beach cocktail dress code is an informal dress code that you may want to follow if your wedding is being held at a beach or poolside. The dress code usually calls for sundresses, summer suits, and other light clothing that is appropriate for hot weather. It's a fun way to celebrate the summertime and enjoy your wedding with friends and family. If you're getting married on the beach, consider having a beach theme for your reception.
Wedding Cocktail Dress Code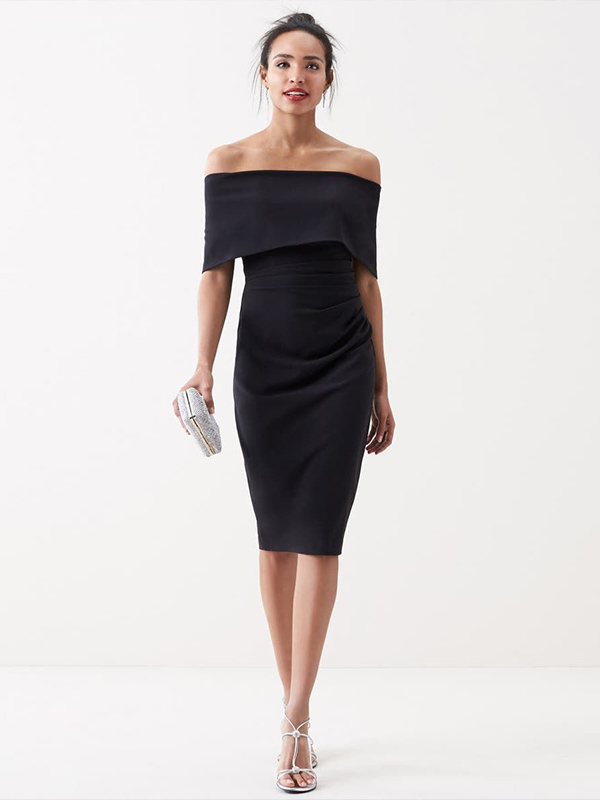 A cocktail wedding attire is an informal dress code that you may want to follow if your wedding is being held in the evening or during the day at any location other than a beach or poolside. The dress code usually calls for sundresses, suit jackets, pantsuits, skirt suits, and other light clothing that is appropriate for hot weather or cooler temperatures depending on where your wedding is taking place. 
Cocktail Attire Dos & Don'ts
When it comes to cocktail attire, it's all about finding the right balance between dressing up and dressing down.
If you're not quite sure what to wear, follow these dos and don'ts for attending cocktail parties:
Do dress appropriately — when in doubt, dress up. If you don't know what the dress code is at the event, call ahead and ask someone who will be attending.
Do dress to impress, but don't go overboard. Cocktail parties are all about being stylish and looking good, but you don't necessarily have to spend a fortune on an outfit. The key with cocktail party attire is to look chic and put together without wearing something too revealing or flashy.
Don't Wear Jeans — jeans are not appropriate for cocktail attire for women.
Don't Opt for floor-length ball gowns. It's easy to go overboard with the cocktail attire. You're not at a formal event, so don't go for a full-length gown.
Don't wear sweats and athleisure. This is the worst mistake you can make while attending a cocktail event. It looks unprofessional and even if it is casual, you need to look presentable.
Do wear dresses that are not too tight or revealing; instead, go for semi-formal attire women such as palazzo pants or a jumpsuit that gives you comfort yet makes you look stylish.
Don't Wear Sneakers – Even if it's casual, sneakers do not compliment cocktail attire. They look extremely sloppy and give off a bad impression about yourself in front of other people attending the same event as you. 
FAQs – Cocktail Attire for Women
What is Cocktail Attire for Women?
Cocktail attire for women is any dressy, fashionable outfit that you would feel comfortable wearing to a party. This includes everything from cocktail dresses to jumpsuits to rompers and more. The only rule: it has to be stylish.
What to wear to a cocktail event?
It depends on the event! If you're attending an upscale cocktail party or fundraiser, you'll want to dress up in an elegant outfit that makes you feel confident and comfortable. If it's a casual gathering with friends, you can wear something more relaxed but still stylish—like a jumpsuit or jumpsuit combo.
What counts as a cocktail dress?
A cocktail dress is anything that looks like it could be worn out on the town. It can have short or long sleeves, be loose-fitting or fitted, and have many different styles of necklines and hemlines.
Is semi-formal and cocktail attire the same?
Semi-formal and cocktail attire is very similar, though they do have a few differences.
Cocktail attire is a small step above semi-formal cocktail attire but not as formal as black-tie optional black-tie. It's a good option if you want to wear something more comfortable than semi-formal attire for men but still feel like you're dressed up enough to be on the occasion.
Are pants OK for cocktail attire?
Yes, pants are OK for cocktail attire. They just have to be the right kind of pants. You want to go with a nice pair of slacks or dress pants that fit well and aren't too tight.
If you're going to wear pants, make sure they're not too loose or baggy—that's not an ideal look for cocktail attire because it can look sloppy and unkempt.
Concluding Our Thoughts on Cocktail Attire for Women
In this blog, we've covered what you need to know about cocktail attire for women. We've talked about the dos and don'ts of cocktail attire and discussed the different types of events where you may find yourself wearing it. We hope you've found this information helpful.