Finding the perfect semi formal attire can be daunting for men and women alike. There are a number of options for men, while for women, there is a greater range of choices. When selecting clothing for semi-formal events, the climate and the event itself must be kept in mind.
Looking for semi-formal attire that will complement your outfit but not take too much effort? Check out our guide to help you choose the right clothes. Whether you want something classic or more daring, we have a style for you!
What Is Semi-formal Attire?
Semi-formal attire is a way to dress that bridges the gap between formal and casual. It is a combination of formal and casual dress. It can be used for events such as weddings, job interviews, or business meetings.
In a semi-formal, you can find a wide range of clothing styles from ultra-conservative to ultra-casual. When in doubt, it's always better to dress on the conservative side and aim for semi-formal rather than risk being underdressed or overdressed.
For men, semi-formal attire usually includes a shirt and tie while semi-formal attire for women means wearing a dress that falls below or within the knee.
Masculine & Feminine Semi-formal Wear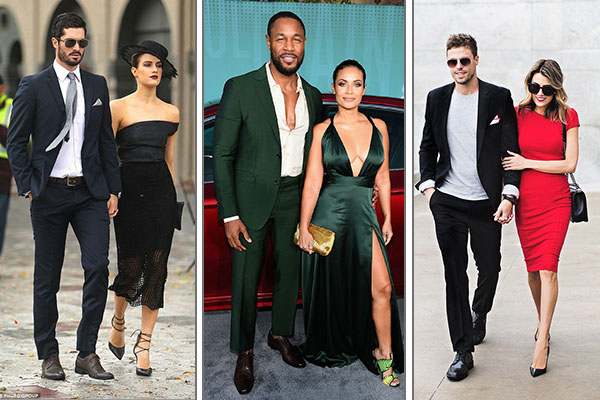 Semi-formal attire is tricky because the line between formal and semi-formal wear is blurry. What one person might consider semi-formal, another person might deem formal. However, semi-formal attire is less dressy than formal wear but more dressy than casual.
A classic dark suit with a white dress shirt and a conservative tie is always a safe option for men. A less formal alternative would be to wear slacks and a blazer in a neutral color like black, navy, or gray.
For women, a dress or skirt and blouse are always appropriate. You can also mix and match separates to create your unique look. Heels are usually the best footwear, but if you're more comfortable in flats, that's perfectly fine too. Just make sure your outfit is still polished and professional looking.
Men and women can both add accessories such as neckties, scarves, and jewelry to personalize their semi-formal look.
Semi-formal Wedding Attire Vs. Formal Wedding Attire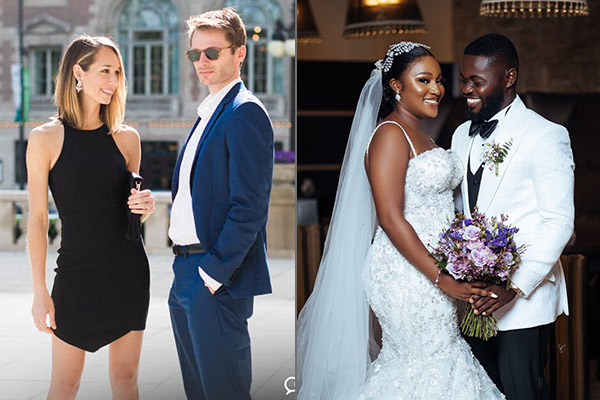 Concerning wedding attire, there are two main categories: formal wedding attire and semi-formal wedding attire. Within these two categories, there are many different styles and looks that you can choose from. So, how do you decide what to wear to a formal or semi-formal wedding?
Formal weddings are usually held in the evening. The dress code is usually formal or black tie, which means that guests should wear formal wedding attire such as a suit or tuxedo for men and a long dress or gown for women.
Semi-formal weddings can be held either in the evening or during the day. The dress code is usually semi-formal, meaning guests can wear dressy clothing such as a semi-formal cocktail attire or suit for women and a sports coat or blazer for men.
So, when deciding what to wear to a formal or semi-formal wedding, it is important to consider the time of day, the location, and the overall tone of the event.
Semi-formal Wedding Guest Dress – What Should You Not Wear?
Have you received an invitation with the semi-formal dress code? Are you wondering what semi-formal means? Stop wondering, and keep reading. A semi-formal wedding guest dress code is one that is a bit more casual than a black tie or tuxedo.
We will share what you should not wear while dressing up for a semi formal event.
Semi-formal dress code for female guests is usually short or A-line dresses that are modest. So, avoid dresses that are too revealing. No matter how fashionable it may be, if it shows too much skin, then it is not suitable for a semi-formal event.
Another thing to avoid is a dress with patterns. While patterns are in fashion, it is not wise to wear a dress with a pattern that is too busy.
Do not wear sneakers or sandals. Also, avoid wearing jeans and shorts. As it will give you a more casual look.
The dresses with ruffles and bows will stand at the side of the formal look so it's better to avoid them too.
Do's And Don'ts Of Semi-formal Dress Code
Semi-formal attire is an ambiguous term that can be interpreted in many ways. However, dressing in a semi-formal way can be tricky. To nail semi-formal dress code, heed these dos and don'ts:
DO's
Wear dark colors. Dark colors are always more formal than light colors, so they are a good choice for semi-formal attire.
Choose tailored pieces. A well-cut blazer or dress pants will always look polished on men, while a dress or skirt that falls below the knee is perfect for women.
Opt for a more polished look with dress shoes or heels.
Don'ts
Avoid wearing too much jewelry. Jewelry is often seen as too flashy for semi-formal occasions. Limit yourself to one or two pieces of jewelry at most.
Men should avoid wearing shorts or jeans. On the other hand, women should ensure that the dress is not too revealing.
It's better to avoid anything that is too flashy or noisy since semi-formal is a dressy affair.
What Is A Semi Formal Wedding Attire? Semi-formal Dresses For Men & Women
When you receive an invitation for a wedding with a semi formal dress code, it can be a little confusing about what to wear. You might be thinking about What Semi Formal Attire is, but do not worry and start sipping your coffee while reading. Here are some great semi formal wedding guest attire ideas for female and male that will have you looking your best!
Dreamy Satin Semi-formal Dress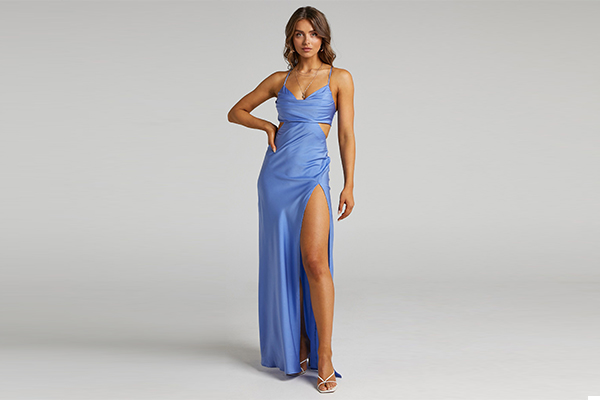 A dreamy satin semi-formal dress is perfect for weddings. Satin gives a dress a more luxurious look and feel.
Choose simple accessories that won't overshadow the dress to complete the look. A strand of pearls, small earrings, and a clutch purse are all perfect choices. For shoes, go with something sleek and low-heeled that will still be comfortable to dance in.
Charcoal Suit Semi-formal Dress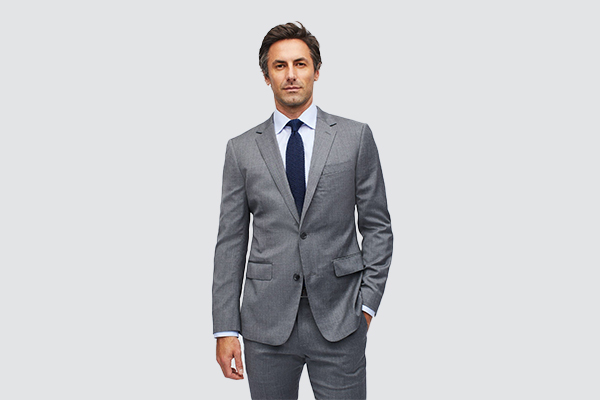 A charcoal suit is always a great go-to option for semi-formal wedding guest dress code. It's dressy enough for a formal event but not too stuffy.
Start with a dark charcoal suit and wear a white dress shirt. A light-colored shirt will help brighten up the outfit's overall look. Add a pop of color with a tie, scarf, or pocket square. Finalize the look by wearing dress shoes in a coordinating color.
Sunny Side Yellow Peplum Long Semi-formal Dress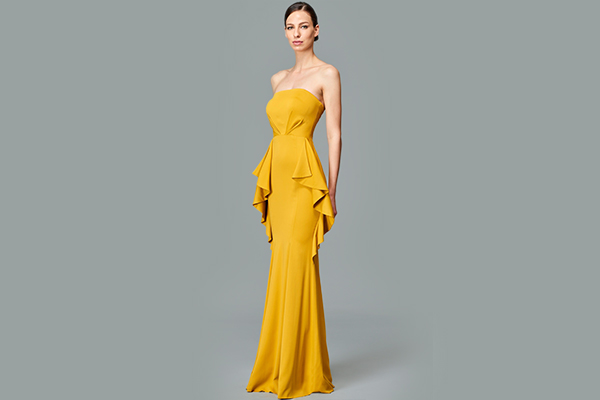 Sunny yellow is a perfect choice for summer semi formal weddings attire or other events in the warmer months.
To style a sunny yellow peplum long semi-formal dress, start by keeping your makeup nude and light. If your dress has a sheer overlay or lace details, add a thin layer of nude illusion fabric to cover your skin. Do not forget to accessorize with gold-colored jewelry and nude heels.
Retro Striped Red Semi-formal Suit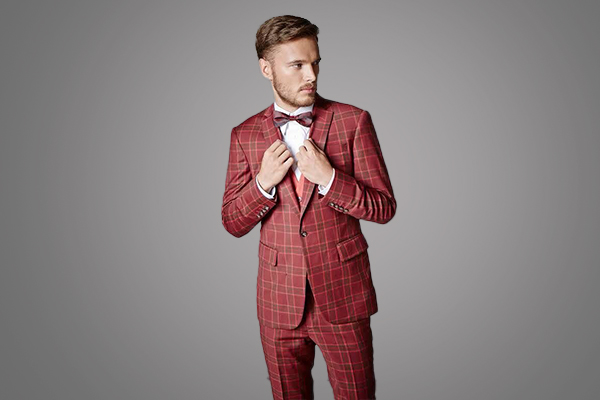 Red is always a popular choice for wedding attire, and a retro striped red semi formal suit is perfect for those who want to add a little vintage flair to their look.
This type of suit was very popular in the 1950s and has made a comeback in recent years. If you're looking for an aesthetic outfit from the 90s fashion, a Retro Striped Red Semi Formal Suit is the way to go.
A well-fitting white shirt and red tie are essential for rocking the semi-formal look. Add a touch of class with a pocket square and red boutonniere.
Sultry Short Black Semi Formal Dress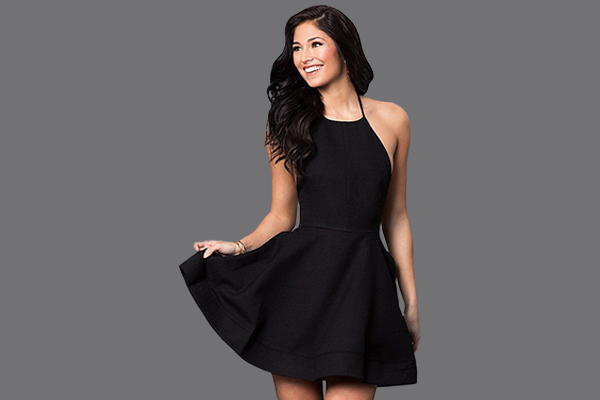 When it comes to dressing for a semi formal event, the options are endless. But if you want to turn heads and make an impact, a short black dress is always a winner.
If you are planning to wear all-black semi-formal attire, then Opt for a style that flatters your figure. Keep your accessories simple. A black dress is already quite a statement piece, so you don't need to go overboard with your accessories.
There's no need to wear sky-high stilettos, but a nice pair of heels will help dress up your look. If you're not comfortable in heels, then opt for a stylish pair.
 The '70s Inspired Silver Sequined Semi-formal Dress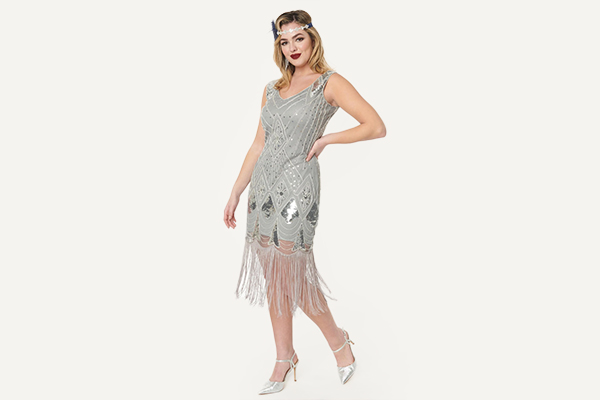 A silver sequined dress is a perfect way to add some disco glamor to your look. Whether you're headed to a wedding event or want to inject some fun into your wardrobe, this type of dress will turn heads.
To achieve a '70s-inspired look, pair your silver sequined dress with some platform heels and add some big, bold jewelry. Go for a smokey eye and nude lip to complete the look.
To tone down the disco vibes, opt for a more relaxed and cute hairstyle and swap the platforms for some strappy sandals.
90s Style Oversize Gray Semi-formal Suit At A Wedding Event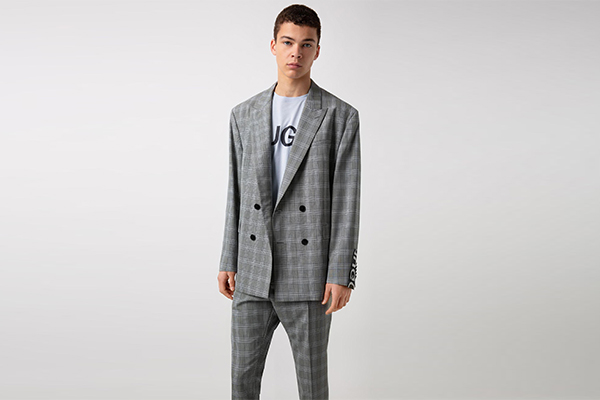 If you're attending a wedding, the best way to dress semi-formally is to choose an outfit that is both stylish and comfortable.
A great wedding option would be an oversized gray semi-formal suit. This 90's aesthetic outfit has a bit of an edge, which will make you stand out from the rest of the guests.
To complete the look, pair your oversize gray semi-formal suit with a white shirt and black tie. Let everyone adore you!
Burgundy Semi Formal Suit Jacket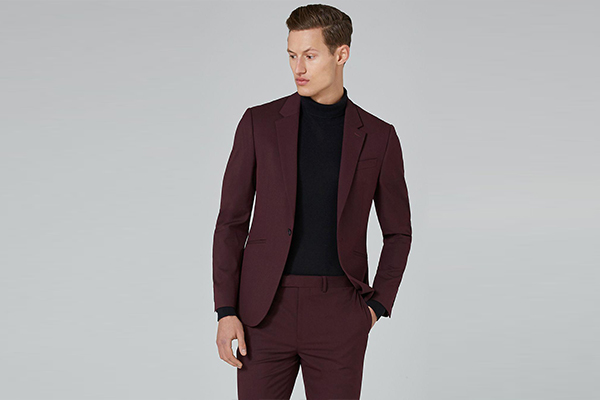 If you're looking for a way to make a statement at a wedding without being too over-the-top, consider wearing a burgundy semi-formal suit jacket. This rich, deep hue is perfect for Fall and Winter weddings and can be dressed up or down to suit your style.
Pair up your burgundy suit jacket with a white shirt and black tie. This classic combination is perfect for a black-tie wedding, and it will make you look like a true gentleman. Consider wearing a burgundy pocket square if you want to add a little color to your outfit.
FAQs – Semi Formal Attire
Is Semi-formal The Same As A Cocktail?
The dresses are almost the same, but there are some subtle differences between the two dress codes. Semi-formal attire is typically worn to events such as weddings, holiday parties, and work functions. 
Cocktail attire is also appropriate for weddings, holiday parties, and work functions. However, the clothing items considered cocktail attire is slightly more casual than those considered semi-formal.
What Pants Are Semi-formal?
Pants that step up from everyday wear but are not as dressy as formal wear would be considered semi-formal. This could include slacks, khakis, or even dressier jeans.
Can You Wear Jeans As Semi-formal?
Wearing jeans to a semi-formal event is a big no-no. If the event is something like a wedding or job interview, you'll want to dress up a bit more. Jeans will give you more of a casual look.
Concluding Out Thoughts On Semi Formal Attire
There you have it – everything you need to know about nailing semi-formal attire. Remember, the key is to strike a balance between comfort and style and dress for the occasion. With these tips in mind, you'll be sure to look your best at your next event.