Women's streetwear is a style of clothing that takes its cues from skate culture, 90s hip hop fashion. Women's streetwear outfits are all about relaxed, comfortable clothing that you can move in.
However, women's streetwear outfits are more than just baggy clothes. It's also about attitude and confidence. A woman who rocks streetwear is unafraid to be herself and doesn't care what others think. She knows her style and isn't afraid to experiment with new trends.
So, what's up, baddies? Keep reading and let your inner badass come out. 
In this blog post, we'll discuss how to put together the perfect streetwear outfit for women. We'll also share some essential tips, tricks, and streetwear outfit ideas to help you look like a total boss. Let's get started!
Womens Streetwear Outfits: Monochromatic Streetwear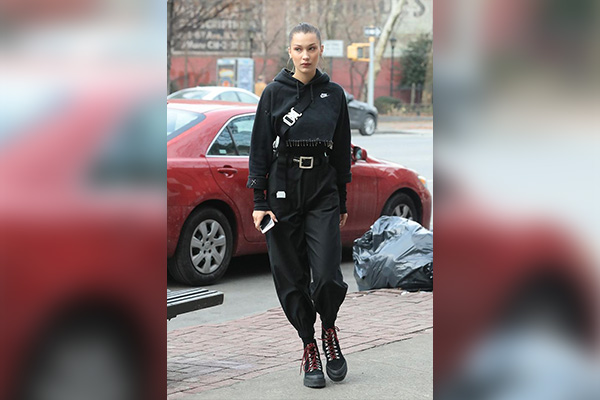 A monochromatic outfit is always a good idea, whether lounging at home or going out to pick up groceries. It's easy to look put together without putting in too much effort. Plus, it's super comfortable, which is always a bonus.
To take your monochromatic outfit up a notch, try pairing it with some gold jewelry and white sneakers. You'll look chic without compromising on comfort. Try it the next time you need to leave the house but don't want to get dressed. You won't regret it!
Womens Streetwear Outfits: Cute Sweatshirt Streetwear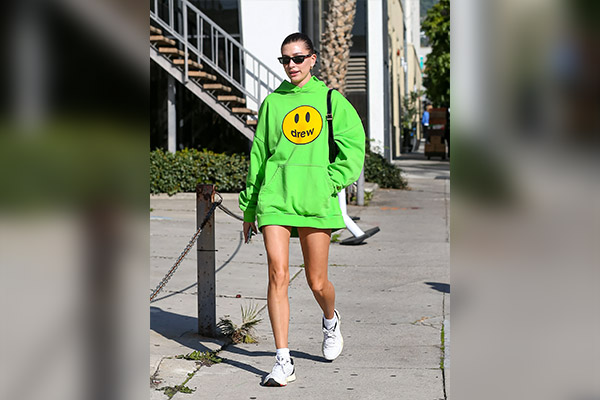 One of our favorite looks is a brightly colored legging paired with a neutral sweatshirt. It's comfortable, fashionable, and easy to style.
To keep the vibe going, style the sweatshirt with different types of sneakers. These shoes have been everywhere this year and are the perfect finishing touch to this women's streetwear-inspired outfit. Finally, add a black pouch bag for a touch of refinement.
Womens Streetwear Outfits: Classic Streetwear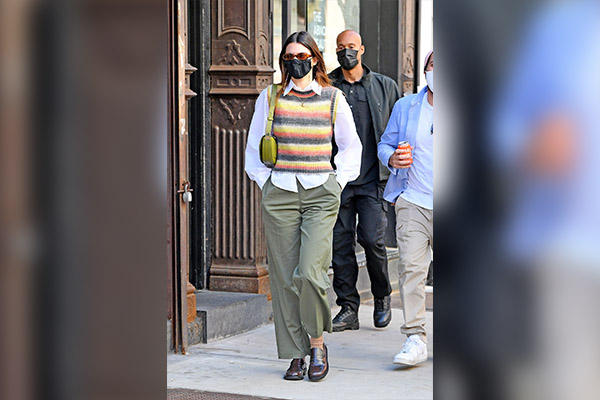 It is the perfect look to take you from day to night. The key pieces in this outfit are the over-the-shoulder sweater and the high-waisted white denim. These two pieces can be dressed up or down, depending on where you're going. Pair them with a chunky sneaker and a sporty hoodie for a more casual daytime look. For a night out, switch to a heel and add a touch of glam with a classic top handle bag. No matter how you wear it, this will surely be one of your new favorite looks.
Womens Streetwear Outfits: Anime Streetwear
When choosing your anime outfits, avoiding anything too showy or flashy is essential. Stick to comfortable and stylish clothes that will let your fandom spirit shine through!
Womens Streetwear Outfits: Stylish Oversized Streetwear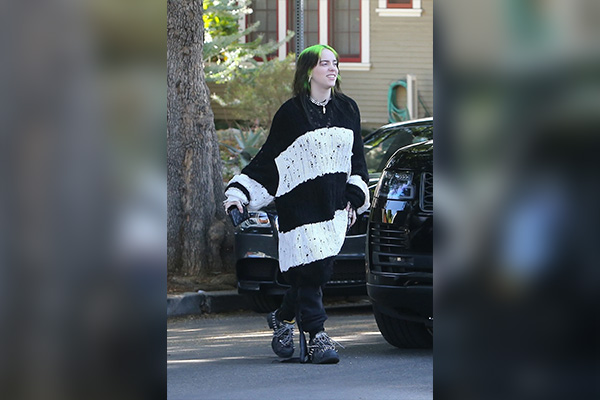 This outfit is comfortable and practical. And when styled correctly, it can also be fashionable. To get the look, start with a pair of black biker shorts. Then, choose an oversized sweatshirt—it can be anything from a hoodie to a crewneck. When it comes to shoes, sneakers are always a good choice.
Accessories can take this streetwear outfit to the next level. A baseball cap, sunglasses, and a crossbody bag will make you look stylish.
Womens Streetwear Outfits: Utilitarian Streetwear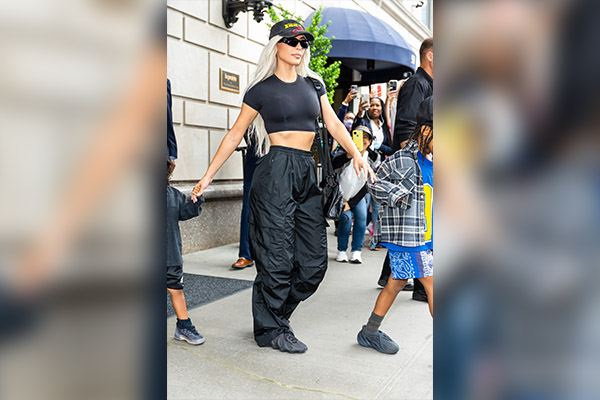 Utilitarian streetwear is all about mixing and matching different pieces to create a one-of-a-kind look that reflects your style. This season, pair your utilitarian-inspired looks with unexpected pieces for a unique twist.
Stella mccartney's jumpsuit is the perfect piece to start with. Pair it with an oversized blazer in a contrasting color, and switch out your usual black handbag for a pop of color or print. Put on gold hoops and rock utilitarian streetwear look.
Womens Streetwear Outfits: Vintage-Inspired Streetwear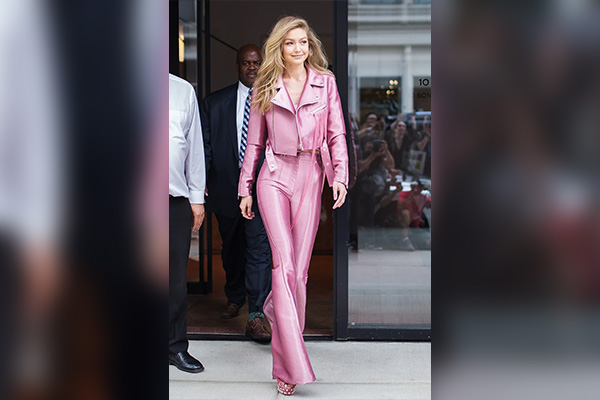 One trend that's been making a wave is vintage-inspired streetwear. This style combines the best of both worlds – the comfort and function of streetwear with the classic and timeless look of vintage clothing.
A pair of jeans and a t-shirt is always a good starting point. From there, you can add layers like a jacket or hoodie.
Choose vintage-inspired pieces that are still relevant today. For example, a pair of high-waisted mom jeans or a crop top. Put on an oversized blazer and accessorize with pieces like a bandana or straw hat. Finish off the look with converse sneakers or boots.
Womens Streetwear Outfits: Tracksuit Streetwear
If you want to add a luxury touch to your streetwear outfit, consider pairing your tracksuit with some designer accessories. A pair of high-end sneakers or a stylish handbag can take your look to the next level.
And don't forget to top it off with a trendy scarf, as it can easily take your tracksuit from casual to chic.
Anime streetwear is a style of fashion that combines elements of traditional Japanese culture with modern streetwear styles. It is often inspired by manga and anime and typically includes bleached hair, oversized sweatshirts, and other stylish and comfortable items.
Womens Streetwear Outfits: Trendy Streetwear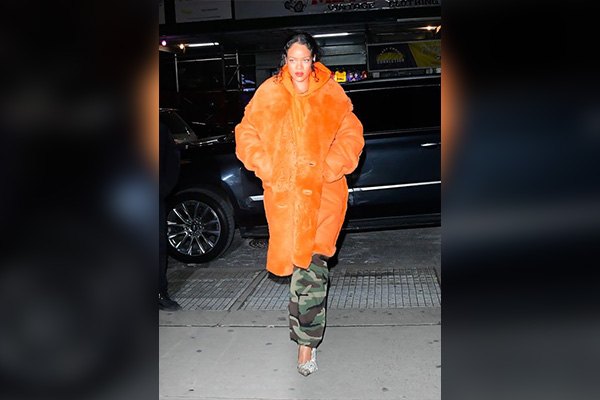 It's the perfect time to slay your favorite summer trends. The tennis skirt is a trend rolling on our Instagram and tiktok feed. This sporty and girly style can be dressed up or down, making it a versatile piece for your wardrobe.
Pair a tennis skirt with a graphic t-shirt and chunky boots to get the streetwear look. Add a crossbody bag for an edgier look. Pair the skirt with a floral blouse and strappy sandals for a more feminine feel. No matter how you style it, the tennis skirt is sure to be a summer staple.
Womens Streetwear Outfits: Baddie Streetwear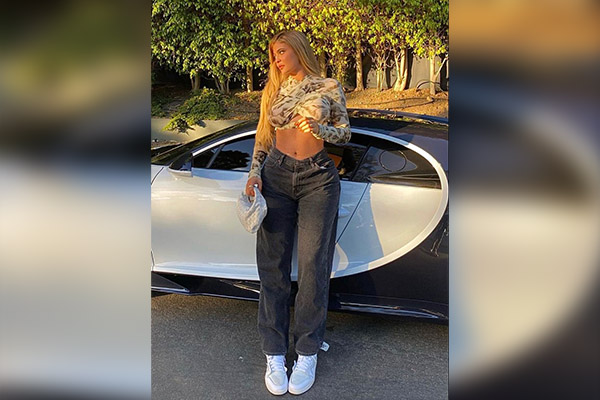 With the revival of '90s fashion trends, it was only a matter of time until women's baddie streetwear outfits returned. This edgy yet stylish trend is perfect for everyone, from oversized hoodies to track pants and crop tops.
Oversized hoodies are a key component of baddie streetwear. Look for ones with bold graphics or logos, and pair them with joggers or ripped jeans. Layer on a bomber jacket or denim jacket for an extra edge.
Track pants are another must-have item for this style. Go for a slim-fit pair in a dark color, and style them with an oversized hoodie or t-shirt. Add some fresh sneakers and opt for cute hairstyles.
Womens Streetwear Outfits: Dynamic-Inspired Streetwear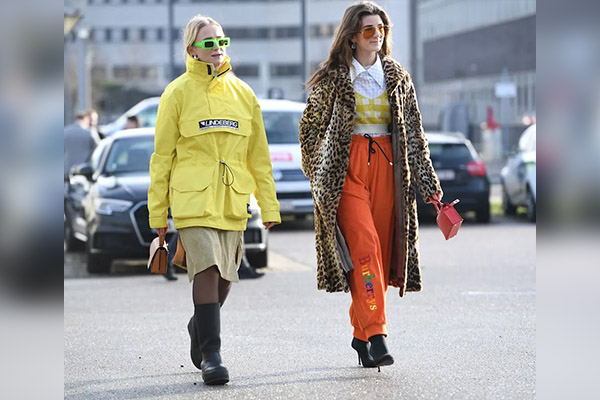 The black and white bra top and high-waisted trousers pop against the skin. This outfit is perfect for a day out or shopping as the comfortable fabric of the trousers will keep you cool.
To keep the bra-top focused, pair it with high-waisted trousers and a long coat in a nude hue. Nude accessories will also help to elongate your frame. Complete the look with a top-handle bag and sling-backs
Womens Streetwear Outfits: Matching Separates Streetwear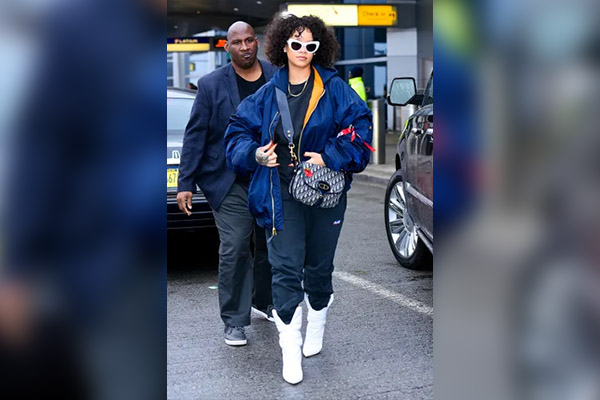 We love the idea of matching separates for a streetwear outfit because it looks effortless. If you work in a more casual office environment, the set also works perfectly with sneakers and a denim jacket thrown over your shoulders.
And on the weekends, style it with slides and a straw tote for brunch with friends. No matter how you wear it, this matching separates streetwear outfit will indeed become a staple in your wardrobe.
Womens Streetwear Outfits: Bold Streetwear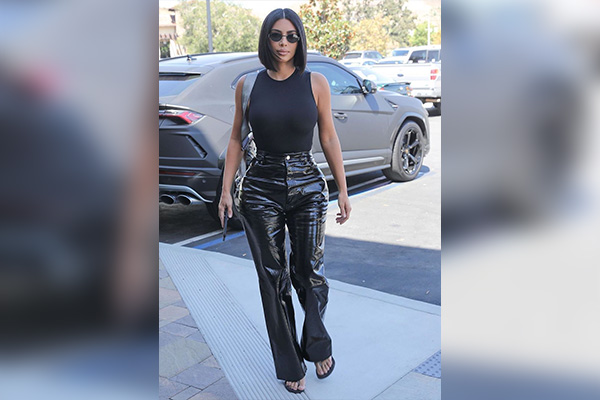 Look no further than a cropped leather jacket and breakaway pants for a streetwear-inspired outfit with a bit of an edge. This combination is ideal for nailing the bold yet effortless look.
Keep the proportions in mind when styling this outfit by pairing a fitted jacket with loose-fitting pants. To complete the look, accessorize with minimal pieces like a white shoulder bag and rectangular glasses.
Womens Streetwear Outfits: Suit-Inspired Streetwear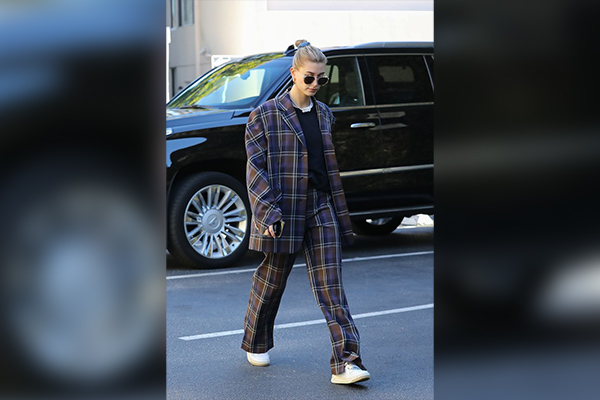 This is an outfit that can take you from the office to after-work drinks with ease. We love how influencer Brittany Xavier nailed the look. Adding a fairy grunge hoodie and sneakers to your dress pants can make the look more casual and appropriate for a relaxed setting. Suit-inspired streetwear is a perfect outfit for those who want to experiment with suiting.
Womens Streetwear Outfits: Windbreaker Streetwear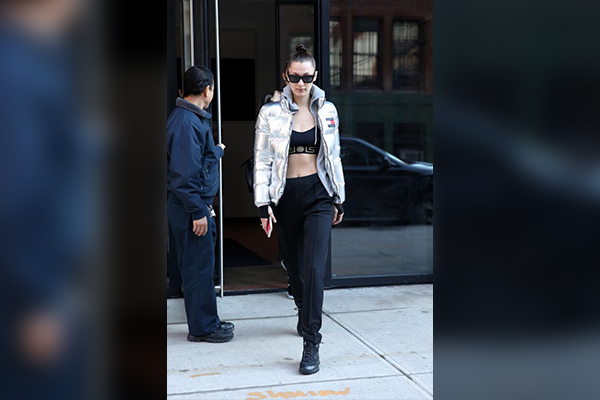 Start with a pair of high-waisted bike shorts. We love the look of black bike shorts with a pop of color on the waistband. Next, add a cropped windbreaker jacket in a coordinating color. The boxy silhouette of the windbreaker is perfect for pairing with the slim fit of the bike shorts.
Add a pair of small hoop earrings and a few delicate gold chains to complete the look. The mix of dainty and sporty pieces keeps the outfit feeling young and fresh.
Womens Streetwear Outfits: Varsity Streetwear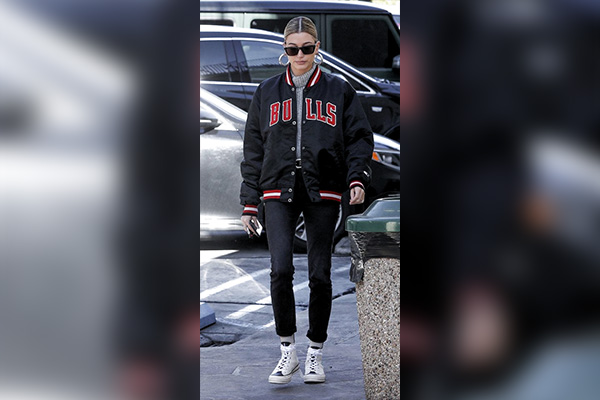 A classic varsity jacket is a perfect piece to complete a women's streetwear inspo outfit. You can wear a varsity jacket with anything in your wardrobe, like a boxy white T-shirt and ripped jeans in an iconic blue wash. Then, add a Louis Vuitton bag in its signature print. 
A pair of ripped jeans add an edgy touch, while a pair of classic sneakers keep the look grounded. To top it off, add a few delicate gold chains and a watch for some understated bling.
Womens Streetwear Outfits: Minimalist Streetwear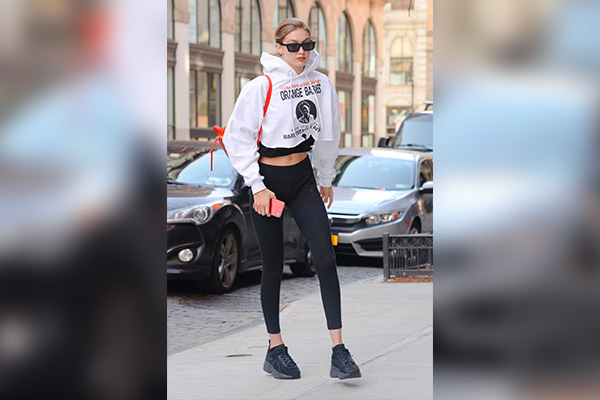 If you're a fan of minimalism, then you'll love this streetwear outfit by Felicia Akerstrom. It's the perfect look for those who want to embrace a no-fuss color palette.
To recreate the look, pick your favorite black top and white sweatpants from your wardrobe. Accessorize with a black quilted bag and white Nike sneakers. The simplicity of this outfit makes it perfect for those who want to stay in style.
Womens Streetwear Outfits: Simple Streetwear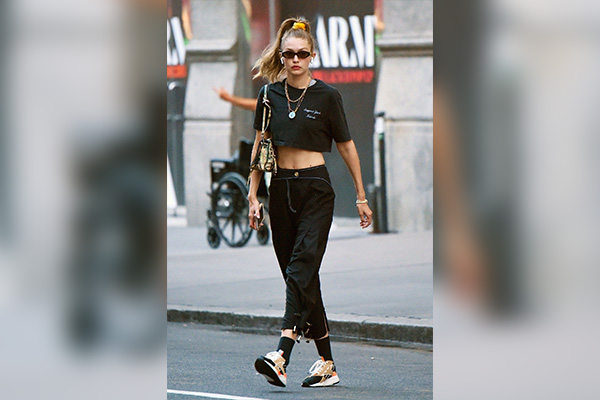 Another style making waves right now is the simple streetwear outfit, thanks to tik tok and hip-hop artists. This style is comfortable, relaxed, and perfect for everyday wear.
It consists of baggy jeans or shorts, a graphic t-shirt or tank top, and sneakers. You can also add a hoodie or jacket to complete the look.
Womens Streetwear Outfits: Smart Casual Streetwear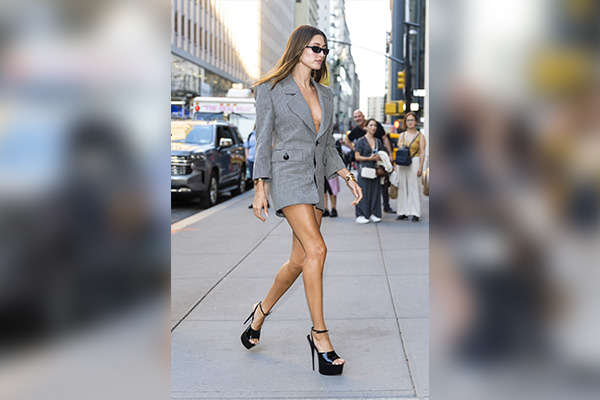 One of the best ways to stand out from the crowd is to break up any casual garment with an extreme item, be that apparel or accessories. A great way to do this is by pairing sneakers with leggings for women.
Not only does this create a streetwear outfit, but it also shows that you're not afraid to mix and match different brands. There is no need to worry about what styles are in right now, as smart-casual aesthetic streetwear girls outfits are all about being unique and putting your spin on things!
Womens Streetwear Outfits: Urban Streetwear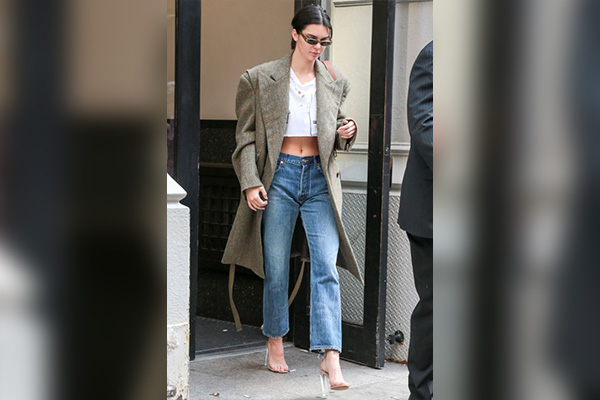 The urban streetwear style had its roots in the 80s when influential DJs and designers like Hiroshi Fujiwara and Nigo pioneered the look in Japan. In contrast to the relaxed, hip-hop-influenced Californian style streetwear that was popular in the US at that time, women's urban streetwear outfits had darker colors and cuts, blending techwear with academia.
Today, the style is characterized by its mix of classic American streetwear elements with a more modern, urban aesthetic.
FAQs – Womens Streetwear Outfits
How Do You Dress Like A Streetwear Girl?
To dress like a streetwear girl, you'll need to find clothes that are both relaxed and cool. Start by looking for basic pieces like hoodies, sweatshirts, and joggers. Then, add in some trendy items like ripped jeans or a printed bomber jacket. Finish off your look with sneakers or slip-on shoes. If you want to stand out, try accessorizing with a beanie or a pair of sunglasses.
What Are The Different Types Of Streetwear Styles?
There are a few different types of streetwear styles that have become popular in recent years. The most common styles include smart-casual streetwear, urban streetwear, and oversized streetwear style.
What Brands Are Hype Right Now?
Right now, big brands like Supreme and Off-White are dominating the streetwear scene. But there are plenty of other great brands out there that are worth your attention including Adidas, Nike, Chanel, Gucci, and Dolce & Gabbana.
Concluding Our Thoughts on Womens Streetwear Outfits
So there you have it – everything you need to know about how to pull out some killer womens streetwear outfits. Just remember to keep it simple, stylish, and comfortable and you'll look like a baddie in no time!