Style has no age limit, and that is especially true when it comes to mom jeans outfits. There was a time when mom jeans were the butt of all jokes. But those days are long gone! These jeans are back in style and more stylish than ever.
If you're like most women, you have at least one pair of mom jeans in your closet. They're comfortable and versatile – perfect for everyday wear. But sometimes, it can be tough to know how to style them in a way that's both chic and trendy.
If you're wondering how to wear outfits with mom jeans, you're in for a treat! This blog post will show you how to style mom jeans for any occasion. We will also provide styling tips to help you look your best. Read on, and learn how to wear mom jeans like a fashionista!
What Are Mom Jeans?
Mom jeans were popular in the late 80s and early 90s. Many of you do not know what mom jeans are and still consider them the same as other jeans.
They are high-waisted and have a relaxed fit through the hips and thighs. Despite their name, mom jeans can be worn by women of all ages. They are a comfortable and stylish option for everyday wear.
It is a versatile style of pants that can be worn with a variety of tops, from casual t-shirts to dressier blouses. Mom jeans can also be styled with different accessories, like a belt, scarf, or jewelry.
If you're looking for a new style of jeans to try, mom jeans can be your next choice. They are flattering, comfortable, and can be styled to suit any occasion. Dig into your wardrobe and find a perfect match for your mom jeans outfits with our guide.
Mom Jeans Outfits
If you're looking for some stylish and comfortable aesthetic mom jeans outfits, we've got you covered. Mom jeans are having a major moment right now, so there's no better time to jump on the trend. let's have a look at some of the best mom jeans outfits
Black Mom Jeans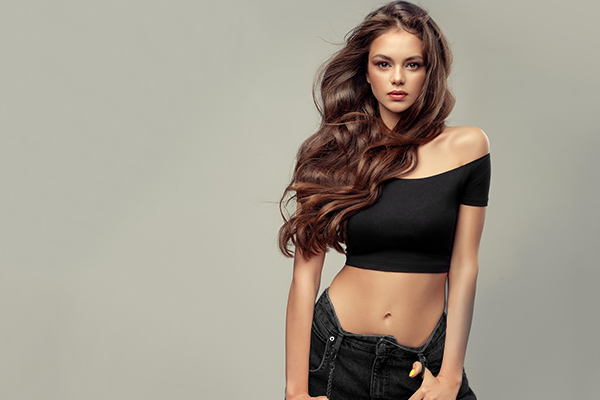 There are a few ways to style black mom jeans to look chic and put together rather than sloppy. A black blouse or t-shirt will create a sleek, monochromatic look that is always chic.
You can also pair the jeans with a white top for a fresh and summer look. If you want to dress up black mom jeans for a night out, consider pairing them with a sequined top or a blouse with ruffles or other embellishments.
Heels are a must for dressing up any black mom jeans outfits, so don't forget to add them to your look! Statement earrings or a necklace with a bold colored pendant will add some extra flair to any outfit.
Blue Mom Jeans Outfits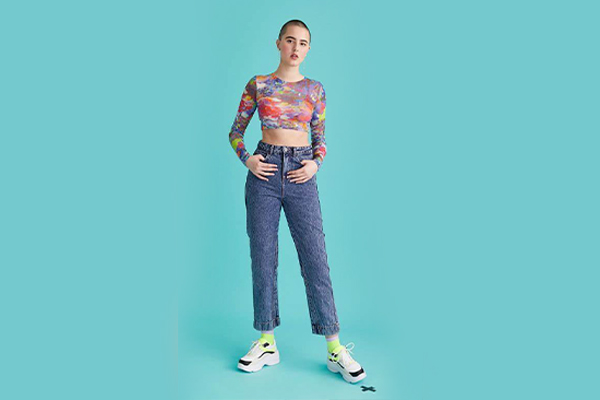 Blue mom jeans can be worn in various ways to achieve different looks. Pair your jeans with a t-shirt and add sneakers to create a casual look. If you want a more formal attire, pair mom jeans with a blouse and heels. Try pairing your mom jeans with a cropped top and slides if you want a touch of hipster style in your look.
Another casual way to style blue mom jeans is by pairing them with a plaid shirt. This is a perfect look for fall or winter weather. You can layer a coat over the plaid shirt to keep yourself warm.
Light Blue Mom Jeans Outfits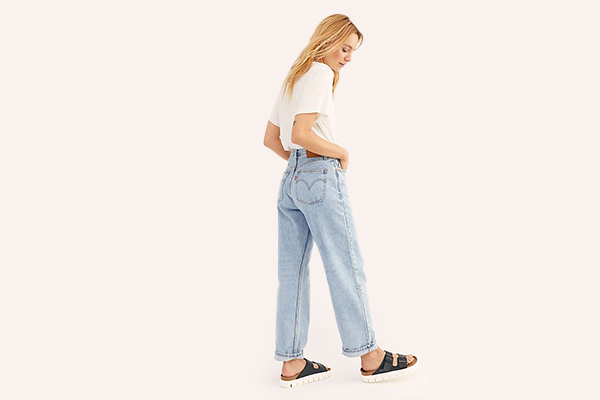 Light blue mom jeans are a great way to add color to your wardrobe. While they may not be everyone's cup of tea, they're slaying— especially when styled the right way.
Try adding practicality to your outfit; light blue jeans paired with a crisp white blouse and leopard print heels would match the theme. In fact, this ensemble would enunciate the fun in functional.The white and blue combination is extremely classy and versatile.
You can even give this look a multi-layered direction by adding outerwear. If you choose a leather jacket, you would be giving this practical outfit a rockstar edge, and on the other hand, a cardigan would bring a preppy and soft girl vibe to the entire look.
If you're looking for something a little more fun and unique, try pairing your blue mom jeans with a printed top and colorful accessories. Choose accessories complementing your top colors. This is a great way to show off your personality and style.
Acid Wash Mom Jeans Outfits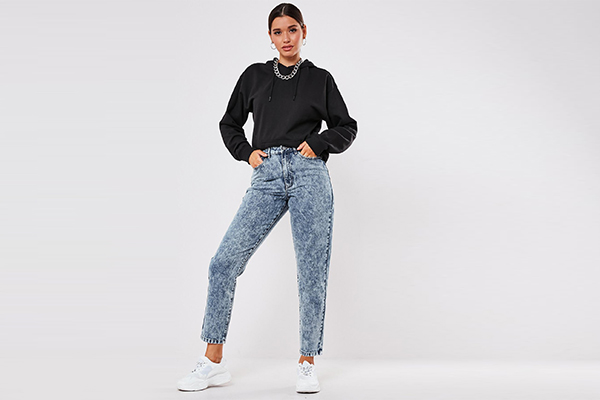 A style that is currently making raves in the fashion industry is the culmination of acid wash mom jeans style. Whether it is Gigi Hadid or Cameron Dove, you will see celebrities adorn the super hot acid wash mom jeans in their daily street style.
Dress up your acid wash mom jeans with a black tank top and high heels for a night out on the town. The right makeup and accessories can take your look from drab to fab in no time. Keep your lip color bold but makeup light.
Tuck a chambray shirt into your acid wash mom jeans for a casual yet put-together look. Tie a scarf around your neck. For footwear, booties are a good choice. Add a touch of class to your look by putting a fancy belt around your waist. Take a tote bag and let everyone adore your look.
White Mom Jeans Outfits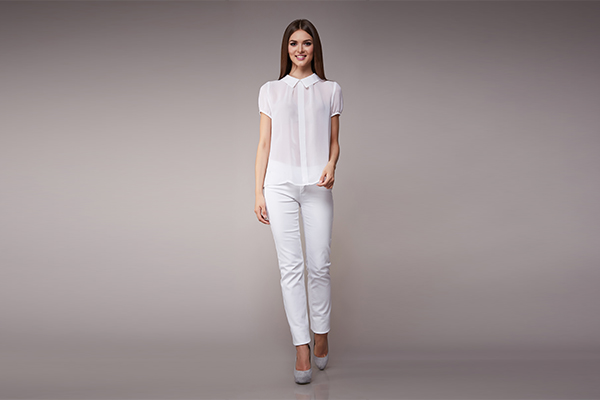 Are you confused about how to style white mom jeans so they don't look too dowdy? Go for a more fitted pair of white mom jeans. Skinny or straight leg styles will work best. This tends to be more flattering when worn with a top that covers the hips.
This could be a loose-fitting blouse or tunic, or even a cropped jacket. Add some edge with accessories. Think of a leather jacket, statement necklace, or bold earrings. Keep your shoes simple. Heels or flats will both look great with white trendy jeans.
Go and rock your white mom jeans outfit with confidence.
Ripped Mom Jeans Outfits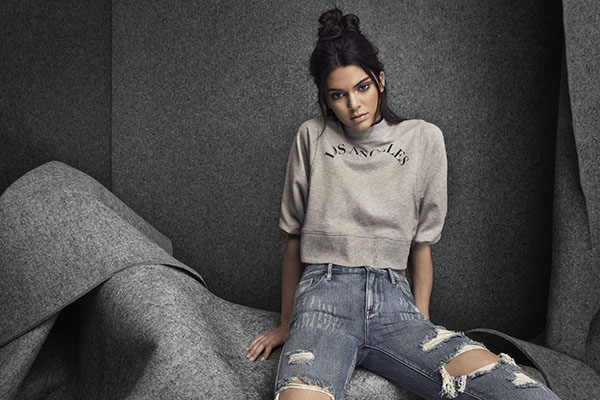 It seems like ripped mom jeans outfits are everywhere these days, and there's no denying that they can look great.
Try something unexpected like a cropped blouse or even a dressy top. Just make sure that whatever you choose, it's not too baggy or loose-fitting. Also, try something dressier like a heel or boot.
Keep your accessory simple with just a few bracelets or rings. Just make sure not to go overboard – too many accessories can be overwhelming, and you want your ripped mom jeans to be the star of the show!
So what are you waiting for? Go ahead and give them a try.
High Waisted Mom Jeans Outfits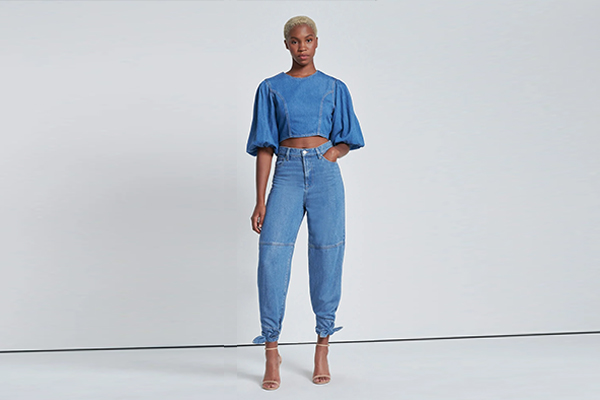 What if you want to stand out from the crowd? To get the unique look, start with a pair of high waisted mom jeans that fit you well. Then, choose a graphic tee that you love. Go for something with a fun print or design like the tie & dye look.
Next, slip into your jeans and tee. If you're going for a more casual look, you can tuck your tee into your jeans. You can also leave your tee untucked.
A pair of sunglasses or hoop earrings can take this look from day to night. And if you're feeling extra adventurous, tie your hair in a bun.
Give this look a try the next time you're going for your grocery or meet up with friends. You'll be sure to turn heads!
Baggy Mom Jeans Outfits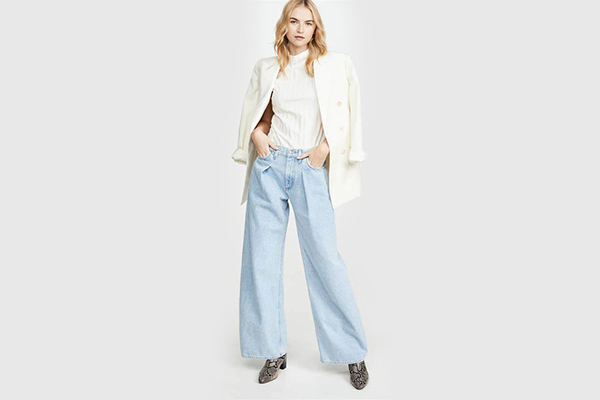 Do you have any baggy mom jeans in your closet that you haven't worn in forever? But just because they're not your go-to denim doesn't mean you can't style them in a chic way.
A baggy mom jeans call for a more fitted top to balance out the look. Tuck in a button-down shirt or pair the jeans with a cropped tank. 80s style icons like Madonna and Brooke Shields made this look famous.
Opt for a pair of strappy sandals or nude pumps. It will instantly dress up any outfit, including baggy mom jeans. Layer a few delicate chains, and add a pop of color to your handbag. And don't forget about the power of red lipstick!
How To Style Mom Jeans
If you're on the hunt for aesthetic mom jean outfit ideas, you've come to the right place.
There are many different styles of mom jeans available today. Some have an all-over distressed look, and others have holes on the knees and other places throughout the leg area.
Some women choose to wear them as a fashion statement, while others wear them because they like how comfortable they are when compared to other types of jeans like skinny jeans or boot-cut jeans.
Have a look at some of the tips on how to style mom jeans like a pro:
Cute Outfits With Mom Jeans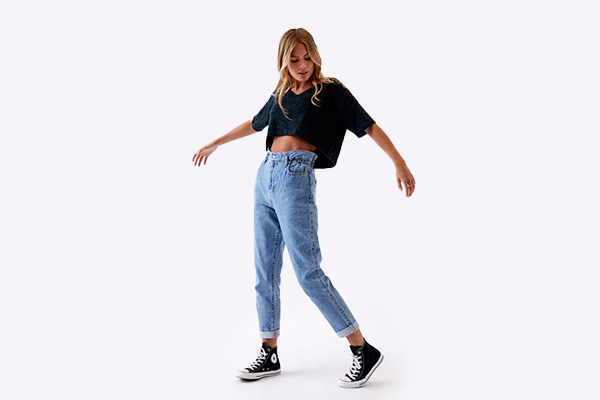 It's no secret that mom jeans are the most comfortable pair of pants you'll ever wear. But you'd be surprised to know the various ways you can create cute outfits using mom jeans. We've got a couple of cute outfits with mom jeans for you to try out.
You can create a cute semi formal attire by pairing your blue mom jeans with a solid-colored top or a sleeveless button-down shirt tucked into your jeans. Mom jeans work well with neutral colors like beige, brown, and gray. Make sure that the color goes well with your skin tone.
Experiment with different types of tops over each other for an interesting look. Just remember to keep it all in proportion so that nothing looks too busy or mismatched together!
80's Mom Jeans Outfits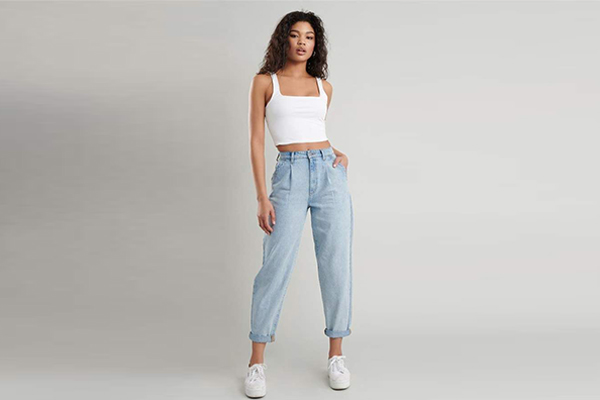 Whether you were an 80s kid or not, it's hard not to love the music and style of that decade. From Duran Duran to Madonna, Prince to Run-DMC, and Boy George to Cyndi Lauper, the music was great, and so were the clothes.
The 80s mom jeans outfits are one of those iconic looks that has returned with a vengeance.
You can wear them with anything from hoodies and sweaters to jackets and blazers. If you find that your pants are too long, then try tucking them into boots or heels for an edgy look.
Layer up with cardigans or sweaters to give your outfit more depth. A denim shirt or top will also work well with this look, as well as chunky jewelry like bangles and chains.
Casual Outfits With Mom Jeans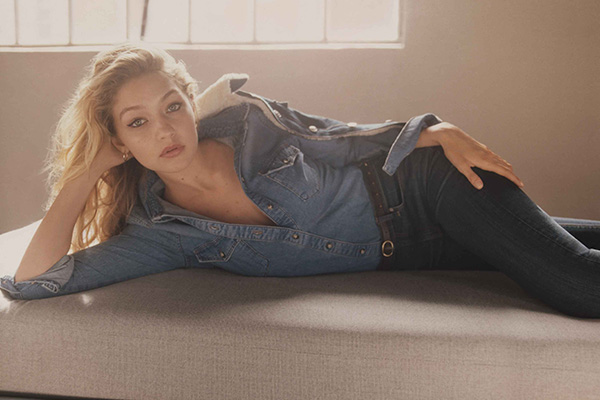 Mom jeans are a staple of the casual wardrobe. They're a little more relaxed than your regular jeans, which makes them easy to pair with anything.
It's not difficult to find perfect casual outfits with mom jeans. A simple t-shirt and sneakers are always a classic outfit choice. You can even wear it with a denim jacket if it's chilly outside.
Pair your red turtleneck shirt with ripped mom jeans to get a look that is casual and practical for winters. This outfit looks great on its own, but you could also add some accessories like a ring and a wristwatch. Pick up a ball pouch, and you are all ready to go.
90s Inspired Mom Jeans Outfits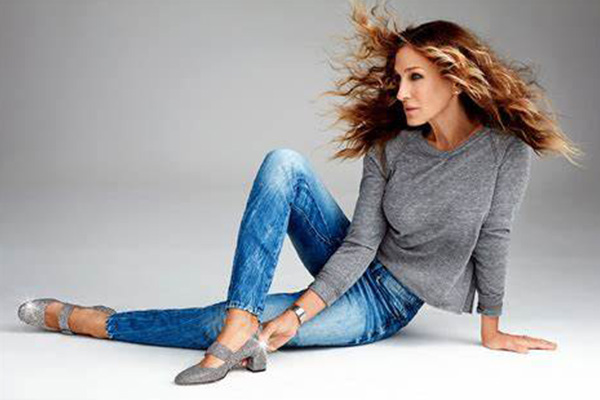 90s fashion  includes one of the best fashion trends i.e. mom jeans. It has been a while since we saw it in stores, but it has not lost its charm. The 90s mom jeans outfits are a perfect combination of style and comfort.
The trend is being led by actual Hollywood moms like Kate Hudson, Sarah Jessica Parker, and Christina Hendricks, who are all spotted wearing high-waisted mom jeans. And now you can too!
Pair your black mom jeans with a white shirt and a long cardigan on top. Roll the sleeves of your cardigan and add a pair of red high-heeled shoes. You are all set to show your 90s retro style.
Plus Size Mom Jeans Outfits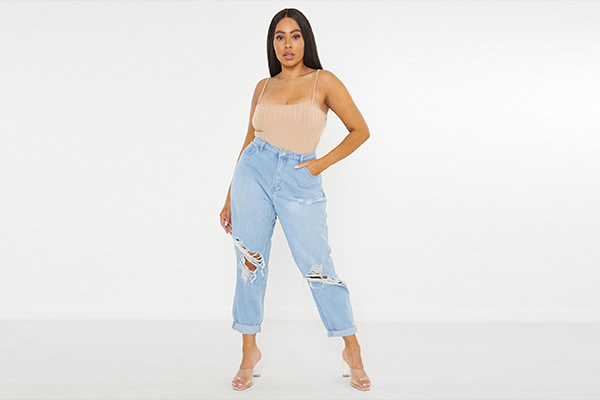 The mom jeans trend that made such a splash is back with all the same flare, and you need to jump on this train as soon as possible.
Just because you have plus-size curves doesn't mean that you have to hide behind layers of clothing. If a short-sleeved shirt is what you've got on hand, don't be afraid to put it on and pair it with your favorite colorful pants. However, finding the right match for your mom jeans outfit can be difficult if you're plus size.
Mom jeans aren't just for casual wear; they can be dressed up as well. Try pairing them with a shirt and a pair of ankle boots. Choose shirts that can divide your body parts like vertical stripes and small floral print.
Choose something that complements the colors in your shirt — like an orange shirt paired with blue mom jeans! Alternatively, you could pair an earth-tone shirt with black jeans for an edgy look!
How To Wear Mom Jeans
Mom jeans are all the rage right now. But, if you're not sure how to wear trendy mom jeans outfits without looking like a frumpy mom, here are some tips.
Shirts To Wear With Mom Jeans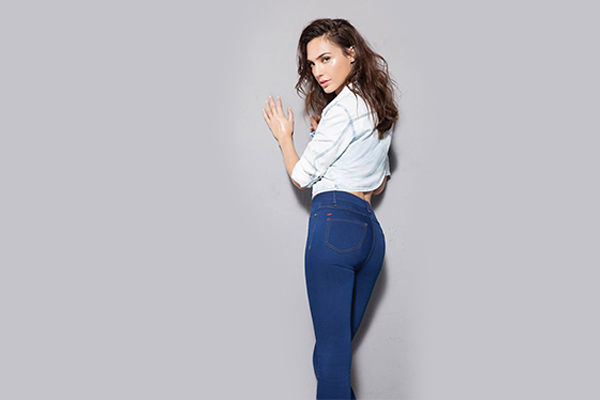 Whatever the occasion, your mom jeans will always be a good pick. But one thing that can make or break your look is the shirt you choose to wear with them. If you don't know which shirts to wear with mom jeans then you might end up with a terrible outfit.
So, for an easy weekend look, pair them with a loose boyfriend tee and sneakers or sandals. If you are attending a meeting, go for a button-down shirt in classic white or crisp blue. It's a more polished look that will still make you feel cool and comfortable. To pull off a perfect date night outfit, pick a printed tunic top and pair it with your mom jeans. Wear heels for feminine touch.
Shoes To Wear With Mom Jeans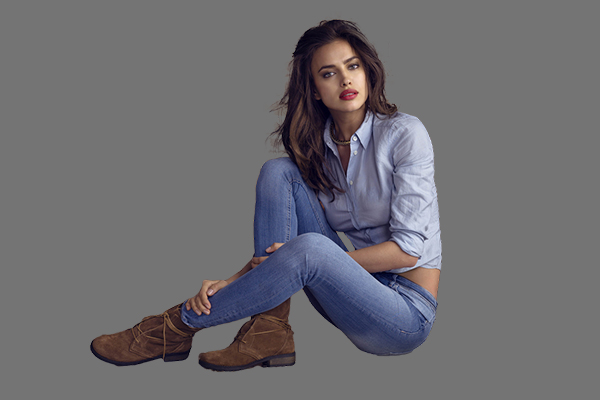 A pair of shoes that look amazing with mom jeans are the perfect addition to your wardrobe if you want your outfit to be complete. Flats go perfectly with mom jeans because they make your legs look longer and leaner. If you want to look taller, choose wedges or high-heeled sandals instead.
Knee-high boots are another great option for the fall and winter months. Calf boots are great if you want to go all out, while ankle boots will give you more versatility so that you can wear them with dresses and skirts as well as pants.
FAQs – Mom Jeans Outfits
Do Mom Jeans Look Good On Thick Thighs?
Yes, they do! You just need to find the right pair for your body type and style. Go for a dark wash or colored denim so that it's not as obvious that you have big thighs. 
Are Mom Jeans Meant To Be Baggy?
Yes, mom jeans are meant to be baggy. The idea behind mom jeans was that they were supposed to be loose and comfortable. They were not meant for fashion or style but for comfort and convenience. 
The baggy look of mom jeans was a direct result of this, as well as the fact that they were made from denim, which stretches over time.
Concluding Our Thoughts On Mom Jeans Outfits
We're not just talking about the denim style itself – the overall look of a casual, comfortable outfit featuring mom jeans is something that many people are loving right now.
The best part is that you don't have to be overweight or have a big bottom in order to wear mom jeans outfits. In fact, if you are on the curvy side, these jeans will look great on you!
Pick out your jeans from your closet and slay your trendy mom jeans outfits like never before.