We have seen the '90s trend coming back in the past few years. This can be attributed to the popularity of several social media platforms, such as TikTok.
Move over, fashion bloggers. TikTok is the new authority on fashion trends. The app, known for its short videos, has brought a range of trends in recent months, from DIYs to makeup tutorials. The '90s fashion trend is the one that is making waves right now.
Some of the biggest '90s trends that are coming back include overalls, crop tops, tracksuits, chokers, and scrunchies. Whether you loved or hated the '90s fashion trends, there's no denying they're back in a big way. Get ready to start digging through your old wardrobe for some treasures from the 90s – the trend will live on!
Let's dig deeper into the topic to know the top '90s trends coming back into style.
Aesthetic '90s Outfits: How Euphoria Helped It's Come Back
If you tuned into HBO's new series Euphoria, chances are you were just as taken aback by the show's use of '90s fashion as we were. It has revived aesthetic '90s outfits from the decade by bringing them back to life. Indeed aesthetic '90s outfits are to die for.
Rue wore a crop top and high-waisted pants, which were popular in the early 90s. Jules rocked a grunge look with a flannel shirt and ripped jeans. Nathan looked great in a tracksuit, while Maddy looked perfect in a denim skirt and crop top, both staples of '90s fashion.
From crop tops to bike shorts to chokers, nearly every '90s outfit was on display.
Keep reading to know about the biggest fashion trends of the '90s that are coming back.
The Best '90s Trend Coming Back
We all know that the best trends always come back around, and the '90s are no exception. We all remember the '90s female outfits: the oversized t-shirts, crop tops, platform sandals, and many more.
In the '90s, fashion was all about comfort and being yourself. So, if you're looking to add a little bit of 90s style to your wardrobe, there's no better time than now!
Let's have a look at some of the hottest '90s trends coming back in a big way:
90s Trends: Tie Front Cardigan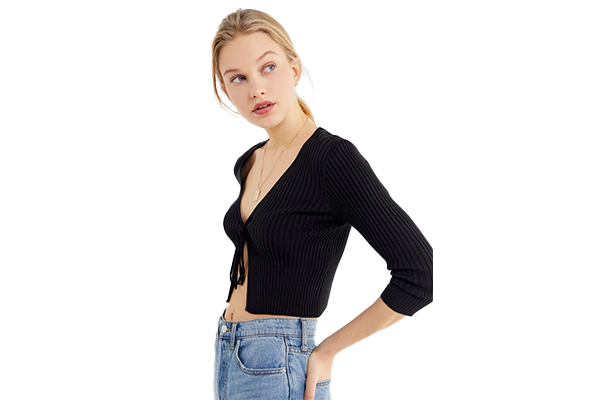 The front cardigan style was one of the popular '90s trends that are coming back. A tie-front cardigan can add a touch of elegance to any outfit while still remaining casual.
It is a very comfortable style that can be worn in many different ways. Secondly, it is a very versatile piece and affordable that can be dressed up or down depending on the occasion.
90s Trends: Animal-Print Dresses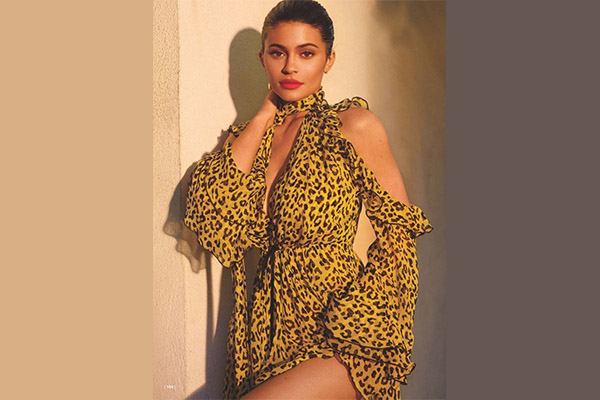 If there's one thing we can thank the '90s for, it's the comeback of animal print dresses. If you want something different yet stylish to add to your wardrobe, go for animal print dresses.
If you want a bold look, wear a loud leopard print dress. Try a snakeskin dress in black or white for something more subtle. You won't be able to miss your mark when you enter a room in an animal print dress.
90s Trends: Cropped Cardigan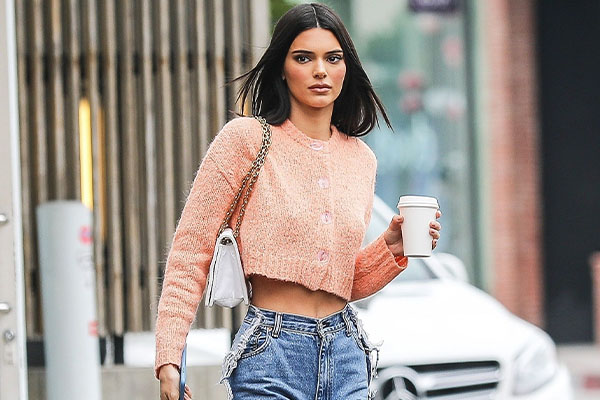 If you want to add a bit of '90s flair to your outfit, look no further than the cropped cardigan. This stylish piece of clothing was all the rage in the '90s, and it's making a comeback this year.
Cropped cardigans can be worn with just about anything. They come in different colors and styles, so you're sure to find one that fits your style. Slay your look with this '90s style.
90s Trends: Sheer Dresses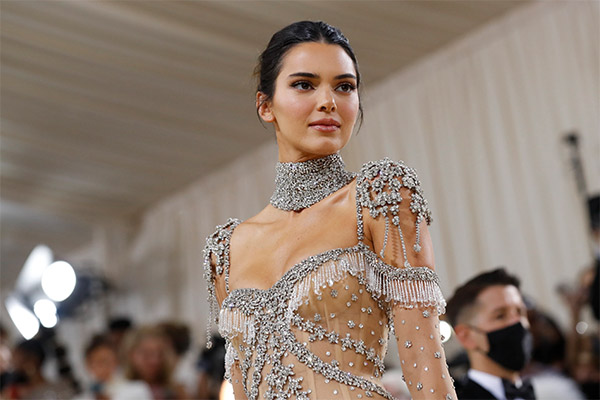 Are you looking for a dress to wear to your high school reunion that will make you look like you haven't aged a day? Sheer dresses are the perfect solution! Dresses in sheer fabrics are some of the prettiest of the '90s trends coming back. 
A '90s dress is a great way to show off your curves while still looking classy. No matter what sheer dress style you choose, be sure to wear the right lingerie underneath.
90s Trends: Blush Pink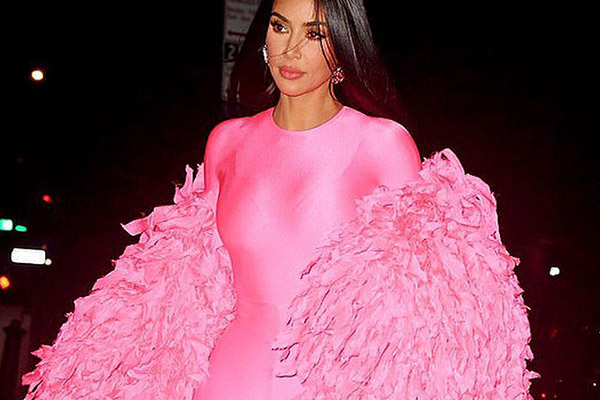 Blush pink, the '90s fall fashion favorite, has been making a comeback this year. Pair it with earthy tones like beige, brown, and olive green. Try a color combo; mixing shades of pink and adding pops of metallic accessories will give you a modern look.
If you're not sure how to wear blush pink, don't be afraid to experiment. Rocking the look with pink is not rocket science.
90s Trends: Velvet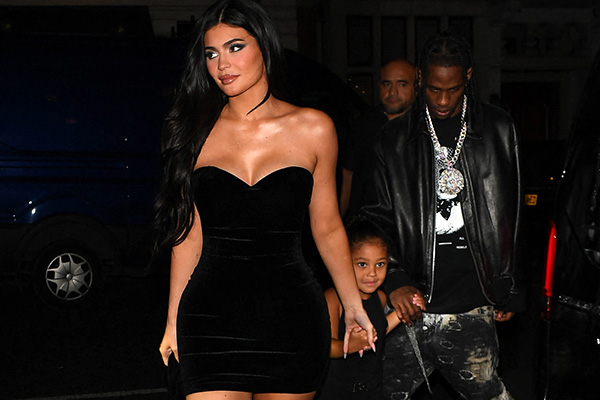 A velvet dress, in general, has made a big comeback lately as a fashion trend. After all, who doesn't want to feel like a glamorous movie star for a day?
Slip into a floor-length velvet gown with sparkly details for an evening out. You are sure to feel like a glamorous goddess in velvet!
90s Trends: Chain Mill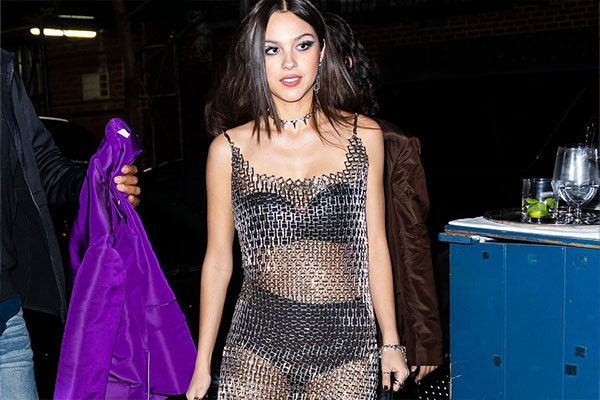 What's old is new again! The '90s trend is coming back. If you're looking to add a little bit of '90s attire to your wardrobe, look no further than chainmail.
A chain mill is a perfect way to add some edge to your outfit. It can make an ordinary outfit look edgy and cool. And, the best part is that You can wear chainmail with any outfit, from dresses to jeans.
90s Trends: Corsets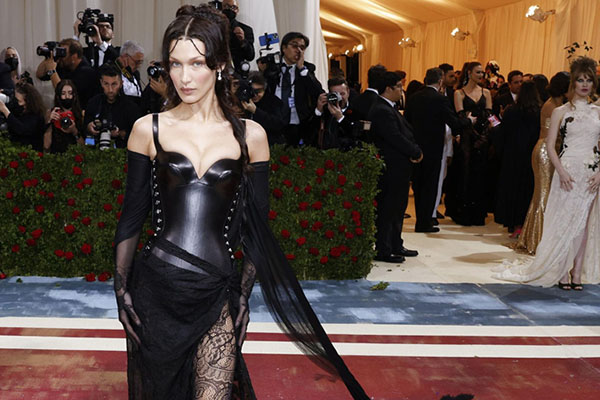 The corset is one of the most worn '90s trends that is coming back to life!
Corsets can be worn as part of an outfit for any occasion, whether you're dressing up for a party or running errands. They add a touch of femininity to any look and are perfect for highlighting your curves. You can also wear it under your clothes to give you a little bit of extra shape.
90s Trends: Pouch Bag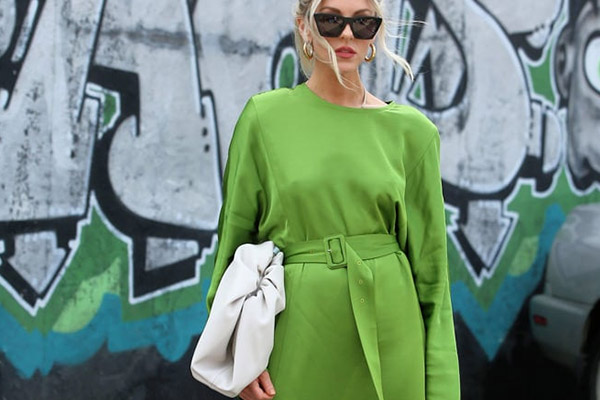 A part of '90s female outfit Pouch bags is back and better than ever! This '90s fashion trend is a great way to add fun and funky style to your outfits. They come in all shapes and sizes, and you can find the perfect one for your look.
Don't wait any longer. Go and buy yourself a pouch bag! You'll love the way you look carrying a pouch bag.
90s Trends: Sweater Vests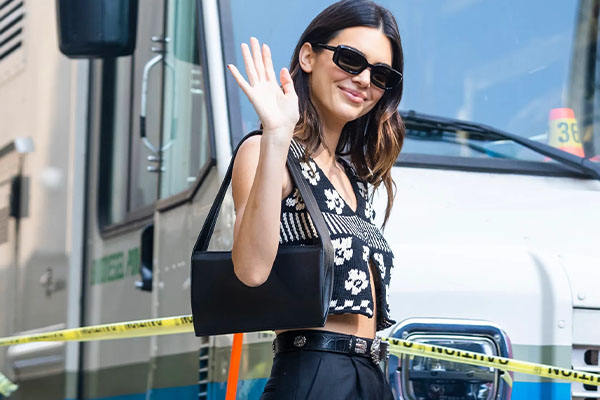 Sweater vests were a popular '90s fall fashion. It looks like 90s trends are coming back, and many are wearing them again. They can be worn with various outfits and are perfect for winter and fall weather.
If you want to add a touch of '90s fashion to your wardrobe, consider adding a sweater vest to your closet.
90s Trends: Cropped and Oversized Denim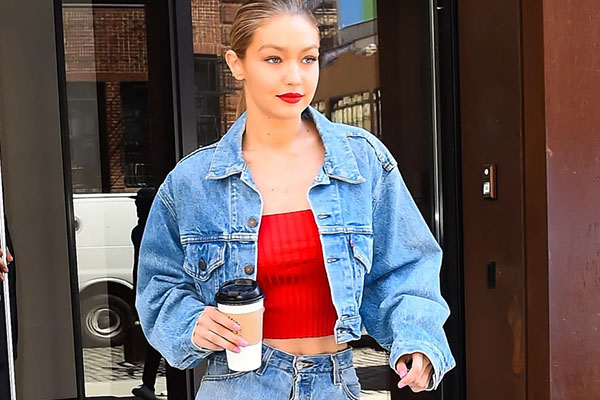 Cropped and oversized denim mainly were a part of '90s mom outfits. Cropped jeans were typically high-waisted and tapered at the ankle, while oversized jeans were wide-legged and loose-fitting. Both styles were often paired with T-shirts, tank tops, or crop tops.
This look is perfect for everyday wear and can easily be styled to fit any occasion. It is sure to add some fun and personality to your outfit.
90s Trends: Unstructured Blazers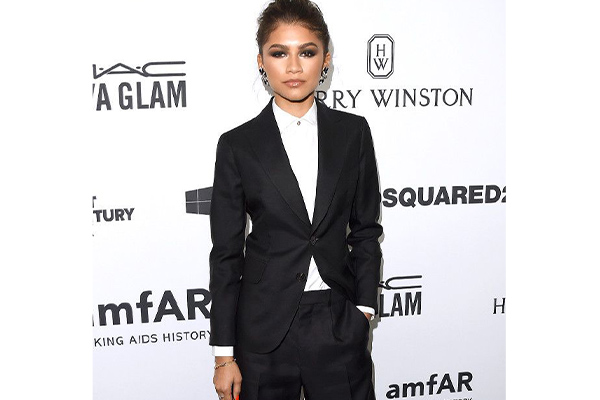 A blazer without any structure is one of our favorite '90s trends coming back giving a more relaxed and casual feel. There are many different ways to style an unstructured blazer. It is excellent for warmer weather or even when you want to dress down for a formal look.
The unstructured blazer will become one of your go-to pieces this season. Pair them with jeans for a laid-back look, or dress them up with a skirt or slacks.
90s Trends: Strappy Heels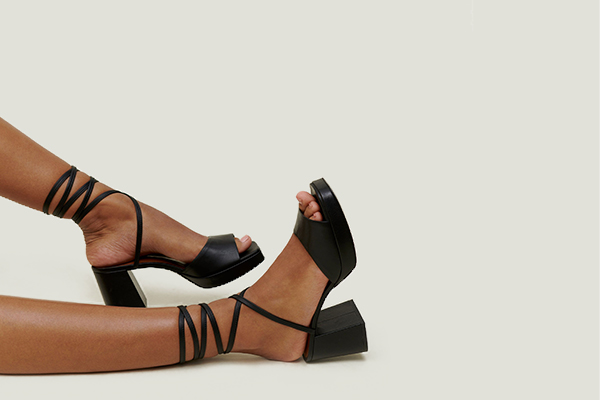 When you think of the '90s, what comes to mind? Oversized flannels, mom jeans, and tracksuits? While all those items were popular in the '90s, one trend that is becoming today's choice is strappy heels.
The great thing about strappy heels is that they can be worn with any outfit. Whether you're dressing up for a date night or casual dinner, a pair of strappy heels will instantly elevate your look.
90s Trends: Platform sandals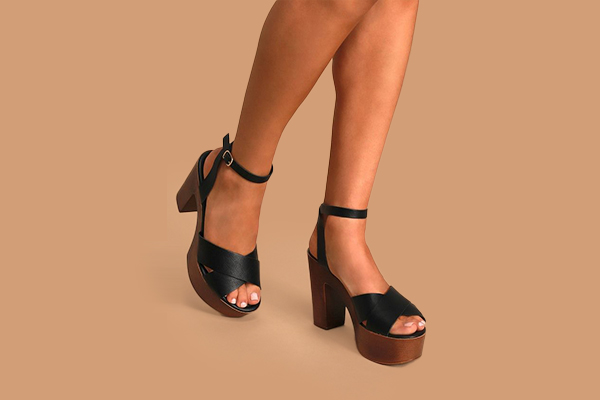 Female '90s fashion trendsetters loved to wear platform sandals with denim jeans, skirts, and dresses. This 90s trend is coming back with different versions. This was a fashionable choice for everyday 90s fashion. Platform sandals are comfortable and stylish and can be worn with various outfits.
Today's fashion-conscious women have many choices when it comes to platform sandals. Find the perfect pair to match your wardrobe, and you are good to go.
90s Trends: Crop tops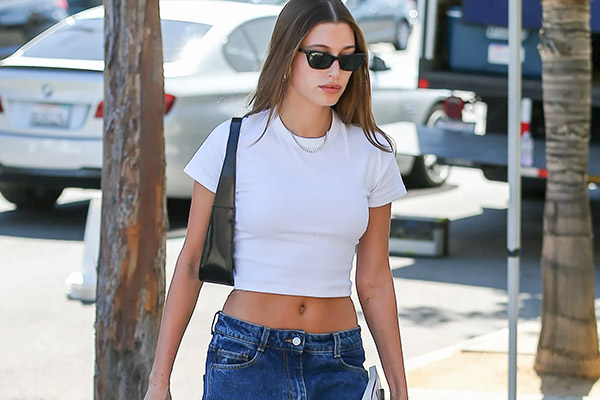 Although crop tops may recall '90s clothing, they have been updated with modern twists. Many women choose crop tops to express themselves and show off their personal style.
It can be fun and flirty to dress up in an everyday outfit. So, if you're looking for a way to add some personality to your wardrobe, consider giving crop tops a try.
90s Trends: Bucket hats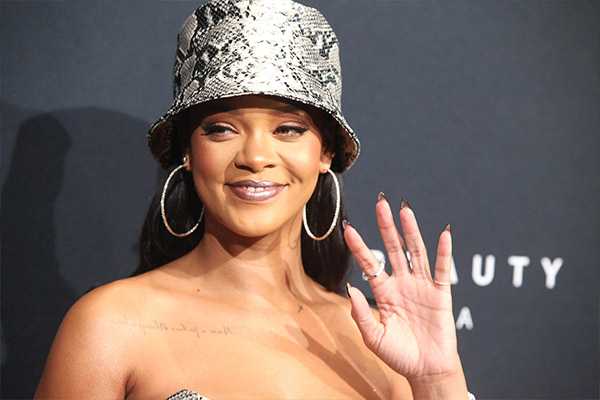 Bucket hats became popular in the early '90s trend they are coming back as a trendy fashion choice. Bucket hats are perfect for summertime activities like picnics or days at the beach.
They provide protection from the sun and can be thrown in a bag when it's time to go. If you're looking for something more dressed, try styling your hair into a bun or ponytail and tucking the hat underneath.
90s Trends: Leather Blazers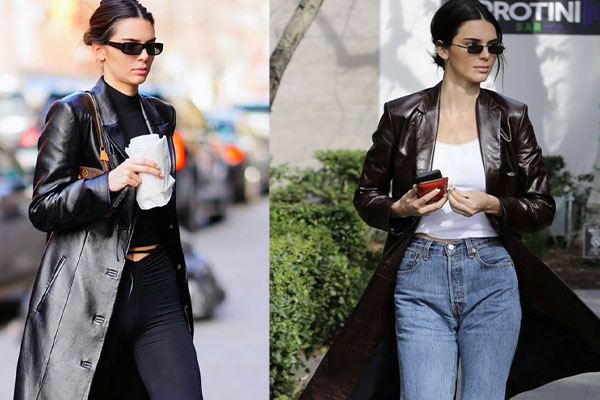 The '90s were a time of fabulous fashion for women. One look that has made a comeback in recent years is the leather blazer. Leather blazers are still a popular choice for fashion-savvy women.
A woman in a leather blazer looks more confident and stylish. No matter how you style it, the leather blazer is sure to turn heads.
90s Trends: Halter-Neck Top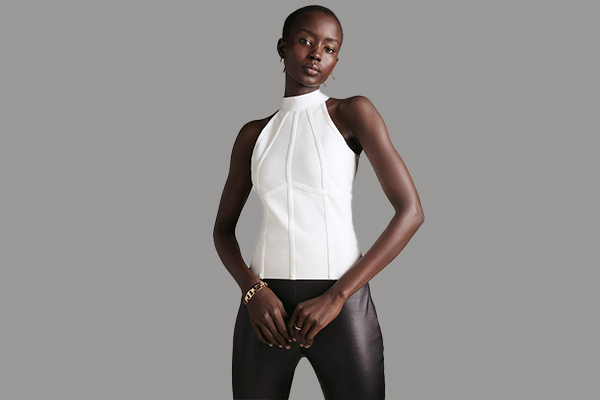 If you were a kid in the early '90s, there's a good chance you rocked a halter-neck top. Now, this '90s trend is coming back.
There are many different ways to wear a halter-neck top. You can pair it with jeans for a casual look or dress it up with a skirt or slacks. Just add some shorts and sandals, and you're good to go!
90s Trends: Tube Tops
Tube Tops are back! And this time, they're not just for the beach. Indeed, something made the '90s dress such a fun decade!
If you're looking for inspiration or simply want to reminisce about the good old days, keep your eye out for tube tops this season. You will surely see them popping up in stores and runways.
90s Trends: Tie-Dye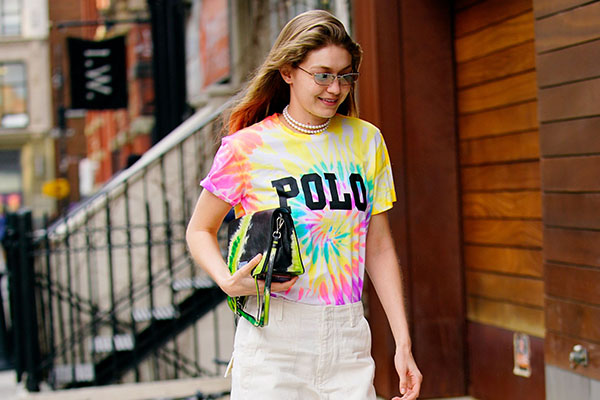 There's no need to go digging through your mom's old clothes to revive the '90s fashion trend. All you need is a little tie-dye. This playful print has made a comeback in a big way, and it's not hard to see why.
A few tips will help you nail the look. For example, start with a pair of high-waisted shorts or jeans and a tucked-in tie-dye top. A tie-dye cropped sweater or tank top would also be perfect.
FAQs – 90s Trends Coming Back
Is '90s style coming back in 2022?
In the world of fashion, what goes around comes around. And for 2022, Designers are already sending models down the runway in looks inspired by crop tops, high-waisted jeans and overalls from that decade.
In the '90s, people were experimenting with more eclectic styles. It's possible that some looks from the '90s style could be seen as dated in 2022. So, get ready '90s trend is coming back with new twists.
Are leggings Still in Style in 2022?
In 2022, leggings are still in style, but some new designs have emerged. There are now leggings made of stretchy materials that hug the body closely, and there are also leggings with patterns or designs on them. 
Leggings are one of the '90s trends coming back. They aren't likely to go out of style anytime soon.
What are the fashion colors for 2022?
According to some fashion industry experts, the colors for fashion in 2022 will be navy, olive green, blush pink, orange, and light pink. 
These predictions are based on the '90s fashion trends that have been seen in recent years. Also, these colors can be used in clothing and accessories to create a cohesive look.
How can I look more '90s?
Looking to channel your inner '90s kid? Here are some tips for incorporating some popular '90s fashion trends into your look:
– Try a crop top and high-waisted jeans or shorts. 
– Wear a bomber jacket or an oversized sweater. 
– Rock a pair of platform sandals or strappy heels.
– Pull your hair back in a high ponytail or messy bun.
Conclusion
In conclusion, there are many '90s trends coming back with some modern touch. The TikTok effect is real, causing people to want to revisit '90s fashion trends. With so much nostalgia in the air, it is no surprise that these trends are making a comeback. So, what are you waiting for? Bust out your sheer dress and start dancing!