Diverse, inclusive, whimsical, and unconventional, there are many ways to encapsulate and describe the 70s fashion. Known as the most stylish decade of all time, the 70s successfully lived up to its reputation.
Moreover, the fact that many trends and styles from that glorious era are popular even today goes to show how relevant, vogue, and fashion-forward they were. In this guide, we will be talking about what styles are in right now from the 70s fashion.
1970s Fashion: Bell Bottoms, Platform Heels, Pearls & Buzzcuts
As the 60s fashion swiftly transitioned into the 70s, the world of fashion began to evolve at a great pace, too.
How did they dress in the 70s?
The 70s fashion witnessed a mix of different trends and styles and many of which took the center stage. Some hallmark elements of this decade's fashion include platform heels, flared jeans, bell bottoms, jumpsuits, pantsuits, side-parted hairstyles, gypsy haircuts, buzzcuts, faux pearls, feather boas, wrap dresses, everything satin and polyester, oversized sunglasses and neck ornaments, safari suits, denim suits and so much more!
From simple and low-key looks to over-the-top and glaringly bold statements, the 70s saw it all!
Carol Brady, the cool mom character from the popular American sitcom called 'The Brady Bunch' really stood out for her 70s-inspired wardrobe where she sported numerous looks featuring above-the-knee dresses, 70s collars, vests, and button-ups.
How To Get The 1970s Style? Learn To Ace The 1970s Fashion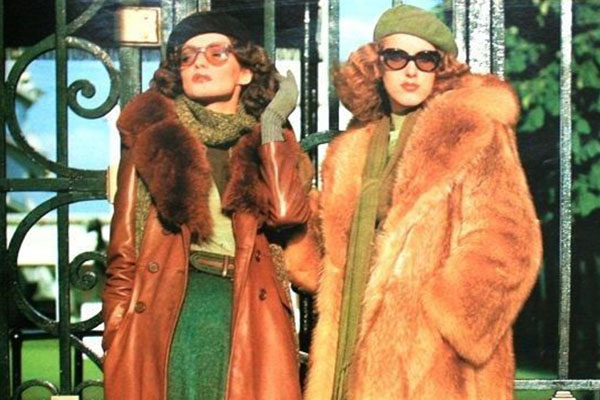 When it comes to the 70s fashion, the options are endless in terms of trending outfits, accessories, and ensembles. Punk fashion and disco fashion are two of the dominant themes of this decade that completely ruled the fashion world of that era.
70s Punk Fashion
The 70s punk fashion was a form of alternative fashion which mainly sprouted as a reaction towards establishment and conformity. Punk fashion includes very specific kinds of fashion styles and trends such as ripped jeans and dark, bold makeup, for instance.
Punk fashion in the 70s was also about rejecting stereotypes, not being afraid, and being completely true to oneself.
70s Disco Fashion
Outrageous, glamorous, and everything sparkly, there's no better way to describe the 70s disco fashion. The disco floors in that era had become more of fashion playgrounds instead of dancing platforms.
Men and women both would dance all night long wearing their flashy outfits that comprised everything from jumpsuits to bell bottoms to platform heels to flowy skirts and dresses, the most authentic 70s disco fashion outfits.
The Best of 70s Style
There's so much more to the 70s fashion than flared pants, oversized tops, and high-waisted jeans. 
We've rounded up the best of 70s style to give you 70s outfit inspo for your next themed party where you can pick and choose from so many amazingly versatile options!
Maxi Boho Dresses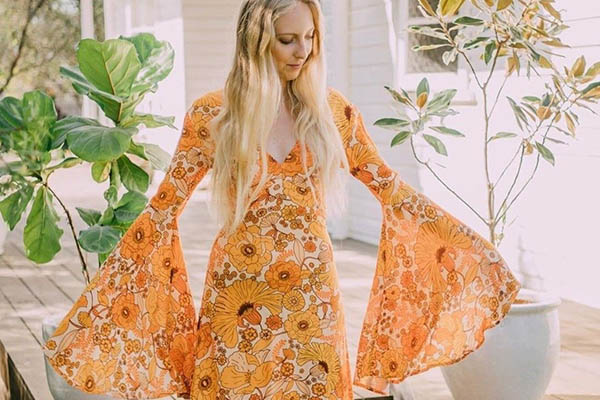 Bohemian style dresses took the 70s fashion for women by storm given their unconventional approach towards fashion.
Maxi boho dresses in particular were trending in the 70s they are long, loose-fitting flowing dresses that extend to the ankles and sometimes even to the floor.
Women in the 70s were often seen rocking colorful and vibrant maxi boho dresses featuring different styles, prints, necklines, and materials. 
Knee High Boots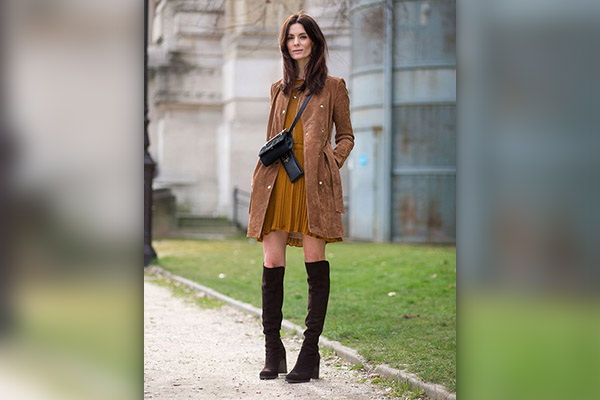 Boots were probably one of the most popular types of footwear in the 1970s fashion world with knee-high boots becoming a staple in women's closets.
The early 70s witnessed ever-increasing popularity and demand for knee-high boots that were typically worn with short dresses and mini skirts. These long boots were a great way to keep one's feet warm, but more than that, they made a spectacular style statement!
Pantsuits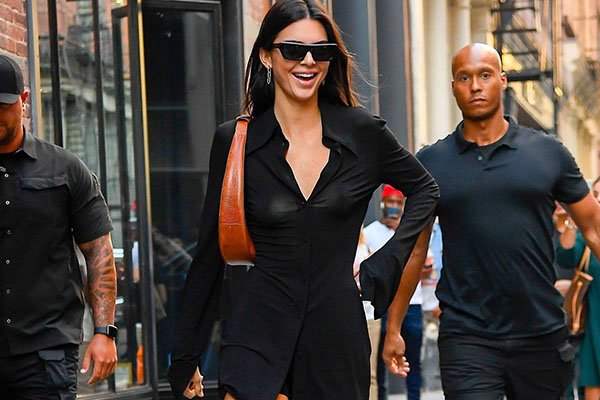 This is one of those unisex 70s outfits that was a major part of both men's and women's closets. However, the pantsuit held much greater significance for women, especially executive women, because it helped them make a political statement in an office setting.
Pantsuits were also a symbol of women's resolve and persistence over the injustice and inequality they had to face particularly in the world of business and work.
Bell-Bottoms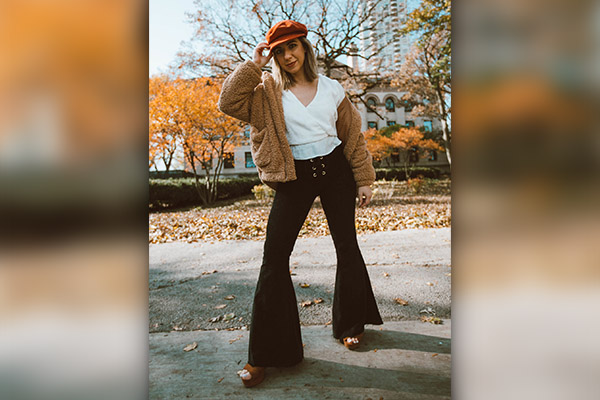 Wide-legged bell bottoms were the biggest hallmark of the 70s disco fashion where men and women both were seen wearing these pants on dance floors and in nightclubs.
The most popular types of bell-bottom pants in the 70s featured an extra wide flare and some styles were also long enough that they would cover the wearer's shoes.
Bell bottoms were a 70s-style classic and for all the right reasons too!
Headscarves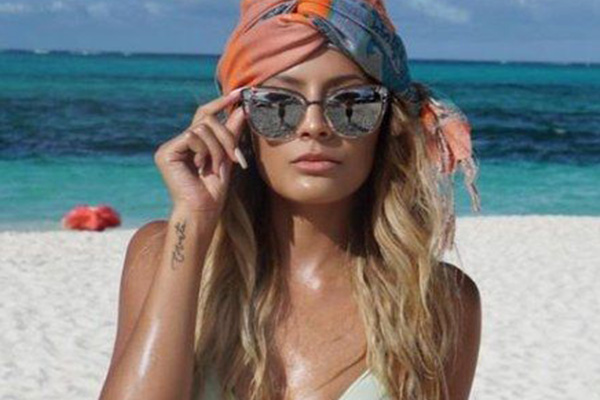 If there is one accessory that ruled the 70s fashion for women, it's none other than the headscarf. It was the accessory of the decade and women wore it in many different ways such as around the neck, as a turban, and loosely around the head, often paired with jewelry, fancy brooches, and other cool add-ons.
At some point during the 70s, men also started wearing loose, flowing scarves.
Vests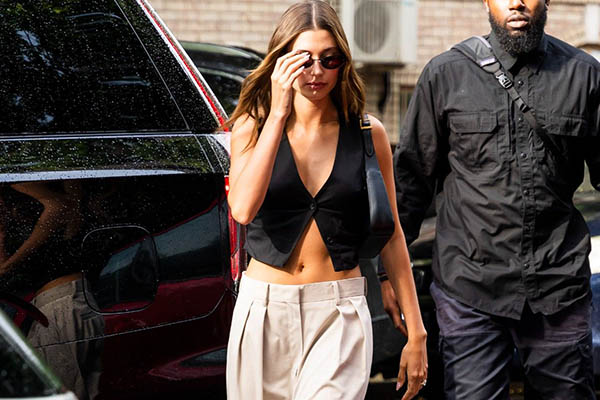 From embroidered and fringed vests to sweaters and puffer vests to crew neck and V-neck vests, this 70s-style clothing item was the one thing that could make or break your outfit!
Men and women both were big on matching vests with their everyday outfits, and they typically wore vests with denim, jeans in particular. The 70s vests featured vintage and stylish vibes that greatly helped elevate an outfit. 
Flared Leg Jumpsuits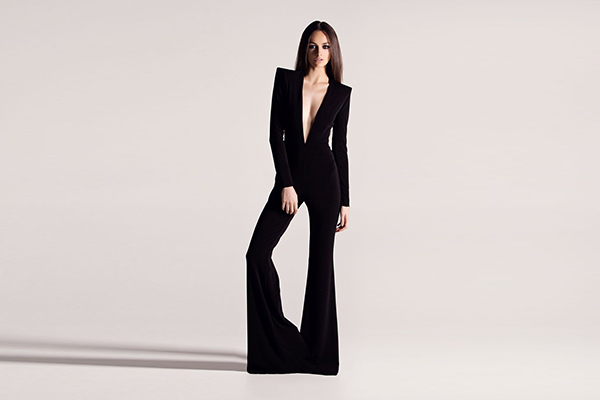 Another disco-inspired outfit that peaked in popularity for both women's and men's 70s fashion was flared leg jumpsuits. The wide flares helped create an illusion of length and added a touch of drama which is why they were a mainstay in the disco culture.
Cozy and comfortable, these jumpsuits were also worn casually during the evening at hangouts and outings, offering an excellent alternative to maxi dresses for women.
Oversized Neck Ornaments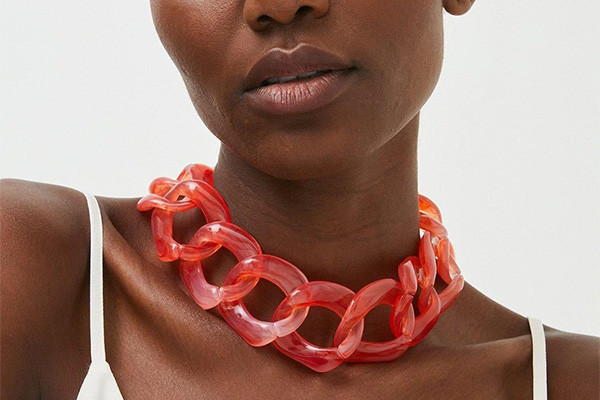 Many of the past decades have seen big, heavy, oversized, and chunky necklaces, and the 70s were no exception.
Oversized neck ornaments like chokers, pendants, necklaces, and chains were a true representation of the 70s punk fashion. These bold, over-the-top neck pieces not only helped accentuate one's outfits but were also often worn to display a kind of non-violent rejection and opposition towards common stereotypes that prevailed in the 70s.
Denim Suits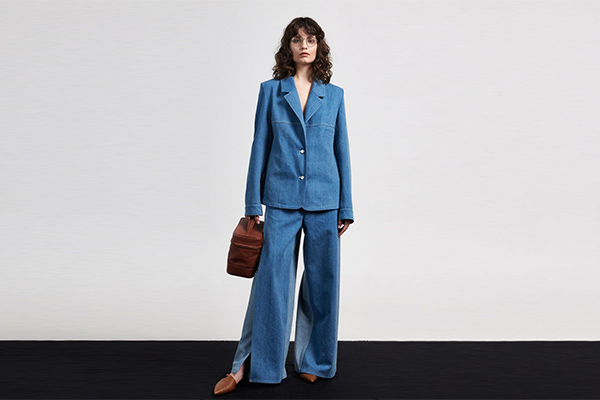 Denim has to be one of the most classic and timeless fashion picks of all time, from denim jeans to denim jackets to denim everything, it has always been in style. Denim suits were all the rage in the 70s among both men and women simply because they look super chic and cool! Denim was a staple in the 70s fashion for men.
A denim jacket paired with matching trousers was the ideal casual outfit, especially during the summer season.
Side-Parted Hairstyles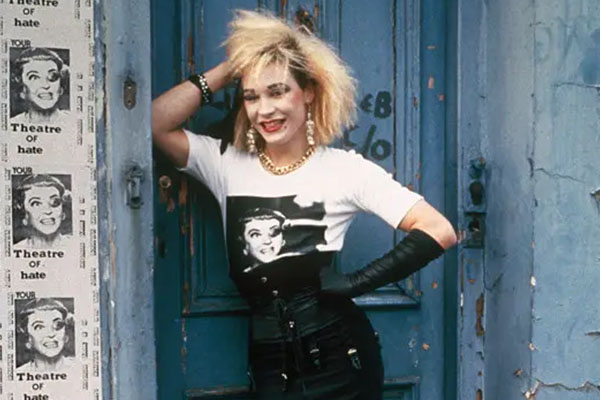 It wasn't just the clothes and outfits of the 70s that underwent evolution and transformation, but so did the 70s hairstyles! The decade's hairstyles can be best described as expressive, different, and creative.
Many popular hairstyles were trending back in the day, one of which was side-parted. Side-parted hairstyles were donned by both men and women in all types of hair, long or short, straight or curly.
Folk Dresses
70s fashion had hints and traces of ethnic clothing and styles, majorly in the form of folk dresses that featured cultural designs and small traditional details from European folk outfits and motifs.
Folk dresses were inspired by classic rural dresses and village outfits. The 70s folklore dressing consisted of comfortable, soft, and loose jackets and ponchos that had colorful prints, further accentuated with the help of embroidered patterns. 
Wrap Dresses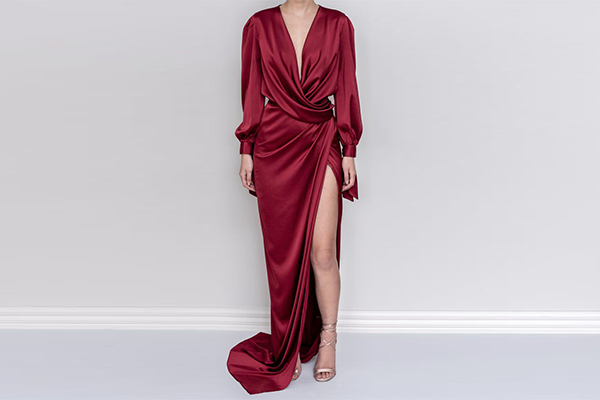 The 70s disco music culture gave birth to another disco-inspired women's outfit called the 'wrap dress'.
As the name suggests, wrap dresses give a 'wrapped' look given the way they are styled. The best feature about the wrap dress is its versatility – women could wear it to work during the day and then dress it up with jewelry, accessories, and strappy sandals for an evening or dinner affair after work.
Wedges & Platform Heels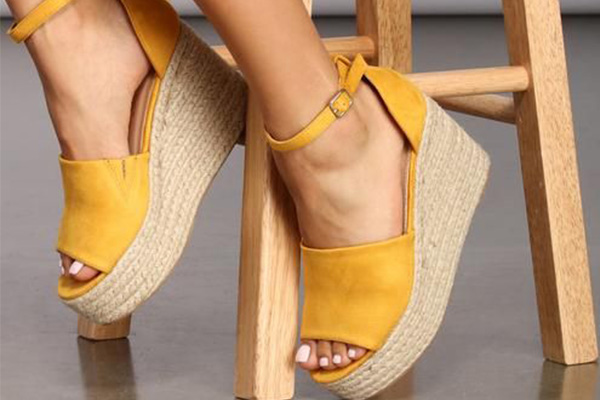 Dramatic fashion elements with a touch of theatrics were a core element of the 70s fashion and its disco, punk era where platform heels emerged greatly victorious. Men and women both used to wear this type of stacked footwear, especially to clubs and disco parties.
Wedges, a type of platform shoe, also gained significant popularity. The thick sole in both these types of footwear helped make the wearer appear tall.
Pearls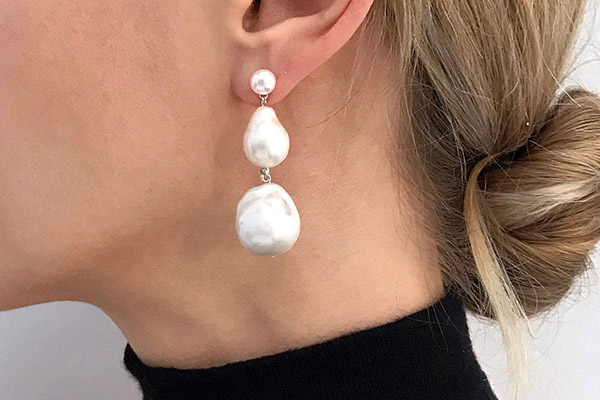 There's something so unique about pearls, whether it's timeless and unrivaled beauty or sheer simplicity. 
That's probably why the use of pearls as embellishments for the wrists, necklines, and earrings was so popular among women. Long strands of pearls layered together in the form of chokers and chunky necklaces were the most common styles of wearing them.
The availability of faux pearls meant everyone could afford and wear them.
Feathers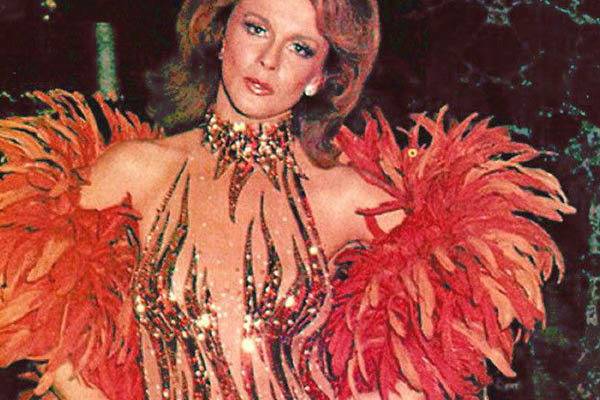 One of the flashiest and most eccentric decorative accessories that made it big in the 70s was feathers.
Feather boas, in particular, became synonymous with luxury and grandeur and women were seen wearing bright and bold-colored feather boas around their necks like a scarf.
This accessory featured quite a fun, aesthetic and theatrical vibe and was a huge part of the glam rock and disco culture in the 70s.
Safari Suits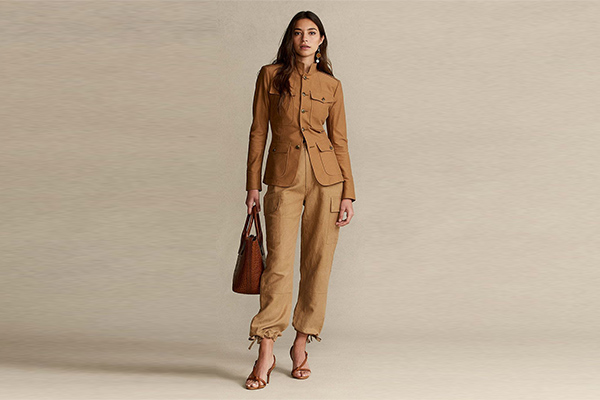 70s fashion wasn't just about bold disco outfits and styles, but also military and safari-inspired looks.
Safari suits were predominantly worn by men during the 1930s, but soon became a popular unisex attire up until the 70s. These are lightweight suits ideal for warm and humid conditions, but more than that, they offered a more refined and neutral alternative for those who were big on earthy and dull tones.
Gypsy Haircuts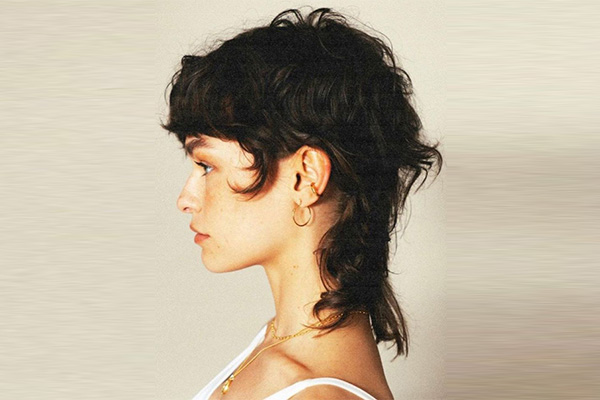 A longer version of the old-school hairstyle the 'shag cut', gypsy haircuts became a popular hair trend during the 70s. Inspired by Farrah Fawcett's hair, an American fashion model and actress, this iconic women's cute hairstyle is a long-layered haircut featuring progressing layers that create an overall 'shaggy' look.
This hairstyle was all about layers, curls and waves back in the day, and every other woman jumped on the bandwagon!
Oversized Glasses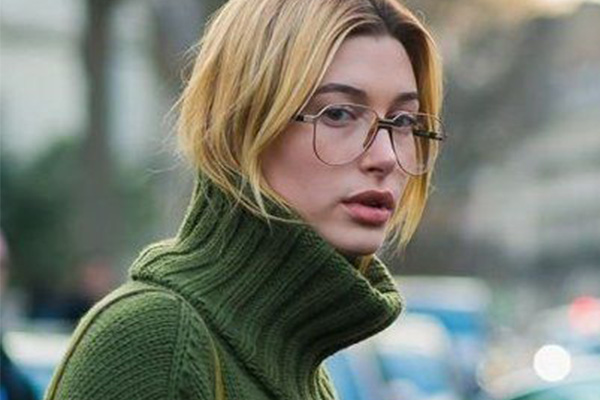 A fashion trend that has continued over the years and is popular even today, oversized sunglasses have become quite a timeless accessory that never seems to go out of style.
While the 60s sunglasses were more about function and purpose than style, the 70s sunglasses took a different route and became all about bold colors and big, fun geometric shapes. Their popularity was further boosted by rock stars and celebrities.
Basket Bags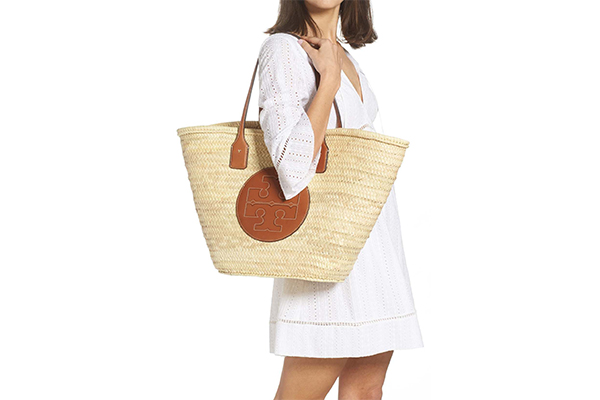 Shaped like a basket and featuring that characteristic woven appearance, basket bags were often paired with everyday 70s outfits by many women.
Not only did they make the cutest add-ons to one's outfit, but the humble basket bag was so comfortable to hold and easy to carry around. Basket bags were also the 'it', the ultimate style bag for the summer season, ideal for summer getaways and weekend beach trips.
Satin Scarves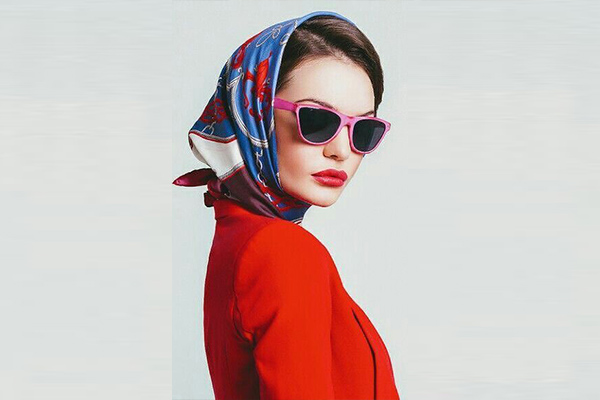 Many clothing materials were sought-after during the 70s such as polyester, but there was one that completely permeated the 1970s fashion — satin.
It was like a satin galore with everything satin, from blouses to shirts to pants. Satin scarves in particular attracted a lot of attention from women which helped them make a fabulous style statement. Satin also offered a touch of luxury with its wonderful finish.
FAQs – 70s Fashion
How would you describe 70's fashion?
The 60s-70s fashion trends had many similarities, except the latter was a lot more flamboyant and vibrant. Bold patterns, striking colors, oversized silhouettes, fancy accessories, funky hairstyles, and themed outfits are a few hallmark features of the 70s fashion.
The era also witnessed increased freedom of expression not only in terms of choices and preferences but also clothes and outfits that promoted inclusivity, originality, and a unisex approach towards fashion, just like the 90s fashion women .
What patterns were popular in the 70s?
The 70s fashion trends saw lots of patterns, prints, and colors. What was the fashion in the 70s? There were no rules in the fashion game in that era! People would wear whatever they liked and were comfortable in.
Some of the most popular patterns that were the rage of the 70s included checkered, embroidered, floral, tie-dye, paisley, and stripes. These patterns were found in different colors too such as pink, orange, purple, green, and so many others.
What influenced fashion in the 1970s?
Many influential factors paved the way for the fashion styles and trends that were prevalent during that era. The credit mostly goes to rockstars, celebrities, the hippie and disco culture, as well as the emergence of punk rock.
Music, movies, and television played an equally key role and became the driving force behind the 70s fashion. People's rebellious, bold attitudes also offered a fair share of influence. 
Conclusion of 70s Fashion
Looking back at the 70s fashion, we can say that it was one of the most fashionable and diverse eras in the fashion world.
The decade brought forward new ways of self-expression through fashion and there wasn't a single style that dominated the fashion game back then. Instead, it was a fun, creative mix of bohemian, retro, punk, and hippie styles. 
It was also the era of androgynous clothing and outfits where men and women both could opt for the same types of clothes and accessories such as denim suits, scarves, jewelry and high-waisted jeans, to name a few.