What are your go-to aesthetic Summer outfits? Every woman has her own distinctive style and sense of aesthetics. Your particular aesthetic style helps convey to the world a unique vibe about the woman that you are, whether it is carelessly accidental or precisely controlled. To be "aesthetic," as the term is officially defined, is to be visually pleasing to look at, and to possess allure, beauty, and appeal. 
While ladies don't necessarily need to do anything to be beautiful, there is a way to enhance our attractiveness while still adding our own unique personalities and flair.
Even though all of our own aesthetics are unique and vary, many of our personal styles have a resemblance. We can create a unique personal style aesthetic for you based on your attire, hair, 90s makeup, aura, and personality.
Aesthetic Outfits
Simply put, aesthetic clothing is a stylish and visually appealing ensemble of clothing that represents fashion trends of the past, and sometimes current fashion trends. It should follow a set of style principles and fit into a particular fashion theme or category.
Currently, popular aesthetic clothing themes include vintage, dark, and light academia, emo aesthetics, Y2K, and soft girl. The most popular aesthetic outfits for 2022 are listed below. Each aesthetic outfit has certain stylistic elements that set it apart from the rest.
Summer Aesthetics
Summer is a season when you don't have enough clothes to wear, and you can't spend too much time getting ready. The best way to dress up for any occasion is to wear cute summer aesthetic outfits. Not only are they inexpensive, but they are a great way to express yourself that reflects your personality and style. Summer clothes feature airy fabrics, cool colors, flowing cuts, and beautiful prints and patterns.
The ultimate goal for girls and women is the need to post their bouts all the time, as they tend to be more socially active. There are many styles and variations to choose from, including summer grunge aesthetic outfits, dark academic, emo, e-girl, cottagecore, and more. Here is a brief intro to multiple styles' most popular aesthetics;
Soft-Girl Aesthetics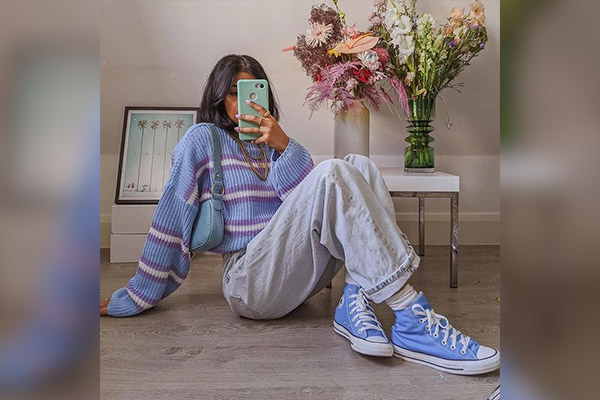 This trend features pastels such as bubblegum, baby blues, sage, and lemon, with soft inclusions of clouds, fluffy animals, and floral images in cute, delicate, and feminine tones. Soft girl aesthetic outfits are designed to look comfortable and cute. Wear wide-leg jeans, a lace camisole, or cropped cardigan, and complete the look with chunky sneakers, a baguette bag, and a bucket hat.
Pink's Aesthetics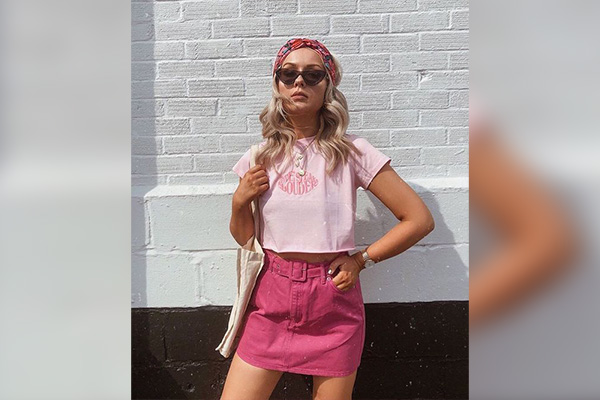 Pink's aesthetics have undergone dramatic changes in this century. Starting out as the quintessential "boy's" color, it has rapidly evolved into a very feminine and girly color palette that has endured to this day.
Although the hue carries some negative connotations, it has since been replayed and loved by millions of people around the world. Pastels, neon colors, millennial pinks, or bubblegum subtleties. If you like even the simplest of tips, there are ways to incorporate them into your everyday wardrobe. A big fashionista favorite is pink paired with other shades like blue, green, black, and white. It can also be included as beach wedding guest dresses.
Cottagecore Aesthetic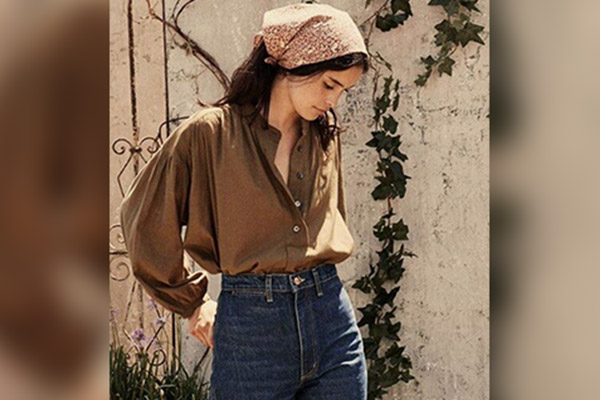 Cottagecore aesthetic is simply like lying in a field of daisies and reading a novel. It can give you the ultimate aesthetic summer outfits to rock. Inspired by the Regency and Edwardian eras, the cottage core aesthetic romanticizes the idea of ​​simple country living.
This aesthetic celebrates soft, natural colors, fabrics, and patterns, including puffy dresses, lots of lace and gingham, mutton leg sleeves, and handcrafted accessories. Popular choices for cottagecore aesthetics include puff-sleeve linen dresses, floral-print floral blouses, and oversized sweaters.
The Skater Girl Aesthetic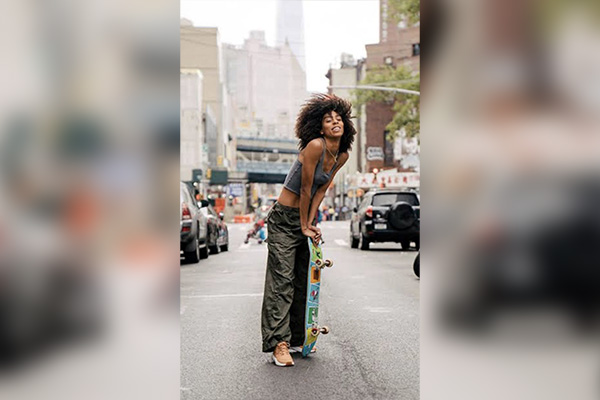 The skater aesthetic has been around a lot longer than people think. The decades-long theme is the use of dark colors and clothing that allows freedom of movement, and in recent years, oversized shirts, layered layers, chunky sneakers, baggy cargo pants, and jeans have become a staple of the aesthetic inspired by the 90s and 2000s.
We are shifting to a style that incorporates elements. Brands such as Vans, Converse, and Huf are common, but brands such as Supreme are working on this aesthetic.
Emo Aesthetics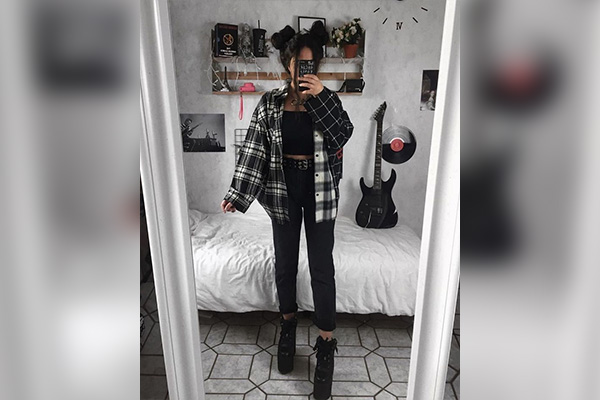 Emo aesthetic has been circulating as a distinct genre since the early 2000s, but it's got its roots dating back to the late 70s. Bands such as Siouxsie and the Banshees and The Cure paved the way for traditional emo aesthetics in the early 2000s. 
Overall, elements of this trend include lots of black, skinny jeans, fishnet tights, Converse, striped tops, and layered pieces. Makeup and hair include thick eyeliner, piercings, and choppy bangs in dark or colorful shades. The trend has changed a lot since its inception but still retains many of the key elements of the original today.
Y2K Aesthetics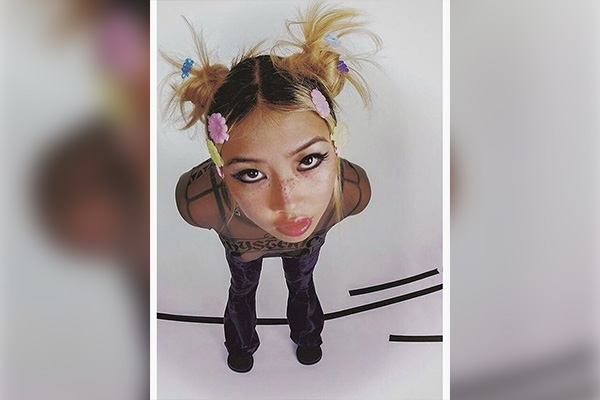 One of the hottest trends on Instagram, TikTok, and everywhere in between is the Y2K aesthetic outfit, and it's going viral right now. Its aesthetic is inspired by fashion and cultural trends from the late 90s to the mid-2000s. You can identify look by checking out Bella Hadid's street style that has been raging on TikTok and other social media platforms for the last few months.
The most popular aesthetic outfits today are cocktail attire, pastel-colored camisoles, high-waisted flared jeans, colored sunglasses, and lots of hair accessories. The main themes of the Y2K style include crop tops, and vintage outfits from Dior, Prada, Versace, and more. luxury brands, relaxed denim, and chunky sneakers.
The Vintage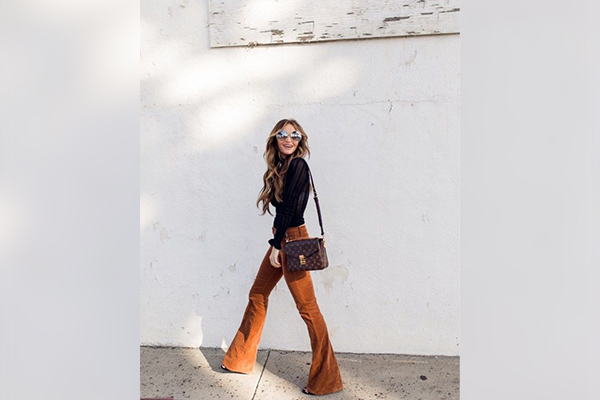 The vintage aesthetic is inspired by clothing elements from the last decades, including 60s fashion band tees, 70s fashion bell bottoms, 80's color palettes, and 90's styling. There are no rules for wearing a vintage aesthetic, so it's best to mix your favorite garments from past generations into your own style.
Round sunglasses, light-wash jeans, and platform shoes combine to create a vintage aesthetic. Above all, remember that all vintage outfits maintain a garment life cycle.
Light/Dark Academia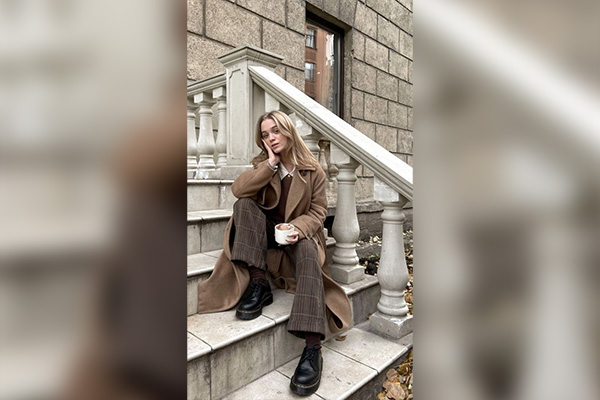 Both the Dark Academia and Light Academia aesthetics are focused on encapsulating the vibes of classical literature and romanticized education. There are also references to classic 19th-century American prep and upper-class styles. Currently, the best light and dark academic aesthetic outfits include classic long coats, plaid suit vests, plaid blazers, and baggy trousers. It is not tied to any pop culture reference, era, or subculture. It's all about color.
This trend mainly focuses on soft and delicate shades. Shades are developed by adding more white to the original shade. Many aesthetics emanate from this umbrella, such as soft girls, cute anime outfits, and cute outfits with aesthetics. Mix bright fabrics and textures to rock your style, whether it's a baby pink cardigan, beige trousers, miniskirt, white sneakers, or sage or lavender accessories. A timeless trend that everyone loves from the 60s to date.
Goth Aesthetics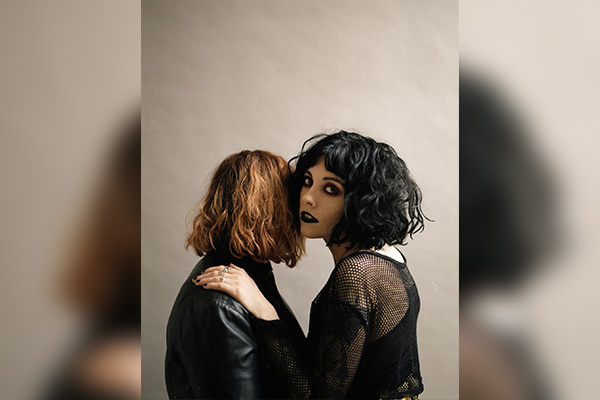 Thanks to their dark, sober, and edgy look, most Goth aesthetics are mysterious and multi-dimensional. There are many different goth aesthetics, but the most popular are those inspired by British bands from the late 70s and early 80s such as Susie, The Banshees, and The Cure. Gothic aesthetics include black, gray, and white plaid and fishnet tights. 
You should also use dark eyeliner, dark lipstick, piercings, and even colorful hair extensions, long curls, and choppy bangs. However, the more modern Gothic costumes follow countless trends and styles. So feel free to mix and match unique styles that best suit your personality.
90s Aesthetics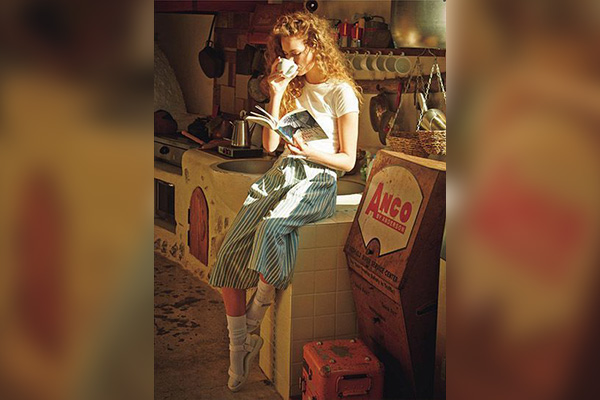 The 90s was a widely influential period of the 20th century. From the decade-old grunge movement to the end of his Y2K and the influence of technology, there are many fashion trends inspired by this era. 
Other aesthetics that emerged from the 90s fashion include a grunge aesthetic, mostly with checkered textures, dark hues, and chunky combat boots. Many trends emerged from this period. You can easily find the trend that suits you best.
Grunge Aesthetic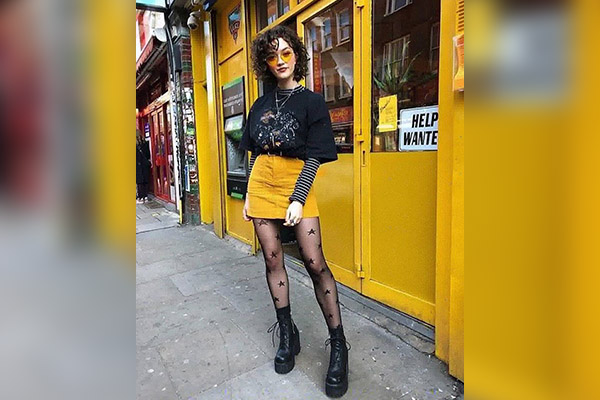 Some of the best summer grunge aesthetic outfits with a distinctive style inspired by the 80s underground music scene. The style was meant to put an end to traditional social expectations, and protest against materialism, and the preppy fashion style of the 90s at the time.
Current outfits with a grunge aesthetic include oversized jackets and hoodies, wide-leg jeans, platform sneakers, combat boots, and band tees. The style is simple and can be blended in with any type of outfit as long as it maintains the overall feel of the aesthetic – dark colors and neutrals, shades of black or gray.
Think flared high-waisted jeans, cropped graphic tees, chunky sneakers, colored dress pants, baggy cargo pants, and bucket hats.
Kawaii Aesthetic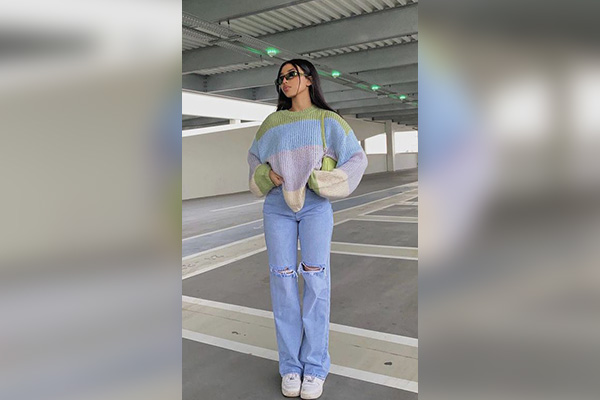 Kawaii is Japanese and means something cute like a child. Many subcultures are nested under the term, but there are some core elements to the overall aesthetic. These include soft pink tones, glitter, rainbows, and soft, fluffy animals.
This genre typically includes a plaid mini tennis skirt, white or striped knee socks or stockings, and an oversized shirt. Big, chunky sneakers tie the look together and make it look like it came straight out of the comics.
Artsy Aesthetic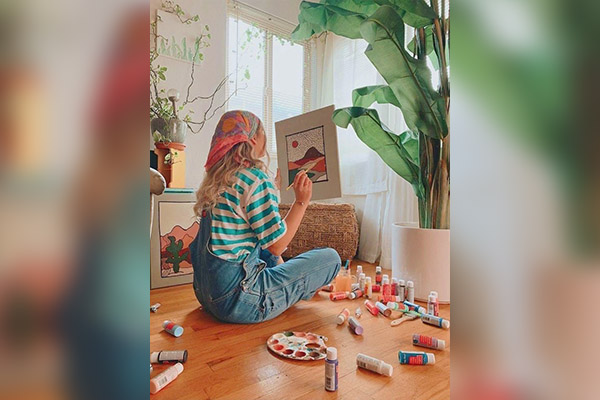 It's a super cute aesthetic with a myriad of niches and subcultures, each with its own personality and style. The original aesthetic – Arthoe – was born on Tumblr and is associated with many LGBTQIA+ people of color like Amandla Stenberg and Willow Smith. Themes include the love of iconic artists such as Vincent van Gogh, whose sunflowers and starry nights are often featured as motifs on his T-shirts and bags. 
Today, that aesthetic features bright colors, stripes, loose pants, and oversized tees. Usually plaid pants or jeans with a shirt tucked in, chunky sneakers or flats, and lots of browns, blues, and blocks of color.
Hippie Aesthetic
It has its roots in the movement and strives to recreate the carefree and liberated atmosphere of youth culture. Clothing from this era is heavily influenced by festivals and pop cultures of the time, such as 1969's Woodstock and the psychedelic movement by bands such as Pink Floyd and The Beatles.
The color palette has more elements of the 70s than the 60s and features more vibrant hues. Hipster styles include flowy fabrics, flared jeans, shades of brown and orange, and big sunglasses usually dominate trends, as do oversized floral prints and psychedelic artwork.
The Baddy Aesthetic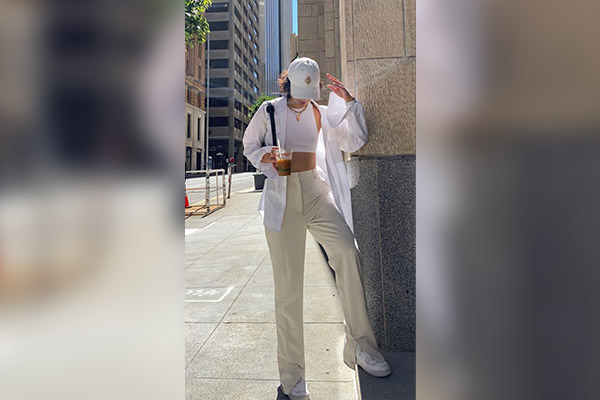 The Baddy Aesthetic is a modern aesthetic born on TikTok and Instagram during the COVID lockdown. Some attribute the aesthetic's origins to contemporary African-American fashion styles worn by celebrities such as Cardi B, Megan Thee Stallion, and Doja Cat. Some of the baddie aesthetic outfits' most iconic elements are oversized streetwear, form-fitting mini-hem dresses, and bodysuits with cutouts in the fabric. Hair is often long and straight with retro accessories such as large hoop earrings, and gold chain jewelry. Keeping with the bougie and luscious style, the makeup is often moist and the clothing is luxurious, soft, and of high quality.
E-Girl Aesthetics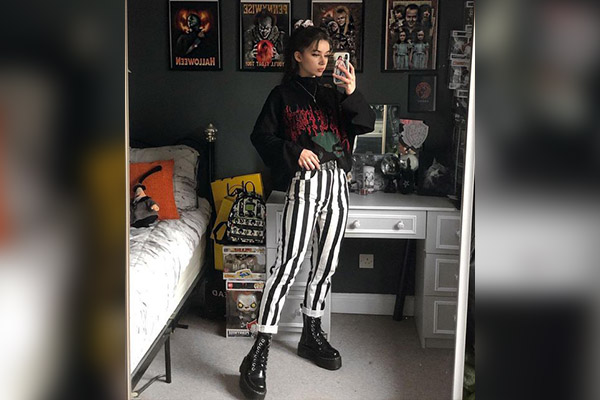 E-Girl Aesthetics outfits represent a new era for electronic girls. The realm of E-Girl aesthetics includes several subcategories and many crossover accessories and ensembles. The most representative e-girls aesthetic for 2022 is black striped long-sleeved shirts, oversized banded shirts, black jogger pants, acid wash jeans, and sharp winged eyeliner. If you have a plus-size figure, you can also wear flared jeans, an oversized shirt, and black sneakers to create what's called her e-girl aesthetic of American trends.
How to look more aesthetic?
Decide which style best suits you before going shopping for a new beautiful outfit. Make sure the aesthetics of the style match your appearance, whether it is Cottagecore, Hippie, Baddie, Light Academia, e-girl, or 90s fashion.
To begin, make a Pinterest board or visual mood board where you can pin your favorite aesthetic items. After determining the aesthetic you want to replicate, look for the essential pieces of clothing in that look.
By identifying the trend it belongs to, find the main elements that best represent each aesthetic. As an illustration, the grunge look features several band t-shirts, dark clothing, and combat boots. Crop tops, wide-leg jeans, and clunky sneakers in pastel colors are associated with the soft girl aesthetic.
You can be the queen of aesthetic summer outfits if you try building a capsule wardrobe that you can design in a variety of ways by adding and removing items based on the occasion or the season.
FAQs – Aesthetic Summer Outfits
What are the different outfit aesthetics?
There are so many aesthetics you can choose from, here is an aesthetics list;
Soft-girl Aesthetics
Pink Aesthetic
Cottagecore Aesthetic
The Skater Girl Aesthetic
Emo Aesthetic
Y2K Aesthetic
The Vintage Aesthetic
Light/Dark Academia
Goth Aesthetic
90s Aesthetics
Grunge Aesthetic
Kawaii Aesthetic
Artsy Aesthetic
Hippie Aesthetic
Baddie Aesthetic
E-Girl Aesthetic
What is the aesthetic of 2022?
In 2022, niche fashion aesthetics—from antique to the soft girl to indie—are dominating the fashion industry. You can discover, shop, and wear entire stylistic subcultures, which are what inspire beautiful clothing. Top trends in the start of 2022 swing between Baddie and delicate girl aesthetics. The dark academic aesthetic, revitalized by sweater vests, beige bottoms, and dark sneakers, is another aesthetic fashion trend that endures in 2022. It's a little preppy, a lot of melancholy, and eternally stylish.
What is the most fashionable aesthetic?
The most fashionable aesthetic is definitely the one in which you feel the most like yourself. However, with so many options available in today's market, you can dress up or down according to the situation and event. If it works, dark or light academia is a good choice, if you are going to a picnic, cottage core offers many aesthetic summer outfits. 
Conclusion
Summer is the season that gives you multiple aesthetics to follow. Today's world needs a constant style statement for all women. The social age needs you to keep updated on trends and styles. However, it doesn't mean you let go of yourself while you try to look more aesthetic. There are different types of aesthetics to choose from in order to define a style that is the best for you. Hopefully, you are well informed about the multiple variations of style and aesthetics for women, and can now choose how you want to carry yourself in summer.