The academia aesthetic is one of the most sought-after and buzzing fashion trends that has further been categorized into numerous sub-genres and aesthetics, the most popular of which are light academia and dark academia.
The light academia aesthetic adopts a softer and more optimistic approach to fashion and life in general, whereas the dark academia fashion has a somber, darker visual appeal to it.
What is Light Academia?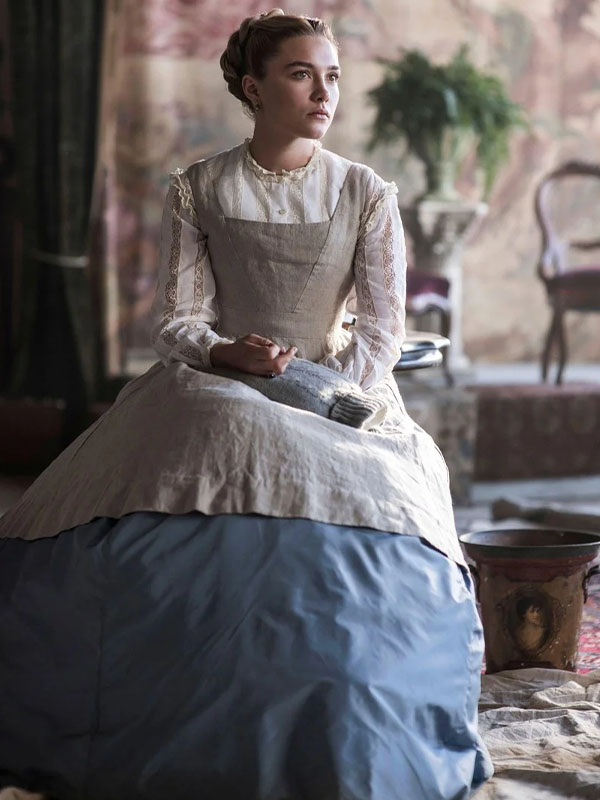 With a focus on creating a dreamy lifestyle, light academia is about enjoying the little things in life. It celebrates academic pursuits and comprises a deep-seated interest in music, history, art and learning in general.
Light academia is a gentler, brighter version of dark academia, its evil twin which is more gothic-inspired and has to do with darker, gloomier concepts. Elegant, beautiful and romantic best describe the light academia aesthetic.
Light Academia vs Dark Academia
Light academia vs Dark academia — these two opposing slides offer the ideal contrast in terms of what styles are in right now. But, these aesthetics aren't completely centered on fashion; they are so heavily focused on one's personal styles and preferences.
Light academia features quite a positive, optimistic vibe, and all the good, cheerful things in life. It also involves passionate learning and a thirst for knowledge, with a lot of inspiration drawn from renaissance and classical art.
On the other hand, dark academia also celebrates knowledge and is rooted in classical literature, but it's centered around the darker side of academia and life.
Derry Girls to Little Women — Light Academia Aesthetic Fashion
In its most literal sense, light academia is drawn from university influences, both cultural and intellectual. This influence has taken many shapes and forms where it impacts one's choices on different aspects of life such as fashion, lifestyle, music, art and movies, among many other things.
When it comes to fashion, we see a joyful journey of fashion moving across different spectrums, say, from Derry Girls to Little Women, for instance. They've brought us a more uplifting and positive tableau of fashion choices featuring natural environments, academia-inspired styles and looks, muted tones, brighter color palettes, and of course, romantic settings. 
Top Light Academia Aesthetic Outfits
Light academia dresses and outfits are not just academia-inspired, but can also be described as vintage and preppy.
Movies like Little Women, Pride and Prejudice, and The Age of Innocence are some popular names that come to mind given how most outfits in each of these movies was inspired by light academia fashion. We saw toned-down colored dresses, comfy sweaters, midi skirts, nature-inspired prints and patterns, buttoned collars, puff sleeves, and elaborate head accessories, to name a few.
If you are looking to channel your inner light academia style, these top picks are for you.
Turtleneck Sweater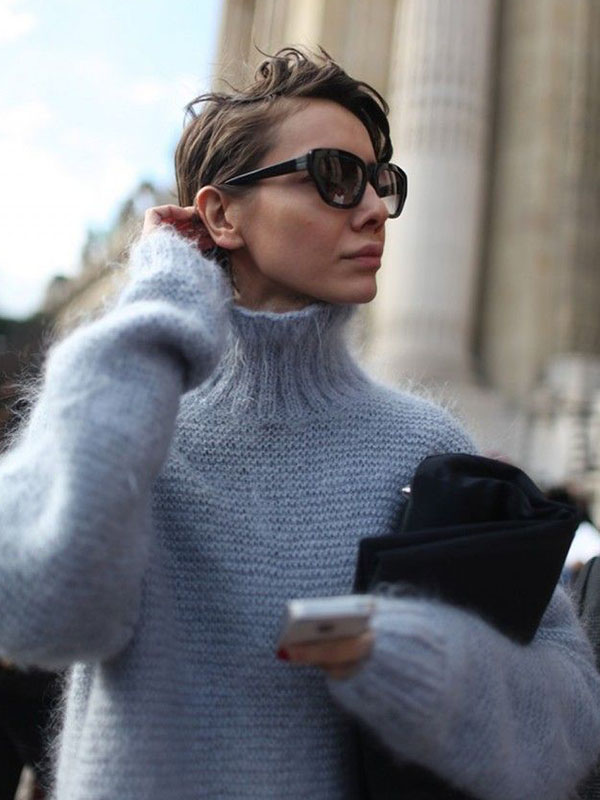 Turtlenecks are a true representation of the light academia style given how simple, cozy and stylish they look. You are likely going to find a variety of neutral and pastel-colored turtlenecks in every light academic's wardrobe. 
A turtleneck sweater is one of the most versatile wardrobe staples that offers a refined look, and pairs really well with many other clothing items such as wide-leg pants, skirts, and tweed jackets.
Classic Shirt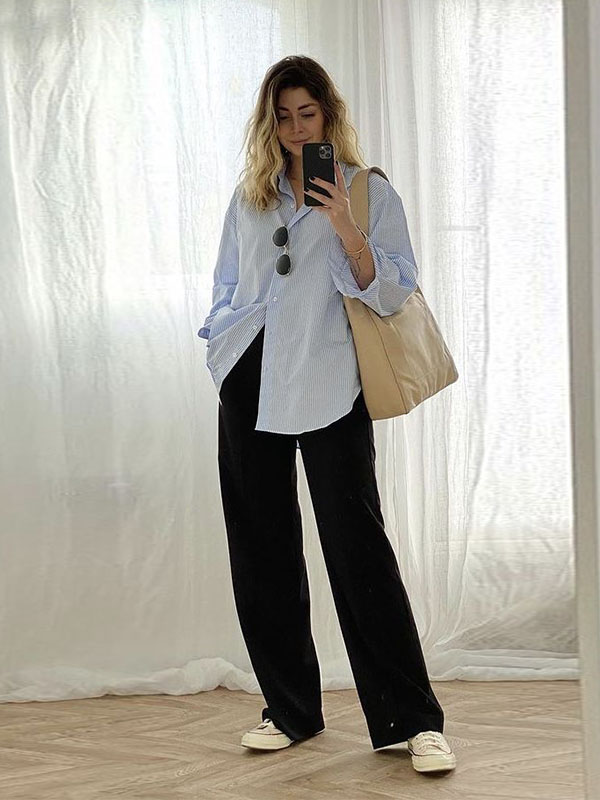 A collared button-down shirt is another versatile staple of the aesthetic light academia trend. It has a structured vibe to it and looks super chic with high-waisted women's jeans. 
A button-down shirt is also part of the light academia men's fashion and looks great whether worn solo, with a sweater or with a pantsuit.
While there are different types of shirts, a classic plain white shirt is ideal, you can also go for detailed shirts.
High-Waisted Classic Trousers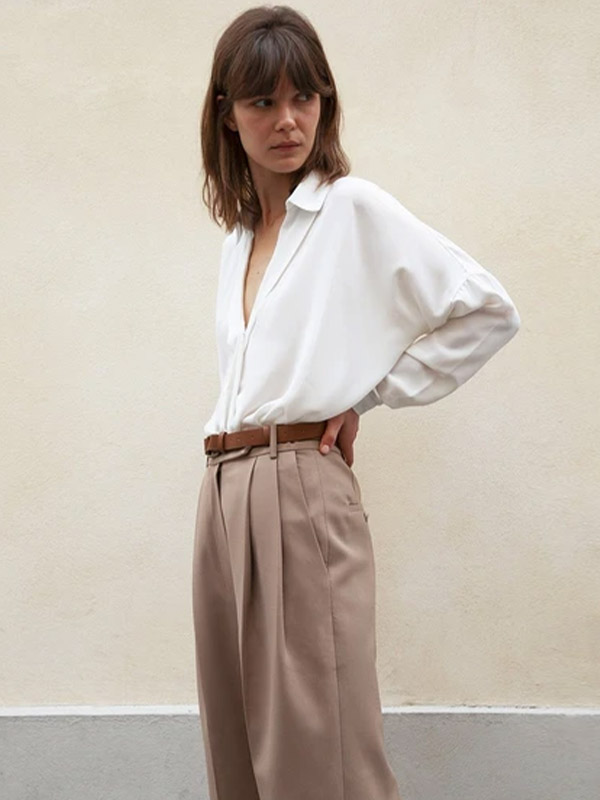 When styled correctly, high-waisted trousers look absolutely stunning, especially if you wear them with the right top.
One of the ideal light academia aesthetic outfits includes classic high-waisted tailored trousers in denim or any other material you prefer, paired with either a button-down shirt, a sweater shirt, or a turtleneck.
The best part about high-waisted trousers is they pair well with almost all types of shirts.
Pleated Skirt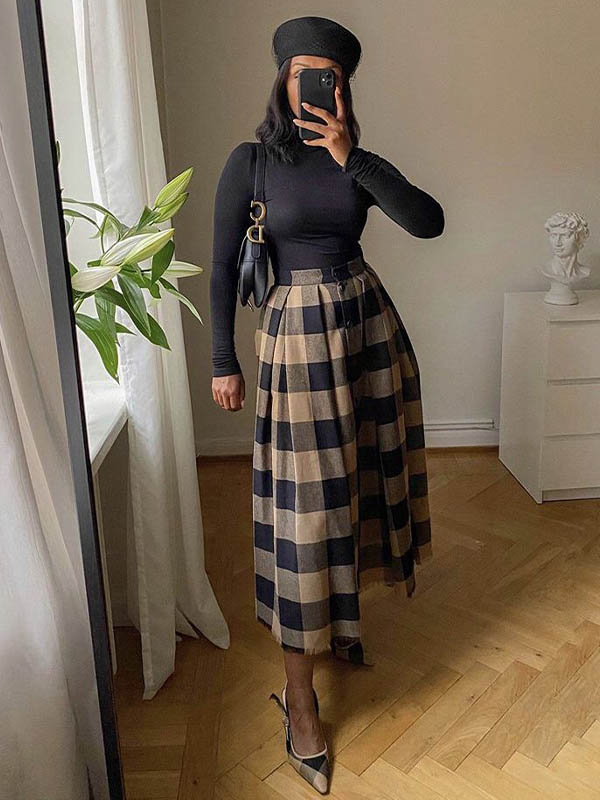 Since the light academia aesthetic fashion is all about studying and academics, there are no surprises as to why pleated skirts are a part of this list.
A cute, mini pleated skirt is inspired by the typical school uniform skirt that not only adds a feminine touch to one's outfit but looks super stylish too.
For that light academia aesthetic touch, you can pair your pleated skirt with a ribbed cardigan.
Chunky Cardigan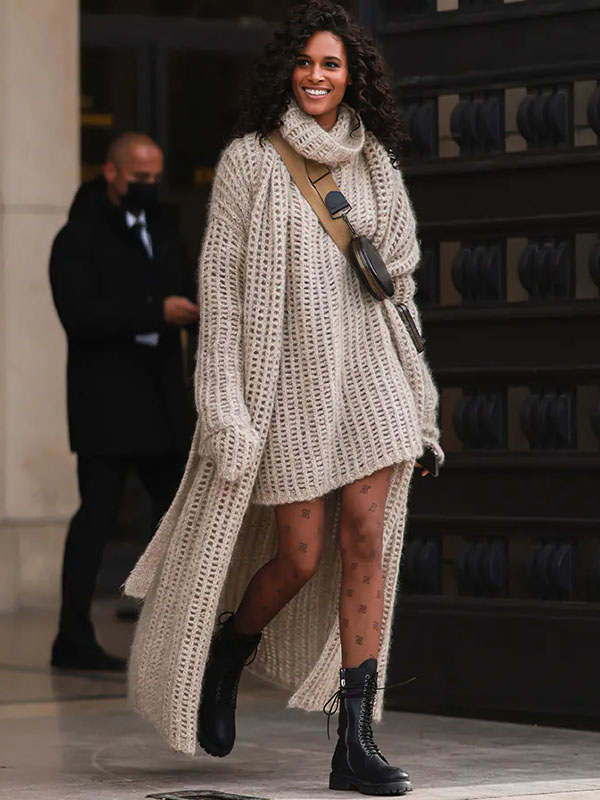 Warm, oversized and thick chunky cardigans don't just make the ideal academia-inspired clothes but are great for staying comfy and relaxed.
While keeping you warm during days when the temperature drops and there's a nip in the air, a chunky cardigan also adds a touch of elegance and style to your overall outfit. There are men's chunky cardigans as well if you are looking for light academia outfits for men.
Tweed Jacket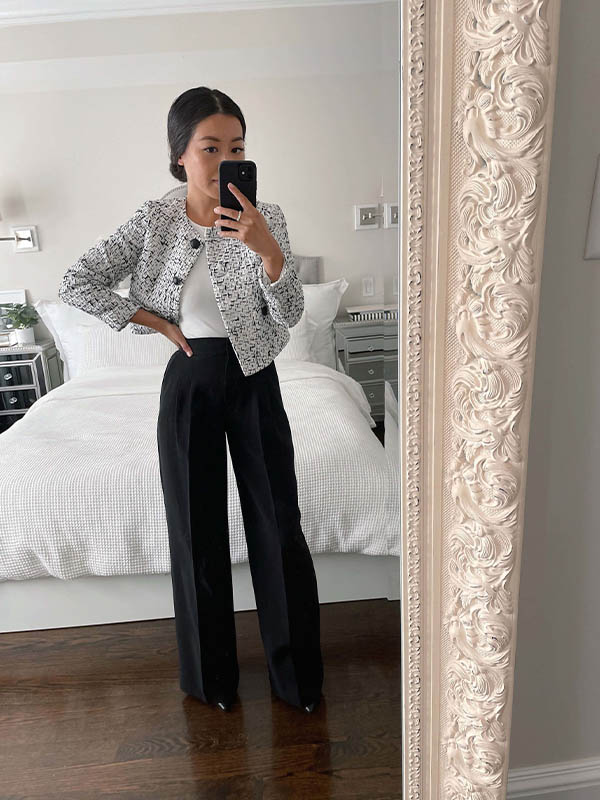 Tweed jackets and blazers have long been associated with light academia outfits for males, but that doesn't mean women can't wear them too. The heavy-weight fabric used to make tweed jackets makes it an ideal winter clothing essential and offers protection from the cold.
One reason why tweed jackets are highly favored by academic aesthetics is how it gives such a polished, refined look while maintaining the style levels.
Shoes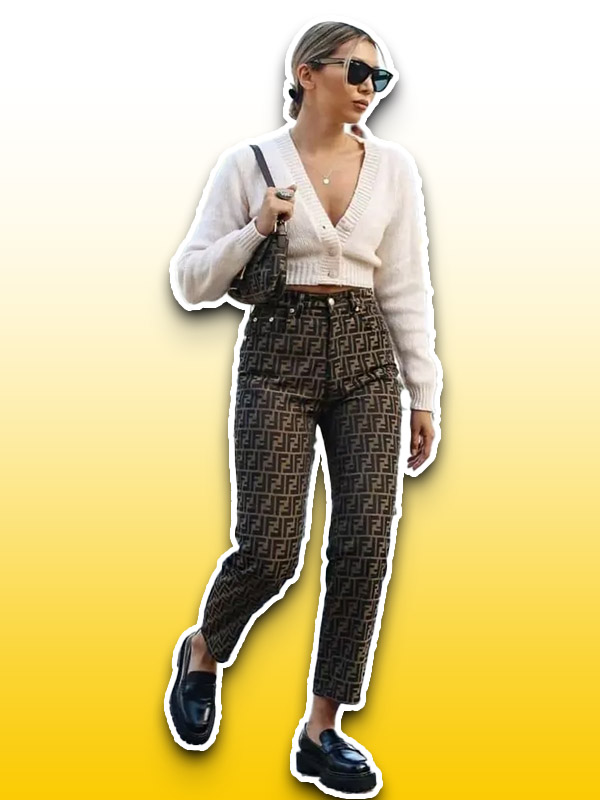 The right pair of shoes can make or break your outfit, and the light academia aesthetic greatly focuses on not only wearing the right shoes, but also matching shoes with one's outfit!
Shoes that offer comfort and simplicity are a key feature of this aesthetic and some of its staple styles include combat boots, Mary Janes, loafers, derby shoes and Oxford shoes. Stylish and comfortable, these are the best picks.
Roller Glasses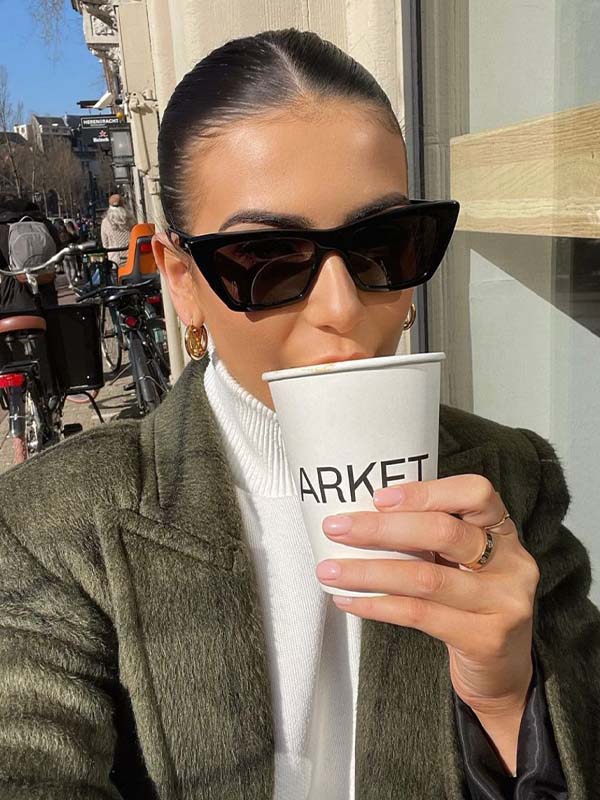 Glasses are generally associated with being studious and bookish, so it makes sense why roller glasses are a huge part of light academia aesthetic clothes. Light academics are often seen sporting a pair of roller glasses with all kinds of aesthetic outfits while carrying their favorite classic books.
University students are also typically big on glasses given how this accessory completes their ensemble and gives off a knowledge-seeking kind of vibe.
Satchel Bag
Practical, simple and versatile, a satchel bag is often used for carrying books, making an ideal accessory to go with light academia casual outfits.
Satchel bags come with a strap that is meant to be worn diagonally across the body in a way that the bag comfortably hangs on the bottom hip. It adds a subtle nerdy touch to one's attire and resonates well with the whole light academia aesthetic.
Trench Coats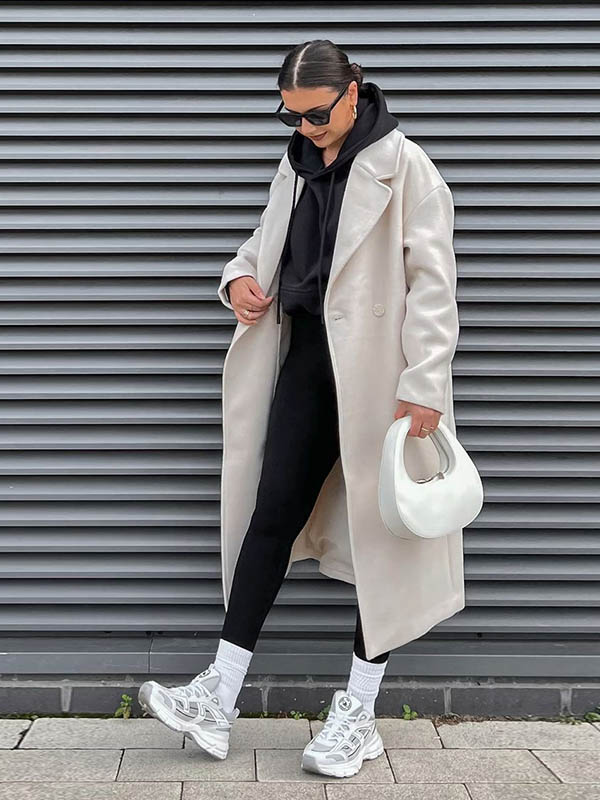 A light-colored trench coat is one of the most classic, timeless, stylish fashion essentials that most light academics have in their wardrobes. 
The best feature about trench coats is that they are trans-seasonal which makes them ideal for every season. Pair your trench coat with high-waisted trousers, and a button-down shirt, and complete the look with a pair of roller glasses — the ideal light academia aesthetic outfits. 
FAQs – Light Academia Aesthetic
Which is better: light or dark academia?
When it comes to dark and light academia aesthetics and which is better, the truth is that both aesthetics are unique in their own ways and have different things to offer. 
Some people lean towards the gothic vibes found in dark academia aesthetic outfits, while others are inspired by light academia for its positive approach towards both life and fashion. 
What is romantic academia?
As the name suggests, the romantic academia aesthetic is inspired by the Romantic Era, and is all about love and romance literature. It's similar to the light academia aesthetic but focuses more on lust and romance-based visuals.
Popular romantic academia outfits include crop tops, high-waisted jeans, sweaters, long-sleeved dresses, pleated skirts, and cute shorts, to name a few.
How do you become a Fairycore?
True to its name, Faircore is a fantasy-themed aesthetic that focuses on fairy and elf mythology. It's also referred to as Fairy Folk and it represents all of nature's magical and fairy-like aspects such as fairy rings, flowers and butterflies.
You can become a Fairycore and create your fairy-inspired aesthetic through whimsical accessories like bows and ribbons, and opt for slippers, glittery and shimmery dresses, lace fabrics, and cute hairstyles. 
Concluding Our Thoughts on Light Academia Aesthetic
What is light academia? Light academia is not just about celebrating life or harboring one's love for learning and seeking more knowledge; it's also about channeling all that through your personal style.
The light academia aesthetic features university and education-inspired outfits where muted tones and neutral color palettes are two of its hallmark elements. From turtlenecks to high-waisted trousers (popular in 90s fashion) to pleated skirts to satchel bags, all these fashion elements are a part of almost every light academic's wardrobe who share a passion for learning
It's quite like taking inspiration from your love of learning and reading, and transforming it into something that's visually exciting and fun!