There are some fashion styles and trends that adhere to the traditional status quo and are aligned with what people want. However, there are some that break free from the mainstream and are completely different and unique from what's trending in the fashion world.
The hipster style is one of those counter-culture, out-of-the-mainstream styles that adopts a liberated and free-spirited take on fashion.
What is hipster style, exactly?
Hipster style aims to reclaim anything that's rejected by the popular or conventional vogue for either being too quirky or too unconventional and transform it into something unique, original, and authentic.
The hipster vibe is all about independent thinking, expressing your creativity in fashion, and breaking free from the cultural mainstream!
What Is A Hipster?
The term 'hipster' first emerged during the 1940s when the jazz music culture was quite at the forefront. It became much more prominent and gained significant popularity in the late 2000s, eventually turning into a global phenomenon.
Hipster doesn't refer to a single person or individual, but it actually describes a group of people whose fashion styles are defined by what's not trending and what others aren't wearing.
Think of it as a subculture of men and women who oppose the existing norms and rules of the fashion world, and step out of the mainstream to create something distinctive, quirky, and unorthodox.
A hipster greatly values freethinking and adopts an individualistic approach when it comes to fashion, dresses, and outfits.
Different Types of Hipsters
Hipster Styles for Men – Men's Indie Fashion
Indie and hipster are characterized as two of the most popular non-conformist subcultures, both of which are a creation of the Jazz Movement of the 1940s.
It's impossible to talk about hipster men's fashion without mentioning the indie element that features more of a grunge aesthetic which was also a huge part of the 2000s outfits and the overall Y2K fashion aesthetic.
Indie outfits for guys include things that are best associated with music junkies like oversized tops, band t-shirts, and deconstructed jeans, to name a few. A hipster beard style would also contribute to the overall hipster style for men.
Hipster Styles for Women – Female Hipster Style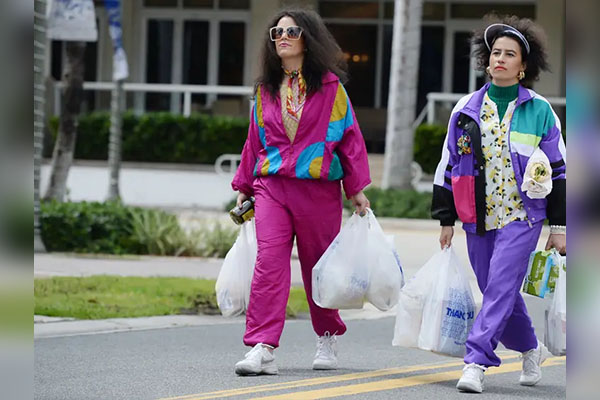 The female hipster style is all about pairing modern trends with vintage pieces to create an end result that's a mix of retro, millennial, and quirky.
As opposed to men's indie fashion, a modern female hipster is known for sporting denim shirts, biker jackets, metallic tattoos, vintage t-shirts, mom jeans, skater skirts, and flannels, among so many others.
Androgynous clothing sometimes also makes its way into the whole hipster vibe for women where they opt for things like denim jackets, boyfriend jeans, and tailored shirts.
Hipster styles for women are chill, laidback, and comfortable, featuring a mix of everything stylish!
Ways To Identify A Hipster
It is interesting to note that there isn't a single type of hipster. The hipster style is more of a subculture where you'll find many different types of hipsters, each with their own unique way of doing things and following different fashion trends.
Not just that, but hipsterism is no longer just a fashion statement, it has effectively become a way of life as well.
But, what does a hipster look like, exactly?
While each hipster is known for their little idiosyncrasies, there are still a few ways to identify one.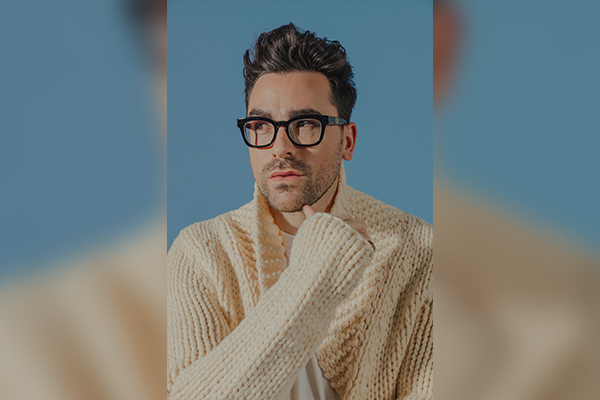 Most hipsters are known for wearing specific kinds of glasses with thick frames, not because they have bad eyesight, but to make a style statement.
Whether they need glasses or not, almost every hipster still owns a pair or two of thick-rimmed glasses.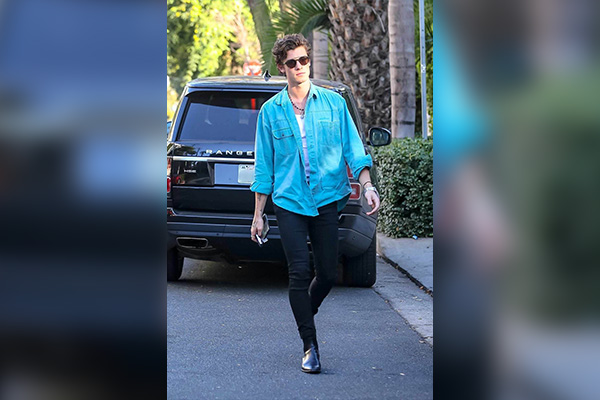 This is a wardrobe essential for hipsters and they just can't go on without a pair of basic black and dark blue skinny jeans.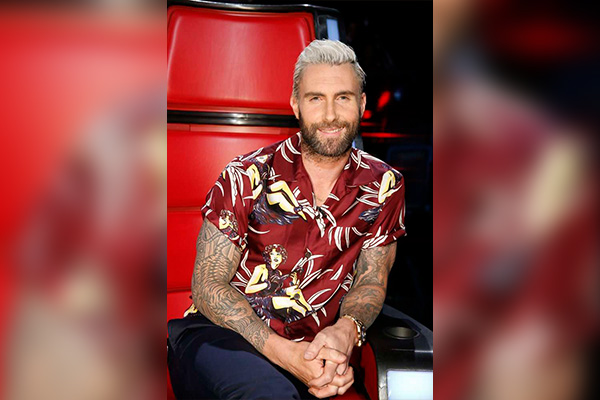 Versatile, stylish, and comfortable, Hawaiian shirts complete the hipster ensemble! The best part about these shirts is they can be worn as it is, as an undershirt, or even as a jacket style!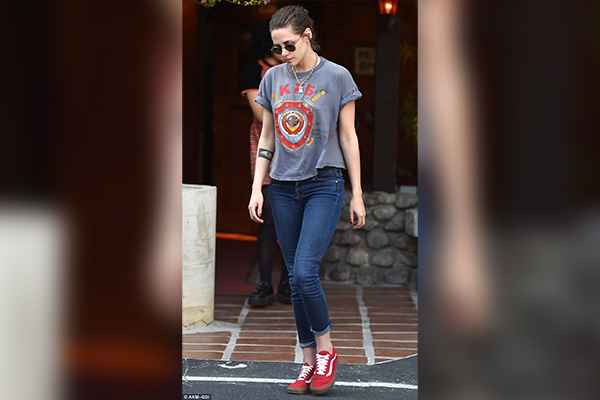 Vintage clothing is one of the core elements of hipster attire where faded vintage t-shirts are the most popular clothing item worn by hipsters.
Hipster Outfits: How To Dress Like A Hipster
If your personal style resonates with the hipster style and aesthetic, you need to get your hands on these hipster outfits right away!
Hippie Artsy Hipster Outfits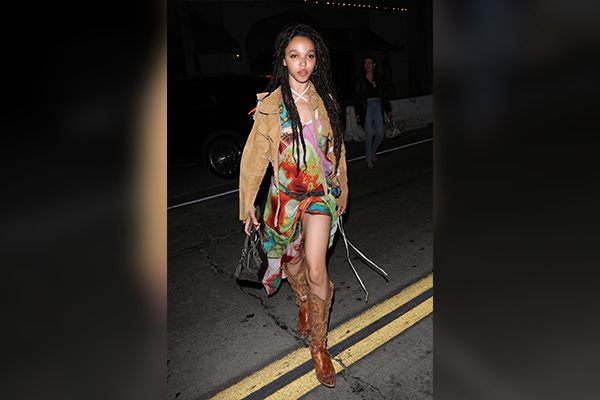 Anything that's particularly 'artsy' is also creative, cool, experimental, and particularly unique.
Hippie artsy hipster outfits are all about that, too. They are heavily focused on vintage clothing and combining different items in a fun, innovative ways. Wild textures and patterns are also a big part of these outfits as they help enhance the whole artsy, hipster vibe.
The ultimate beauty here is that you get absolute freedom for going in whichever direction you want in terms of clothes and outfits which can include anything from colorful headbands to vintage flapper dresses.
Colors, textures, and patterns play very important roles here.
Rock Chick Hipster Outfits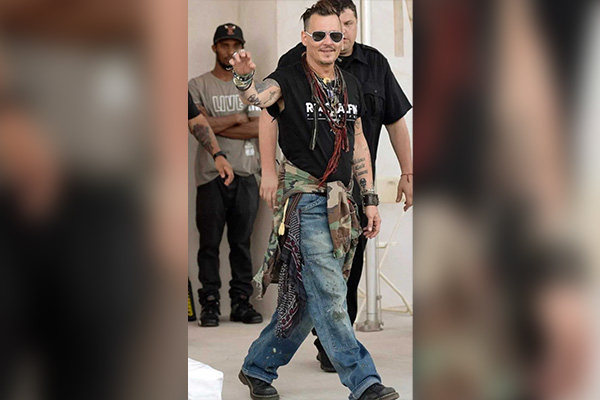 The rock chick hipster look is best described as edgy, retro, and bold. It comprises dark-colored clothing, graphic tees, gothic boots, and dark sunglasses, among many other similar clothing items.
The overall look and feel of the rock chic hipster trend are heavily influenced and inspired by the grunge aesthetic where all the outfits and dresses are way outside the mainstream.
Punk Hipster Outfits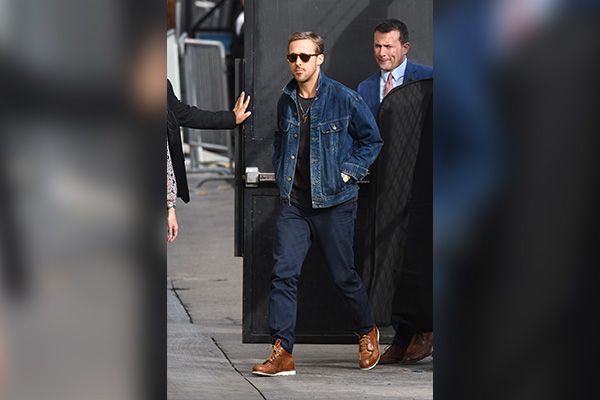 The punk subculture is best known for its diverse and bold forms of expression, primarily through fashion and visual art, among other things. It is also centered on punk rock, an aggressive and very loud genre of rock music that gained significant popularity during the late 1970s.
When paired together with the hipster trend, you get such a funky mix of punk hipster outfits that are simply iconic and eccentric.
Chunky boots, denim shorts, everything plaid, and spikey, studded belts form the core of punk hipster outfits that are often featured in many hipster styles for men as well.
Skater Hipster Outfits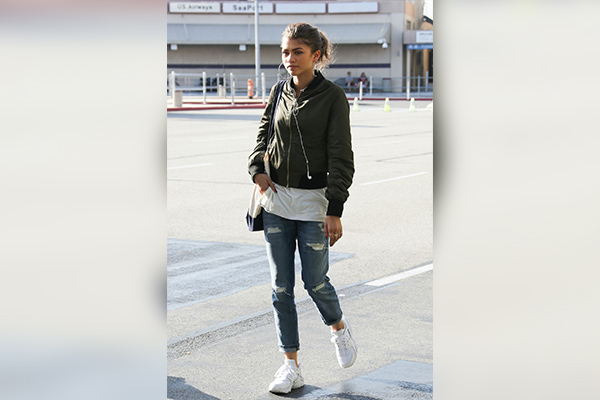 The skateboarding culture that emerged during the 1950s is all about breaking free from the limitations of fashion and wearing those types of clothes that make you feel relaxed and comfortable.
It is safe to say that hipster fashion and skater styles are quite similar in terms of how they set out to break the existing fashion trends and bring their own unique touch to them.
Skater hipster outfits are along the same lines – they are comfortable, loose, practical, and carefree. From classic converse sneakers to denim jackets to oversized hoodies, these best represent both women's and men's hipster clothing.
Back to School Hipster Outfits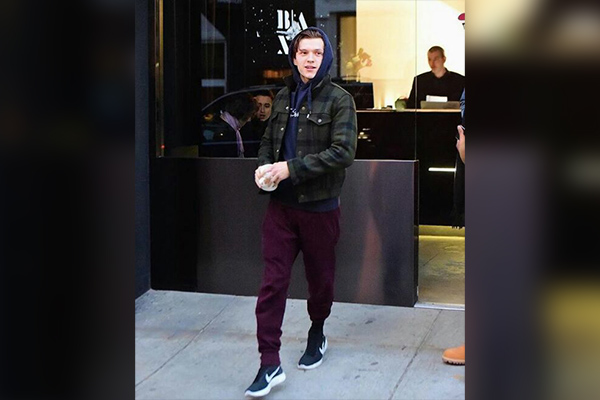 The hipster trend has definitely come a long way and has successfully permeated through schools as well, making it ideal for school-going students who are on a budget as well as those who aren't afraid to stand out from the crowd.
Back-to-school hipster outfits often feature a simple motto – learn how to look rich!
Ripped jeans with frayed hems are ideal for those looking to create a laid-back style, paired with a vintage t-shirt or a colored cardigan. The addition of chunky boots would effortlessly complete this cool back-to-school hipster look, while also making a distinctive style statement.
Hipster Winter Outfits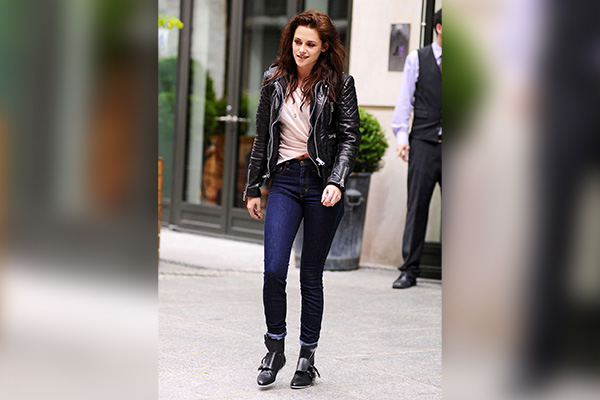 Winter is all about layering and combining different types of warm and cozy clothing essentials together that not only make the wearer look stylish but also help them stay comfy.
Sneakers, boots, chunky scarves, long coats, thick cardigans, and vibrant knits are some of the classic items to create the best hipster winter outfits.
While winter is often associated with dark hues, winter hipster outfits for men and women don't necessarily have to comply with that! Don't be afraid to experiment with bright and bold colors and hues, and don't forget to accessorize your outfits either!
Hipster Summer Outfits
The summer season might bring along scorching heat with itself, but at the same time, it also brings endless opportunities for experimenting with different styles and clothes and making some unique style statements!
For hipster summer outfits, think funky sunglasses, short shorts, kimonos, printed tops, floral and flowy short dresses, wide-brimmed hats, Hawaiian shirts, Bermuda shorts, cargo shorts, cute overalls, and half sleeve flower printed shirts, to name a few.
The goal here is to opt for light, easy-breezy clothing that helps you stay cool under the sun, but also gives off some fashionable vibes.
Sexy Hipster Outfits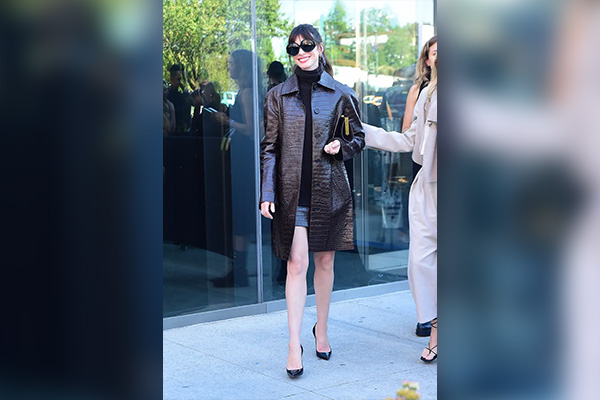 Channel and bring out your inner diva with some of the most stylish sexy hipster outfits where you certainly can't go wrong with tight-fitting clothing. Think along the lines of mini skirts, sleeveless crop tops, high-heeled boots, suspenders, and short dresses!
These would also make ideal date night outfits if you are particularly looking to show off your unique, individual, bold style.
For sexy men's hipster outfits, tweed blazers, leather jackets, cashmere sweaters, slim-cut trousers, and cotton shirts are ideal. Get a men's mohawk haircut and you'll be making a unique, cool style statement like never before!
Cute Hipster Outfits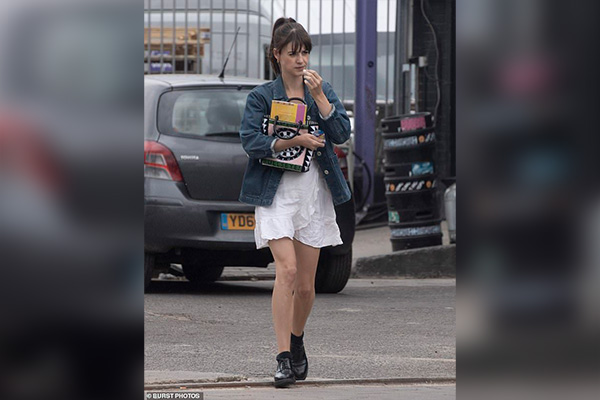 Blazers, knits, cardigans, skirts, vintage dresses, floral patterns, Hawaiian shirts, and lacey tops, cute hipster outfits can feature either of these clothing items.
Beanies and hats make the ideal cute accessories to complete the ensemble, depending on the weather.
What are hipsters wearing right now?
Hipsters are wearing everything that stands outside the fashion and cultural mainstream. 
There are so specific styles that you'll see hipsters wearing in particular, but there are some clothing essentials that are always a part of a hipster's wardrobe such as leather jackets, suspenders, beanies, textured jackets, ripped jeans, denim shorts, floral patterns, bold and vibrant patterns, everything plaid, chunky turtlenecks, vintage dresses, skirts and so much more! While you might find some conventional items in their wardrobe as well, they always end up making a unique style statement by adding their own individual touch to it.
What makes a person a hipster?
One of the most defining characteristics of a hipster is that they avoid the mainstream like a disease. When it comes to fashion, hipsters tend to run in the opposite direction.  Some classic hipster essentials include high-waist bottoms, skinny jeans, oversized sweaters, crop tops, thick glasses, tank tops, combat boots, bow ties, floral scarves, tribal prints, and many others. If you want to look hipster, the first thing that needs your attention is your wardrobe. However, being a hipster isn't just about clothes, it's also about doing things differently in general such as listening to a particular type of music. 
What is the difference between a yuppie and a hipster?
While both yuppies and hipsters value authenticity, there are some key factors that truly set them apart.  In terms of fashion, hipsters prefer creating original looks and are more than happy to explore thrift stores and shops to find what they need. If they aren't able to get their choice of cut or color, for instance, they'll make do with whatever they find which is exactly how they create one-of-a-kind outfits. Yuppies, on the other hand, are very particular in this matter and follow different fashion-forward designers to create exactly the kind of looks that they have in mind.
Concluding Our Thoughts on Hipster Style
The hipster style and fashion are truly one of a kind and live in a league of their own. It's unique, it's different and it allows freedom of style and expression.
If hipster fashion inspires you and you are wondering how to dress like a hipster, start with some basic tips such as experimenting with different fabrics, colors, patterns, and prints, don't forget to accessorize your outfits, always look out for vintage, bespoke garments, and vintage pieces as thrift shops or second-hand clothing stores where you are likely to find everything you need to complete your hipster ensemble!
Hipster fashion, at the very core, is a kind of alternative lifestyle where nothing is mainstream and everything is unique on an individual level!