Turtlenecks and mock necks are timeless wardrobe staples in the fashion world, and for good reason too. They may appear to be similar, but there's a difference between a mock neck and a turtleneck.
Think of the mock neck as an extension or an interpretation of the classic turtleneck with some added features.
Learn the key differences between the two and know how to dress well by wearing your turtleneck and mock neck sweaters the right way!
What Is A Turtleneck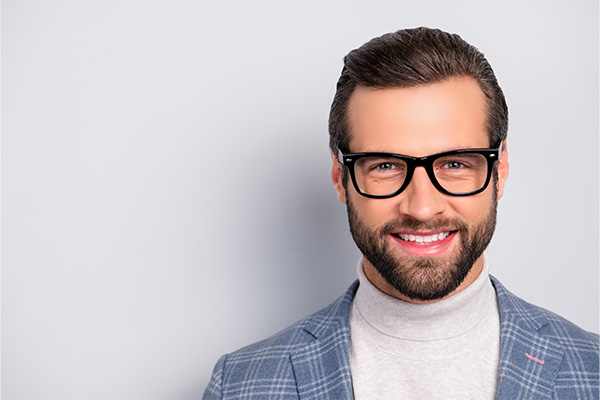 A turtleneck is a winter wardrobe staple that also goes by the name 'polo neck' which features a high collar with a collar that snugly fits around the wearer's neck. It comes with a high neckline that you can fold over to create a double layer for a more refined look. You can also pull up the layer to cover the entire neck region.
The high turtleneck style is ideal for the winter season as it provides a great degree of warmth and comfort, and protects the neck from the cold. For days when it isn't too cold, you can fold the fabric to create a low turtleneck collar once or even twice depending on the size.
Turtleneck sweaters have quite a dressy vibe to them which allows you to wear them to formal events and parties. For instance, consider a nice, solid-colored turtleneck sweater paired with a suit jacket and chinos when you aren't sure how to dress for a wedding.
What Is A Mock Neck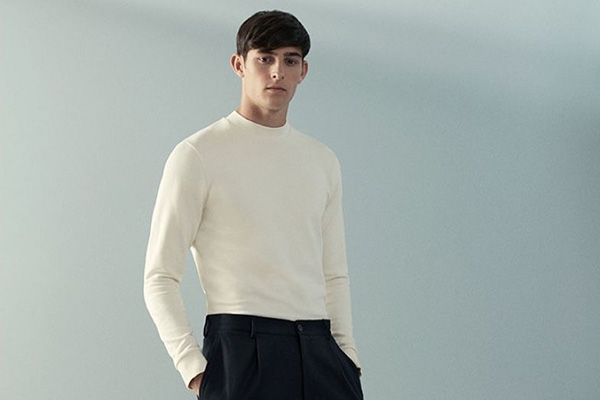 A mock neck is essentially also a turtleneck with a high tubular neck, but without the foldable collar and a much lower neckline. It's also called a mock turtleneck and can be easily worn year-round, offering a smooth transition to warmer conditions. Think of it like a half-turtleneck with a shorter collar.
You can pair a mock neck sweater with coats, blazers, or jackets when you wish to wear double layers on cold days. On warmer days, you can wear a long sleeve mock neck top with different types of pants such as chinos, khakis, and drawstring trousers, to name a few.
Difference Between Mock Necks and Turtlenecks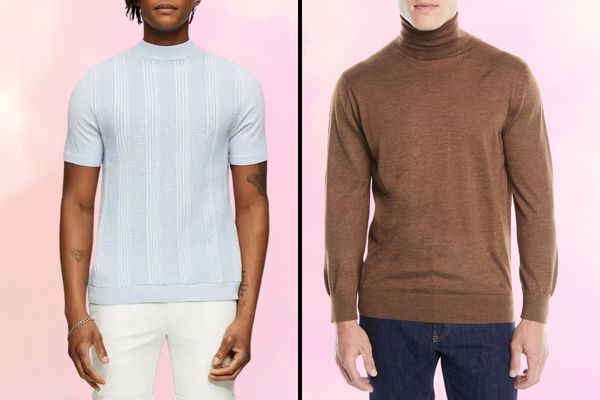 Mock necks and turtlenecks appear to be quite similar in appearance given their high neck silhouettes, but there are a few key factors that set them apart from each other.
Collar Style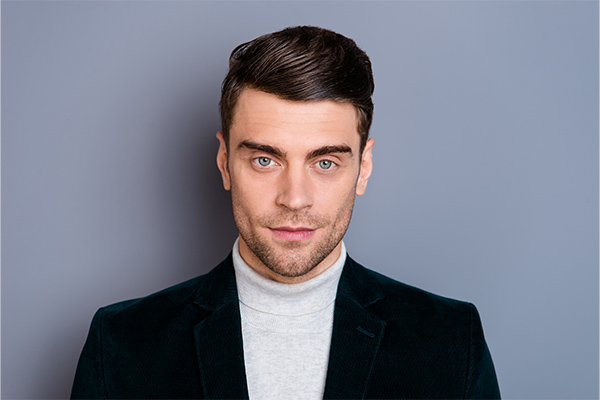 One of the biggest differences between mock necks and turtlenecks is the style and fit of the collar.
A turtleneck collar features a fold-over neckline which means it is always folded over. It also fits around the neck a little tighter as compared to a mock neck and almost reaches up to the chin.
The collar of a mock neck, on the other hand, cannot be folded over considering it features a loose-fitting style and doesn't have any extra fabric that you can fold and style. It stops halfway down the neck, sometimes even lower than that.
Appearance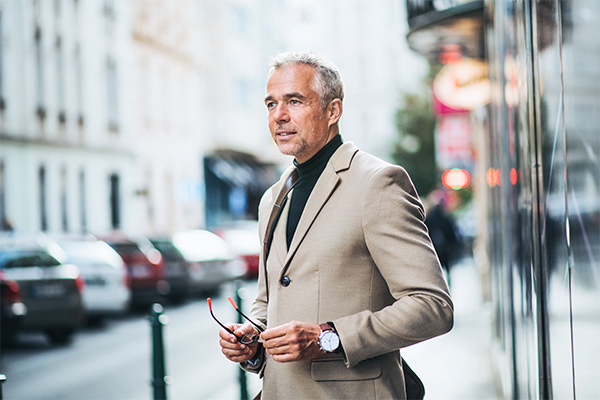 Turtlenecks are quite formal in terms of looks and appearance and are ideal for a formal or even a smart casual dress code. A turtleneck also works as men's business casual attire given how it offers a soft yet refined touch to a work outfit.
A mock neck is more casual and laid back in this context and doesn't have the same kind of formality that a turtleneck does. It is more suitable for a casual affair such as a lunch or dinner with friends, or even for running daily errands.
Weather Suitability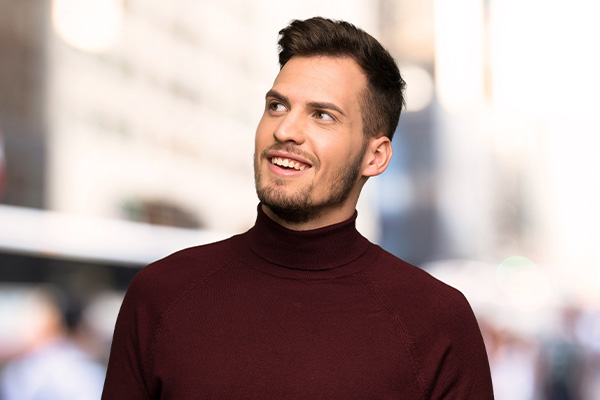 While both the turtleneck and mock neck are wardrobe essentials, the latter is a more popular choice for summer and spring, while the former is commonly worn during cold weather.
Because turtlenecks typically come with that extra fabric around the neck, they are more suitable for winter months and they help provide added warmth and comfort. Mock necks don't go all the way up to the chin which is why people generally prefer wearing them on warmer days when it isn't too cold but you still need to stay cozy and comfortable.
Types of Turtlenecks
Interestingly, there are different types of turtlenecks, apart from the classic turtleneck that most of us already know of and probably also have in our wardrobes.
Each type offers a different style and look, and helps make a unique style statement.
Classic Knit Turtleneck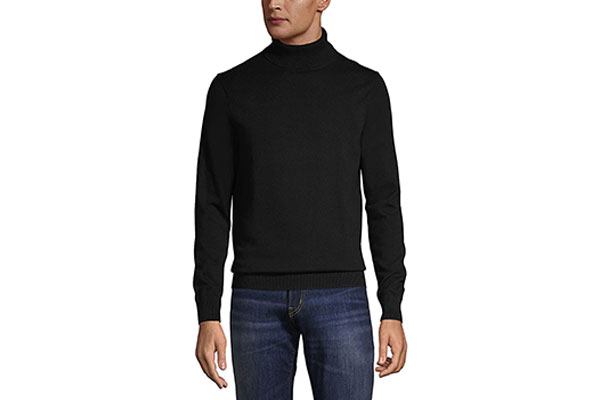 This type of turtleneck is typically made from cotton or wool, has a thin or slim neckline, and features a more fitted or body-hugging silhouette.
It is very simple to style and is the perfect wardrobe essential for layering. You can wear your classic knit turtleneck under different types of shirts such as a collared shirt or even a t-shirt if you want.
Cable Knit Turtleneck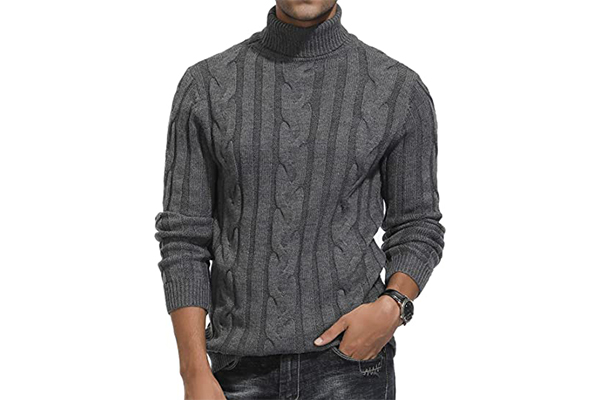 As the name suggests, this type of turtleneck comes with a knitted pattern or a cable motif and is on the thicker side as compared to the classic turtleneck.
The cable knit turtleneck sweater is considered to be a little less formal, but it is still all the more versatile and can be paired with different types of jackets and coats.
Zip Turtleneck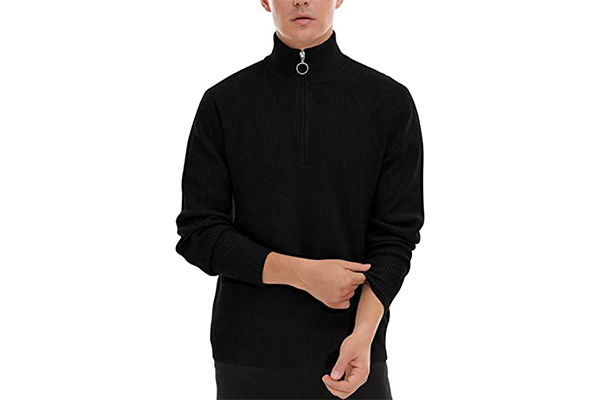 This is one of the most casual types of turtleneck styles considering how it features a short zip that starts from somewhere near the chest and extends all the way up to the neck.
You can wear it like a shirt over a pair of jeans or any other casual trousers for a relaxed, laid-back kind of look.
Cowl Neck Turtleneck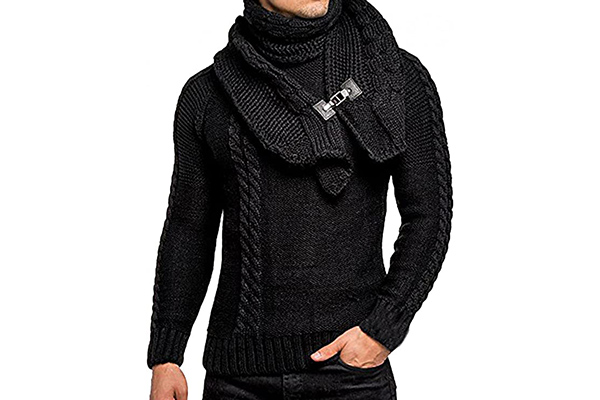 The main, defining feature of the cowl neck turtleneck is a loose, unstructured, droopy neckline that offers an even more casual and carefree look.
The neckline gives quite a scarf-like appearance in the way that it creates folds or drapes around the neck. When worn either under or over a shirt or garment, the cowl neck turtleneck looks super stylish and provides a bit of drama to your overall attire.
Oversized Turtleneck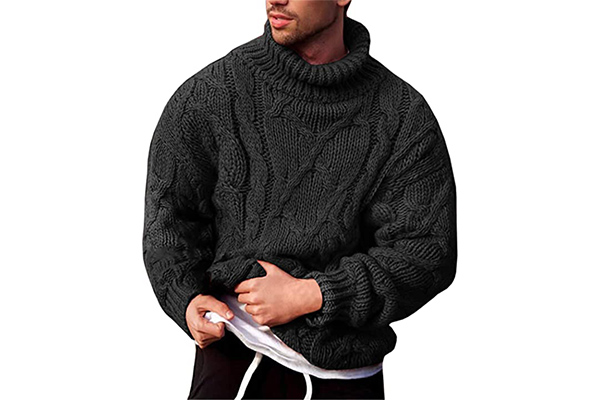 The coldest winter days call for the coziest and the most comfortable type of clothing, and there's nothing better than a thick, warm oversized turtleneck to wear on such days.
This type of turtleneck is made from thick wool and features a neckline that goes all the way up to your jaw. You can wear another layer under it or over it to keep yourself warm and also make a cool style statement.
Turtleneck with Shirt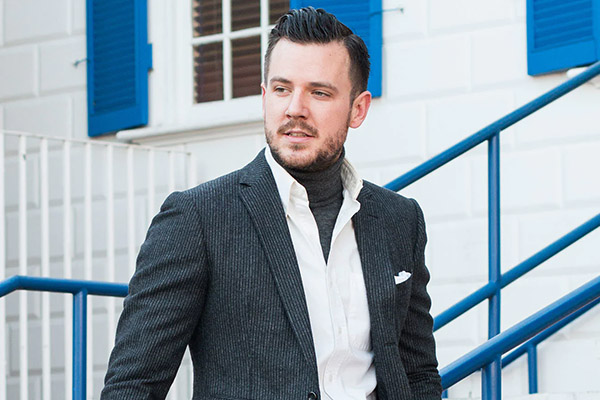 A turtleneck looks great on its own, but given the versatility of this clothing item, you can wear it in so many different and fun ways. One popular and common way is to pair it with a shirt over it.
If you are going for a casual, preppy kind of look, opt for a solid-colored zip turtleneck and wear it under a white or black t-shirt to create a contrast. Complete the look with a pair of khakis or jeans and either boots or loafers depending on the weather.
You can also switch it up and go for an all-black outfit if you are more into single-colored attires and looks.
For a cool, smart casual look, throw a colored flannel shirt over the turtleneck and button it up, leaving the top two buttons undone to reveal a part of the turtleneck. Add a pair of ripped jeans and you are good to go!
Mock Neck or Turtleneck?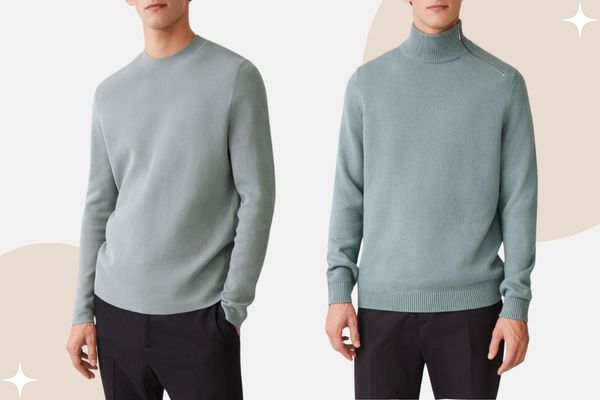 At a glance, the difference between a mock neck and a turtleneck might not seem that big since the former was inspired by the latter after all. However, it shows in the way both of these looks once worn and styled in different ways.
A mock neck simply allows you to enjoy the warmth and comfort of a turtleneck in a more laid-back manner without that extra fabric gathered around your neck.
Conclusion
In the end, it comes down to your personal choice and preference. It is best to wear something that matches your personal style which is one of the many habits of a well-dressed man!