Knowing how to dress well men is quite an art – it's not just about putting different clothing items together, but also pulling them off perfectly and stepping out of your comfort zone sometimes.
Understandably, every man has a unique personal style and they wish to stick to it when curating an outfit. While that's very important too, sometimes, it's okay to experiment a little with different colors, patterns, combinations, and ensembles – you might actually end up surprising yourself!
Moreover, dressing well is also a form of self-care that helps boost your confidence, makes you feel good about yourself, and elevates your overall appearance.
If you wish to upgrade your daily attire and wardrobe, we have some great style tips for men that will help you dress better and sharper!
Identify Your Personal Style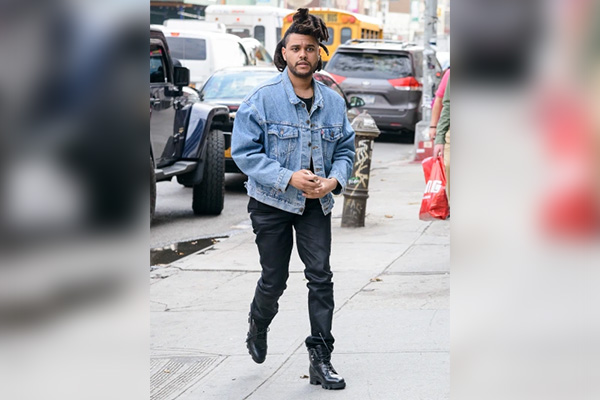 Ever have those days where you just can't seem to find anything in your wardrobe that you really want to wear? Your wardrobe might be brimming with clothes, but there's nothing in there that suits your liking.
This is probably because there's too much variety in there which ultimately leads to confusion and indecisiveness about what to wear.
It is important that you identify your personal style in order to have a well-curated wardrobe. As mentioned earlier, every individual has a unique style that speaks to them and shows through the kind of clothes they wear.
For instance, when it comes to clothes, do you prefer something that's casual, comfortable to wear, and easy to carry? Or do you like clothes that are bold, loud and make a unique statement? Would you rather wear something with different colors, textures, and prints, or stick to a solid color palette with muted tones?
Once you figure out these details, it will be so much easier for you to create a wardrobe that matches your style and preferences.
Build A Solid Wardrobe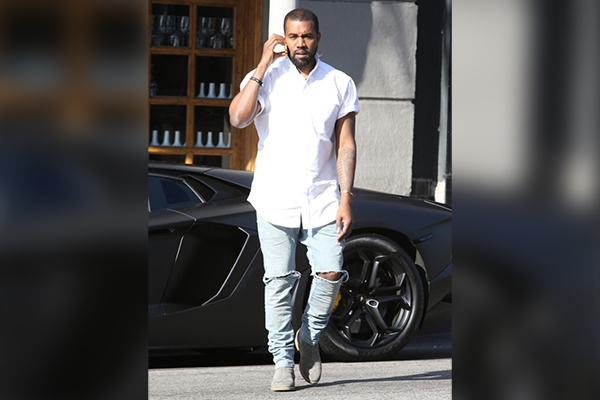 A solid wardrobe begins with some high-quality and versatile wardrobe essentials that every man should have in his wardrobe.
From different types of shirts to types of jackets to pants to shoes, your wardrobe should have some basic items in neutral colors to begin with, that go well with each other and are versatile enough to create different outfits.
For instance, a good pair of jeans, a plain white T-shirt, chinos, button-up and button-down shirts, leather loafers, a single-breasted suit for office wear, and blazers for dressing down a formal outfit, are just a few basic wardrobe items to help you get started on your journey on how to dress better.
Wear Well-Tailored Suits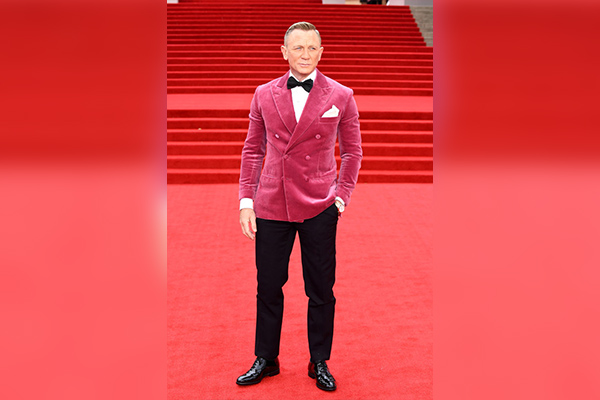 A suit is considered to be the hallmark of a man who dresses well and truth be told, you can never go wrong with a well-tailored suit!
One of the most important fashion tips for men when it comes to suits is to make sure it has an excellent fit! The key to a good-looking suit that helps you look sharp is seamless stitching, good fit across the shoulders and chest, quality fabric, quality lining, and a good finish overall.
Suits are ideal for office wear, formal parties, and events, and they are an absolute must-have for a business casual men's wardrobe.
When it comes to suits, it is best to opt for classic options such as a single-breasted, two-button suit in timeless colors like black, navy, or charcoal.
Some men often find suits to be boring and uncomfortable, but that's actually far from the truth – a suit is a great style enhancer that, if worn well, can really help you make a classy style statement. 
Quality Shoes Are A Must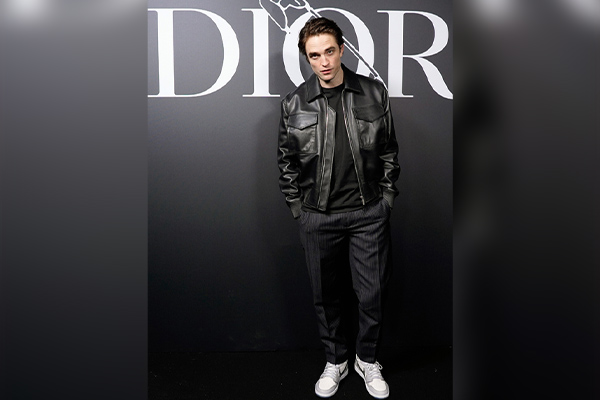 Dressing well isn't only limited to your clothes, but also to your footwear which can actually make or break one's outfit. Shoes play a very important role in bringing an outfit together and can act as the final touch it needs to come together perfectly.
Regardless of where you are going, be it work, a party, or simply just heading out, a pair of quality shoes is a must. For daily wear, you should have different types of sneakers in your wardrobe because, well, they are the epitome of comfort and also a staple of modern fashion.
For formal and smart casual wear, opt for classic options such as Oxfords, brogues, loafers, derbys, and leather dress shoes, to name a few.
Experiment with Colors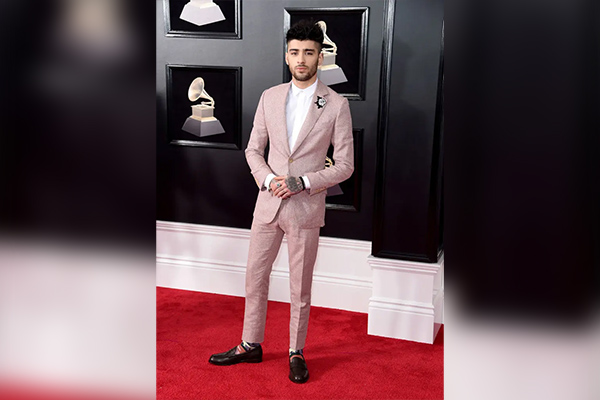 Black, navy, and grey are undoubtedly evergreen colors in men's clothing and they just seem to work at all times but try to experiment with different colors as well to bring in some vibrancy to your wardrobe and your daily attire.
Some men often tend to shy away from anything that isn't black or navy, and while that's understandable, it's important to have other colors in your wardrobe too.
Take a forest green suit, for instance. If done right, it can look absolutely stylish and help you stand out from the crowd!
One of the best ways to add color to your outfits is to play with different hues to create contrast which can be as subtle or loud as you want. For example, a grey suit paired with a pale pink shirt. While this combination might sound bizarre to the ears, you might be surprised at how good it actually looks!
So, the key takeaway here is to indulge in colors for your wardrobe if you want to amp up your style game and know how to dress well. There are no rules here, per se, in the end, you can always assess it and use your judgment to decide if something looks good or not. 
Accessorize Your Outfits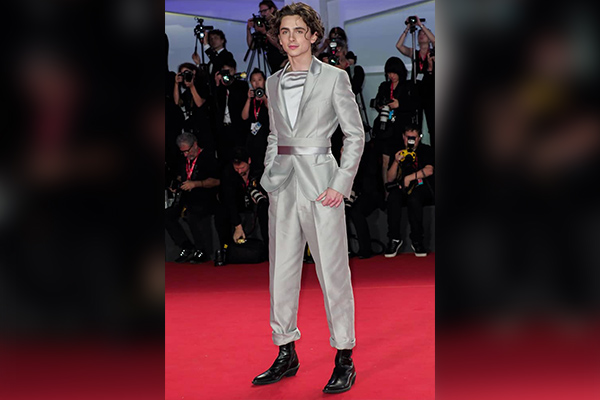 Have you ever noticed how a simple addition of cufflinks, a bowtie, or a pocket square can elevate an outfit and take it to a whole other level?
That's the beauty of fashion accessories – they have the ability to add a touch of style to an outfit and the finishing touch to it. After all, it's all in the little details and how they can surprise you with how much they have to offer!
When it comes to men's accessories, there are so many important ones to consider adding to your wardrobes such as ties, belts, bowties, pocket squares, cufflinks, sunglasses, and scarves, to name a few.
When heading out to an office lunch, for instance, you can add a pair of sunglasses to accentuate your work outfit. When wearing a solid-colored suit to a wedding such as grey, you can pair a nice burgundy tie with it which will really go well with your suit.
Simple additions and touches like these can really tie a look together without coming off as too much.
Get A Quality Watch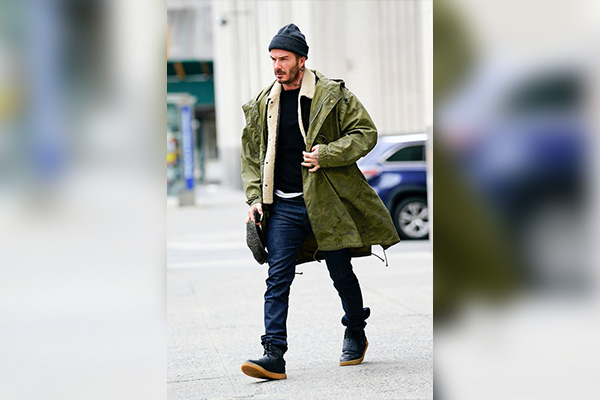 While a watch also comes under men's accessories, it deserves a special, separate mention because it's a quality, evergreen accessory that is a must-have for every man. Watches are more than just a timepiece, they are the embodiment of craftsmanship and can say a lot about a person's personality and style.
Invest in a single, quality, classic kind of watch that goes well with all kinds of outfits, or if you are a huge fan, you can consider getting different types of watches for different occasions.
If you aren't a fan of watches, consider adding one to your sartorial arsenal because it's one of the biggest markers of any well-dressed man.
Dress According to the Occasion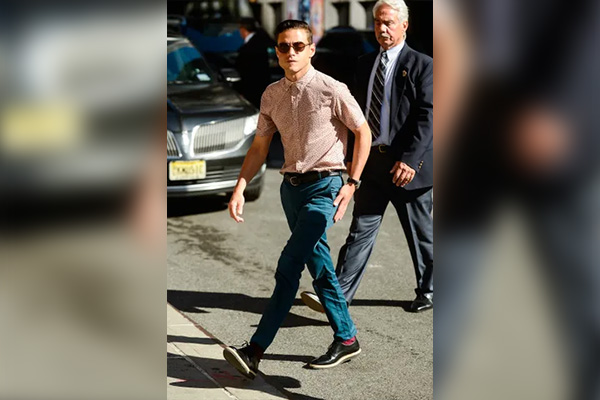 Every event calls for a particular kind of look and outfit which means it's important to dress according to the occasion. Some events also have a specific dress code or theme going on so it wouldn't hurt to have a few different options sitting in your wardrobe to help you dress well for the occasion.
For example, for a black tie dress code event, you definitely need a nice, classic, tuxedo. If heading to a casual lunch or dinner, pair a t-shirt with jeans and maybe a jacket, considering the weather. If the occasion has a smart casual dress code in place, the ideal pairing includes a blazer or jacket, chinos, a collared shirt, and a pair of loafers.
On the other hand, if you happen to be invited to a cocktail party, put aside your jeans and sneakers, and opt for suit pants, a suit shirt or button-up shirt, and a suit jacket or blazer, which makes the perfect cocktail attire for men. In terms of footwear, penny loafers or quality leather dress shoes such as Oxfords or Monk Straps are ideal options.
Choose the Right Hairstyle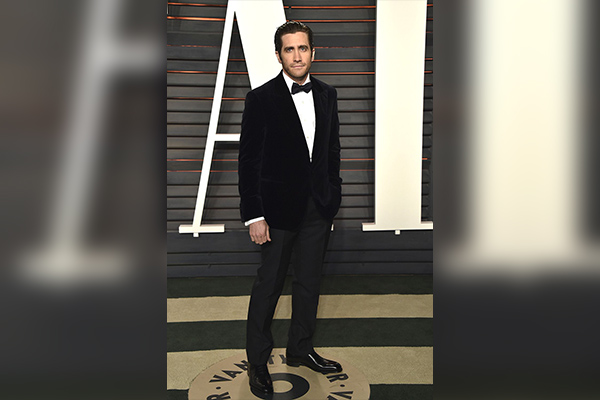 Being well-dressed and looking sharp doesn't stop at your clothes or footwear – it also focuses on getting the right hairstyles that suit your face and complements your overall style and fashion game.
There are so many amazing hairstyles for men that you can look into, some absolutely classic of all time while others are truly modern and trendy. Your choice of hairstyle also depends on your hair length, hair texture, and the overall condition of your hair.
One of the most popular men's hairstyles has to be the comb-over style which features a neat, professional, and classic look. It's one of those timeless hairstyles that you can modify however you want and still end up looking super stylish!
Another great option is the quiff hairstyle which has quite a modern, cool look to it. When paired with a tapered fade on the back and sides, you can take this style to another level.
When choosing a hairstyle for yourself, opt for something that you can manage with ease and one that is aligned with your personal style.
Make Sure You Have A Strong Beard Game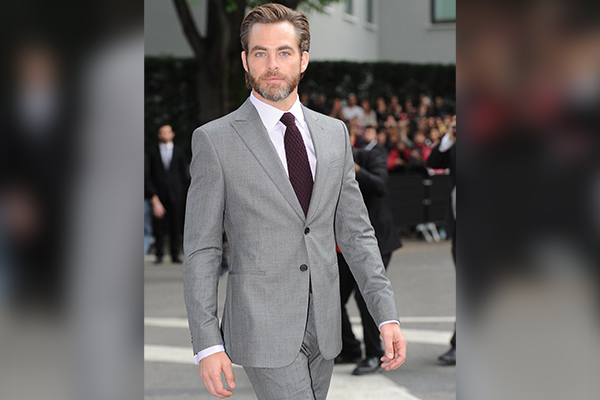 While you are focusing on the perfect hairstyle, make sure that you have a strong beard game going on as well because both of these go hand in hand and complement each other.
There are numerous beard styles for men ranging from short to long that you can look into. You must take into account your face shape as well because that will help you determine what style suits you best and makes you feel confident about your appearance.
Some popular men's beard styles include short boxed beard, french beard, anchor beard, walrus beard, and many more. Just like with choosing the right hairstyle, you also want to ensure here that your chosen beard style is manageable and convenient for you.
In case you haven't noticed before, you will be able to see how facial hair plays such an important part in helping you elevate your appearance!
Be Aware of Current Fashion Trends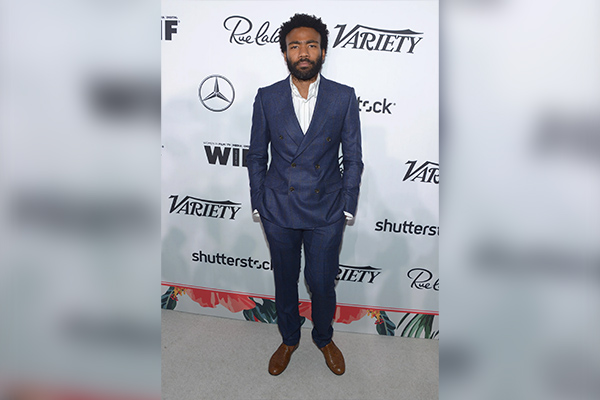 Being well-dressed often requires one to be aware of, and stay updated on current fashion trends – this goes to show that you follow fashion and know what's trending and what isn't.
At the same time though, be true to your personal style and wear what makes you feel comfortable and confident. You don't always have to wear what's trending, sometimes it's okay to stand out from the crowd and wear what you want to.
Fashion always has room for freedom and experimentation so you do you!
Is a well-dressed man attractive?
Yes, this applies to not just men but also women. Any well-dressed individual is considered super attractive because the clothes you wear, the way you carry yourself and your overall style says a lot about you and it helps project a certain image. 
How can a guy look smart?
There are many ways that can help a guy look smart such as wearing nice, stylish clothes that fit well, taking care of personal hygiene, shaving or trimming your facial hair regularly, finding a hairstyle that works for you, and most importantly, taking good care of your overall appearance and body.
What makes a man very attractive?
A man who dresses well, speaks well, smells nice, has good hygiene, talks to others with respect, and exudes confidence are a few of the many things that make a man very attractive.
What do you call a man who dresses well?
A man who dresses well can be called stylish, classy, fashionable, or even modish, to name a few.
Conclusion
From a well-tailored suit to quality shoes to curating a strong wardrobe, you now know how to dress well, better, and smarter! 
The fashion world is always evolving which means you have so many options to choose from, and you are always likely going to find something that works for you and suits your personality.
Sometimes, all you need to do is step a little out of your comfort zone and experiment with different materials, colors, designs, patterns, and types of clothing items to be able to figure out what works for you.
Apart from clothing and appearance, dressing well also means exuding confidence and carrying your inherent style with poise and grace!