Cocktail attire for men can be a tricky dress code to master. Is black tie optional? What about a tuxedo? Do you need to wear a bowtie? And what the heck is "lounge suit attire"?
Don't worry; we're here to clear things up. This article will give you a complete guide about cocktail attire for men. We'll cover everything from what type of clothing is appropriate to what color schemes work best.
Whether you're a first-time cocktail party attendee or just looking to switch up your style, read on for the dos and don'ts of men's cocktail attire!
What is Cocktail Attire for Men?
What is cocktail attire for men? This is a question that men usually have when they have to attend a cocktail party. Cocktail attire for men is a dress code that usually suggests dark, and semi-formal attire.
In other words, it's the middle ground between formal and casual wear, known as business casual men. Cocktail attire is not as dressy as something you would wear to a wedding or black-tie event, but it's also more dressed up than your everyday work clothes.
Achieving Cocktail Attire is all about finding the right balance between formality and casualness. You don't want to look like you're trying too hard, but you also don't want to look like you didn't try.
Men's Cocktail Attire: Components of Cocktail Dress Code for Men
Cocktail dress for men calls for a suit or sports coat with dress pants and a dress shirt. In comparison to cocktail attire for women, cocktail attire for men is pretty straightforward. 
The key is to look sharp and put together without looking too formal. Here are the components of a perfect cocktail dress code for men:
Cocktail Suits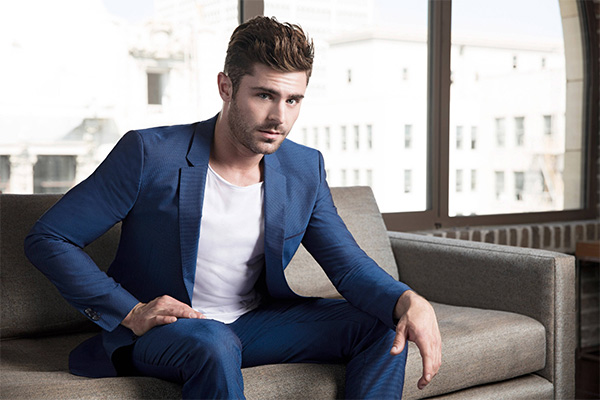 Most men's semi-formal attire is a suit. A cocktail suit is a very versatile type of semi-formal wear that can be worn for many occasions.
When choosing a cocktail suit, the first thing you need to do is decide what style you want. There are many different styles of cocktail suits available, so choosing one that flatters your body type is important.
Also, the suit should be tailored to your body and not too loose or tight. Second, you'll want to choose a color that compliments your skin tone. Charcoal gray is always a classic choice, but if you want to stand out, try a bolder color like blue or red, and you are good to go.
When choosing the suitable fabric and print for a cocktail suit, there are many things to consider. First, you need to consider what kind of occasion you'll wear it to. If you're going to a wedding or black-tie event, you'll want something more formal—think luxurious fabrics like a velvet blazer with check prints.
A brown plaid sports jacket can be your best bet if you're going for something more casual, like a networking event.
A wool blend is always a good option if you want to stay on the classic side. It'll keep you warm during the winter months, but it's not so heavy that you'll overheat during summer nights.
Cocktail Shirts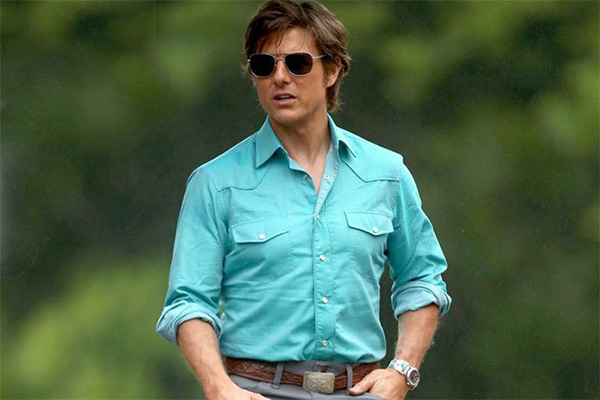 Once you've decided on the perfect suit, it's time to choose a shirt. The shirt is the foundation of your look and can make or break an outfit. The shirt you choose should be a dress shirt. Make sure the shirt is long enough to tuck into your pants.
When choosing a dress shirt, you'll want to consider the color, pattern, and fabric. The color of your shirt should complement the suit you're wearing. The pattern of your shirt matters the most.
Choose a shirt with a small print or no print, and go for a breathable and comfortable fabric. Cotton is always a good choice.
Cocktail Pants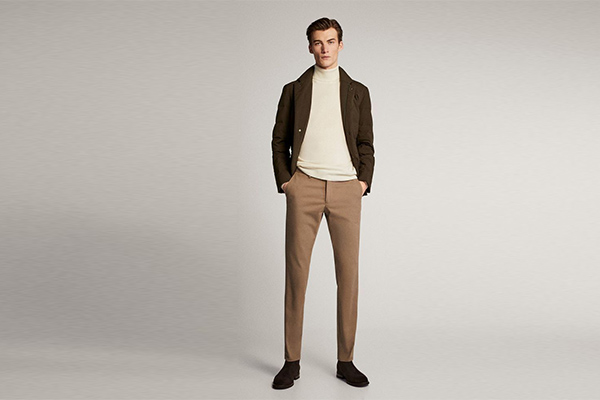 After you've chosen the perfect shirt, it's time to move on to pants. Cocktail pants should always be hemmed, so they sit at the ankle. This ensures that your look is polished and put together.
One option you can opt for is dress pants. When choosing pants, pay attention to the fit. The pants should be fitted but not too tight. There should also be enough room in the leg for comfort.
You can also go for chinos and khakis as a cocktail pant. In fact, these pants have become so popular that they've almost completely replaced suit pants for the average guy who wants to dress up for an occasion. They are comfortable and easy to wear, as well as stylish.
You can wear them with a shirt and tie for work or with flip-flops on the weekend. Regardless of their color, they are so timeless that they can be worn anywhere!
To wear them as cocktail pants, select navy blue or gray; however, if you want to go more casual, stick with black or brown pants.
The right-fitting cocktail pants will make you look and feel your best. With so many options available, it's essential to take the time to find the perfect pair for you.
Cocktail Accessory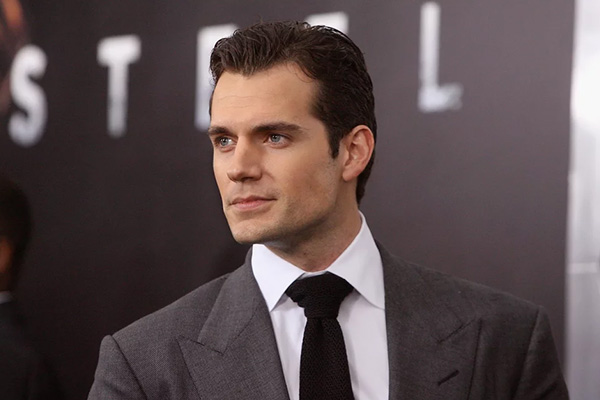 The finishing touch to your cocktail attire is your choice of accessories. The most important accessory you'll need is a tie. The tie should be made of the same fabric as your suit and should complement the shirt you're wearing.
The pocket square is another perfect cocktail attire accessory. It's small enough to not get in the way of your drink, but it'll also help you stand out from the crowd and add a little extra flair to your look.
You'll also need a belt to complete the look. The belt should match the color of your shoes. If you're wearing a black suit, you can choose any color shoe you like. But if you're wearing a colored suit, it's best to stick with black shoes.
Cocktail attire for men is all about looking your best. With the right suit, shirt, pants, and accessories, you'll be sure to turn heads and make a lasting impression.
The Elementary Guide to Cocktail Outfits for Men
While some men might feel like they don't have many clothing options for cocktail parties, that's not the case. There are a variety of stylish and sophisticated outfits that you can wear to cocktail events – you need to know what to wear. Here are some great ideas for cocktail outfits for men:
Summer cocktail attire for men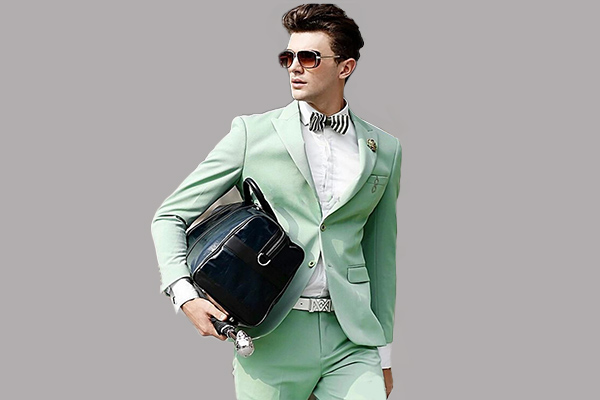 The summer is the perfect time to break out your best cocktail attire and show off your style. But what exactly is summer cocktail attire for men? And how can you style it to make sure you look your best?
Summer cocktail attire for men includes lighter-colored clothing like khakis or linen pants, a button-down shirt, and a blazer or sports coat. Choose colors that look mesmerizing in summer, such as powder blue, baby pink, light green, and fawn.
You can also add in some accessories like a tie or pocket square to step as formal as something like a suit.
Take inspiration from the invite or dress code. If the event is taking place during the day, opt for a lighter suit or sport coat in a linen or cotton blend. If it's an evening event, a wool suit will be appropriate. Make sure you look your best when you walk into the room.
Casual cocktail attire for men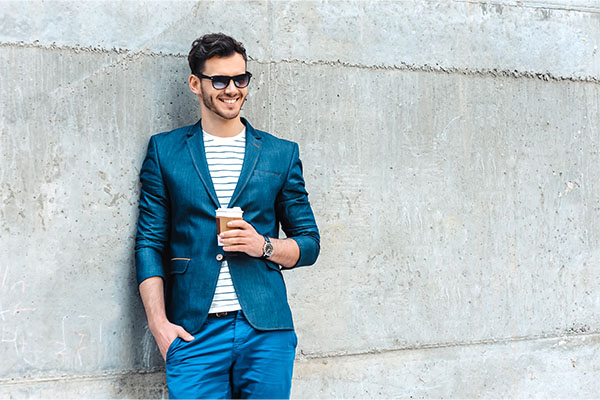 You'll need a few key pieces to create the perfect casual cocktail attire for men. First, you will need a pair of dark-wash jeans. Preferably, these should be slim-fit or skinny jeans to provide a more tailored look. You will also need a button-down shirt in a solid color.
A white shirt is always a good choice, but you can also opt for a light blue or gray shirt. Add a blazer or sport coat in a complementary color to complete the look. For example, if you are wearing dark-wash jeans, pair them with a navy blazer or sport coat. The final touch to the look is to pair it with a pair of dress shoes!
Wedding cocktail attire for men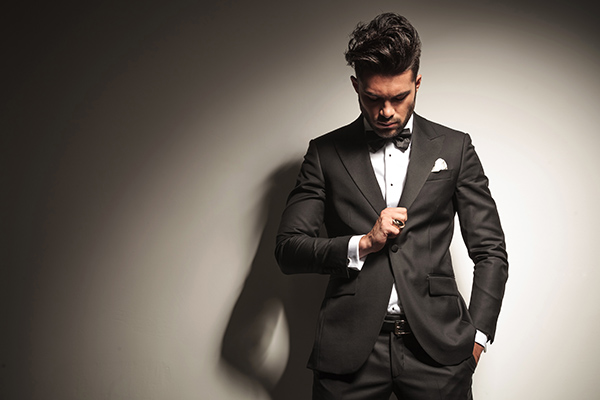 When it comes to wedding cocktail attire for men, the same rules apply as they would for any other summer event. But you can do a few other things to ensure you're dressed to impress.
First, consider opting for a darker suit. This will help you stand out from the crowd and look more formal. You can also add a vest or cummerbund to elevate your look. And don't forget the details – make sure your shoes are polished, and your tie is perfectly straight.
Tip: make sure your clothing fits well and is wrinkle-free. No one wants to see a guy in an ill-fitting suit or wrinkled shirt – it just looks sloppy.
Business cocktail attire for men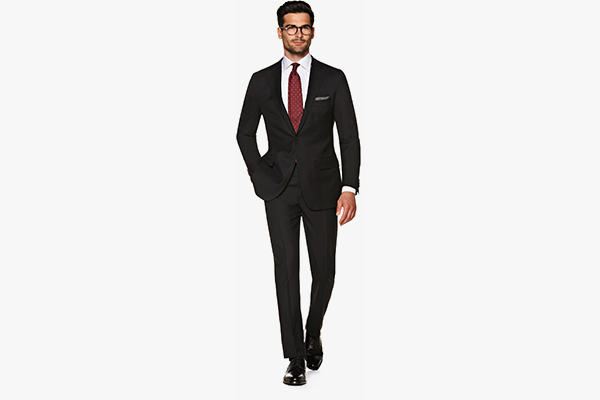 For business cocktail attire, you'll want to err on formality. Start with a tailored suit in a dark color like navy or charcoal. Business cocktail attire should be professional and well-put together. Then add in a white dress shirt and a contrasting tie.
If you're going to be outside, make sure to bring along a jacket or blazer. And don't forget about the little things – polished shoes, a well-groomed appearance, and a leather briefcase can all help you look your best. Go ahead, it's time to leave a lasting impression on your next business meeting.
Cocktail Attire for A Garden Party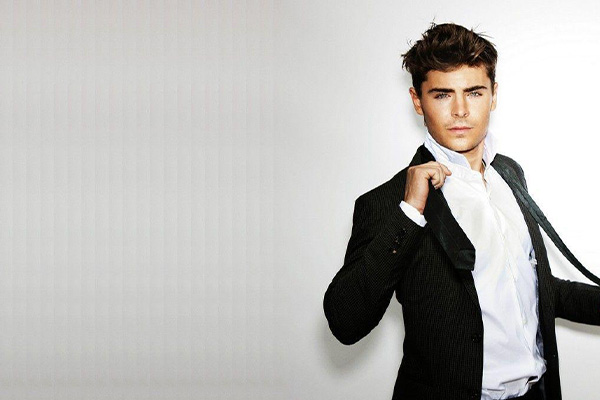 Semi-formal attire for women for a garden party is as simple as a summer dress or skirt with a pretty blouse. But cocktail attire for men for a garden party can be a little more challenging to navigate.
Start with a tailored suit or slacks and a dress shirt. You can ditch the tie and leave your jacket unbuttoned if it's a more casual garden party. But if it's a more formal affair, ensure you look your best with a buttoned-up shirt and tie.
And finish off your look with 90s fashion accessories – a pocket square and a pair of sunglasses can elevate your look.
FAQs – Cocktail Attire for Men
Does cocktail attire mean tuxedo?
No, cocktail attire does not mean a tuxedo. A tuxedo is a formal dress code and should only be worn to events that explicitly state "black tie" or "white tie." However, cocktail attire is a bit more flexible. For men, this typically means wearing a dark suit with a dress shirt and tie.
Is a black suit OK for cocktail attire?
Yes, a black suit is perfectly acceptable for cocktail attire. A black suit can be one of the most versatile and stylish pieces in your wardrobe. Whether you're attending a formal event or heading out for drinks with friends, a black suit can help you look perfect.
Do cocktail attire men wear a blazer?
A blazer is always a good idea for cocktail attire men. It adds class and elegance to any look. If you're unsure what to wear to your next cocktail party, consider pairing a blazer with your favorite pair of jeans or trousers. You can't go wrong with this classic combo.
Concluding Our Thoughts on Cocktail Attire for Men
One of the most challenging dress codes to tackle is cocktail attire. It's not a black tie, but it's also not business casual. When it comes to clothing, stick to dark colors. Avoid patterns and textures, as they will make you look too casual. A white dress shirt is always a good choice, and you can never go wrong with a black tie. For shoes, opt for dress shoes or loafers.
Cocktail attire for men is all about looking sharp, sophisticated, and stylish. To look your best and make a great impression, follow our guide on what to wear and avoid when donning cocktail attire.