Dress codes are super fun and exciting, but they can also be quite stressful and frustrating at the same time. A black tie dress code, in particular, is often met with a great deal of confusion, given how ambiguous it can be.
It is a semi-formal dress code that is believed to have originated from British and American conventions in the 19th century. In essence, a black-tie event is simply about following the rules. It's also about looking your absolute best and dressing to impress.
Black tie is a standard dress code that is specifically reserved for formal social events that ideally take place in the evening after 7 pm such as weddings, formal dinners, galas, and proms, to name a few. It denotes a formal occasion where men are supposed to wear tuxedos and women are seen donning floor-length gowns.
But, what is black tie attire, exactly?
What Is Black Tie Attire?
We know that the black tie dress code is supposed to be formal and strictly according to the rules, but over the years, the lines have been blurred. It is safe to say that black tie loosely translates to fancy, formal, and stylist, but nothing over-the-top.
It is interesting to note that there's a standard or ideal black tie look for both men and women. For men, it comprises a black tuxedo, a black bow tie, and patent leather shoes. For women, it's a floor-length gown, pearl or diamond earrings, heels, and an elegant hair plus makeup look.
So, if you were to attend a black tie event and don't wish to invest too much time or energy into thinking about what to wear, you can't go wrong with these classic options.
Black Tie Event Dress Code
The rules of a black tie event dress code are different for both men and women. There are many variations in terms of what's considered to be a true black-tie event outfit. With fashion always evolving and ever-changing rules, the black tie dress code has become a lot more flexible than before.
For instance, the black tie dress code for men can be anything from a classic tuxedo-inspired black dinner jacket, a crisp white shirt with a wing collar, bow ties, matching waistcoats, matching suit trousers, and shiny black shoes that complement the whole look.
On the other hand, women's black tie dress code can be knee-length or floor-length gowns, palazzo-style trousers, any type of heels, and matching jewelry to complete the look.
Black Tie Attire for Men
The rules of the black tie have relaxed over the years, leading to a variety of different styles and colors that you can wear to a black tie event. Black tie attire for men was once limited to black tuxedos but is now more open to other options and outfit pairings. While a tuxedo will always be classic, timeless black tie formal attire for men, other options are equally formal and stylish.
Tuxedo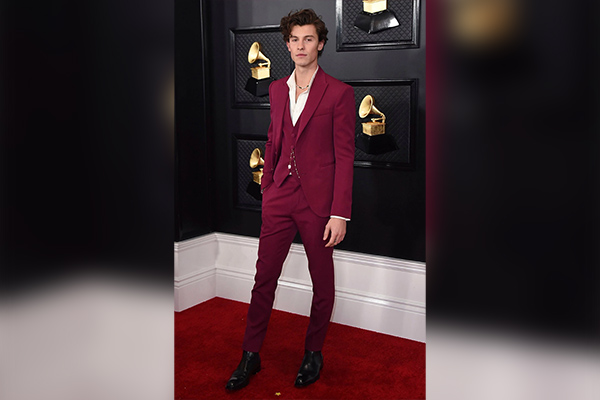 Featuring a basic but classy combination of a formal jacket and pants, a tuxedo is almost always considered synonymous with a black tie event. Both the components are made from the same cloth.
It can also include a waistcoat made from either a contrasting cloth or the same one as the pants and jacket.
A characteristic feature of a tuxedo is the addition of contrasting grosgrain or satin on the lapels, buttons, pants, and jacket pocket piping, along with a satin lining on the outer lining of the pants.
If you are confused about what to wear to a black-tie wedding, a tuxedo is an excellent choice.
Formal Shirts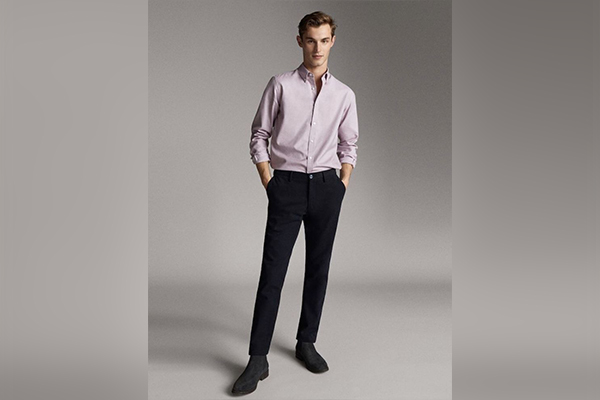 Also known as a dress shirt, this serves as the base for your black tie outfit. In terms of shirts, the black tie dress code typically calls for a classic white formal pleated shirt featuring a winged collar and holes on the sleeves for the cufflinks.
A nice dress shirt is a must for a black tie outfit for men and a white shirt in particular perfectly complements the overall black tie look that you are going for. Depending on how simple or elaborate you like your shirts to be, you can either opt for a fancy white textured shirt, or a plain non-textured one.
Dinner Jacket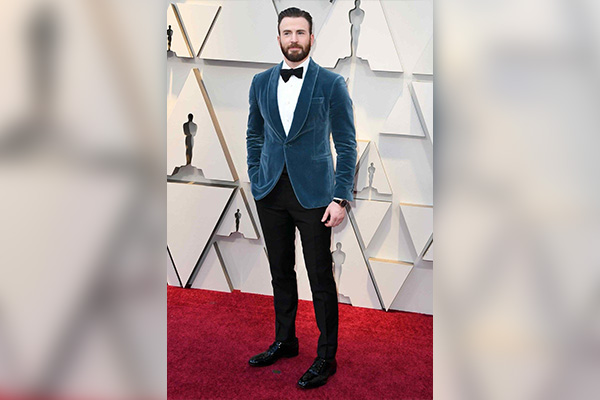 If you aren't a fan of tuxedos or you wish to wear something different to a black tie event, a dinner jacket paired with formal pants makes a great outfit! A dinner jacket is also quite different from a tuxedo in terms of how in the former case, the jacket has a different base cloth than that of the pants.
While a black tie dress code might call for a black dinner jacket, you can certainly explore and can't go wrong with a midnight blue jacket. Why midnight blue, specifically? That's simply because midnight blue appears darker in the presence of artificial lighting and interestingly, most black-tie event suits are often also designed in this very color!
Trousers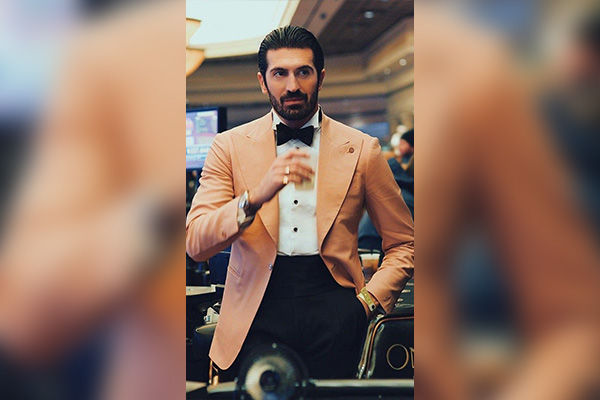 With a stylish formal dinner jacket comes the need for matching formal trousers that are well-fitted and perfectly complement the color of the jacket.
The type of pants you choose for a black tie event, make sure it matches the jacket, is dark in color, and has a seamless fitting, you are good to go! The trousers should ideally feature a satin strip on the outer seam which is just to provide it with a touch of added formality.
The goal is to create an effortlessly-coordinated ensemble for men's black tie dress code.
If you feel the need to keep or secure your trousers in place, opt for braces or suspenders instead of a belt because belts are an absolute no for black tie events.
Bow Tie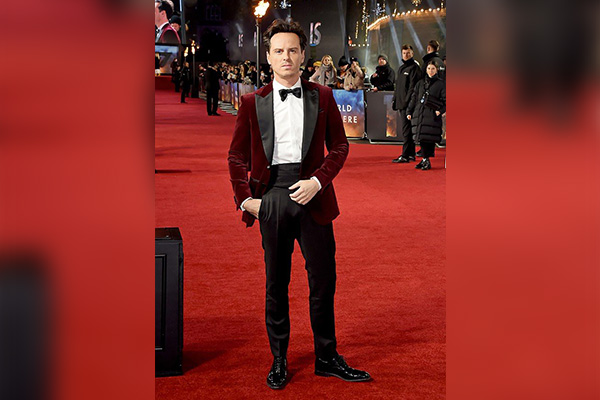 Ditch those long office ties and make a statement with a nice, fancy bow tie!
A black tie event specifically calls for a bow tie, preferably made of grosgrain, velvet, or satin. A butterfly-shaped bow tie is ideally worn to black tie events, but you can also experiment with custom-made bow ties in different shapes that best complement your facial features.
In terms of color, the black bow tie is the way to go, but if the event allows for color variations, you can opt for any other color, except for white which, again, is an absolute no for black tie events.
Cummerbund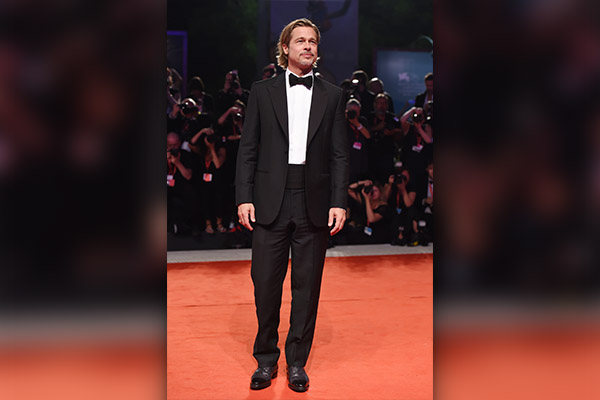 A cummerbund is synonymous with a black tie dress code for men. While it's not a staple and can be avoided, wearing a cummerbund just goes to show that you understand the dress code and the requirements of a black tie event.
The main purpose of a cummerbund is to hide or cover the waist, thereby ensuring that your dress shirt remains smooth and doesn't get all funky or out of shape during times when you are moving, or standing up and sitting down.
It further also helps keep your outfit sleek, proper, neat, and flattering.
Formal Shoes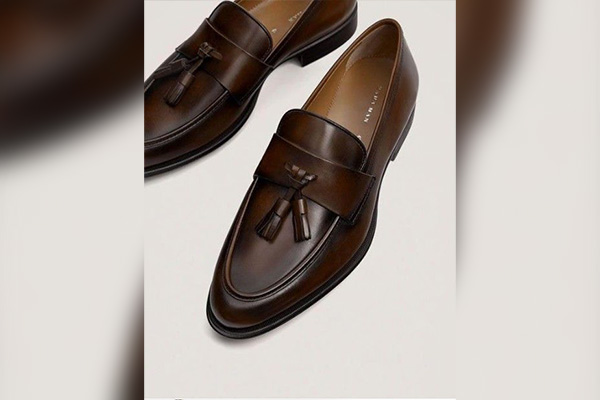 A black tie look for men is simply incomplete without a pair of shiny, polished, formal leather dress shoes. You can either opt for something as classic and timeless as Oxford shoes, or you can give it a slightly modern touch by going with narrower shoes with rounded toes.
When it comes to shoes, you must also always wear clean socks with them. Socks are as important as shoes and help complete the overall look of your black tie outfit.
Ideally, you should opt for mid-calf socks in colors like black or navy, which is best described as classic naturals.
Accessories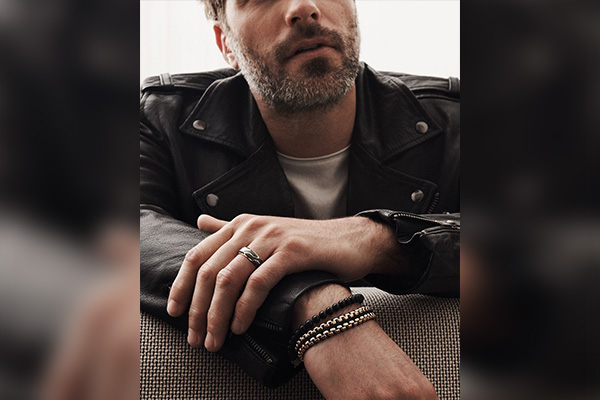 Black tie attire for men is simply incomplete without the addition of some nice accessories such as cufflinks, formal studs, and pocket squares, to name a few. While they aren't exactly a necessity, they just help elevate the look of the entire ensemble so there's no harm in experimenting with them.
When selecting the accessories to go with your outfit for a black tie event, make sure to keep it formal and classy. Simple yet stylish accessories and accents are ideal and it's best to avoid flashy, loud colors and busy patterns.
Black Tie Attire for Women
If you've often found yourself wondering, what is black tie attire for a woman, you are not alone.
The black-tie dress code for women typically translates into floor-length dresses or gowns, but there are other options that you can consider as well such as cocktail dresses which make the ideal semi-formal attire for women.
Traditional Evening Gown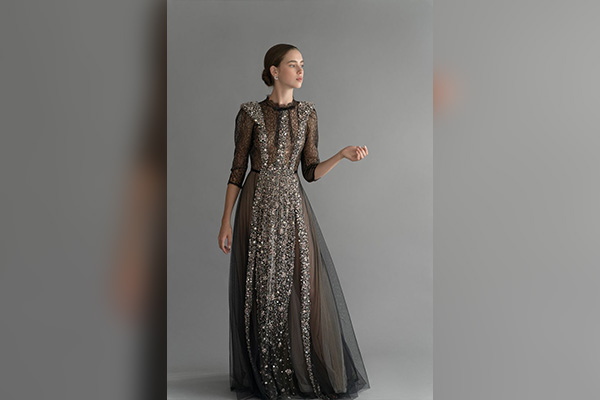 A black tie event calls for a sophisticated dressing style which refers to a floor-length, sleeveless evening gown paired with gloves and a wrap or a stole.
Long dresses, in most cases, tend to feature very sleek and flattering silhouettes, which make them a very elevated and elegant choice of black tie attire for women.
While a black-colored evening gown sounds like the most obvious choice for a formal black-tie event, you don't necessarily have to stick to black. You can opt for light, pastel colors as well since they have quite unique silhouettes as well.
Cocktail Dresses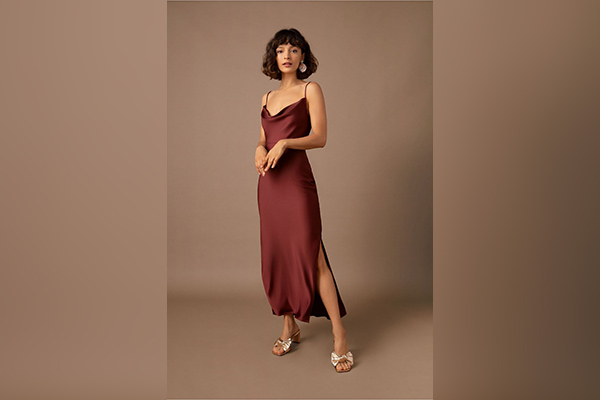 If you don't fancy long gowns and wish to opt for something different, you can consider cocktail attire for a black-tie event as well. Cocktail dresses are typically ideal for events with a black tie optional dress code which basically allows you to dress down from the classic black tie standard.
To maintain the kind of sophistication required by a black tie affair, all you need to do is choose an elegant type of cocktail dress in a subtle, light color that is void of any loud or bold patterns.
You should consider one with a structured silhouette and one that sits at the knees, and finish the look with nice accessories, jewelry, heels, and a cute hairstyle.
Jumpsuit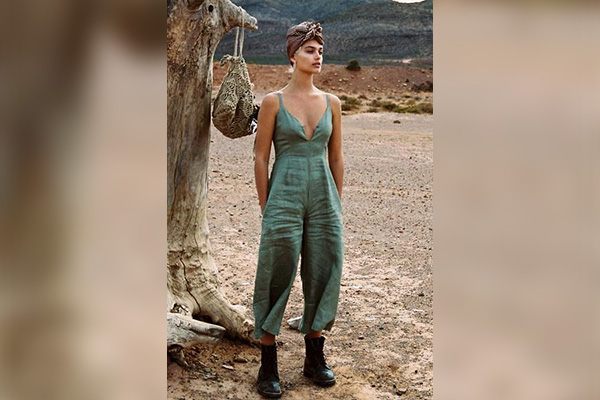 As mentioned earlier, the standard or traditional rules of a classic black tie event have eased a great deal, which leaves more options than before for one to choose from.
Women's black tie dress code is no longer restricted to long dresses and evening gowns but has expanded to unique options such as a chic jumpsuit, as long as the pants feature a palazzo cut. Interestingly, jumpsuits also make a flattering disco outfit!
A palazzo cut is basically loose and wide-legged, and it makes a great fashion statement.
So, if you don't wish to wear a dress to your black tie event, go for a stylish wide-legged jumpsuit and complete the look with chic heels and jewelry.
Wedding Attire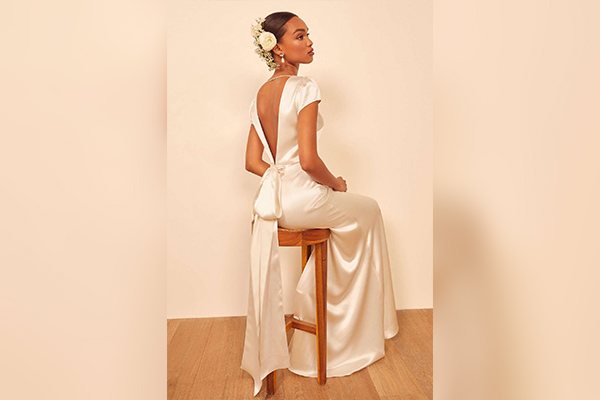 It's natural to be confused about wedding guest attire, but when the event specifically calls for a black tie dress code, it can cause even greater confusion.
You want to wear something formal, stylish, and comfortable, all the same time, but something that's also according to the dress code.
For a black tie wedding, you have quite a few options at your disposal to choose from as you can either go with a full-length dress, a knee-length dress, or a fancy yet formal cocktail frock.
Just be mindful of the color that you choose because colors play a very important role when it comes to a black tie formal event.
Gala Attire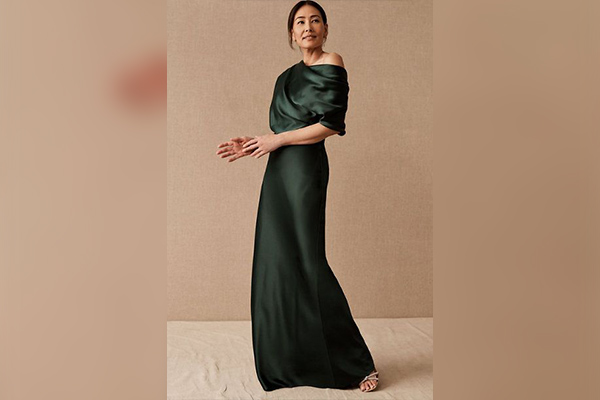 Other than weddings and parties, galas are another popular type of social occasion that often calls for a black-tie dress code.
Black tie gala attire for women leaves quite a lot of room for experimentation where you can choose to wear either a traditional, classic long black dress with a flattering silhouette, or you can go for something with a unique design, and perhaps some embellishments.
Again, black is a standard color choice, but when it comes to black tie galas, don't hesitate to try other options such as metallics or bold colors like red and dark blue.
Jewelry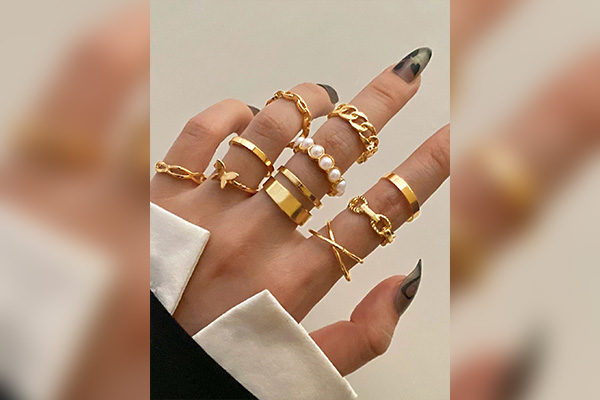 Regardless of the type of outfit you choose to wear to a black tie event, you will want to accessorize the ensemble with some nice jewelry pieces that are equally stylish, formal, and eye-catching.
Large stud earrings, for instance, are always a safe option to consider because they always look flattering and go with almost any kind of dress.
A dainty bracelet also looks great if you don't wish to go the extra on the earrings and just stick to minimal jewelry.
When it comes to jewelry for black tie events, less is always more, so your goal should be to choose the perfect pieces that complement your outfit, instead of pairing lots of different jewelry items.
Purses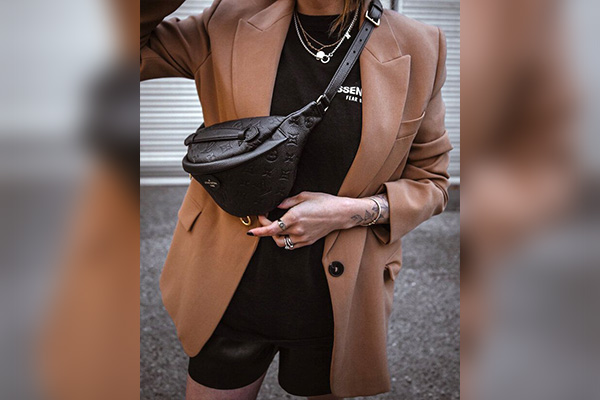 Like jewelry, purses are also an essential accessory to give the ultimate finishing touch to your black tie ensemble.
The good news here is that there's such a stunning plethora of purse options for you to choose from such as a silver or gold sequined clutch, a black satin clutch, a mini leather pouch clutch, a vintage clasp bag, and so many others.
The best way to choose the perfect purse or clutch is to first decide on the right outfit for the event and then see which one goes with it the best.
As a rule of thumb, always have a black, gold, and silver colored purse in your wardrobe because these are three beautiful colors that literally go with any and every dress.
Shoes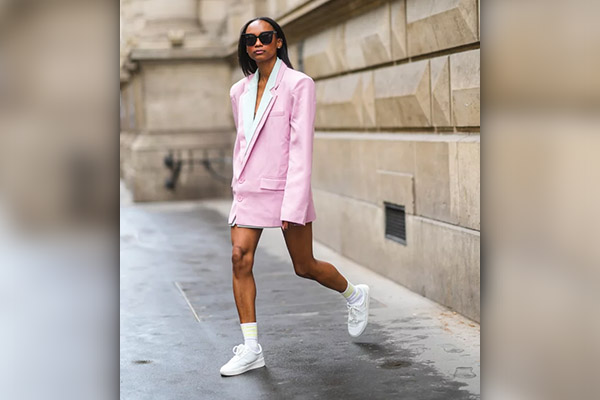 Black tie attire for ladies isn't just about the right outfit or complementing jewelry, but also the right kind of shoes to go with your overall look.
Speaking of black tie footwear, heels are an obvious option and given the variety and different types of heels available out there, you certainly won't face an issue in terms of choosing the perfect heels for your black tie outfit.
For more modern or contemporary black tie affairs, ankle-high booties would make a great footwear choice, especially if you pair them with a cute cocktail dress.
Those who aren't comfortable with heels can look into dressy leather flats which are also appropriate for black tie events.
Do's and Don'ts of Black Tie Events
When attending a black tie event, there are a few essential do's and don'ts that you must bear in mind in order to make the perfect and the right outfit decisions.
Do's
Go full-length or max knee-length
Add a pop of color
Know how to tie a tie
Keep footwear decent and elegant
Bring out the jewels, cufflinks, pocket squares, purses, and other accessories
Experiment with silhouettes
Don'ts
Don't expose too much skin
Don't wear short dresses
Don't wear bold and flashy colors
Don't go without socks
Don't take it up a notch
FAQs – Black Tie Dress Code
What should you not wear to a black tie event?
Knowing what to wear to a black tie event is important, but it's not enough because you also need to know what not to wear to a black tie event. Men should avoid wearing the following to a black tie event: open-toed shoes, shorts, polos, blazers, tennis shoes, sports coats, and open-collar dress shirts that don't feature a bow tie and cufflink holes.  
For women, you can't wear short or revealing dresses, crop tops, pants, shirts, bright colors, and bold and loud patterns.  The key is to focus on minimalism, quality, and style.  
Can you wear a normal suit to a black tie event?
Yes, you can wear a normal suit to a black tie event, but only as long as it's black or navy blue in terms of color. These two colors are ideal options for formal events. While a regular suit isn't generally recommended for a black tie event, you can still wear one if you stick to the rules. 
Can you wear a GRAY suit to a black tie wedding?
If the wedding invite says black tie optional, you can wear a gray suit without hesitation. On the other hand, a gray suit might not exactly be appropriate for a traditional black-tie wedding. However, if it's a dark, charcoal gray color, you might be able to get away with it.
Conclusion
When attending a black tie event, be it a wedding, a gala, an award ceremony, or a charity ball, it is best to stick to the black tie dress code.
Not only does this ensure uniformity, but it's also a sign of respect towards the dress code and portrays an overall understanding of it on your part.
It is perfectly okay to experiment in terms of accessorizing your black tie ensemble, but as long as it adheres to the attire requirements and maintains a formal and stylish touch.