We all know how important good haircuts for men are for our appearance since it can make or break your whole look. This puts great importance on our hairdresser as well as the choice of hairstyle that we choose for ourselves.
There is a wide variety of hairstyles for men to choose from in 2022. Throwback to classic 90s fashion will be seen, blending into new hairstyles for men, as well as completely new looks. There's a place for everyone in the 2022 hairstyles, ranging from very short hairstyles for men to long hairstyles for men.
Finding the perfect hairstyle will prove to be much less of a hassle since in the latest hairstyles for men, you can find a hairstyle that suits your face shape and enhances your natural features. Whether you are looking for ways to improve your current haircut, or completely change your hair game, say no further.
Here is a list of 40+ hairstyles for you to choose from, to save you the hassle of finding one and allow your personality to really shine through.
Crew Cut Fade Mens Hair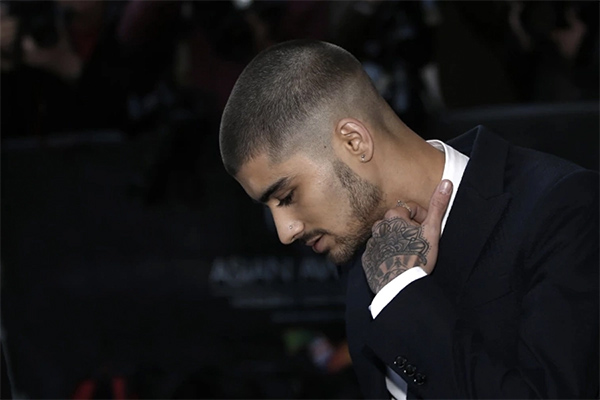 Crew cut may be a name given to all short hairstyles for men. However, it is actually inspired by military haircuts and falls under very short hairstyles for men and the fade is intrinsic on the sides and back for more elegance.
Crew cut fade is a great hairstyle for oval faces as well as a round where you can take the fade up a notch to elongate your facial structure if you have a round face.
Textured High And Tight Haircut For Men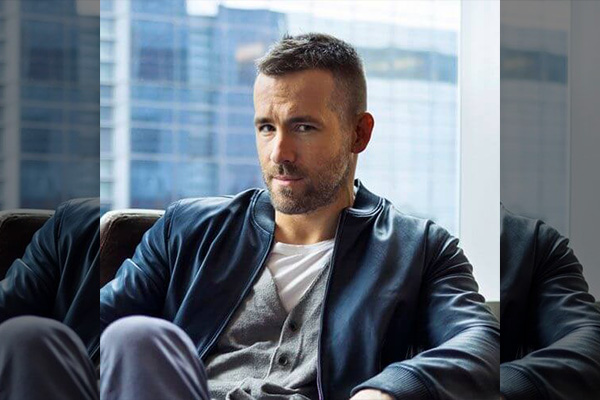 Bring out your inner diva and rock this latest hairstyle for men with grace. You can adjust the height of your fade depending on how high and tight you want it to be. The thickness of your fade can also be adjusted according to your wishes and whether you want it to be more gradual or sharper, it all depends on you.
It's versatile, it's modern and the length at the top doesn't have to go at all if you don't want it to, and is the perfect way to add a little sophistication to your appearance.
Nearly Curly Quiff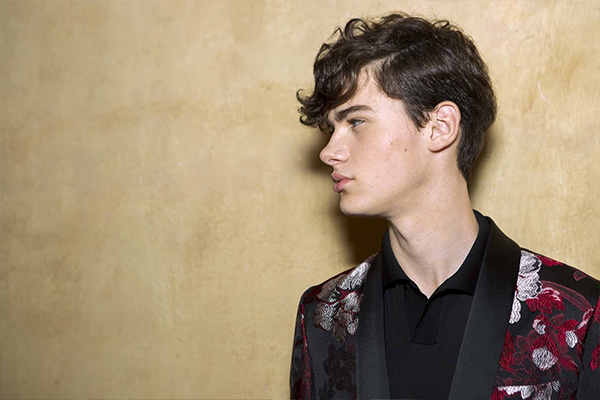 The best way to ensure a sleek quiff is to let your hair grow so that your barber can work through the length and earn that perfect fade that you are looking for. There is no required texture for a quiff to work. The best thing about a quiff hairstyle for men is that you can wear it in any way you like. 
Whether you want to spike them up, sweep them to the side or curl them up or even roughen them up for a laid casual, cool look.
Taper Haircut Plus Brushed Up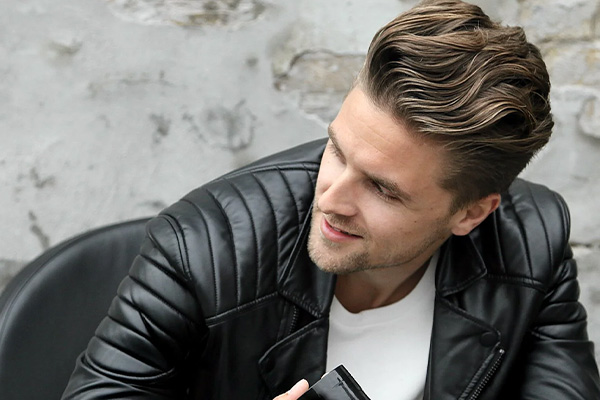 Taper refers to the gradual change in length, from long to short. It may sound that fade and taper are one and the same thing. 
However, fade is shorter and blends into the skin whereas taper is a play of hair from shorter and longer lengths where they are blended together seamlessly. They are an extremely stylish haircut for men while allowing you a neat look.
A great way to rock a taper cut is to brush it back using a little gel, roughly yet purposefully to give you that gorgeous bad boy look.
Regular Haircut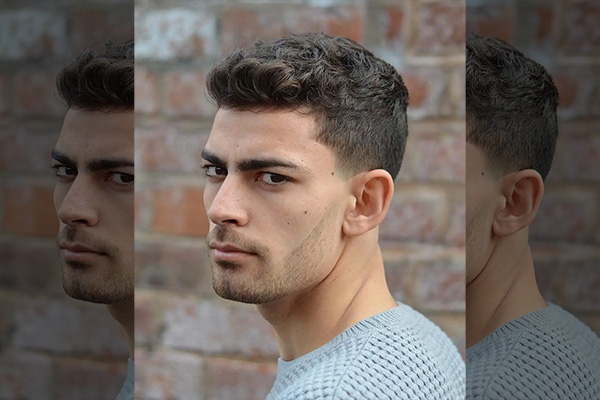 Once upon a time, a regular haircut wasn't as simple as it sounds. This became the norm of professional men in the 1890s, after the war, a cut where the top consisted of longer hair.
To perfect the 90s fashion, brush back on top or to the side, define sides, and leave the length of your back hair as long as you want.
The term was put together for a groomed otherwise professional look, where the haircut had an integral role to play. It can have several different meanings in today's world, including taper cut, side part, standard haircut, and professional haircut. 
Asymmetrical Layers Men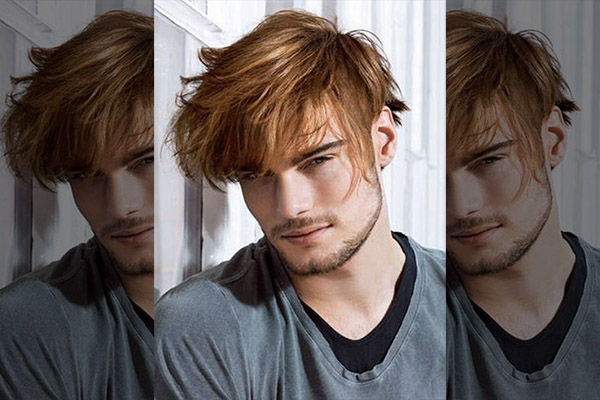 Composed of different cuts and lengths on each side, this hairstyle for men is sure to make waves this year. It is best worn over the side if you want to show off your different lengths, or sweep them back for a classy, subtle look.
Low Fade, Spiky Top Plus Highlights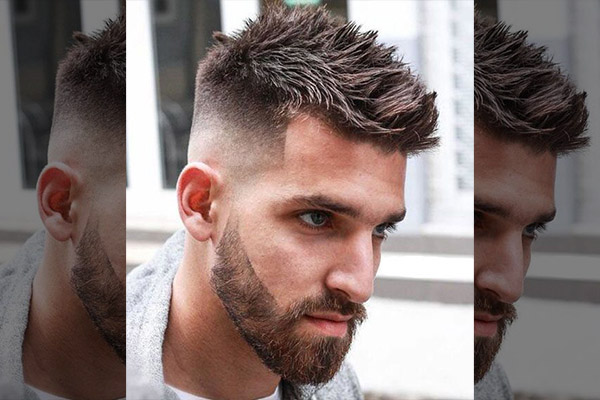 Guys, here is the go-to, latest hairstyle for men in 2022, giving you everything in one package. Highlights brighten up your whole appearance, and who has ever gotten wrong with spiked hair? You don't even have to risk a deep fade. 
Just go for a subtle one, for a sleek and trendy look that enhances your face shape, making you appear well-groomed and sophisticated.
Gentleman's Haircut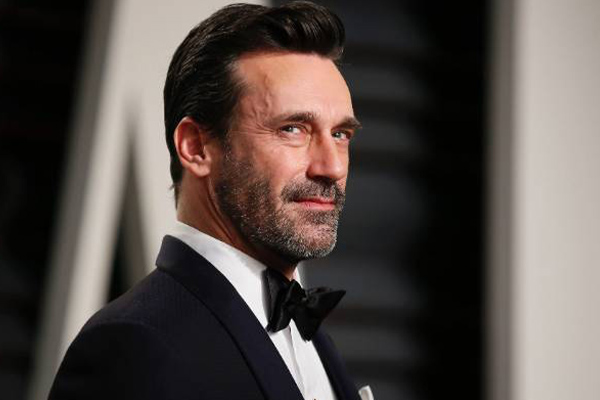 Characterized by a defined side part, where one side of your hair is shorter and the other is longer for a sleek comb-over. It is a short to medium hairstyle, however, you can make it work as part of long hairstyles for men.
Overall it requires low maintenance and with the right products you can rock with any kind of hair texture you have, where a product with a soft hold is preferred.
Brushed Up Undercut Fade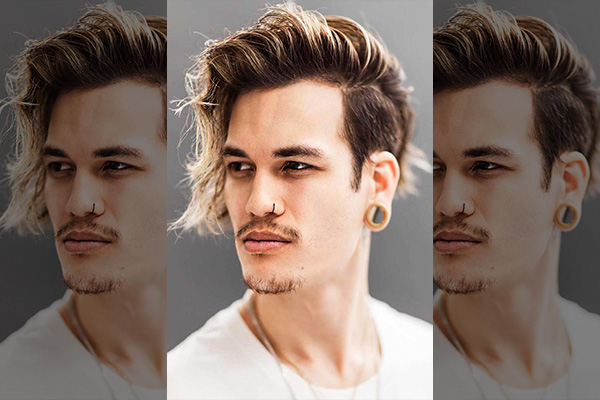 An undercut fade is more focused on the back of your head, above your neck going for bare minimum hair, where the sides above your ear are also refined for extra definition.
 Like any other fade, the length of the hair on top is your choice, giving you room to play along your lengths where you can choose to go long or short, depending upon your choice. It forms a pretty sleek and cool hairstyle for men, giving you a sharp and edgy look. 
Short Crop Top Fade + Hard Part
A short textured haircut for men with a fringe often going down the front, or a rear cut on the back of your head, this stylish haircut for men can be modified according to your personal style and preference to suit the shape of your face and the texture of your hair. 
You can go for a shorter fringe if you have thinner hair to add more definition while the longer fringe can be opted for by both men with thick and thin hair. With the added hard part, to separate the different lengths of your hair, you can go for extra depth in your short crop, top fade, and go for cool hairstyles for men.
Side Part Hairstyle For Men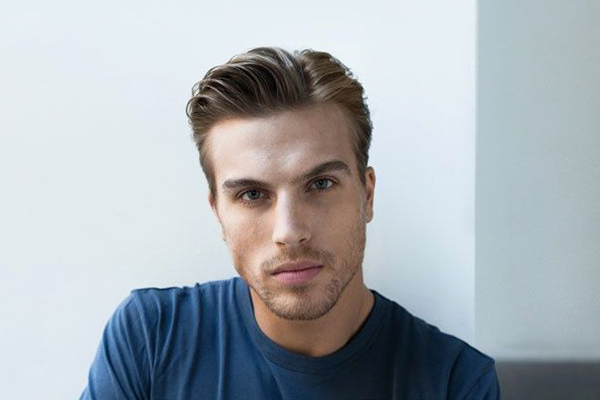 Side part hairstyles for form a wide range of hairstyles for men, including standard cuts, comb overs as well as various styles of crops and fades. It is important to know which haircut for men you are looking for since it can be pretty confusing for the barber and yourself if you don't know what you are looking for.
You can go for a zero fade side part for an ultra sharp and stylish hairstyle for men with this haircut. Or if you are going for a  long hairstyle for men, wavy fringe side part with medium fade as well as a side swept with part for a subtle and effortlessly classy, gentlemanly look.
French Crop Men Hairstyle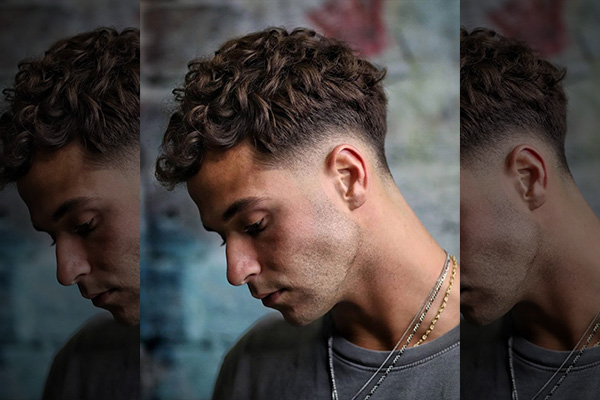 A popular short haircut for men, involving a taper fade as well as an undercut, with short hair on the top, is especially flattering to men with receding hairlines and thinning hair.
They are great for all types of textures from curly hair to ones lacking volume and can be worn in a number of ways. These include a classic french crop, with subtle length differences to sharper falls and fringes for a more solid look.
High Top Fade Haircuts For Men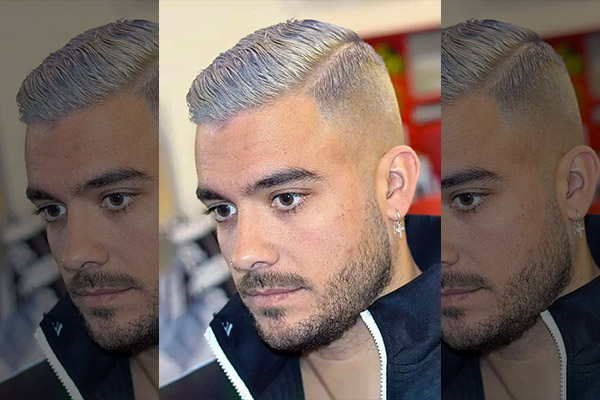 With a sharp undercut and a cleaner cut around the ears and a fade that rises above the midpoint of the temple, high-top fade haircut is one of the latest hairstyles for men in 2022. If you want to get rid of your lengths but aren't sure how to achieve this,  then a high-top fade haircut is the way to go for you this year.
Disconnected Undercut Brushed Back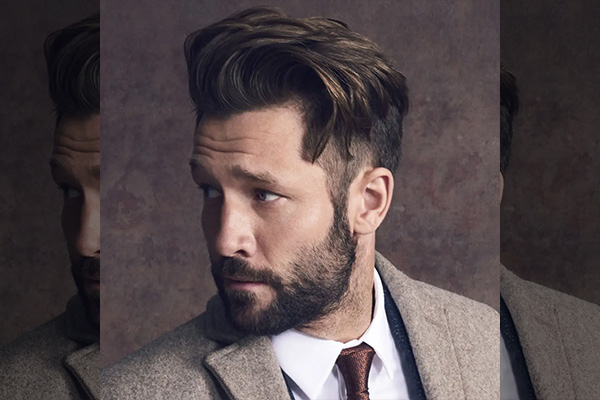 This stylish haircut for men comprises a more definite difference from a fade. There is no gradual difference between the different lengths of your hair at the back and sides of your head. They are close to a shave and longer hair at the top of your head is simply brushed back for an effortlessly cool look.
Medium Curls With Middle Part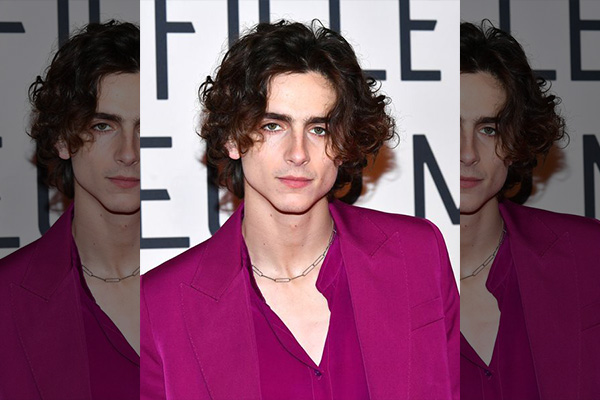 The middle part, a popular 90s look for men, is back with a roar, where heartthrobs like Johnny Depp and Leonardo Di Caprio frequently styled their hair that way. You can wear what is being worn in a number of ways in the present times.
You can grow it to extra long lengths with a cool blow dry job and curls and define your curls naturally with curl-enhancing creams or use a curling iron and then tousle them by gently combing your fingers through them for an effortlessly trendy look.
Blonde Butch Cut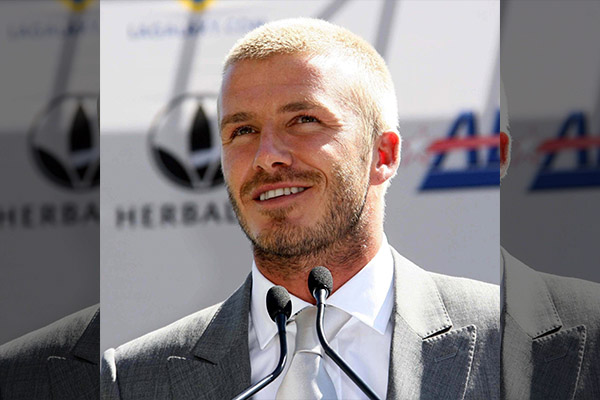 A very short hairstyle for men, comprising of a close fringe and bleached hair, a butch cut is a cool, low-maintenance hairstyle for men, and compliments all textures of hair.
You can rock the hairstyle with a beard, go for a defined side part or incorporate it with a high and tight fade, and give your butch cut a chance to shine through.
Modern Mullet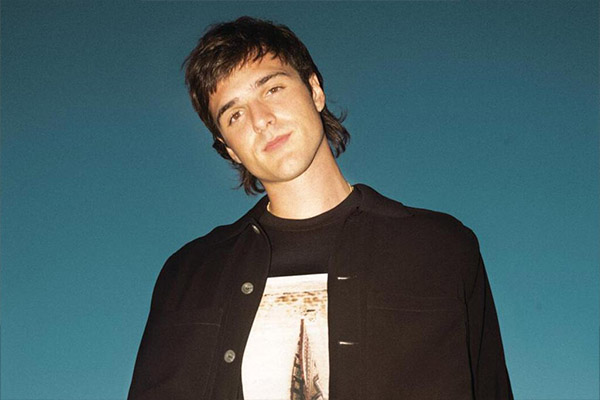 Categorized as a long hairstyle for men, it was a trendy 90s look for men where the Beastie Boys were the ones to first come up with the name. The "It" look of the 90s, the mullet was a hairstyle flaunted by most rockstars in the 90s and was part of the disco culture in the 70s.
Nowadays people might be a little skeptical about adopting the 70's disco style, nowadays but there is more than one variation of the haircut. It is typically worn with shorter hair on the top and sides and longer hair at the back in the current, most popular version of the modern mullet.
High Fade Curls Haircut Styles For Men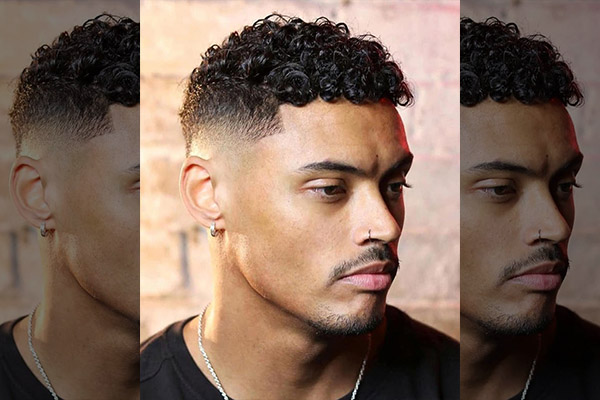 Among very efficient hairstyles for men with curly hair, this haircut requires extremely low maintenance and is a perfect way to flaunt your curls.
When you go for a high fade, opt for a clean cut above your ears and a sharp undercut.  The fade rises above the midsection of your temple, and much of the volume is cut down and bringing attention to the curls on top of your head.  
You can enhance your curls using anti-frizz creams, or even tame them using wax with soft hold, giving you the chance to actually enjoy your curls for once.
Mid Fade + Design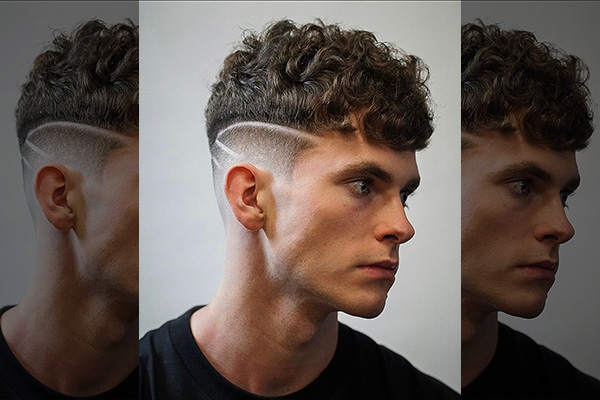 Going midway between your temples and ears, mid fade is one of the perfect hairstyles for men who are looking for a midway between a taper and fade. This haircut is among the latest and cool hairstyles for men. The fact that it is quite versatile gives you the opportunity to play around with the lengths of your hair on the top of your head.
You don't need to go overboard. For example, in a high fade, you can add depth and definition and accentuate your hairstyle by creating edges at the end or middle of your fades. 
Caesar Haircut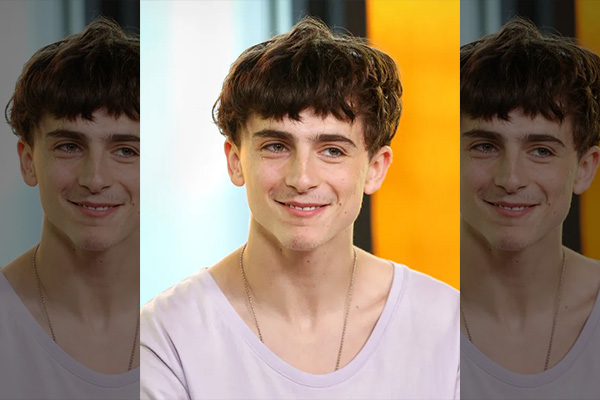 Caesar cut is a short hairstyle for men with horizontal fringe or bangs. It is very close to the butch cut and comprises a low fade with shirt hair layered over the other.
Caesar cut is best suited to hairstyles for oval-face men, giving you a bold sophisticated, and edgy look without much effort.
Blowout Haircut For Men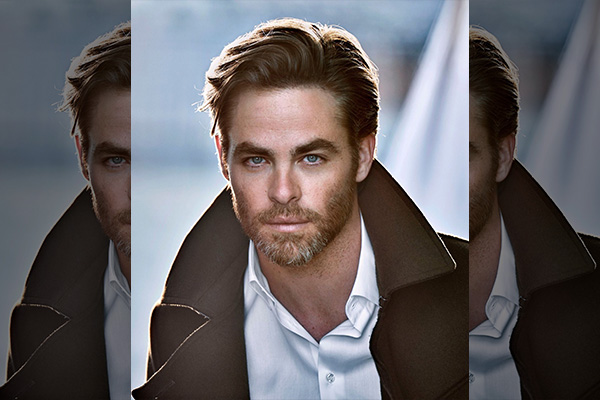 A blowout haircut for men, is basically a haircut with low fade and longer hair on top where they can be styled according to your preference.
The main advantage of giving a blow dry to your haircut is that you can adjust them any way you want. Straight, curly, or wavy, a perfectly versatile hairstyle for men for an effortlessly classy look.
Military Guy Haircuts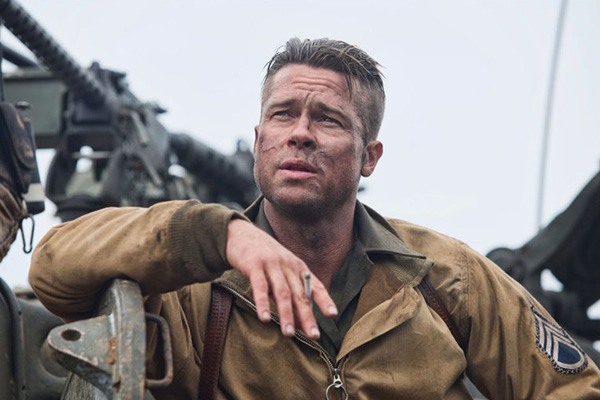 Much of the hairstyles now are inspired by military haircuts including high and fade, or very short hairstyles for men including buzz and butch cut. 
Even the fade is an extension of the military-style haircut. The fact that military haircuts for men are so in right now, is because of the low maintenance they require and give off a well-groomed, sophisticated look without much effort. 
Two Level Haircut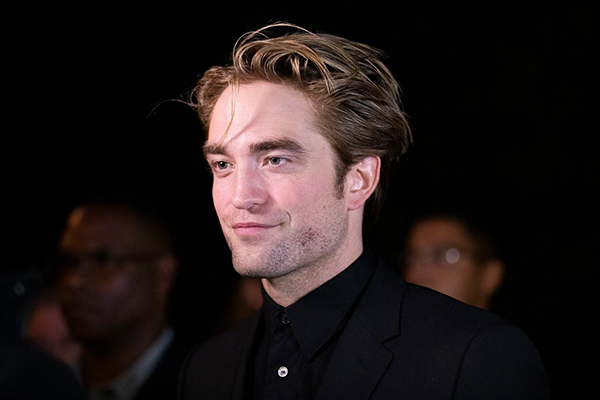 Well, these levels refer to the lengths of your hair where they can be more or less defined, depending on your preferences.
However, mostly the longer is concentrated on the top of your head and the rest can fall in shorter layers, where they can be adjusted according to the shape of your face. Longer layers for hairstyles for oval face men and shorter layers for men with round faces.
Undercut Fade Men's Hair Styles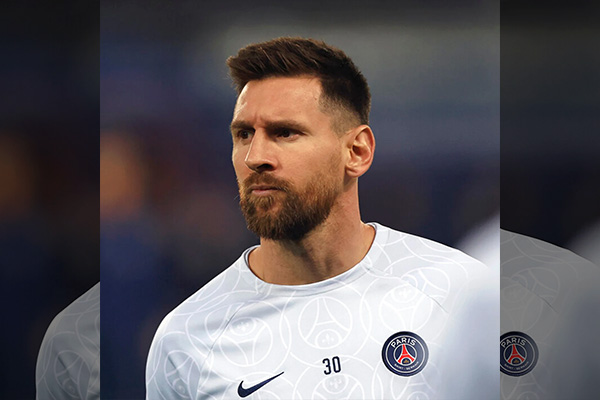 This is another one of the new hairstyles for men that comprises a bare, minimal fade on the back and sides of your head, leading from the bottom upwards. 
You don't need to lose the length at the top of your head, and you can still make it work with your long hairstyle, where adding an undercut will allow you to blend in with the latest hairstyles for men and give it your own touch.
Buzz Cut Fade + Line Up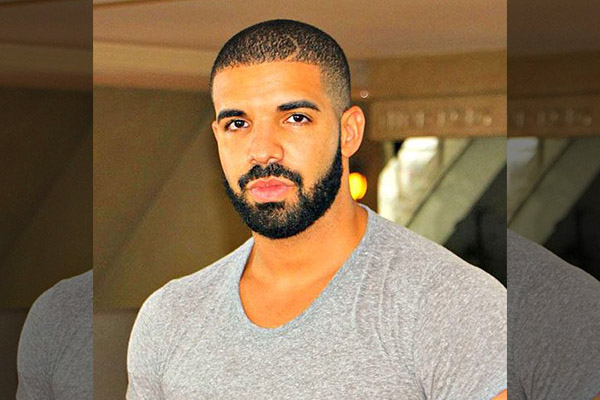 While a buzz cut may endorse a short uniform length of hair all over your head, a fade will give you the advantage of going steady with your lengths however, the length will have to remain short since a buzz cut is a very short hairstyle for men.
With a line up you can sharpen your buzz where the result is extremely sleek. The extra short-length guard or bare razor is used to trim the minuscule frays, for a sharp, stylish haircut for mens.
Buzz Cut Male Hair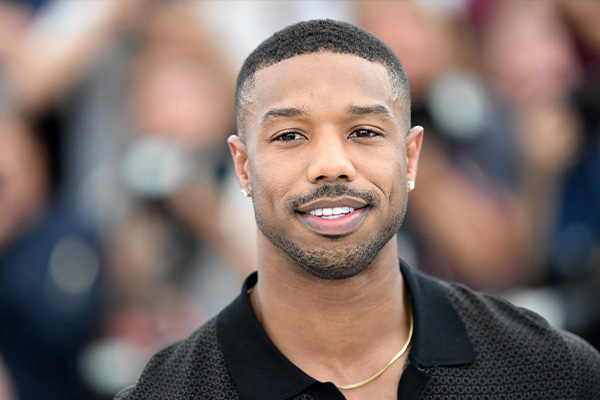 An extremely popular, very short hair hairstyle for men is the buzz cut that still sits true to its nature, because of the uniqueness it continues to exude in the present day.
A buzz cut is an extremely neat look to keep up, due to its extra short length, however, you can still modify it according to your preferences with a sharp fade at the sides or an undercut. 
Ivy League Men's Haircut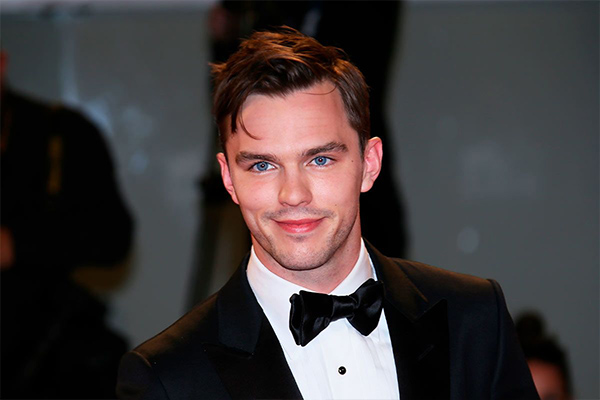 An extremely neat and polished haircut for men, the ivy league haircut is a form of the crew, medium hairstyle for men with shorter hair at the sides and back of your neck, a short, maintainable fringe, and hair that are long enough for a decent side sweep.
How much you are willing to cut off the lengths at the sides and back as well as your bangs depend entirely upon you, your facial structure, and the texture of your hair. 
Go for a shorter hairstyle for men if you have curly hair and are looking for a low-maintenance hairstyle, and longer lengths if you have straight or wavy hair.  Style your haircut with the help of styling products to add the finishing look.
Side Swept Quiff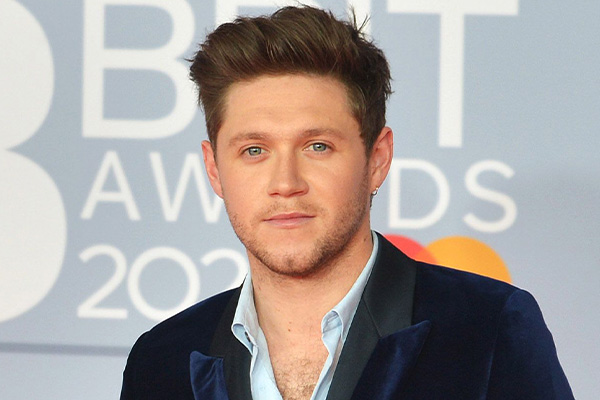 The quiff has gained much popularity in recent years and is among the latest hairstyles for men in 2022. However, haircuts have been there for a few decades now, having been introduced in the 1950s. 
This pertains to the fact that it's quite versatile and can be worn in a number of ways to suit your personality and style. Much like an undercut fades it has shorter hair on the sides and back, and longer on the top, however, the front is left long to be either swept to the side or brushed back for added sophistication.
Asymmetrical Haircut For Men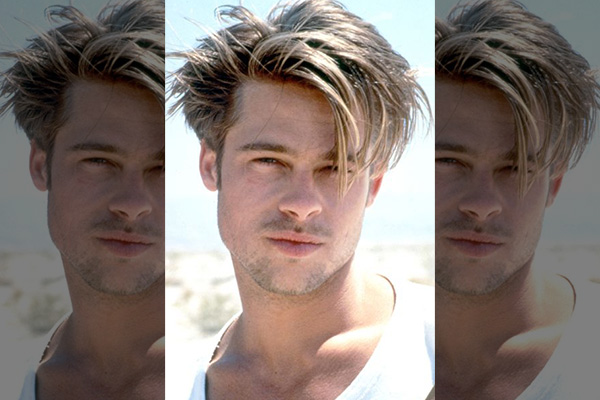 Comprising different lengths of hair, asymmetrical haircuts for men are making waves in 2022 hairstyles for men. The stylish haircut for men can be tweaked to be quiet, edgy, sophisticated, or loud according to your mood and personal style. 
You can style them any way you want, down the forehead to show off your lengths as well as brush them back or to the side for a more subtle yet trendy look.
Faux Hawk Men's Hairstyle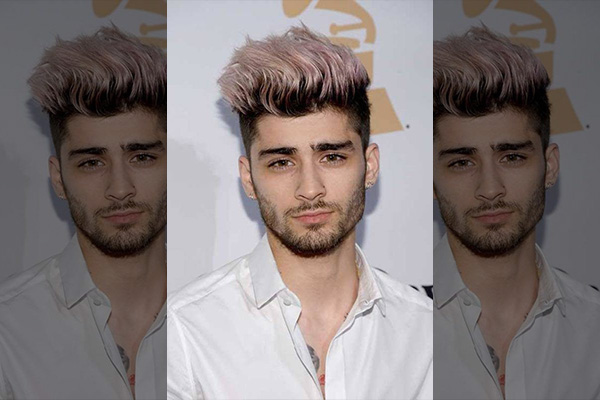 Very much still in fashion, however, one would ask, " did they ever leave?" Faux hawk hairstyles for men are sure to make waves this year, where you can sharpen or soften them according to your preference.
Like a fade, it comprises shorter hair on the sides where they are the shortest at the bottom and gradually increases in length as they make its way to the top. In faux haircuts, this fade continues at the top, where it's shortest at the back and longest at the front.
All Over Curls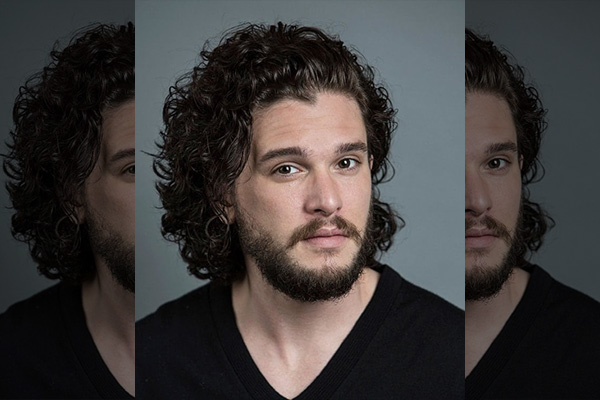 Since simple is the new sleek, all-over curls are highly encouraged and you can add curls to your hair for a fun and preppy look. 
This is among the hairstyles for men that don't require a specific length, just the courage to either accept your natural curls or fake them to try something new. You can use sea salt spray to fake curls if you are looking for a heatless method.
Short Angular Cuts With Tapered Sides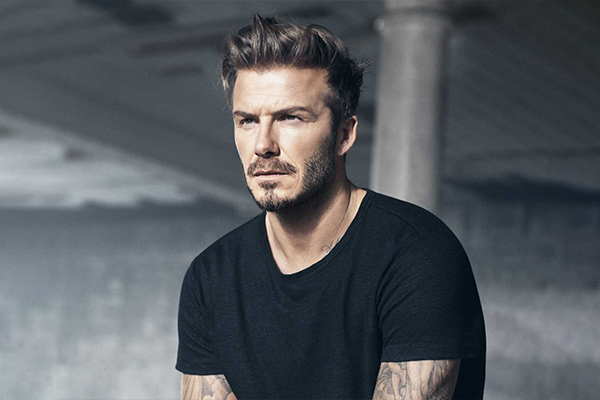 In an era in which the trends have been to enhance your natural features, going along with natural seams in your hair, an angular cut is one of the stylish haircuts for men. The hair on the sides and back are kept short, while the hair on the top is allowed to grow.
These can be combined pretty well with tapered sides for a subtle and well-groomed look, sure to make waves this year. 
Spiky Mohawk Fade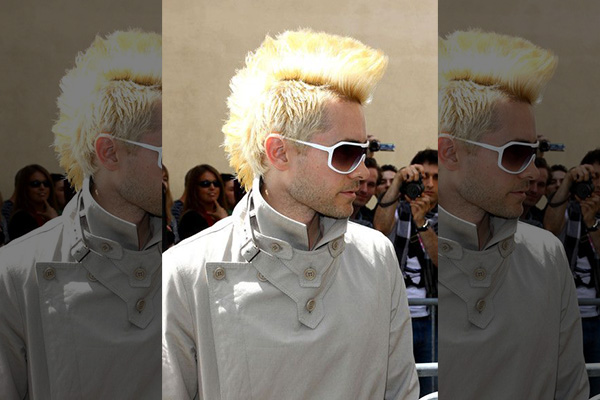 Shorter on both sides of the head where the strip of longer hair length in the middle is clearly defined, a spiky mohawk fade is extremely badass. It holds an edge over other hairstyles for men where not everyone has the courage to rock the haircut.
You can taper with the length at the top of your head where you can leave it long or short, according to your preference, but use a product with a stronghold to really rock this hairstyle.
Flat Top Haircut For Black Men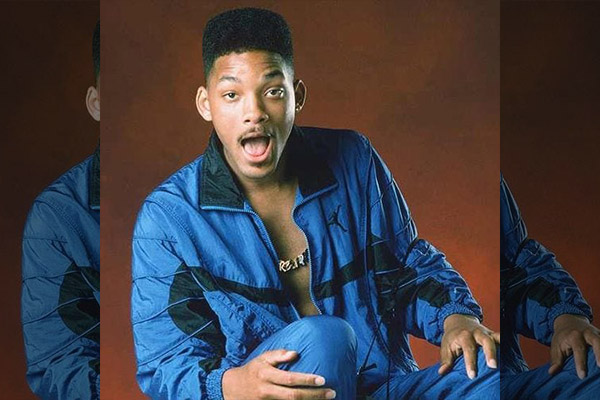 Flat-top haircuts for men are exactly like they sound.  The neatness is achieved through extra short guard combs or the bare metal face of the trimmer for an extra sleek look.
The flat-top haircut is best suited to black men. The texture of their hair with the stronghold allows them to carry the look without the use of many products or personal effort. 
High And Tight Fade Military Haircut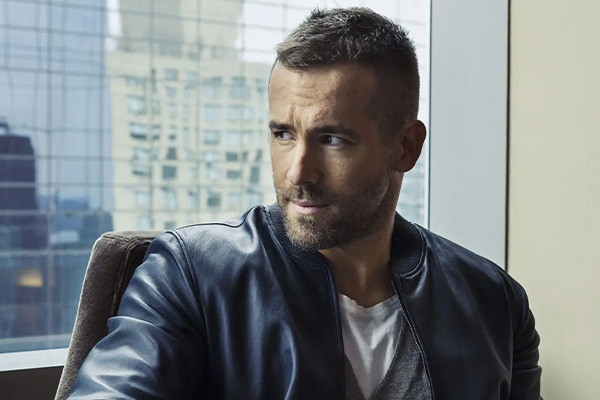 One of the very short hairstyles for men, a high and tight fade military haircut requires a sharp finish on the sides and back of your head and a short hair crop on the top of your head.
It's honestly not as bad as it sounds.
You can go for a low fade and greater lengths on top. However, it won't be the iconic military high and tight fade we are talking about.
Brushed Up And Back Curls Hairstyles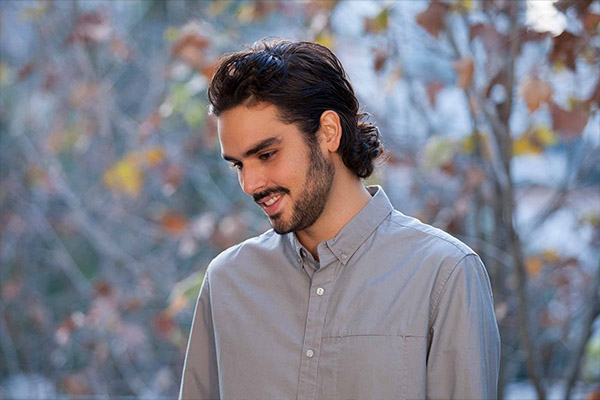 Take care and hamper your curls with brushed-up and back hairstyles for men that are making their way up in the hairstyle hierarchy this year. 
With their uniquely effortless and tousled appearance, brushed-up and back hairstyles require low maintenance. They are all roughly swept back, unlike a quiff where only the front ones are taken care of. 
Silver Curls And Undercut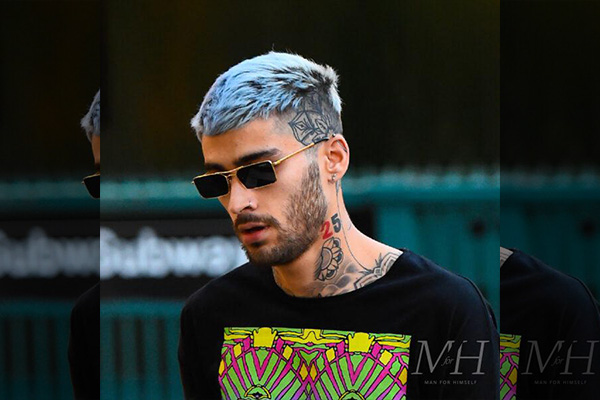 Brought about by leading celebrities, this latest hairstyle for men, comprising of silver dye seems to be going nowhere this year. The hairstyle for men is being adopted by people of all ages, ranging from teenagers to elders alike.
Coupled with the undercut, tell me how you think the silver curls could go wrong.
Thick Short Curly Hairstyle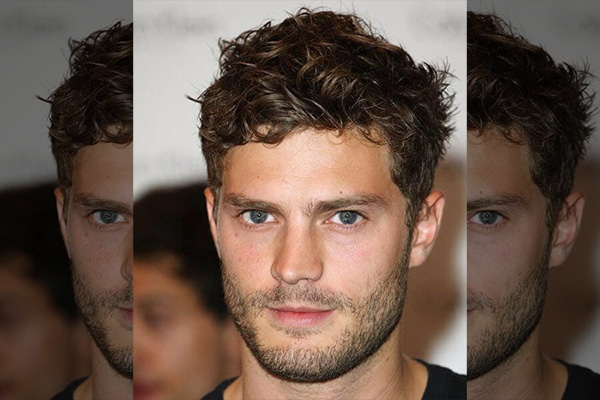 Instead of straightening or blow-drying your curls, embrace them proudly using sea salt sprays and anti-frizz creams. In this very short hairstyle for men, the minimal product is required and the true state of your hair is allowed to shine through.  
Conclusion
In 2022, every dude can pick a hairstyle of their choice ranging from very short hairstyles for men to long hairstyles for men. One would also see a throwback to the 80s style, 90s look as well as the 70s disco style.
However, no matter what kind of haircut for men you choose for yourself it is important to consider the shape of your face, as well as your features. There are a lot of hairstyles for oval face men and round face men. Consult your barber if you're not sure which haircut for men you want to go for. 
The texture of your hair also plays an important role. However, most of the new hairstyles for men allow you to enjoy the natural texture of your hair. You can choose one of the many stylish haircuts for men to suit your natural hair.
In the end, it is up to you to decide which of the latest hairstyles for men you want to go for.