Being a nice dressed man isn't just about throwing on the latest trends and looking good; it's also about developing habits and mannerisms that enhance your overall look. So whether you're dressing for a special occasion or a casual night out, certain habits can help you create the perfect look.
In this post, we'll cover 20 habits of the best-dressed men, from their overall personality to their formal wear and appearance from head to toe. From smart casual wear to the details that make all the difference, these 20 habits will help any nicely dressed man look his best.
1) They know their style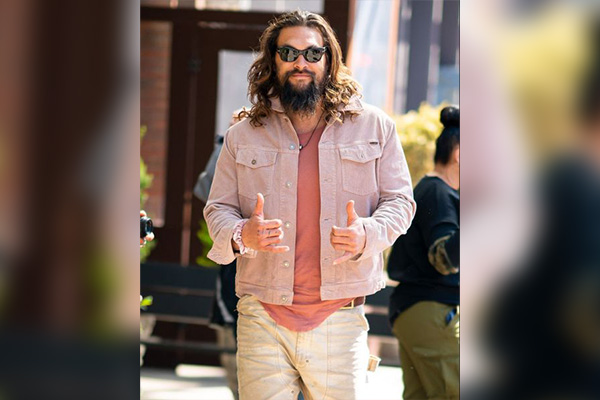 You've probably heard that a man's style is an extension of his personality. It's true! So the first step to looking good is knowing what type of clothing looks best on you. Next, make sure you're picking out clothes that fit into a specific aesthetic or even just a general idea of how you want to look.
2) They dress for their body type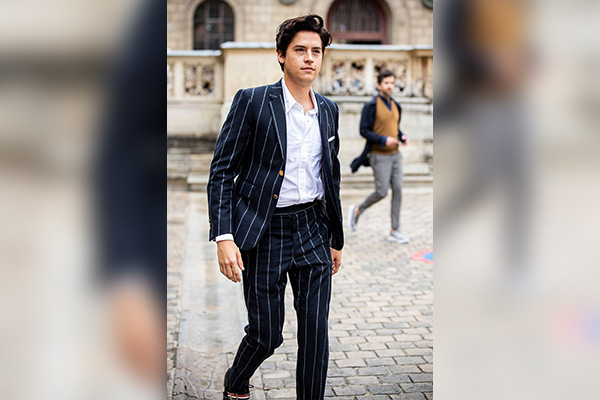 There's nothing more flattering than seeing a man who has taken the time to dress according to his body type. Whether it's someone tall or short; thin or thick; muscular or lean; or big or small; there are plenty of ways for men to work around their individual physiques so that they look their best without trying too hard.
For larger men, look for quality fabrics that don't cling and opt for darker colors to minimize large areas. Jackets should be fitted but not too tight to ensure a smart look. Finally, balance the top half of your look with tailored trousers and well-polished shoes.
Petite men should look for sharper cuts to accentuate their frame. Find a nice fitted shirt or a fitted turtleneck to create a neat and polished appearance. Try out different types of jackets and try pairing them with tailored trousers or jeans.
3) They invest in quality over quantity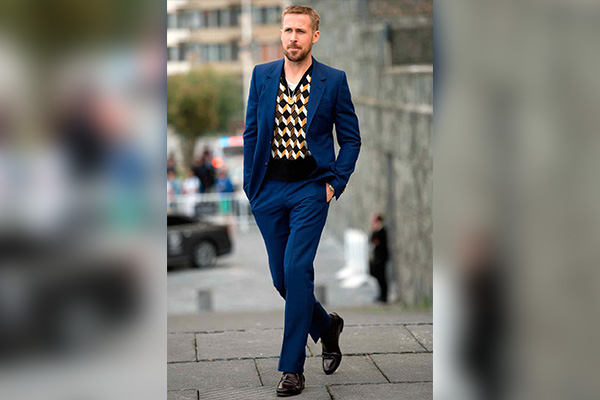 Nice-dressed men understand that having a few pieces of good quality clothing can be better than having a lot of poorly made clothing. Investing in quality will ensure that you always look your best, no matter what the occasion.
This means investing in quality materials such as wool and cotton and opting for better cuts as the Edgar cut. Quality clothing will often be more expensive than cheaply made alternatives, but the investment will pay off in the long run as your clothes will last longer.
Well-dressed men have an eye for quality and won't be afraid to invest in the best fabrics, cuts, and styles. When it comes to dressing up, they invest in quality items such as those needed for a smart casual look, semi-formal attire, or even a suit and tie dress code.
4) They keep their clothes well-maintained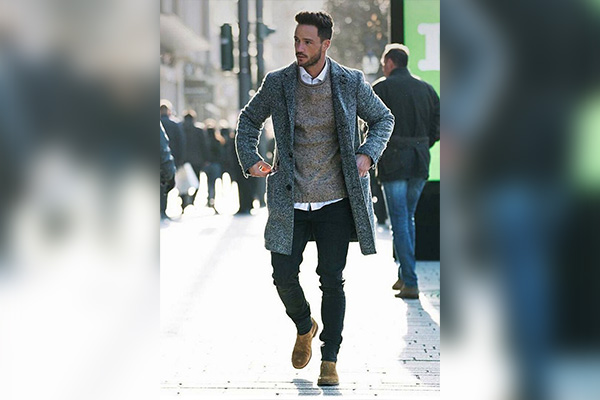 Nicely dressed men understand the importance of keeping their clothes well-maintained. Whether a pair of sneakers, a shirt, pants, or a jacket, they take care of their clothing by cleaning and repairing it when necessary.
They also pay attention to details like creasing and hems. In addition, all types of clothing should be kept in good condition for a sharp look. Well-maintained clothes also show that a man takes pride in his appearance and is willing to go the extra mile to look great.
5) They know when to break the rules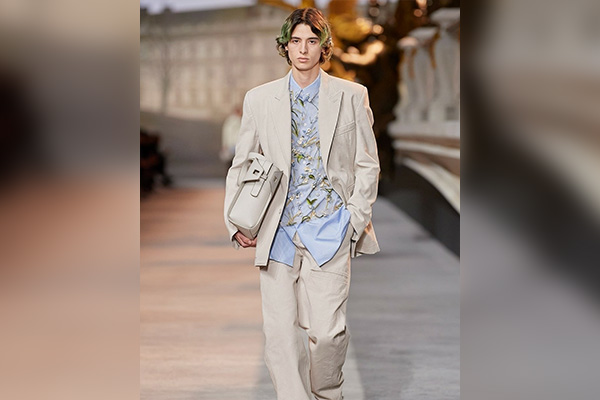 Well dressed men are not afraid to make a bold statement with their wardrobe. While they understand the importance of looking polished and put together, they are also unafraid to push the boundaries with their style. From types of sneakers to jackets, a nicely dressed man will know when to break the rules and go for something more daring.
In their 20s, they aren't afraid to stand out and be seen. Instead, they use fashion to express their individuality and create a look that speaks to their personality. Whether embracing a well-cut suit tailored to their exact measurements or a fancy dress shirt with a perfectly chosen pocket square, they know every detail matters.
6) They re-think their wardrobe every few seasons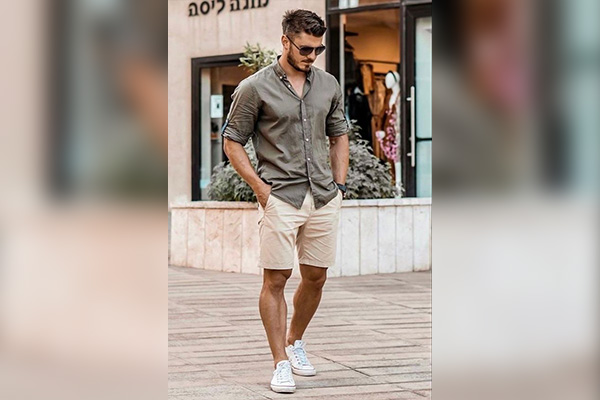 Some guys are afraid of change. They think it's back to square one if they try something new, and their wardrobe will be ruined forever. This is a perfect opportunity to fine-tune your look.
What does 'fine-tuning' mean? For example, if you have an old pair of pants that don't fit like they used to, they're loose around the waist and baggy in the seat.
7) They always look put together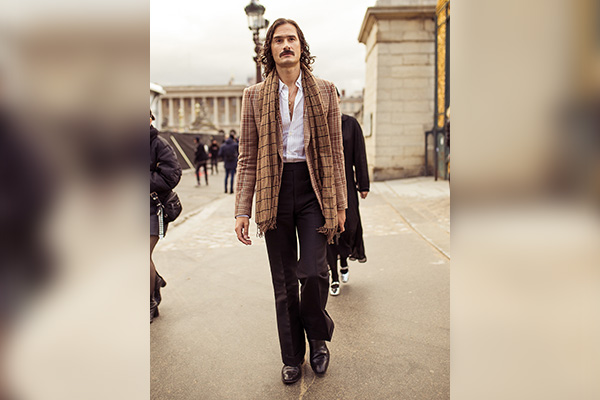 Well-dressed men always look like they have it all together, regardless of the occasion. This is because they understand that a polished look is the key to confidence and stylishness. For nicely dressed men, this means having a wardrobe consisting of different shirts, pants, jackets, and sneakers that fit their body type. From sharp casual to fancy dress, they are always ready to impress.
What sets well-dressed men apart from the rest is their confidence. No matter what they wear, they always look together and feel good. In the 20s, looking sharp is just as important as having great style.
8) They know how to mix and match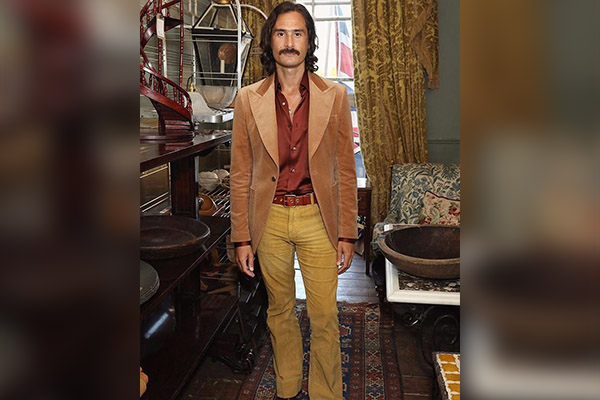 It's a skill all well-dressed men must master – how to mix and match pieces from their wardrobe to create the perfect outfit. Whether it's smart casual, semi-formal, or suit and tie attire, many different looks can be achieved with the right combination of pieces.
Well-dressed men understand the importance of combining items correctly – from different types of shirts, pants, jackets, and sneakers – to create a look that makes them stand out from the crowd. They also know how to pick items that suit their body type so that an Edgar cut blazer looks as good on them as on the mannequin. With some practice and creativity, you can become a 20s gentleman who knows how to mix and match like a pro.
9) They know how to accessorize their look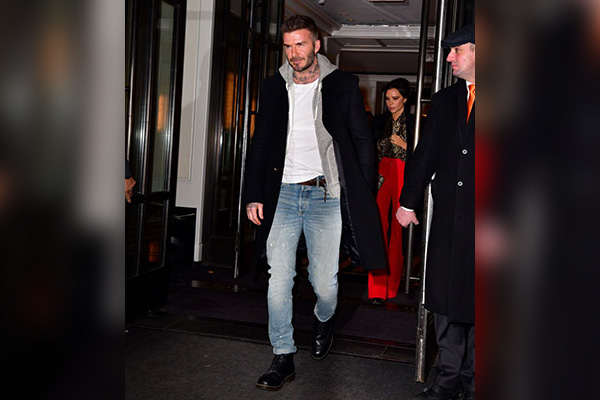 Accessories are a great way to add personality, color, and style to your outfit. So if you've got a nice watch – wear it! Well-dressed men know how to accessorize their look to elevate it from excellent to extraordinary. For example, an accessory like a pocket square or a watch can take a simple outfit and give it an extra touch of style. Additionally, knowing the right type of accessory for each occasion is key to looking sharply dressed men.
When opting for a smart casual look, think of pairing a dress shirt with jeans, loafers, and a casual jacket. For semi-formal occasions, consider investing in a good pair of shoes and a fitted shirt or an Edgar cut if you're aiming for a more classic look.
In the case of the black tie dress code, the right accessories will help you stand out, but try not to go overboard with patterns or colors. All in all, knowing the right type of sneakers, type of shirts, type of pants, type of jackets, and accessories is key to looking your best and being one of the '20s most nicely dressed men.
10) They believe in the power of a good tailor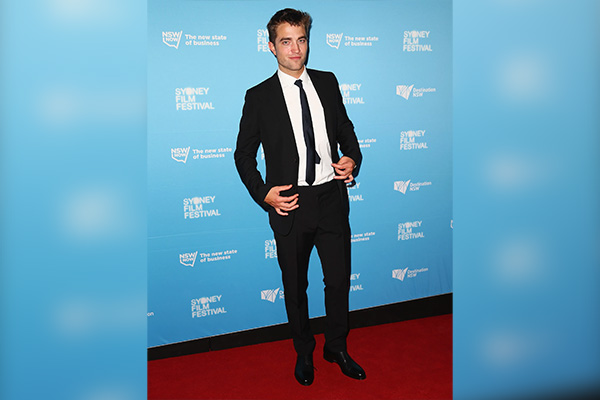 One of the most important things to remember when dressing well is that tailoring is everything. A good tailor can make your clothes look better, as well as you look better in them. Your clothes fit properly, accentuating features you might not have noticed before.
A good tailor can also help you with any alterations or adjustments that may be needed for your wardrobe. They know what looks good on various body types, which means they can find clothes that work for both men who are short and thin or tall and wide-shouldered.
They can even help with color coordination! So, for example, if a certain color doesn't suit your skin tone or eye color, they can suggest alternatives that will work better with what's already in your closet (or drawers). Similarly, if there's some pattern in one piece but not another—the talented ones at his shop will use their skill set so both pieces complement each other instead of clashing together awkwardly.
11) They don't follow trends blindly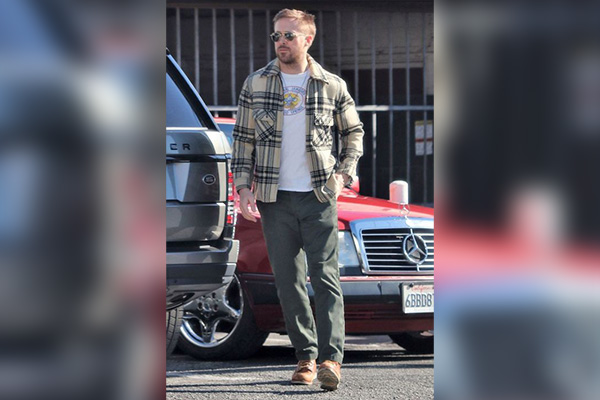 Well-dressed men know that there are better ways to dress than following the latest trends. While keeping up with new styles can help them stay stylish, they understand that blindly following trends can be a fashion faux pas.
Rather than succumb to the current trends, nicely dressed men are confident enough in their style to create their own. They understand that an outfit is more than just what's currently fashionable – it's about expressing your personality and individuality through clothing.
Fancy-dressed men can keep up with the trends by incorporating small details into their wardrobe, like edgy sneakers or a new shirt. But they also understand that specific trends only work for some and will choose items they feel comfortable in and suit their body type.
Similarly, they know when to keep it classic. Instead of going for the trendiest item, they choose timeless pieces such as tailored suits, wearing wool blazers, or crisp button-down shirts.
At the end of the day, nicely dressed men must follow trends more carefully because they know that true style is timeless. So as the 20s approach, these well-dressed gents will continue to look sharp and chic – no matter what fashion says!
12) They know when to keep it simple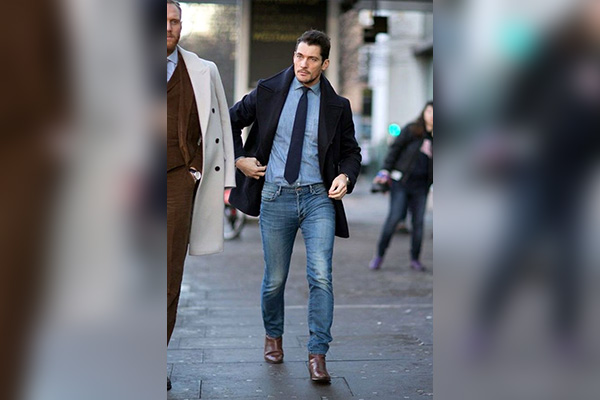 The best-dressed men in their 20s learn to know when to keep it simple. For a well-dressed gentleman, the key to success is to recognize the power of simplicity.
A well-tailored suit with just a hint of color or pattern paired with a smart dress shirt and classic belt can be enough for a business meeting. For semi formal attire, such as a dinner party, a nice button-down shirt, dark pants, and a blazer with an Edgar cut will give a simple yet elegant look. With smartly chosen basics and minimal effort, even the most casual occasions can become opportunities for any well-dressed man to shine.
13) They know their proportions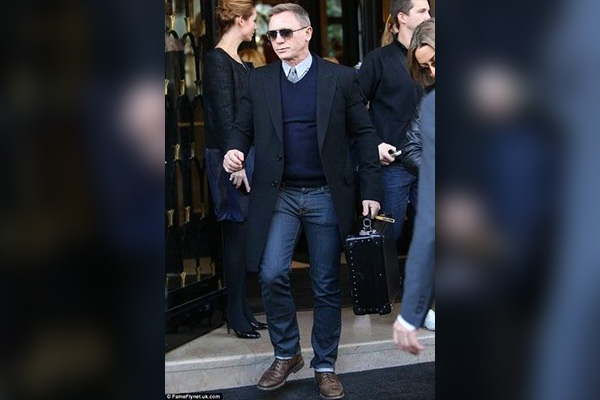 When looking sharp, well-dressed men know that proportion is key. To nail the perfect look, men should choose clothes and accessories that fit their body type. This means choosing the correct cuts, shapes, and lengths of clothes to flatter their figure best.
No matter the occasion, they know how to pick out the right types of sneakers, shirts, pants, and jackets that accentuate their body shape. Not only that, but they also understand the importance of keeping things tailored to ensure a precise fit and finish that gives off an air of confidence. They can look stylish and put together at any event by knowing their proportions.
14) They understand color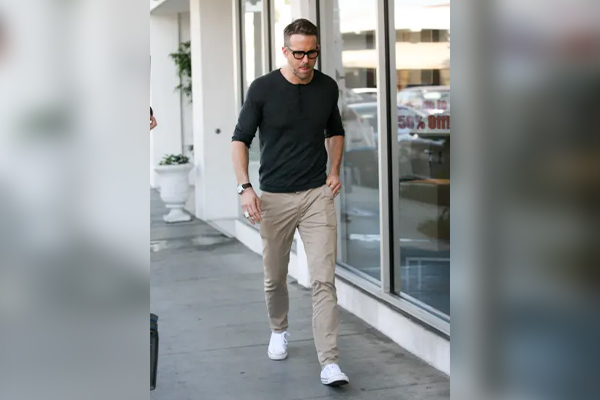 When it comes to dressing well, color is just as important as any other style aspect. Well-dressed men know how to use the power of color to their advantage. They recognize the importance of finding the right shades that flatter their skin tone while at the same time adding a touch of personality to their wardrobe.
For instance, if you have a warm skin tone, you can opt for earth tones like beige, brown, and olive green or bolder shades like maroon and navy blue. On the other hand, if you have a cool skin tone, then hues like pastels and lighter blues are more likely to look great on you.
Regarding accessories, nicely dressed men understand that the small details count. A pair of stylish types of sneakers or a brightly colored pocket square can add the perfect amount of flair to an otherwise classic look.
15) They pay attention to detail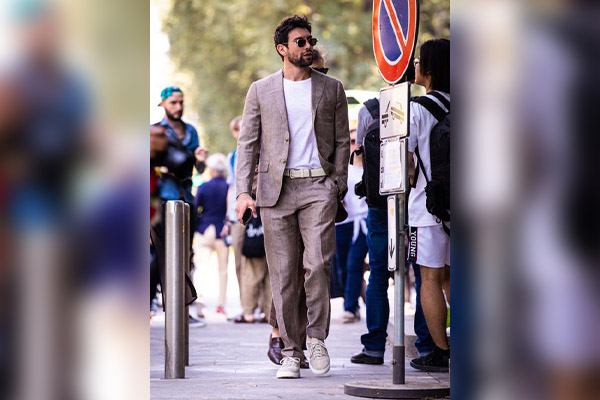 Well dressed men don't take their outfits for granted. They pay attention to the details that make the difference between looking good and looking great. When it comes to clothing, it's all about the small things – the buttons, the stitching, the fit, the fabric, and even the pattern. They don't just put on a fancy shirt or a well-cut jacket – they take time to get it right.
Mastering the art of looking good in the 20s requires paying attention to detail. From selecting items that best suit the body type to ensuring every item is well maintained – never skimp on quality. With enough effort, any man can become a nicely dressed man.
16) They know how to layer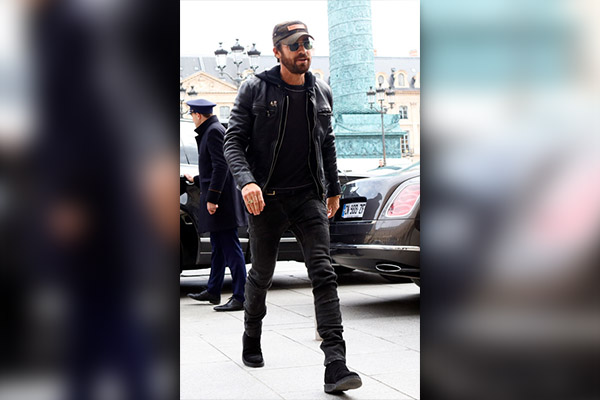 Well-dressed men know the importance of layering. From the fancy-dressed man to the smart dressed man, it is always important to know how to layer effectively. It is all about creating depth, balance, and variety.
For a more casual look, well-dressed gentlemen can combine different types of shirts, pants, and jackets in one outfit. A basic t-shirt or polo shirt goes great with jeans or trousers and a fitted blazer. Sneakers are a must for the sharp look.
When it comes to formal wear, such as the suit and tie dress code, layering is a necessity. By pairing a vest with a bow tie and matching suit, any man will look like a sharply dressed individual.
Smart casual also involves layering; pair a dress shirt with a cardigan or sweater vest and add some loafers or oxford shoes. Layering clothing is essential for looking your best, no matter the occasion.
17) They don't buy something just because it's expensive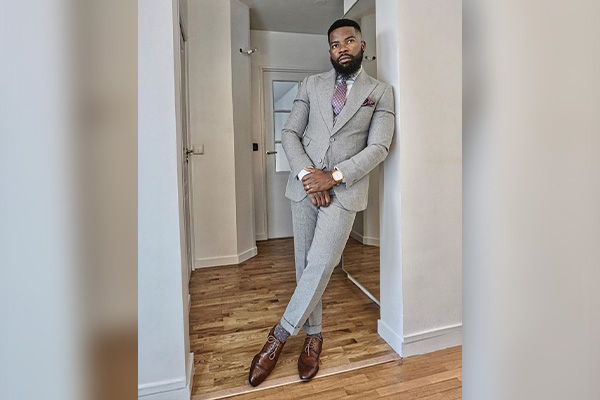 One of men's biggest mistakes is buying something simply because it's expensive or on sale. I've seen people buy a pair of shoes that were $1,000 just because they were on sale at 80% off.
That's not how you dress nicely! If you spend your money on clothing, do it right and buy something because you love it—not because someone told you that the brand is cool or that item is popular.
Don't let other people tell you what to do with your hard-earned money. Just because an item is expensive doesn't mean it will look good on anyone who wears it (especially not YOU). Remember: You must feel confident in what YOU'RE wearing for others to notice.
18) They are always well groomed
A nice-dressed man knows that looking good means paying attention to all aspects of his appearance, not just his clothes. So he keeps a clean shave and ensures his nails are shaped and clean. He styles his hair, wears cologne (if he wants), and even trims his eyebrows if necessary—all so he can look polished without even trying.
19) They know what works for them (and what doesn't)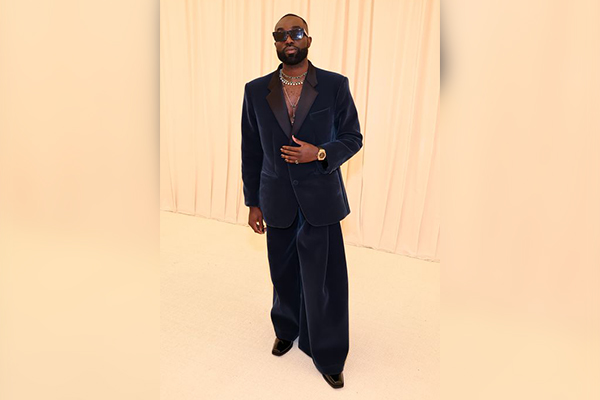 A nice-dressed man knows what suits him and how to put together outfits that look good on him. They understand that some colors work better than others on them and how different textures play off each other in an outfit (such as pairing a crisp white button-down with a silk tie).
He also takes into account how things will fit together in terms of proportions: if you're tall, don't wear pants or jackets that are too short; if you're short, don't wear pants or jackets that are too long.
20) They invest in their shoes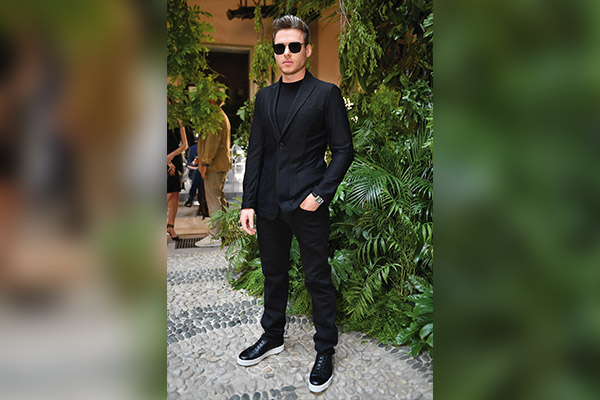 While it may seem like an unnecessary expense at first glance, quality footwear can make all the difference in how your outfit looks and feels overall—and it's not just about comfort either! Investing in high-quality shoes will help improve your posture and make you feel more confident when walking around town with those new kicks on your feet.
What should you not wear in your 20s?
In your 20s, you should avoid wearing anything too formal or casual. You want to look like a nicely dressed man, that means suits and ties should be reserved for special occasions like weddings and funerals, and t-shirts with relevant sayings on them are best left to college.
What is decent dressing?
Decent dressing is knowing what colors go well with each other and how to put together an outfit that makes you look like a nicely dressed man without being too flashy or loud. A decent dressing is wearing clothes that fit well and make you feel confident about yourself. 
Is dressing a personality?
Absolutely. A man's clothing choices are one of the most obvious ways to tell what kind of person he is. Some people like to wear suits, while others prefer jeans, but there are a few habits that almost all nicely dressed-men have in common. 
1. They wear clothes that fit them well
2. They pay attention to details like buttons and seams
3. They don't try too hard (i.e., they don't wear loud or flashy colors)
4. They wear clothes that reflect their personality.
Conclusion
Being a well-dressed man requires a great deal more than just putting on garments that fit reasonably well. To be considered well dressed, you should practice these twenty habits to ensure that you are looking your best at all times.