In the fashion world, dress codes play a very important role in helping us decide and shape our fashion choices. From formal and casual to black tie and white tie to business formal to semi formal attire, these are some of the most popular types of dress codes that people know of and follow in their daily life.
Among all these unique types of dress codes lies the smart casual dress code, which, safe to say, has caused a great deal of confusion among many people.
Smart casual can be best described as a fusion or blend of two separate dress codes: casual and formal. At one end, you have casual, and at the other end, you have formal. Smart casual is what you will find between these two dress codes, and it has picked up different features and elements from both.
What Is Smart Casual Dress Code Men?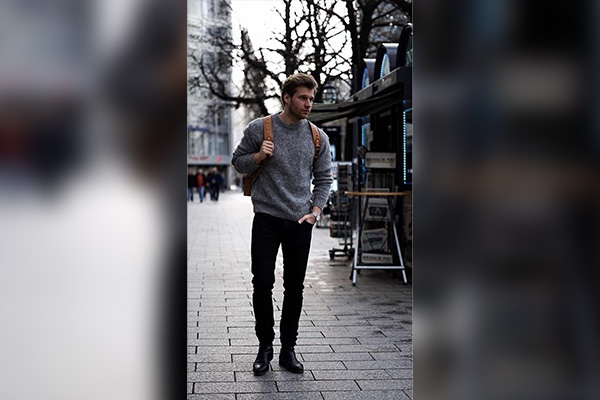 In simple terms, smart casual is "neat, conventional, yet relatively informal in style, especially as worn to conform to a particular dress code," as defined by the Oxford Dictionary.
Think of it as a stylish spin on your regular wear, casual clothing. As the term itself suggests, casual wear, is just a little more stylish than usual. To give you an example, a smart casual outfit can be anything that's less formal than a structured suit, but smarter, and more formal than a tracksuit.
Some key features of this dress code include neat, balanced pieces that aren't too formal, but still stylish enough. The end result is often a casual-formal outfit that's edging into something chic and stylish.
Smart casual clothing typically features materials like linen and cotton, which are also commonly found in Japanese fashion.
Smart Casual Dress Code for Men
Smart casual fashion for men is all about elevating and enhancing men's outfits casual with the help of added accessories or clothing items such as cufflinks, belts, blazers, hats, loafers, and collared shirts, to name a few. It's also about dressing down your formal pieces so as to not appear too formal or overdressed.
There are a few important things to keep in mind when opting for a smart casual look such as:
The fit is the most crucial element for the perfect smart casual outfit because the wrong fit can ruin the overall style.
Darker tones are given preference over lighter ones because the former has a more prominent 'dressy' element as compared to the latter.
Layering is key in smart casual fashion given how it opens room for creativity so for instance throw a nice blazer over your shirt and finish the look with a warm winter scarf. 
Since 'smart' is the focus here, it is important to create polished and neat looks by ensuring that your clothes are properly pressed and wrinkle-free, shoes are polished and shiny, ties are knotted to perfection, and other such little details.
Lean more towards 'smart' than 'casual' in terms of your choice of clothing because, well, as they say, it's better to be overdressed than undressed!
Smart Casual Vs Casual Wear
If you are still wondering to yourself, what is smart casual, perhaps, this comparison between casual wear and smart casual will help give more clarity.
The most basic and prominent difference between the two is that casual wear is more of a daily wear style of clothing and is ideal for informal occasions. On the other hand, smart casual suits both informal and formal occasions, primarily because of that added 'smart' element.
Another difference between casual and smart casual comes in terms of the occasions for which they are best suited. A basic casual outfit for men is jeans and a t-shirt. You can wear this to your casual outings with friends, the grocery store, and shopping trips, for instance. 
On the other hand, smart casual caters to occasions like business meetings, parties, and family lunches, but can also be worn to informal and casual events.
Lastly, casual clothing has a more relaxed, laidback, and comfortable vibe. Smart casual is all about chic, neat, polished, and appropriate looks that are properly aligned with the theme or the requirements of a given occasion.
Creating a Smart Casual Attire From Scratch — Modern Men's Checklist
While the code for a smart casual dress for men may have led to confusion among people, one can't deny that it's a highly versatile style of clothing and leaves a lot of room open for creativity and experimentation. 
It's all about mixing and matching your daily wear outfits with stylish clothing pieces and items. The further addition of accessories gives the ideal opportunity to enhance your outfit and give it a great finish.
The best part about smart casual clothing is that you are likely going to find all the essentials in your wardrobe without having to invest in new ones!
We've rounded up a short guide and checklist on how to create smart casual outfits for men from scratch to help every modern man choose their favorite picks from the lot!
Smart Casual: Button Up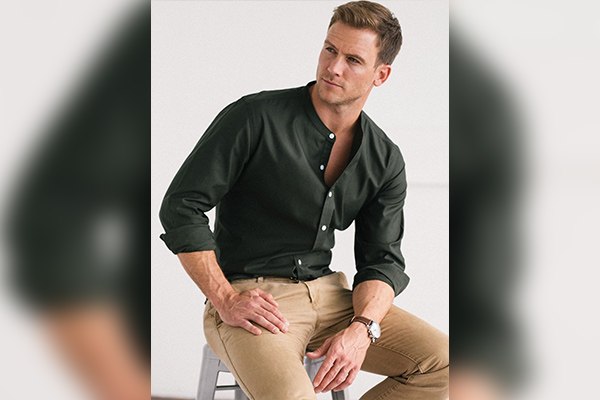 Nothing says smart casual better than a classic button-up shirt. The versatility of this men's smart casual wardrobe staple is undeniable. You wear a button-up with a pair of jeans and you've got casual, you pair it with a blazer and pants and you have smart casual!
From parties to formal dinners to interviews, a button-up shirt rises up to any and every occasion which is exactly why you are likely going to find a variety of button-up shirts in different colors and patterns in almost every man's wardrobe. 
Smart Casual: Blazers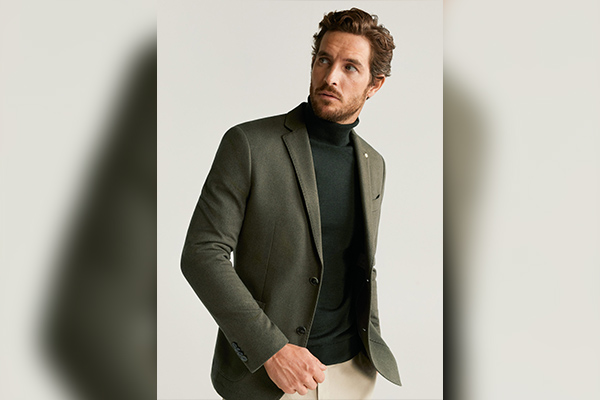 Mens smart casual outfits are simply incomplete without a nice, solid-colored blazer. Like the button-up, a blazer is another wardrobe essential for men that makes the ideal smart casual attire.
Think of a blazer as the sartorial hero of men's wardrobes; throw a blazer over your t-shirt and chinos and you've managed to create a classic smart casual outfit.
Blazers are also a key element of androgynous clothing which makes it an ideal clothing item for modern smart casual female attires as well.
Smart Casual: Footwear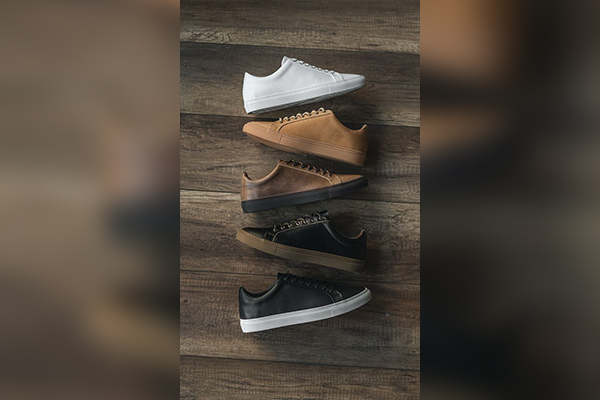 From derbies to oxfords to dress shoes to brogues, these are some of the hallmarks of smart casual footwear for men.
Sneakers, in particular, have been gaining significant popularity given their obvious versatility and are now paired with semi-formal outfits to achieve a look that is both smart and casual at the same time.
These shoes make the ideal smart casual men's footwear and you can expect a great degree of latitude in terms of pairing different types of shoes with your outfits.
The right shoes can be all the difference between a formal look and a casual one.
Smart Casual: Pants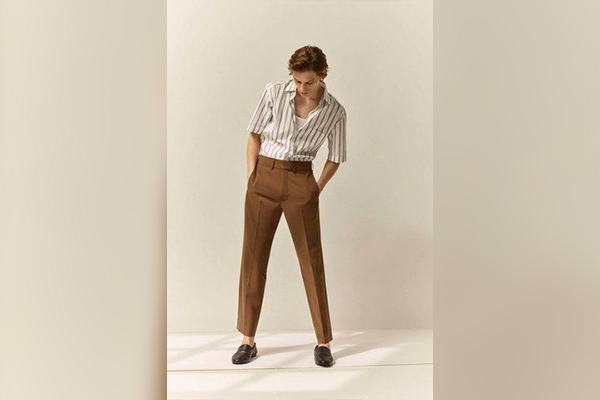 You can never have enough pants, can you? Pants are one of the most basic wardrobe essentials and of men's smart casual outfits. Interestingly, pants are also a big part of the smart casual female dress code for women.
The ultimate beauty of men's pants is how versatile they can be. You can wear the same pants in different ways to create so many unique looks!
When it comes to smart casual pants, chinos are at the absolute forefront. Corduroys and linen pants are two other great options if you want to add a casual yet smart touch to your outfit.
Smart Casual: Accessories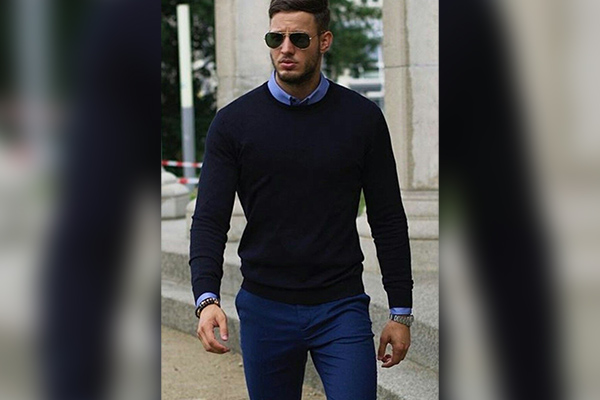 There's no better way to enhance a smart casual outfit and add a touch of style to it than with accessories.
There are so many ways to accessorize an outfit that help accentuate your personal style. Some of the most common and popular men's accessories include belts, pocket squares, hats, a nice watch, and ties, to name a few.
During the day, sunglasses are the ideal accessories to pair with smart casual menswear, but when attending a dinner or a nighttime event, a nice belt, a colored pocket square, or a cool watch can give your outfit a new look.
Men's Smart Casual Outfits
Once you have all the essentials in place from blazers and collared shirts to oxfords and chinos, it's time to bring them together in unique ways to create the perfect outfit for each occasion.
A great thing about smart casual dresses for men is they are ideal for so many different occasions and you can easily mix and match different items to make them event-appropriate.
Work Wear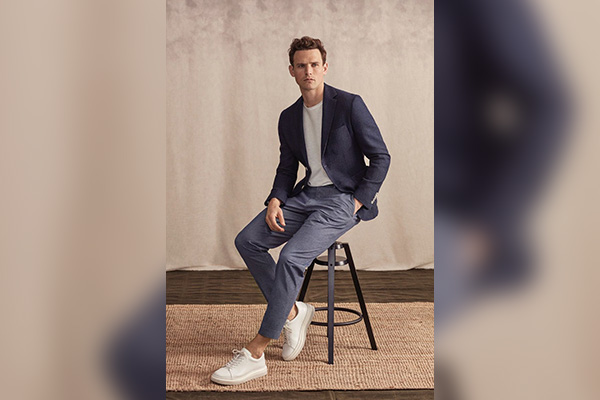 In the work and business context, men's smart casual outfits can include anything from chinos and blazers to button-down shirts and derbies. 
Workwear doesn't necessarily mean formal and stiff business suits, but if you are looking to create a smart business casual look with a subtle formal touch, you could opt for an unstructured blazer, chino pants, and a checkered collared shirt.
The concept behind men's smart casual outfits for work is to keep them neat, and sharp and draw a line between overdressing and underdressing.  
Corporate Meetings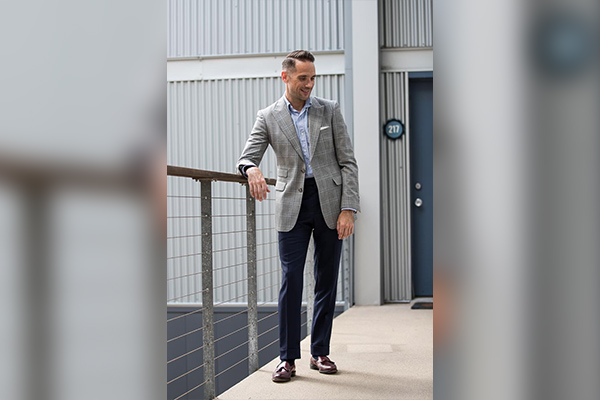 When you think of outfits for corporate meetings, the first thing that comes to mind is a formal suit, shiny polished dress shoes, and styled hair. 
While that is a classic business meeting look, it doesn't always have to be that. You can still wear something smart casual and ensure that it's in line with the overall work culture.
You can create the perfect corporate look with a solid button-down collared shirt, dress pants, a nice blazer, and a pair of oxford shoes. Add a tie or a novelty cufflinks to your outfit and you are good to go!
Business Dinners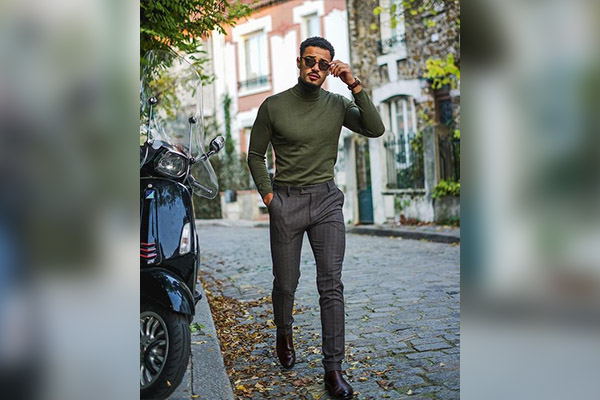 A business dinner is one occasion where you can make full use of the room for versatility that comes with the smart casual dress code for men.
For starters, avoid sneakers and jeans for a business dinner and replace them with loafers or derbies, chinos, corduroy pants, or well-pressed slacks, respectively. You can pair them with either a combination of a polo shirt and a blazer or a classic white collared shirt.
While business dinners are generally considered to be quite formal, you can still spin your own smart casual touch on your outfit while maintaining a balanced look.
Family Lunches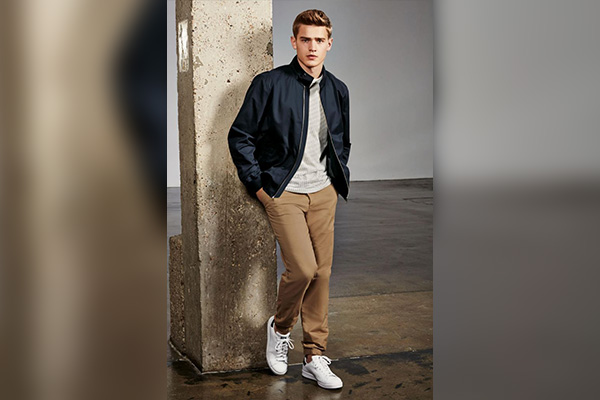 Casual wear and family lunches go hand in hand considering how they present the perfect opportunity to dress casual men with just the right amount of style.
A family lunch calls for something simple yet stylish such as jeans or trousers, paired with your favorite sneakers, and a plain or textured t-shirt. Depending on the weather, you can also opt for a winter sweater or a bomber jacket. Another great option to consider during the winter season is a leather blazer, another wardrobe essential of the 90s fashion.
Anniversary Party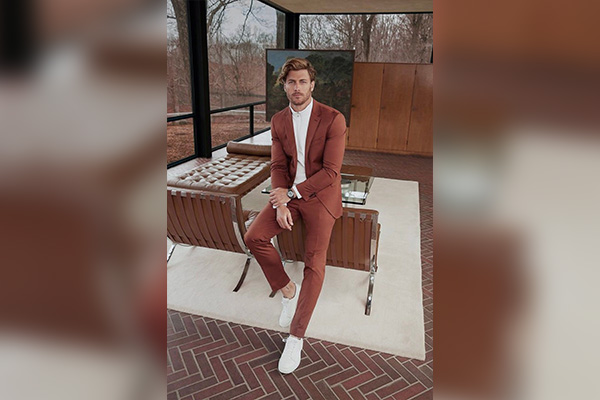 If you are looking to add some charm to your smart casual outfit, an anniversary party is ideal for that!
An anniversary party means taking your wardrobe choices up a notch since the occasion calls for it. Some great smart casual options for such a party could be a plain solid-colored dress shirt with formal trousers and perhaps a blazer to finish off the look.
You could even opt for a bow tie to add a touch of sophistication. Interestingly, this particular look also makes the perfect cocktail attire for men considering the wonderful blend of grace and chic.
Graduation Celebration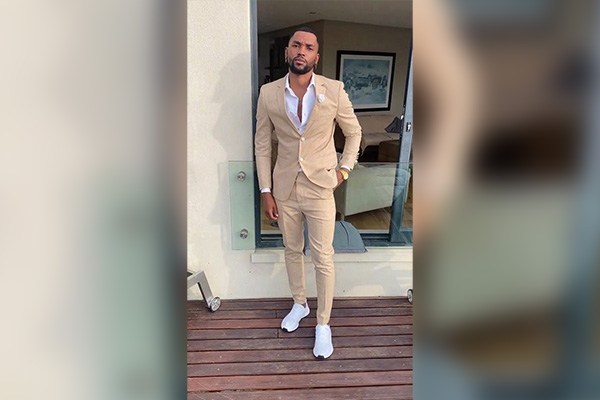 Looking for a reason to dress up? Wear a nice suit at a graduation celebration!
An unstructured suit, in particular, is the ideal smart casual outfit for such an event since it comes with thin shoulders, minimal canvas, and a casual-formal look to it. You can add a tie as well if you really want to dial your outfit up a notch for the graduation celebration. 
In terms of footwear, complete the look with loafers, oxfords, or derbies, whichever you have to create a nice balance. Lastly, you can also add a touch of bling with some nice cufflinks. 
FAQs – smart casual dress code men
What is the difference between casual and smart casual?
Casual and smart casual are two of the most popular types of dress codes, each with its own unique features to offer. Casual refers to all those clothes and outfits that you wear on a daily basis such as jeans, t-shirts, sandals, and sweatpants, for instance. Smart casual, on the other hand, is an extension of men's casual dresses or outfits and includes some casual wear items too, but with added style and elegance. For instance, wear your go-to jeans and t-shirt with a formal-looking blazer, or pants and a collared shirt with a pair of polished dress shoes. 
What are smart casual jeans?
Smart casual jeans are a men's wardrobe staple which you are likely going to find in multiple quantities in every man's wardrobe. Jeans are comfortable, easy to wear, super versatile, and can be paired with different types of tops.
Any tailored jeans fit in dark blue shades is the ideal smart casual jeans option for both daily wears as well as for different events like lunches, dinners, family get-togethers, etc.
Is a polo shirt smart casual?
A polo shirt is like an upgrade of a regular normal t-shirt, with the addition of collars and buttons in the front, offering a great way to smarten a casual clothing item. Polo shirts are generally worn as a part of smart casual attire and they look absolutely stylish with chinos and corduroys. However, for many people, polo shirts are akin to t-shirts and fail to qualify as something both smart and casual, so it all comes down to your personal preference.  
Concluding Our Thoughts on Smart Casual
It is interesting to see how offices and workplaces have picked up on the trend of smart casual clothing as well, bringing a transformation in workplace fashion. 
Smart casual is trendy, stylish, and versatile, to say the least. It's simply like adding an elevated touch to your casual outfits with the help of your formal clothing items, creating the ideal blend of what's not just casual, but also super stylish at the same time. 
For those who wonder how to look rich and stylish, smart casual clothing is the way to go!