When you're going to a concert, what do you wear? Yeah, the question isn't as easy as it sounds. There are many things to consider when picking an outfit, like comfort, style, artist, and venue.
There are so many options out there that you don't know where to start or what pieces will be perfect for your body type.
If you're looking for a way to embrace your inner concert-going self, you've come to the right place. This article will help you look good and have a crazy time at your next concert with some great concert outfit ideas. Some rules can guide you in your search for concert wear, whether you like pop music, rap music, or metal concerts.
Rockstar Style Concert Outfit
When you want to look like a rockstar, what's the first thing that comes to mind? Is it a leather jacket? A guitar? Maybe it's more of a glam thing—maybe you're thinking of rhinestones or sequins.
But try out something different. A graphic t-shirt, sleek leather pants, and some bright, matching boots or some tan boots in a contrasting color can keep your rockstar vibe. You can rock this style, whether it's a metal concert, pop show, or electronic festival.
Bohemian Sport Style Concert Outfit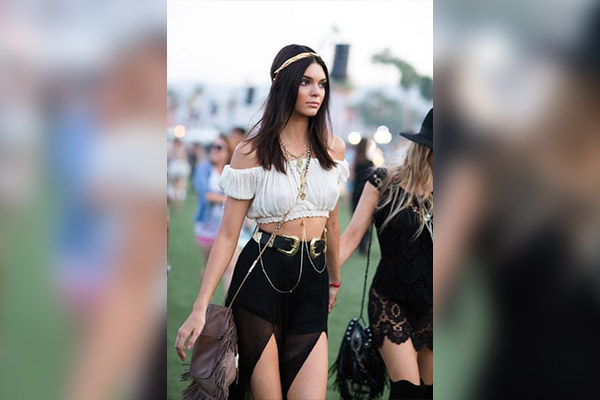 If you're going to a festival, rap concert, reggae concert, or R&B show, you must dress the part. And what's better than dressing like a hippie? The best way to show off your festival style is by mixing in a little bit of the unexpected.
A scarf-style top and distressed jeans are excellent options for modern smart casual females. The gold hoop earrings and retro sneaker add just enough edge to make this look perfect for an outdoor concert.
The 70s Inspired Concert Outfit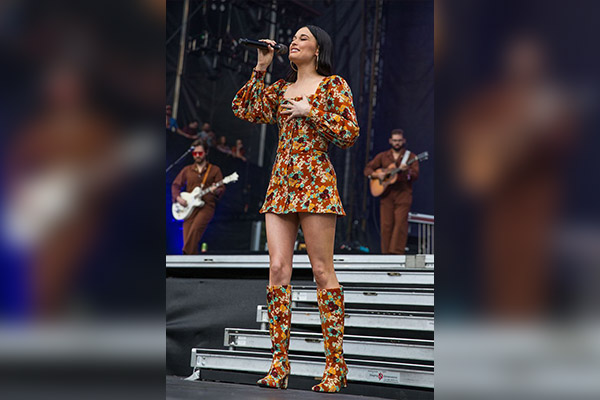 If you are looking for a 70s fashion outfit, opt for a crochet top. You can channel that vibe with a crochet top, and cut-off denim shorts look. It's perfect for a daytime show, country concert, or outdoor festival!
They're sexy, casual, and easy to move around in—just what you need to dance with all your friends when it comes time. Do not forget to add bangles or hair bands, sunglasses, and cute sandals—and you're ready to go!
Glam Rock Concert Outfit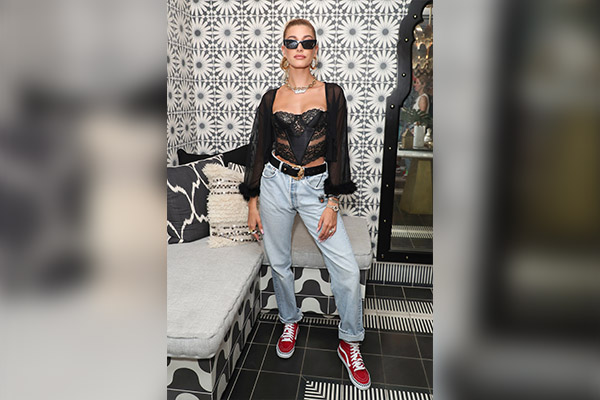 Glam rock is a perfect look for a pop concert or rock show. If you want to channel your inner Tina Turner, this outfit is for you!
First, pair your leather pants with a gold lamé top and stiletto heels decked in rhinestones. Then, add some extra flair with a sequined purse and a dazzling earring set. Finally, finish your look with bright red lipstick and plenty of eyeliner.
90s Fashion Concert Outfit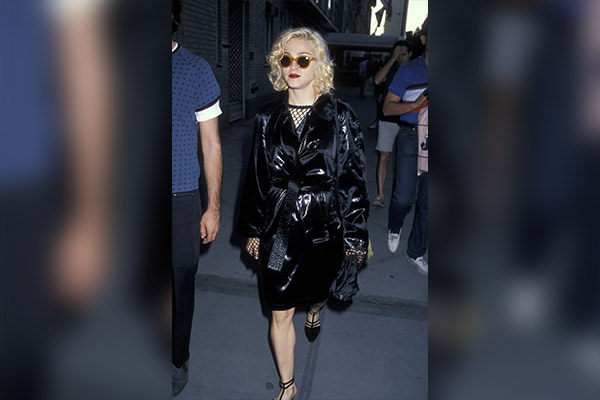 Do you know what's cool? The 90s fashion. 90s music was the best, and so were the clothes. You can still pull off those cute outfits today.
Floral mini dresses are one of the most iconic pieces that come to mind when we think about that era. You can wear it with some cute golden sneakers or even some boots. Make sure you've got your hair in a big ponytail and a bit of lip gloss.
Out-Of-The-Box Concert Outfit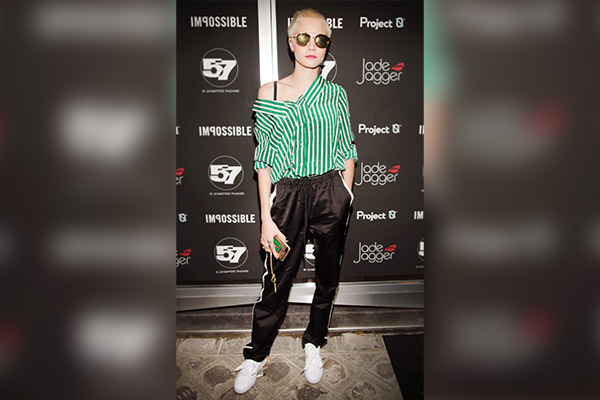 Your favorite band is about to take the stage, but you don't have time to dress up. It's where an off-the-beaten-path outfit comes in handy! Try styling loose jeans with a padded shoulder top and an oversized knit. Then add some slouchy boots and finish it off with a chic bag that matches the color of your shirt.
It's easy enough to throw on before you head out the door, but it still looks put together enough to make a statement at any concert venue!
Country Chic Concert Outfit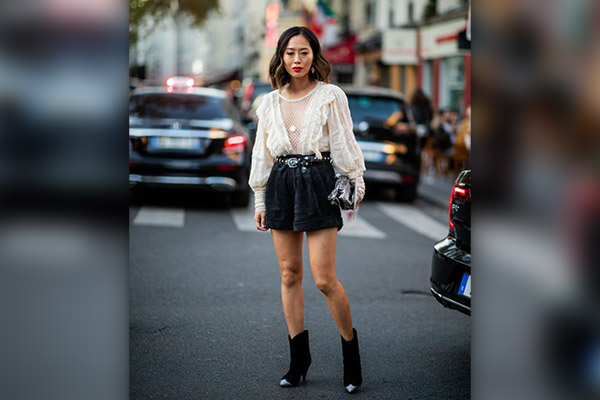 If you want to look like a country star, choose a patchwork blouse; a chambray or denim button-up will do the trick.
Next, add high-rise black denim shorts and knee-high leather boots for a comfortable western feel. Finish it off with a western-inspired belt and a fringe purse!
Festival Style Concert Outfit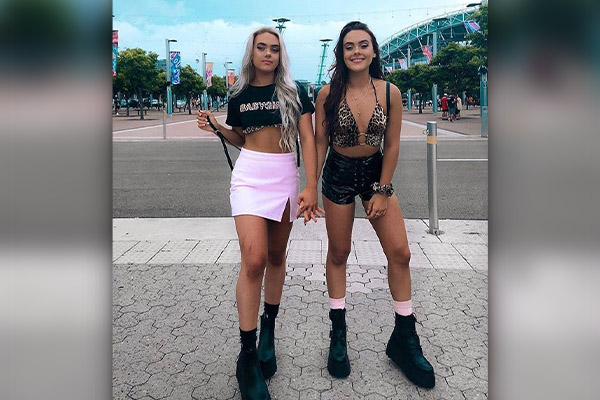 Festival Style is a great way to show off your style and let everyone know how much you love your favorite artists. Inspired by date night outfits, this Festival Style combines prints, textures, and colors.
The asymmetrical denim mini skirt is just what you need to make your look pop. Pair it with a padded tee, belt bag, and Western-inspired boot for a look that's sure to turn heads!
Grunge Style Concert Outfit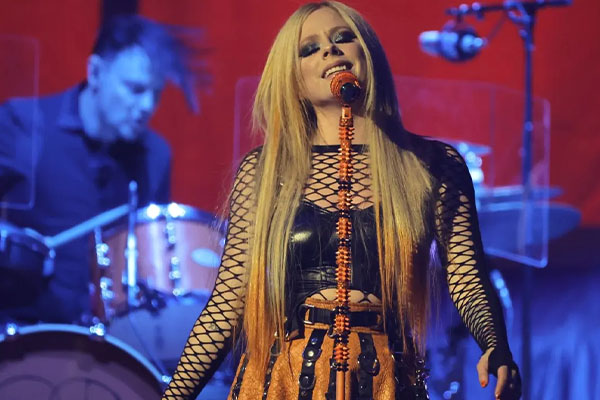 This '90s-inspired grunge style is all about the details: a little corduroy, a little bit of leather, and many layers.
Wear a black knit tank top layered over a flannel shirt, add some rise cargo trousers, and finish with sandals with cord and lambskin detailing.
All Leather Concert Outfit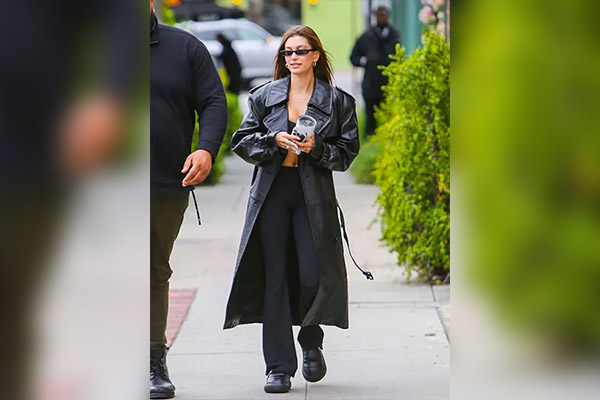 Pick out your sexy, sleek leather jacket. Make sure it has
An excellent extended cut and a soft texture that will make you feel like a movie star. Then, wear it with some super-short shorts or a mini-skirt (the shorter, the better!). Finish off your look with some knee-high boots or heels for maximum sex appeal.
Y2k Concert Outfit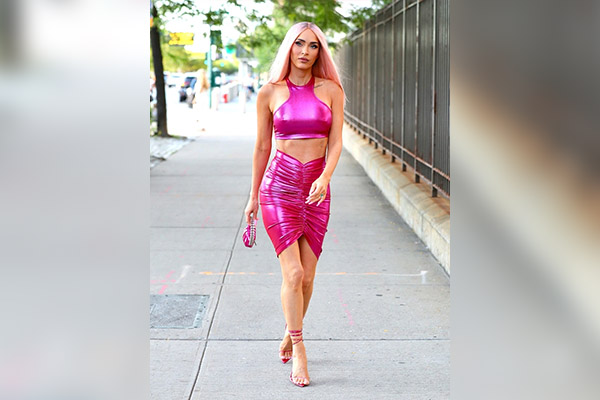 It's time to get on with Y2K Fashion!
Start with a classic tank top and midi skirt combo. Then add in some layered necklaces for that extra vibe. Finish with intricately double french braids for a look that will take you straight back to the turn of the millennium!
All Black Concert Outfit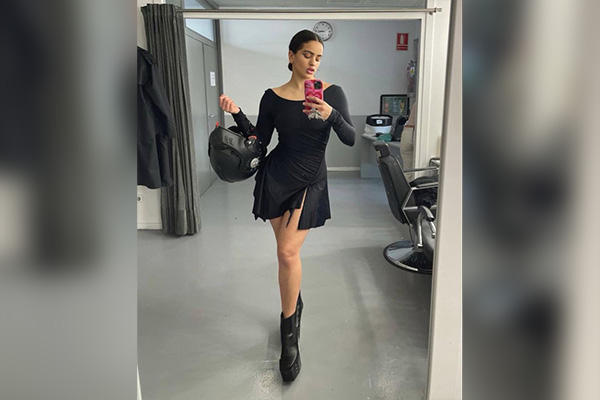 You can't go wrong with an all-black outfit. Put on your basic black T-shirt. Then layer it with black denim cut-offs and add some rockstar edge with a studded belt. Finish it off with an oversize blazer and diamond earrings! Metal links can also help you slay your all-black concert outfit look.
Vintage Style Concert Outfit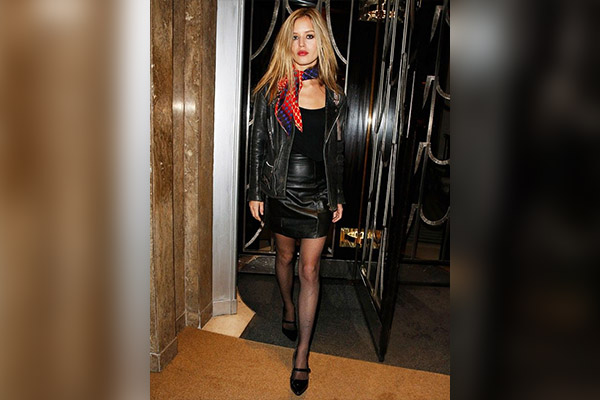 If you're looking for a vintage-inspired look that's super easy to pull off, grab an extra-long tee and some slouchy combat boots. Then, pair them with a black mini-dress and some sheer fishnet tights. Finish your outfit with gold and silver jewelry for an authentic vintage moment!
Sparkly Concert Outfit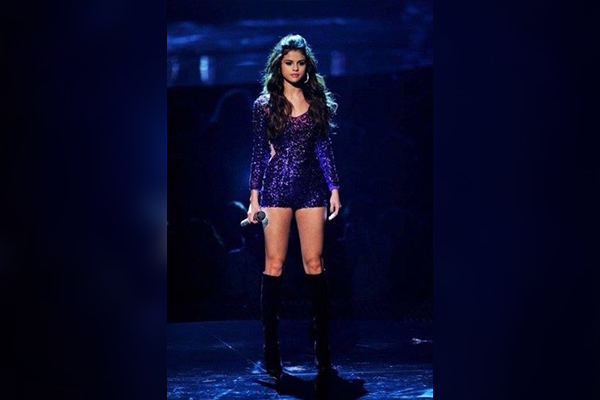 If you want to stand out at EDM concerts, there's no better way to do it than with a Bella Hadid outfit. The black bustier top, black elbow-length gloves, and sparkly thigh-high boots are all things that you can use to create an edgy look. If you want to make it even more unique, you could try adding some jewelry or accessories that match the color of your skirt or boots!
Cool Denim On Denim Concert Outfit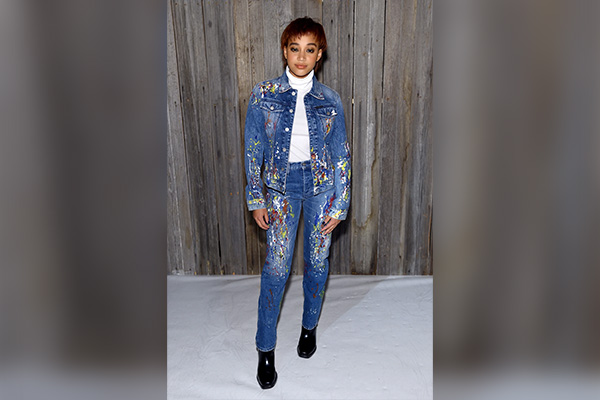 Denim on denim is a look that has been around for a while and will always be in style. This aesthetic summer outfit is casual and comfortable and can be dressed up or down depending on where you're going and how fancy you want to feel. You only need a denim jacket and denim shorts. If you want to add a little pop of color to your outfit, try pairing your dark blue denim with a bright yellow shirt or some red accessories. Add some glitter polish, and voila! You're all set to rock the concert!
What to Wear At A Concert? – Things To Consider Before Looking Out For Concert Outfit
Concert outfit ideas are of no use until you consider these factors:
The Venue
The venue you're considering seeing your favorite band in is likely the essential factor when choosing an outfit. Is there any strict dress code, or will anything go? If so, what kind of crowd do they draw? Are there a lot of people who are dressed up or more casual? Do men wear jackets, or is it all about the t-shirt and jeans?
The Weather
If you're going to be outside on a hot day, consider wearing layers that can easily be removed if needed. If you're going to be under the lights at the concert venue or in an air-conditioned room, think about what kind of fabric will keep you warm without sticking to your skin or making you sweat too much (cotton shirts and pants are usually good choices).
Type of concert
Think about the kind of music you're going to hear. If it's a fast-paced, energetic set, you might want to consider pants that are easy to move in and comfortable shoes. If it's a more laid-back performance, think about what kind of mood the artist is trying to create with their music—and then try to dress accordingly!
Sitting arrangement
Consider where you'll be sitting. If you're going to be upfront and center, you might want to opt for something that won't get in anyone's way—like flats or sneakers! But if you're planning on sitting in the back or somewhere else off to the side, go ahead and wear those heels! It's your concert, after all.
FAQs – What to Wear to A Concert
How Should I Dress For A Concert?
You also want to consider what music is playing at your concert venue and what will happen there. Are people mostly dancing? Are they sitting down? Is there going to be any moshing? If so, don't wear anything too delicate!
Wear something that makes you feel confident but also comfortable. A cute sundress or skirt is always great for this event, but pants can also work.
What Pants Should You Wear To A Concert?
The best pair of pants for a concert is a pair of jeans. Jeans are versatile and can be worn with almost any type of top. You can get them in different washes, from light to dark, and even distressed and ripped. They're also comfortable and easy to move around in, which is perfect if you're planning on dancing.
What Do 40-Year-Olds Wear To Concerts?
 Embrace your age and wear something that makes you feel confident. Keep the outfit simple. No crazy prints or designs; stick with solid colors in simple silhouettes. This will help keep things looking streamlined and not too extra. Wear flat shoes instead of heels or wedges if possible.
Bottom Line
So there you have it, a quick rundown of some of the best outfits for concerts. I hope this guide helps you find your perfect look for that big show!
If you're still having trouble finding the right outfit to wear to a concert, remember that the most important thing is to be yourself! Wear clothes that make you feel confident and comfortable. If you love prints and patterns, go for it! If you prefer solids and solids with a bit of texture, rock it! It doesn't matter what anyone else thinks—you must do what makes YOU happy.