The 90s may be long gone, but that doesn't mean you can't party like it's 1999. Why do we say this? Because there are so many 90's themed parties happening all over the world every single day! If you're planning on attending one of these 90s parties then you might have some questions about what to wear to 90s party.
Keep reading below to learn more.
90s Party Outfits
The 90s were an exciting time for fashion. We saw the rise of grunge, hip-hop, and rave culture. Women and men alike were experimenting with new styles and wearing what they wanted without fear of judgment.
For those of us who are looking to relive the 90s hip-hop fashion in full force, what better way than by dressing up in some classic outfits? The 90s had some amazing style trends that we still see today but with a modern twist, because 90s trends coming back!
What To Wear To A 90s Party For Males
No one wants to be the guy who shows up in a suit and tie.
If you're going to a 90s party, you've got to dress the part. And that means rocking some of the best 90s-themed party outfits for guys. 
But what to wear to a 90s party males?
What makes a good 90s outfit? If you ask us, it's all about mixing and matching your favorite trends from the decade. You can't go wrong with a classic grunge look—think flannel shirts and ripped jeans—or a more casual ensemble inspired by skaters and surfers. But we also encourage you to think outside the box! There are so many fantastic looks from this era that have been forgotten or overlooked, but they deserve another chance at being worn out in public again!
We've put together some of our favorite looks from this time period, so get ready to get nostalgic!
Oversized Denim Jacket and Sweater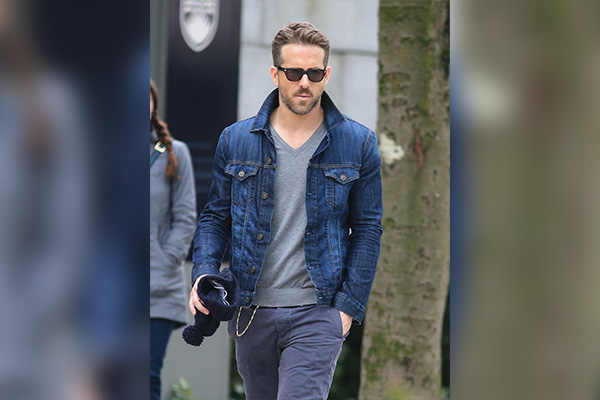 The first thing that comes to mind when we think about what to wear to a hip-hop 90s party is a pair of oversize denim jackets paired with a sweater. This look is great for parties because it's comfortable and easy to wear—you can just throw on your favorite pair of jeans and top it off with this classic combo.
The 90s were a time of big hair, even bigger clothes, and lots of attitudes. If you're looking to channel your inner grunge rocker, then this outfit is perfect for you!
Leather Jacket and Turtleneck Combination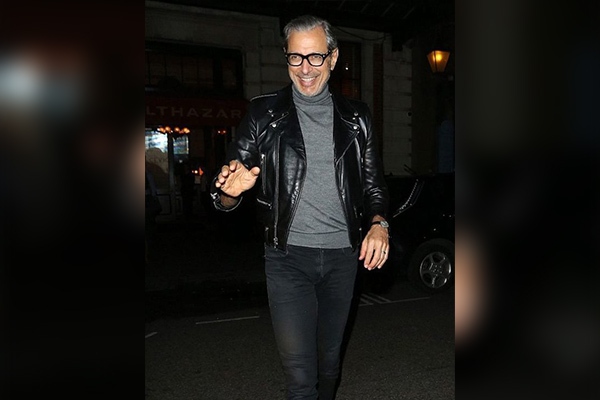 A leather jacket and turtleneck are a great way to look like you're ready for the 90s fashion for men. It's a simple outfit that will make you feel like you're ready to take on anything. The combination of leather and turtleneck can be worn in multiple ways, so it's easy to get creative with this one!
Athleisure Wear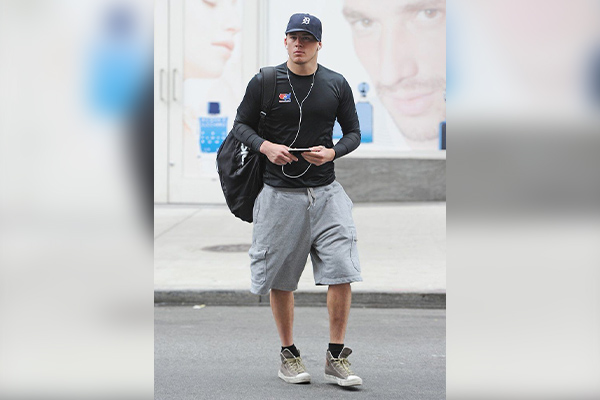 Athleisure wear is one of the best ways to get your 90s to look right. From baggy shorts to loose-fitting pants, you can dress up your athleisure wear with a tee and sneakers, or add a hoodie and some sneakers for an even more 90s look.
If you're not into the idea of wearing your workout clothes out on the town, there are plenty of ways to dress up your athleisure wear. Try adding a sports jersey and some high-top shoes for an authentic sports look, or mix in some athletic shorts with a button-down shirt and some sneakers for a preppy vibe.
Turtleneck and Flannel Combo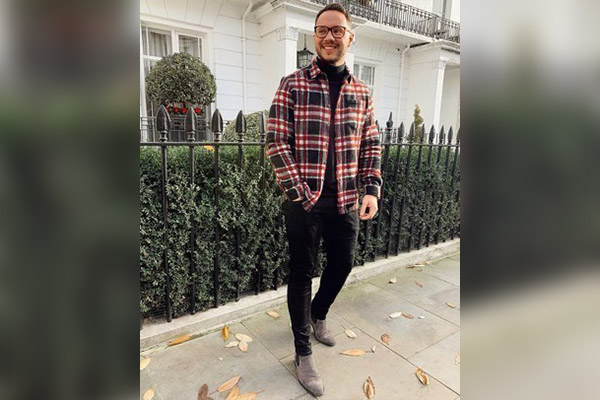 If you're looking for 90s attire for a party that will never go out of style, it's hard to beat the turtleneck and flannel combo. The turtleneck is a timeless piece that goes with everything—and we mean everything. 
And then there's the flannel. If you've never worn flannel before, now is your chance to give it a try. Flannel shirts are soft and warm, and they instantly transport you back to simpler times—and those were good times, right?
Bomber Jacket and a Strapback Hat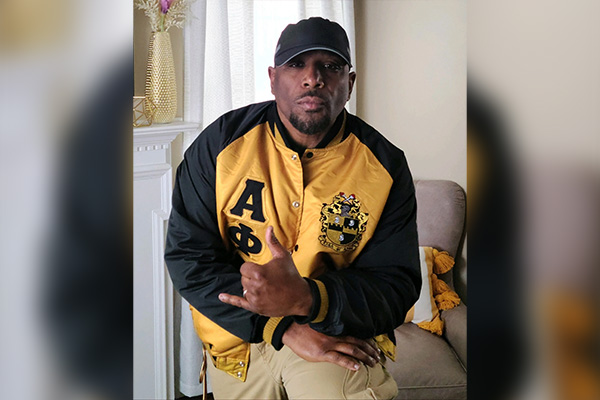 The bomber jacket is a classic piece of 90s clothing that has stood the test of time. This coat is made of nylon or polyester and has a zipper front with two or four pockets. The collars are usually high and square, but can also be v-shaped.
The strap-back hat is another essential part of the 90s style. These hats have no visors at all and have straps that cross over each other in the back. The straps are adjustable to fit any size head, so they'll work for anyone!
Sweatshirt with a Bucket Hat
The classic 90s look is back, and it's bigger and better than ever! Pair your favorite oversized sweatshirt with a bucket hat to get the ultimate 90s look. If you're feeling bold, try adding some bright colors or patterns to your outfit for an extra pop of nostalgia.
90s Overalls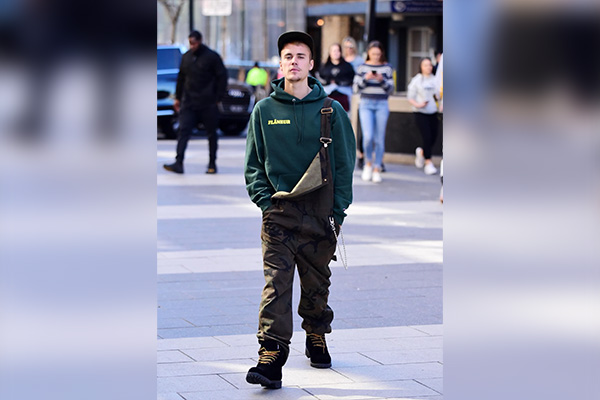 The 90s were all about the overalls. You could wear them with a t-shirt and sneakers, or with a flannel shirt and some boots—either way, it was going to be an outfit that people remembered. You can still find some of these styles at vintage stores if you want to go with something more authentic, or just get a pair of modern ones!
90s Theme Party Outfits For Females
When it comes to 90s makeup, costumes, and outfits, you don't have to look too hard to find inspiration. If you want to dress up as iconic 90s characters, like the Spice Girls or Mighty Morphin Power Rangers, all you need is a little bit of imagination and some basic clothing items. However, if you want something more unique and creative, you might have a little trouble finding ideas.
That's why we've put together this guide on what to wear to a 90s party—so that even if you're not sure what to wear, we can help with that!
Let's see some of the 90s theme party outfits for females!
Go for a Patterned Party Dress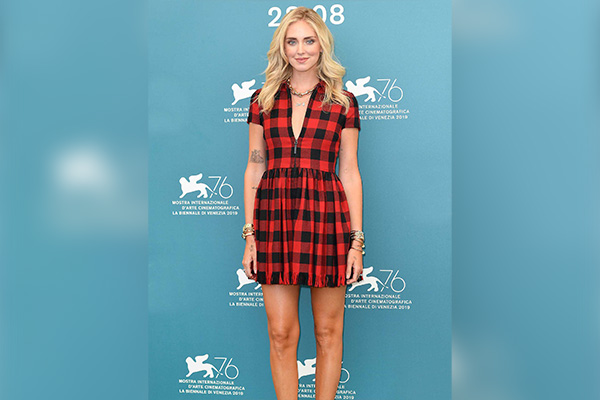 Patterned party dresses are a great way to channel your inner 90s style, and they're perfect for any 90s party. Whether you want to go for a colorful, bold pattern or something more subtle, you'll be able to find something that fits the occasion.
If you love bright colors, consider choosing a dress with an eye-catching pattern, like stripes or polka dots. Or if pastels are more your thing, look for options with floral patterns or small geometric designs. Just make sure that whatever you pick has an interesting texture—whether it's shiny or matte—to keep things from looking too bland.
Channel Your Inner Spice Girl with a Babydoll Dress and Platforms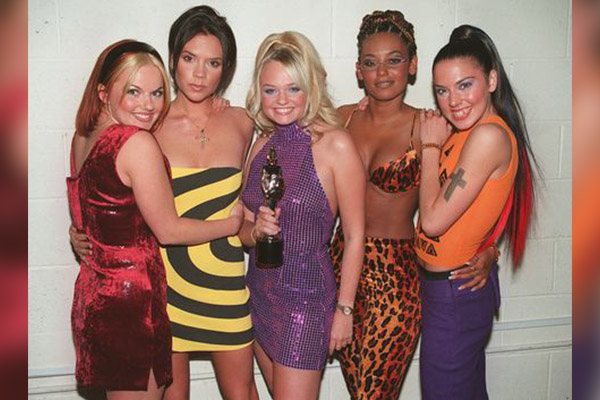 If you're looking for a way to channel your inner Spice Girl, look no further than a classic babydoll dress and platform heels. The best part about this outfit is that it's so easy to throw on and go, yet it has all the attitude of an iconic 90's pop star.
To complete your look, add some lace gloves and a choker necklace with some flashy earrings. You can also throw on a jacket or cardigan if the weather gets chilly—you want to look fierce but still stay warm!
Go for the Colorful Slip Dress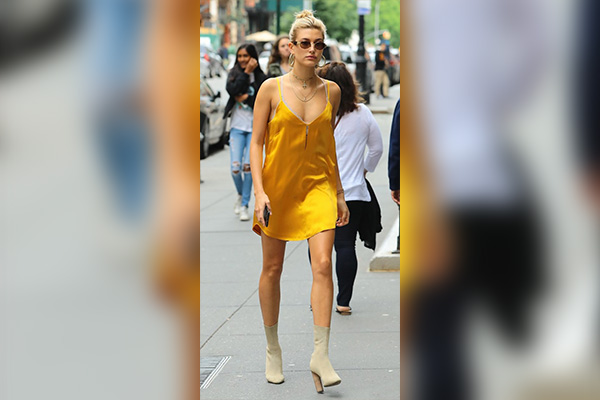 Slip dresses have made a comeback in recent years and are one of the most popular 90s outfits for women. If you want to go all out, you can find a neon green or purple one. For something more subdued, choose a pastel shade like baby blue or mint green. The best thing about this type of dress is that it's comfortable and easy to wear. So, if you're planning on dancing all night, this is the outfit for you!
Or a Subtle Slip Dress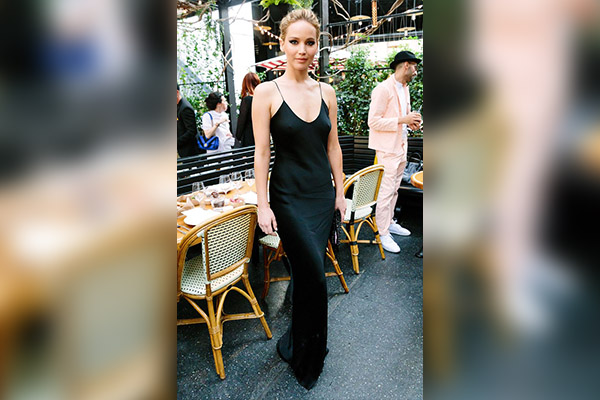 A subtle slip dress is a great way to show off your love of the 90s while still looking classy and stylish. The dress can be made out of any fabric, but satin or silk will look especially good. You can also choose a color that matches the theme of your party, such as red or blue. When choosing a dress style, keep in mind that some of the most popular dresses from this era were short-sleeved and had high necklines.
Put on the Denim Dress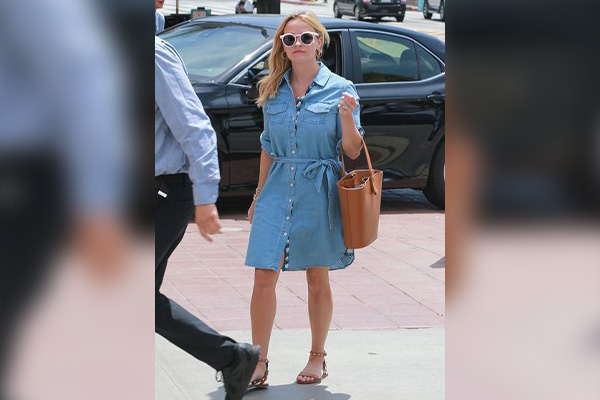 If you're going to a 90s party, there's nothing better than putting on a denim dress.
The denim dress is a classic for a reason: it's comfortable, flattering, and can be paired with almost anything.
There are lots of different ways to wear the denim dress depending on your style and personal preferences. You can go casual with sneakers and a cropped t-shirt, or dress it up with heels and pearls. Either way, the denim dress will look great!
Crochet Dress is Trendy as Ever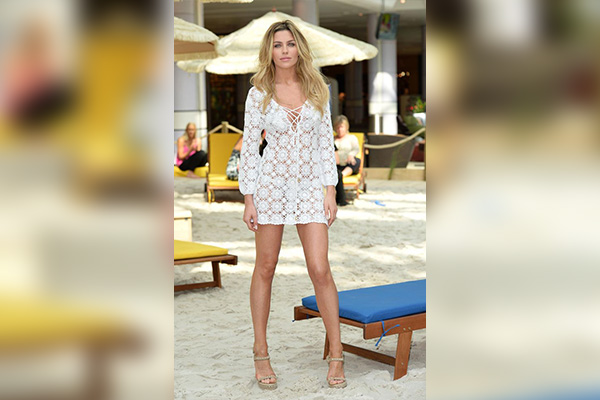 If you're looking for a 90s fashion for women, then you'll want to rock the crochet dress. This dress is one of the most iconic looks from the 1990s and it's still popular today. You can find crochet dresses in any color and style, so it's easy to find something that matches your personality. Crochet dresses are also very comfortable, so you'll be able to dance all night!
Make a Statement with Checkerboard Print
Checkerboard print is the perfect way to make a statement and stand out at a 90s party. You can pair it with a simple blazer or a graphic tee, and it'll be sure to turn heads!
If you're looking for an outfit to wear to a 90s party, checkerboard print is one of the hottest trends right now. It's best paired with simple pieces like black pants and a white top.
What To Wear To A Black 90s Party
If you're going to a 90s party, you know it's going to be lit. But what to wear to a 90s party?
The best way to dress for a black 90s party is to just go all out. Anything goes in the 90s, so don't feel like you have to hold back on your outfit. There's no such thing as too much glitter, too many jewels, or too much color.
Bright Prints and Neon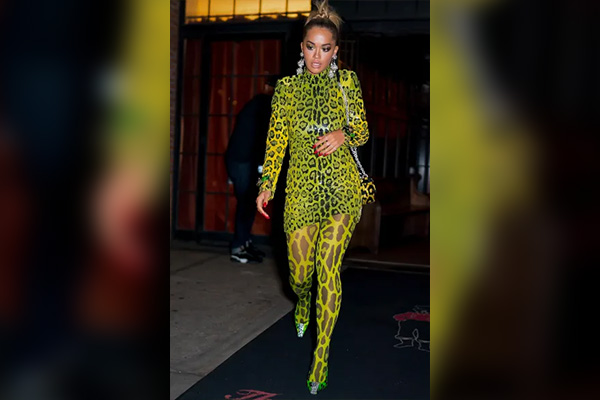 The 90s were all about bright colors, so you can't go wrong with a bold print. The best part is that you can get away with it without looking like you're trying too hard.
Most people associate the 90s with grunge music, but there were also plenty of hip-hop artists who rocked out in suits and ties and had their own style—think Will Smith's Fresh Prince look or Tupac Shakur's signature bandana. This outfit is an easy way to channel your inner rapper: just add some aviator sunglasses and some gold chains for extra swagger. You'll be ready for any 90s party!
Denim on Denim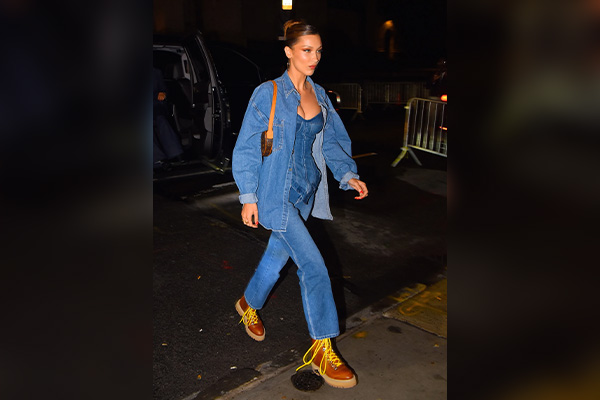 Remember when everyone wore their denim jackets over their jeans? It was so cool, and you should totally do it again. The best part is that you can wear any kind of pair of pants with your denim jacket—jeans or leggings or even shorts!
If you want to keep things classic, we recommend a cute crop top with some high-waisted jeans and a long sweater tied around your waist. Just make sure to add a pair of platform sneakers and some jewelry made out of beads—they'll make any outfit look cool as heck.
Overalls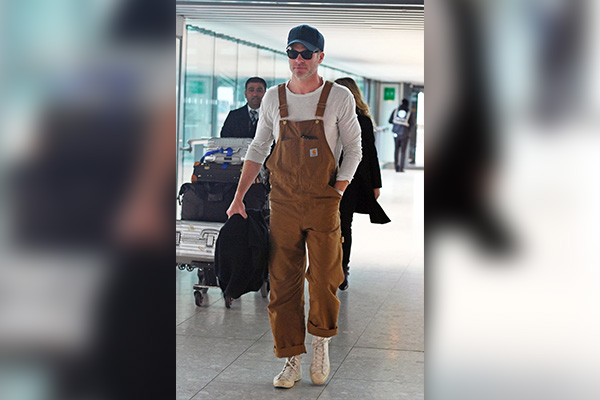 There's no better way to channel your inner 90s kid than by wearing something from their era! If you're going to an all-black 90s party, consider wearing overalls or other pieces that were popular during those years—you'll fit right in!
Wear your hair in braids or other styles that were popular during this time period—it's easy and fun! You can even go as far as getting funky hairstyles like dreadlocks if you're feeling particularly brave (and it will probably be encouraged at this kind of party).
Vests, Chokers, and Belts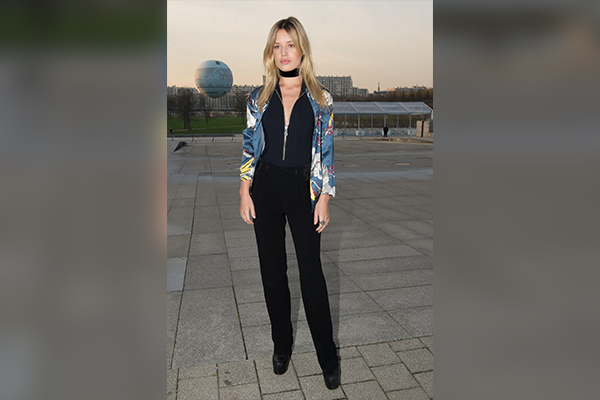 One of the best ways to get in the mood for a 90s party is by wearing clothes that remind you of that time period. Vests were popular back then, and they're still great today! You may also want to get some chokers or belts so that it feels more authentic when you're dressing up like someone from the 1990s.
Leather Jackets and Pleather Skirts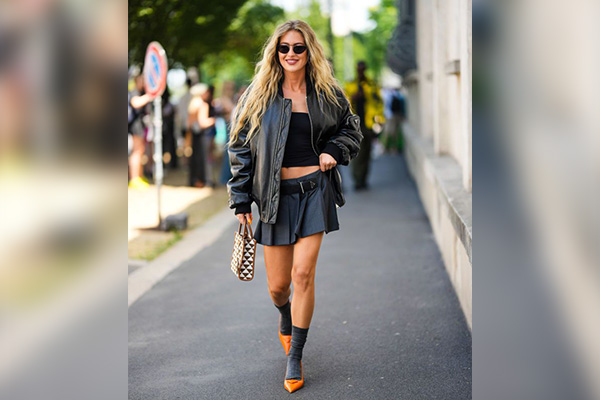 If you're going to a black 90s party, you have to be ready to go all out. That means leather jackets and pleather skirts. You can also add a touch of grunge with baggy pants and some flannel shirts. Add some combat boots or sneakers and you're good to go!
Loose Shirts and Jeans Rolled Up with Socks, Flats, or Sneakers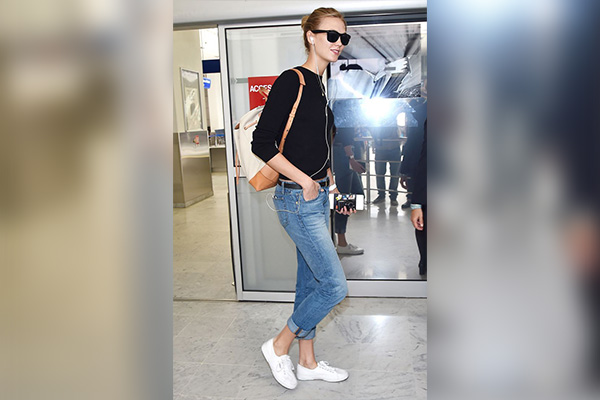 If you're going all out with a full-on 90s party look, try pairing your outfit with a loose-fitting shirt (think oversized T-shirt) and then rolling up your jeans over your socks or sneakers (or both!). This look is perfect for an outdoor party for 90s summer fashion!
A T-shirt Dress and Leggings with Boots or Combat Boots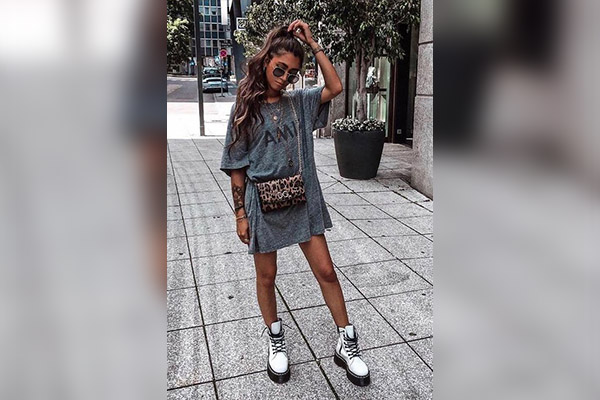 You know what's better than a dress that looks like it's straight out of the 90s? A T-shirt dress.
This versatile piece can be worn with leggings or combat boots (or even a pair of shiny black heels if you're feeling fancy), so no matter what kind of party you're going to, this dress will work.
Can I wear sneakers to 90s themed party? 
Sneakers were a big part of 90s fashion, and there are plenty of ways to incorporate the look into your outfit for this party. You can choose sneakers in any color or style, from high-top to low-top and everything in between. You can also wear them with a variety of different styles of clothing—shorts, skirts, jeans, and even dresses!
Which gift is best to bring to a 90s party? 
The best gift to bring to a 90s party is a cassette tape. You could also bring a mixed CD, but it's not as exciting or nostalgic. The cassette tape will be more fun for everyone, and it's the perfect way to get everyone in the mood for a party!
What characterized 90s fashion? 
In the 90s, the most popular styles were grunge, gothic, and alternative fashion. The grunge look was characterized by baggy jeans and flannel shirts, while gothic fashion featured dark colors, heavy makeup, and piercings. In alternative fashion, women wore bright colors, floral dresses with leggings, or skinny jeans. Men wore baggy jeans with flannel shirts or t-shirts.
What was the 90s dress code?
The 90s were a time of grunge, baggy clothes, and flannel shirts. It was also a time when people were experimenting with their style, trying out new looks, and making the most of the fashion choices available to them. It is fair to say that there was no specific dress code for this decade, but there were some key trends that defined it.
Conclusion
Whether you're a guy or a girl, these 90s-themed party outfits will have you looking your best. This article has got you covered for what to wear to a 90s party. These fashions have stood the test of time and are making a big comeback. So get ready to turn heads when you walk into that next party in a killer 90s outfit.