When you hit your 40s, the distinction between 'fashion' and 'style' becomes more fundamental than ever.
While there's no rulebook, per se, on how to dress in your 40s men, it's important to understand that with age, men's fashion can become a little tricky due to several reasons. For example, some men get stuck in their ways, some end up giving up on style and fashion altogether, and some become too confused about how to dress or what to wear.
However, truth be told, men's fashion in their 40s couldn't be simpler. You aren't expected to strictly adhere to ongoing fashion trends or anything, either. In fact, it's better to stick to your personal style, to know what works for you, and do a few tweaks here and there to make a style statement.
Fashion for Men In Their 40s – Simple Tips to Follow
Men in their 40s have so much going on in their lives that sometimes, fashion tends to take a backseat to them. However, that shouldn't be the case. 
It is important to understand that just because you've hit your 40s, that doesn't mean style and fashion should take a backseat. You can still keep a strong style game going on for yourself with a help of a few useful tips and tricks.
Aim for Simplicity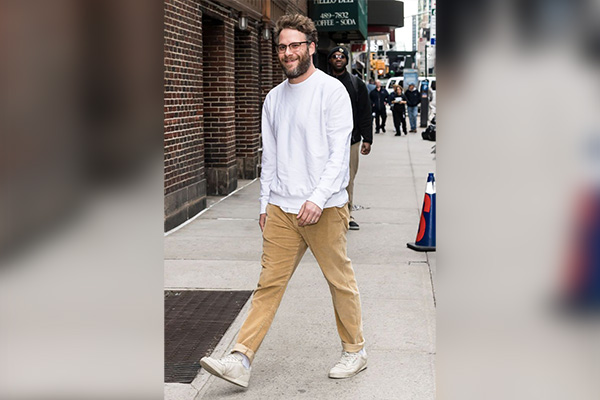 This cannot be emphasized enough – your days of experimenting are over in your 40s and you've probably reached a point where you know what you like.
Middle-aged men's fashion is all about simplicity and sticking to age-appropriate clothing that offers both style and comfort.
All you need to do is pair different classic wardrobe essentials such as polo shirts with chinos, or a blazer with dress pants and you are good to go!
The idea here is to keep your clothing fuss-free, simple, and stylish enough because you certainly wouldn't want to waste time or energy on clothing decisions in your 40s.
Redefine Your Wardrobe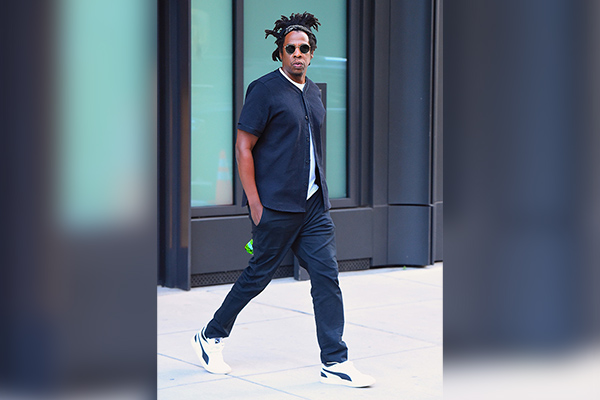 A lot of men spend their 20s and 30s building their wardrobes as they work on identifying their personal style and try to stay relevant to ongoing fashion trends.
When you enter your 40s, your wardrobe might have a few items that are no longer in use because they either don't fit you, they have gone out of fashion or they don't suit your style and preference anymore.
Seize this opportunity to redefine, edit and upgrade your wardrobe with timeless pieces that will never become obsolete. Invest in quality work attire, off-duty weekend essentials, and smart casual party wear because you will need a bit of everything in your 40s!
Focus on Fit and Proportion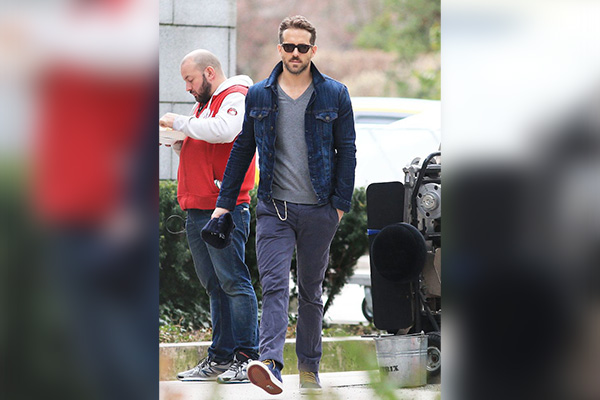 Fashion for men in their 40s should always focus on two very important elements – fit and proportion.
Oftentimes, middle-aged and older men end up wearing clothing that's too big and oversized for them because they've either given up on the idea of tailored clothing or that they assume the bigger the clothes, the more comfortable they are.
It is important to understand that with age, our body proportions and shape tend to change. So, all you need to make sure here is that your clothing complements these changes.
It's All In the Details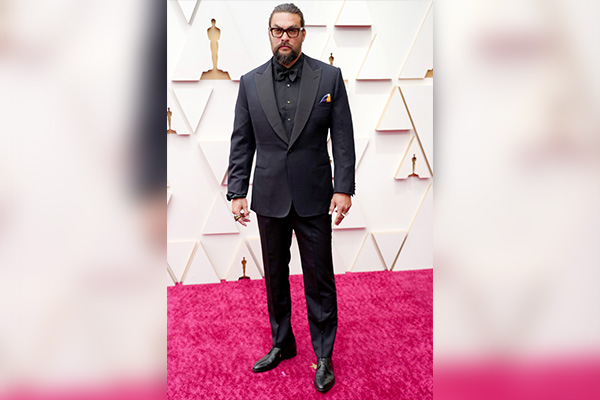 Yes, 40s fashion is about simplicity, but simplicity certainly doesn't mean boring or dull. There are so many ways to elevate an otherwise simple outfit and make it look stylish. 
It comes down to the little details such as color, pattern, sizing fit, and the use of the right accessories such as a pocket square with a suit to make it pop.
When it comes to fashion, it's always useful to have a keen eye for details because sometimes, it's the little things and small additions that make all the difference to an outfit.
Make Navy Blue Your Color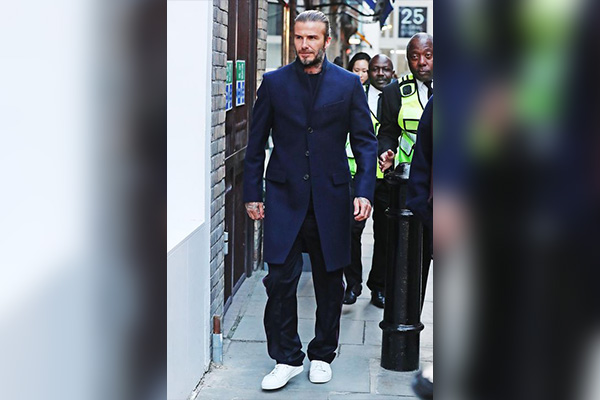 While black and gray will always be classic and timeless colors for men, navy blue is just somehow classier and more agreeable than the former.
There's something quite appealing about a navy blue suit than a black or gray suit – it's more flattering and less serious which makes it the perfect choice of color for men in their 40s.
From navy blue suits to blazers to pants to different types of jackets, you can incorporate this stunning color to your wardrobe in many ways to add some versatility to it.
Pay Attention to Your Hair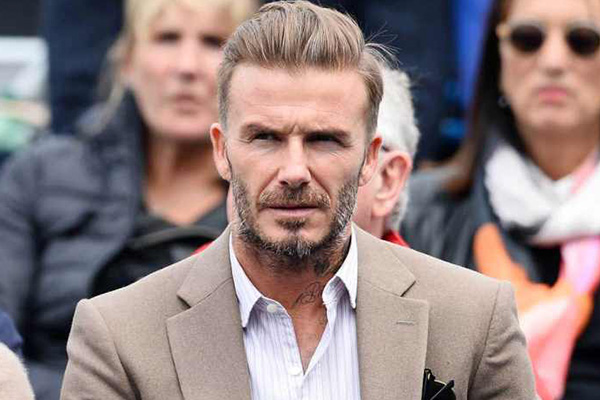 If you invest so much time, energy, and money in your clothes, why not your hair?
The right hairstyle can do wonders to your overall style and appearance so find one that suits your face and rock it with confidence!
But, the 40s isn't the time to sport a mohawk or the messy fringe that was probably once a part of your teenage days. Instead, look into more mature and stylish men's hairstyles such as the crew cut, the layered quiff, or the ever-classic side part with pompadour hairstyle.
Also, note here that a lot of men in their 40s tend to face hair loss issues so choose the perfect hairstyle that works for you considering your hair texture, length, and volume.
Embrace A Pair of Cool Shades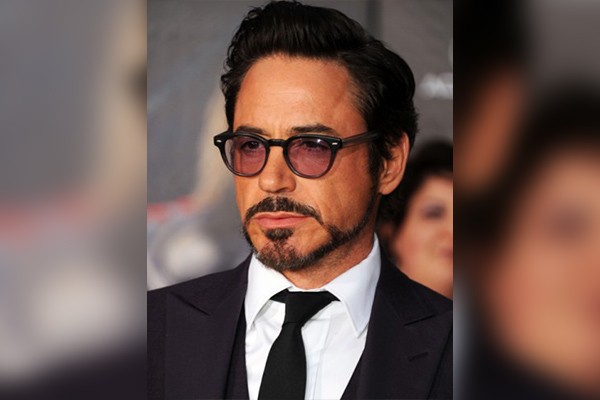 Sunglasses are one of those ageless accessories that should always be a part of one's daily wardrobe.
When heading out during the day be it for work or lunch, a pair of cool shades will instantly elevate your daytime outfit.
To help you decide, you can opt for the classic aviator style or horn-rimmed sunglasses which are ideal for men in their 40s. At the same time, stay away from sporty and tactical varieties because these two can end up ruining your look.
It is best to pay a visit to your go-to brand for sunglasses and try on different styles to see which one suits you best.
Blur the Lines Between Casual and Formal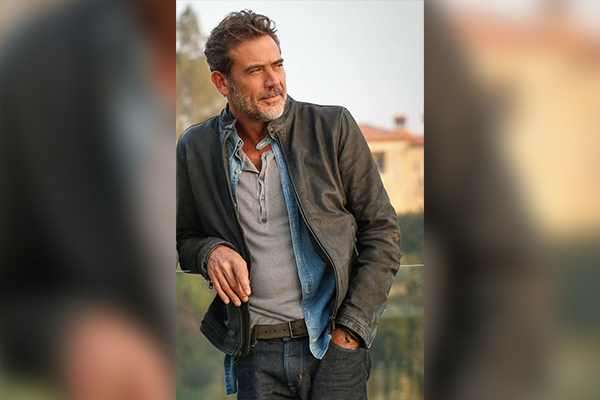 40s is the time to mix casual with formal and blur the lines between the two because fashion rules for men in their 40s aren't fixed or absolute anymore. Also, you need plenty of off-duty, smart casual outfit options for instances when you aren't working during the week.
Get the maximum use out of your formal options and put your casual items to good use at the same time which will allow you to dress up or dress down according to the occasion.
A great outfit example to depict the blend between formal and casual is a white collared shirt paired with brown loafers and a navy sport coat. This look isn't too casual nor too formal and not to mention, super stylish!
Ditch the Styles from Younger Days 
There was a time in your life when branded graphic tees, loud patterns and colors, and skinny jeans looked great, but when you are in your 40s, these things might not have the same appeal.
While it's perfectly okay to wear whatever you want and dress however you like, there are certain fashion trends and styles that just aren't age-appropriate and can end up looking weird.
You should embrace your 40s, allow yourself to age gracefully, and steer clear of fashion fads that lose their appeal with time.
Everything Tailored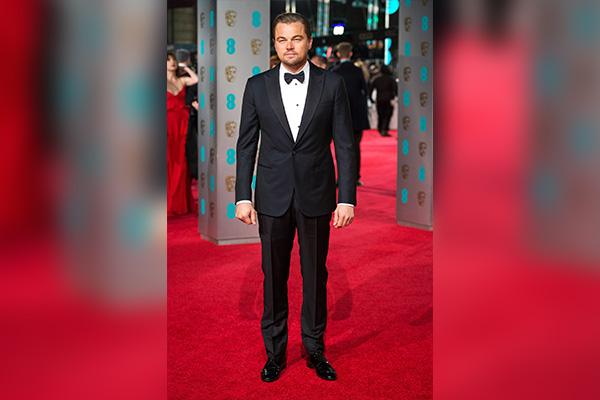 Some men don't see it, but tailored clothing can make all the difference between an outfit that's stylish and one that is just plain unimpressive.
Tailored pieces perfectly complement one's body shape and type, they help one look and feel better, contribute to a sustainable wardrobe, and help refresh your wardrobe. 
And, well, there's absolutely no denying the fact that tailor-made clothes have a unique appeal to them – they sit so effortlessly on the body and they complement your body which is one of the most important factors to help you feel comfortable and confident in your clothing.
Key Wardrobe Staples to Own In Your 40s
When you reach your 40s, you probably already have a wardrobe brimming with all the clothing essentials you'd possibly need, minus a few here and there.
In case you happen to be missing out on some, we have rounded up some must-have wardrobe staples that you should own in your 40s. 
A Stylish Tuxedo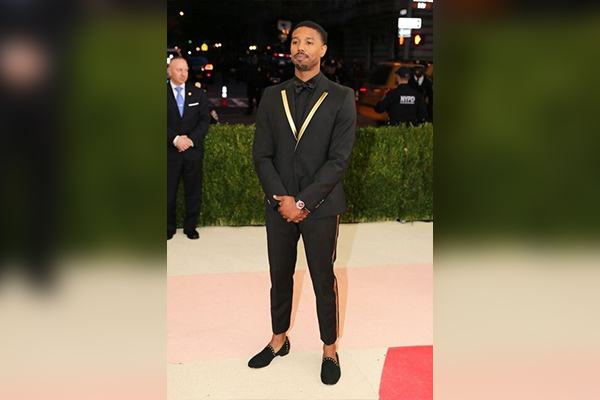 You may think you don't need a tuxedo, but men in their 40s should still have at least one in their wardrobe for events that call for a black tie dress code.
A stylish tuxedo will come to your ultimate rescue when you get invited to a black tie evening party – you won't just be able to dress according to the dress code, but also make a great style statement with a well-tailored, elegant tuxedo!
The beauty of tuxedos is that you can also wear them to formal dinner parties, formal dance parties and say, to ballet as well if you are a fan!
Tailored Suits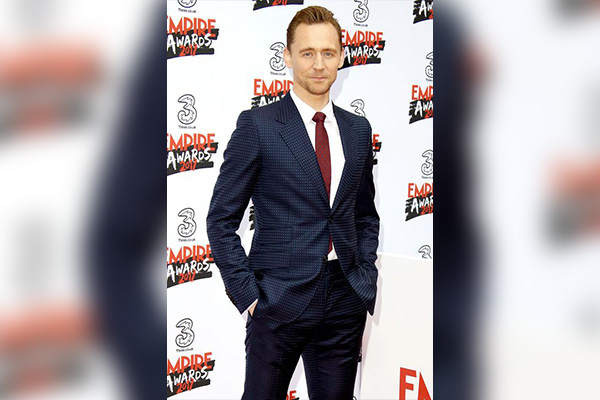 Suits are one of the most flexible and versatile clothing essentials for men of every age, not just those in their 40s. A well-tailored suit is something you can wear to work, to a wedding, a formal lunch or dinner, a funeral, and so many other occasions, making it the perfect option for formal and semi formal attire for men.
If cared for properly, a quality suit will last you for years to come, and be your absolute constant in times when you are at an absolute loss as to what to wear.
The best part about a suit is you can break it into suit separates and create multiple outfit options from a single piece!
Formal Pants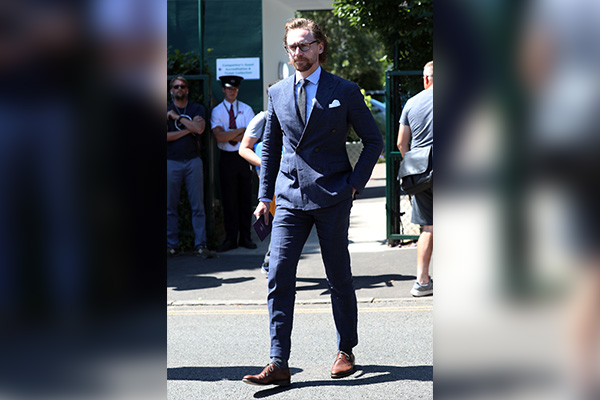 On days when you don't necessarily have to wear a full suit, but still wish to dress a little formally, you must have a collection of different types of pants that you can pair with either a blazer, a jacket, or a sport coat for instance.
Some must-have formal pant options for men in their 40s include dress pants, chinos, mid-gray wool trousers, and pleated pants, to name a few.
These pants can easily be dressed up or down according to the occasion by pairing them with the appropriate, complementing shirts, outerwear, and shoes.
Ties 
There aren't reasons for men in their 40s to have a collection of ties in different colors and patterns in their wardrobe. Neckties came into being sometime during the 17th century and since then, they have mostly always been in fashion. 
The ultimate beauty and refinement of a tie lie in the knot and how well it's done. It's an absolute plus if you know how to tie a full Windsor knot, one of the most popular and common tie knots which is ideal for formal events. 
You could say that ties are a timeless wardrobe accessory that can instantly elevate the look and feel of an outfit. You can pair them with different types of shirts and make a great style statement.
Accessories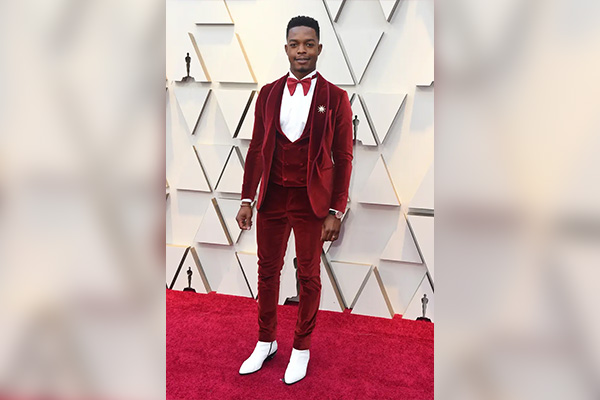 Watches, belts, bracelets, cufflinks, pocket squares, rings, and more – anything that acts as an add-on to your outfit is considered an accessory. Men's 40s fashion is simply incomplete without accessories because of the ways in which they help elevate an outfit.
But, before you get to it, first familiarize yourself with how to accessorize your outfits, and learn which accessory goes with what clothing. It is best to keep jewelry to a minimum and stick to other classic options such as neckties, belts, watches, pocket squares, and cufflinks. 
Keep it classy, don't overdo it, and only wear an accessory when you think your outfit needs one.
Cocktail Shirts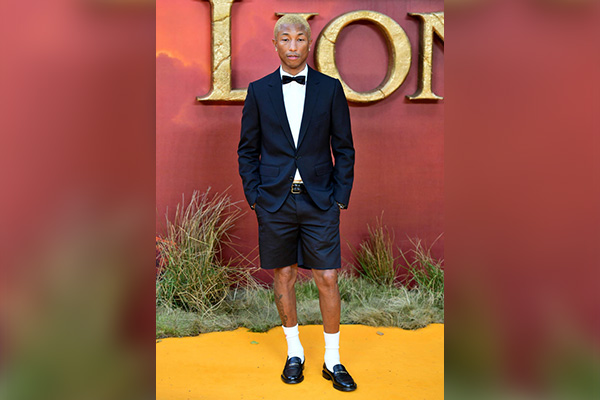 40s is the age of cocktail parties so don't be surprised if you get invited to quite a few by your friends and colleagues!
So, smart cocktail shirts are a must to include in your wardrobe for such instances – after all, you want to dress for the occasion and serve some style inspirations as well.
Cocktail attire for men typically includes a tailored suit, dressy shirts, chinos or khakis, and perhaps an accessory or two such as a pocket square or belt.
However, you can change a few things here and there depending on the weather, location, and other factors. 
FAQs – How to Dress In Your 40s
How should men dress to look younger at 40?
Dressing to look younger at 40 doesn't mean going back to teenage or 20s fashion trends and styles. Instead, it means opting for well-fitting, tailored clothes, classic colors like navy, wearing the right type of jeans, sporting a cool hairstyle, and maintaining your overall style and appearance. 
Conclusion
If you were worried or confused about how to dress in your 40s, we hope you aren't any more!
Fashion for middle-aged men might sound tricky or confusing, but it really isn't. The best part is you can totally opt for a simple, minimalistic approach and still make a classy style statement.
You don't even have to try too hard – it all comes down to things like the right colors, the right fit, sticking to timeless clothing items, having a collection of bespoke suits, being confident about your choices, and simply just allowing yourself to grow old gracefully. The rest will all fall into place on its own!