If you are a few days away from entering your 30s or are already there and wondering how to dress in your 30s, you are not alone.
Your 30s is a huge step up and away from your teens and 20s, and among other things, your fashion and style preferences begin to undergo a great transformation. At this age, there's so much happening in a man's life, you are juggling multiple hats, and you are supposed to fit all of it into a decent, classy, comprehensive, and coherent wardrobe.
30s men's fashion is all about having a balanced wardrobe that isn't just age-appropriate, but also stylish, modern, and polished.
For all the men in their 30s, let your personal style grow and learn how to up your fashion game in the prime years of your life!
Fashion Tips for Men In Their 30s
Here are some tips that one must be aware of when dressing in their 30s.
Invest In Multiple Quality Suits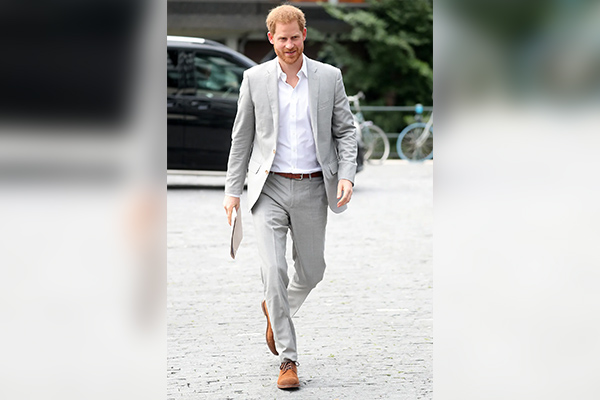 You probably bought your first ever suit sometime during your 20s, but when you are in your 30s, you definitely need more than one.
Suits are like the backbone or the foundation of 30s men's fashion because there are numerous instances that call for a nice, well-tailored suit such as work meetings, formal dinners, office events, weddings, and more.
Get your hands on classic suit colors like black, navy, and gray, and then gradually opt for bolder colors such as forest green and bright blue, and different patterns like checks, plaid, and pinstripe.
You will be needing a lot of suits in your 30s so it's best to have some variety in your wardrobe for different occasions.
Focus on Quality Over Quantity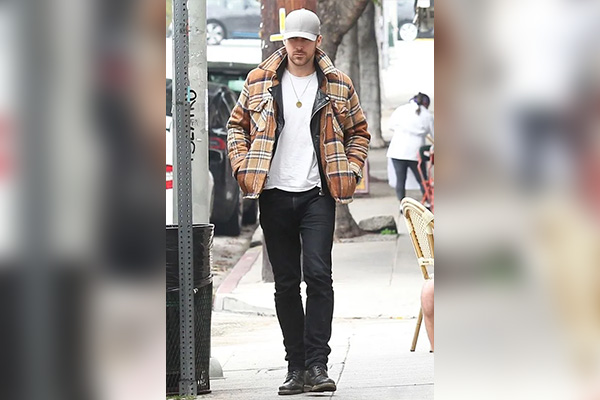 By the time you reach your 30s, you probably have a fully functioning, well-rounded wardrobe. So, at this point, you don't need to fill your wardrobe with more clothes that you might not wear in the future.
The idea here is to focus on quality instead of quantity and one of the most important styles mantras to follow in your 30s is to buy less, but buy better.
It's better to have a few solid pieces in your wardrobe that you know you'll keep wearing and will last you a long time instead of having a ton of low-quality clothes that are no good.
Don't Experiment Too Much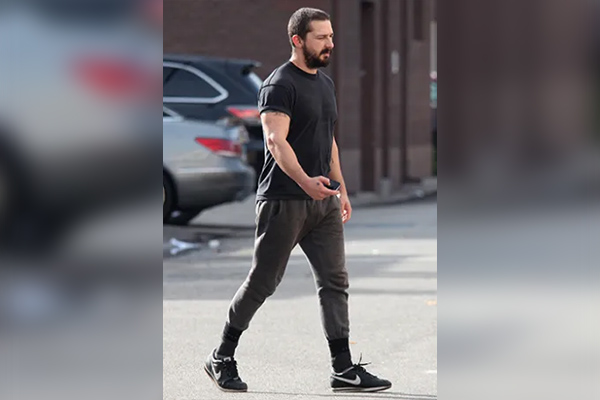 Your 20s are ideal for experimenting with different clothes, colors, materials, and changing fashion trends, but when you are in your 30s, it is best to keep it to a minimum. When you are 25, for instance, it's okay to take style risks and play around with ideas, but when you are, say, 33, the stakes are higher and it won't be that easy to brush off fashion-related disasters at work meetings or any other formal affair.
While fashion is ever-evolving and you will see new trends coming up every other day, your personal style should remain constant regardless of the changing fashion.
Stick to Classic Wardrobe Staples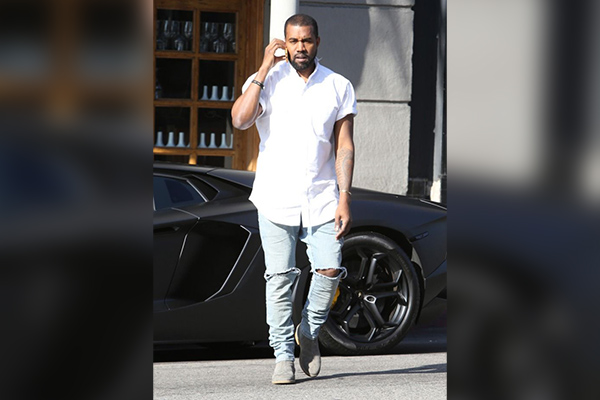 A general rule of thumb for 30s men is to stay away from seasonal trends which are risky, to say the least, and opt for classic, timeless styles, and wardrobe staples.
Now's the time to invest in items that are likely going to last you a long time (like the different types of jackets), and ones that never go out of fashion. Take the classic trench coat, for instance. Trench coats are an evergreen wardrobe essential that you know for sure will never fail you, and will always look stylish no matter how or where you wear them.
Or, a classic navy suit, for example. Wear it to a work meeting, a formal dinner, or an office party, a suit will always be considered trendy and sophisticated.
Have A List of Go-To Brands/ Labels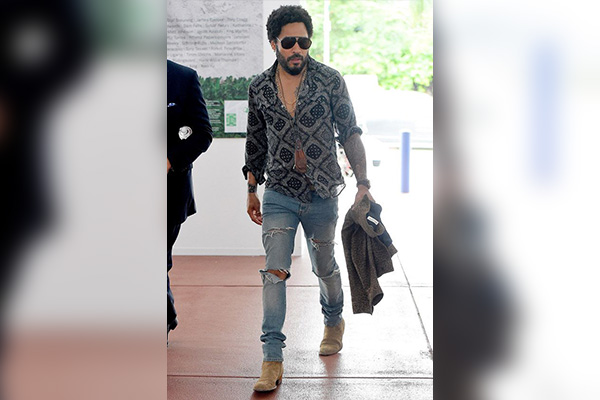 Whether it's a t-shirt, a pair of jeans, or a blazer, know what to buy from where. Men in their 30s should have a list of go-to, trusted brands and labels that they know work for them.
This will help you have all the wardrobe staples and essentials on hand whenever you need them. Moreover, it will eliminate decision fatigue and the risk of buying a new label and ending up being disappointed with it.
If you are one of those who don't really like experimenting with clothes and always stick to the usual basics, this will help you the most, thereby leading to less time and energy wasted.
Embrace the Right Accessories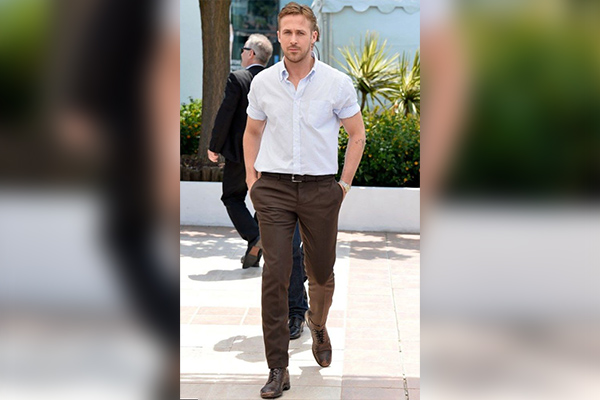 Simple additions to an outfit can truly elevate its look and that's what men's accessories are for. A stylish watch, for instance, is a timeless accessory for men and is sometimes even considered a status symbol.
A maroon scarf paired with a plain gray blazer, on the other hand, is a great way to add some color and style.
The key is to embrace the right accessories and not overkill them by wearing too many at one time. Accessorizing is quite an art and the secret here is to know how to incorporate them smartly into your outfits.
Keep It Simple, Keep It Mature Stylish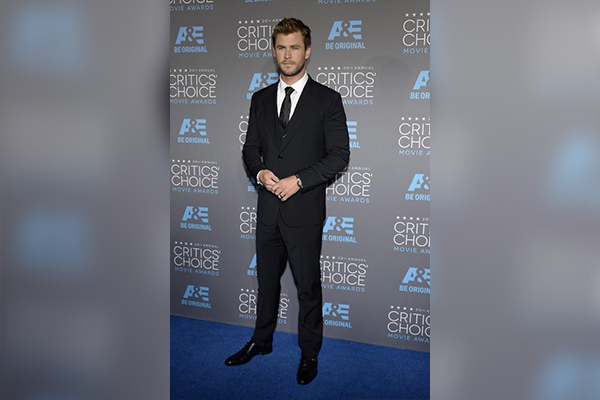 Sophisticated fashion, among many things, is about looking mature, classy, and professional. Therefore, men's clothing for 30-year-olds should also reflect the same.
This simply means leaving your teenage years and 20s behind along with all the fashion experiments and questionable style decisions that were a part of it.
So, you might have to part ways with things like band tops, ill-fitting baggy jeans, and graphic t-shirts which have surely seen better days, but it's time to put them to bed. Your wardrobe in your 30s should be simple yet mature with timeless clothing items that can successfully outlive seasonal trends.
Consider Wearing Jewelry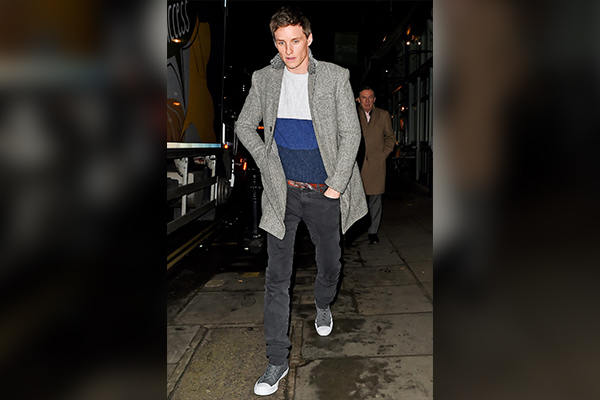 This might be a big no for some men, but the truth is told, jewelry can do wonders for men in terms of style and appeal, given that you do it right.
Jewelry for men has also been considered a style taboo for a long time, but modern men are in fact wearing it with full confidence today and absolutely rocking it, too!
It could be anything from a chunky ring to a bracelet to a simple necklace. A simple addition in the form of these options can add an element of charm to outfits for 30-year-olds, but the key here is to not overdo it and wear it with the right outfits.
Sport A Cool Hairstyle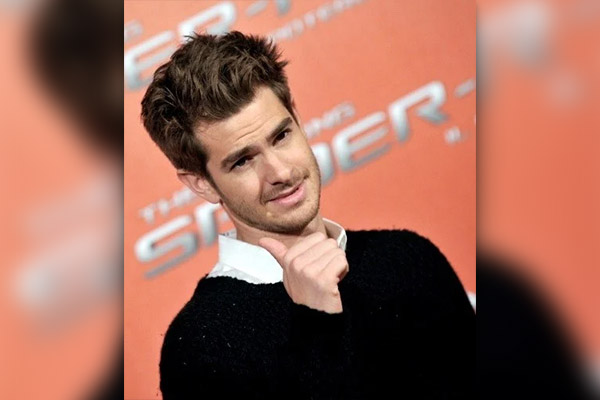 It's time to leave that short, spiky-gelled hairstyle back where it belongs, and opt for something that's more classic and appropriate for a 30-year-old man.
You want to sport a kind of men's long hairstyle that's fashionable, edgy, and business casual at the same time.
A great hairstyle option for you is the high fade pompadour. When paired with a clean-shaven look, it looks super stylish. You can also opt for the classic fade which is another super elegant hairstyle for men in their 30s.
These are just two of the hundreds of different men's hairstyles – choose the one that you think will suit your face best.
Turn Casual Wear Into Formal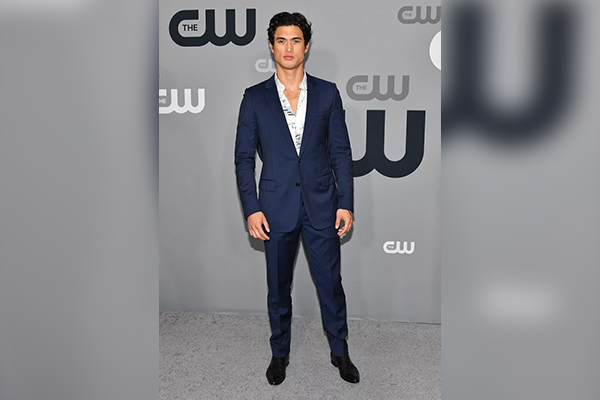 Being in your 30s doesn't mean you should completely give up on experimenting – it's okay to mix and match once in a while to make something look stylish.
In this case, formalize your casual wear by taking it up a notch and adding a touch of sophistication and formality to it.
For example, pairing your favorite dark jeans with a shirt and a tailored blazer will instantly turn it into what's referred to as 'smart casual' which you will find useful in so many instances.
This will also allow you to be creative with your existing clothes and make them adaptable for different occasions without having to buy new clothes altogether.
Wardrobe Staples Every Man In His 30s Should Own
Suit Options
As mentioned earlier, suits are a must for men in their 30s and your wardrobe should have a few different options in different classic colors like black, brown, gray, and navy.
There are numerous events that require you to dress formally in your 30s and you certainly can't go wrong with a well-tailored, timeless suit!
However, avoid suits that are super stiff or those padded varieties because they belong to today's fashion world. Opt for sleek, smart varieties that look good on you and can easily be dressed up or down depending on where you have to go.
A Casual Blazer
There may be times when an occasion calls for low-key formal attire, but a fully fitted tailored suit isn't the right choice for it. For such instances, a casual blazer is what you need.
Blazers are also office-appropriate and you can easily dress it up with the help of a classic Oxford shirt, a pair of leather shoes, and chinos. When you are off-duty, switch it up with a t-shirt, loafers, and jeans and you have the perfect smart casual look!
A Winter Coat
Winter season calls for clothing that is both stylish and functional, and a warm winter coat is a much-needed requirement for your wardrobe.
From the timeless trench coat to a top coat to a pea coat, there are so many stylish options to choose from to add to your winter wardrobe.
A stylish coat won't just keep you warm, but it will also amp up your style game – after all, the weather conditions should never be a hindrance and stop you from making a style statement!
Fancy Shoes
You probably already have a few loafers and types of sneakers in your wardrobe, but when you are in your 30s, you need more variety in footwear.
Consider investing in a few fancy shoes for work, parties, and formal events such as Oxfords, dress shoes, brogues, Chelsea boots, and monk shoes, to name a few.
Also, make sure you get basic, classic colors such as black and different shades of brown because these are truly versatile options that go with all kinds of outfits.
A Quality Wallet
Wallets often get overlooked in terms of style and fashion, but they are equally important and can say a lot about a person's style and personality.
When in your 30s, you want to invest in a quality leather wallet that makes a statement, especially during times when you are at a work lunch or dinner and have to whip it out to pay the bill.
Make sure to focus on the fabric of the wallet when buying one as that will determine its durability.
Dress Shirts
Whether you are heading to work or for a casual weekend with friends, a dress shirt is one of those versatile menswear options that somehow always fit the occasion at hand. In fact, many would not realize that shirts hold a lot of significance when the black tie dress code comes into question.
Apart from the stock of those classic white collared shirts that are likely to be a part of most men's wardrobes, you do need a few dress shirts as well in different solid colors. You can also consider a couple of patterned dress shirts with light striping or check patterns for fancier events.
Pants that Aren't Jeans
Jeans are undoubtedly the types of pants that you must already have in your wardrobe as they are ideal to dress casually in your 30s.
However, the 30s is a time to think beyond jeans and look into other versatile pant options as well such as chinos, corduroys, and wool slacks, among many others.
You can pair them with different types of shirts such as t-shirts, button-down shirts, and polo shirts, and dress them up or down, however, you want.
FAQs – How to Dress In Your 30s
How can I look amazing at 30?
Wear fashion-forward clothes that are age-appropriate, rock a nice hairstyle, and take care of your skin, personal hygiene, and your overall appearance.
What should you not wear in your 30s?
You shouldn't wear the following in your 30s – the wrong kind of jeans such as ripped, studded, or low-waisted, baggy, or ill-fitting shirts and trousers, loud flashy colors, immature shoes, and shirts with flashing logos. 
How to be hot in your 30s?
Wear stylish, flattering, and well-fitting clothes, up your hair and facial hair game, talk with confidence, stay fit and prioritize your fitness, and take care of your hygiene, to name a few. 
Conclusion
Use this guide on how to dress in your 30s to make some great style statements and opt for a sophisticated approach toward fashion. Create a wardrobe that focuses on higher quality materials, better fit, and features a sense of maturity blended with elegance.
Your 30s are different in every which way – you can't go along with life dressing up like you're still in your 20s.
Beyond that, use your own judgment to determine what works, and also seek help from your social circumstances to know what's in style for men in their 30s.
Above all, trust yourself and have faith in your fashion and style-related decisions!