Trying out men's long hairstyles can be a tempting idea for many but not many are willing to take the effort it takes to maintain one. If the only reason you are allowing your hair to grow out, is because you can't maintain a short hairstyle, then think again my friend. 
Long hairstyles for men require as much maintenance as short ones, I would say even more so, because longer hair requires more care than shorter ones, so make sure you've got your hair essentials and all the right products packed. 
Another thing that you'll need to add to the list is a whole lot of patience, as there are certain long hairstyles for men that require longer lengths than others.
Now that you've got all these things checked, here are the latest men's hairstyles for all our dudes who want to sport a longer mane this season.
1. Long Hairstyles For Men With Textured Waves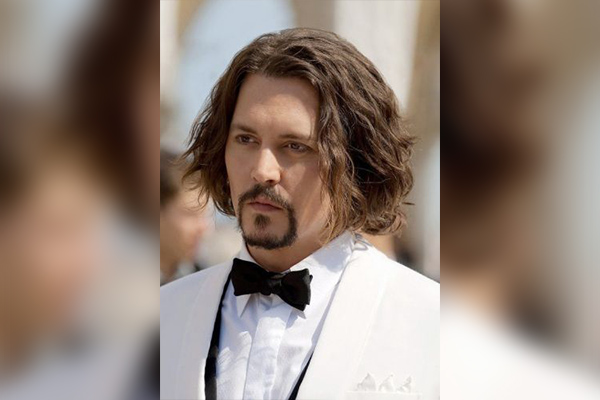 If you're looking for a low-maintenance hairstyle that will elevate your face profile, then this is the hairstyle for you. Your hair can be from medium-long, to long to try out this hairstyle, which works best on textured hair because of its ability to hold up with a little bit of gel. 
However you can also go for looser strands of hair with a little product to rummage lightly through your hair while still wet, and your hair will have the tousled, sexy yet effortless effect most guys crave of.
2. Half Up Half Down Curls, Long Hair For Men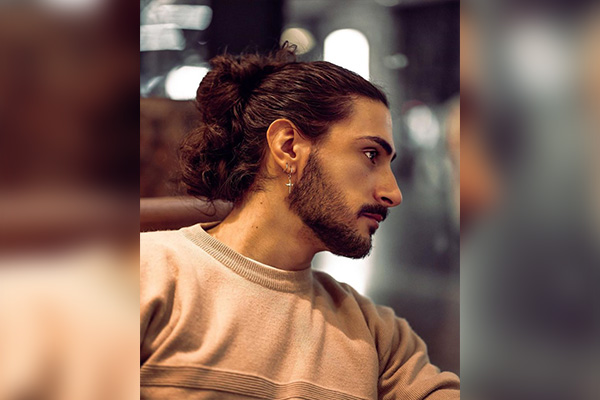 So here's the thing. When it comes to long hair, we can all understand the urge to snip off your extra lengths because you are tired of creating the same tiring old look.
Well then, why not try something new, and create a long plus short hairstyle for men by tying up the upper half of your hair and letting the lower half fly away? You can also add a bandana, or hair band to keep the bangs off your face and keep you on fleek or enjoy the wisps either way. 
3. Long Hair Undercut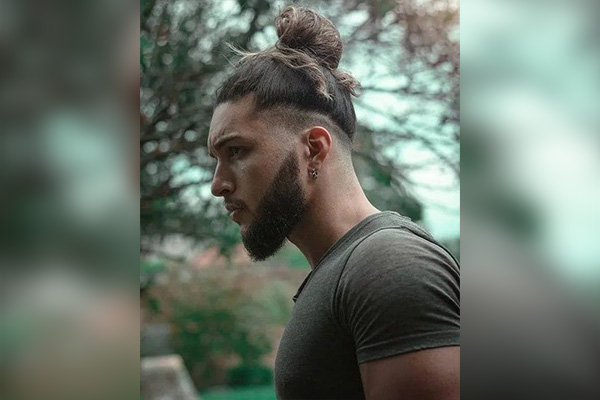 A long hair undercut style is by far the most versatile hairstyle you can opt for. The hair at the top is allowed to grow, while the bottom ones can be cropped shorter to add dimension to your look.
There are several ways you can wear the long hairstyle for men; one option is to brush the hair at the top backward and hold them with a little bit of gel, to create a sleek, sophisticated hairstyle for men. Another option is to wear it in a more casual, laid-back way with minimum product and the longer hair swept to the side to create an effortlessly elegant look.
4. Man Bun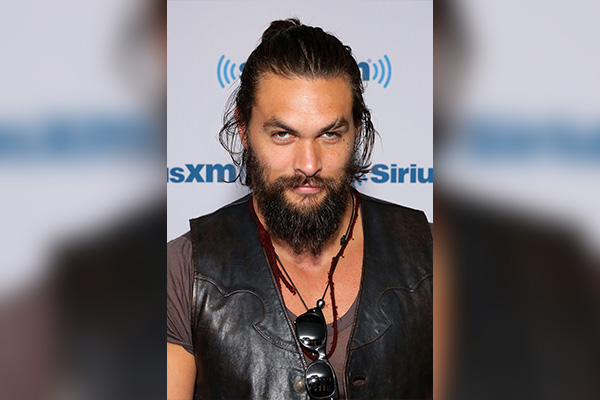 Man bun is one of the most trending men's long hairstyles in 2022. You can opt for the man bun in any length of hair. Many men with an undercut also opt for the hairstyle to create a stylish look, as well as show off their layers.
You can either leave half of your hair open or take all of your hair into the scrunchie. The way you wear your man bun is all on you. Create a messy hairstyle or pull all your stray wisps away into a bun. Incorporate a goatee style that suits your face shape, with your man bun, and be the boss you were always meant to be.
5. Dreadlocks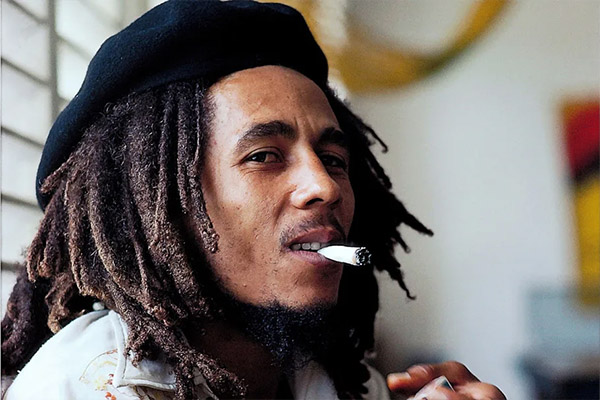 A traditional black men's hairstyle that has gained attention, for all the right reasons, and come back with a modern twist, this men's long hairstyle is for you if you've got the mane to support it.
It creates a powerful look with the right short beard styles, and this is how it has always been for a long time now. You don't need an extra long length to rock the men long hairstyle. You can rock the dreadlocks with shorter lengths, too.
6. High Knot Men's Hairstyle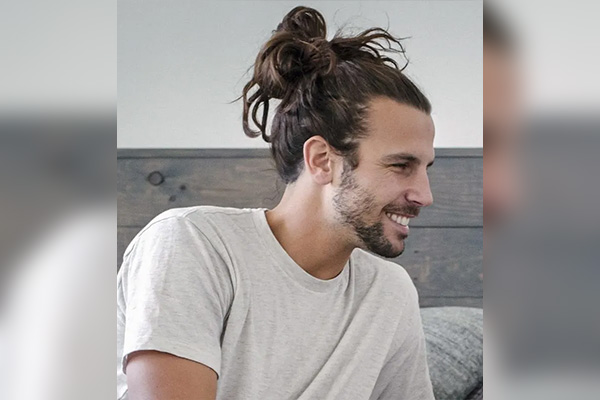 Told you can wear the man bun any way you like.
A long hairstyle for men inspired by the Japanese, a high knot mainly comprises the upper half (or less) of hair to be tied into a knot with the help of a scrunchie, at a higher point on your head. 
This is the perfect way to rock your men's long hairstyles without the hair getting in your way, and even create a professional men's long hairstyle.
7. Braid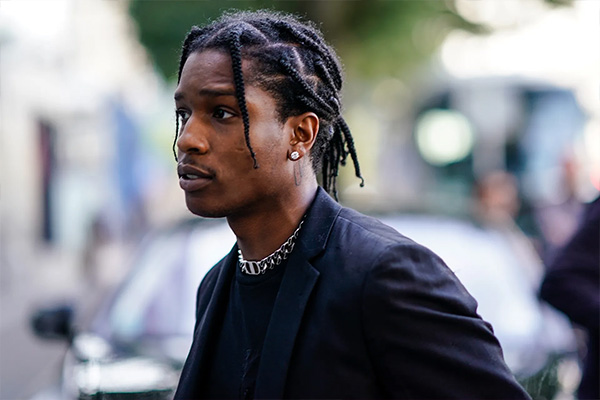 Long hair gives you the opportunity to play around with your hair in different long hairstyles for men. And what better way is there to do that, other than to go for a braid?
Not everyone is brave enough to sport a braid, but if done in the right way can take you places that you've never been before. There are so many braid-long hairstyles for men you can try, so choose one that suits your face shape best. You can also create professional men's long hairstyles with braids, showing you how important the whole ordeal really is.
8. Long Hair Middle Part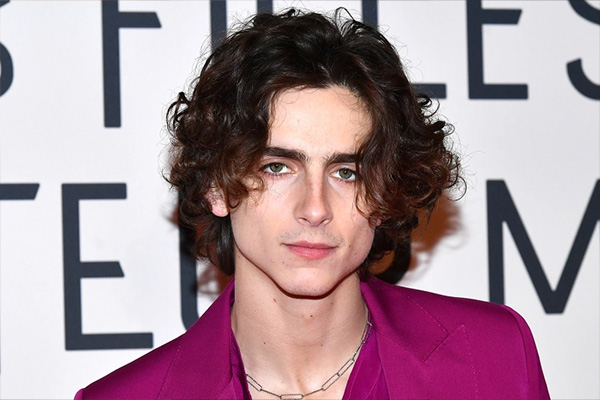 Long hair that is taken good care of, doesn't require much effort when putting together a hairstyle. Go for a classy middle part when going for a long hairstyle for men, and adjust with the texture of your hair.
If you want beachy waves then tousle it up with a product that enhances your natural waves, or better yet go with a salt spray. If you have straight hair then straighten your bad boys a bit and tame the flyways with a bit of product, for professional men's long hairstyles.
9. Man Bun Braids
One of the intricate yet badass variations of the man bun, man bun braids is the best way to add some drama to your hairstyle. It also gives you a valid and stylish excuse to flaunt your fade or undercut if you have one. 
This is one of the long hairstyles for men that is suitable for everyone with a decent enough length to incorporate the hairstyle, especially with the variety of braids you can style 'em with.
10. Messy Top Knot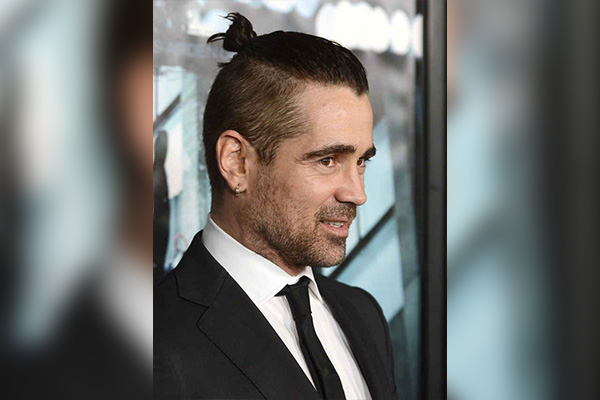 Definitely a low-maintenance long hairstyle for men making waves this season, where there is no specific length to rock the hairstyle. 
Whenever you feel like you need a break from your long haircut or want to try something edgy for once then this is a hairstyle you need to consider. Men with both thick and thin hair textures can try out this hairstyle. 
You can tie the knot higher or lower on your head, depending on your preference, and leave a few strands of the front hair to frame your face, and create an effortlessly cool long men's hairstyle. 
11. 90s Grunge Throwback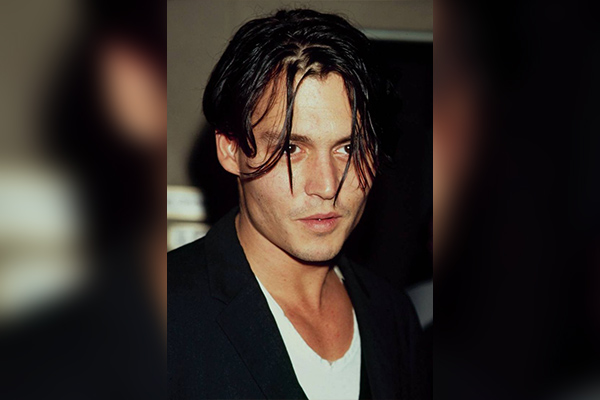 A nirvana fan and want to show your love for the band and everyone's favorite badass, Kurt Cobain? Then here's a perfect hairstyle for men with long hair.
It is among the safest yet coolest long haircuts for men, where the hair lies at near shoulder length, but you can go for longer tresses if that's what you want. Leave them tousled or straighten them up, this nirvana hairstyle is one that you'd prefer if you have just started your long hair journey.
12. Wild And Free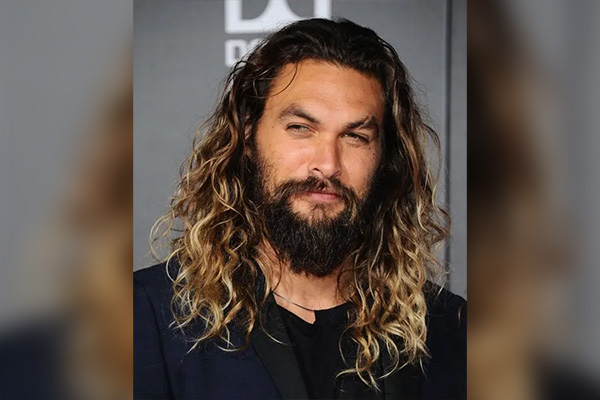 This one is for the wild ones here. One of the low-maintenance long hairstyles for men, in which all you require is your natural texture to shine through. Liven them up with a bit of volume with the help of a mousse or add some shine with a good blow dry or just leave them be, letting your tresses fly away.
Keep the product to a minimum, however, don't forget to condition and moisturize your hair while still fresh out of the shower. Remember, long hairstyles for men may require less effort, but for long hair, for men require more care.
 13. Modern Fabio
You don't need much to rock this hairstyle, where the goal is natural waves inspired by the Italian actor, Fabio. It is also a carefree look, which looks best on longer hair, but you can rock it even with shoulder-length hair. 
Bleached hair really takes the look to the next level, really getting into the Fabio spirit. Use a curling wand to create waves, if you don't have any, and tousle them up afterward to create sexy, beachy waves. If you have natural waves, then use products to enhance your curls and create a great long men's curly hairstyle.
14. Curly Shag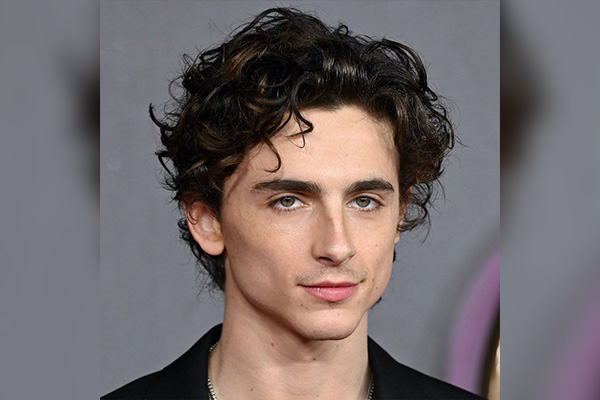 Rock your waves with this low-maintenance hairstyle for men, and use it as an excuse to flaunt your curls. Use a wand to perm them for extra finesse, but don't overdo them, since it won't achieve the sexy shag we want to achieve.
It works best on shoulder-length hair but can go for it in both shorter and longer lengths of hair. Opt for long haircuts for men to enhance this hairstyle.
15. Body Boosted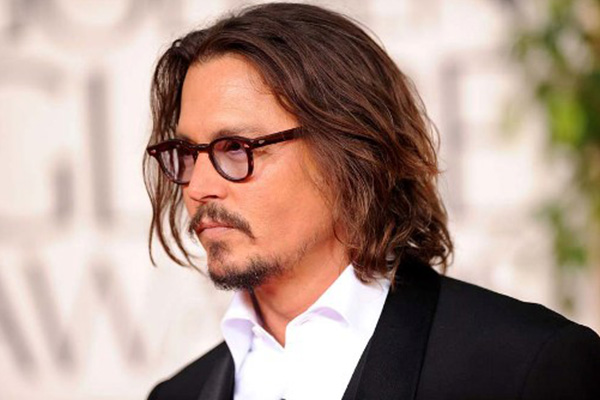 When you've got long hair, why shy away from the waves?
Boost your hair's body with a spray or mousse and use it to enhance its texture. Sweep it to the side or back with a brush for professional men's long hairstyle. Rock it at the beach or flaunt 'em at the next party, this hairstyle is guaranteed to turn heads your way, and for all the right reasons, too. 
16. Wispy Ends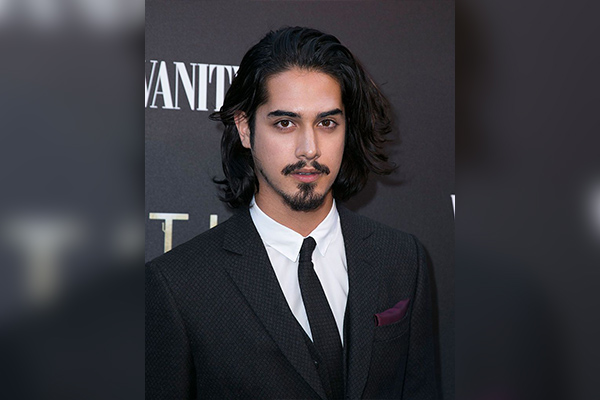 The best long hairstyle for men with thin hair, where you can get a proper haircut by a barber to keep the ends fine and wispy to create more drama, this long hairstyle for men is for sure a look you want to opt for in the raging 90s trends in the current era. 
Part them down the middle, or sweep them to the side. Keep things simple for this men's long hairstyle, with just enough product to hold them into place, but not restrict their movement.
17. Chin Length Casual Waves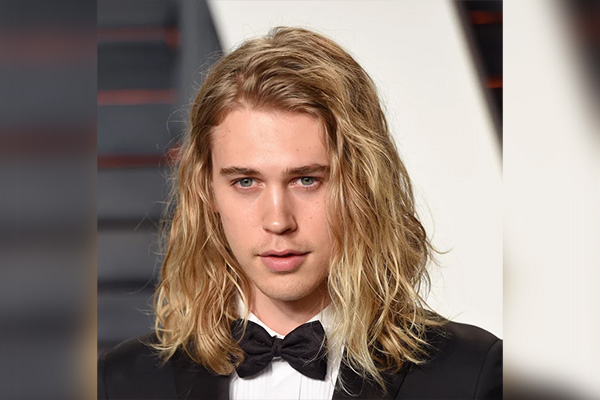 It can get a little annoying to wait for your hair to grow out, before trying all the fabulous long hairstyles for men.
Try this hairstyle in the meantime when you don't need hair below the shoulder to create a men's long hairstyle and make do with your current chin-length hair. Opt for layers in your haircut to create the long men's hairstyle and wear them down to show off the lengths. 
This hairstyle is preppy enough for any occasion because the length allows you to have fun with your hair and tame it, whenever the time calls for it.
18. Slicked Down Front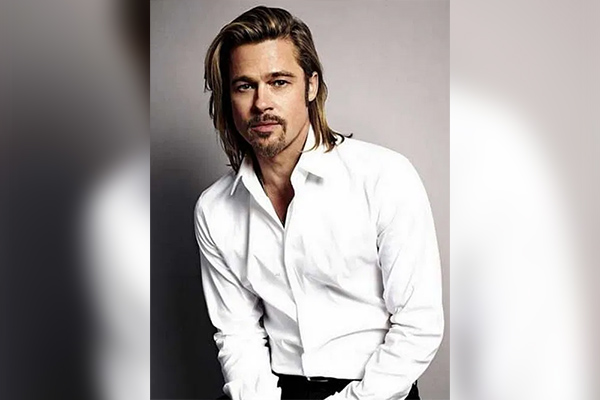 Here's the hairstyle all our office-going men with long hair must be looking for. Take your professional men's long hairstyle game to the next level, with the slicked-down front while showing off your lengths. 
Straighten the back of your hair if it means so much to you, but there is no specific length or texture you need to have for this hairstyle. You can go for a side part, or middle part, that's totally up to you. The main aim is to achieve the sleek look we are looking for without going overboard which can easily be achieved with this hairstyle.
19. Side Part Ponytail
Play with your hair this season in a side part, or ponytail and create a stylish long men's hairstyle. Your hair lengths can vary from shoulder length to longer if you want an actual ponytail. 
The best thing about this hairstyle for men with long hair is that you can dress it however you want. Sleek down the front if you want professional long men's hairstyles. Go with a laid-back look with a looser ponytail and a few wisps hanging down the front.
20. Bro Flow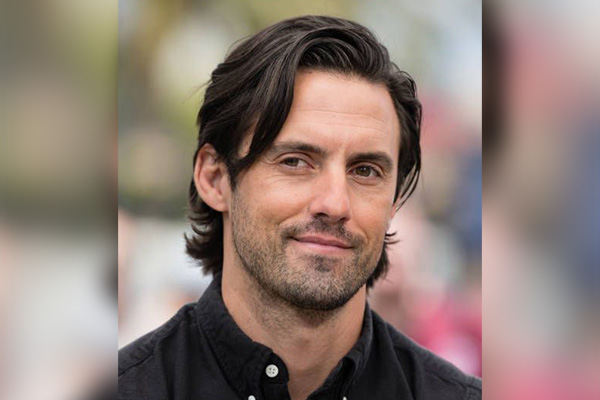 This fun yet trendy hairstyle is heating up the long hairstyles for men from celebrities to street passers-by, alike. If you want to sport the brow flow, your hair should be at a medium-long length and best left to its natural texture.  
Brush your bangs to the back and create stylish professional men's long hairstyles, with tresses that are still to reach their long hair goals.
21. Man Bun With The Fade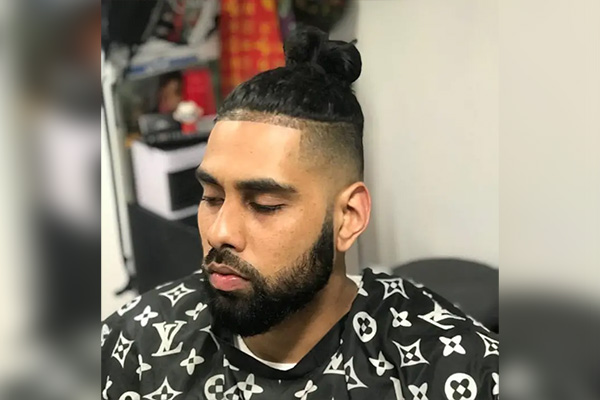 One of the best men's long hairstyles, short sides to flaunt your fade. We have already talked about how practical yet stylish a man's bun is, but have we talked about a man's bun with a fade?
Sweep your hair into a low or high bun, where you can go for a messy hairstyle and pull out your bangs, or create a more sleek look with a groomed bun with your hair brushed back. You can even add more detail into haircuts for men with long hair, and opt for a fade at the back.
22. Long Hair With Quiff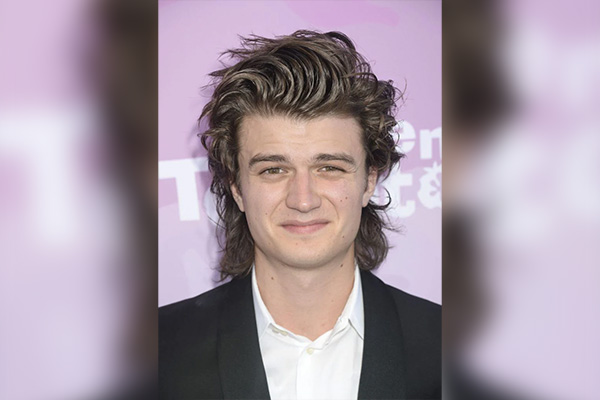 A quiff hairstyle with long hair can be a risky take for many and can even result in a disaster if not styled properly. However, it can create an equally edgy and classy look with the right products.
What you need is a strong hold product and brush it back with the help of a handy brush. Incorporate your quiff after styling it properly, into a braid on the back of your head, or grab your hair into a ponytail to create 
more sophisticated men's long hairstyles.
23. Long Viking Hairstyle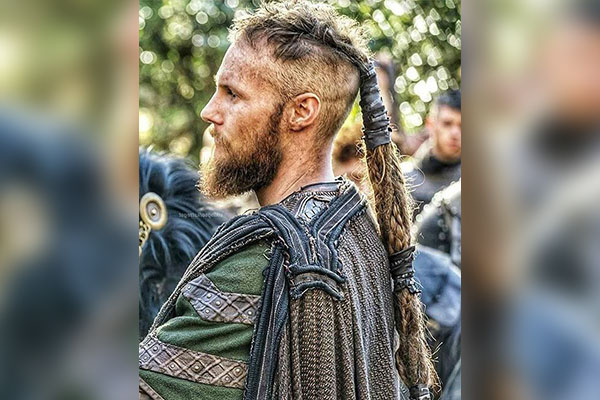 Long viking hairstyles can come in many shapes, and you can style them however you want. Go for a men's long hairstyle with short sides, a fade, or an undercut whatever you prefer, to make this hairstyle.
Tie half or all of your hair into a ponytail and create a braid till the end of your hair. The height at which you decide to tie your ponytail depends on you, as well as what suits your face shape. Opt for a beard style to go with the long men's hairstyle to complete the look.
24. Ponytail With Undercut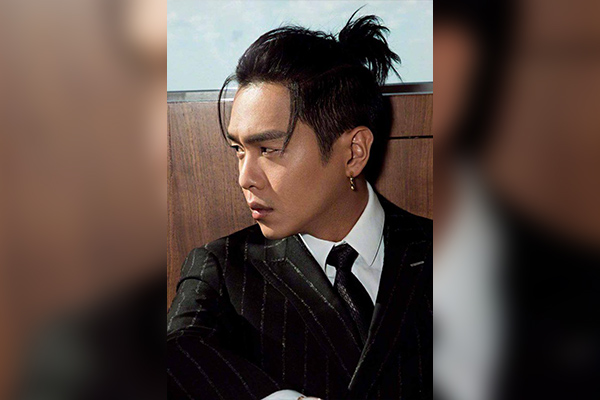 A perfect long haircut for men who are looking for a daring look, the ponytail with the undercut is sure to take your men's long hairstyle game to the next level.
Take your appointment with a trustee barber and tell them the haircut you are going for. Show them a picture for extra convenience and the rest is all on you, where you don't need to put in much effort once you've got a neat haircut. Just brush all your hair back into a ponytail and slick down the flyaways for a cool, edgy long men's hairstyle.
25. Long Slick Back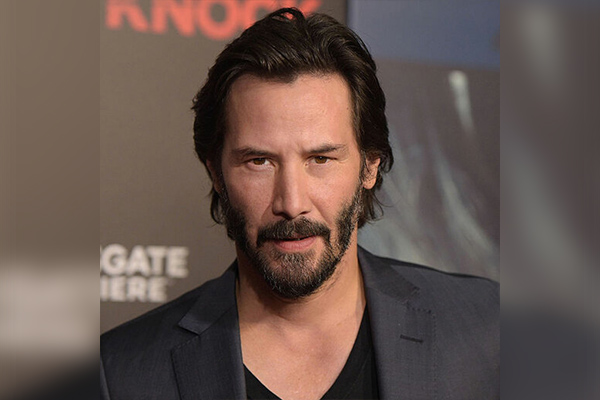 This hairstyle is easier to achieve than you may think. Long slick back works well on medium-length hair but can also look equally suave on longer lengths.
Take a bit of strong hold gel and work it through your roots backward, although not all the way down. If you have naturally straight hair, then that's great. But if you're a dude with curly hair then you might need to straighten them out before opting for this hairstyle.
26. Long Hair With Bangs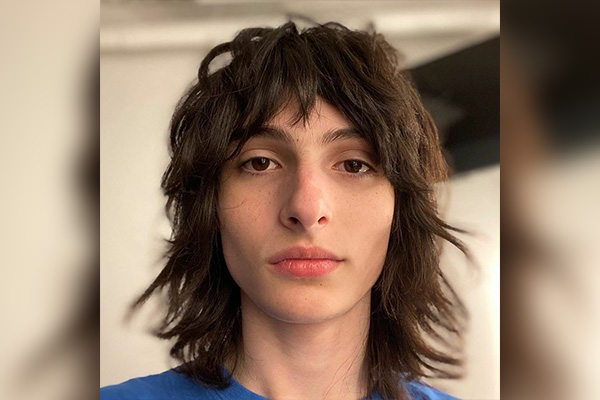 Perhaps, one of the best long haircuts for men with oval face shapes, bangs are often useful in framing your face and creating badass long men's hairstyles. 
There is so much you can do with bangs. Spray them back into a hold and add volume to your roots and hairstyle, or leave them be to create a carefree hairstyle where they can prove especially useful in a man bun or ponytail.
27. Shoulder Length Long Hair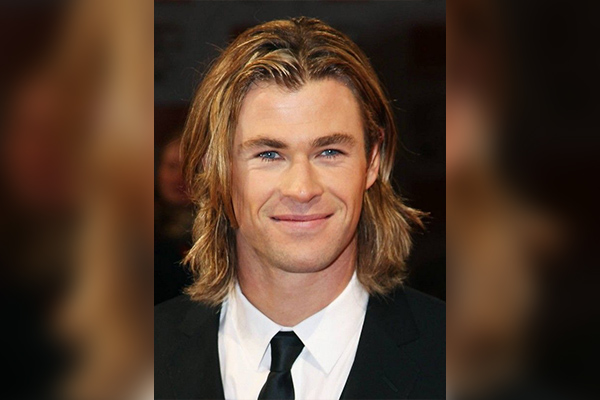 Shoulder length hair is definitely the most versatile length for men of all face shapes and textures of hair. You can give them a blow dry, straighten them, or add curls, and also try out all the different long men's hairstyles that you can with them, including ponytails and braids.
Most long haircuts for men work well with shoulder-length long hair, so don't be afraid to go for a quiff, layers, or even a fade to go with your long men's hairstyles.
28. Long Tight Curls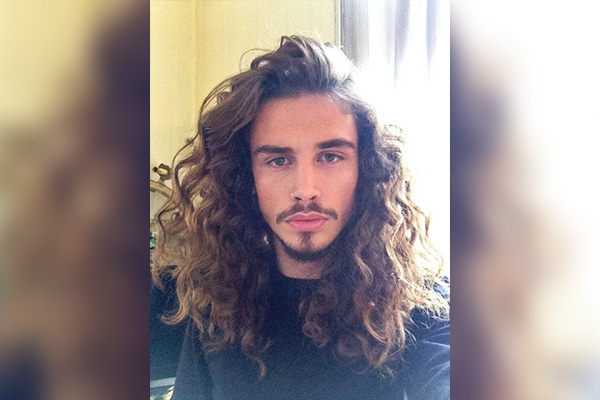 Whether you have a naturally curly mane or want to add them to your tresses, men's long curly hairstyles are pretty in this season, so make sure you have your rollers heated.
Take care of your curly long men's hairstyle with the help of regular conditioning and opt for a mild shampoo that doesn't strip away the moisture from your hair. You want a curly men's long hairstyle, not a frizzy one, so don't forget to keep your locs moisturized.
29. Long Men's Hairstyle With Fringe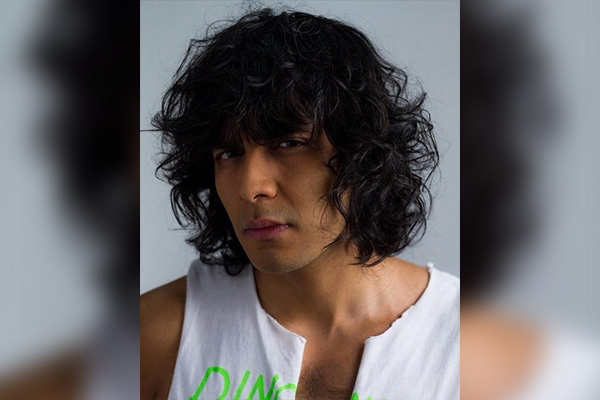 This men's long haircut isn't for everyone. 
You don't need to have a specific hair length to rock this long men's hairstyle and it works well with curly as well as straight hair. 
30. Long Hair Dyed Hair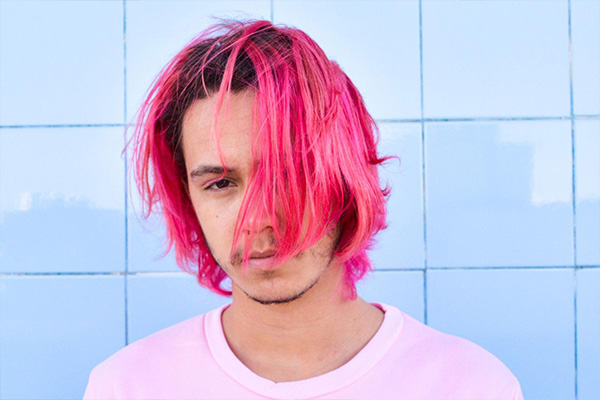 Dye your hair to add more drama to your men's long hairstyles. Go for bleached hair; color in red, purple, or blue, or all of them at once, dyeing your hair is a great way to add personality to long men's hairstyles in 2022.
31. Mullet Haircut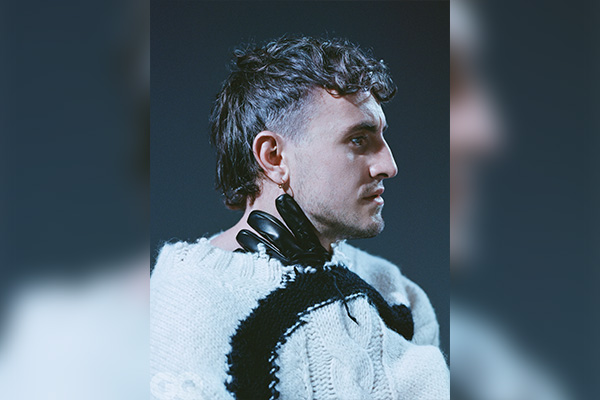 A long men's haircut, where you get to enjoy shorter layers at the back and longer hair at the front, a mullet haircut really does give you the chance to have the best of both worlds.
You can definitely go for a mohawk haircut , or an undercut to go with your mullet and this is how you create the best long hairstyles for men.
Conclusion
Long men's hairstyles for 2022 have a great variety to choose from, where you can opt for long men's haircuts to enhance these hairstyles. Ranging from layers to fringe and bangs, to the more dramatic mullet and quiff, long men's hairstyle 2022 has a hairstyle for everyone to choose from.
Most long hairstyles for men don't force you to shy away from your natural lengths and texture but don't stop you from trying something new out, either. 
If you have a curly mane you can straighten them out, for a straight long hair middle or side part. For straight hair create a men's long curly hairstyle or beachy waves with the help of rollers or a curling wand. 
Tie them up or let them run free, the choice is yours. However, the base for awesome men's long hairstyles lies in hair care. If you're giving your hair the nutrients and moisture it needs, then there's no stopping you from going for the long men's hairstyle you are going for.