There are many ways to style your hair, but one of the most popular styles is dreads. If you've seen dread styles on a man, you know it can be a real eye-catcher. The look is edgy and cool, perfect for anyone who wants to stand out in a crowd.
There are many different types of dreadlocks, each with its unique appeal. When styling your dreads, you have many options—whether you want something casual or more formal-looking.
If you're looking for a new style for yourself this year, check out these top-notch dread-style ideas for men in 2022!
Dread Styles: The Classic Hippie Dreadlocks
Hippie dreadlocks are a low-maintenance style that is perfect for those who want to achieve the best dreadlocks style with minimal effort. To achieve this look, let your locks hang down naturally. No need to worry about products or styling techniques.
Dread Styles: Trendy Twist Dreadlocks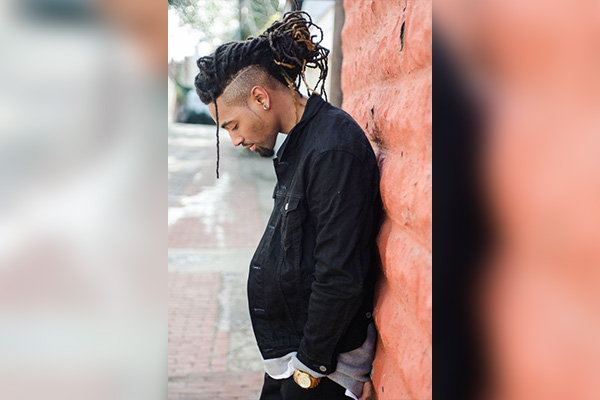 Short dread styles for men are all the rage these days, and there's no better way to show off your cute style than with a trendy twist on dreadlocks. This look is achieved by combining two different hairstyles – the classic dreadlocks style with a modern peaky blinder haircut. The result is an edgy, stylish look that will surprise everyone.
Dread Styles: Low Ponytail Dreadlocks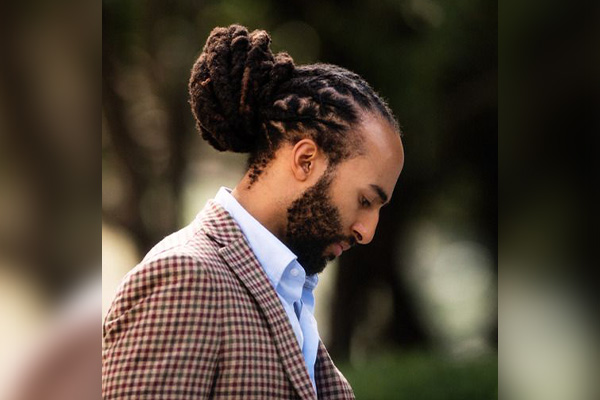 If you're looking for a long dreadlocks hairstyle that is stylish and easy to manage, then a low ponytail can be your go-to look. Gather your dreads into a low ponytail and secure it with a hair tie. This style looks great on guys of all ages and can be easily dressed up or down, depending on the occasion.
Dread Styles: Curly Dreadlock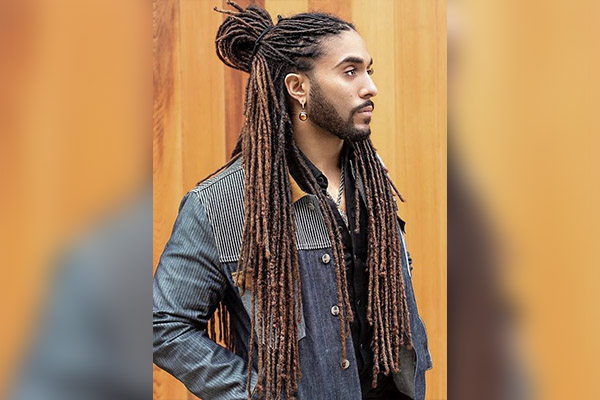 Curly dread styles for men can give some extra class and style to your look. If you have curly hair, then you know that it can be difficult to find hairstyles that work well with your texture. But dreadlocks and curls make a great combination.
Dread Styles: Criss-Cross Dreadlocks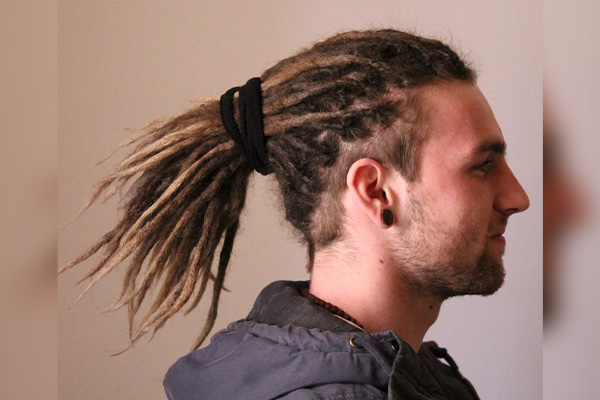 Criss-cross dreadlocks are a type of dreadlock created by crossing two sections of hair over one another. This creates a zigzag pattern that can add more visual interest to your dreadlocks.
Dread Styles: Short Dreadlocks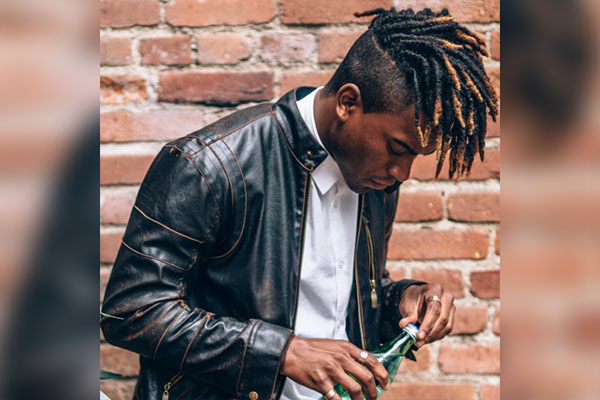 Short dread styles for men are a great way to try out the look of dreadlocks without committing to a lengthy process. If you're unsure whether you want to grow your hair out but want to see what it would look like with dreadlocks, a short dreadlock hairstyle is a way to test the waters.
Dread Styles: Dreadlocked Rows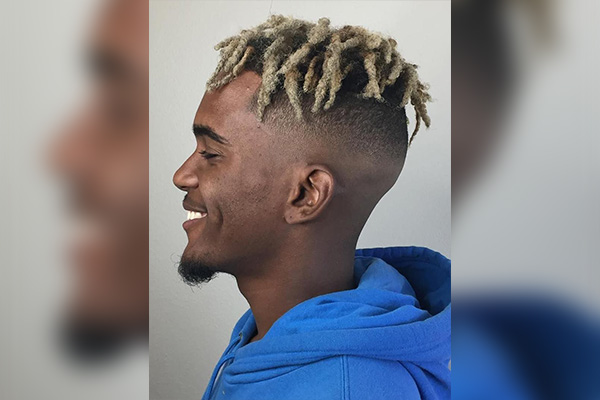 Dreadlocked rows are a type of hairstyle that one can achieve by twisting or braiding the hair into rows. You can customize it to be as thin or as wide as you want, making it a versatile option for many different people.
Dread Styles: Black Man Dreadlock Bun With Line Up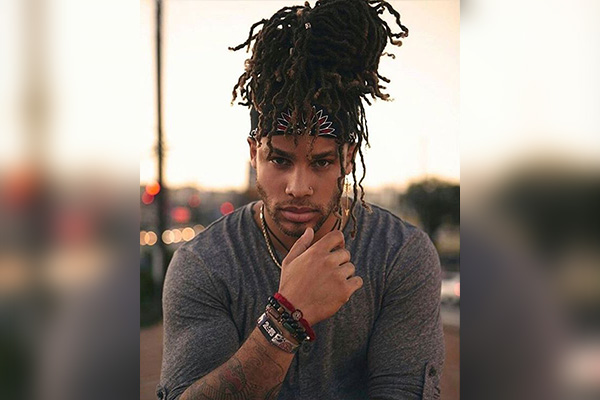 Dread styles for men are becoming more and more popular. There are many ways to style dreadlocks, but one of the most popular is the black man bun with the lineup. This style is for those who want to show off their dreads stylishly while keeping them neat and tidy.
Dread Styles: Thin Dreads French Braid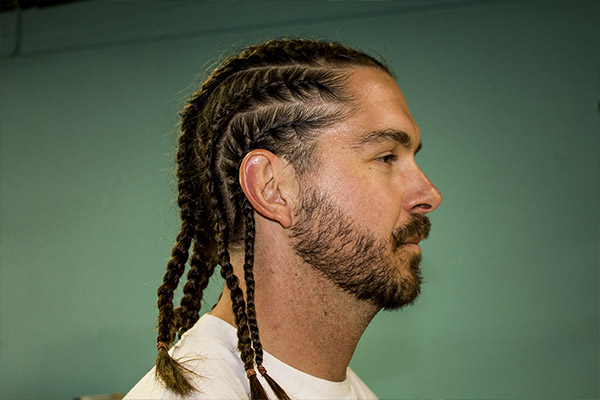 Do you have thin dreads and want to know how to style them in a fancy way? Braiding is the best solution! This technique can give your thin dreads more volume and texture and look great.
There are many different types of braids that you can try, but a french braid is a good option for thin dreads. Don't worry if your braids are not perfect – they can look better if they're messy.
Dread Styles: Pulled Back Knot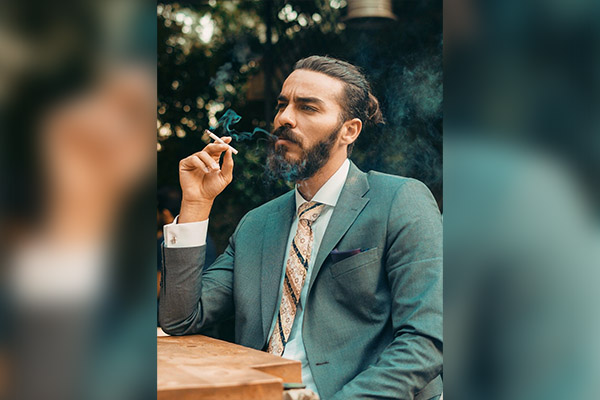 The pulled-back knot is one of the men's long hairstyles that is perfect for those with dreadlocks. This style emphasizes the lines and textures, and the fade side ensures that your edges are always sharp. Pull the hair back from the face and tie it into a knot at the nape of the neck; it's that simple.
Dread Styles: Basketweave Dreadlocks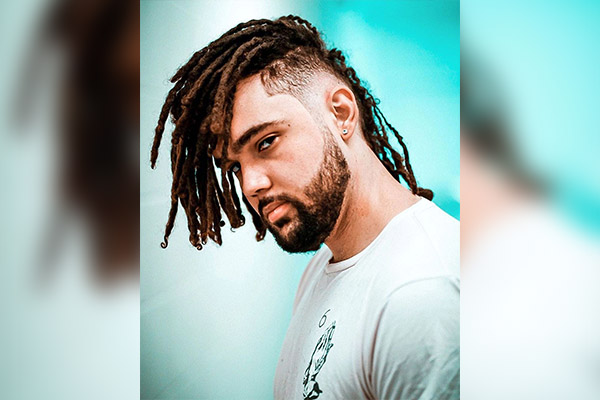 Basketweave is a fancy dreadlock style that can add uniqueness to your hair. The technique involves weaving the hair into a basket-like pattern, which can create various looks. The number of baskets will depend on the length and thickness of your hair.
Dread Styles: Chunky Dreadlocks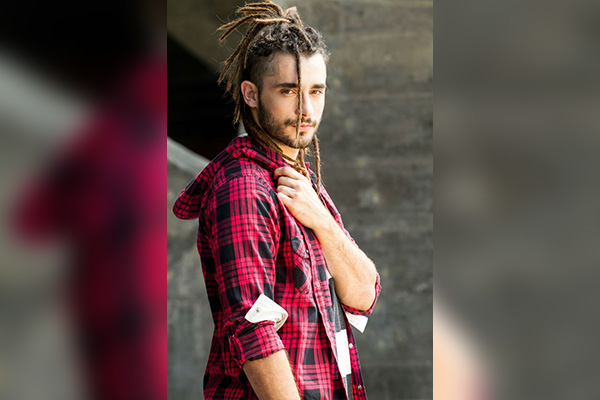 Chunky dreads are a great way to add rugged style to your look. They work incredibly well with a full beard and can help give you an edgy, masculine appearance. Although they take a bit of time and effort to maintain, the results are worth it. If you're looking for a dreadlock style that will surprise everyone, then chunky dreads are the way to go.
Dread Styles: Faux Hawk With Dreads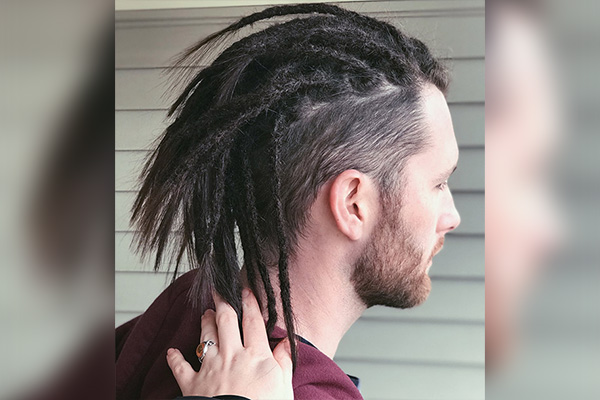 You can rock the fauxhawk with dreads if you're looking for something more than braids but still want that punk rock edge. It's classic yet edgy enough to stand out from the crowd. It also works best if you want medium-length dread styles for short dreads males.
Dread Styles: High Top Dreads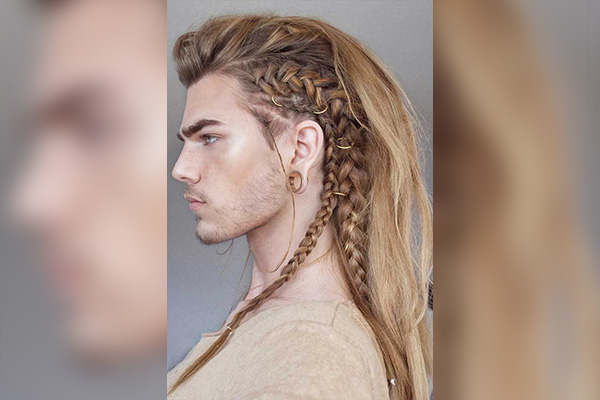 In the early 2000s, high-top dreads became popular, giving men a modern and stylish look. Dreadlocks men could achieve this look by using dread wax or gel to keep the dreads in place. The tramlines were also a vital feature of this hairstyle, as they helped to separate the dreads and keep them neat.
Dread Styles: Half Up And Half Down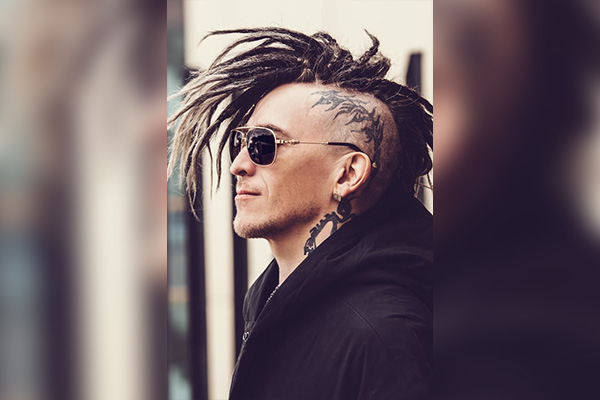 One can never go wrong with a half-up and half-down look. This dread men style keeps the hair out of your face while still allowing you to show off your dreads.
Dread Styles: Mohawk Dreadlocks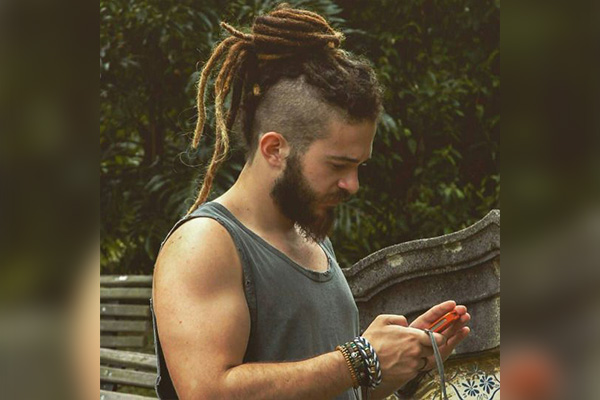 The mohawk with dreadlocks is an eye-catching style that takes advantage of the natural texture of dreadlocks and lets them take center stage. It's an excellent choice for those who love having their hair up in a mohawk haircut but want to add some flair by letting their dreadlocks peek out from beneath it.
Dread Styles: Boho Locks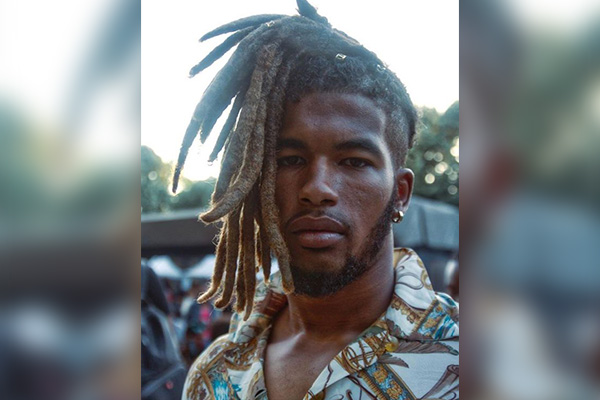 Boho locks are a fun and funky way to style your hair. They take more time to create than traditional locks, but the results are worth it! Use funky grips to get the nice boho look, and take your time. With patience, you'll have gorgeous boho locks that everyone will envy.
Dread Styles: Medium Locks With Undercut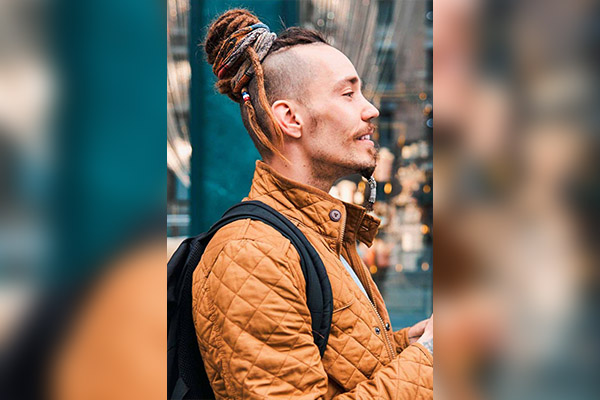 An undercut is another excellent option if you're looking for medium-length dread styles for short dreads for males. This style keeps the top of your head free from excess weight, allowing your dreads to flow freely. It also allows you to show off your scalp, which can be a nice change of pace if you're used to hiding it under your hair.
Dread Styles: Fire Flame Locks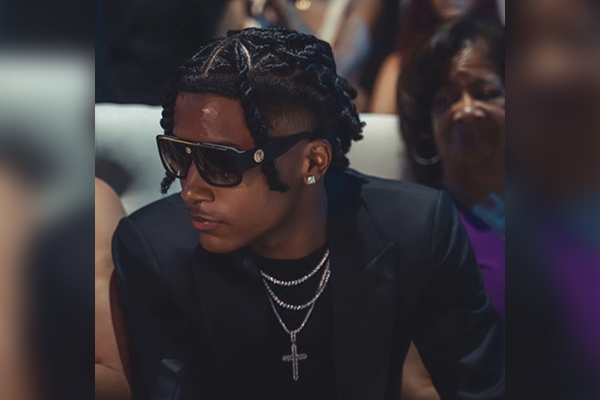 When you want to make a statement, you need to go big. Fire flame locks are for those who want something bold but not too crazy. You can pull off this look at work or on the weekend! The shaved sides will give you a modern and edgy vibe, while the two bold colors at the top give you a playful, sexy look.
Dread Styles: Cornrows And Dreadlocks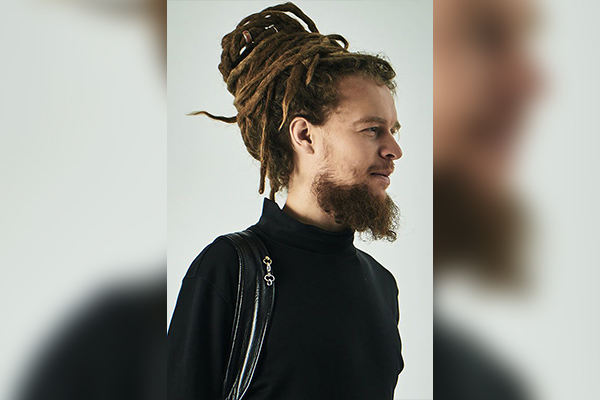 Cornrow and dread men style are both fun and trendy, but they're also a great way to express your creativity. Cornrows are created by braiding your hair into rows on the scalp. They can be done in any pattern; keep them tidy and clean.
Dread Styles: Dreadlocks In A Bun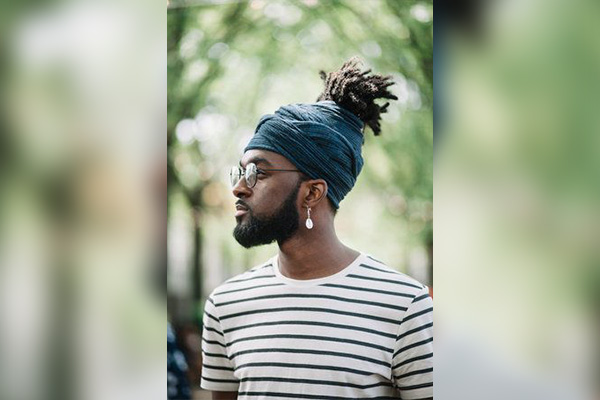 The undercut combined with a dreadlocks bun look is an easy, classic way to put your hair up. It's quick, it's cool, and it's in fashion.
You can easily switch up your style with an undercut and bun by adding different accessories or styling the bun differently. If you're looking to add color to your hair, this is a great option because there will be plenty of room in the back for colorful streaks or highlights.
Dread Styles: Top Knot Dreadlocks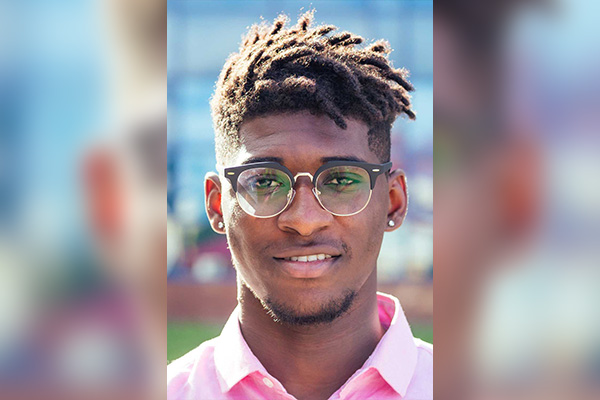 If you're looking for a way to add an extra flair to your look, you might want to consider getting a top knot dreadlocks style for men. Want to know the best part? The cute top knot protects the dreadlocks from damage.
Dread Styles: Ombre Locks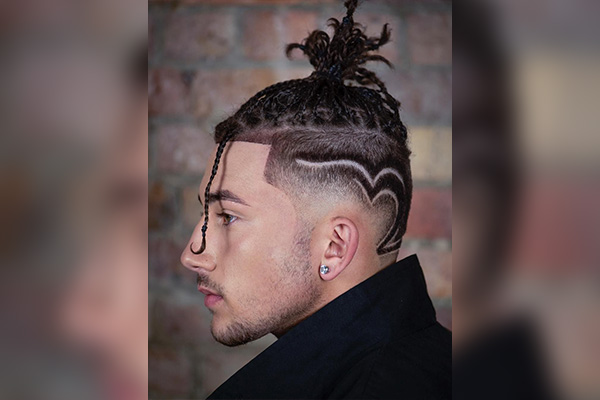 If you're looking for a Bleached hair different style that's both short and sassy, consider ombre locks! This trend has been taking the hair world by storm, and it's perfect for those who want to make a statement without going too extreme.
Ombre locks are achieved by bleaching the ends of the hair and leaving the roots dark. This creates a gradient effect that is both eye-catching and stylish.
Dread Styles: Braided Pineapple Ponytail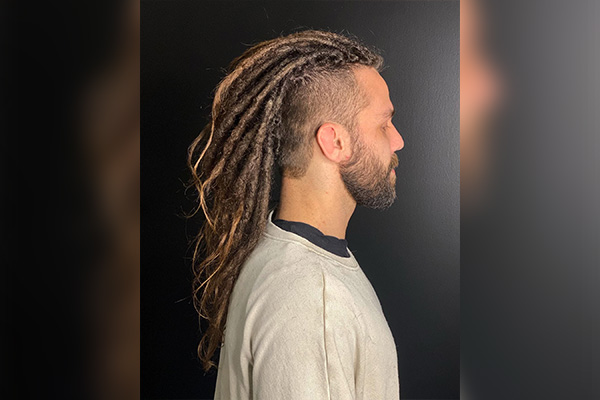 It's time to ditch the regular dreadlock-style ponytail and bring in the braided pineapple! This style is a mixture of edge and class; it will be a blast to wear!
Dread Styles: Blonde Mohawk Dreadlocks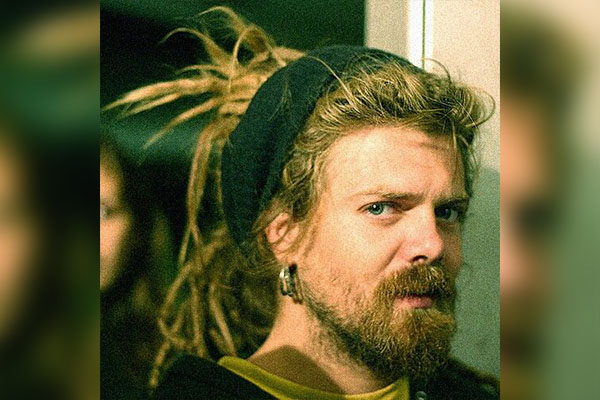 The blonde mohawk dreadlock styles for men have been around for quite some time. The blonde mohawk dreadlocks are considered one of the unique hairstyles out there. Not only does it look good on its own, but it also enhances other styles.
The two-tone dreadlock is a fun way to spice up your look. You can create these hairstyles with a combination of two colors. It will give off a more retro vibe. You can even choose different shades of the same color for an even more dramatic effect!
Dread Styles: Side Swept Dreadlocks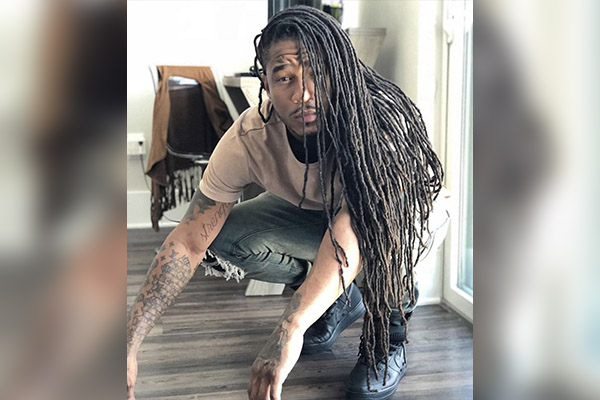 Side swept dreadlocks are a fun way to update your hairstyle. You can recreate it by shaving either side of your head or draping your dreads to one side. It's a bit of an adventure, but the look is worth it!
Dread Styles: Black Man Short Dreads Braided Styles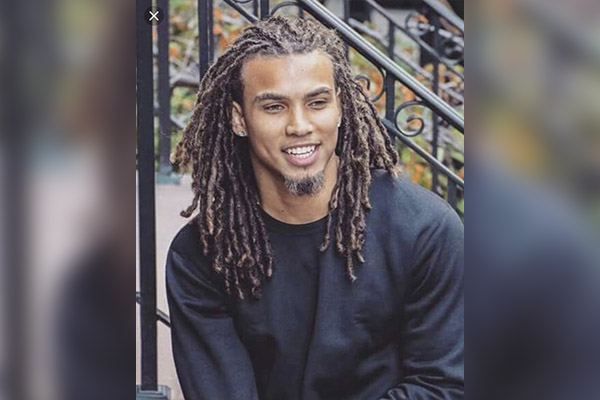 Just because you have short dreads doesn't mean you can't have fun with your hair! You can still do a lot with different braids and styles, and finding inspiration for your next look is not hard. The black man short dread braided styles add an exciting texture and dimensionality to the style, giving you something different than just long dread hairstyles for guys.
Dread Styles: Short Knotted Dreadlock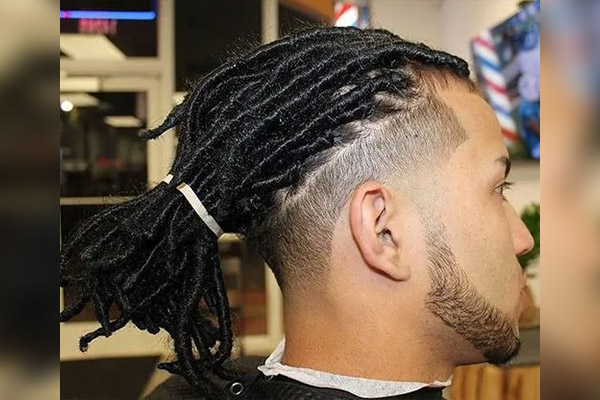 Another popular style that men prefer to wear is short-knotted dreadlocks. This style is achieved by sectioning off small pieces of hair, twisting them, and then stacking them so they create tiny knots. The result is a short, textured hairstyle that is full of personality.