If you're a fan of peaky blinders, then you know what it's like to get hooked on a show. It's not just the plot lines or even the actors—it's also their hairstyles.
Whether you watch Tommy himself, his brother Arthur, or any other lads in this gangster drama, there are tons of styles to choose from! From their sharp suits to their well-groomed hair, they inspired guys worldwide.
This guide will teach you how to achieve Tommy and the gang's iconic peaky blinders haircut using modern styling techniques.
What Is A Peaky Blinder's Haircut?
The peaky blinders haircut is an authentic classic men's style and we've seen our favorite actors in the peaky blinders show slaying this haircut.
The cut features short sides with a long top that is flat-ironed for maximum smoothness and shine. The back is kept longer than the sides but not too long to be out of place with the rest of the look.
It's the right time to ditch the bleached hair trend as this hairstyle is perfect for guys who want a classic look with a modern twist—and it works for most face shapes because it uses short hair around the ears and neckline to create movement without being too heavy on any area.
How To Get A Peaky Blinders Haircut?
Do you want your haircut in the style of one of the show's characters? We know that can be tricky—there are lots of different cuts and styles in this show, and it can be hard to figure out which one to go with.
We've got some tips for choosing the right hairstyle for you according to your face shape and style so that you know what you want when you see your barber next time. Let's get started.
Thomas Shelby Haircut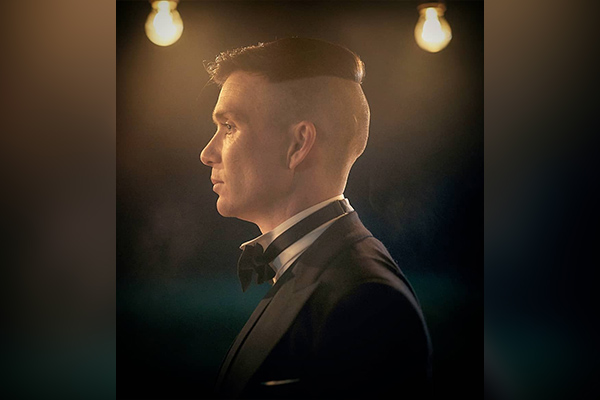 The Thomas Shelby haircut is a classic style that has been around for centuries. It is a simple, clean cut that any man can wear. Similar to a mohawk haircut, the sides and back are shaved short, and the top is left long. It always looks best when kept simple.
Not all barbers can pull off textured crops with a high fade. To achieve the look, your barber will cut your hair short on the sides and back, and leave the top longer. If you have short hair, you may need to wait for it to grow out before you can get this haircut. However, it is well worth the wait!
You can use a hairdryer to bring it forward from the back to the front. Also, use clay or matte paste for added texture and longer stay.
Arthur Shelby Haircut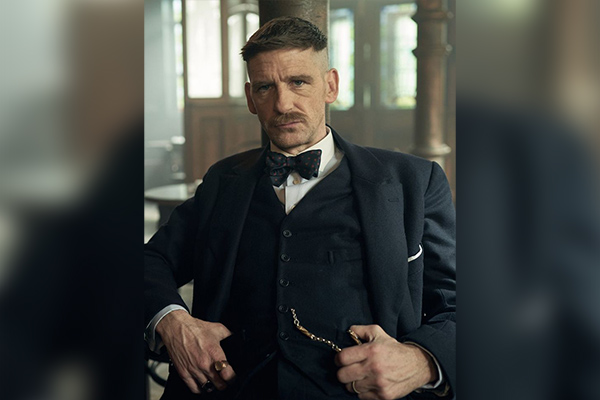 Arthur Shelby's hair has been the inspiration for many modern men's hairstyles today. It's no wonder why they could not resist trying to recreate this iconic look! With its disconnected undercut, it's both stylish and easy to maintain.
Ask your barber for a disconnected undercut to get Arthur Shelby's haircut. Make sure your barber leaves about 1 inch of hair on top of your head and cut it into an undercut with short sides. The barber will shave the sides of your head to a grade 1 or 0, making you appear to have two different lengths on top and sides.
You'll need dry hair to style it at home. Dry the hair on the top of your head so it's straight and smooth. Then, use a brush to move the fringe toward the back of your head. Finish off by applying a high-shine pomade to keep it in place. Also, use some hairspray for extra hold!
John Shelby Haircut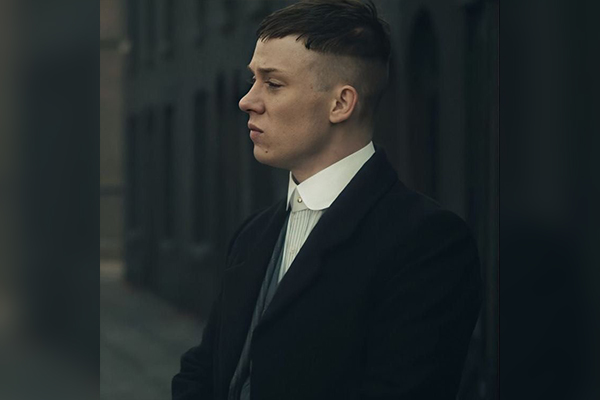 While the other members of the Shelby gang all have very similar haircuts, John Shelby stands out from the pack with his disconnected undercut with a touch or buzz cut or crew cut.
It's a classic look and can be copied by almost all guys. To get this look, ask your barber for a grade 1 or 2 on the back and sides, and make sure that he does not blend your hair on top. You'll need some decent length on top in order to achieve the contrast effect.
Once you've done that, work some product like a high shine pomade or a matte effect styling paste into your hair and sweep it to one side.
Michael Gray Haircut
Everyone loves peaky blinders and its cast of incredible actors. And with a hairstyle like Michael Gray's, it's no wonder we're all so obsessed with the show. If you're looking for a sophisticated hairstyle, look no further than the Michael Gray side-parting haircut.
Whether you are out in the town or headed to the office, the Michael Gray haircut will make you look your best. This is where the barber takes off the extra length at the top and then tapers down from there.
To get the Michael gray haircut, start combing your hair after getting out of the shower. With the help of a hair dryer sweep your hair to one side and you are all set to rock the look.
Alfie Solomons Haircut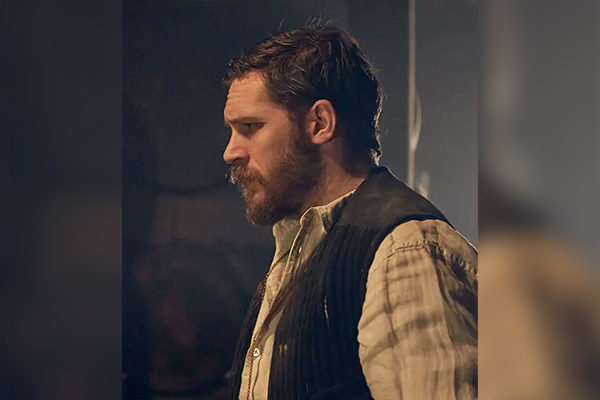 Alfie Solomons is another popular character on Peaky Blinders, and part of his allure is his unique sense of style. One of the most distinctive features of Alfie's look is his goatee style haircut. You have to keep your focus on your beard to achieve this rugged look, as you can slay your own hair with a bit of trimming.
It's important to have patience. This is not as simple as short beard styles that can be achieved overnight. It will take some time and commitment to grow your beard to the desired length. Once you have the right length, however, the rest is easy. A little grooming can go a long way in making it look modern and masculine.
FAQs – Peaky Blinders Haircut
What Is The Peaky Blinders Haircut Called?
The peaky blinders haircut is often called a textured crop cut or an undercut. The peaky blinders haircut is characterized by short, textured hair on top, with the sides and back being buzzed or trimmed very close to the head. This hairstyle is easy to style and maintain.
Are The Haircuts In Peaky Blinders Authentic?
Yes! The peaky blinders' haircuts are as authentic as you'd expect from a show set in the 1920s.
The short back and sides were popular among working-class men and other gangs at the time while also being pretty practical. They were great for hygiene, as they kept lice at bay, but they still looked stylish and masculine.
How Do I Get My Hair Like Arthur Shelby?
Getting your hair like Arthur Shelby's might be a little hard, but it's not impossible. This style involves cutting the hair on both sides and back of your head shot while leaving it long on the top. With the help of a hairdryer and brush, take the hair to the back. Use wax or spray so that they can provide some hold for styling purposes.
What Is The Cut In Birmingham?
The cut in Birmingham refers to a style of haircut that was popular in the 1960s. It features the hair on the sides being tapered down to nothing, while the top is left longer.
Conclusion
As the peaky blinders continue to take over the small screen, so does the iconic peaky blinders' haircut. Popularized by Cillian Murphy's character, Thomas Shelby, the haircut has become synonymous with the show. And although the hairstyle may seem simple, it's actually quite intricate.
The haircut is all about precision. Every detail matters, from the length of the hair to the way it's styled. You'll need the right products to get the look. This is not a haircut that can be rushed, be patient and let your hair grow.
Embrace your inner Shelby and get the perfect peaky blinders haircut in 2022 now.