Full, thick beards have surely earned a well-deserved spot in the world of men's facial hairstyles, but not at the expense of a goatee's popularity.
The 90s fashion witnessed many different goatee styles and most men in that decade were found rocking a unique goatee style. While this particular facial hair trend may have taken a backseat at one point in time, it's back with a bang!
There's no denying the fact the goatee is a universally flattering, classic, and timeless look that has a little something for every man out there, regardless of their face shape or type of hair growth.
If you've been on the fence about trying a goatee style, now's the time!
We've rounded up some of the most popular and best goatee styles for middle-aged men, many of which are also ideal options for younger and older men.
How to Choose Goatee Styles: Goatee Beard Styles
The key to achieving the perfect goatee look is to find the right goatee shape and style for your face, one that not only complements your facial features but also goes with your overall personal style. Regardless of which goatee style you choose, you can be assured that the end result will be absolutely suave and stylish!
Take a look at the following unique goatee beard styles and pick the one you think would suit your face the most.
Goatee Styles: Original Goatee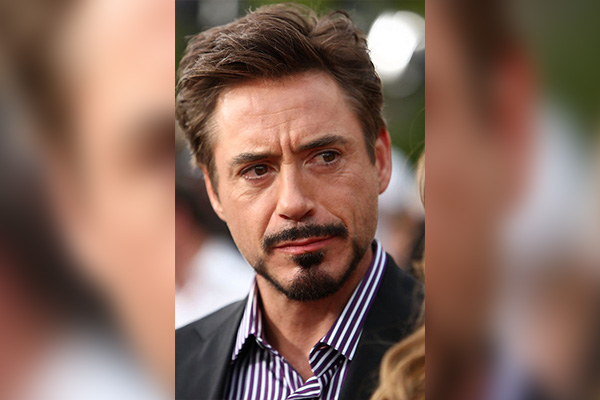 Also known as the true, standard, or real goatee, this is one of the classic types of goatee that is simply described as a beard without a mustache. It comprises a small beard on the chin right under the bottom lip, along with a shaved jawline.
This men's goatee style is super simple to achieve where all you need to do is shave all the hair off your neck and face, leaving a small patch of hair on the chin.
Goatee Styles: Full Goatee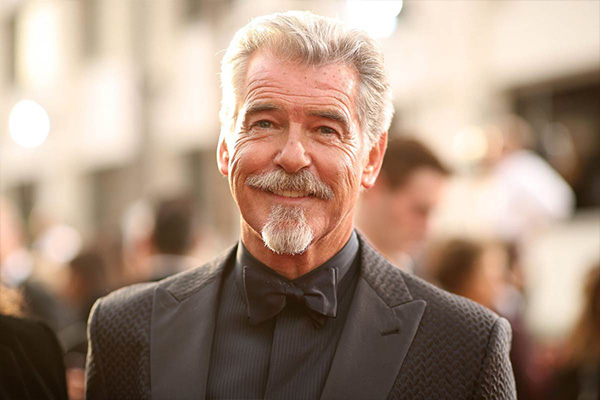 This goatee style is an extension of the original goatee, but with the addition of a mustache. It consists of a circular beard around the mouth that covers the upper lip and the chin.
The full goatee is one of the most popular goatee styles among men of different ages, but especially those who wish to grow a thick, full beard.
Goatee Styles: Van Dyke Goatee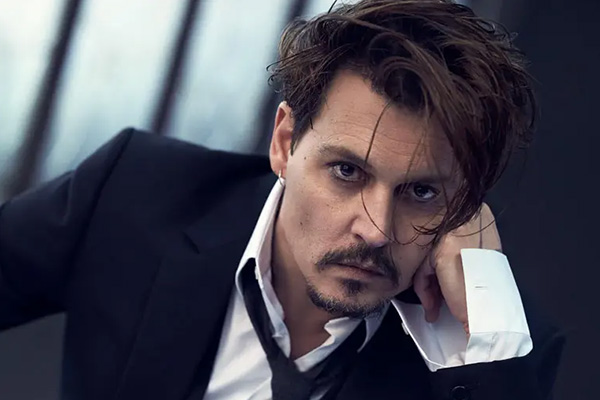 Named after the 17th-century Flemish painter Anthony van Dyck, the Van Dyke goat is one of the best short beard styles for those who experience difficulty in growing out a full thick beard.
This goatee style features a combination of a French mustache, a soul patch, and a chin goatee, with clean-shaven cheeks.
The Van Dyke goatee doesn't have any bald patches, and what separates this style from other men's goatee styles is that all three components here aren't joined together. The mustache, soul patch, and goatee are all separate, a technique that greatly helps men cover any possible gaps or spaces in their facial hair.
Interestingly, this goatee style draws great inspiration from Japanese fashion where the Japanese Van Dyke is considered to be one of the classic Japanese beard styles.
Goatee Styles: Extended Goatee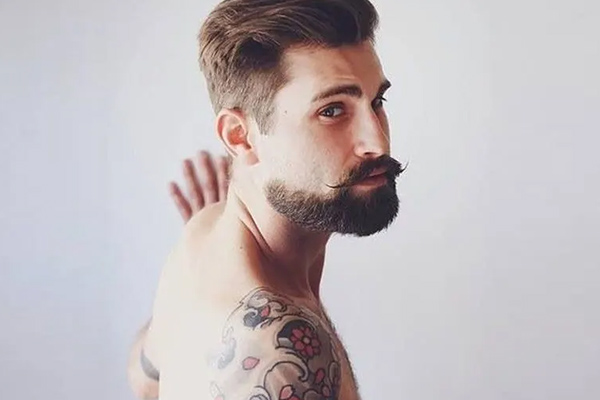 The extended goatee is quite like the traditional goatee style with a patch of hair on the chin, except that it doesn't restrict the hair from spreading toward the jaw region.
It's a combination of a mustache and a goatee, with facial hair that extends to both sides of the face as well. In this style, the beard is connected to the mustache, and the sideburns are removed since they don't play any role in the beard-shaping process.
If you are interested in getting the extended goatee to look, you should ideally let the hair on your chin and mouth region grow a little longer than required. Then, you can easily trim the hair into an extended goatee in your choice of shape and size.
Goatee Styles: Goatee with Thin Chinstrap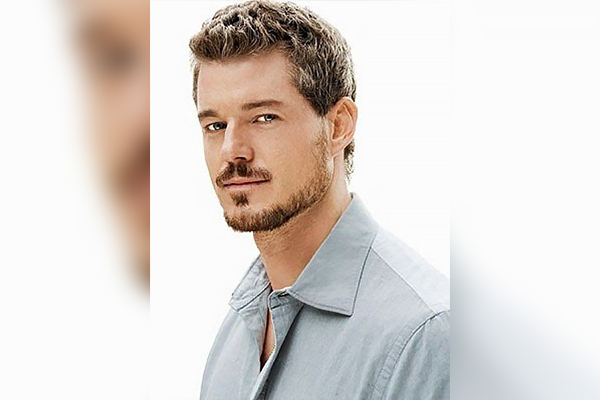 This is an interesting goatee style that features a thin and well-trimmed look. However, it's not as popular as all the other goatee styles. A chinstrap is basically a type of facial hair style where a thin strip of hair extends from one side of the face to the other, along the jawline.
To create this look, you first need the classic goatee look and then pair it with a thin chinstrap.
Goatee Styles: The Anchor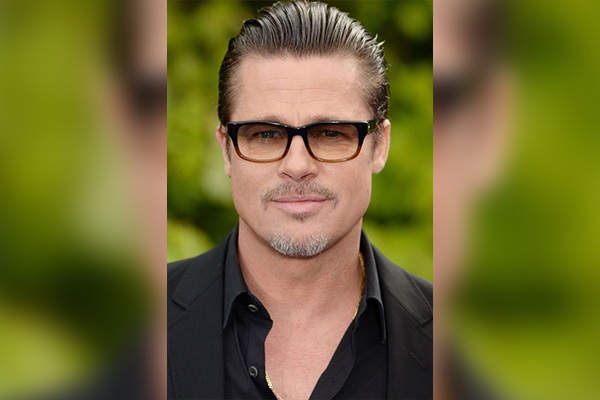 The Anchor is a pointed goatee beard style that is paired with a mustache as it traces the jawline. It's best suited for an oblong or square-shaped face. Interestingly, it gets its name based on its resemblance to a ship anchor, the metal device that is used to prevent a ship or boat from drifting in the water.
This style features a strip of hair that starts below the lower lip and extends towards the chin region. It's quite a difficult look to achieve and pull off, so it's best to go to a competent, trusted barber.
Goatee Styles: Chin Goatee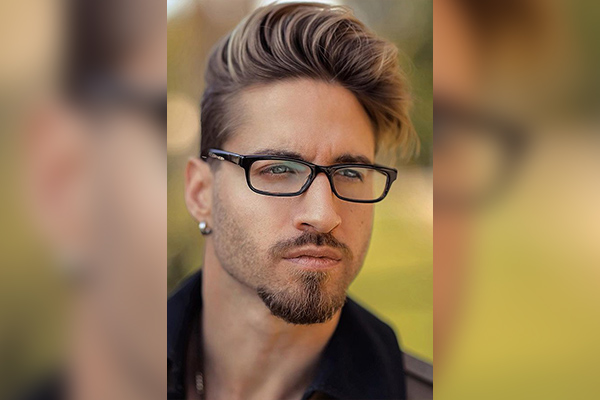 The chin goatee is another short goatee style that features a small tuft of hair exactly at the point of the chin with clean-shaven cheeks. It's ideal for those men looking for simple and basic goatee styles that don't require a lot of care or effort.
Goatee Styles: Landing Strip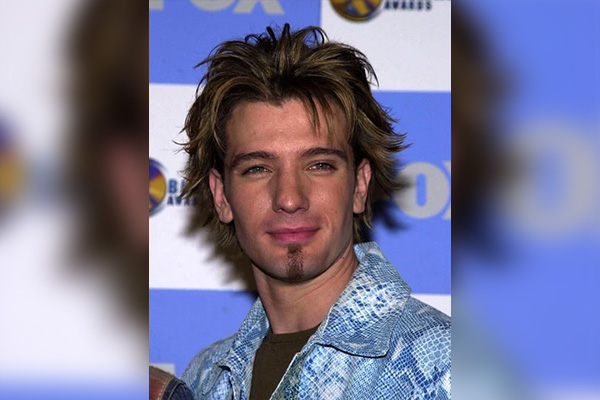 One of the easiest and most low-maintenance goatee styles for older guys is the landing strip style. It's also effortless to grow given how it requires a simple, small strip of hair that extends from the bottom of the lip and covers the length of the chin.
Since it's super short, you don't even have to comb it. However, in order to maintain the look of the landing strip, you should shave the hair around it regularly.
Goatee Styles: Soul Patch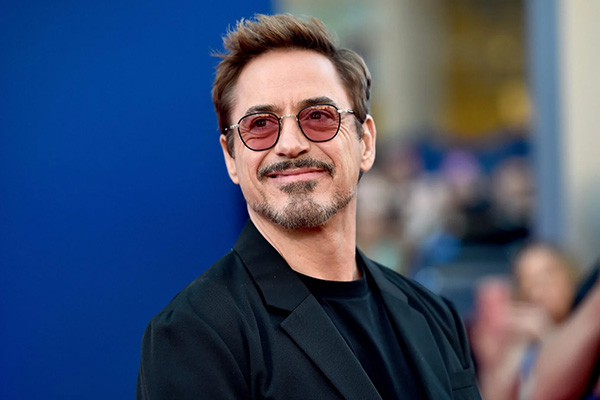 The soul patch is also known as the jazz dot beard considering how it was a favorite among beatnik artists and jazz musicians from the 1950s and 1960s. It is one of those petite goatee styles that requires the smallest amount of hair possible.
It consists of a small triangle or square-shaped tuft of hair that sits directly beneath the lower lip, at the very center of the chin.
The soul patch might be a very basic and simple goatee style, however, it's also super versatile and you can pair it with a number of different mustache and beard styles.
Goatee Styles: Thin Goatee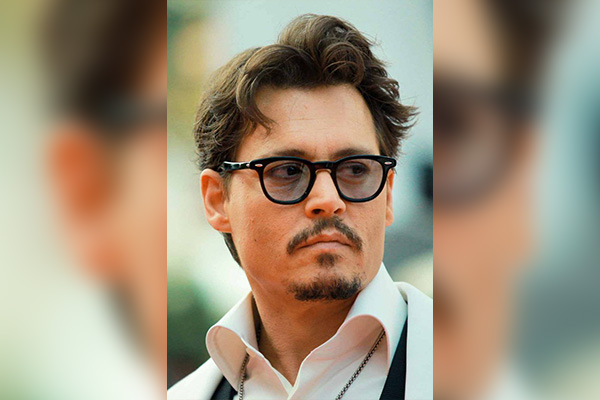 As the name suggests, this goatee style features a very thin shape and is ideal for those men who don't like their goatee as filled as it is in a French beard or a full goatee.
It comprises a thin, narrow line of hair above the upper lip, which encircles the mouth and goes along the chin. If you have a triangular face, the thin goatee is the perfect beard option for you.
Goatee Styles: Untrimmed Goatee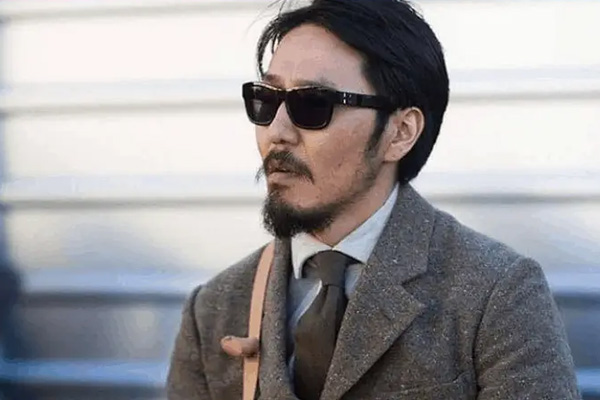 With grown-out sideburns and an untrimmed goatee, this style gives off a very relaxed, stylish vibe and is also very easy to achieve. It is typically paired with a long mustache which further adds to the messy, laidback look, yet maintains the style aspect of it.
Goatee Styles: Disconnected Goatee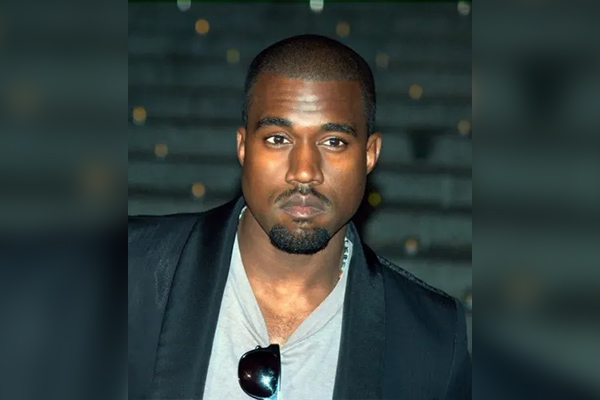 This is one of the classic goatee and mustache styles in which there's a circle beard and a mustache, but the hair on the chin runs along the edges of the mouth and is disconnected from the mustache.
It is quite similar in appearance to the Van Dyke beard style, except that it's much bolder and edgier in comparison.
A disconnected goatee is an ideal option for men struggling with slow, less or patchy facial hair growth. This style can be kept narrow and short, or wide and long, depending on how you like your beard.
Goatee Styles: Balbo Beard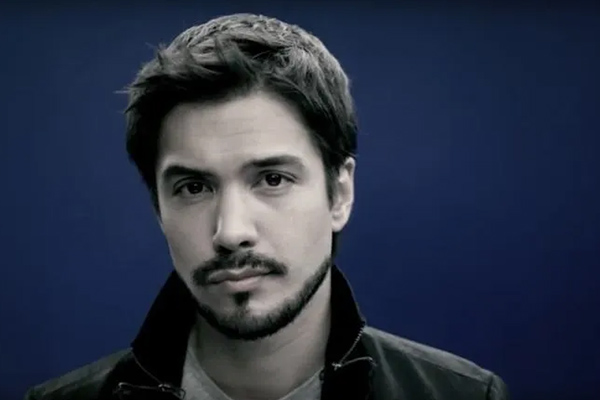 Known as one of the most stylish mustache and goatee styles, the balbo beard pairs amazingly well with men's semi-formal attires.
It is trendy and chic and features a floating mustache which is neatly trimmed to give it a polished look. It requires shaved sideburns and a beard that extends along the length of the jaw, touching upon both sides.
You need to let your beard grow for at least 4 weeks after which you can trim and style it in order to achieve the perfect balbo beard.
Goatee Styles: Circle Beard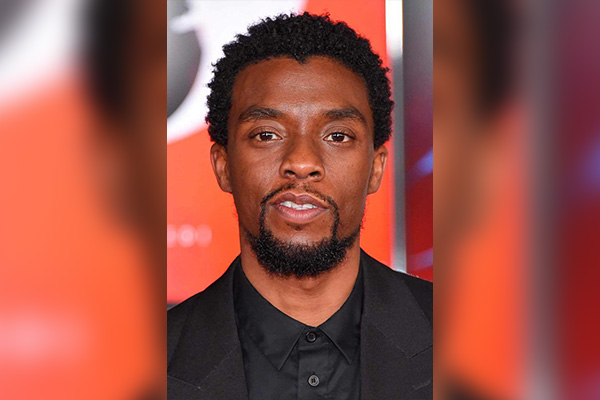 Among all the different goatee styles for older men lies the circle beard which, as the name suggests, features circle-shaped facial hair that surrounds the mouth, and is connected to a mustache.
If you are unable to grow a full beard or simply don't like fully-grown beards, you can opt for this beard style which is easy, low-key, and also stylish.
To achieve this look, your cheeks need to be clean-shaven so that the circular beard is prominent.
Goatee Styles: Scruffy Goatee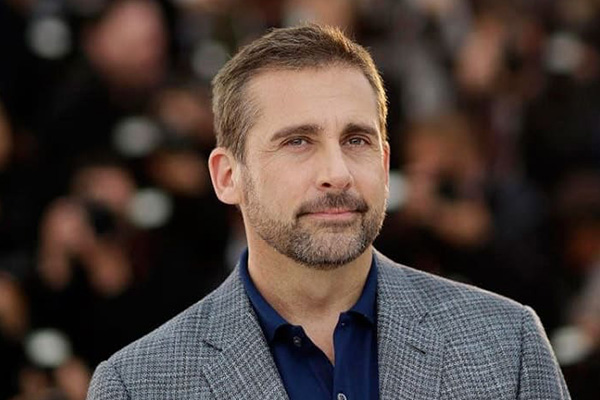 If you are a goatee guy who is big on bold and rugged goatee styles, the scruffy goatee style is the one for you.
As the name suggests, it features a full, thick goatee that creates a thick circle beard, which can be achieved by not shaving for a while. This also results in the growth of scruff on the cheeks and neck which is very important for this particular look.
The stubble on the cheeks and neck offers a nice contrast and gives it that rugged, edgy appearance. The scruffy goatee also gives off quite a masculine vibe and looks super chic if done right.
Goatee Styles: Long Goatee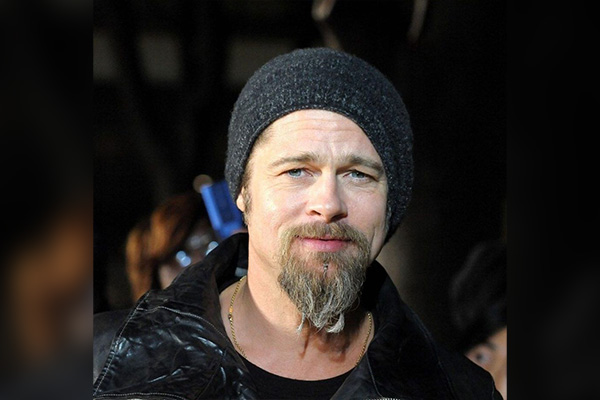 This is one of the long beard styles that is favored by many middle-aged and older men.
The long goatee is a type of partial beard that is free from the weight of a full beard. Think of it as an extension of a basic, classic goatee where you allow the beard to grow longer with shaved sides which leaves a heavy stubble around the chin area and mustache.
The stubble creates a kind of template for the partial beard to transform into the long goatee style. While this isn't exactly a high-maintenance goatee style, you will need to care for it in terms of shaving the sides regularly, using high-quality beard shampoos and oils, and combing or brushing your beard regularly.
Goatee Styles: Goatee Beard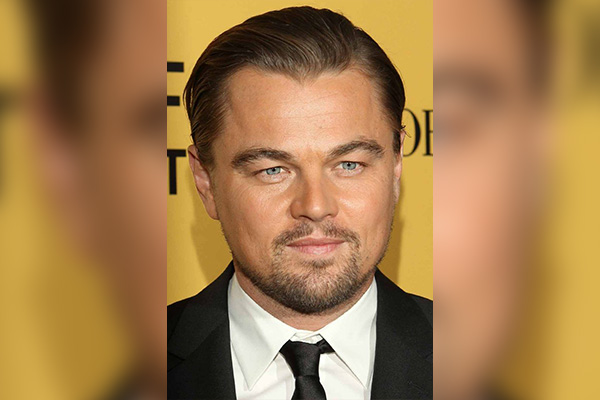 This goatee style is best described as 'the best of both worlds' considering how it allows you to rock a goatee while also having a beard!
It's one of the ideal goatee styles for those men who don't wish to give up their beard, and still want to have a goatee. This style features longer hair around the chin and shorter hair up the jawline and cheeks.
A great thing about the goatee beard is that it goes with most, if not all men's hairstyles and ends up looking really cool.
Goatee Styles: Curly Goatee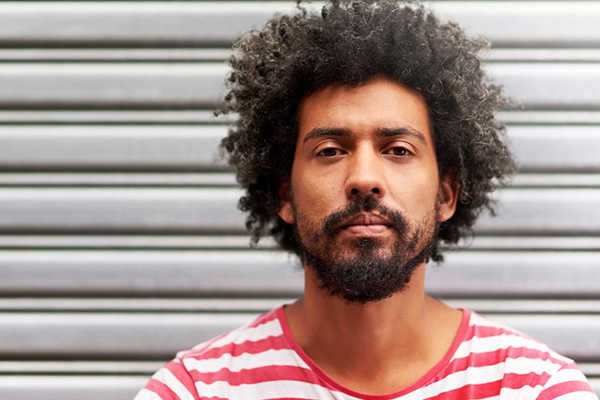 For men with curly hair, the curly goatee is ideal for you!
The curly goatee edges into a hipster aesthetic which simply goes to show that even men with curly facial hair can absolutely rock a goatee style! This style is simply a standard goatee, except that it's curly and could also be longer, depending on the length that you prefer.
Curly goatees also require some kind of care in the form of beard wash, beard balm, beard comb, and other such products that will help you keep your curls in the best form!
Goatee Styles: Chin Puff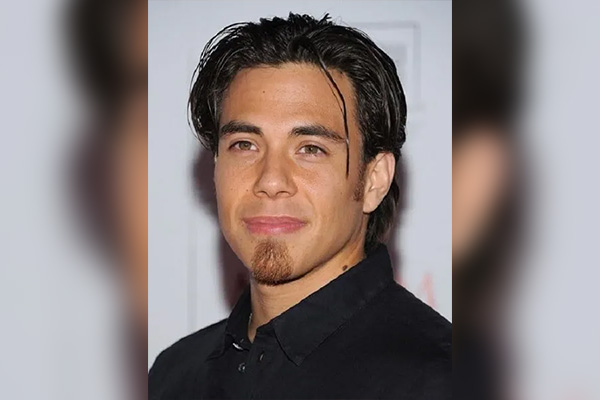 Like the standard goatee, the chin puff doesn't include a mustache either. It is supposed to be grown on the longer side with long chin hair and a soul patch, both of which extend about 2 inches from the skin.
The chin puff is a U-shaped beard, slightly elongated, and it starts at the lower lip, growing past the lip. While it doesn't feature a mustache, you can still pair it with a handlebar mustache because the two go really well together. The resulting look is super stylish!
The first step to achieving the chin puff is to grow a conventional beard that you can later shape and trim accordingly. Begin by shaving inwards where your starting point should be the ears. Make sure to switch the sides recurrently until you get to the chin area.
Start shaving from the sides until you get a central position after which you need to trim the edges with a trimmer to get the perfect chin puff.
Goatee Styles: Long Thin Braided Goatee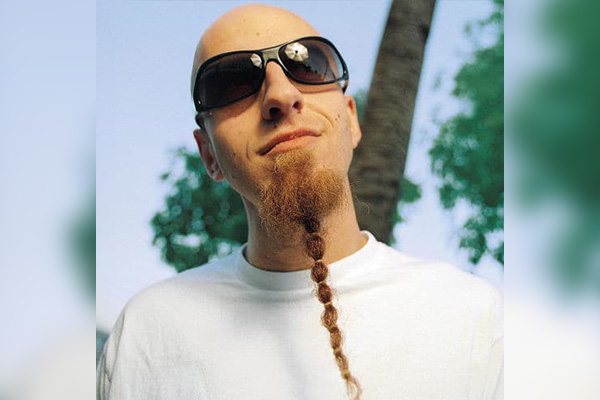 This is probably one of the most daring types of chin beard styles in which you grow a long, thin goatee which is then braided in order to produce a super stylish and unique knotted look.
The long thin braided goatee definitely stands out from the crowd and is an absolute head-turner. It's also not everyone's cup of tea considering how bold and confident one would have to be in order to pull off this uber-retro look.
It also takes one back to the Viking Age or the era when most Viking beard styles were along the lines of the long thin braided goatee.
If you want to feel like a Nordic warrior, this braided goatee is surely for you!
Goatee Styles: Pencil Thin Goatee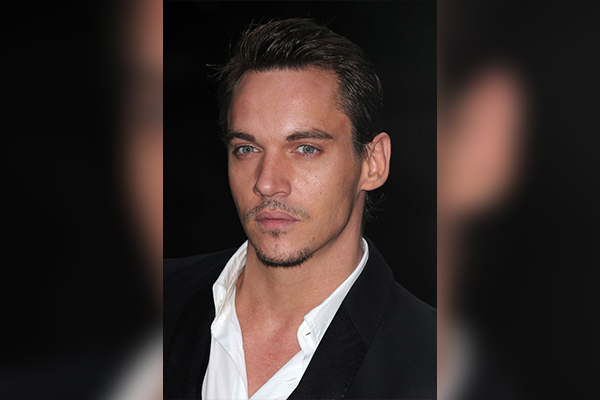 True to its name, this goatee style actually does look like it has been drawn with a pencil. It features sharp borders, a neatly-defined upper border of the chin beard, and it is as thin as a pencil line.
Similar to most goatee styles, the pencil-thin goatee also requires you to shave the hair on the neck and cheeks. It has a mustache as well as a chin beard, and it's up to you if you want them to connect or not.
However, this style looks great when the chin beard, and mustache are connected, but if you often struggle to make your goatee connect, you can let it be.
Either way, the end result is super sleek and stylish, especially due to the shaved cheeks and neck which help create a very clean, neat, and defined look.
Goatee Styles: Low Maintenance Goatee
Men who don't have the time or the energy to spend on their facial hair, but would still like to have a nice beard style can consider the low-maintenance goatee.
This goatee style, as the name implies, doesn't require a lot of regular care, except the occasional trim if needed.
It simply features scruffy hair that naturally grows around the mouth, on the chin, and under the nose. It's up to you if you want to shave the hair on the neck and cheeks or leave the facial hair as it is, but in the latter case, make sure that the hair around the chin and mouth is more pronounced.
What face shape is good for a goatee?
There's no denying the fact that when it comes to men's beard styles, there isn't a one-size-fits-all approach, and not every style will look good on every man. There's a different beard style for every face shape and structure. Speaking of goatees, there are so many different styles based on unique face shapes. For instance, if you have a square-shaped face, the ideal goatee options for you are the classic goatee, the circle beard, and the petite goatee. For those with a round face, the anchor goatee, the Van Dyke beard, and the balbo beard are great options to consider. 
Is a goatee still in style?
Men's facial hair trends have definitely undergone a massive resurgence in recent times, but when it comes to a goatee, there's no better or more ideal time to consider getting one! A goatee is definitely in style today and you'll see many A-list celebrities sporting a unique goatee style every now and then with utmost perfection. 
What facial hair is most attractive?
Heavily stubbled faces have often been deemed the most attractive as compared to full beards or clean-shaven facial hair. Stubble refers to the hair that grows back after a shave and features quite a rugged appearance. The hair here is super short and isn't quite a proper beard. 
What looks better: a beard or a goatee?
Both beard and goatee have a unique appearance and look super stylish in their own ways. A goatee, for instance, helps enhance and complement certain facial features such as the chin and jawline. A goatee would look great if you have a prominent chin and a chiseled jawline. A full beard, on the other hand, covers up these parts of your face so if you wish to hide them, a beard helps cover them up. However, what's great about beards is that you can trim and shape them in a way that allows you to give the illusion of a prominent jaw. 
Rock That Goatee with Style
There are so many different types of goatees in a style that you can consider on the basis of your face shape and structure, and how much care and effort you are willing to put into its maintenance and upkeep.
Having a goatee is an excellent way to achieve a stylish, trendy, and attractive facial hair style, without having to grow a full beard and maintain it regularly. There is a plethora of goatee styles for every man out there, even those who struggle with proper facial hair growth so you really have nothing to worry about!
All you need to do is pick a style, achieve it, and rock that goatee with utter style! You can even opt for different haircuts with a goatee and let both complement each other to perfection.