Leaving your teenage years behind and entering your 20s often calls for a lingering question for most men – how to dress in your 20s men?
As you grow older, your fashion and style game also changes, and the ever-changing fashion world can leave one quite confused about what to wear and what kind of fashion to follow.
When it comes to your 20s, the confusion can be greater than usual because, at this age in life, some of you are probably transitioning into a young professional from a student, which also requires you to up your fashion game.
Lucky for you though, your 20s are the ideal time of your life when you can be as experimental as you want in terms of fashion. You can put your creativity to good use and lay the foundation for the next years to come.
Useful Fashion Tips for Men In Their 20s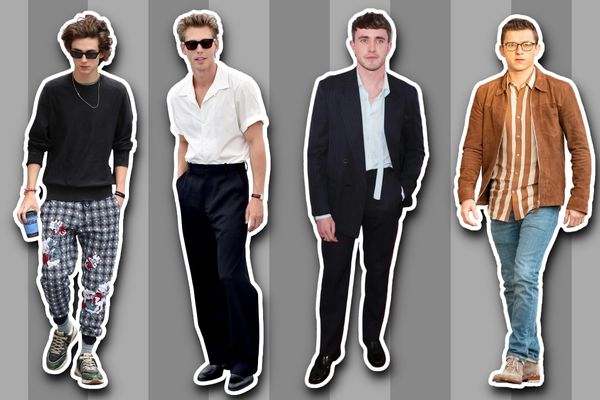 There is no rocket science when it comes to fashion – all you need to do is identify your personal style, figure out what works for you and curate your 20s wardrobe accordingly.
We have rounded up some great and useful style tips for young men in their 20s that will help you dress according to your age and make a unique style statement.
Experiment With Clothing
The 20s is the age to be yourself where you can and should experiment with different styles, fashion trends, and types of clothing because that's when you build style foundations for future times as you grow older.
At this age, you have complete freedom to play with different options to see what works or doesn't work for you. For instance, if you are particularly drawn to bold, colorful streetwear clothing, you can totally experiment with that. If you prefer a classic, elegant look, go with that!
The idea here is to have fun, step out of your comfort zone, adopt a trial-and-error route, and vary your look.
Find Your Unique Style
Fashion for men in their 20s is diverse, to say the least, and amidst all the celebrity style icons and ever-changing style trends, one can become quite confused and overwhelmed with all the options available to them.
While you are experimenting and mixing things up, use the opportunity to identify your personal style and take it from there. Are you big on neutral colors or do you love making a statement with bold colors? Do you lean more toward casual, effortless clothing or do you prefer an elegant, smart casual style of clothing?
Identifying your unique personal style will help you curate your wardrobe accordingly and invest in clothes that you will actually wear.
Follow Fashion and Style Trends
Fashion trends are always evolving where some come and go, and others just remain constant forever such as denim jeans or black blazers, for instance.
Your early 20s are a time when you are impressionable, you are finding yourself and your style, and you are open to all kinds of learning and experimentation.
So, it's a good idea to follow fashion trends and stay updated on what's in and what's out of style in the fashion world. Keep a track of trending outfits for young men and make notes on must-have clothing items and essentials for your wardrobe.
However, don't let these trends restrict you in any way – you can always improvise according to your style and preferences.
Learn How To Accessorize Your Outfits
Accessories are the perfect tools to elevate the look of an outfit, and there are no two ways about it. A rich maroon pocket square, for instance, can instantly enhance the look of a plain gray men's suit. Similarly, the addition of a quality wristwatch can amplify any outfit because watches are an absolute must-have stylish accessory for every man.
It is, however, important to learn the art of accessorizing your outfits because it's easy to overdo them and go a little extra without realizing it.
Know which accessory goes with which outfit, and how to wear them the right way.
Dress Appropriately for the Occasion
Knowing how to dress in your 20s also means dressing appropriately for the occasion at hand. If an occasion calls for semi-formal attire, ideal options include a button-down shirt, blazer, and dress pants.
On the other hand, if it's a black tie dress code event, a well-tailored tuxedo goes all the way!
It's important to dress for the occasion especially if it calls for a strict dress code. This will also help you sort your wardrobe into different dress codes such as casual, smart casual, semi-formal, formal, business casual, etc.
Invest In Versatile Pieces
One of the biggest benefits of having versatile clothing items in your wardrobe is you get to come up with more outfit options with fewer pieces.
For instance, if you invest in a pair of khakis and dark-colored denim, you can pair them with different types of shirts such as colored polo shirts and button-down shirts, and also dress them up or down depending on the occasion.
With such versatile options, you'll be able to experiment with different clothing combinations, and also save yourself from spending a lot of money on clothes in the long run.
Wear A Nice Hairstyle
Your hair is such an important part of your overall appearance and personality, and it helps tie your entire look together.
Any young man's style is incomplete without a nice haircut so it's important to make sure that your hairstyle complements your features and suits your face.
There are so many amazing men's hairstyles to choose from such as the popular crew cut, the classic pompadour, and the ever-unique Edgar cut. Depending on your hair type, length, and texture, choose the one you think you'll be able to pull off the best.
The right hairstyle will not only elevate your appearance but also help you dress better and bring out your personality.
Find Yourself Fashion and Style Inspiration
Most of us have a style icon or an influencer who we look up to in terms of fashion to get our hands on great styling tips and top fashion trends, for instance.
If you don't have one, you should definitely find yourself some kind of inspiration to help you establish a unique style road map of your own. From mid-20s men's fashion to late-20s men's fashion, you will find so many different style icons or celebrities that belong to the same age bracket as yours and have some excellent style inspo to offer that is synonymous with your personal style.
You don't necessarily have to do exactly what they are doing – the idea here is to simply get some out-of-the-box ideas to help you up your fashion game.
Focus On the Fit
In case you haven't heard this before, it's all about the fit!
Getting the right fit is absolutely important for every piece of clothing that you own. Poorly-fitted clothes aren't just uncomfortable, but they also look unappealing and unimpressive.
Note here that there's a difference between oversized and ill-fitted clothing. The former is an actual fashion trend and is deliberately designed that way whereas the latter refers to clothes that are too small or too big, and too short or too long for you.
So, make sure you focus on the fit especially when it comes to formal clothing because proper sizing and fit is imperative.
Follow A Theme
When putting together an outfit, always have a clear picture or idea in mind of what you want the end result to look like.
Regardless of your age, it's a good idea to dress with an aim in order to have the right direction for your outfit. This is particularly essential for young men in their 20s considering how your wardrobe can tend to be experimental and a little more varied.
From minimal to hipster to grunge, it could be any theme you want as long as you follow it properly and create a look that's according to your chosen theme.
Wardrobe Essentials for Men In Their 20s
Every age calls for particular wardrobe essentials, some that change with each decade while others remain timeless and classic, regardless of age.
For instance, a solid-colored, well-tailored suit is the one thing that you will need not only in your 20s, but also in your 30s, 40s, and 50s. On the other hand, when you are in your 50s, you might want to avoid wearing scoop-neck sleeveless shirts, for example.
Similarly, there are some basic but key wardrobe essentials that men absolutely need in their 20s that will help them dress better and according to different events and occasions.
Take a look!
A Trusted Pair of Jeans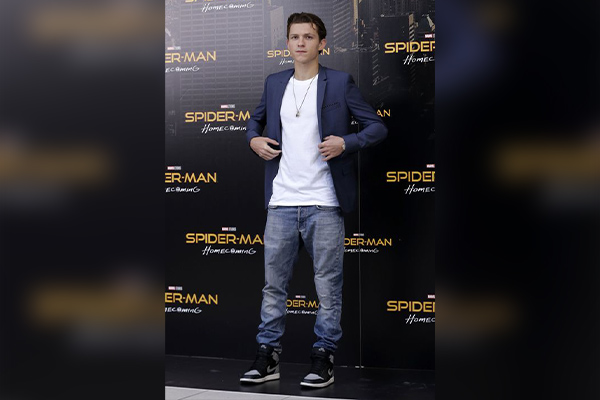 There's no denying the fact that jeans are one of the most important and basic pieces that every man should have in their wardrobe.
After all, you can never go wrong with a pair of jeans that you trust, especially at times when you don't know what to wear.
Take a pair of dark fitted jeans, for instance. This isn't just ideal for casual outfits, but you can also wear it with a sport coat or a dress shirt for formal occasions.
That's the beauty of jeans – they are versatile, always trending, and look very stylish no matter how you wear them.
A Quality Suit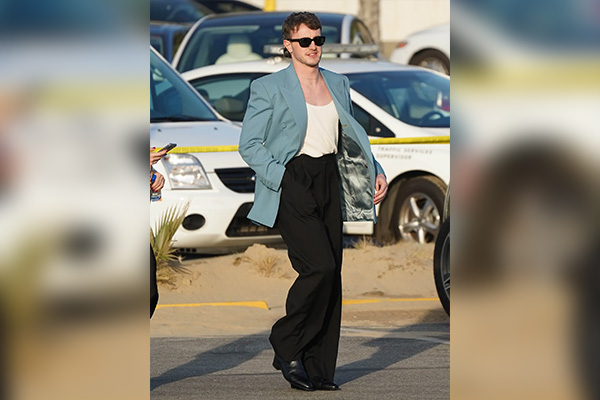 From job interviews to formal events to office attire, there are many occasions that require men to wear a nice, quality suit in their 20s.
When it comes to suits, fit is one of the most important features that require your attention because a poorly-fitted suit is nothing but mediocre. If possible, get a made-to-measure suit that fits you perfectly because the fitting is what separates a suit from the lot.
The second most important thing is color. Opt for a classic, timeless suit color navy or charcoal gray, and later you can experiment with other colors in the future. While black is also a classic color for suits, it's more suited for men in their 30s or 40s.
Versatile Footwear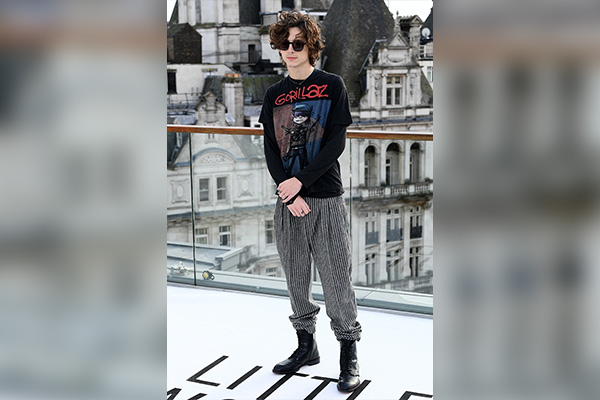 Like clothes, your shoes also play a very important part in making an impression and enhancing your overall look.
Men in their early 20s mostly have different types of sneakers in their wardrobes and while sneakers are truly essential, you do need to have versatility in terms of footwear.
Other than a trusted pair of sneakers invest in a pair of Oxfords for formal events, a pair of brogues or derbies, loafers, and perhaps casual boots like chukkas or Chelsea.
These are some of the most stylish types of basic shoes to help you get started and introduce versatility to your footwear collection.
A Collection of Shirts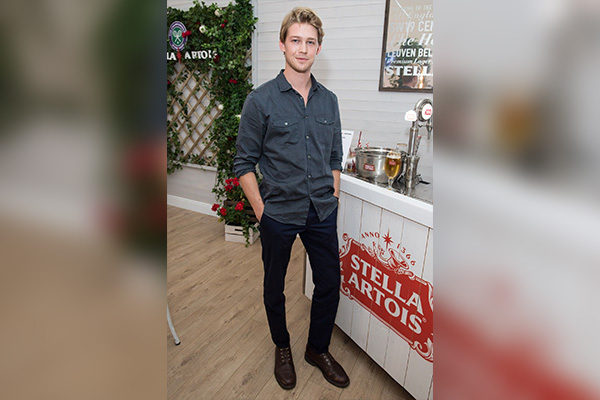 Everyone knows a crisp white shirt is a sartorial essential for every man's wardrobe, but when you are in your 20s, you might want to have some diversity and fun options to choose from.
A young man's wardrobe is simply incomplete without a collection of different shirts such as dress shirts, Oxford button-down shirts, flannel shirts, polo shirts, short sleeve t-shirts, and jersey shirts, to name a few.
Whether you are in college, university, or working in an office, these shirts will be your ultimate savior and help you create some of the most stylish outfits in your 20s.
Different Types of Pants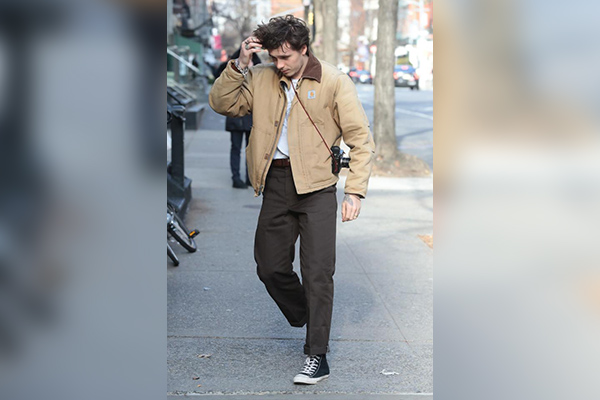 While jeans are evergreen and timeless, you do need other types of pants in your wardrobes such as chinos, sweatpants, slim-fit trousers, and corduroy pants for different occasions and weather conditions.
Say, you have to attend a work event. You can make a great style statement with a pair of chinos and a polo shirt. Tie the look with clean loafers and you are good to go! On the other hand, if you are going to a fun, casual party, you can opt for your favorite denim jeans, and a henley shirt, and pair it with Chelsea or chukka boots.
A Smart Jacket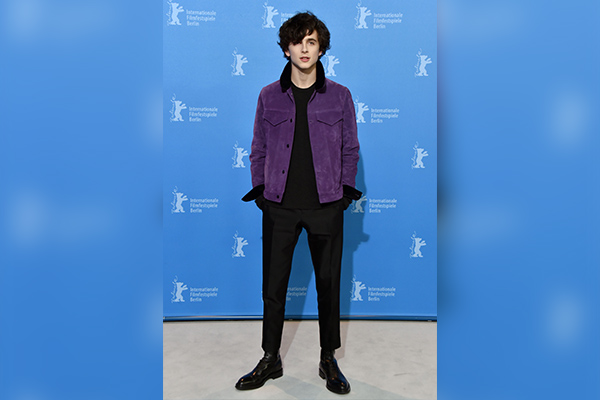 Jackets are a must-have for men in their 20s and there's so much you can do with a smart jacket hanging in your wardrobe.
From bomber to biker to denim to leather, there is such an amazing variety of different types of jackets for men available out there. Another absolutely quintessential jacket option for men is none other than a plain, simple, dark-colored blazer which can be paired with different pants and shirts to create some cool, fun outfit looks.
FAQs – How to Dress In Your 20s
What should you not wear in your 20s?
There are a few things you should avoid wearing in your 20s such as clothing with a brand name or logo on it, black suits, clothes that are too big and baggy for you, leather pants, and string tank tops, to name a few.
Conclusion
We hope this guide on how to dress in your 20s helps all the young men out there develop core style habits, identify your personal style, and find out what works for you and what doesn't
Dressing in your 20s can be as fun as you want it to be considering all the freedom that you have for experimenting with different styles and fashion trends.
Other than this, use your judgment to decide what you should or shouldn't wear, and let your social circle be your style guide!