The key to wearing brown shoes with brown pants is to create a nice contrast by pairing different shades of brown together.
Brown is a classic color and a true wardrobe staple for men, and chances are that almost every man owns at least one pair of brown pants and brown shoes. However, it can be a tricky color to the style given how it comes in so many different shades, each of which has a unique vibe and aesthetic to offer.
If you are big on monochromatic looks, brown is an excellent choice of color, other than black. But, when styling brown shoes and pants, it is important to pair different shades that complement each other without creating a fashion disaster. As a general rule of thumb, avoid wearing shoes that match your pants or shirts.
The beauty lies in matching tints and hues of the same color to create a unique style statement!
Different Shades of Brown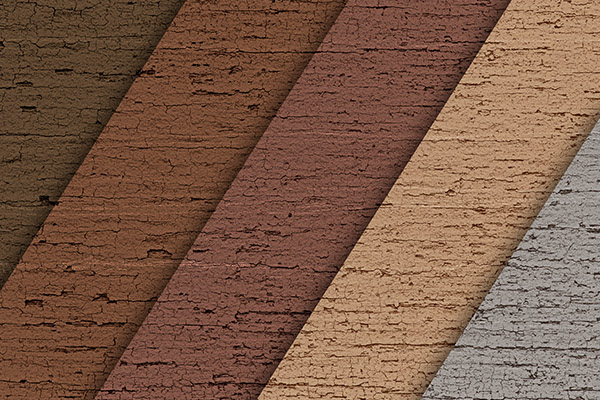 Brown might not be the loudest or the flashiest color out there, but there's no denying the fact that it's truly one of the most beautiful colors, and there's so much you can do with it.
Take a look at some of the most popular shades of brown that you should consider incorporating into your daily wardrobe.
Cinnamon – this is a warm, medium shade of brown with yellowy-orange undertones.
Deep Coffee Brown – this is quite a deep shade of brown with reddish-purple undertones.
Chestnut Brown – this is a medium shade of brown with subtle hints of red and pink.
Beige – this is a light brown shade with yellow and ivory undertones.
Khaki – this is also a light brown shade that has white and yellow undertones.
Caramel – this ranges from moderate to dark brown and has yellow and red-brown undertones respectively.
Mocha – this is a light to medium shade of brown with hints of orange.
Creating a Cohesive Look with Brown Shoes and Pants – Outfit Ideas for Men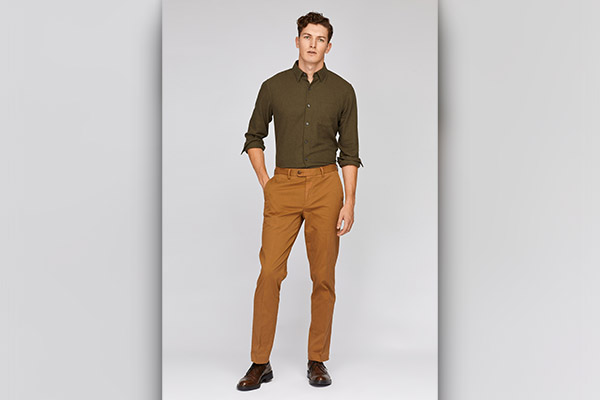 Brown on brown might not sound appealing to you at first, but brown shoes with brown pants offer a multitude of options that are absolutely worth trying. You will actually be surprised by how different shades of brown come together to create a refined, cohesive look laced with elegance and style!
Button-Down Shirt with Brown Pants and Shoes
A smart casual dress code for men calls for an outfit that offers a blend between casual and formal, with just the right amount of style and elegance.
Consider a light blue button-down shirt with brown pants and shoes – this outfit combo is perfect for a smart casual look, and you can elevate it further with a blazer or a jacket.
Opt for light brown pants and dark brown leather loafers here to create the right contrast between the lighter and darker shades of brown. If you are heading out during the day, complete the look with a pair of navy sunglasses, and you are all set!
Black T-Shirt with Brown Pants and Shoes
Black with brown has to be one of the most ideal and timeless color combinations that just always works. So, don't hesitate to wear a plain black v-neck t-shirt, light brown plaid chinos, and dark brown leather oxford shoes.
The brown leather oxford shoes will instantly enhance your outfit and add a touch of elegance to it. If you wish to dress it down, ditch the oxfords for loafers.
This is a simple, laid-back look that you can sport during the day or night without having to do much. If you have a formal dinner to attend, for instance, throw a tailored blazer over your t-shirt and make a cool style statement.
White T-Shirt with Brown Pants and Shoes
White is another timeless, classic color that goes with everything. When paired with brown, the result is a refined, stylish outfit that's simply aesthetically pleasing to the eyes.
Go with a white crew-neck or v-neck t-shirt and wear it with brown dress pants and tobacco brown suede loafer shoes. The latter will help lend a touch of classiness to an otherwise relaxed look and take it to another level.
If the weather asks for it, add another layer to this look – if you happen to have a leather jacket hanging in your wardrobe and you are looking for options to wear with a brown leather jacket, this is your chance!
A white t-shirt with brown pants and shoes is an ideal outfit option so don't hesitate to wear it with confidence!
Brown T-Shirt with Brown Pants and Shoes
For a head-to-toe monochromatic look, consider teaming a brown t-shirt with brown pants and shoes. There's absolutely no reason why you can't be dressed in an all-brown outfit, but, again, make sure to play with different shades of brown here to create a striking color combination.
You can experiment with caramel, beige, coffee, and walnut brown, to name a few, to come up with the perfect monochromatic outfit. At the same time, you can also try different types of pants such as chinos, corduroy trousers, linen trousers, dress pants, and many others.
In terms of footwear, go for brown loafers, sneakers, Chukka boots, leather dress boots, or whichever you prefer depending on the occasion and overall aesthetics of your outfit.
Black Polo with Brown Pants and Shoes
If a black t-shirt doesn't suit your personal style, go for a black polo with brown pants and shoes, an equally stylish outfit option.
With brown tailored chinos, black polo, brown suede tassel loafers, and brown sunglasses, you can flaunt this look with great style and confidence!
If you are big on headwear, add a fedora cap or a newsboy cap to your outfit, and you are good to go!
Beige Shirt with Brown Pants and Shoes
Another great combination for a full-brown outfit is a beige shirt with brown pants and shoes. Beige is also an evergreen color that goes with almost everything.
Since beige is quite a muted and soft shade of brown, go a little darker with the color of your shoes and pants for a nice contrast. For instance, khaki pants and coffee-colored leather shoes would be ideal here.
You can also experiment with different types of shirts to see which one pair best and which is ideal for the occasion at hand.
Blue Shirt with Brown Pants and Shoes
Just like black and white, blue and brown go together beautifully, and if you pair the right shades of both colors, you can make a classy style statement.
Given how neutral the color brown is, it offers a great degree of versatility, allowing you to pair a blue shirt with brown pants and shoes, and look effortlessly stylish.
A navy blue shirt is the first thing that comes to mind here considering how the richness of blue and the warmth of brown complement each other so well. Another stunning shade of blue is a sky blue shirt which pairs so well with light brown pants, and dark brown leather shoes.
This color and outfit combination also makes the ideal cocktail attire for men – all you need to do is add a tailored blazer to it and you are ready to head out!
Flannel Shirt with Brown Pants and Shoes
Looking to add a pop of color and a touch of oomph to a neutral-colored outfit with brown pants and shoes? A flannel shirt is your answer!
Flannel shirts offer a wonderful way to elevate an outfit by incorporating a range of colors, shades, and patterns into your wardrobe. Apart from being warm and comfortable, flannels have a rugged plus stylish touch to them that makes them a wardrobe must-have for men!
While there are many colors to choose from and numerous ways to style flannel for men, a red flannel shirt is a classic option. It looks super stylish with brown pants, which are further enhanced by brown leather or suede shoes, preferably loafers.
Ways to Accessorize Outfits with Brown Pants and Shoes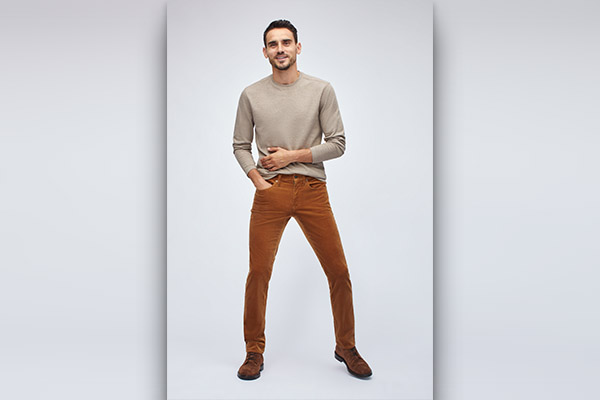 One of the simplest ways to enhance the look of an otherwise simple, laid-back, or relaxed outfit is with the help of accessories. The right accessories can make or break an outfit, an important fact that often goes overlooked or neglected by most people. Wearing accessories is also believed to be one of the many habits of well-dressed men so there's no reason why you shouldn't!
Accessorizing brown pants and shoes might sound difficult, but it really isn't. You just have to get your hands on the right accessories and see what works best depending on the outfit. After all, it's all about the little details, and they can be used as a great way to personalize your style.
For instance, if you are wearing a suit, a pocket square is an ideal option. If you are heading a casual daytime event, a pair of cool shades would do the trick!
Take a look at some of the must-have men's accessories that you should always have in your wardrobe.
Ties and Bowties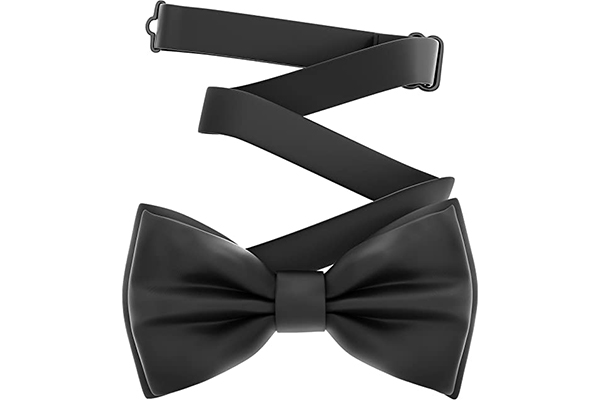 Ideally paired with suits and tuxedos, ties and bowties are perfect for formal events; like dinners and evening affairs.
Ties also look great with formal shirts, and when wearing one with brown shoes and pants to work, for instance, make sure to add a nice tie that complements your overall work attire.
Jewelry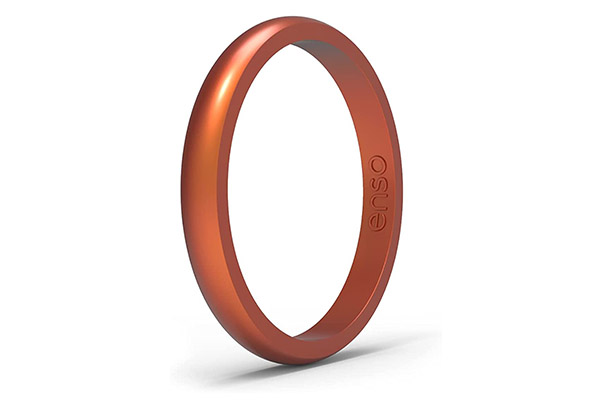 From bracelets to rings to necklaces, jewelry options for men are as diverse as they are for women, but the key here is to keep it simple and minimalist. Rings, in particular, are the most popular jewelry option among men considering how they add to an outfit without appearing overly loud or flashy.
Pocket Squares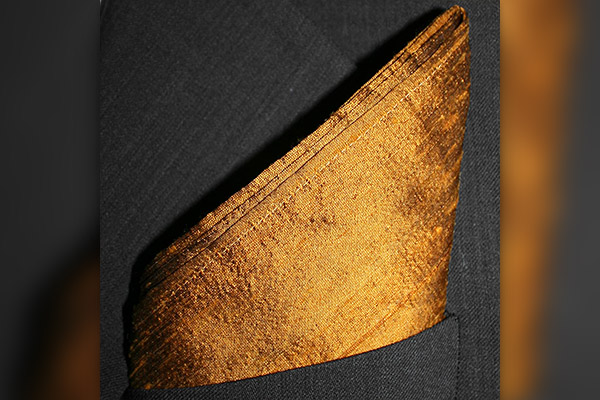 Also paired with suits, a colorful pocket square with a plain suit goes a long way in terms of creating visual interest, and bringing together an outfit.
It is ideal to learn different pocket square styles so that you can sport a unique look at different events!
Cufflinks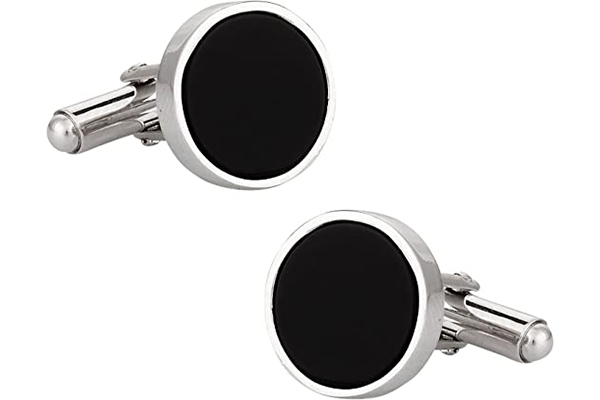 They might be super small in size, but never underestimate the power of a pair of sharp cufflinks!
There are many different types of cufflinks to look into such as fixed back, whale back, chain style, ball return, bullet back, and many others. When it comes to cufflinks, less is always more so don't hesitate to go for a simple, clean design – you'll be surprised at the impact it can and will make!
Belts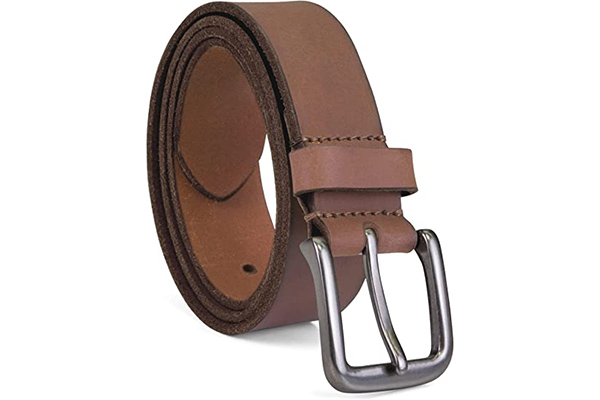 This is an everyday accessory, especially for working men, so they often tend to come across as more important for function. But, truth be told, a nice belt also serves as a striking fashion statement.
When wearing leather shoes to a formal event, make sure that your belt matches your shoes, not just in terms of color, but also texture and leather finish. This will go to show that you know how to dress well and that you take your style game seriously!
Hats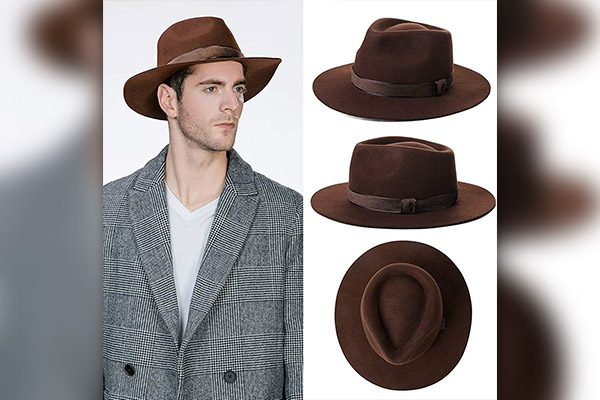 This is one accessory that some men hesitate to wear considering how it can cause them to step outside their comfort zone. However, once you do, there's no going back because hats are a wonderful statement piece, and they can take your outfit as well as your style game from zero to a hundred!
Watches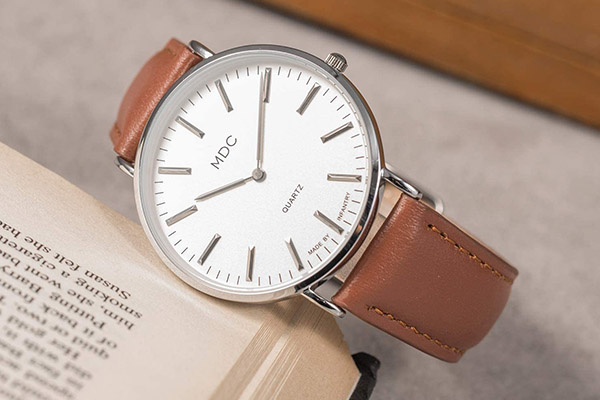 For an easy, effortlessly stylish accessory, a watch is your best friend.
Watches can instantly elevate your outfit and offer a touch of sophistication. Your choice of watch also speaks volumes about your personal style so make sure to pick the right one.
Conclusion
If you've never paired brown shoes with brown pants before, now's the time to experiment with this otherwise simple color that has so much to offer. Don't hesitate to add another color to your outfit with the help of either a loud pocket square, a printed tie, or a unique watch, for instance.
Brown is undoubtedly one of the most versatile colors that should always be a part of your wardrobe for all kinds of events ranging from casual to smart casual to formal.