The world of luxury fashion brands is brimming with popular names, one of which is none other than Gucci. And the one question that people often have about this brand is: why is Gucci so expensive?
Gucci is one of the most recognizable and desirable luxury brands and a prominent name in high-end fashion. Known for its opulence, sophistication, prestige, and the iconic double G logo, this Italian luxury fashion company has been bringing its A-game with high-quality leather handbags, and leather jackets which are a nod to the Y2K fashion for men, footwear, clothing, jewelry, accessories, home decor, wallets, and so much more.
All of this definitely comes at quite a high price, sometimes with exorbitant price tags which is what makes people wonder about its expense. 
There are actually many reasons why Gucci is so expensive, other than the fact it's a high-end luxury fashion brand.
Rich History and Heritage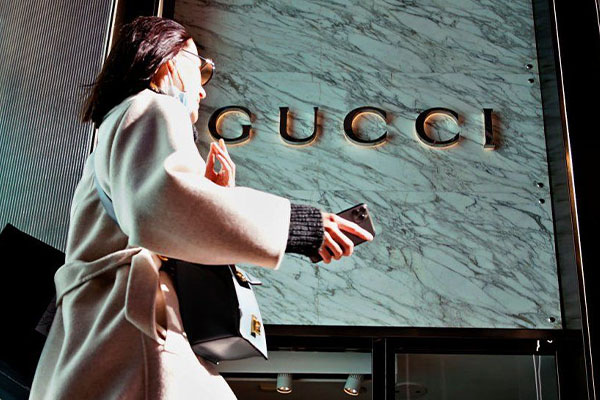 Gucci was founded by an Italian businessman Guccio Gucci in Florence, Italy in 1921. While the brand's foundation was laid in 1921, its story and history actually started in London.
It all began in the late 1800s when Guccio Gucci used to work as a luggage porter at the Savoy Hotel, known as one of London's most expensive hotels. He had direct access to wealthy hotel clients and traveling customers and the high-quality luggage that came with them. During his time at the Savoy and while escorting guests from floor to floor, he got to learn all about their fashion tastes and needs. 
When he returned to Florence in 1920, Guccio Gucci started his own small shop that sold fine leather goods which were greatly inspired by the luxurious and elegant luggage owned by the guests at the Savoy Hotel.
His products were handcrafted by skilled artisan craftsmen who had a great eye for detail and aesthetics. A few years later, Gucci began to be recognized as a premium luxury band and that's how it all started!
Brand image and Celebrity-Association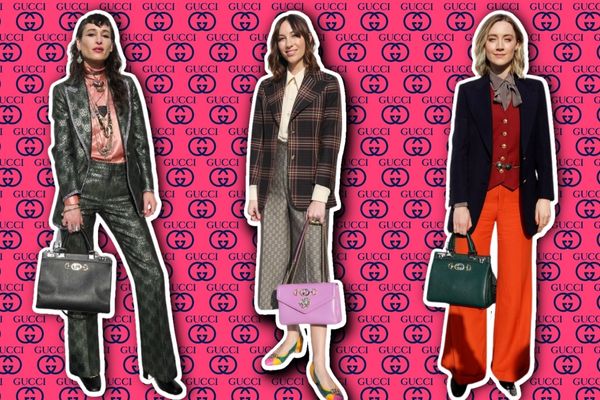 One of the many reasons why Gucci is expensive is its long-standing brand image and its association with celebrities across the globe.
This brand doesn't just sell products, it sells a specific image and status which is synonymous with wealthy people. Gucci rests on client selectivity and exclusivity where it targets a particular class or group of people who are all about status, splendor, money, and prestige.
Moreover, Gucci has garnered a successful celebrity association which also makes it such an expensive, premium brand. For example, Diana is named after Princess Diana, and Jackie 1961 is named after Jackie Kennedy.
Even today, celebrities are spotted sporting Gucci purses and clothes with utmost grace and elegance. Take Bella Hadid's Gucci gown from Cannes Red Carpet 2022. Or, some of Kendall Jenner's outfits where she's either wearing the stunning Gucci Cotton-Blend Faille Dress or donning a GG monogrammed handbag effortlessly!
When your favorite celebrities are wearing one of the most sought-after brands, it simply increases the desirability of the brand's products.
Highest Quality Materials and Craftsmanship
If you own a Gucci item, particularly a leather product, you'd know why the brand's products come with such high price tags.
One of the most important reasons why Gucci has managed to earn such a stellar brand reputation is its use of the highest quality raw materials and fabrics, the creation of unique designs, and exceptional manufacturing and stitching.
Every Gucci product is likely to last you a few good years, or even more if you take really good care of it. The fact that it has such great quality and value to offer is one factor that allows it to charge such high prices to its target customers. 
Gucci is also in the middle of paving the way to sustainable fashion which is another reason for its highly-prevalent desirability among people.
High Consumer Demand
There's no denying the fact that Gucci has a loyal customer base leading to high consumer demand which is another reason behind its hefty price tags. The high price guarantees luxury and exclusivity, and that's what the brand's customers are after.
In light of the brand's exceptional quality, guaranteed durability, exquisite designs, celebrity ambassadors, and marketing strategies, Gucci has a pool of loyal customers who keep coming back for everything that the brand has to offer to them.
Even the most expensive Gucci items have a separate customer base which simply goes to show that there are people who chase after it for its coveted symbol of status, grandeur, and success, especially those who are looking for ways how to look rich!
Global Brand Recognition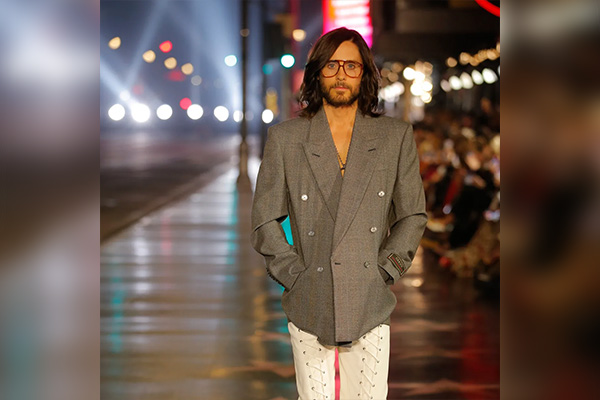 The classic and timeless double-G logo Gucci has internationally recognized global popularity, and it symbolizes authenticity. The interlocking 'Gs' long became synonymous with richness, trust, and luxury, making Gucci one of the highest-selling brands in the world.
Not only is the brand sported by celebrities, but almost every other person knows about it which simply goes to show the extent of its global recognition and familiarity.
For instance, a pair of shoes with a $600 price tag sounds absolutely insane, but if you know it's Gucci, you are likely going to trust it.
Limited Edition Ranges
As if the brand wasn't exclusive enough already, it introduces limited edition lines and ranges that further boost its exclusivity.
Gucci often comes up with limited edition handbags, shoes, and other items which are only available in finite numbers and are available for only a short time. During this time, the prices and value of these products go up and because they are limited or won't be available the next season, consumers are more than willing to pay the high price to get their hands on them!
Conclusion
If you are still wondering why Gucci is so expensive, now you know why!
It all comes down to two main questions: Is Gucci worth it? Yes. Is Gucci overrated? Certainly not! There are justifiable reasons for common concerns such as why are Gucci bags so expensive or why are Gucci shoes so expensive.
If you are looking for expensive anniversary gifts for him or her, perhaps you might want to splurge just this once on a quality Gucci product!