Sustainable fashion is a relatively new concept in the fashion industry that was coined twenty-five years ago and has gained prominence in recent times due to the plight of climate change and the effects of fashion on the environment. 
Since fast fashion is known for its detrimental effects on the environment, more brands are recruiting to what is known as sustainable methods of production that include recycling and resale of stored and waste products that are not used.  
What has been known to be sustainable and cruelty-free at this point could just be a new marketing strategy for brands, for all we know. It seems more like a label for advertisement at this point since consumers are increasingly leaning towards brands that are supposedly sustainable, without having any prior knowledge of what the term actually means.
So is it more than just a scam to grab the attention of consumers, or is sustainable fashion actually making a difference? Let's find out.
What Is Sustainability In Fashion?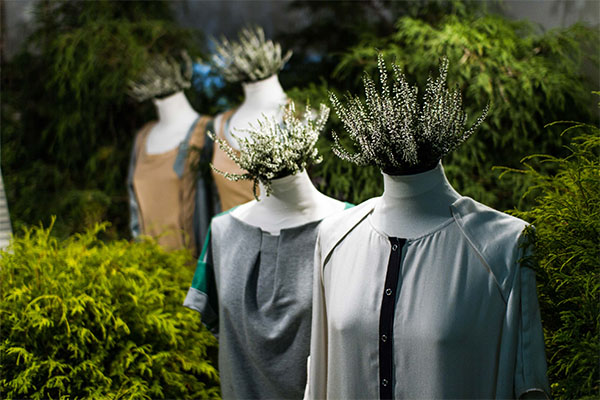 Sustainable fashion means taking into account all the phases of the lifecycle of its product; from acquiring raw materials to its sale in the market. This contradicts the term fast fashion which is intended for short-term use; we are talking about the ever-changing trends that are here one second and the next second they're gone. 
It mainly characterizes cheap clothing and stages of production that don't necessarily take into account the impact on the environment. It is known to have a degrading effect on the environment due to the large quantity they are produced, questionable means of production, how quickly they are disposed of as well as their lifecycle in the landfill sites.
Sustainable fashion was made to counter, or at least reduce the degrading effects on the environment by the fashion industry, by monitoring the steps of production from the acquisition of its raw material, the means through which they are produced, the labor concerned in producing them, and its impact on the wearer.
Some brands are working effectively to reduce this carbon footprint on the environment as well as employing cruelty-free methods in acquiring their raw material, for example by opting for vegan materials instead of those acquired by animals, like leather and wool. 
However, the brands who are producing vegan clothing lines are usually high-end fashion brands, and there are still many who need to transition to ethical and sustainable clothing. 
Here are a few brands that are actively working on improving their production methods to reduce the carbon footprint their company has on the environment.
Sustainable Fashion Brands
Best Sustainable Denim- Levi's
Making jeans is a high energy-consuming process that takes thousands of gallons of water to synthesize the denim and many harmful chemicals to dye the fabric which is degrading to the environment. Levi's has taken steps to reduce the amount of water used and incorporates recycled material into the process. This is a rule for all the different types of pants it produces.
Levi's is known for their great quality jeans for many years now and has built a good reputation among its customers. Apart from its Well Thread collection, it is now possible to buy Levi's second-hand jeans online or at their outlets, where they are available at much lower prices.
Best Sustainable Basics- PACT
Pact is known for its sustainability in the fashion industry. Their certified working conditions and overall transparency in the production processes have earned them a good name in the fashion world. With its classic fashion staples, flattering designs, and quality fabrics, Pact continues to be a favorite among those who prefer sustainable fashion brands. 
Best Trendy Sustainable Clothing- Boyish
Who said sustainable fashion couldn't be trendy?
Boyish incorporates the latest trends with sustainable production methods, to create the most cutting-edge designs sure to make you swoon. Not only are they incredibly trendy but also managed to impress the GH officials on the tour of their factories and warehouses. 
Once you start shopping from the brand, you are sure to get addicted. They have managed to keep their products as carbon-neutral as possible. From different types of dresses to shirts and jeans, Boyish has it all while keeping its products clean and cruelty-free.
Best Sustainable Formalwear -Reformation
Reformation, usually considered a fast fashion brand, has launched a sustainable formalwear that takes into measure the total carbon footprint of each garment. This percentage can also be viewed on their website, indicating a green signal on the company's transparency policy. 
Unlike other sustainable fashion brands that have somewhat limited sizes in their collections, Reformation offers an extended range in their sizes in formal wear as well as semi formal attire clothing lines helping the brand stay true to size and promoting diversity.
Best Second-Hand Clothing -ThredUP
Opting for second-hand clothing is thought to be the best way for sustainable fashion. An online retail brand, ThredUP provides you with the perfect opportunity to do so and do and is thought to be one of the places for sustainable affordable fashion.
It has a wide range of prices for you to choose from your second-hand apparel, from brands all around the world. You can also give out the clothes you want to get rid of to the company, where they will either buy them from you to resell or put them to use in the best way possible. Obviously, they will have to consider the condition when buying or reselling to determine the price of their garment to uphold their name in the fashion industry.
Best Sustainable Everyday Clothing -Aday
Want to make sustainable fashion a part of your everyday routine? Then Aday is the way to go. With trendy pieces and basics including athleisure and dresses, Aday has made the transparency of their products a priority that remains on top of the list. 
With certified working practices, manufacturing processes as well as a long list of their suppliers, Aday states clearly its environmental goals and remains to be an inspiration for all up-and-coming fashion brands out there. 
Best Sustainable Casual Clothing -Alternative Apparel
Another one of our sustainable affordable fashion brands, Alternative Apparel creates the best casual clothing for men, women, and children, with sizes available from XS-XXL. 
Their apparels are available at budget-friendly prices and show accountability towards their customers, through transparent working policies and standards their suppliers must meet up to. Hoodies, tees, and jeans, all everyday clothes are available at the brand's stores and websites, where they are made from recycled materials and chemicals that prove to be less harsh to the environment than the traditional dyes used.
Best Value Sustainable Clothing -Conscious Choice, H&M
The Conscious Choice range at H&M has everything you are looking for in apparel sustainability. From the latest designs to recycled, quality fabrics, H&M creates the best garments for sustainable fashion. 
The company claims to recycle more than half of its waste products, with one of the best price ranges for ethical sustainable clothing available in the market.
Best Sustainable Subscription Service -Rent The Runway
Rent the Runway rents their designer clothes for you to enjoy the clothes at much cheaper prices than you would have to pay if you bought them. Apart from saving you from selling an arm or leg, Rent the Runway saves your wardrobe from the burden it has to deal with on a daily basis, but by renting clothes it also means that you are ensuring maximum usage of the garment within its lifetime before it ends up in the landfill site.
By subscribing to the brand, you will have access to all their collections including formal wear, evening gowns as well as casual, everyday wear, and athleisure. 
Best Sustainable Bags -Cuyana
Cuyana may not be very budget friendly to a regular buyer, however, if you are a person who spends on quality rather than quantity then Cuyana is the place for you. Not only does it manufacture bags but also classy apparel for you to wear that lasts long and rich so that you don't have to look around here and there for new clothing. 
While its bags may be made from leather, which is not exactly considered a cruelty-free or green material to begin with, due to the processes it must go through in order for it to be used, leather also proves to be more durable than most synthetics. Its longevity means it won't be ending up in landfill sites anytime soon, reducing the annual residue in the waste percentage by the fashion industry. 
Best Ethical Clothing Brand -ABLE
We grow by building each other up. With ethical practices and standards, and the opportunities it provides for women in its company, Able serves as an inspiration for all sustainable fashion brands out there that should be looking forward to incorporating diversity in their workforce and empowering women to be functional members of society.
The brand is an all-rounder with its clothing lines as well as shoes and jewelry collections for you to buy from, with wide price and size ranges so that you're never really out of options at Able.
When we talk about sustainable fashion brands, we mean brands that are working towards achieving apparel sustainability through cruelty-free methods of production and ethical working conditions that ensure stability to the brand and earn the trust of customers.
So, what does sustainable fashion mean for the environment?
How Does Sustainable Fashion Help The Environment?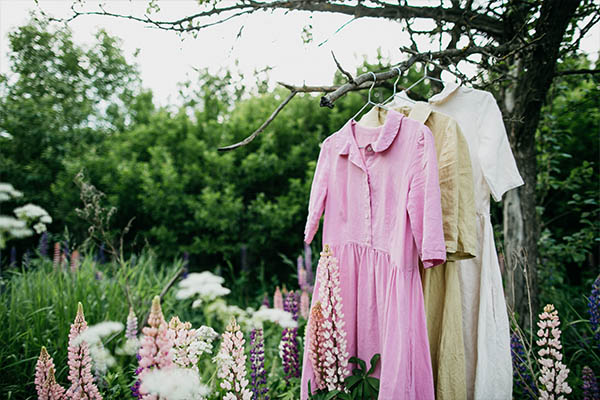 Even though there is considerable speculation revolving around the term sustainable fashion, it cannot be denied that the damage done to the environment is considerably less than the damage done by conventional fast fashion means of production.
Here's how the sustainable fashion industry is reducing the impact on the environment as compared to the fast fashion industry (however more such brands are working towards fast fashion stability).
Water Usage
Water resources are at an all-time low. Many countries across the world are already facing water shortage problems. The fashion industry accounts for 1000s of gallons used per annum, in producing their clothing lines. The sustainable fashion industry is researching methods to reduce the amount that is discharged into river streams to further pollute the water resources. 
Even though attempts are made to treat the water carefully before charging it back into river streams there is still a lot of work to be done in reducing this water pollution and wastage in order to achieve a sustainable fashion industry.
Hazardous Chemicals
Many harmful chemicals are used to dye and process the garments produced in the fashion industry. These may prove harmful for the wearer, as well as the nearby communities living near the factory in which these chemicals are discharged into the water lines.
These are also very dangerous for the laborers who have to work with them, putting the ethic of fashion brands into question.
Attempts are being made to produce milder versions of these chemicals and to find more sustainable alternatives.
Short Lifecycle
One of the major objectives of sustainable fashion is to produce things that last long. This amplifies positive effects on the whole chain of production and lifecycle of the garment and the trend it represents.
The relatively quick trends that come and go in a blink of an eye are also within the hands of the fashion industry. The goal is to create more long-lasting trends, ones that don't bore out the audience quickly and allow the staples to be worn for longer periods of time. 
Agriculture
Agriculture is yet another topic for debate in the sustainable fashion industry as well as its overall impact on climate change as well due to the percentage of greenhouse gas it contributes.
Since much of the crops require a regular feed of fertilizers and irrigation seems to be an exploitation of the already scarce resources of water. 
The spraying of pesticides is also harmful to those working within the fields so organic methods of growing are being adopted, which consume less water and minimize the use of fertilizers and pesticides.
Knowing Fashion Style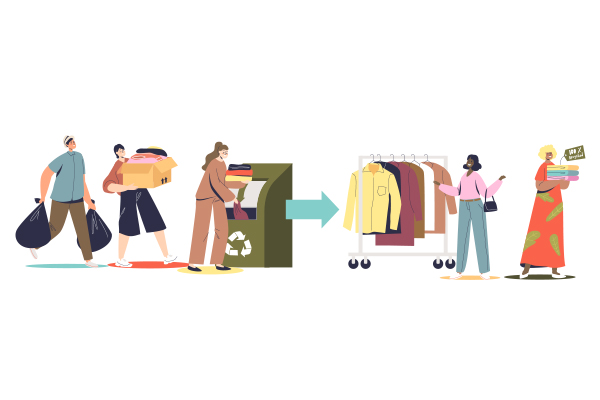 Many people can be led astray by the term sustainable fashion and be compelled to buy from a brand that claims to be just that. 
However, sustainable fashion means more than just buying from brands that claim to be sustainable. It's about knowing the fashion knowing the fashion style of various brands and what it means for your personal sense of fashion. 
Are you a person who follows fast fashion, or slow fashion?
If you're looking for more sustainable means of fashion, then here are a few things you need to know about sustainable fashion and make it a part of your daily lifestyle.
Buy Less And Buy Better
The ultimate rule of thumb of sustainable fashion which has been emphasized over the last two centuries is to buy clothes that will last longer, even if it means spending more on fewer clothes. 
This creates a classy wardrobe for you to flaunt on an everyday basis and even proves fruitful for the environment where they won't be ending in the dumpster after a few times of use.
Buy From Sustainable Fashion Brands
This seems like stating the obvious, but these brands are really making a difference in the fashion industry where more and more fashion brands are launching their sustainable collections.
Efforts can always be made to improve methods but the work that is being done at the moment is a head start. These practices should be encouraged to pave the way toward a more sustainable fashion industry. 
Shop Second Hand And Vintage
Even better than shopping at sustainable fashion brands are buying from stores that provide second-hand and vintage clothes. 
Thanks to celebrities like Rihanna and Bella Hadid, vintage fashion is being appreciated on runways and streets alike, vintage clothing does not only make a fashion statement as part of Bella Hadid street style but also makes use of the clothes that became part of the deadstock years ago and are open once again for sales, today.
Try Renting
Instead of buying clothes, try renting instead. Not only will it save you tons of money and your closet from the unwanted burden, but you will also get to play a part in the efficient consumption of the garment where it lasts longer than it would if you had bought the garment, lengthening its lifecycle before it ends up being dumped in landfill sites.
Avoid Greenwashing
Many brands attempt to mislead customers by using ecological terms to advertise their products. Beware of such traps and get as much information about the brand. 
There is plenty available in the form of reviews and the brand's own website where you will get an idea about their transparency policies and whether or not they are good enough as they claim to be.
Know Your Materials
Along with having knowledge about the brands you are buying from, it is crucial to have an understanding of the materials you are wearing as some have a heavier carbon footprint than others. Materials like polyester, which is supposedly vegan, but is also nonbiodegradable.
And just like that organic cotton is much a better option to manufacture clothes, than natural cotton, but its use is not as widespread as it should be.
Be Conscious About Vegan Fashion
While the title may leave a sour taste in your mouth, it is a bitter truth that we must all learn to stomach.
Even though vegan materials prevent cruelty to animals, some might be even more degrading to the environment than the ones derived from animals. A good example is polyester, which is often used as a substitute for leather.
They might not even be as cruelty-free as you might think them to be, where animal products are used to a certain extent, although their input is much limited.
Ask Who Made Your Clothes
Unethical means of production are still going on around the world where known luxury brands also seem to be hiding behind the mask. Many brands have headquarters and factories in third-world countries where child labor is common and labor wages are less than adequate.
Sustainable fashion takes into account the individuals who are involved in the process of production, their working conditions, as well as their treatment in the workplace, so make sure you know the company you are dealing with.
Take Care Of Your Clothes
While this should be a common practice of anyone who is conscious about the way they dress, it is not taken seriously enough. Remember when we told you to buy less, buy better?
Well, it was not only because we care about the money you're spending on clothes, but also their overall sustainability. By taking care of your clothes you improve their lifetime and manage to look lit on a daily basis, reducing the need to throw them away after careless wear and tear.
Avoid Microplastic Pollution
The use of plastic may come out as integral in the manufacture of certain garments such as sportswear, swimwear as well as underwear. While the experts are figuring out a way to overcome this use, we can focus on reducing our percentage of microplastic pollution.
Minuscule molecules of plastic wash away into the water, while we do laundry and pollute the water and damage marine ecosystems. These can be reduced by using efficient filters as well as reducing the water we use while doing laundry.
Ensure Your Clothes Have A Second Life
While picking out clothes from your wardrobe that you decide you don't want to wear anymore, make sure you are disposing of them in the most sustainable way possible. A great way of doing this is to resell your clothes. Many androgynous clothing brands are available (some even mentioned above) that take these clothes and resell them at cheaper prices as part of their second-hand collection. 
Even if clothes are beyond repair, there are certain brands or organizations you can look out for that will put them to good use or get rid of them in a much better way.
Circularity Is Important
A crucial principle that a sustainable fashion industry relies on is circularity, where garments are recycled and reused to the best of their capability in the present time industry. You can enter the cycle in a number of ways; by buying second-hand clothes, reselling or donating the clothes you don't need anymore, as well as being part of, or supporting organizations that make all this good work possible.
The Myth Of Sustainable Fashion
While these methods can significantly lower the impact of the fashion industry on the environment, there's still a lot of work to be done and a lot of myths to be busted when it comes to sustainable fashion.
Here are a few facts and figures to consider before drawing a conclusion about how effective sustainable fashion is to the environment.
Environmental Impact
The environmental impact of the fashion industry can be estimated in terms of its yearly greenhouse percentage which accounts for 10% of the total greenhouse gas production, on a global level. Very few real efforts are being made to counter this effect and the ever-rising deadstock on the launch of each new collection isn't doing anything to lessen this negative impact.
Transparency
The amount of transparency between the brand owners and their supply chains is next to non-existent, where they don't really care about what goes on in the factory as long as they are getting their products.
Even though it is increasing on a steady level, more efforts are required on part of the NGOs, brand owners as well as organizations responsible for the welfare of the environment and the labor concerned.
Recycling
Another term that is given much hype in the world of sustainable fashion but lacks the plan to put it into action. 
Recycling is not being done at the scale it is being shown, mainly because research is lagging behind and many are still not willing to invest in the infrastructure needed to accomplish such a feat.
The materials initially used to manufacture the product often become part of the problem, too. The latest research study also shows that recycling a garment is almost as bad as buying one and dumping it. 
 Bio-Based Materials
The use of vegan material is still a relatively new concept in the fashion industry and not a widespread one, due to the high costs it infers.  And the ones that don't, are almost as bad as animal-produced ones, like synthetic polyester which has a low biodegradability rate.
New Business Models
Now that up-and-coming entrepreneurs realize that sustainability is a new thing, and consider it integral for their business models, they are coming up with new ideas that promote this notion. 
The concept of reselling and renting are gaining exponentially, and they account for two-thirds of online sales in e-commerce. Credit goes to the growing awareness of customers who are looking for sustainable fashion that is also friendly to their pockets.
However, these businesses may not always prove profitable and had to suffer considerable losses in the past years.
Conclusion
Sustainable fashion is a journey that the fashion industry has set out on. Innovations are being brought in manufacturing methods as well as policies that govern these companies.
Research is being done on how to improve these methods from the obtaining of raw material, the production process, and its final stages of reaching the consumer.  
Whole business models are being built and tested to bring out the best ideas that will prove to be the most sustainable means of fashion and style of its time.
Even though there's a long way to go to reach the goal of a truly sustainable fashion industry, and anywhere near fully optimized use of garments in each of its final stages, the important thing is that efforts are being made. And that is enough to get the wheels turning.