In the last two-three years, we've seen a huge influx of rural, agricultural, and cottage-inspired living, fashion styles, and outfits. The trend particularly picked up pace post-pandemic when people were confined to their homes, and began to seek comfort and peace amid nature and natural surroundings.
What is cottagecore? This is what the cottagecore aesthetic is primarily all about – a take on the simpler times embedded in rural lifestyles, featuring a blend of simplistic countryside living. 
Cottagecore started off as a movement, a trend, but quickly transformed into a lifestyle that has been embraced by people all around the world. Think of it like a cross between farming or rural lifestyles and modern living, but without all the digital noise and the fast-paced life of the current times.
From being described as the romanticism of the rural lifestyle to modern-day peasant fantasy, cottagecore is simply an embodiment of simpler times. 
What Is Cottagecore?
The term 'cottagecore' first emerged in 2018 on Tumblr, but the idea initially evolved throughout the 2010s,
It's a combination of two keywords – cottage and core.
Cottage is a common, familiar word that means 'a small house in a country,' typically in a rural setting. Core refers to the emergence of hardcore 80s music back in the day. In essence, core describes a new category or a new genre.
Together, the cottagecore definition describes it as a reclamation of historical, rural lifestyles and it has majorly drawn inspiration from both the Scandinavian folk culture and English country living. 
Some of the most essential characteristics of the whole cottagecore style and aesthetics include:
Rustic simplicity with a romantic touch
Slow, basic life
A focus on sensual pleasures
Sustainability at the forefront
Self-sufficiency through activities such as growing your own vegetables, self-knitted clothes, foraging in the woods for food, and many others
Embracing the wonders of nature and finding comfort in natural outdoor elements such as flowers, plants, the skies, and greenery 
When it comes to cottagecore aesthetics, it is mainly centered on a gentle sense of nostalgia, focusing on your well-being, surrounding yourself with nature, and creating a cozy, comfortable, harmonious lifestyle.
How Did Cottagecore Fashion Become So Popular?
What may have started as a 'budding aesthetic trend' during the 2010s swiftly transitioned into a fully-blooming movement and lifestyle ever since the COVID-19 pandemic hit the world?
Cottagecore fashion gained significant popularity after that especially when people were confined within their homes in quarantine. Since this trend highlights and emphasizes simpler times in an attempt to recreate the pleasures and comfort of country living, it gave people a chance to seek comfort amid nature and explore all those avenues that brought them comfort and calm.
Moreover, the pandemic forced people to exist solely in the online world through their tech gadgets which brought forth a huge wave of cottagecore inspiration on popular social media platforms such as TikTok, Tumblr, and Instagram.
The word cottagecore also became a popular hashtag where a great number of digital influencers, bloggers, and fashionistas helped fuel its reputation. 
Social media and related digital consumption led cottagecore to become an outlet or platform for escapism, especially in the world of fashion where whimsical, rural, and countryside-inspired dressing became quite dominant.
Cottagecore dresses and outfits helped people go back in time, and reminisce about times when things were simple and easygoing.
In essence, social media and the digital world of today is what helped cottagecore gain so much popularity. Interestingly, the aesthetic and its soft, ethereal vibes greatly resonated with people, further contributing to its ever-increasing popularity.
The Essence of Cottagecore Aesthetics
As mentioned earlier, the crux of cottagecore aesthetics is all about a romantic interpretation of rural and agricultural lifestyles that existed back in the 90s.
Those times were simple, magical, and uncomplicated which is what forms the essence of cottagecore aesthetics. 
The epitome of cottagecore lifestyle is simply this – a tiny cottage surrounded by nature, you forage through the woods for food, the evenings are spent by the fire reading a book or listening to the chirping of the birds, the smell of flowers fills the air, and life continues to go on at a slow pace.
Cottagecore aesthetics and fashion draw inspiration from this very slow-paced life in the form of floral and nature-inspired prints and patterns, long frilly frocks, tops with laces and embroidery, and everything intricate. 
From colorful summer aesthetic dresses, flowy skirts, denim dungarees, and crocheted tops to large hats, braided hairstyles, floral patterns, and vintage stripes, all of this together form the very essence of the cottagecore aesthetic.
Dark Cottagecore Vs Soft Cottagecore Vs Modern Cottagecore
Cottagecore embraces different types of aesthetics, each of which shares similarities in terms of how they take inspiration from 19th-century rural lifestyles, but they also have some unique and fun features to offer.
First, we have dark cottagecore which, as the name implies, is a darker counterpart or version of the basic, original cottagecore. While both are quite similar, the former includes some gothic elements where shades like dirty yellows, deep greens, and browns dominate the color palette.   
Ruffles, faded denim, embroidery, and lace are prominent in the dark cottagecore aesthetic along with flowy capes, skirts, overalls, and long gowns. 
Then, there's soft cottagecore which adopts a softer, pastel-hued color palette that includes colors like pastel pinks, blues, ivory, beige and warm browns to name a few. This cottagecore aesthetic also features feminine ensembles like skirts, dresses, laces, and frills that have soft, delicate vibes to offer.
Lastly, modern cottagecore is a contemporary take on the cottagecore aesthetic and while it's also rural-inspired like the other types of aesthetics, it's more pertinent to the here and now.
Like soft cottagecore, modern cottagecore also focuses on neutral and cool color palettes with a touch of bold and bright accents here and there to maintain relevance with the current times.
What is Cottagecore Fashion? – A Cottagecore Outfit For Seven Days A Week
Cottagecore Aesthetic: A Day In The Office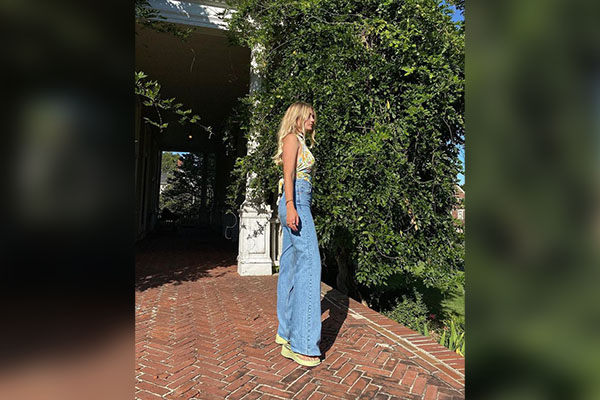 While cottagecore embraces a simple, rural-inspired, technology-free lifestyle, that kind of off-the-grid living isn't exactly possible in this day and age. Modern cottagecore still requires one to work, but you can bring those cottagecore vibes and aesthetics to your work outfits! 
So, a day in the office calls for a pair of warm brown corduroy pants, a knitted embroidered cardigan, and in the end, tie the look together with some nice matching block heels. 
Cottagecore-inspired office wear requires neutral and solid earthy tones such as beige, off-white, taupe, and shades of brown, to name a few.
Cottagecore Aesthetic: Date Night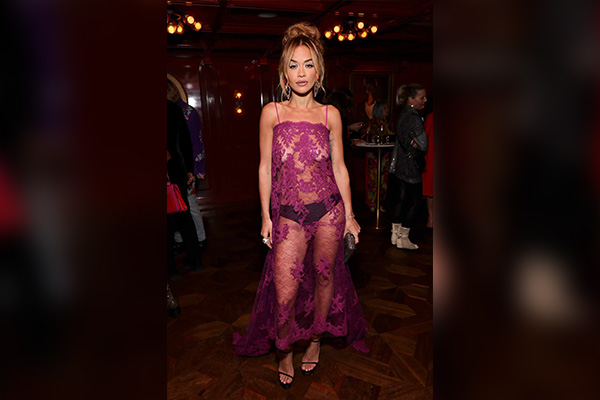 Cottagecore aesthetic outfits naturally feature a touch of romance in terms of style and fashion, but when it comes to date nights, don't hesitate to dial it up a notch when creating the perfect date night look!
Since puffy sleeves and flowy skirts are core features of cottagecore fashion, you can look into frilly dresses, crocheted tops, and floral prints for your date night look.
Enhance your outfit with dainty pearl jewelry, and wear pastel-colored Mary Jane shoes to complete the look.
A date night outfit needs to be comfortable, easy to carry, and stylish too at the same time.
Cottagecore Aesthetic: Fall Style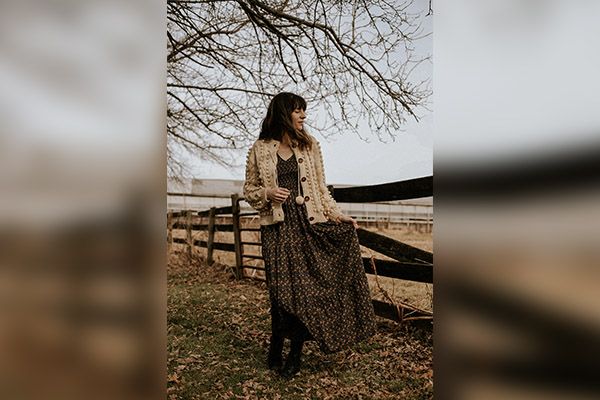 Fall season brings a drop in temperatures which means you need to pull out something warm, comfortable, and cozy from the back of your wardrobe, and put away all your short dresses.
The classic fall-style cottagecore outfit is a floral, flowy maxi dress with long sleeves, ankle boots, and perhaps a cool wide-brim bat to complete your ensemble.
Another great fall-inspired cottagecore outfit includes a pair of warm, thick jeans coupled with a fruit-printed cashmere sweater and Victorian-style lace-up or embroidered boots. Top it off with a printed scarf around your neck for added warmth and comfort.
Cottagecore Aesthetic: Bloomy Spring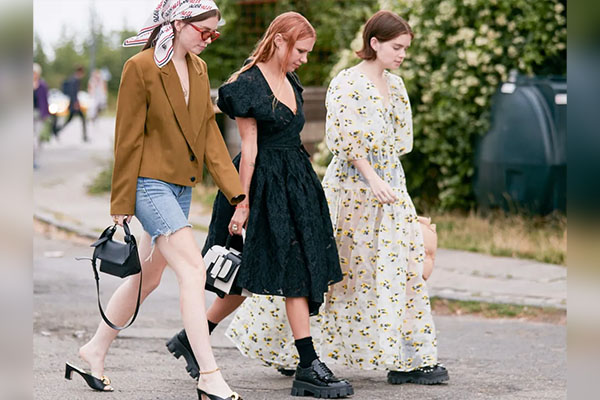 The spring season has to be the most beautiful representation of 'nature at its best. 'The flowers begin to bloom, you hear the chirping of the birds and you find yourself amidst the wonders of nature.
The bloomy spring season is ideal for donning a colorful floral printed or embroidered top paired with loose bottoms, cute ankle boots, and cool hats.
Spring is also ideal for short weekend getaways or family picnics, so if you happen to go on one, don't forget to carry a woven bag because these bags are one of the key features of the cottagecore aesthetic!
Cottagecore Aesthetic: Summer Break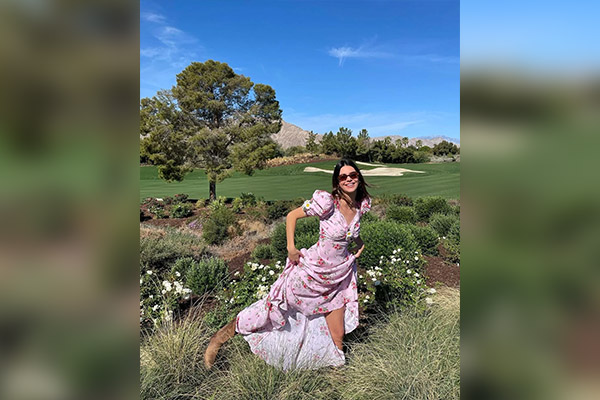 Nothing says summer like a flowy midi dress featuring bright floral prints, patterns, and embroidery!
Prairie dresses featuring pretty colors like beige, pink, brown, green, and pastel blue and patterns like gingham, stripes, floral prints, and paisley are another summer break essential to bring out the cottagecore aesthetic girl from within you!
You also can't go wrong with a puff sleeve smock dress paired with kitten heels and summer-inspired hair accessories such as a wide-beam straw hat, a yellow-colored bandana, or a statement scrunchie. 
These are quite similar to softgirl outfits which also feature romantic, pastel, and earthy tones.
Cottagecore Aesthetic: Gloomy Winter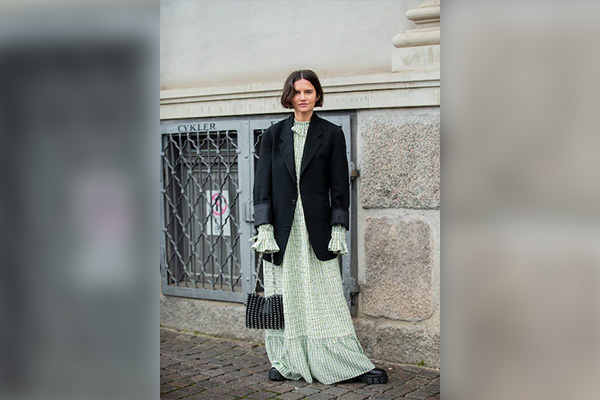 Summery romance might take the front seat when it comes to cottagecore clothes, but that certainly doesn't mean you can't bring cottagecore vibes to your winter outfits.
The winter season might be gloomy, but your attire can be lit! Winter is all about layering and keeping yourself warm while maintaining your style and fashion game.
From long knit skirts and coats to chunky turtleneck sweaters and blazers, you can choose from a number of cottagecore winter outfits. These are also excellent options for a smart casual winter outfit!
Printed boots are ideal to continue the classic cottagecore aesthetic.
Cottagecore Aesthetic: Vintage Vibe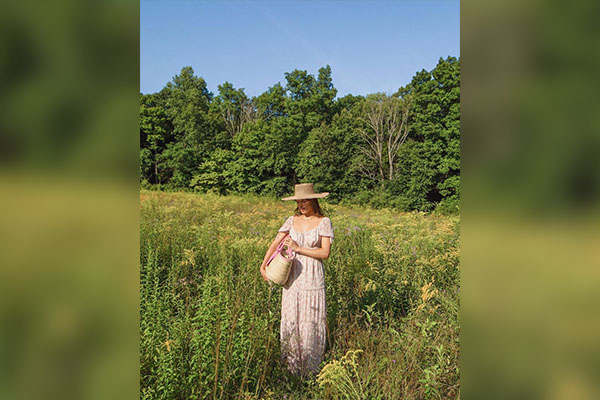 Vintage and cottagecore go hand in hand given how this aesthetic is all about romantic, Victorian-inspired charm.
Mid-rise vintage jeans, vintage sneakers, Mary Jane shoes, pinafore dresses, and collared blouses are some classic choices that give off the whole cottagecore vintage vibe effortlessly.
Since cottagecore fashion takes you back in time to the classic country style, skirts, long dresses, and large hats are also ideal for carrying the vintage vibe with style.
Floral prints are key here whether in the form of a printed skirt, shirt, or dress, and it best represents the timeless, retro vibe of cottagecore outfits.
Core Elements of Cottagecore Hairstyles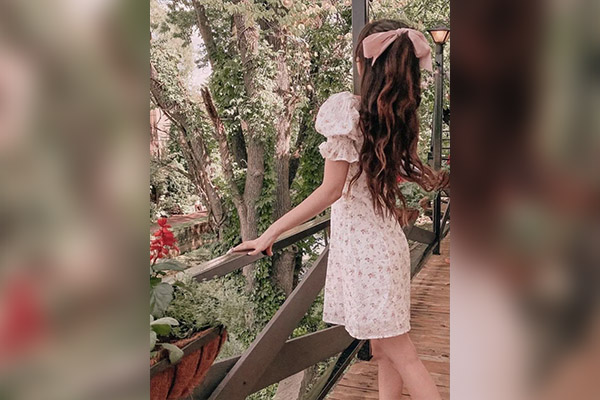 Cottagecore isn't just about rural-inspired clothes and outfits, but it's also about hair!
Hairstyles are an integral aspect of the cottagecore aesthetic given how they play a huge role in enhancing your overall look.
The aesthetic focused on natural, free, and messy hairstyles further amplified with the use of different fun hair accessories. Chunky pigtail braids, braided hair crowns, and loose let-down hair are some of the most popular cottagecore hairstyles.
In terms of hair accessories, bandana hair wrap, resin hair clips, ribbons, bows, and flowers make the ideal choices. The end result is pretty, vintage, and simply beautiful!
FAQs – What is cottagecore
What is the meaning of cottagecore?
Also known as the country core, cottagecore is an aesthetic inspired by the English countryside, rural, and agricultural lifestyle. The meaning of cottagecore is a combination of two words – cottage and core. Cottage refers to a small village house or country house and core is a reference to the 80s punk rock music scene.
What time period is cottagecore?
While rural lifestyle was prevalent back in the 1850s and 1900s, cottagecore fashion and aesthetics particularly emerged during the 2010s. The trend gained significant popularity after 2018 when the term 'cottagecore' first started trending on Tumblr as merely a hashtag. 
What are cottagecore dresses called?
Unlike cyberpunk fashion, Cottagecore aesthetic outfits are all about simplicity, nature-inspired patterns and prints, and a depiction of the countryside's rural and agricultural lifestyle. The dresses are best described as vintage, Victorian-styled, and rural-inspired, all of which go back to simpler times when nature and nature-based elements were at the forefront. However, note that cottagecore isn't just for women; you can also find a range of options for cottagecore outfits for men.
How do you become a Fairycore?
Fairycore comes from the popular Fairycore aesthetic, which, as the name suggests, is about fairies, fantasy, and everything glittery and whimsical. To become a fairycore, pastel-colored fairy dresses featuring florals and dainty details and accessories are classic outfit options. Since this aesthetic is all about blending in the magical aspects of the fantasy world with your everyday world, you can easily become a fairycore with the help of colorful makeup, and fanciful accessories such as flowers, butterflies, fairy wings, and glitter. 
Concluding Our Thoughts on What is Cottagecore
Now that you know what cottagecore is all about, It is safe to say that cottagecore is here to stay and isn't likely going anywhere. This is one of those ever-evolving aesthetics that continues to bring people closer to nature and reality, giving cottagecore enthusiasts a chance to escape from the fast-paced, digital modern world.
The warm, romantic, fuzzy, and comforting vibes that cottagecore has to offer to us are unlike any other form of aesthetic. The best part about this aesthetic is that you can make it your own and use that sense of nostalgia in different ways be it in the form of your clothes, home, living, decor, and so many other things.
Simplicity forms the very core of cottagecore and there are so many different ways to interpret it. All you need to do is sit back, take a trip back in time, and allow yourself to get lost in all its magic to find inspiration for the best cottagecore dress for yourself.